Forbes recently named Oklahoma City as one of America's best cities for young professionals due to the city's growth and opportunities. What specifically attracts and retains these workers to the state?
Public Information Officer of the Department of Commerce Don Hackler says he believes Oklahoma's healthy economics attract and keep young professionals.
"Our strong economy and employment opportunities keep people here. Jobs are first; they are key," Hackler says.
The fields of aerospace and energy seem to have the most draw, he says.
"People are coming from all over the state into cities here because of the attractive wages and benefits these growing industries provide," Hackler says. "People are going to go where they are paid well and where they can get great benefits."
But these workers are not just coming from around the state.
"If you drive around Oklahoma City or Tulsa, you see license plates from all over the U.S. These industries are attracting young people from all over the country," Hackler says.
Shagah Zakerion, executive director of Tulsa's Young Professionals, says one reason young professionals are attracted to these areas is the quick impact they can have.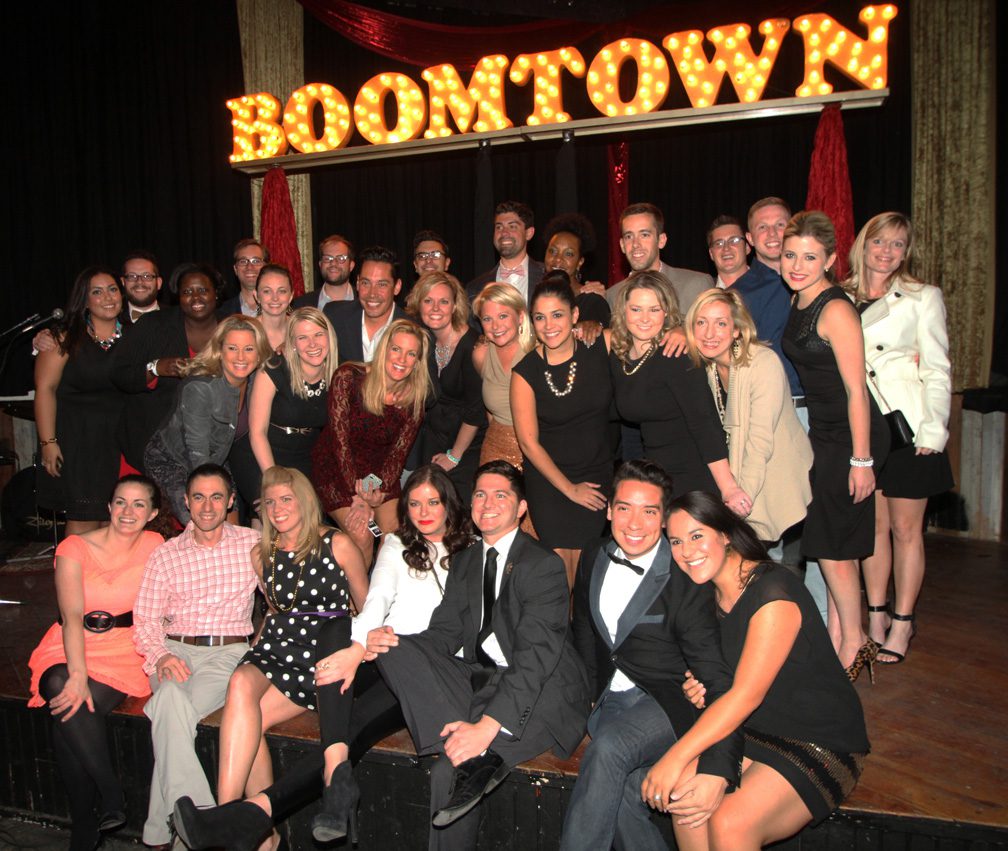 "Young people can make their mark here faster than they can elsewhere," Zakerion says. "This is the place to write your story with unrivaled access to leaders and resources."
Drew Dugan, vice president of education and work force development for the Greater Oklahoma City Chamber, adds that in addition to great employers and jobs, which are important, Oklahoma City has enjoyed a recent renaissance while also keeping costs low.
"OKC is just a cool place to live these days. With all the amenities from MAPS, central city growth and the [Oklahoma City] Thunder, the city has a cool and hip vibe that we have not had in my lifetime," Dugan says. "Young professionals are smart and recognize the value of low-cost living. If they can afford a place that is fun and has everything else, then why go anywhere else?"
Dugan generally agrees with Hackler about the types of jobs attracting young professionals' attention.[pullquote]Oklahoma City's top three employers are the State of Oklahoma, Tinker Air Force Base and the University of Oklahoma-Norman. – Greater Oklahoma City Chamber[/pullquote]
"There is demand for young workers in all areas, ranging from engineers and tech workers to bio and health workers all the way down to highly skilled trade and industrial workers," Dugan said. "There is truly opportunity everywhere. However, the highest demand right now is in the engineering and technical fields."
In Tulsa, Zakerion cites aerospace, engineering, advanced manufacturing and professional services as growing fields, but adds another aspect.
"There is also a growing creative class in our community that provides a rich and diverse culture to Tulsa," she says. "Unlike cities like Chicago, New York or [Los Angeles], Tulsa is in its growth phase now, and its young people are at the helm of community development. You can be a part of building a city from the ground up here."
Looking long-term, Dugan says because metro areas are growing and changing so much, there are also great leadership prospects in other areas.
"It is a place you can not only get involved, but that young professionals can also earn leadership positions in both the professional and volunteer communities. They see themselves as being lucky to be here during the early stages of dramatic community growth. They can easily be the future leaders of business, the arts, religious life or anything they want to be," Dugan says.
He adds that because life isn't always about leadership roles, and most people prefer to also live in the city where they work, Oklahoma City offers unique types of recreation, such as the Oklahoma River for rowing and the rock-climbing gym. Zakerion adds that Tulsa also offers cultural and professional amenities for all passions.
"Whether it is our strong sense of place through venues that foster community like Guthrie Green, or celebrating new music in the historical Cain's Ballroom downtown, arts abound across the region," she says.
Metropolitan areas of Oklahoma are undeniably growing, but what could be done to further improve the rate of young professionals living and working in Oklahoma?
"Our region must continue the momentum towards creating a strong urban core all young professionals can be excited about. Increasing downtown housing and transportation options will propel the Tulsa region forward in its quest to attract young talent," Zakerion says. "The next generation of Tulsans craves density, walkability and 'bikeability' that pulses with energy."
Dugan believes that recruitment must start at younger and younger ages.
"I think even more of our employers need to be reaching out to students in Oklahoma and other states," Dugan says. "And, our employers need to be communicating with college students when they are freshmen and sophomores. In the past, we could wait until they were juniors or seniors but now we must begin to recruit at early ages. It is like an arms race. Companies keep recruiting younger and younger students so we (as cities) need to do that as well."