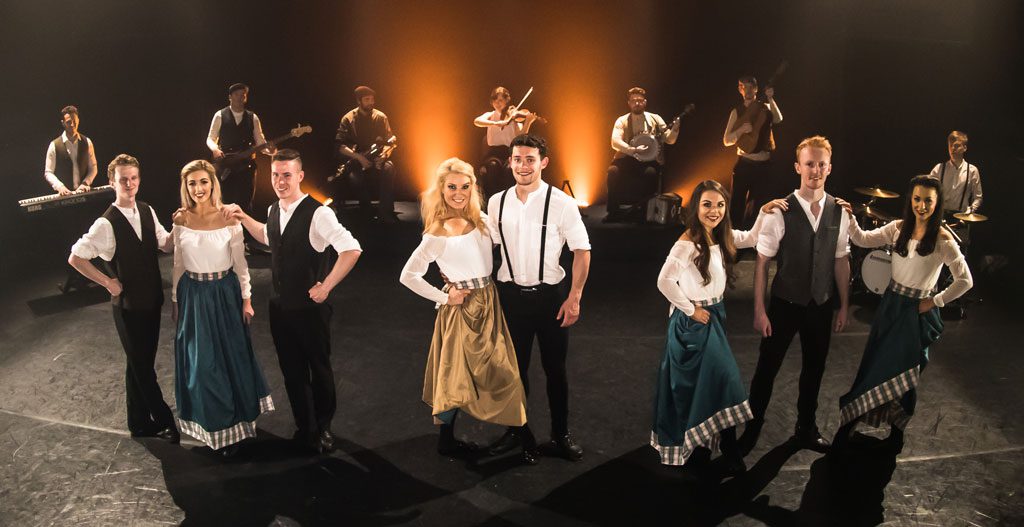 Looking to celebrate Irish culture and heritage far before the whimsy of St. Patrick's Day? Swing by Armstrong Auditorium this month to check out Dublin Irish Dance: Stepping Out. Apart from a compelling evening with catchy tunes and impressive dance, viewers can also learn a thing or two about Celtic history.
"Stepping Out tells a story of the Irish immigration to America after the Great Famine of the mid-1800s," says Shane Granger, director of marketing and public relations at Armstrong Auditorium. "Greeted by diverse cultures and rich traditions from around the globe, the new Irish immigrants congregate in dance gatherings where ancient Irish melodies fuse with African rhythms, creating American tap dance and early roots music."
The show, which at its core centers around the rich evolution of Irish dance and music through collaboration with a wide array of other cultures, caught the eye of the auditorium scouts for a number of reasons.
"A booking agent in New York, who brings some of our blockbuster events through Oklahoma, told us about this tour, and we loved the idea," Granger says. "Not only is it choreographed by one of the principal dancers from the famous Riverdance; our campus is also home to a nationally acclaimed Irish Dance school. So it seemed like the perfect fit for our series."
The performance begins at 7 p.m. Feb. 20. Visit armstrongauditorium.org for tickets.