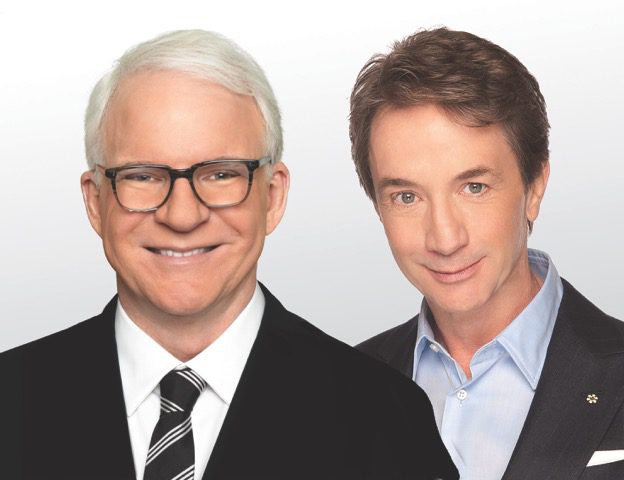 Oct. 6 – Winstar World Casino Resort – 
From winstar.com: Peanut butter and chocolate. Simon and Garfunkel. Legs. It's hard to deny that many of the best things in life come in pairs, and for the first time ever, we've got an unbeatably hilarious pair coming to WinStar World Casino. It's Steve Martin and Martin Short, together on the Global Event Centerstage for one unforgettable evening, Saturday, October 6 at 8:00 p.m.
That's The Jerk and Jiminy Glick sharing the same stage. It's Sgt. Bilko meets Ed Grimley. It's two-thirds of the Three Amigos – and two out of three ain't bad. In fact, we think it's going to be astoundingly good. So if you think you can handle a double-header of two hilarious heavyweights, secure your seats now. For more information visit winstar.com.