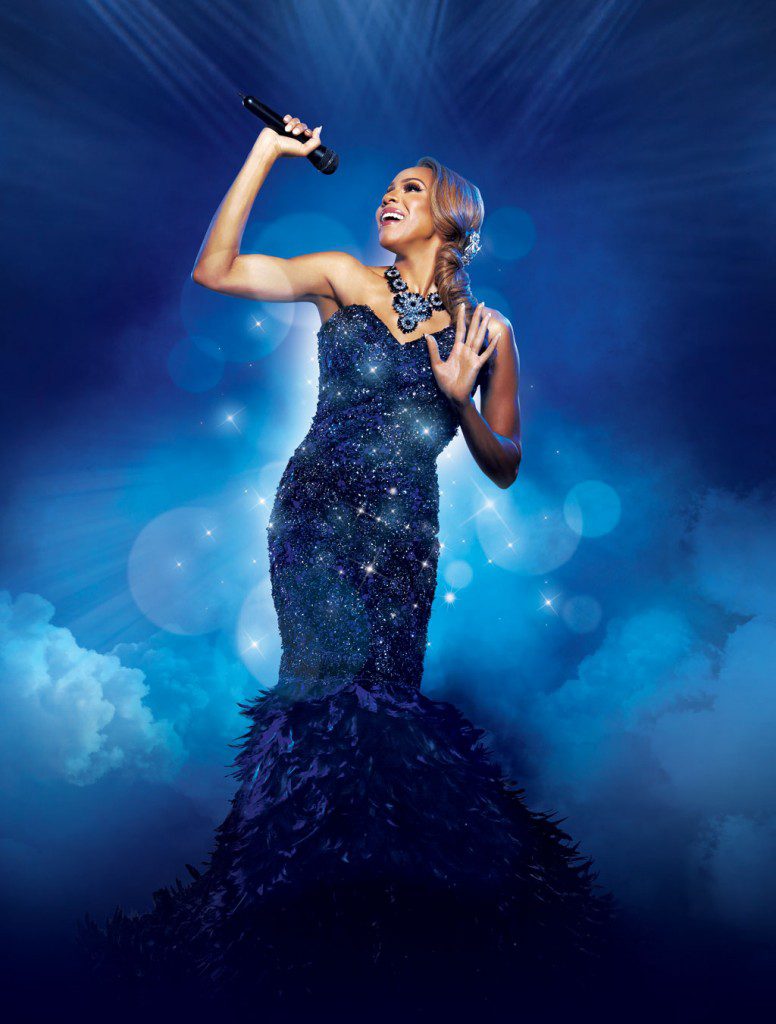 The concept is bewitching: a superstar vocalist is plagued with an alarming yet common problem for celebrities – a stalker. To rectify the situation, she hires a (rugged yet charmingly handsome) bodyguard to protect her. Both resist their attractions to each other in the beginning, but after a bucket full of drama and lots of singing, they fall in love.
This is the basic plot to The Bodyguard, Celebrity Attraction's newest import. Based upon the 1992 movie of the same name, the musical honors the fiery plot but kicks it up a notch, bringing Rachel Marron's character (played by Deborah Cox) into the spotlight. Sprinkle in a handful of beloved Whitney Houston hits – "One Moment in Time," "I Wanna Dance with Somebody" and the cover version of Dolly Parton's "I Will Always Love You" – and you have the perfect recipe for a night out.
The musical, which premiered in London in 2012, is wildly popular across the pond.
"The London production was nominated for four Olivier Awards, and several of our staff members previewed the show and loved it," says Kristin Dotson, CEO of Celebrity Attractions. "Because The Bodyguard is based on the very popular, international award-winning movie, we knew many of our patrons would already be familiar with the love story and be able to connect to the iconic music."
Judson Mills, who plays the bodyguard Frank Farmer during the U.S. leg of the tour, garnered the role from pure kismet: his college roommate, Alex Dinalaris, wrote the book for the musical.
"We came up together, and when they couldn't cast the role, he called me," he says.
Mills appreciates the long-standing history behind the musical and knows he has giant shoes to fill – those of Kevin Costner.
"What can I say – it's an iconic film. Iconic role," he says. "Costner made it simple and powerful on the screen, but it's a challenge to bring that stillness and that confidence to the stage and maintain an interesting character to see from the 20th row."
The goal with any great performance is to transport its audience, and Mills wishes that and more for his Oklahoma viewers. Apart from enjoying themselves, Mills hopes viewers "take something socially relevant away from the interracial relationship and the father-son bond developed by Frank and Fletcher."
Dotson praises the movie for its uncompromising and gritty look at modern love, but warns against bringing the youngsters.
"We try to program our seasons with a wide variety of productions – take the kids to The Sound of Music and your date to The Bodyguard!" she says.
The show runs at the Tulsa PAC Sept. 26-Oct. 1. Visit celebrityattractions.com for tickets.