It's meat-and-potatoes country, and there's certainly plenty of that. But Oklahoma restaurants offer tasty bites representing a wide array of food. From gourmet to downright cheap, these 47 restaurants represent some of the best in Oklahoma cuisine. Grab a plate and fork along with your appetite for adventure. Saddle up!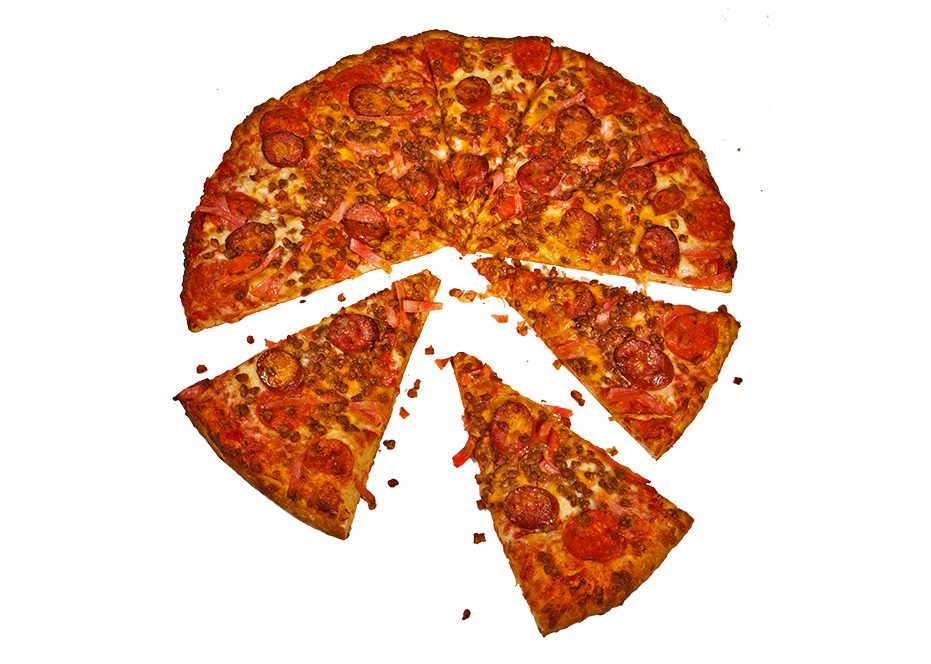 Big Country
Hideaway Pizza
Pepperoni, Canadian bacon, Polish sausage, hamburger, mozzarella and cheddar cheese top a red-sauced pie. It's big meat and a big hit with Hideaway customers. In 2011, Big Country was voted the best pizza in Oklahoma by Food Network magazine. Locations throughout Oklahoma. www.hideawaypizza.com
Cowboy Rib Eye
Polo Grill
Not for the faint of heart, this 22-ounce steak is cooked to order and served over stone-ground jalapeno-and-cheese grits with a side of asparagus. The steak is topped with buttermilk onion hay and demi-glace and butter. It's a steak for a cowboy-sized appetite served at the chicest address in the city, and it's one of Polo Grill Chef Omar Galban's favorites. 2038 Utica Square, Tulsa. www.pologrill.com
Bangarang
Cuppies & Joe
The grandfather of cupcakeries in the state, Cuppies & Joe offers tons of flavors and varieties of sweets, from cinnamon rolls to cookies and bars. But it's hard to beat this chocolate cupcake topped with mocha icing. There's no better way to start or end the day. 727 NW 23rd St., Oklahoma City. www.cuppiesandjoe.com
Matzo Ball Soup
Hammett House
This Claremore comfort food café has served hungry patrons for 45 years. While most make the trip to Hammett's for chicken fried steak or a piece of award-winning pie, on Saturdays and Sundays the diner fills up with people craving matzo ball soup, a traditional Jewish recipe featuring chicken, carrots, onions, celery and matzo balls – dumplings made from matzah meal, eggs, water and fat. It's a delicious, unexpected and heart-warming bowl. 1616 W. Will Rogers Blvd., Claremore. www.hammetthouse.com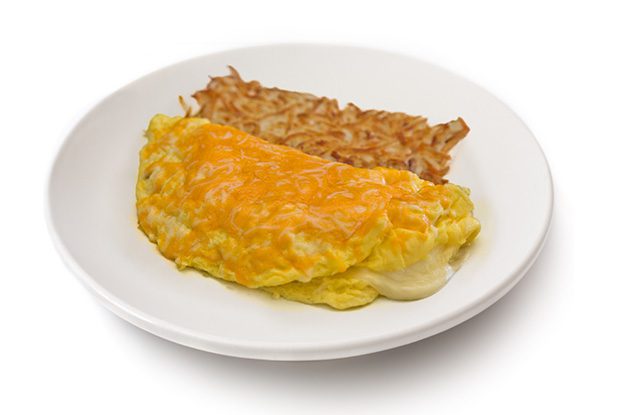 Farmers Omelette with Cheese
Phill's Diner
Phill's is a typical diner: The coffee cup stays full, daily specials are spot-on and the wait staff knows the names and family history of regular customers. Breakfast is served all day at Phill's, from 6 a.m. to 2 p.m. daily. The Farmers Omelette with Cheese is stuffed with onions, peppers and mushrooms, topped with a slice of melted American cheese and served with hash browns. It's stick-to-your-ribs breakfast at its best. 3310 E. 32nd St., Tulsa. 918.742.4563
Fried Avocado
Los Cabos Mexican Grill & Cantina
Since its first location opened doors nearly a decade ago, Los Cabos has been the place to go for filling Mexican food and great margaritas. Everyone who dines at Los Cabos has a menu favorite, but perhaps the restaurant's most unique – and decadent – dish is the fried avocado. Two halves are lightly battered and fried, then filled with a choice of beef or chicken and covered in sauce. Listed on the starter menu, it's easily a meal that will leave an impression. Locations in Jenks, Owasso and Broken Arrow. www.loscabosok.com
Better Burgers
A patty for your thoughts.
---
The World Famous Meersburger
Meers Store & Restaurant
Made with Longhorn beef, cooked and topped with American cheese, mustard, dill pickles, tomatoes, purple onions and lettuce, the burger is cut into quarters. It's a big meal. Highway 115 and Northwest Meers Porter Hill Road, Meers. www.meersstore.com
Fat & Juicy
Fat Guy's Burger Bar
Cheese and butter are stuffed between two patties, then cooked on a grilltop. It's hot and rich and most definitely juicy. No need to bother with all the toppings, but do order fries. 140 N. Greenwood; 7945 S. Memorial Dr., Tulsa. www.fatguysburgers.com
Cheeseburger
Nic's Grill
It's pretty straightforward at Nic's, and that's by design. A burger patty is griddled with onions and served on a bun with all the fixings. There's also a daily special, but why wouldn't you go for the burger? 1201 N. Pennsylvania Ave., Oklahoma City. 405.524.0999
The Fatty
S&B's Burger Joint
The signature of S&B's, American cheese, grilled onions and pickles make this an insta-classic. All burgers, including The Fatty, can be ordered as a slider or full size. Six locations in Oklahoma City, Norman and Lawton. www.sandbburgers.com