The grit and gumption of two Alabamans displaced by the Civil War continues with their southern Oklahoma descendants, whose heart-healthy products have a global following.
Dan Hamilton, his sons Mark and Paul and grandson Jacob run a pair of Johnson County businesses – Tri-Agri Farm Center and Native American Specialty Products – that account for one of the largest pecan operations in Oklahoma.
"We are defining wellness properties of pecans, finding better product usage for health-conscious consumers [and] experimenting with snack combinations and other products, like pecan butter."
The Hamilton family's circuitous route to the unincorporated town of Coleman can be traced to a 14-year-old Alabama cavalry courier during the Civil War. Union soldiers captured J.O. Hamilton and sent him to prisoner-of-war Camp Chase, Ohio. Facing a grim outcome, the boy dressed himself in a Yankee uniform, walked out the gate and vanished for a while.
Back in Alabama, John Null and his Choctaw wife, Sarah, gave up their home and went to Smith County, Texas, where they established a cattle operation. By 1870, Hamilton had turned up as a laborer for the Nulls and his brother married one of the Nulls' daughters.
In March 1872, the Nulls moved their cattle business across the Red River to bustling Boggy Depot in the Choctaw Nation near Atoka. Later that year, the Nulls' 15-year-old daughter, Rebecca, married 23-year-old J.O. Hamilton and the young family expanded with the births of Mary, Vercy and Rufus Hamilton.
The Hamiltons headed to Grapevine, Texas, to buy their own cattle. On their way back, rustlers from Marietta, in Indian Territory, ambushed them, took their cattle, and shot J.O. Hamilton, who eventually died from the injuries.
Rebecca Hamilton, a woman just 5-foot-2 and 100 pounds, returned to Texas and bought a new herd. With hired guns, she moved her cattle north and established her ranch three miles west of the Choctaw town of Caddo in what is now Bryan County. The lands of her children eventually dotted the area west to the Blue River.
Today, about 17 miles away from Caddo in Coleman, J.O. and Rebecca Hamilton's great-great-grandson, Mark Hamilton, says his 81-year-old father, Dan, works daily in the company he founded in 1981.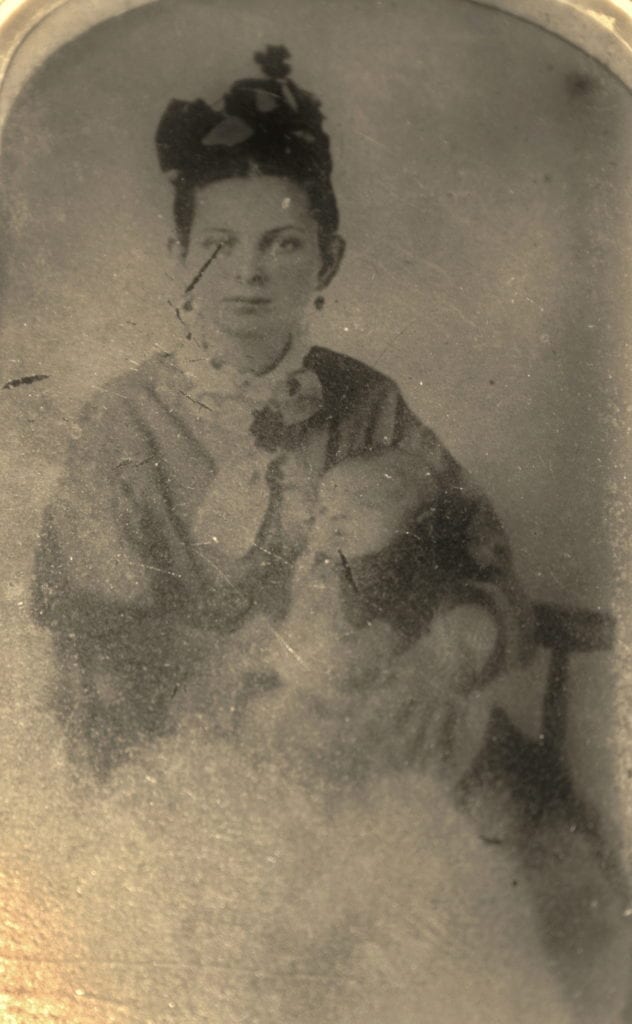 "Tri-Agri Farm Center cleans and markets in-shell pecans for Oklahoma and Texas farmers and harvesters [by] providing best-value solutions for farmers' products," Mark Hamilton says. "We also pelletize feed for ranching, primarily cattle feed, and provide fertilizer and weed spray services to the industry."
Dan Hamilton also spearheaded Native American Specialty Products. His wife, Sonja, named their heart-healthy pecan oil Achukma. The product, with an international presence online at achukma.com, is found at about 50 Oklahoma and Texas retailers. Achukma is Choctaw for good, beautiful and pure.
The Hamiltons cold-press unrefined, 100% pure, virgin pecan oil with no chemicals to maintain its healthy properties. It's low in saturated fats, contains zinc and Vitamin E, and is a good source of omega-3s and -6s.
"Our business expands as we better define products and marketing," Mark Hamilton says. "We're now roasting and flavoring pecans, utilizing pecan oil for the roasting process [and] maintaining a pure pecan product. This part of our business expanded 250% over the past two years and looks to maintain that increase again this year."
Returning from an international trade show, he adds that it's "amazing how many people want to have their picture taken with someone wearing a cowboy hat."