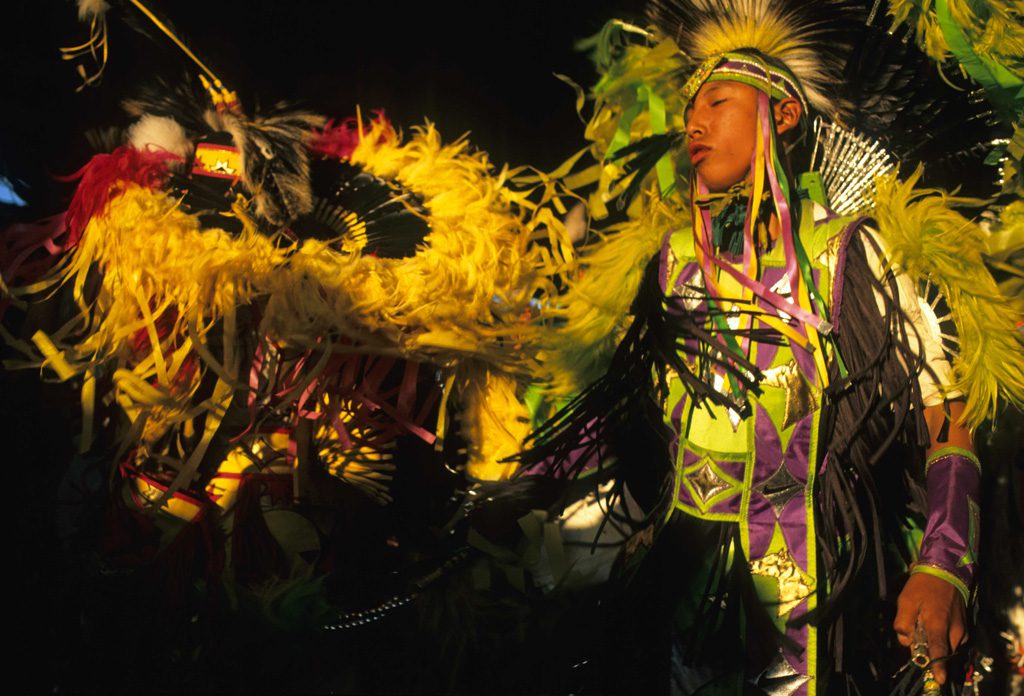 With the state slogan of "Native America," Oklahoma has many ways to honor its American Indian culture and heritage. Gilcrease Museum contributes to this homage with a new exhibition, Textured Portraits: The Ken Blackbird Collection.
Textured Portraits explores Native American culture through photographs depicting day-to-day experiences and special occasions on reservations in Montana and Wyoming. From quiet moments on the ranch to exciting occasions like fairs and rodeos, Blackbird presents 33 portraits of a small slice of America's heartland.
"These beautiful and touching images of contemporary Native American life show Ken Blackbird's vision of the American West as he's lived it," says Natalie Panther, a project manager at Gilcrease. "His photographs offer a more contextualized and nuanced view of Native American peoples and culture."
Along with several breathtaking portraits, Blackbird also sits down with several subjects for oral history interviews, which can be heard during the exhibition.
Ultimately, Panther would like this exhibition to change and enhance the perception of Native Americans and their culture.
"There are a lot of misconceptions about contemporary Native American life," she says. "And we hope that visitors who come to see this photography exhibition will gain a deeper appreciation and understanding of life in Indian country."
Textured Portraits runs from Feb. 27 to Aug. 27. For details, visit gilcrease.org.