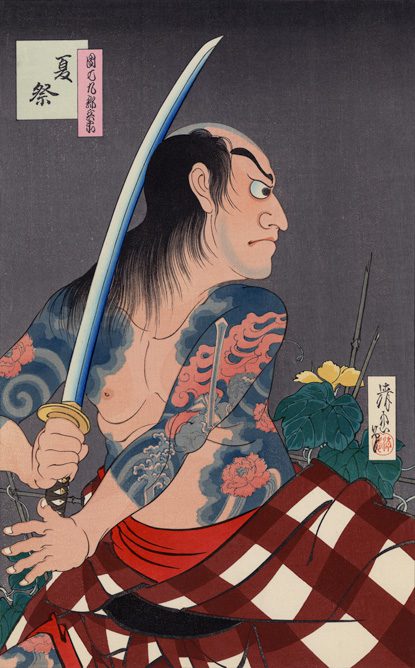 Enter into 17th-century Japan at the Oklahoma City Museum of Art's newest exhibition, After the Floating World: The Enduring Art of Japanese Woodblock Prints.
The exhibition features several images carved into wooden blocks, called Ukiyo-e, translated as "pictures from the floating world." The subject matter ranges from Kabuki actors and portraits to folktales and mythology, all filled with colorful depictions of a bygone world.
This exhibition is an OKCMOA original, curated from the museum's permanent collection. It displays works from Torii Kiyotada VII and Hiroshi Yoshida, two artists at the forefront of the revolution of Ukiyo-e during the 20th century. The two men focus on different subject matter but both utilize a unique Western influence.
"While Torii Kiyotada's prints depict traditional Kabuki plays and actors, the influence of European Art Deco style with stylized forms and bold colors is apparent," says E. Michael Wittington, OKCMOA'S president and CEO. "Hiroshi Yoshida traveled throughout the world during the 1920s and 1930s and his landscapes are a beautiful blend of Japanese sensitivity with Western subject matter.
"My favorite work in the exhibition is a print by Yoshida depicting the Taj Mahal bathed in moonlight. I'm sure this will also be a favorite of our visitors."
After the Floating World runs Feb. 18 to May 14, in conjunction with another exhibition from OKCMOA's permanent collection, The Unsettled Lens. Visit okcmoa.com for tickets and more information.