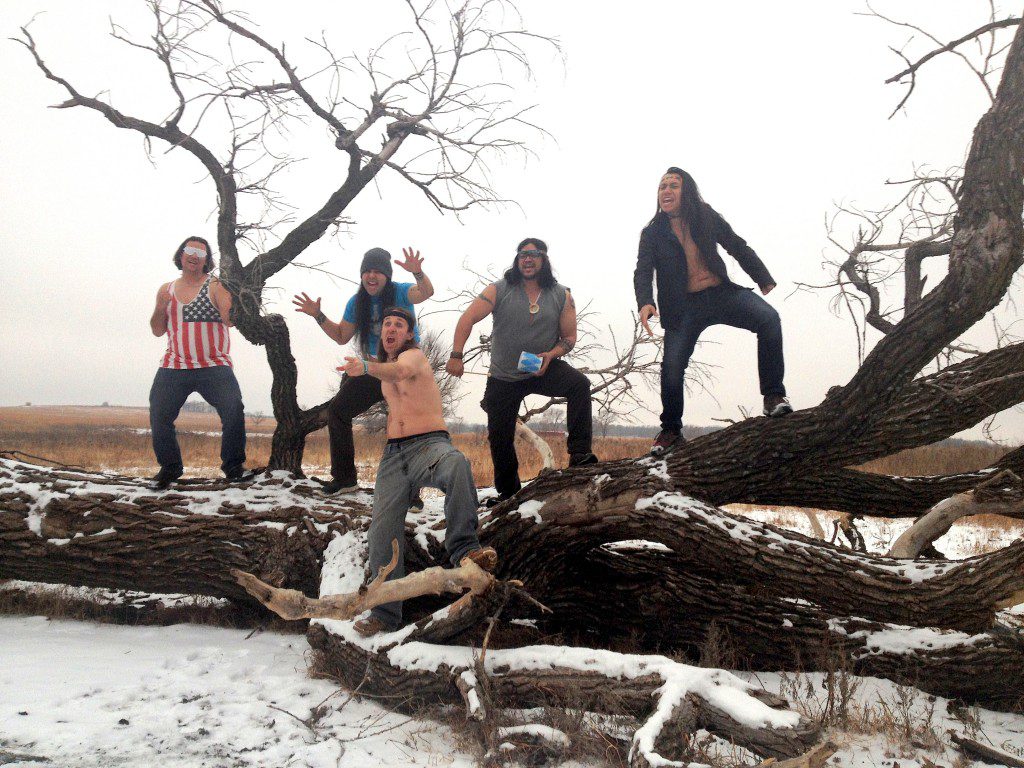 In April, the 1491s posted on their popular Facebook page that the American Indian comedy group would no longer make videos, and fans were quick to voice their disappointment. Then someone pointed out it was April Fools' Day.
"It's all improv. We're still making it up as we go along," says Ryan RedCorn, one-fifth of the team known as the 1491s. The group of Dallas Goldtooth, Sterlin Harjo, Migizi Pensoneau, Bobby Wilson and RedCorn formed after they made an impromptu video in 2009 lampooning auditions for the wolf pack in The Twilight Saga: New Moon film, which had just been released. The collaboration worked, and the five have since continued to make sketch comedy videos, many satirizing alarmingly perpetual stereotypes of American Indians, some poking fun at the life and personalities of Indian Country. Some videos make strong points with subtlety: The "Smiling Indians" video conveyed its subjects as ordinary, happy people. It was viewed thousands of times on YouTube and brought the 1491s national attention.
Together, they represent the Dakota, Muscogee (Creek), Navajo, Ojibwe, Osage and Seminole tribes; they are writers, poets, activists and artists. While three call Oklahoma home, two – Wilson and Goldtooth – live in Minnesota. None consider themselves comedians, but they're unabashed fans of Jon Stewart, Dave Chappelle and Stephen Colbert, comics casting a critical eye on the day's absurdities and hypocrisies with stinging humor.
Through their video sketches, social media posts, live performances and speaking engagements, the members of the 1491s do the same.
"It's not rocket science, but it does come with a certain amount of precision," RedCorn says.