It's taken her the better part of two decades, but Tulsa native Heather Langenkamp has finally come to terms with the role that made her famous, the besieged but resourceful Nancy Thompson of A Nightmare on Elm Street.
It was a gradual process, she says, happening as she began accepting more invitations to appear at film conventions and screenings of the picture, such as the highly successful benefit event at Tulsa's Circle Cinema in early November, where she was joined by her Nightmare nemesis, Freddy Krueger portrayer Robert Englund.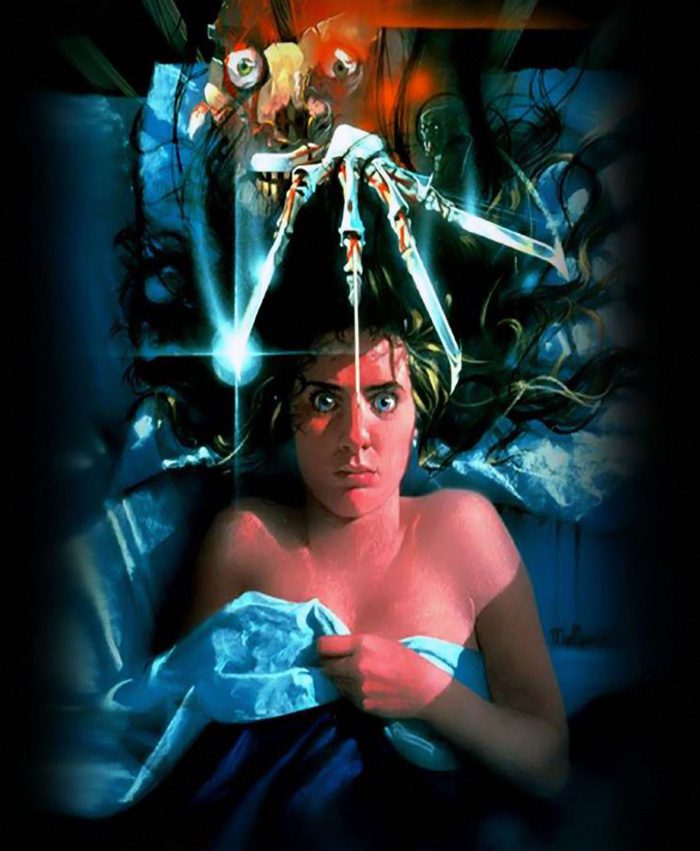 Smart, sharp and articulate, Langenkamp separates her ongoing work in the film industry from what she calls her quasi-professional life as a horror-movie icon and convention guest. It's the latter, she notes, that finally brought her to an acceptance of Nancy and her importance to untold numbers of movie fans.
"What I noticed in this other life I lead, the quasi-professional life, was the things people would say about this character and what she meant to them," explains Langenkamp. "It was very mystifying at first and then flattering, and now it's incredibly heartwarming, and I'm just really grateful that the fans have embraced this character as they have.
"It took 20 years, but now, when people want to see the movie and talk about it like it's an important American film, I can stand in front of it and have a totally different kind of attitude than I had about it in the past. I just have to show up. I don't have to do anything." She says, laughing. "It's really amazing. I can just talk about this character, and talk about Robert Englund – it's one of the easiest, fun jobs you can have."
Langenkamp was a student at Stanford University back in the early 1980s when she got the Nightmare role; at the time of the picture's official release, in November 1984, she'd only been out of her teens for a few months. She was no movie rookie, though, having already played the female lead in Nickel Mountain – a drama adapted from a John Gardner novel – by the time the cameras rolled on Nightmare.
Perhaps Langenkamp's entry into the movies can be traced back to an unlikely place: Tulsa's Philbrook Museum of Art.
"They had a kids' summer program, and I took acting there," she recalls. "I remember playing a witch and painting on these crazy curlicue eyebrows in the bathroom and thinking to myself that I felt so powerful, being not only a strange character, but being a witch. I don't remember even one line or what I did. I just remember putting on my makeup in that bathroom and loving the kind of feeling it gave me."
That feeling persisted when the family moved to Washington, D.C., after her father, noted Tulsa attorney R. Dobie Langenkamp, was offered a job with the U.S. Department of Energy under the Carter administration.
"My drama teacher was strict, and she made us do things they probably wouldn't make you do now. For example, if you were playing even the smallest part, you had to show up at every rehearsal," she recalls. "You had to be there as part of the group. You did your homework in the aisle of the theater. You're striking the sets at the end of the show, no excuses. So you learned a work ethic, and I really think that carried me through the hard work this business involves."
The family arrived back in Tulsa in the early '80s, just in time for Langenkamp to get in on the excitement of director Francis Ford Coppola's time in the city. Coppola and Tulsa author S.E. Hinton were then in the midst of working on two film adaptations of Hinton novels, The Outsiders and Rumble Fish, and Langenkamp visited the local casting office in hopes of getting a role.
"I was lucky enough to turn my photo in to Janet Hirschenson, who was the casting director for Francis," she recalls. "We had a nice conversation, and she said, 'Well, why don't you read a line?' They gave me a piece of dialogue, and I read it, and I think I must've done a pretty good job, because later on, when they were doing Rumble Fish, she saw me again.
"I was lucky to be on the set that night," Langenkamp says. "A friend of mine had brought me along, because it was a night shoot in kind of a bad neighborhood, and her mom didn't want her to go by herself. When I saw Janet, she said, 'Oh, you're here. That's great. Francis wants someone to shout out from the wedding party, to [actor] Matt Dillon, 'Come on up and join the party.' So she gave me that line, and I got my SAG card that way. It didn't make the cut, but who cares?"
That Screen Actors Guild card, identifying her as a working film professional, became a valuable possession with her move to the West Coast. Although she did earn a degree in English from Stanford, it took her seven years because movie and TV work kept getting in the way. Her resume includes two more appearances in the Nightmare franchise: Nightmare on Elm Street III: Dream Warriors (1987) and Wes Craven's New Nightmare (1994), a film that took director Craven's trademark self-referentialism to the outer limits – he, Englund and Langenkamp all played themselves, the director and two lead actors from the original Nightmare, who were somehow being stalked by a real Freddy Krueger.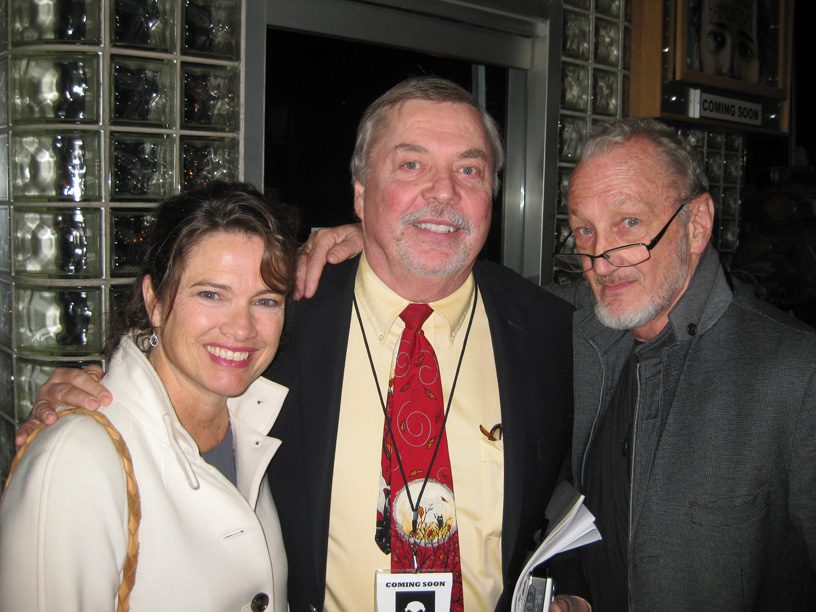 "People don't realize what a unique idea Wes Craven had," she says. "The character was me, and there was no place to go after that. I realized that I wouldn't be playing Nancy anymore, and Wes realized that he wouldn't be directing Freddy and Nancy anymore. That's what makes the movie even more interesting."
Following New Nightmare, Langenkamp and her husband, Academy Award-winning makeup-effects artist David Leroy Anderson, had a son and daughter, and, she says, "I realized that if I was going to spend time with my husband, we were going to have to work together. Otherwise, we'd always be traveling to different places. We'd always have different schedules."
With Anderson getting ready to travel to Canada for the Dawn of the Dead remake, Langenkamp offered to accompany him as his office manager.
"I told him, 'I'll take care of all the bookkeeping, all the hiring and firing, and I'll take care of all the meetings with production so you don't have to go to those, either,'" she says.
That's been their relationship ever since, as partners in AFX Studio, which specializes in special-effects makeup.
"He keeps thinking I'm going to go away and become an actor again," she says, "and I might, but we've built our company to a great place now, and it can survive that."
Although she hasn't had to leave AFX, Langenkamp has nonetheless continued to amass screen credits, most recently with a supporting part in 2013's Star Trek Into Darkness and a major role, alongside horror legend Barbara Steele, in the 2012 independent shocker The Butterfly Room.
"I take small roles that are offered to me that are good," she says, "and the characters in the independent films I've played recently are so interesting and have really big parts.
"So many people ask me to do cameos in their movies, and I say, 'You know, I have nothing to gain with a cameo in your low-budget independent film. But give me the lead, give me a part so that I can have something to show people, and I'll do it in a minute.'"