Each year, Oklahoma Magazine brings you The Best of the Best – a list of the best places and faces, entertainment venues, services, health and wellness providers, dining establishments, shopping malls and home furnishing  providers. We poll our readers from December to March, then carefully compile a list of the best in every category – chosen by you, the reader, with thousands of votes coming in every year. These are the 1,150 local businesses, restaurants and people you love – condensed into a guide that allows you to navigate the very best this state has to offer.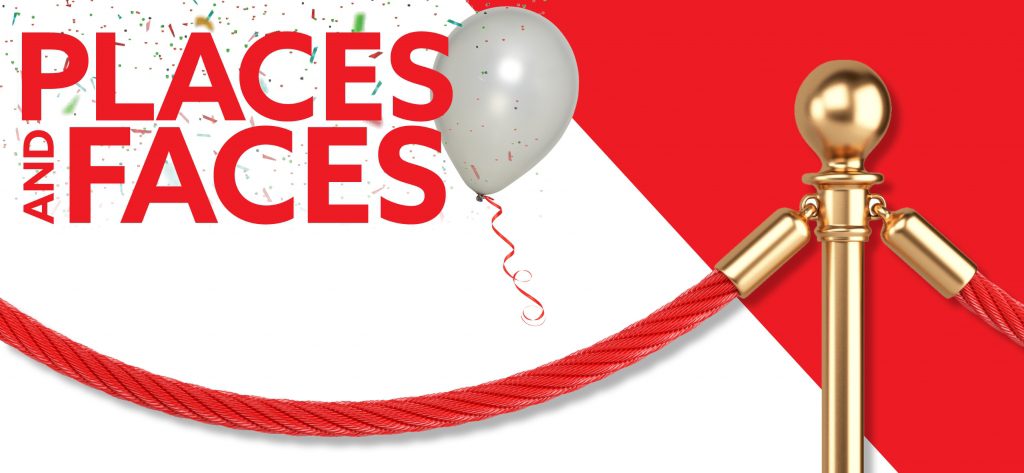 Artist
Critical acclaim often comes to Oklahoma artists. In Tulsa, Claremore native P.S. Gordon garnered national attention for his watercolors but now works almost exclusively in oil. Hyper-realist Otto Duecker paints surreal compositions with classical techniques; he often incorporates photographic images into his works. An inaugural studio artist at Hardesty Arts Center, Claremore resident John Hammer produces works labeled as pop impressionism.
In OKC, former Oklahoma State University basketball star Desmond Mason has works lauded as abstract expressionism. Landscapes, interiors and landmarks are favorite subjects of Greg Burns, who paints by holding a brush with his teeth due to his arthrogryposis. Arcadia resident Stephanie Brudzinski has said her passion is nature and that her "creations convey words of hope."
Charity Event
Oklahomans are annually among the most charitable Americans. In Tulsa, they generously support events such as the Painted Pony Ball, which benefits the Children's Hospital Foundation at Saint Francis and offers up cocktails, dinner, dancing and a live auction. Carnivale, benefiting Mental Health Association Oklahoma, raises money to provide safe and affordable housing and access to mental health resources to low-income Oklahomans. Another popular charity event is Icons and Idols, which benefits the Tulsa Ballet and its many community programs.
Not to be outdone, Oklahoma Citians give hundreds of thousands of dollars to galas like the Boots and Ball Gowns, benefiting Infant Crisis Services. The Renaissance Ball, benefiting Oklahoma City Museum of Art, offers up a night of beautiful art, cocktails and dancing. The Gumdrops and Lollipops Ball, benefiting The Anna's House Foundation, is another top choice for charity events in OKC.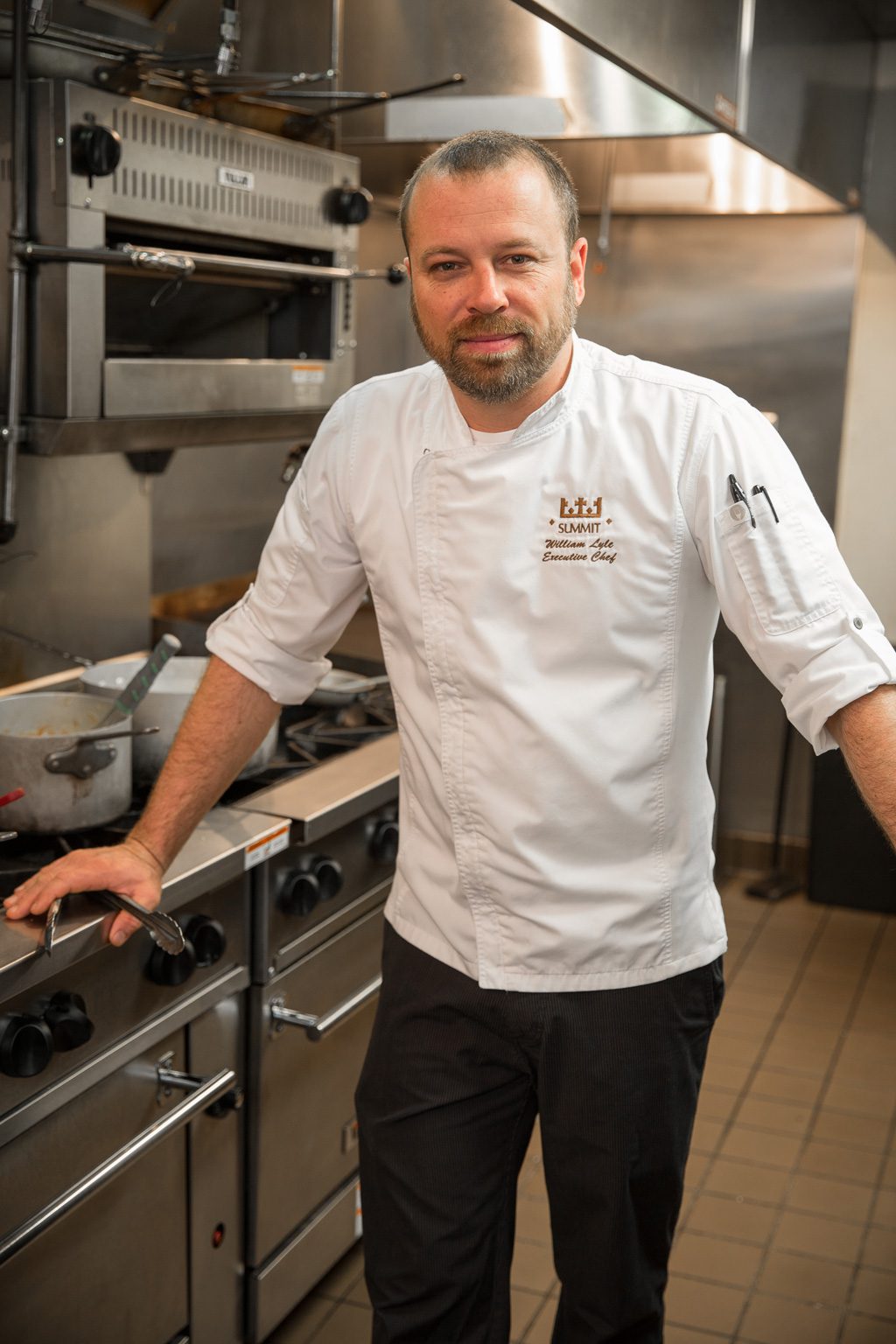 Chef
The state draws (and retains) chefs with experiences coast to coast. In Tulsa, William Lyle of The Summit Club promotes healthy eating and farm-to-table cuisine. James Shrader of Palace Cafe utilizes produce from the Cherry Street farmers market, but also prepares dishes with some Northern California influences. Tim Richards of Doc's Wine and Food is a 30-year veteran of the Tulsa restaurant scene.
In OKC, Kurt Fleischfresser of Vast has twice attended the prestigious James Beard House in New York as part of a regional chefs program. Jonathon Stranger of En Croute takes the comforting food and atmosphere of European eateries and gives them an Oklahoma twist. Jason Campbell of Mary Eddy's Kitchen x Lounge uses a rotisserie, smoker or wood-burning hearth to showcase beef from the OKC stockyards.
CEO
The chief executive officer sets the tone and direction for an organization. In Tulsa, Jake Henry Jr. of the Saint Francis Health System preaches strategic planning, especially when it comes to expansion. Terry Spencer of ONEOK, Inc., has led the company to notable profits throughout 2017 and part of 2018. Paula Marshall of The Bama Companies has expanded the group's reach throughout the food-service industry. Phil Albert of Pelco Structural has pushed the Claremore company's client base all the way to American Samoa.
Robert A. Funk, the CEO of Express Employment Professionals from 1983 until April 2018, is also a reader favorite. Bill Cameron of American Fidelity Assurance Co. follows the paths set by his grandfather and father, who began the firm together in 1960, and David Green of Hobby Lobby began the precursor of the business empire by making picture frames out of his home.
Company to Work For
A good employer recognizes and rewards valuable workers. Cherokee Nation Businesses, based in Catoosa, is the economic engine for the largest tribe in the United States. Tulsa's ONEOK, Inc., has 38,000 miles of integrated pipelines for natural gas and natural gas liquids. Williams Companies is one of the leading energy infrastructure firms in the country. Manhattan Construction Company has some high-profile buildings to its credit, including the U.S. Capitol Visitor Center. Saint Francis Health System, with more than 9,500 workers and 1,000 physicians, is the largest private employer in Tulsa County.
The Chickasaw Nation, based in Ada, is diverse in its multifold businesses throughout 13 Oklahoma counties. In OKC, Cox Communications emphasizes diversity and inclusion. American Fidelity Assurance Co. has more than a million customers using its specialized insurance products.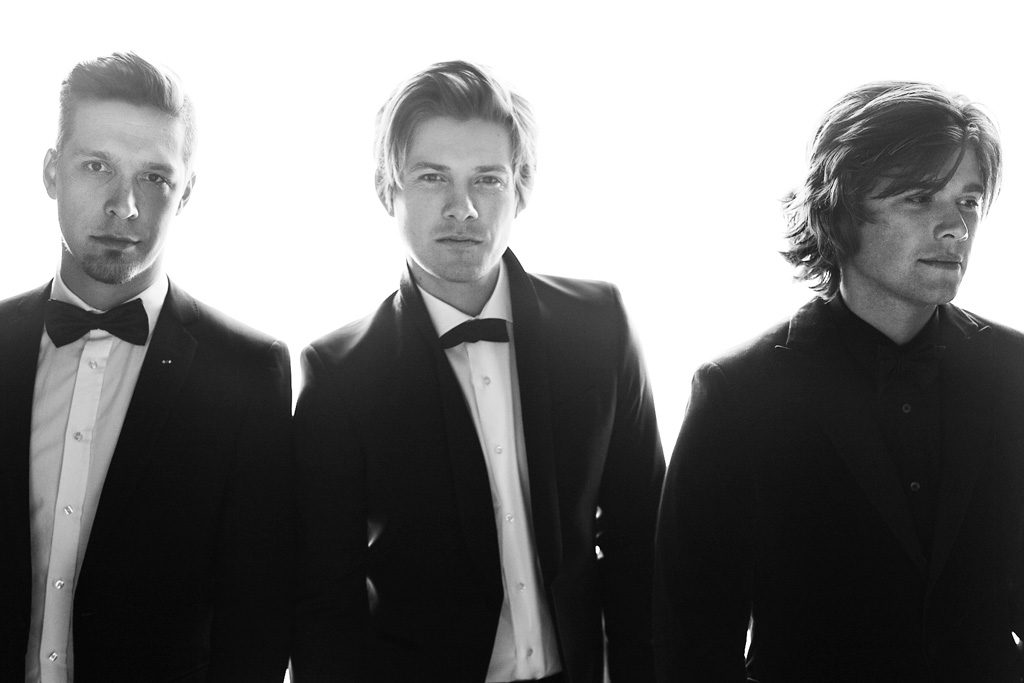 Local Band
Live music thrives in Oklahoma, home to many top-shelf performers. Hanson – Tulsa brothers Zac, Taylor and Isaac – are in the Oklahoma Music Hall of Fame. The Fabulous Mid Life Crisis Band covers many classic rock songs at venues in and around Tulsa. Branjae Music, the brand name of Broken Arrow High alumna Branjae Jackson, performed at this year's South by Southwest music festival.
In OKC, The Flaming Lips have rocked out since 1983. In its 20th year of performing, Superfreak has played many venues … from backyards to large arenas. Kyle Dillingham and Horseshoe Road, specialists in bluegrass and western swing, perform original and cover tunes.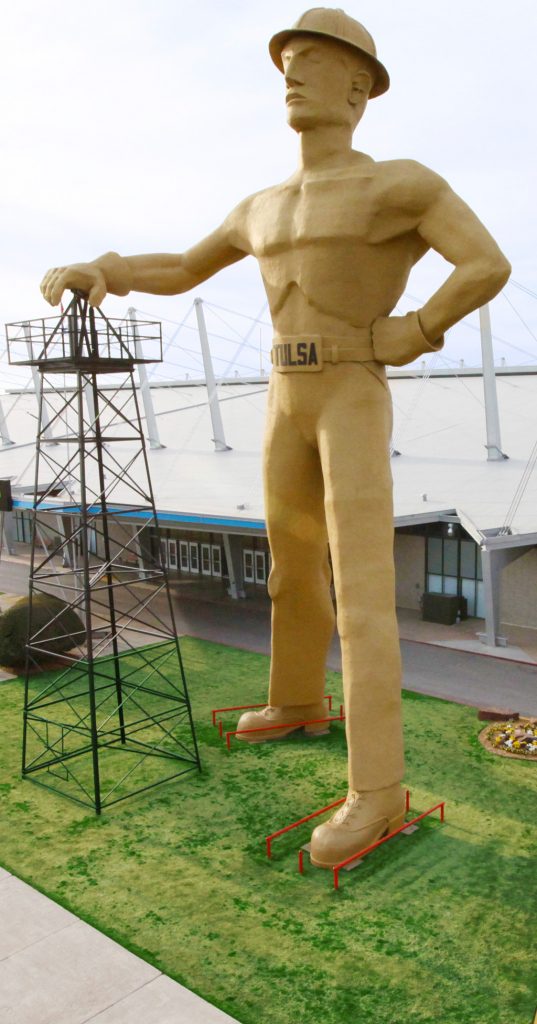 Local Icon/Landmark
Tourists and locals flock every year to visit notable places in Oklahoma. In Tulsa, the Golden Driller, at 75 feet, is the sixth-tallest statue in the country. The Center of the Universe, on the old Boston Avenue viaduct in Tulsa, produces an echo that only the speaker, not those nearby, can hear. The Blue Whale of Catoosa has provided the photographic backdrop for millions of Route 66 fans.
The Oklahoma City National Memorial and Museum is somber in its history and architecture, but uplifting in its message of hope and perseverance. The Devon Energy Center offers a quarter-mile walk around and a free elevator ride to the top of the 50-story building. Atop the 100-foot-tall Wheeler Ferris Wheel is a majestic view of downtown OKC.
Local Park
Public green spaces are the mark of great cities. In Tulsa, Gathering Place highlights earthly beauty along the Arkansas River within an urban setting and is set to open Sept. 8. Guthrie Green in the Tulsa Arts District is a notable performance venue … and great place to lunch, have a movie night or try a workout class. Since 1929, Woodward Park has offered solace in nature with thousands of flowers and trees.
In OKC, Myriad Botanical Gardens is a downtown masterpiece featuring the Crystal Bridge Tropical Conservatory. Kite Park in Nichols Hills is the venue for many community events throughout the year. Mitch Park in Edmond has 5 miles of paved trails, a disc golf course, an amphitheater, two playgrounds and an athletics complex.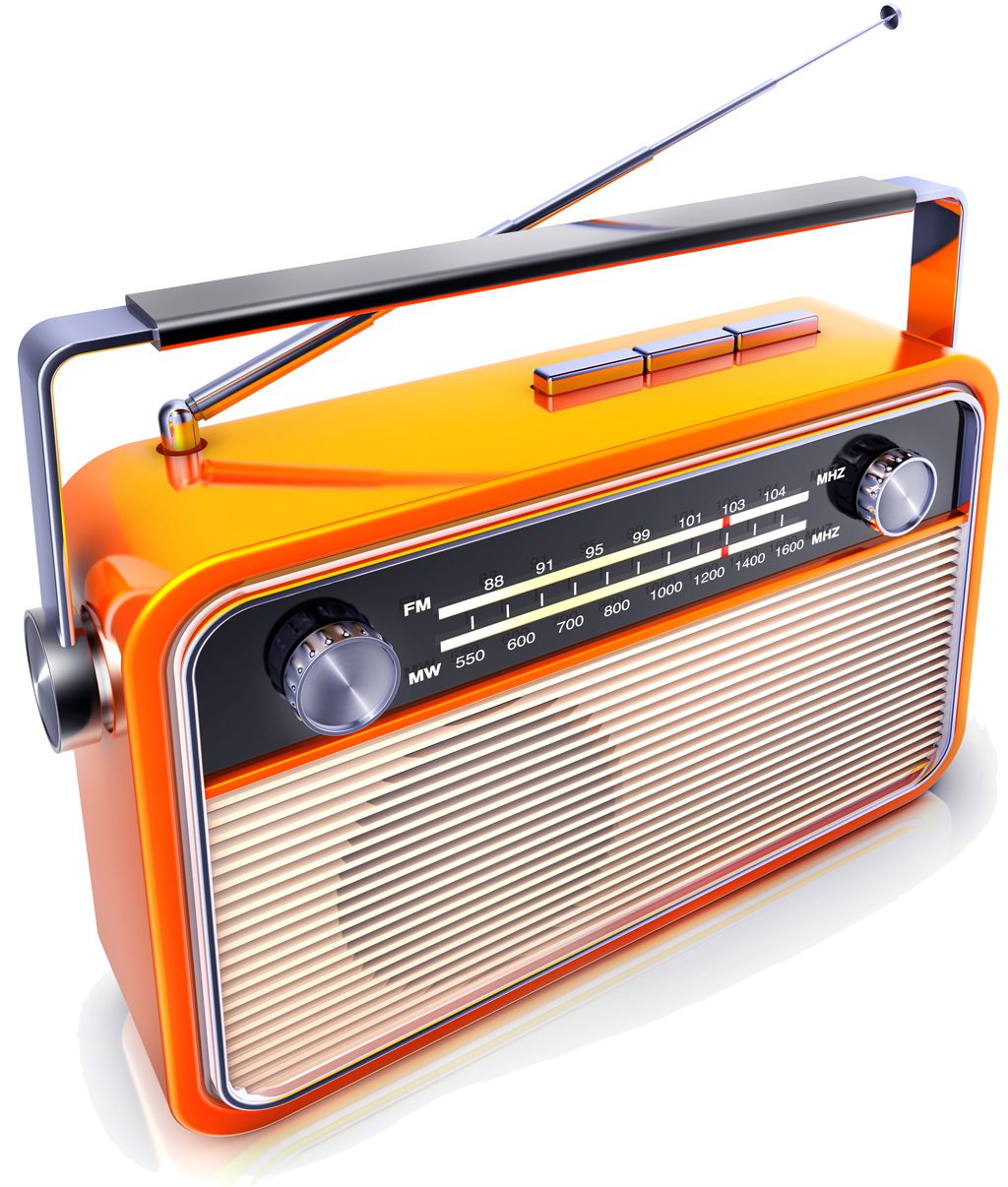 Local Radio Personality
Familiar voices on the car radio can help you survive rush-hour traffic or the workday. In Tulsa, Jeremie Poplin of 1430 KTBZ is an afternoon sports host with plenty of know-how to keep the day interesting. Chubbs and Tara of 106.9 K-HITS serve up a morning mix every weekday. Morning drive host Sunny Leigh of 98.5 KVOO writes on her Facebook page, "I put the 'broad' in broadcasting."
In OKC, Joey and Heather of 98.9 KYIS-FM have hosted their morning program since 2001. Jack and Ron of The Jack and Ron Show Podcast, formerly of 96.9 KQOB-FM, have been together as an OKC duo for more than 23 years. Jeff Roberts of 104.1 KMGL grew up in Bethany and is consumed by all things football.
Local TV Personality
Many people get attached to their favorite television anchors, who bring the good and bad news of the day to you. Scott Thompson of KJRH Channel 2 returned to Tulsa TV last year after 28 years at KOTV. Karen Larsen, also of KJRH, anchors and helps to write the station's 6 p.m. and 10 p.m. newscasts. Lifelong Tulsan LeAnne Taylor of KOTV Channel 6 hosts the station's morning show.
In OKC, Kelly Ogle of KWTV Channel 9 is known for his "My 2 Cents" opinion pieces on the station's 10 p.m. newscast. Paul Folger of KOCO Channel 5 is the evening anchor; he also has a website called Paul's Plate with some of his favorite recipes. Emily Sutton of KFOR Channel 4 has been a general assignment reporter and has sung the national anthem at OKC Thunder games.
Meteorologist
Meteorologists often propel much of a station's live content with coverage of storms. In Tulsa, Travis Meyer of KOTV Channel 6 has more than 30 years of experience and is a trusted source of weather-related news in Tulsa. Lacey Swope, also of Channel 6, is from Kiefer and loves hunting and fishing, along with storm-chasing. Tulsa-born-and-raised Mike Collier of KJRH Channel 2 is heavily involved in the community and social media.
In OKC, Emily Sutton of KFOR Channel 4 began tracking storms while she was a student at the University of Missouri. Tulsa native Mike Morgan, also of KFOR, joined the station in 1993; at age 13, he had an internship with the National Weather Service. David Payne of KWTV Channel 9 has deep roots in the state (as his ancestors participated in the 1889 Land Run) and hosts his Wild Weather Camp for kids.
Performing Arts Organization
Professional entertainment doesn't just happen on its own; putting on a show requires the work of many. Celebrity Attractions brings Broadway touring performances, including Hamilton in the 2018-2019 lineup, to Tulsa and five other cities. Tulsa Ballet, formed in 1958, is one of the top companies in the nation with 29 dancers from 14 countries. Since 1948, Tulsa Opera has been a staple of the city's fine arts fabric, often by serving as the venue for premieres in the state. Opening in 1977, the Tulsa Performing Arts Center is a versatile space, with a 2,365-seat main hall and three smaller theaters, along with a studio and an art gallery.
In OKC, Lyric Theatre of Oklahoma, founded in 1963, produces classic and contemporary plays and musicals in its two venues. The Oklahoma City Philharmonic is led by longtime conductor Joel Levine, whose farewell concert is expected to be this fall. The Oklahoma City Civic Center Music Hall, with its distinct Public Works Administration architecture, has more than a million visitors each year for its fine-arts performances.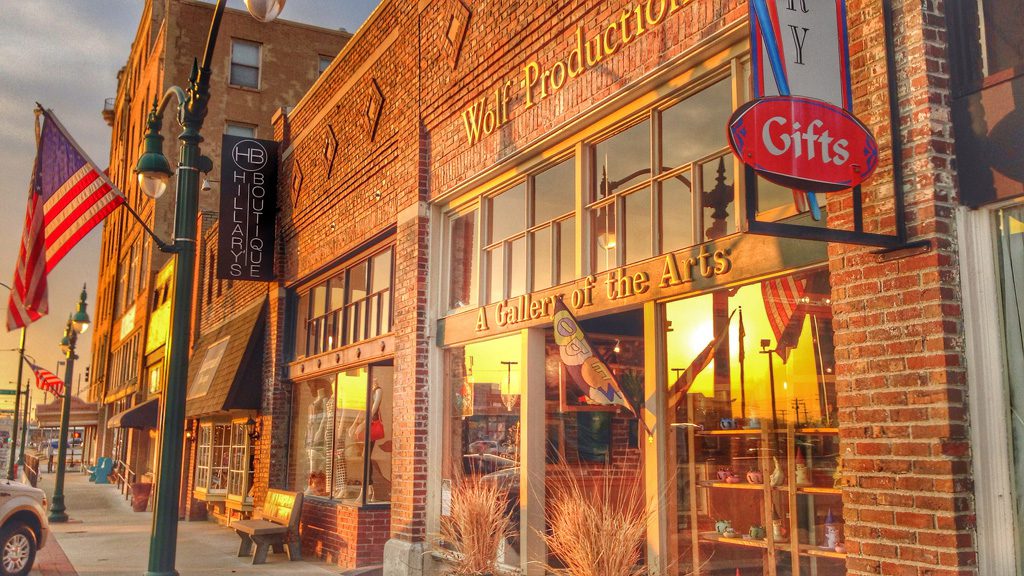 Small Town
In the small cities and towns across Oklahoma, everyone seems to know each other. Claremore mixes the modern and the traditional with Will Rogers Boulevard serving as a main drag connecting the colorful, vibrant community. Bixby is one of the fastest growing places in the state, but its old-time atmosphere is readily apparent downtown. Jenks, centered by its quaint Main Street, is home to a booming, successful school district.
Oklahoma's territorial and original state capital, Guthrie thrives by combining Victorian-era charm, Western heritage and entertainment options. Yukon thrived in the past because of its granaries, but today has many residents who commute to and from OKC because of its quality of life. In addition to being the home of Oklahoma State University, Stillwater has a thriving downtown and is a hub for Red Dirt music.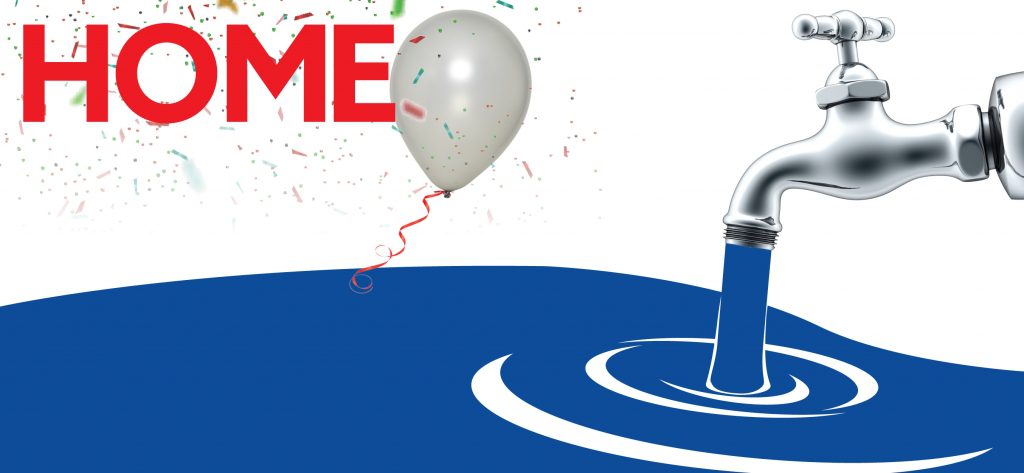 Architect, Residential
Architecture is not just about building; it's about fulfilling dreams. These top architects do just that in Oklahoma. In Tulsa, Jack Arnold has a sophisticated style for modern living. Brian Freese of Freese Architecture is renowned for commercial and residential work embodying four fundamental attributes: beauty, utility, sustainability and honesty. Michael R. Dankbar of Unique Residential Design builds "tomorrow's historic homes," and John Duvall of Duvall Architects is hailed as a top-ranked residential and commercial architect.
In OKC, Bruce Bockus of Bockus Payne Architecture has offered unparalleled professionalism for 30 years on residential and commercial projects. Brent Gibson of Classic Home Design has designed exquisite, unique environments for more than 30 years. Rand Elliott of Elliott & Associates Architects, who works on both residential and commercial, believes that when the idea and the architecture align, the human experience is unforgettable.
Architect, Commercial Firm
Companies seeking to expand, renovate or build fresh can turn to these firms for the best commercial work. In Tulsa, KKT Architects, Inc., is a full-service architecture, interiors and structural and civil engineering firm. Matrix Architects Engineers Planners is highly esteemed for its one-of-a-kind spaces, including the BOK Center. Selser Shaefer Architects is one of the industry's leaders in retail design, and GH2 Architects, noted as one of the best in Tulsa and OKC, is an award-winning, international architecture and design firm with more than 45 years experience.
In OKC, FSB Architects & Engineers creates award-winning designs from in-state to Djibouti, and REES Commercial Architecture Firm delivers exceptional design solutions that are client-focused, innovative, creative and collaborative.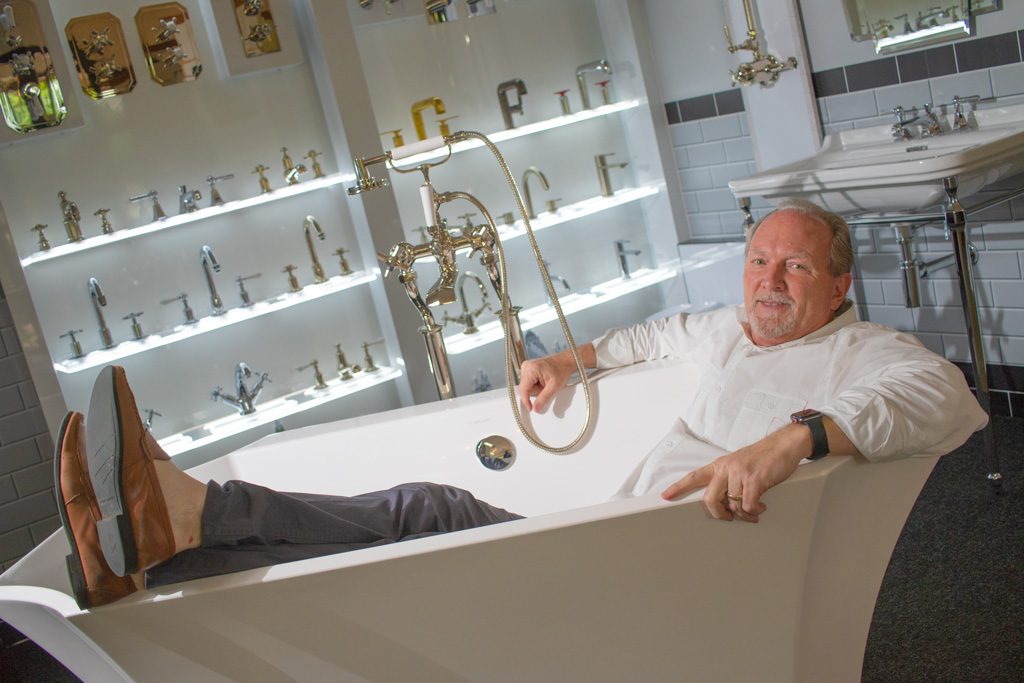 Bathroom Fixtures
Finding the best faucets, sinks, showers and lighting for a bathroom brings satisfaction. In Tulsa, Heatwave Supply and Showroom's 6,000-square-foot display space is a great way to evaluate products. Hoffman Fixtures Co. can handle your project from start to finish and provide the fixtures you desire. Ferguson Bath, Kitchen and Lighting Gallery in Tulsa and OKC is another resource for making your dream a reality with only the best products on hand.
OKC's Designer Hardware and Plumbing by Faye has brought elegance to homes for more than 30 years, with quality products and fantastic customer service. Expressions Home Gallery has also earned a stellar reputation for trends in bathroom design.
Cabinetry
Choosing just the right style and color of cabinets should not be a daunting task. In Tulsa, readers say Mill Creek Lumber provides unsurpassed value and service. Jay Rambo Company has crafted fine cabinetry since 1953, and Sullivan's Custom Cabinetry produces high-quality, custom cabinetry at a reasonable price.
In OKC, Northwest Building Supply crafts some of the most enviable cabinets in the state. Lowe's offers thousands of options in an array or colors, brands and materials. David Bradley Cabinetry offers an updated look on classic design and carefully crafted cabinetry.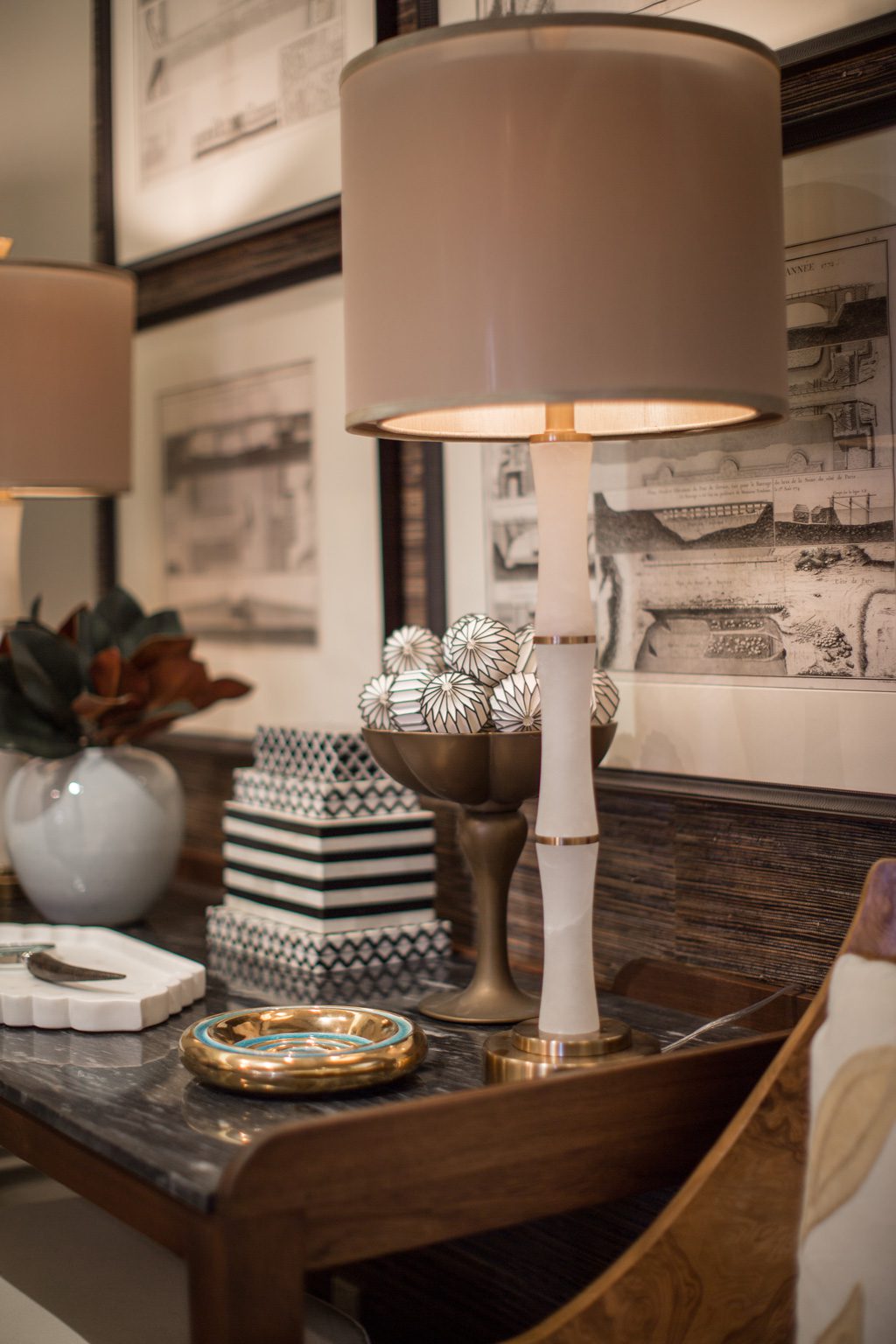 Designer Home Furnishings
Our readers know where to find that perfectly placed vase or awe-inspiring wall art. In Tulsa, Richard Neel Interiors offers an in-store visual comfort gallery, art, home accessories and full-service interior design.
SR Hughes, with its spacious, streamlined showroom and studio, is a reader favorite. Hawley Design Furnishings has an excellent reputation for a distinct style in contemporary furniture design.
In OKC, 30A Home's simple philosophy helps clients realize their design dreams, and Mister Robert Fine Furniture and Design shares a passion for fine furnishings and impeccable design with its clients. Interior Gilt has garnered a following for its in-depth, personal service.
Electrical Service
It's important to choose a quality electrician for any home project. In Tulsa, readers say Gilley Electric has an excellent reputation among residential, industrial and commercial clients. Aspen Electrical Services LLC has a team with more than 100 years of combined experience, and Houchin Electric Company provides fast, high-quality workmanship with honesty and integrity. Harp Service Company, with its industry-leading workmanship, and Firefly Electricians, especially known for its dependability, are two more reader favorites.
In OKC, Integrated Electric offers an unlimited range of services for residential, commercial and construction projects. Innovative Electric demonstrates expertise in all facets of installations. Tom King Electric is lauded for honesty and integrity in both commercial and residential projects. Ace Electrical Services is known for its reliability and efficiency. Ritchie Electric can handle commercial, industrial and residential projects from beginning to end.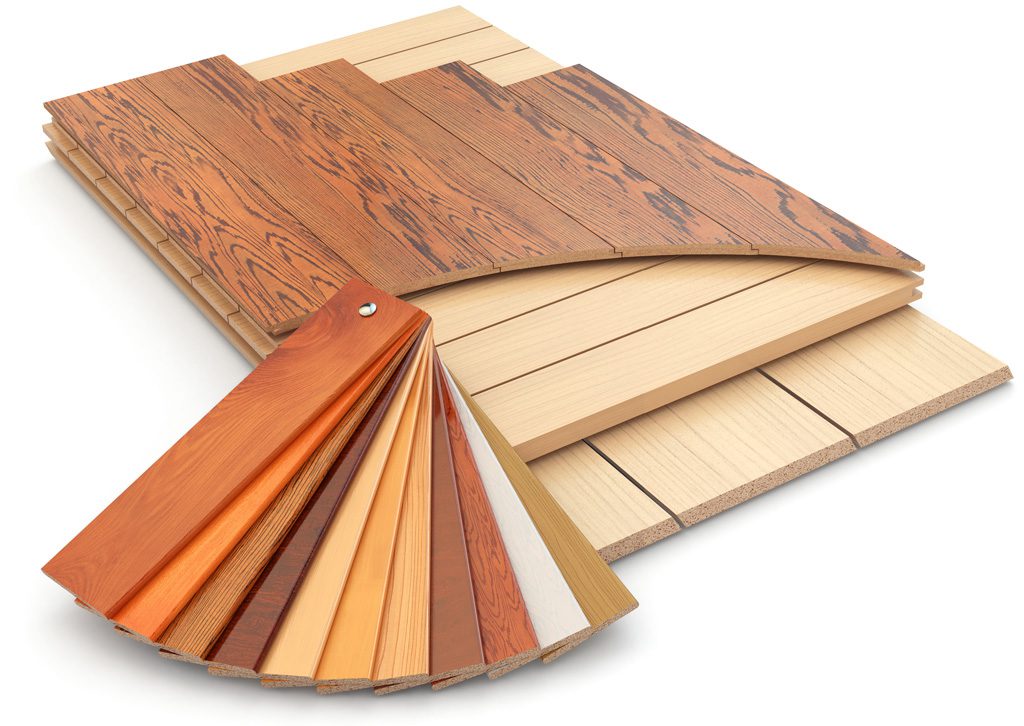 Flooring Company
Carpet, tile and other flooring are priorities in your home, and these suppliers are just the ticket. In Tulsa, Johnson Floor & Home, formerly called Carpet One, has great staffers, selections and prices. Renaissance Hardwood Floors custom designs hardwood floors so you will get just the product you want, and C&C Tile & Carpet Co. provides quality products and service. Superior Wood Floors & Tile offers hassle-free installation and excellent customer service.
In OKC, Star Flooring makes your decision-making effortless. Smith Carpet and Tile Center is your one-stop-shop for flooring, and Floor World is a full-service installation center fulfilling customers' needs with value and effectiveness.
Furniture Store
Quality craftsmanship and excellent customer service are important considerations when shopping for furniture. In Tulsa, Bassett gives customers exceptional furniture and design help, and Luxe Furniture and Design offers beautiful, unique custom upholstery options. Mathis Brothers Furniture, a favorite in both Tulsa and OKC, carries an array of premium furniture brands and offers up helpful customer service.
Bob Mills Furniture has quality pieces and friendly customer service in OKC, and Edmond Furniture Gallery has the elegant, one-of-a-kind pieces you're looking for.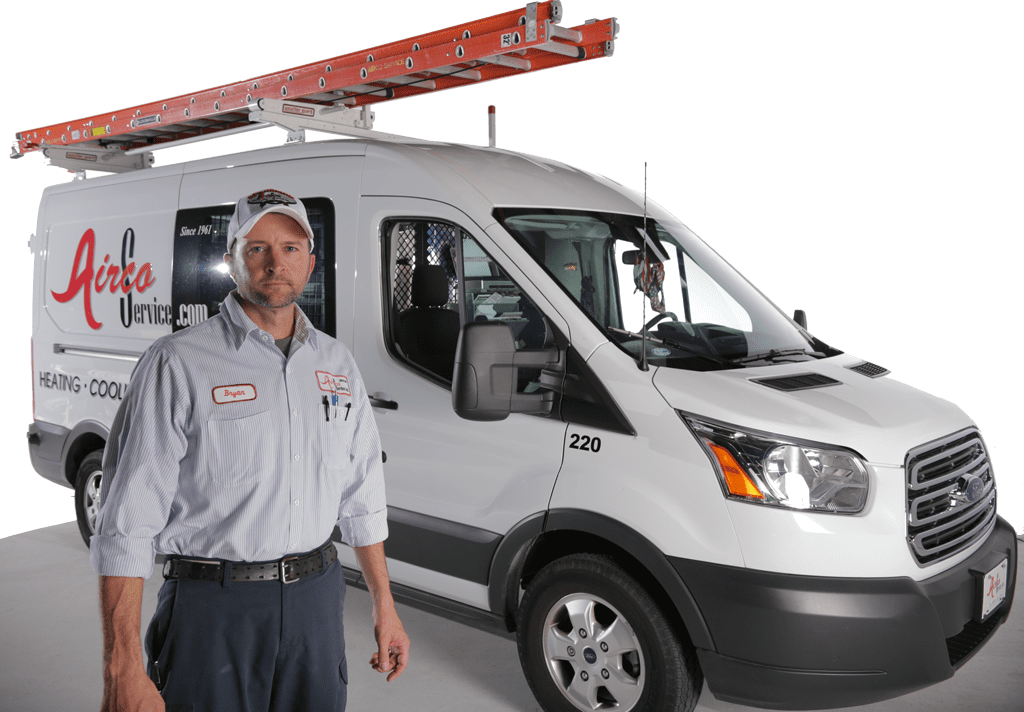 Heating and Air
With Oklahoma's forever-changing weather patterns, perhaps nothing is more important than heating and air conditioning. These companies offer the best service in the state. In Tulsa and OKC, Airco Service moves quickly to address your needs with excellent customer service and workmanship. Air Comfort Solutions is also a favorite in Tulsa and OKC, with its team of friendly, knowledgeable professionals. Air Assurance, which maintains the largest full-service HVAC fleet in Greater Tulsa, is also a reader favorite.
OKC's A-1 Heat and Air provides uncompromising customer satisfaction to the residents of OKC.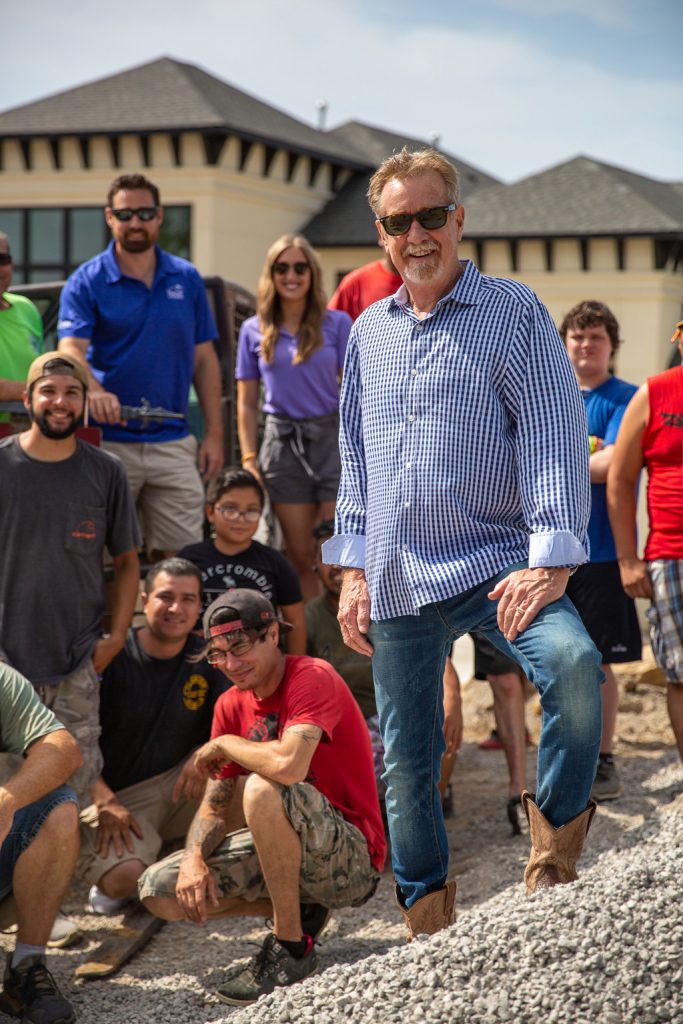 Home Builder
Building a home is fraught with decisions, large and small, and these home builders are the most admired at bringing your dreams to fruition. In Tulsa, Barron and McClary sets the standard for quality and service. Brian D. Wiggs Homes builds significant, exceptional homes that meet your every need, and Simmons Homes helps you find peace of mind in your investment.
In OKC, Kent Hoffman Construction offers award-winning experience in residential and commercial construction. Homes by Taber takes a common sense approach to building homes with a beautiful end product, and Paul Little Construction is committed to providing quality craftsmanship at a reasonable price.
Home Improvement/Appliance Store
Shopping for appliances or materials for a do-it-yourself project doesn't have to be a chore. In Tulsa and OKC, Lowe's is favored for its large selection of products and friendly customer service. Tulsa's Metro Appliances and More offers appliances that fit your lifestyle and budget every time. Also voted as one of the best in Tulsa and OKC is The Home Depot, which aspires to excel in service. Tulsa's Hahn Appliance Warehouse is a reader favorite for its selection and pricing.
OKC's Expressions Home Gallery helps you find the right high-end appliances.
Home Security
Keeping your home and the people inside of it safe are the priorities of home security businesses in Oklahoma. In Tulsa, Advance Alarms offers professional installations and unparalleled customer service. Guardian Security Systems has delivered comfort, peace of mind and convenience to customers for more than 40 years. Tulsa and OKC readers endorse ADT Security Services for its professional, reliable monitoring.
In OKC, Cox Communications has garnered respect for its pricing and automation package, and Integrated Security & AV Automation is known for its dynamic range of monitoring services.
Indoor/Outdoor Lighting
Lighting serves a purpose, but that's not the only consideration. These businesses offer beauty and style along with functionality, indoors and outdoors. In Tulsa, LunaScapes creates dramatic evening environments with landscape lighting designs. Oklahoma Lighting Distributors, Inc. has more than 85 years in the industry and a vast inventory. MGM Lighting specializes in landscape lighting for pools, decks, patios and outdoor kitchens.
In OKC, Lowe's has a wide selection of indoor and outdoor fixtures, and Hunzicker Brothers offers high standards of service and integrity. Lighting Concepts also boasts a top-notch inventory.
In-Home Video/Audio
Home theaters and audio systems must work perfectly to entertain you and your guests, and installations should be care-free. In Tulsa, Video Revolution delivers cutting-edge technology. Dynamic Audio treats your home like a castle, and Kazar Audio Video can do everything from home theaters to lighting control.
In OKC, Acoustic Designs provides smart technology throughout your home. Audio Dimensions has an exclusive selection of brands and products, and Digital Future Security & Automation helps you bring the movie theater to your home.
Interior Designer
A good designer avoids costly mistakes, saves you money in the long run, has an array of resources, and increases the value of your home. In Tulsa, Richard Neel Interiors designs spaces with impeccable taste. Christopher Murphy Designs utilizes modern and contemporary design elements that give your home the "wow factor." Austin Bean Design Studio creates timeless, personalized spaces. Silex Interiors offers high quality and personalized services, and Leslie Elliott Interiors seamlessly blends the designer's artistic intuition with the client's vision.
In OKC, top designers are Carson See at Sees Design, which transforms interiors into sophisticated and elegant environments; A-Line Designs, which finds a way to integrate your style and personal treasures with their design expertise, and 30A Home, which creates dynamic interior spaces with clients' functional needs in mind.
Kitchen Designer
Whether you're planning to entertain special guests or just use your kitchen as a gathering space for your happy, hungry family, the layout, cabinetry and appliances must be perfect. In Tulsa, readers say Jay Rambo Company provides handcrafted, custom cabinetry with a wide selection of wood, finishes and doors. Kitchen Concepts takes clients' ideas and turns them into reality. Kitchen Ideas breathes function and style into every home, and Carriage House Design specializes in creating tasteful, functional spaces.
OKC's A Karen Black Company offers custom details for your kitchen. Classic Kitchens features quality service and professionalism, and Urban Kitchens thoughtfully designs kitchens to embrace your home's unique architecture.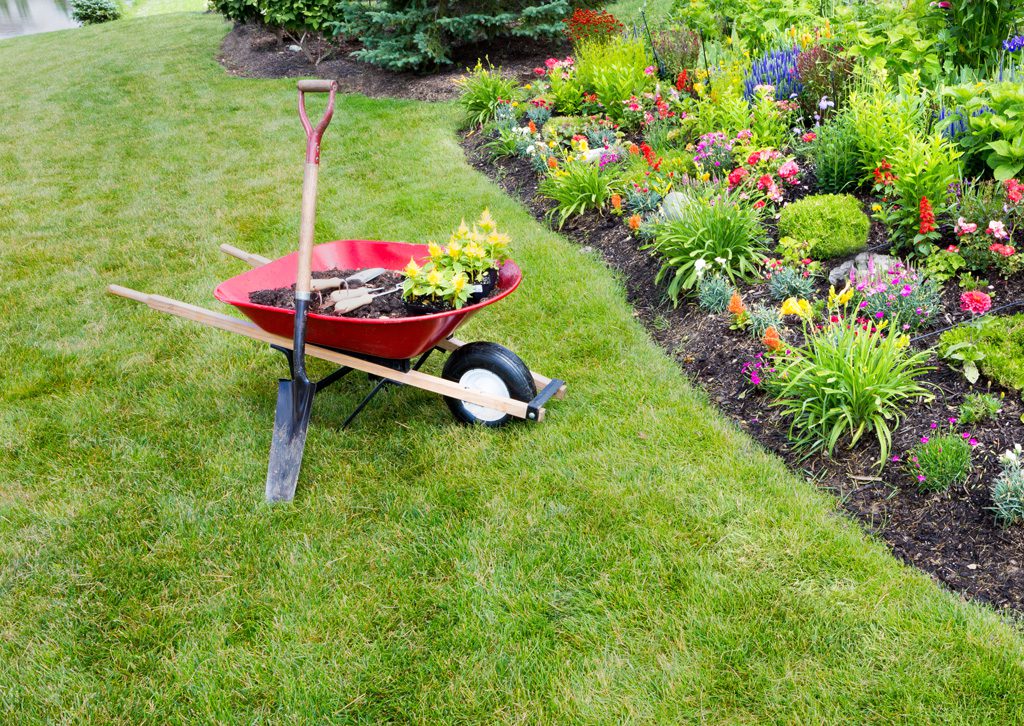 Landscape Designer
The exterior of your home should be just as beautiful as the interior. These landscape designers, garden centers and architects are the cream of the crop in our state. In Tulsa, Kingdom Landscape applies maximum creativity and careful attention to detail for every project. Clare Ashby Landscape Architect's design philosophy takes cues from the land itself and the client's lifestyle. Southwood Landscape and Garden Center, favored by home gardeners and professional designers, has impressive plants, flowers and accessories.
In OKC, Caviness Landscape Design creates enticing pools and outdoor environments that will be sure to impress your guests. TLC Garden Centers can give you a custom outdoor living space, unique garden pathways or dramatic water features. Turf Solutions helps clients achieve a healthy, beautiful, weed-free lawn.
Lawn and Garden Store
For those who love to sink their hands into freshly tilled soil and fill beds with lush plants and flowers, these businesses are just the ticket. In Tulsa, Westlake Ace Hardware carries a bevy of brands you can trust with your many projects. Southwood Landscape and Garden Center is a gardener's paradise, and Sanders Nursery is one of Oklahoma's largest and most diverse lawn and garden stores. Hardscape Materials carries building stone, water features and furniture for a beautiful exterior. Browse Ted & Debbie's Flower Garden for everything from tropicals to succulents, and visit Under the Sun Garden Center for premium bedding plants, hanging baskets and unique garden, gift, home and holiday decor items.
In OKC, TLC Garden Centers has quality plants and supplies at reasonable prices. National retailers Lowe's and The Home Depot carry an array of gardening goodies for your next project.
Lawn Maintenance
Keeping the lawn weed-free and emerald green is best done by experts. In Tulsa, readers say LawnAmerica's "We Care More" guarantee makes it one of the best the state has to offer. Complete Lawn Care takes pride in providing a beautiful exterior for your home or property, and TruGreen Lawn Care has a plan for every lawn, from basic weed control and fertilization to total yard care.
In OKC, Turf Solutions consistently delivers quality results. Urban Lawn and Garden is an eco-friendly company with excellent customer service to boot, and Squared Away Lawns offers professional, quality care.
Lighting Store
You can pick the perfect globes to illuminate your living space at these reliable lighting stores. In Tulsa and in OKC, Andrew's Lighting and Hardware Gallery lets you see, touch and experience the beauty and functionality of the fixtures. Garbe's features a huge selection of fine fixtures. LifeStyles, one of the best in Tulsa and OKC, is known as the store to visit for all of your lighting fixtures, furniture and decorative hardware needs.
In OKC, Lighting Concepts is another premier store for your next lighting project, while Hunzinker Brothers has fulfilled customers' needs since 1920.
New Development
Oklahoma developers have delivered upscale condominiums, hip neighborhoods and elegant hotels across the state. One of Tulsa's best new developments is The Edge at East Village, a luxurious downtown apartment complex with beautiful amenities and a convenient location. Jacobs Lofts on First has a modern vibe and a location close to exciting bars and restaurants in downtown Tulsa. The newly renovated Tulsa Club Hotel should open soon as an 11-floor, boutique hotel, sure to give you a relaxing and unique night away.
The Waters, an exceptional new community in Moore, is developed by Homes by Taber. Dwellings at SoSA has entered its second phase of luxury townhomes in downtown OKC. IronStone is a new community in Edmond that offers the perfect safe haven for you and your family.
Paint Store
From pristine white to perfectly plum, choosing your interior or exterior paint is easy with these stores. In Tulsa and OKC alike, Sherwin-Williams offers a vast variety of paints, colors and tools. Spectrum Paint provides individuals and members of the paint industry with quality products, competitive prices and solid service. Elder Paint & Wallpaper stocks everything the professional or homeowner needs.
In OKC, H-I-S Coatings surpasses clients' expectations for quality, integrity and service. Lowe's makes picking the perfect shade enjoyable. Anchor Paint has a product for every project.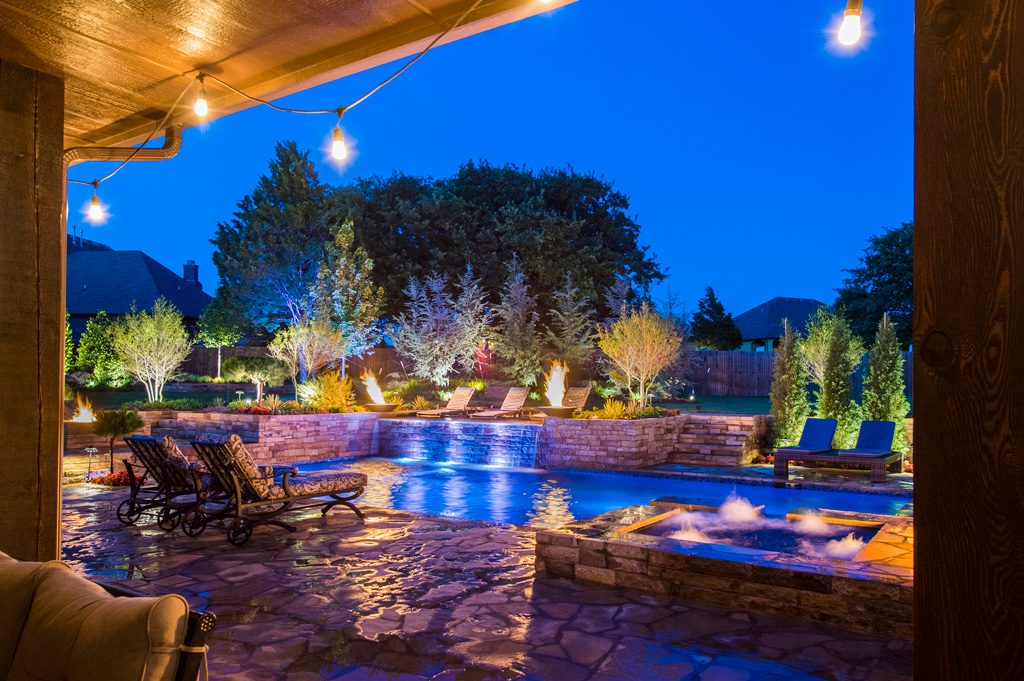 Pool Designer
On the surface, pool design is all about beauty and luxury, but going deep into the ground demands impeccable engineering. In Tulsa, Vivion Pools and Spas, Inc. specializes in making your backyard dreams come true, and Baker Pools helps you make a pool as beautiful as you can imagine. Fiesta Pools and Spas offers award-winning design and installation, and Dolphin Pools and Spas has constructed residential and commercial swimming pools for more than 34 years.
In OKC, Caviness Landscape Design creates breathtaking pools and landscapes. Prestige Pools and Spas is highly esteemed for its creative projects, and Leisure Time Pools and Spas has delivered premium pools for more than 40 years. Blue Haven Pools and Spas incorporates cutting-edge ideas and technology. Absolute Pool & Spa can build pools from the traditional to the exotic.
Plumbing Service
Our readers know who to call when a plumbing nightmare unfolds – like a toddler flushing a teddy bear or a pipe spewing water all over the kitchen. In Tulsa and OKC, Airco Service delivers fast, reliable responses to the smallest and largest plumbing issues around. Mullin Plumbing offers a high-quality staff and honest, fair pricing in Tulsa. Allied Plumbing Service has provided quality service and expert advice to Greater Tulsa for more than 70 years. Roto-Rooter's services are backed by a more than 80-year-old reliable reputation.
In OKC, Burrows Plumbing Company is ranked highly for its trustworthiness. Others turn to the expert staff at Hull Plumbing for friendly, fast and efficient service.
Real Estate Company
Using a professional, whether you're buying or selling a house, makes the process easier for the seller and the buyer. In Tulsa, Walter and Associates brings its collective experience and expertise to each client for a stress-free experience. McGraw Realtors helps you buy or sell your home with confidence, and Keller Williams Realty maximizes homeowners' buying and selling opportunities in both Tulsa and OKC.
In OKC, First Source Real Estate, Inc. comes highly recommended with quality Realtors and efficient service, and Century 21 is a much-trusted agency.
Remodeler
Bringing your home from "ho-hum" to "wow-za" is ensured with these skilled remodelers. In Tulsa, David Trebilcock Construction brings dramatic transformations to the table to get you exactly the change you desire. Powers Design and Build has the experience and resources to provide a professional, beautiful result. Jeff La Rue of La Rue Homes can give you the home you desire, by working with the home you have.
In OKC, Paul Little Construction provides high-quality craftsmanship to all projects, and Remodeling Concepts provides exceptional refurbishment and home improvement work. Trotter Construction utilizes unique talents for every project.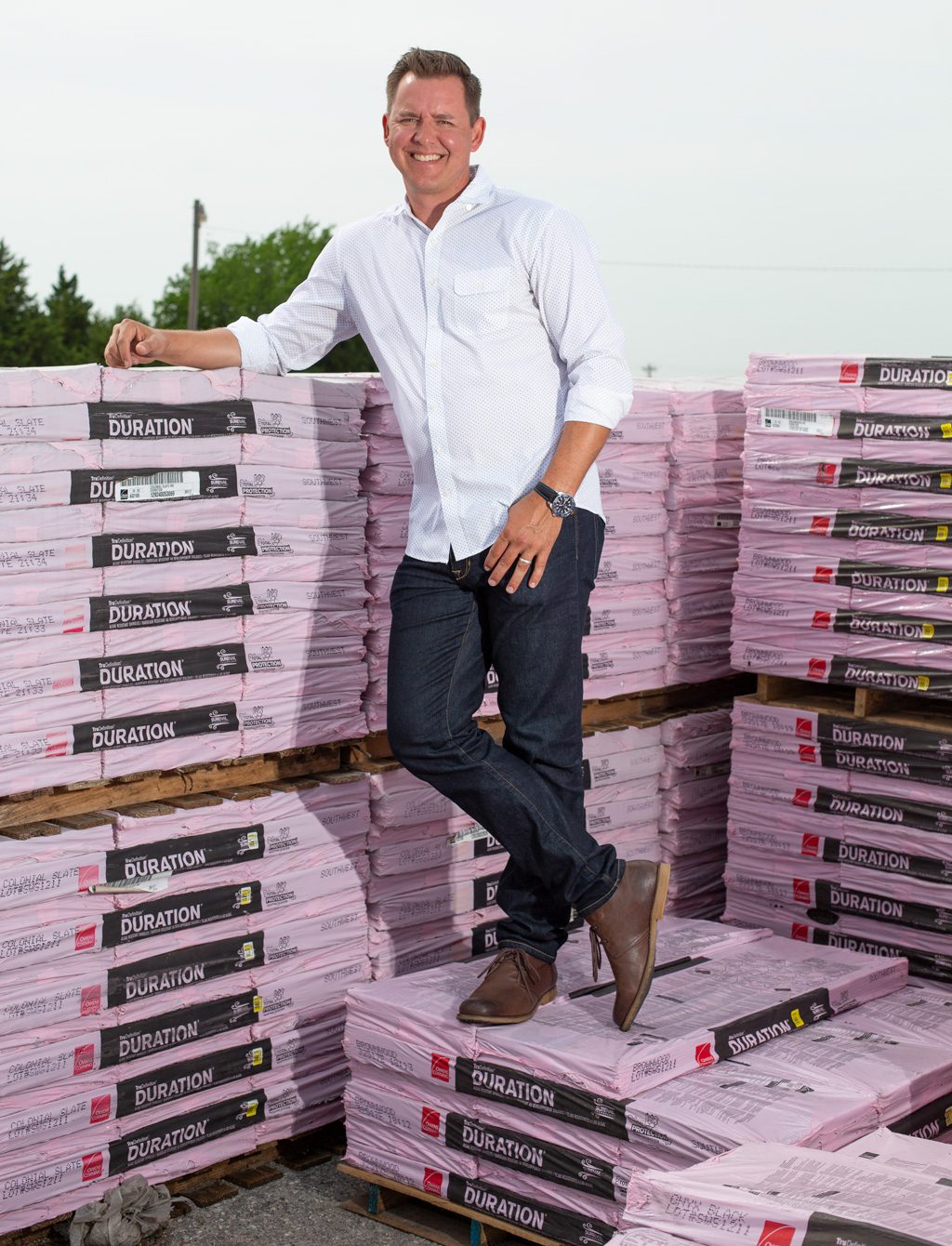 Roofer
Nothing's more dismaying than finding water on your furniture and shingles in your yard, and these roofers are among the best to handle any issue. In Tulsa, Turner Roofing has core values of experience, honesty, integrity, quality, efficiency and value. Elliott Roofing, a family-owned company committed to quality, is favored in both OKC and Tulsa for it's impeccable work. A-Best Roofing in Tulsa has years of expertise handling all kinds of roofing issues, and Blacksmith Roofing & Construction prides itself in providing the best service possible.
In OKC, Jenco Roofing & Custom Metals believes in quality above all else, and Basey's Roofing takes great pride in creating a professional, positive experience for customers.
Storm Shelter
Ooooooo-klahoma, where the winds come sweeping down the plain … and turn into tornadoes. Protect your loved ones with a shelter from one of these reader favorites. In Tulsa, F5 Storm Shelter has a reputation for professionalism and expertise, and TornadoSafe is known for the best installation process in the industry. FamilySAFE's shelters exceed every standard in the United States and comes with an experienced team of installers.
In OKC, StormSafe Shelters has more than 25 years of experience keeping Oklahoma families safe. Ground Zero Storm Shelters has some of the most innovative shelter systems on the market. Central Precast's shelters exceed the rigid standards of the Federal Emergency Management Agency.
Title/Escrow Company
These companies maintain commercial/residential closing, title and escrow services for Oklahomans. In Tulsa, readers like Guaranty Abstract Co., with its dedication to quality service. FirsTitle strives to make your closing as stress-free as possible. Titan Title maintains impeccable standards, and Tulsa Abstract has services that exceed your expectations.
In OKC, The Oklahoma City Abstract and Title Co. prides itself on responsive, accurate assistance. American Eagle Title Insurance Co. understands that customers expect the highest levels of service, professionalism, efficiency, and reliability, and First American Title keeps your transactions on track and brings you through the process smoothly.
Window Company
Purchasing high-quality windows should be a breeze … and it is with these companies. In Tulsa, Thermal Windows manufactures energy-efficient aluminum and vinyl windows, sliding glass doors and terrace doors. Pella Windows and Doors offers a wide variety of styles and shapes to complement your home. Window World, known for efficiency and reliability, is another statewide reader favorite.
In OKC, both Metro Glass and Champion Windows and Home Exteriors offer unparalleled customer service with the highest quality products available today.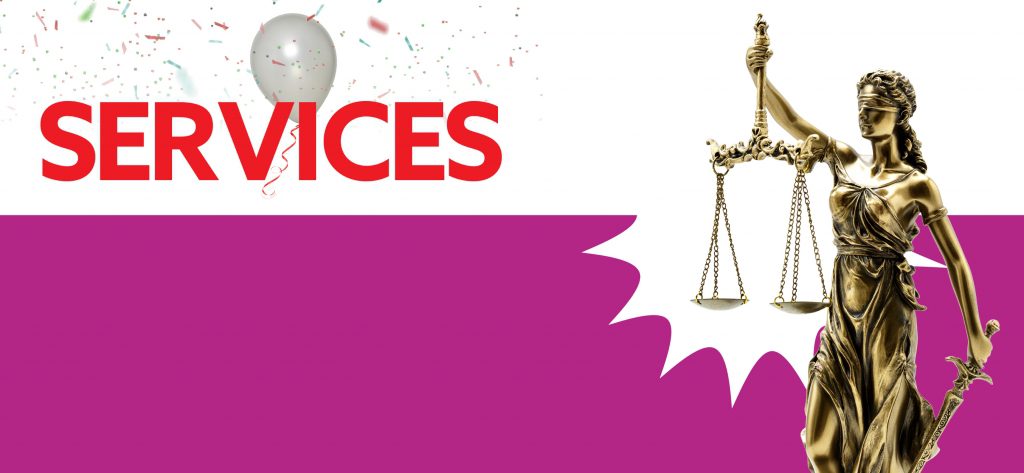 Accounting Firm
Keeping your finances in order paves your future, and accounting firms can help. Tulsa voters trust HoganTaylor LLP for tax services, wealth management and business valuation. Carl Webb CPA is a go-to for financial planning and bookkeeping, and Eide Bailly LLP can assist with consulting, audits, business outsourcing and other financial planning needs.
In OKC, Early & Means has certified financial planners who help you reach your goals. Others enjoy the services of Larry K. Anderson CPA for personalized resources in taxes, accounting and payroll. Copeland, Hild & Trotter has decades of experience providing advisory services.
Airline
Oklahomans across the state trust American Airlines to get them to and from their destinations safely. Others enjoy the impeccable customer service of Southwest Airlines, or the many destination possibilities and travel packages of Delta Air Lines. Others prefer to fly with United Airlines, due to its convenience and excellent customer service.
Assisted Living Center
A quality assisted living center cares for individual needs and provides activities to engage residents. Tulsans choose Inverness Village for its resort-style accommodations and caring staff. Oklahoma Methodist Manor revolves around nurturing the body, mind and spirit during retirement, and Montereau provides a skilled nursing staff and daily events for residents.
OKC readers like Grace Living Center for its focus on patient dignity and quality care. Others turn to Bellevue Health and Rehabilitation Center for long-term care and a location close to specialists in every area of medicine. The Fountains at Canterbury includes independent and assisted living, memory care and skilled nursing.
Attorney
When you need legal representation, Oklahoma attorneys are often at the forefronts of their fields. Tulsa readers trust Barrow and Grimm's William R. Grimm, who specializes in business litigation and services, plus estate planning and real estate issues. Tulsans also rely upon Michael Barkett of The Barkett Law Firm for medical malpractice suits, product liability and personal injury claims. Brad Beasley of Boesche McDermott LLP has you covered with business litigation and services, banking, oil and gas law and a variety of other areas. Bruce Edge of the Edge Law Firm is one of a few Oklahoma attorneys board certified in DUI defense, and James R. Gotwals of James R. Gotwals & Associates helps with civil matters like family law, probate, real estate and personal injury.
In OKC, Randall K. Calvert of Calvert Law Firm can help with mergers, acquisitions and civil litigation. Mark E. Hammons Sr. of Hammons, Gowens, Hurst and Associates advocates in sexual harassment suits, employment law and a variety of discrimination cases. Noble McIntyre at McIntyre Law has won numerous awards for his work in personal injury suits. Donelle Ratheal of Ratheal, Maggard & Fortune has more than 20 years of experience with appellate cases, grandparent custody and contested adoptions. Stanley M. Ward of Ward Glass Attorneys litigates issues pertaining to medical malpractice, wrongful death and employment law.
Auto/Tire Shop
Readers around the state trust the employees and products of Robertson Tire for full-service solutions, including oil changes, alignments and car care tips. Hibdon Tires Plus has deals on tires, plus a full automotive maintenance department. Others turn to the Discount Tire Store for deals, financing options and quality service.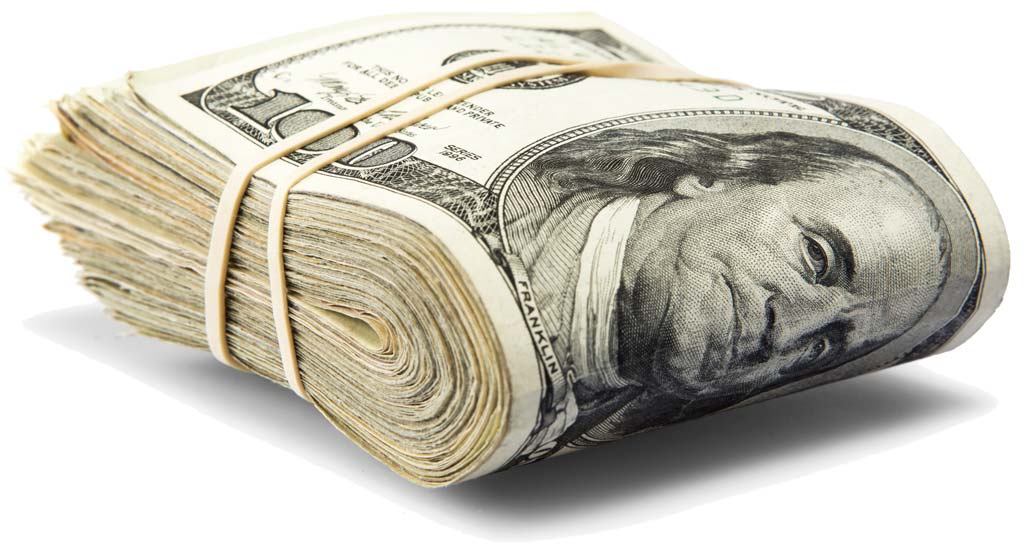 Bank
Our readers choose Bank of America with its many services, including loans, credit cards and investment opportunities. Others enjoy the personalized options and friendly service at RCB Bank. Readers also like Bank of Oklahoma for both business and personal accounts, and Commerce Bank for loans, credit cards and insurance. For home loans, investments, mortgages and more, Arvest Bank is a top reader choice. Others enjoy the locally owned Regent Bank with its strong Oklahoma roots, or Prosperity Bank for personal and business banking, investment and fraud prevention.
OKC voters turn to MidFirst Bank for quality service, online banking and deals. First Fidelity Bank is a go-to institution, whether you want to bank, borrow or invest. First National Bank of Oklahoma has locations in OKC, Ponca City and Tonkawa with personalized care and a local touch.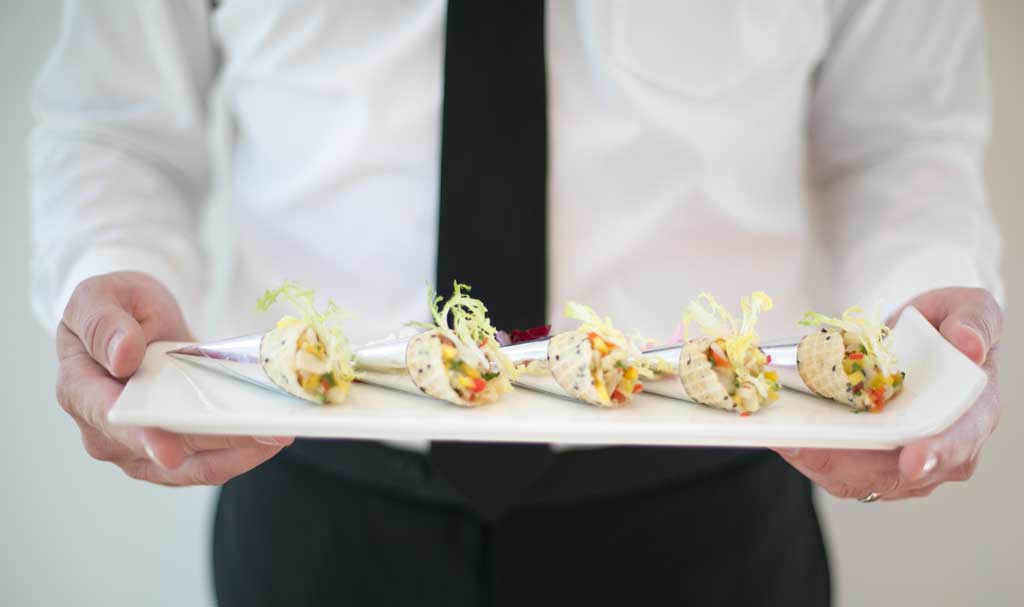 Caterer
To deliver delicious bites of food for a wedding, business meeting or party, Tulsans endorse 624 Catering for its fully equipped kitchen and staff, including the input of talented chefs from local sister restaurants, such as Tavolo, Juniper and Prhyme. Aila's Catering Events, Inc., offers the highest quality ingredients and personalized menus, plus drop-off service. Another favorite is Ludger's Catering and Events, with expansive menus for breakfast, brunch, lunch, dinner and desserts.
Aunt Pittypat's Catering in OKC believes that no culinary idea is off limits – meaning customized items for your special event. Running Wild Catering brings a full-service business to you for a rehearsal dinner, wedding or corporate function. Abbey Road Catering offers food, service, rentals, details and arrangements.
Credit Union
For those looking for low interest rates and quality service, visit Tulsa Federal Credit Union. Oklahoma Central Credit Union offers options for personal and business accounts, financial wellness aids and fraud protection. Tulsa and OKC residents alike love Tinker Federal Credit Union for help with loans, mortgages, investments and insurance. TTCU Federal Credit Union boasts dedicated employees, loan help and loads of financial resources, and Communication Federal Credit Union in both Tulsa and OKC has more than 75 years of experience with financial products and services.
WEOKIE Federal Credit Union in OKC and surrounding cities offers loans for vehicles and homes, plus quality banking services. OKCU – Oklahoma's Credit Union offers competitive lending rates, expert banking service and local employees you can trust.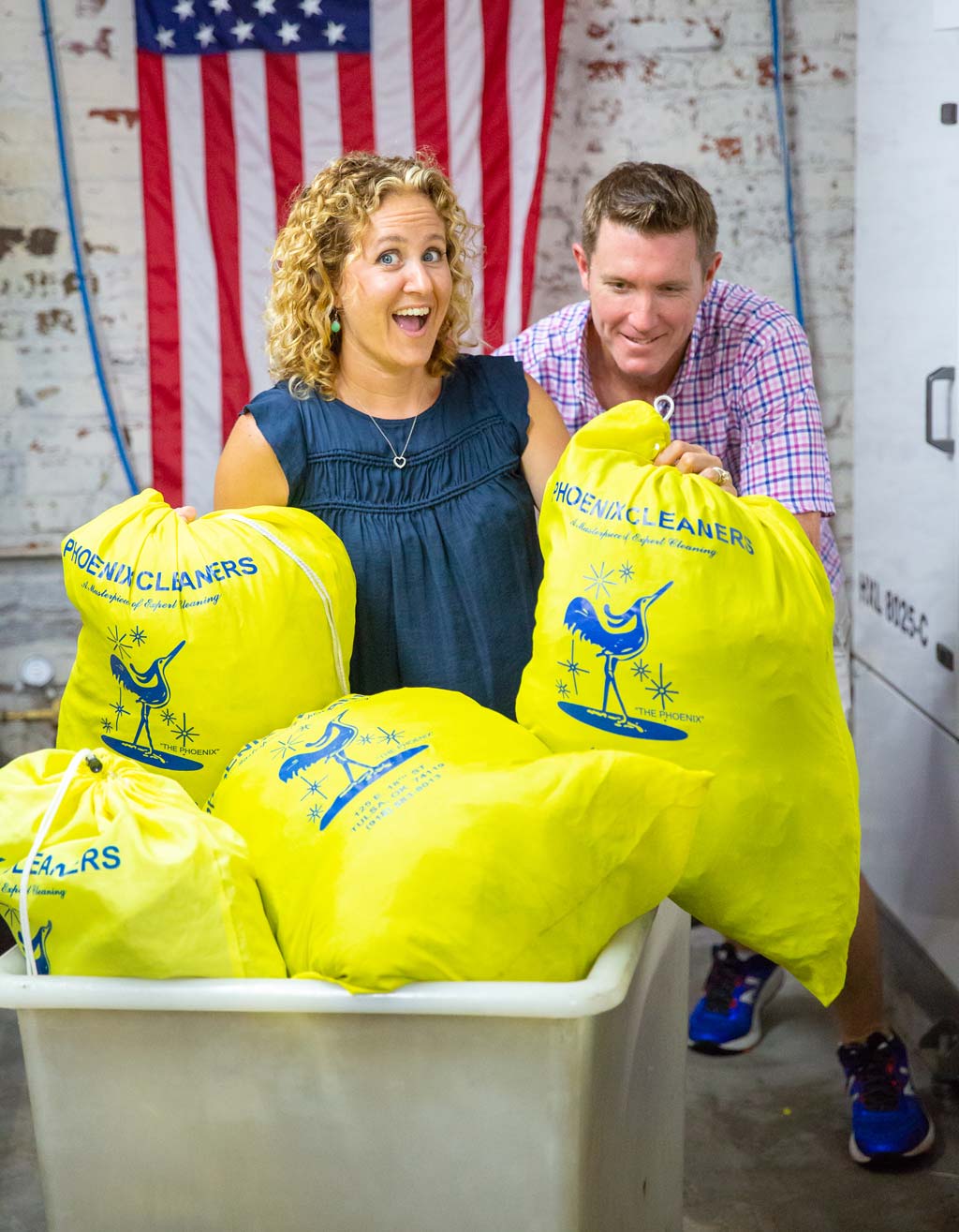 Dry Cleaners/Laundry
Don't risk a stained clothing item at sub-par dry cleaners. Tulsans enjoy Phoenix Cleaners for its more than 100 years of friendly, reliable service. Yale Cleaners offers mobile technology, same-day service and preservation. WaterStone Cleaners leaves a lasting impression with weekly specials, plus free laundry delivery and pick-up. Fox Cleaners has competitive pricing, repairs and alterations. For discount opportunities, premium shirt service and wedding dress preservation, try Spiffy's Cleaners, or swing by one of many LaMode Cleaners locations for leather and suede treatment, fur coat cleaning and storage, and expert stain removal services.
In OKC, American Cleaners has proved its tried-and-true dedication to quality since 1939. Tide Dry Cleaners prides itself on expert customer service, 24-hour assistance and eco-friendly options. Nichols Hills Cleaners can handle stain removals, wedding gowns, draperies and common clothing items.
Event or Party Planner
In Tulsa, reach out to Talmadge Powell of TPC Studios for knowledgeable assistance with your upscale galas, holiday events, private parties or corporate functions. Ashley Farthing-Porto of Farthing Events can throw a one-of-a-kind soiree, wedding or gala, complete with budget help, photography, staffing and transportation. Lynn Wheatley of Lasting Impressions can provide beginning-to-end assistance with weddings and events and offers a Wedding Wish Kit to help with all aspects of your planning.
In OKC, Judy Lehmbeck of Judy Lehmbeck Bridal and Party boasts more than 25 years of experience in planning weddings. For full-service event planning, complete with styling and florals, try Emerson Events. Ever Something can provide wedding coordination, styling and flowers, and factor 110 | 110 events offers rentals, client-focused service and branding services.
Florist
Whether they're for a joyous or somber occasion, flowers add ambiance to and enhance the elegance of any atmosphere. Tulsans turn to Toni's Flowers and Gifts for an array of beautiful blooms. Mary Murray's Flowers offers local deliveries, plus stunning gift baskets and tidy blooms. Mrs. DeHaven's Flower Shop has had excellent customer service and quality products since 1905. Stems provides specials to brighten a special someone's day, plus goodie baskets and beautiful blooms. For a family-owned-and-operated experience, complete with deliveries for every event, try Ted & Debbie's Flower Garden. For friendly and prompt service, plus large inventories, visit Burnett's Flowers & Designs.
OKC residents trust Tony Foss Flowers for unique, out-of-the-box designs, in-season blooms and friendly service. Inspire Events & Design can offer beautiful designs along with top-notch event planning, and Ruby's Garden Center is a go-to for long-lasting, gorgeous blooms at competitive prices.
Funeral Service
During the difficult moments of planning a funeral, Tulsans turn to Moore Funeral Home for expert advice and a caring staff. Ninde Funeral and Cremation is also praised for its almost 80 years in the business with services including burial, cremation and eulogies. Floral Haven offers excellent facilities, professional service, budgeting help and personalized service. Since 1909, Stanleys Funeral and Cremation Services has been a Tulsa staple, providing burials, cremations and receptions.
In OKC, Baggerly Funeral Home allows families to plan ahead, or the team can assist with immediate funeral needs. Hahn-Cook/Street & Draper Funeral Directors, open since 1916, provides catered receptions and customized memorials. Mercer-Adams Funeral Service in Bethany offers caring professionals to help with your service, as well as online options.
Hair Salon
Make sure your hair is in the right hands with stylists who listen to your ideas. A trusted option for Tulsa readers, Jara Herron Medical Spa and Salon offers hair cuts, colors, styles, extensions and other spa treatments. iidentity Salon provides competitive pricing for cuts, colors, blowouts and foils. Ihloff Salon and Day Spa, with three Tulsa locations, offers excellent hair care in a friendly environment. For an exclusive salon with professional stylists, visit Cypress Avenue Salon, or try Coco & Rose Salon for friendly faces, plus excellent cuts and colors.
In Bethany, AnnElyse Salon and Spa is just the ticket for haircare, plus special event styling. In OKC, Velvet Monkey Salon offers talented stylists, professional hair products and superb cuts. Eden Salon and Spa employs top stylists and has spa treatments, hair removal and special offers.
Home/Auto Insurance
Protect your most important assets – your home and vehicles – with the experts at Farmers Insurance Group. State Farm Insurance has a plan to fit every individual, phase of life and budget. Allstate offers safe driving discounts and always goes the extra mile for its customers.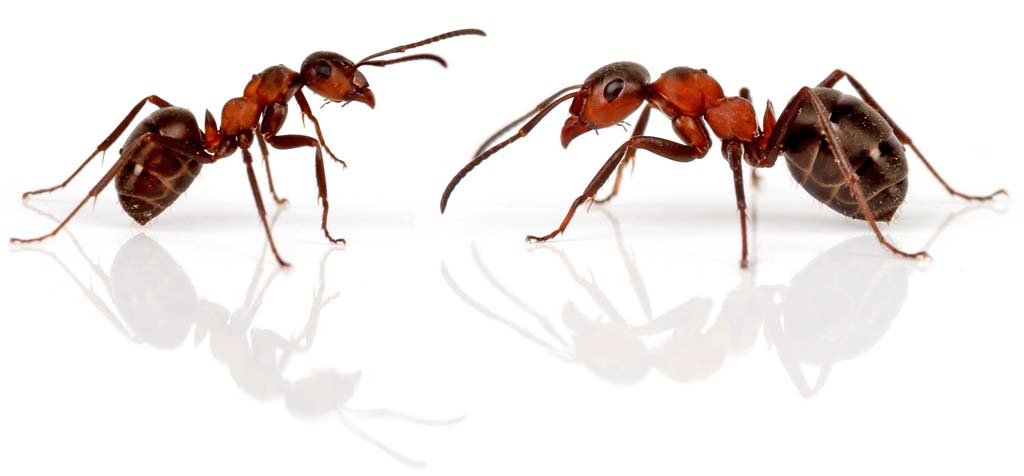 Home Pest Control
Make sure critters and insects stay out of your home. In Tulsa, call Emco Termite & Pest Control for bed bugs, pests, varmints and lawn services. Montgomery Exterminating can eliminate ants, cockroaches, moles and gophers. Tulsans also turn to Arrow Exterminators for home inspections, exterminations and recurring pest control.
OKC readers like Moxie Pest Control for its safe, speedy and effective pest removal. Scott's Termite and Pest Control gets your home back in tip-top shape with services in OKC, Yukon, Moore, Mustang and surrounding cities. Terminix, another reader's choice in OKC, provides powerful pest and termite control for homeowners.
Investment Firm
To reach your financial goals, try the experienced team at Merrill Lynch. Morgan Stanley is a go-to provider of wealth management services, investment banking, trading and management. Around the state, Oklahomans trust Charles Schwab with their assets, in particular with advice on retirement savings. Ameriprise Financial offers advice and help with IRAs and retirement plans. Edward Jones helps customers save for college and retirement, plus wealth management and business expenses.
Law Firm
When you're in a legal bind or just need expert advice, law firms in Oklahoma are the place to turn. In Tulsa, Barrow & Grimm handles commercial law, civil litigation and estate planning, and has an arsenal of talented employees to help. Latham | Wagner | Steele | Lehman offers attentive, personalized service in an array of areas, including appellate cases, intellectual property and workers' compensation. Jones, Gotcher and Bogan has been around for more than 50 years and practices with integrity in family law, bankruptcy and estate law. The Swift Law Firm has you covered in cases that involve personal injury or class action law suits. GableGotwals, with offices in Tulsa, OKC and San Antonio, handles an array of cases, from wind energy and real estate to antitrust law. Conner and Winters, another Tulsa law firm, handles cases in aviation, banking and finance, health care or insurance, and McAfee and Taft has a handle on numerous industries, including oil and gas, health care, sports and aerospace.
Crowe & Dunlevy has taken on cases for both individuals and Fortune 500 companies for more than a century in both Tulsa and OKC. Doerner, Saunders, Daniel and Anderson began in 1896 and has established strong partnerships with clients. Echols & Associates handles cases from divorce and child support to adoptions, and keeps your best interests at heart along the way. Hall Estill helps clients to achieve their goals in litigation and transactions. OKC residents turn to Foliart, Huff, Ottaway & Bottom Law Firm for trial and appellate work, or help with business transactions in health care, pharmaceuticals, oil and insurance. Tawwater Law Firm PLLC is dedicated to your success in cases like medical malpractice, personal injury and insurance disputes.
Life Insurance
Oklahomans keep the best interests of their families at heart by choosing MetLife for dependable life insurance. Others value the affordability and quality custom service of Mass Mutual. Prudential offers a variety of life insurance options, ensuring you find the right fit for you. American Fidelity Assurance Co. provides options for both individuals and employers, plus around-the-clock customer support. Another great option is New York Life for plans tailored to your specific needs.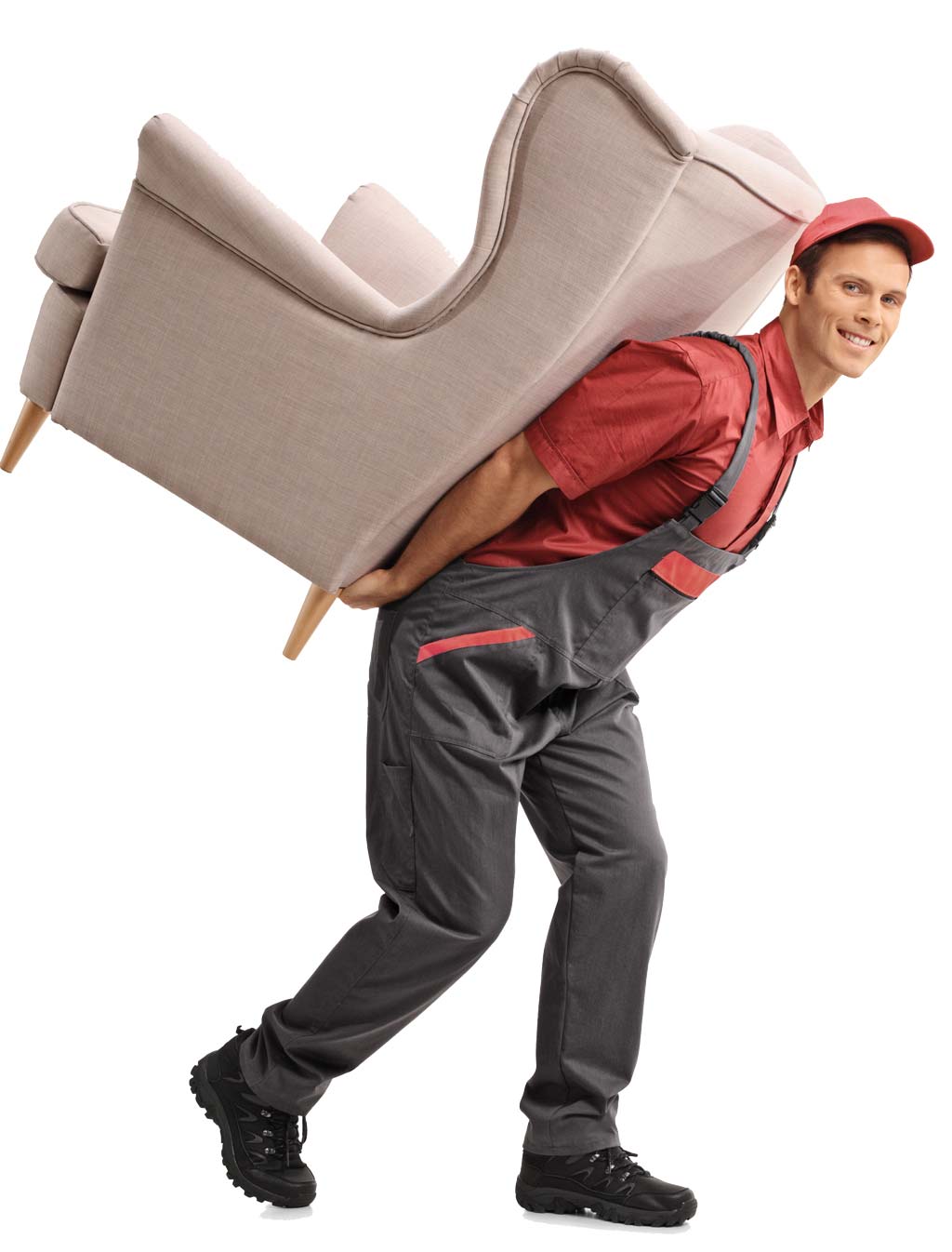 Moving Service
Moving down the street or across the country is a breeze with Two Men and a Truck, preferred by both Tulsa and OKC readers. Tulsans also enjoy the quality customer service and low rates at Murphy Jones Moving, and the dependability and affordability of Armstrong Relocation.
OKC residents turn to 2 Fellas and a Big Vehicle Moving Company for free quotes, easy scheduling and fast moving services. Another superb option, All My Sons Moving, offers same-day and next-day moving without last-minute price gouging.
Pet Boarding Services
Keeping your animal safe, happy and entertained during trips away is important. In Tulsa and Bixby, River Trail Animal Hospital and Pet Lodge does just that. Pooches offers daycare and overnight stays, with attentive staff and comfortable lodging. Oak Grove Veterinary Hospital treats your animal with the utmost respect and care, and the Small Animal Hospital of Owasso believes every pet is family.
In OKC, let your pet enjoy playtime in a large grass yard at Lucky Dog Lodge or head to Portland Veterinary Hospital for quality care and associates who care about the well-being of your animal. Camp Bow Wow has individual, cozy cabins, plus special treats and quality care.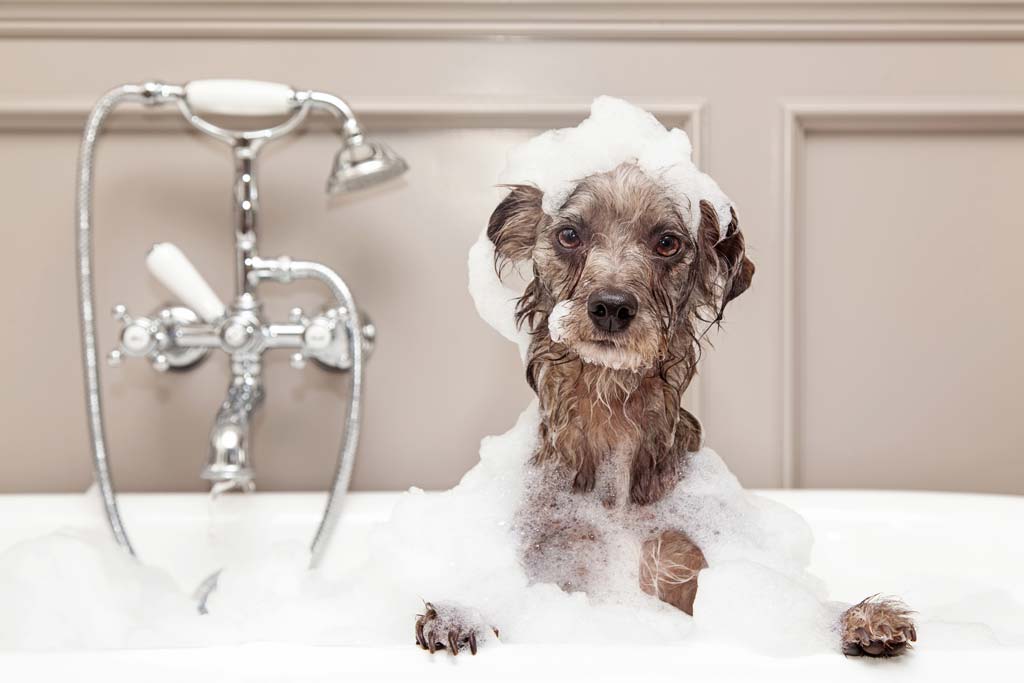 Pet Grooming Service
Make sure your animal is looking sharp with the grooming services at PetSmart, favored by readers in both Tulsa and OKC. Tulsans send their pooches and felines to Glamour Paws for deals and a caring staff. OKC and Tulsa residents also turn to Petco for decades of service and excellent groomers. Pet Pro can handle any dog, big or small, with quality care, and OKC pet owners love the attentive staff and variety of grooming options at Lucky Dog Lodge.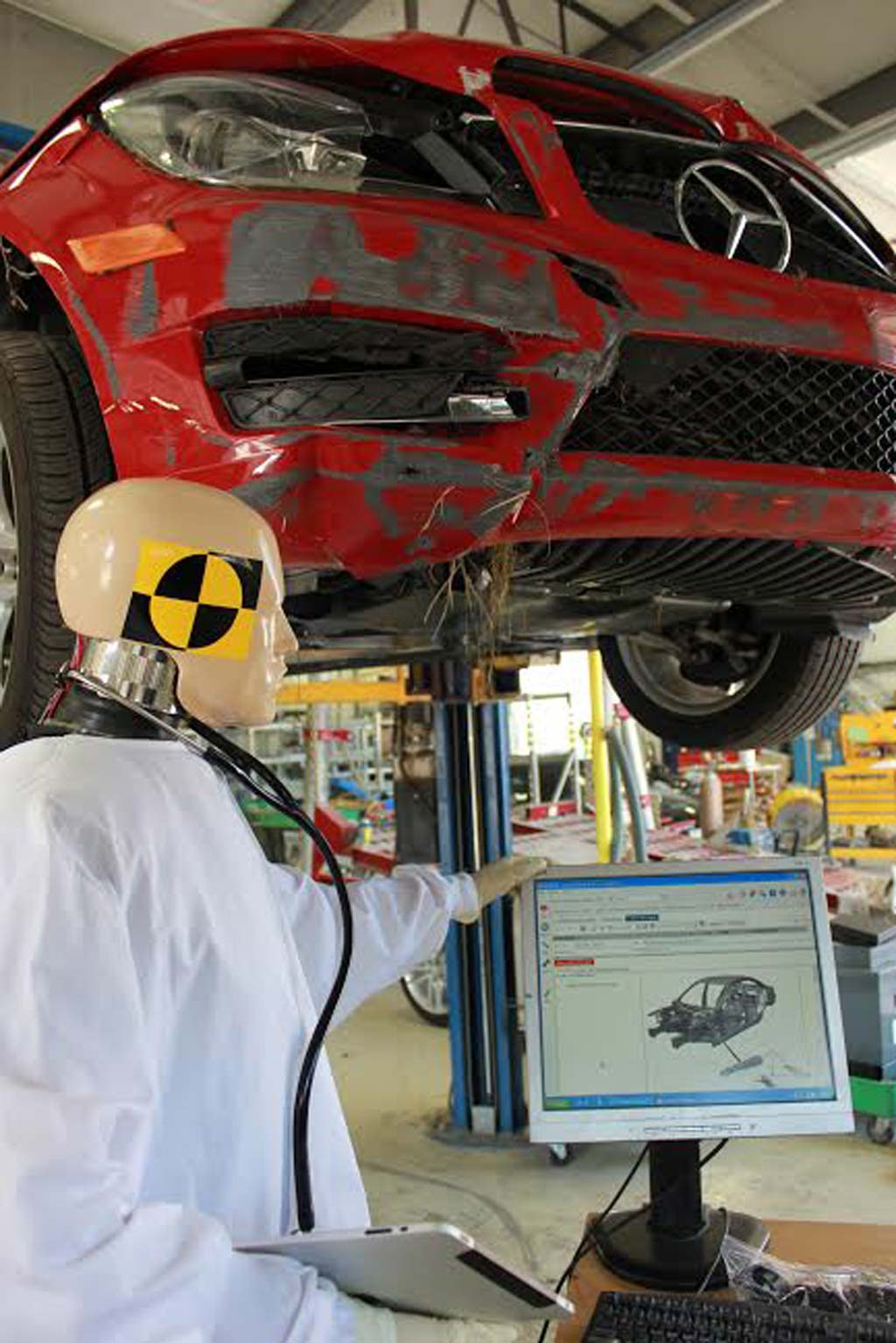 Place to Call When You Smash Your Car
If you've been in an accident and need your car back in a flash, Tulsa's Hourglass Collision Repair delivers on time and at the right price. Another great bet is Bill Knight Collision Center for constant communication, fast service and quality care. Tulsans rely on Barron & Hart for everything from minor fender-benders to serious collision work, and Karoll Martin Paint and Body takes pride in handling every element of a repair, from alignment and interior repair to glass replacement.
In OKC, visit Bob Moore Collision Center for quality work on cars and trucks of every make and model. Maaco Collision Repair and Auto Painting offers free estimates, windshield repair and paint services. OKC residents also enjoy Collision Works for superb customer service, concierge service and on-time repairs.
Place to Detail Your Car
If you need your car or truck to look spiffy in a jiffy, try Auto Oasis for quality washes, filter changes, lube changes and other detailing services. Tulsans also enjoy Ecogreen Mobile Detailing for biodegradable, organic and waterless washing, plus other exterior and interior services like carpet freshening, wheel cleanings and waxes. Mr. Klean Car Wash has offered a locally owned option for fast, convenient services since 1976.
In OKC, Red Carpet Car Wash has lightning-fast service, with several different packages to get you exactly the service you want. Swash Car Wash offers free Wi-Fi while your car is washed and detailed, and Classen Clean and Green Car Wash serves every customer with a smile.
Realtor
Finding a Realtor you can trust is an important component of buying or selling a home. Tulsans rely on Peter Walter at Walter and Associates because of his wide knowledge of the city. Laura Hawkins at McGraw Realtors has an expansive background in marketing. Blake Loveless, also of Walter and Associates, has been in the real estate game for more than 20 years and gets your home sold in no time.
Tom Hall of Keller Williams Realty is a top pick for OKC readers due to his experience and enthusiasm. Paula Peeler of Kalidy listens to every client and finds the perfect dwelling for each. Other top choices are Keller Williams Realty's Tiffany Little and Ann Ballew, who have decades of experience and exceed their clients' expectations.
Rental Car Firm
When you need a car fast, turn to Enterprise Rent-A-Car for zero-hassle renting. Thrifty Car Rental is all about saving you big bucks without skimping on the quality of your vehicle. Another solid choice, The Hertz Corporation, ensures your vehicle is ready for travel and gets you to your destination safe and sound.
Retirement Community
If you want to settle down, consider Inverness Village, preferred by Tulsans for its focus on keeping seniors active, engaged and fulfilled. Others enjoy Senior Star for exceptional care, skilled staff and a variety of living options for every stage of life. Montereau offers multiple dining venues, libraries, a fine arts studio and other enriching activities. Town Village Tulsa prides itself on giving residents an independent lifestyle, free from strict schedules, allowing them to live how they choose. Zarrow Pointe keeps the dignity of its residents as a top priority.
In OKC, Epworth Villa is a great choice with its wellness activities, including aquatic exercise, line dancing and tai chi. Other voters enjoy The Fountains at Canterbury for 24-hour staffing, scheduled transportation, billiards, a heated pool and other amenities. The Mansion at Waterford Assisted Living makes sure each resident – and his or her family – feels at peace with the decision to move in, and Spanish Cove Retirement Village in Yukon offers a serene atmosphere with plenty of daily activities.
Staffing Agency
Whether you seek a new job or want to hire a new worker, individuals and businesses in Tulsa and OKC turn to Express Employment Professionals for its decades of experience in finding the right people for the right jobs. Tulsans also trust Key Personnel for finding and employing people in administrative, legal, technical, medical, financial and industrial jobs. Voters around the state also choose Robert Half for its personalized approach and insight. Another solid choice in Tulsa is ProRecruiters, which hires people for full and part-time jobs in a variety of industries. JoCo presents businesses with the best hires or finds you the perfect job.
In OKC, Wegener Human Resource Group takes the cake with its top-notch professionals, friendly service and insight.
Veterinarian/Animal Hospital
When your family pet is in need of care, rely on a vet you can trust. In Tulsa, Care Animal Hospital goes above and beyond for both the animals and their owners. Woodland West Animal Hospital received votes for its compassionate staff and numerous services like vaccinations, ultrasounds, microchipping and dental procedures. VCA Woodland Central Animal Hospital offers primary and preventative care, grooming, counseling and boarding, and Southern Hills Veterinary Hospital has provided top care for pets since 1956.
Those in OKC voted in Neel Veterinary Hospital for its unique oxygen therapy chamber, plus emergency services, medicine specialists and routine medical care. Others rely on Portland Veterinary Hospital and Nichols Hills Veterinary Clinic for friendly staff and services like nutritional counseling, surgery, boarding and grooming.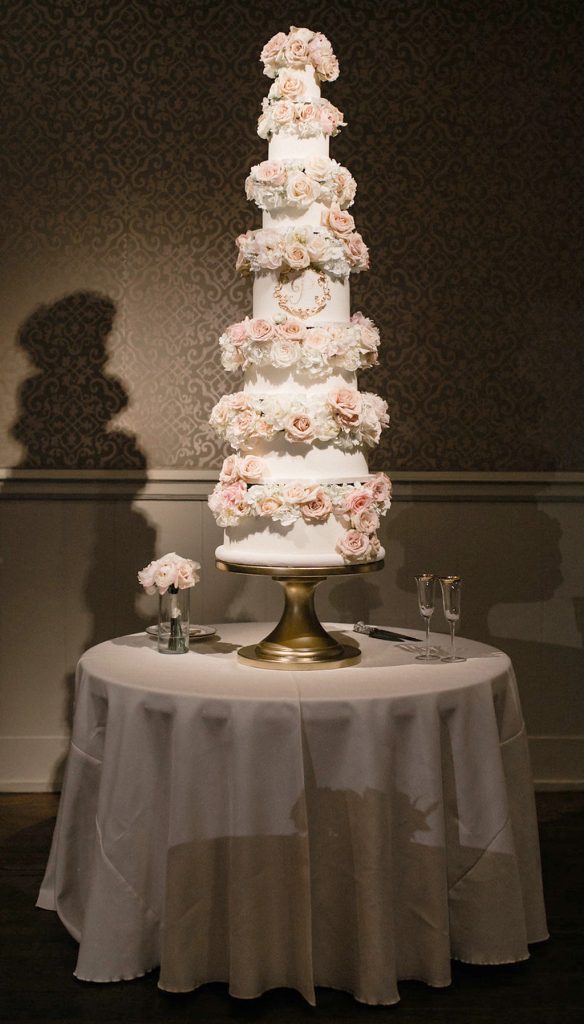 Wedding Cakes
The cherry on top of a perfect wedding is the beautiful cake, and Tulsans have trusted Merritt's Bakery for its desserts for nearly 40 years. Others enjoy Icing on the Top for whimsical, delicious creations or Ludger's Bavarian Cakery for quality bites and friendly service every time.
OKC residents trust Amy Cakes for one-of-a-kind creations that make lasting impressions. Andrea Howard Cakes has been in the dessert business for years and continues to make clients happy. Uptown Grocery Co. in Edmond is known for decadent desserts.
Wedding Photographer
Capture your special day with the best photographers in the state. Tulsans love Chris Humphrey Photographer for his professional attitude and ability to put any couple at ease in the front of the lens. Ervin Photography can handle every step of your wedding journey, from engagement pictures to the lively reception, and Ace Cuervo provides beautiful photographs that capture the essence of your special celebration.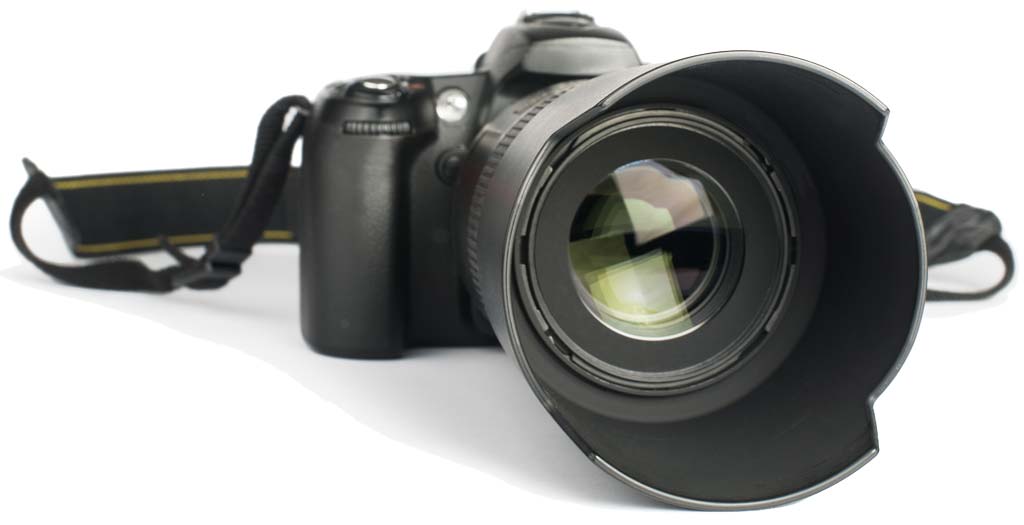 OKC residents voted in Ely Fair Photography for its focus on quality images, flexibility and professionalism. Others choose the talents of Sarah Libby Photography for colorful, beautiful photographs and years of experience. Another favorite is Visuality Photography, which offers affordable packages, friendly photographers and quality images.
Wireless Service
To avoid dropped calls or texts, Oklahomans choose AT&T for dependable mobile service, no matter where life takes you. Others enjoy the deals and bundles at Verizon, or the attentive care and around-the-clock quality of T-Mobile.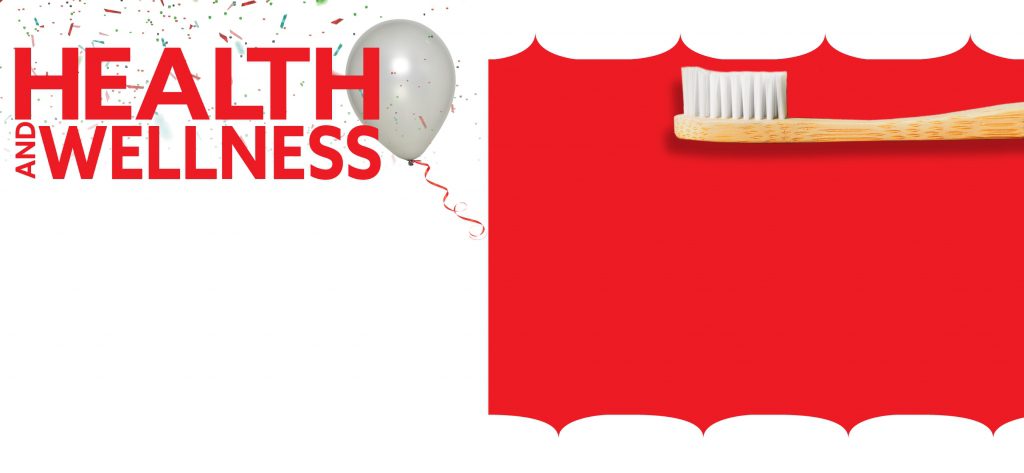 Aesthetician
In Tulsa, clients voted in Gabriel Horn of Uplifting Skincare, a medical micropigmentologist and aesthetician who has served the community since 1990 with the help of his new medical director, Dr. Brian Kent. Clients visit Laura Downey at the Skin Care Institute for expert peels, facials and other services. Lee Behling, owner of Bella Vita Spa and Salon, also received praise for her personal touch and variety of services.
OKC residents voted for the talents of Vanessa Smith at Premier Plastic Surgery and Aesthetics, due to her mastery of customer care and myriad aesthetic techniques. Caitlin Kellam, also of Premier Plastic Surgery and Aesthetics, garnered votes for her expertise and welcoming atmosphere. Others enjoy Whitney Nicole at Whitney Nicole Skincare for waxes, exfoliation and facials.
Cancer Center
For help with a cancer diagnosis, turn to doctors at the top of the field. Tulsans voted in Cancer Treatment Centers of America for its precision-medicine approach and for doctors who treat each patient as an individual. Tulsa voters also turn to Oklahoma Cancer Specialists and Research Institute for comprehensive care combined with compassion and high standards.
Patients and their families in OKC visit Stephenson Cancer Center, an academic, comprehensive cancer facility, for disease-site specific multidisciplinary medical teams. The doctors and staff at INTEGRIS Cancer Institute offer state-of-the-art, comprehensive therapy and numerous treatments and specialists. ProCure Proton Therapy Center is changing the game with advances in proton therapy, all with an expert staff ready to help.
Chiropractor
Whether you have serious back issues, an alignment problem or just an ache, Oklahoma chiropractors have you covered. In Tulsa, Dr. Jack Sibley of Sibley Chiropractic Clinic has received high praise for his many services. Other great bets in Tulsa are Dr. Chuck Zoellner at Zoellner Chiropractic, who specializes in providing safe, high-quality care,  and Dr. Amanda M. Kilian at Active Approach Chiropractic. In Broken Arrow, head to Chicoine Chiropractic for advanced care, plus corrective exercises, lifestyle advice and massage therapy.
In OKC, Ford Chiropractic prides itself on effective communication with patients and cutting-edge services. Others enjoy the mastery of Dr. Wes Hill at Hill Chiropractic Clinic and Dr. Harmony White at Harmony Chiropractic.
Cosmetic/Plastic Surgeon
Cosmetic and plastic surgeons help you achieve your appearance goals. In Tulsa, visit Dr. Angelo Cuzalina at Tulsa Surgical Arts for both surgical and non-surgical procedures. Dr. E. Bradley Garber at E. Bradley Garber Plastic and Reconstructive Surgery can handle everything from liposuction to face-lifts, and Dr. Stephen M. Paulsen at Plastic Surgery Associates of Tulsa excels at mommy makeovers, breast augmentation and liquid face-lifts.
In OKC, Dr. Juan Brou at Premier Plastic Surgery and Aesthetics offers facial rejuvenation, body contouring and other surgical and non-surgical procedures. Our readers also trust Dr. Tim R. Love of Dr. Tim R. Love Plastic Surgery for procedures at every stage of life. Another solid choice in OKC is Dr. Mike E. Gonce of Gonce Cosmetic Surgery, who offers abdominoplasty, contouring and other procedures. Dr. Derek Shadid of Shadid Plastic Surgery is focused on patient satisfaction.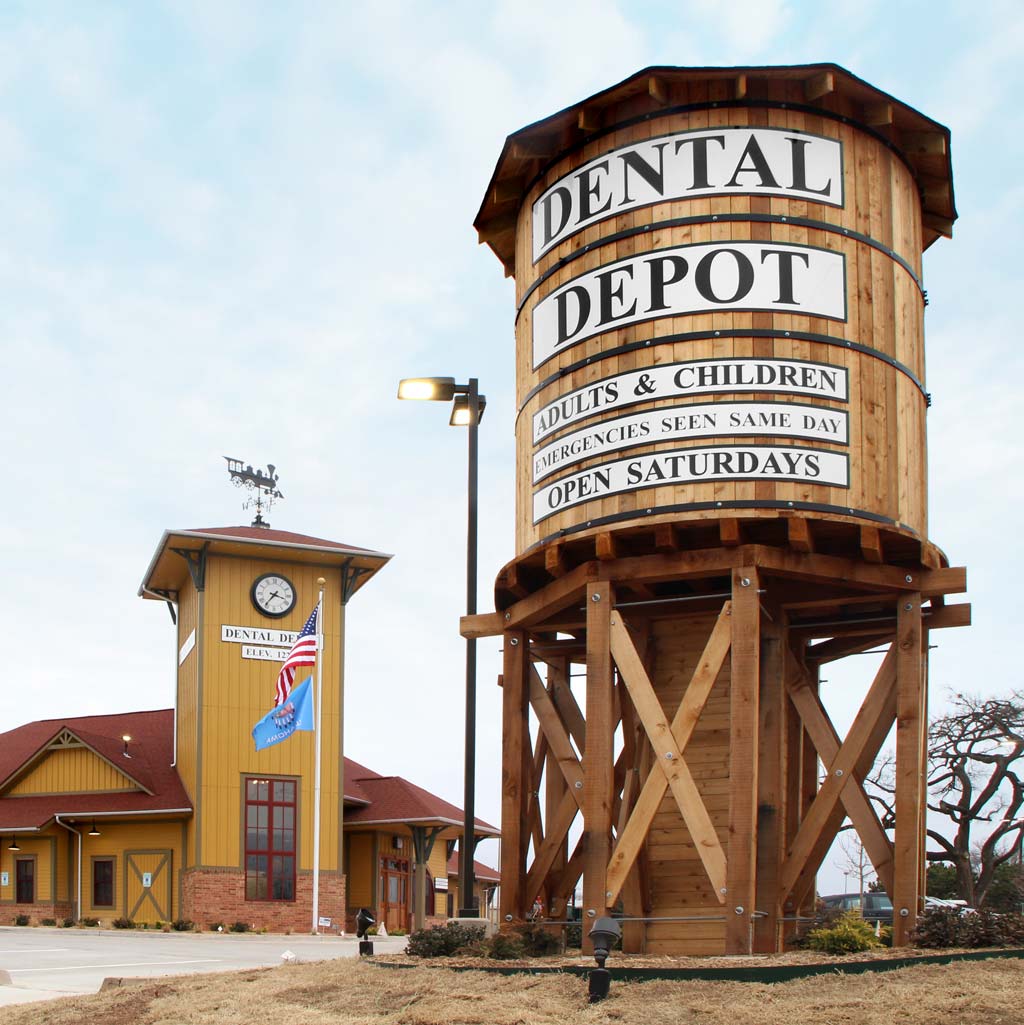 Dentist
Don't trust your chompers to just anybody – rely on the best dentists the state has to offer. Tulsans have much to say about Dr. Mike Hinkle at Utica Dental, who has numerous awards under his belt. Others voted for the father-son team of Dr. Matthew Kincaid and Dr. Mike Kincaid at Kincaid Family Dental and Dr. Dean Todd, who can handle any dental issue with ease. Dr. Michael Engelbrecht and Dr. Mark Davis of Perfect Smile are also among voters' favorites.
OKC voters turn to the talented team at Dental Depot for quick and competent dental procedures. Others voted in Dr. Ben Pinkston at Pinkston Dental Care and Dr. Clint Pitt at Pitt Family Dentistry.
Dermatologist
To keep your skin glowing and healthy, dermatologists offer numerous techniques. Dr. Jeff Alexander at the Skin Care Institute has more than 30 years of experience in the business. The skilled, board-certified team at Tulsa Dermatology Clinic assists you with both medical and cosmetic issues. Dr. Lynn Anderson at Midtown Dermatology, Dr. David Minor at Skin Renewal and the Center for Dermatology are all also among the best in Tulsa.
OKC voters trust Dr. M. Zann McMahan, who offers the most advanced technology for issues like acne, rashes, moles and cancers. Dr. Julie Lowe at Lowe Dermatology helps you achieve the appearance you desire. Dr. Michael D. John at Edmond Dermatology Clinic provides services for issues like eczema, dermatitis and psoriasis.
Family Physician
You trust your family physician with the health and well-being of both you and your family members. Tulsans turn to Dr. Joe Reese at the Warren Clinic for his decades of experience in internal medicine. Tulsans also rely upon the expert care and compassionate bedside manner of Dr. Brent W. Laughlin. Others trust Dr. Gerard McNulty, an internist at Warren Clinic and Saint Francis Hospital, for quality care.
For those in OKC, turn to Dr. Robert Stepp for individualized, attentive medical treatment. Dr. Michael Patrick Olay offers e-visits and online scheduling, plus compassionate treatment. Dr. Joseph Broome builds lasting relationships with his patients due to his years of expertise.
Health Club/Gym
Get – or stay – in shape at one of many health clubs around the state. Tulsans visit the Health Zone at Saint Francis for fitness and aquatic classes, group exercise, plus health and wellness programs. The St. John Siegfried Health Club offers personal training, therapeutic services, massage therapy and other workout opportunities. For great membership deals, plus state-of-the-art equipment, visit Life Time Fitness. Sky Fitness & Wellbeing offers classes for kids and adults alike, plus private and group training, and Orangetheory Fitness utilizes unique interval training to help you reach your fitness goals.
OKC residents visit 10GYM for a convenient, accessible and affordable option. Others enjoy Planet Fitness for its friendly staff and zero-judgment atmosphere. Gold's Gym offers coaching, expertise, excellent equipment and exciting classes.
Health Insurance
Make sure you get the most out of your health insurance. Voters across the state choose UnitedHealthcare for flexible, budget-friendly insurance that offers plans to individuals, small businesses and families. Oklahomans also enjoy BlueCross BlueShield of Oklahoma for affordable health insurance. CommunityCare offers plans for every walk of life, plus a wide network of physicians, and GlobalHealth offers a local insurance option that cares for every client.
Hearing Aid Provider
Getting your hearing in tip-top shape means you can enjoy life to the fullest. Tulsans visit Clear-Tone, not only for its discreet hearing aids, but also for special financing. Others head to Miracle-Ear for high-quality hearing aids with clear sound. Armstrong Hearing Aid Center provides a variety of hearing aid technology. Gilbert's Audiology & Hearing Aid Center offers both in-the-ear and behind-the-ear hearing aids. Audiology of Tulsa offers hearing assessments, rehabilitation and counseling.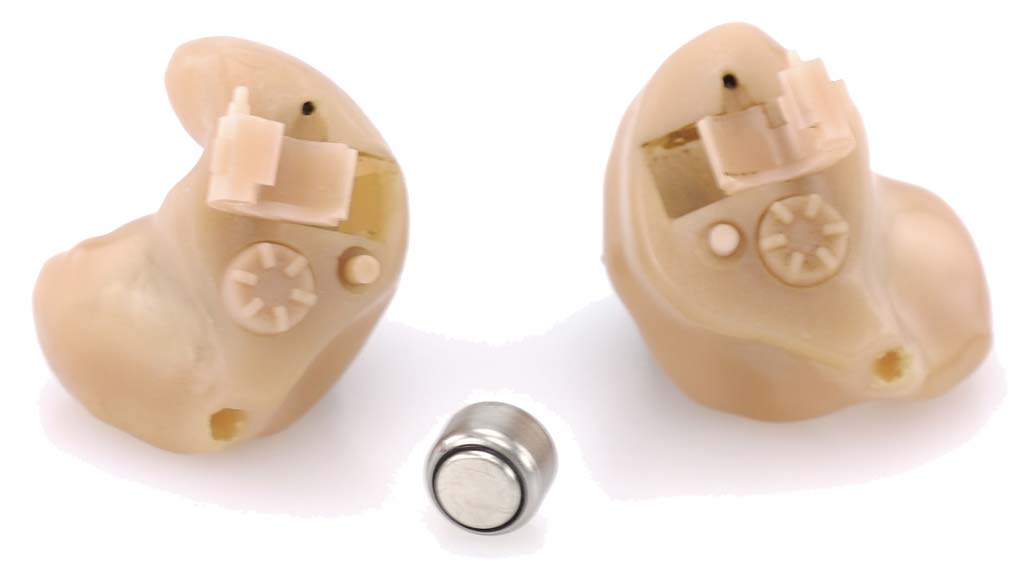 For help in OKC, visit Hear Again Hearing Aid Lab for an all-in-one center with quality customer service and products. Others visit Audio Recovery for several different hearing aid brands and technologies. Hearts for Hearing implements real-ear measurements to ensure you get the perfect-fitting hearing aid.
Home Health Service
When you're in need of home care in Tulsa, turn to Oxford HealthCare for compassionate help with many resources to get the specific assistance you require. Interim HealthCare in both Tulsa and Oklahoma City offers a variety of at-home help, including IV therapy, skilled nursing, wound care and physical therapy. Visiting Angels, voted up in Tulsa and OKC alike, provides social, personal and companion care, dementia and Alzheimer's assistance and even help with shopping and bathing.
Choice Healthcare in OKC focuses on the importance of every cycle of life, and provides compassionate, cost-effective home health care.
Hospice
Choosing a hospice for a loved one can be a difficult decision, but Tulsans put their trust in Grace Hospice for compassion, help with living wills and counseling for caregivers. Saint Francis Hospice helps to alleviate suffering for loved ones, and provides physical and emotional support to those receiving and giving care. Clarehouse and Hospice of Green Country put an emphasis on maintaining quality of life.
INTEGRIS Hospice House in OKC offers a home-like setting with medical, emotional and spiritual support for patients and their families. Crossroads Hospice & Palliative Care and Mercy Home Health and Hospice are two more favorites.
Hospital
Whether it's for a routine procedure or a life-threatening illness, the hospital you choose should provide you with the best possible care. Tulsans rely upon the expert staff and the complete continuum of care at Saint Francis Health System, from premature newborns to those in the final stages of life. Another option in Tulsa is St. John Health System, with quick and easy scheduling, expert physicians and an expansive variety of services and care. Hillcrest HealthCare System boasts several locations, clear and effective patient communication and compassionate care. Oklahoma State University Medical Center, in downtown Tulsa, is one of the nation's largest osteopathic teaching facilities with caring, qualified physicians.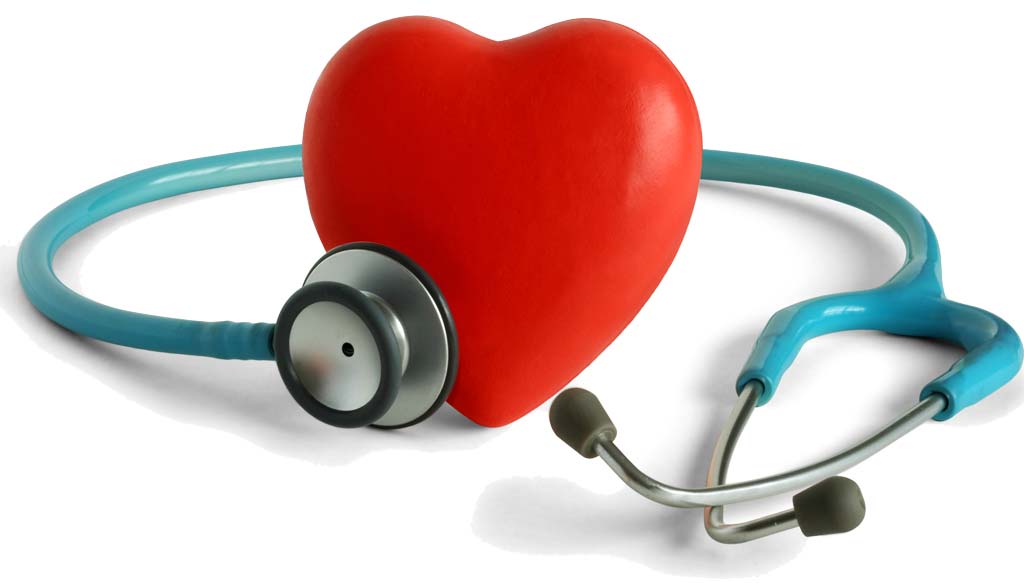 OKC patients turn to INTEGRIS Health for complete care, whether it's mental health and psychiatry, lung care, urology or sleep medicine. OU Medical Center offers comprehensive treatments with expert physicians in neuroscience, cardiovascular health, trauma and everything in between. Mercy Hospital provides excellence in treatment areas like cancer and stroke, plus breast imaging, neonatal intensive care, robotic surgery and research.
Medical Spa
Escape the hustle and bustle of everyday life with a qualified medical spa. In Tulsa, Skin Care Institute Medical and Wellness Spa provides clients with laser hair removal, Botox, skin rejuvenation and body contouring. For healthy, glowing skin visit Utica Square Skin Care. In Broken Arrow, BA Med Spa and Weight Loss Center and its wide array of services, and in Tulsa, Emerge Medical Day Spa and Prime Medical Spa are also among reader favorites.
In OKC, Premier Plastic Surgery and Aesthetics provides many non-surgical medical spa options, including dermal filler, eyelash enhancers, skin tightening and body contouring. Visit Dr. Tim R. Love Plastic Surgery and Bliss Medical Spa for even more advanced aesthetic procedures.
Nursing Home
When you must find the perfect placement for your ailing loved ones, consider these readers' choices. In Tulsa, Saint Simeon's provides expert care and a staff tending to each patient with compassion. University Village and Inverness Village offer a variety of services, from assisted living to quality skilled nursing care.
In OKC, Bellevue Health and Rehabilitation Center can handle everything from cancer to diabetes with highly trained caregivers. Grace Living Center and Bradford Village were also among reader favorites.
OB/GYN
Women's health is of the utmost importance, from preventative care to pregnancy. Patients trust Dr. Cole Nilson at Tulsa Women's Health Care for care customized to each patient's journey. Dr. Mary C. Kirk at Mary C. Kirk Obstetrics & Gynecology and Dr. Patricia A. Daily of Warren Clinic Obstetrics & Gynecology say your health is their top priority.
In OKC, residents rely on INTEGRIS physician Dr. Sheila Newcomb and her emphasis on robotic surgery and compassionate bedside manner. Dr. Teresa Folger at Lakeside Women's Hospital in the INTEGRIS Network and Dr. Julie Hansen of INTEGRIS Health Edmond are also top reader favorites for expert, quality care.
Ophthalmologist
Eye surgery can be daunting, but Oklahoma ophthalmologists have the skills to keep you safe and well. Dr. Ryan P. Conley at Triad Eye Institute is a board-certified ophthalmologist specializing in corneal transplants, cornea and refractive surgeries, LASIK and other services. Tulsans also visit Dr. Marc Goldberg at The Eye Institute, who has the expertise for advanced corneal, cataract and refractive surgeries. Dr. Dan Langley at EyeCare Associates of Tulsa is trained in surgical treatments for glaucoma, keratoconus and presbyopia, plus other standard oculoplastic procedures. Dr. Terry Lawson at Vision Source Tulsa can diagnose and treat issues pertaining to diabetic eye disease, glaucoma and macular degeneration.
Residents of OKC visit the Dean McGee Eye Institute for comprehensive care, including elective and required surgeries. Eye Care Oklahoma handles routine vision care, plus children's eye care, cataracts and glaucoma treatment. Dr. Jeffrey T. Shaver at Epic Vision can handle full-service eye care, from serious surgeries to routine checkups.
Optometrist
Whether you're in need of a prescription, a checkup or something a bit more serious, optometrists around Oklahoma help you every step of the way. For friendly and competent service Tulsans turn to Dr. Blane Snodgrass. Others recommend Dr. Robert H. Zoellner for great deals on glasses and contacts, plus exams at a great value. Dr. Sandra A. Mackey at Mackey Eye Care leads with professionalism, quality care and an assortment of optometry services. Dr. Brian Williams, a co-owner of EyeCare Associates of Tulsa, specializes in ocular disease. Dr. Denise Roddy at Advanced Eye Care is a leading provider of contacts for keratoconus, corneal implants and eye injuries.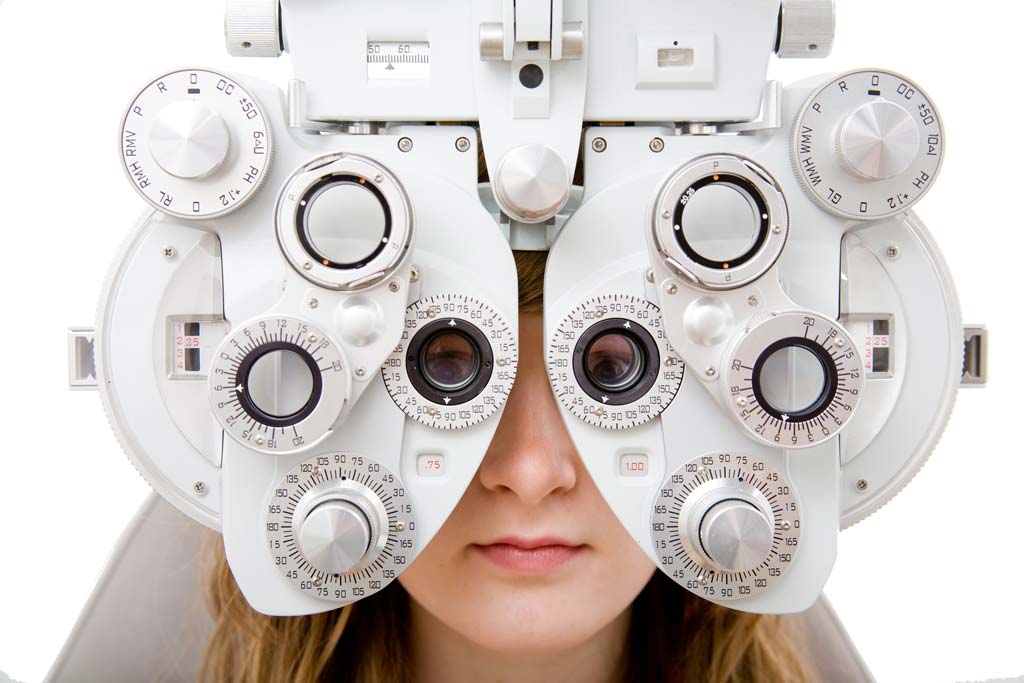 Dr. Robert E. Cooper in OKC garnered votes for his decades of experience and friendly, attentive staff. The team at Dick Story Optical is another choice in OKC for a vast array of frames and a welcoming staff. Dr. Anita Le at Elite Eye Care is your go-to for contact lens technology, checkups and efficient service.
Orthodontist
With the latest orthodontic technology and almost 20 years of experience, Dr. Anand Patel at The Brace Place has become a staple in Tulsa with quality care. Dr. Mark Andregg offers one-on-one attention. The doctors at Cooper Chockley Orthodontics offer fast treatment, affordable payments and a variety of options.
In OKC, Dr. Peter Kierl at Kierl Orthodontics serves metropolitan OKC and offers the newest orthodontic technology. At Orthodontic Associates, Dr. Brian Amy and Dr. John Archer work each day to inspire confidence in their patients.
Orthopedic Surgeon
Orthopedic surgeons around the state have precise knowledge on the musculoskeletal system and help you get back on your feet. Tulsans turn to Dr. Yogesh Mittal and Dr. Greg Holt at The Orthopaedic Center and CORE Medical Group for total joint replacement, joint pain, sports medicine and other treatments. Dr. Brad Boone, Dr. Ron LaButti and Dr. Bryan Hawkins at Advanced Orthopedics of Oklahoma assist you with orthopedic injuries of any kind. Dr. Scott Dunitz at Tulsa Bone and Joint has expert training in areas such as total hip and knee replacement, revision and reconstruction.
OKC voters choose Oklahoma Sports & Orthopedics Institute for total musculoskeletal evaluations. The team at McBride Orthopedic Hospital takes care of you from beginning to end. OKC voters also enjoy Dr. Kevin W. Hargrove at Orthopedic Solutions, who handles injuries of the knee, shoulder, elbow, hand and wrist.
Pharmacy
Getting your prescriptions on time for the right price is important to everyone. Voters in Tulsa and OKC value Walgreens for its numerous locations, plus friendly service and affordable prices. Tulsans voted in Economy Pharmacy for its fast, easy refills at competitive prices. Voters around the state also look to CVS Pharmacy for personalized care and great value.
In OKC, voters visit Don Coody Pharmacy for its unique ability to compound medications in house to meet specific patient needs.
Rehabilitation/Sports Medicine Center
If you're just getting over a tough injury and need rehabilitation, Tulsans endorse Excel Therapy for work conditioning and lymphedema therapy. Physical Rehabilitation Center of Tulsa is another top pick for spinal rehabilitation and decompression. Others choose Tulsa Spine and Rehab for spinal manipulation, acupuncture, physical therapy and yoga.
OKC voters visit McBride Orthopedic Hospital for physical therapy and excellent outcomes. Others enjoy the team of doctors, nurses, psychologists and therapists at INTEGRIS Jim Thorpe Rehabilitation. Oklahoma Spine, Sports & Rehabilitation helps you maintain, enhance or restore function to your injured area.
Spa
Kick back and relax at Spa Southern Hills, which offers massage and hydrotherapy at affordable prices. Tulsans also enjoy Bella Vita Spa and Salon on 82nd East Avenue, Jara Herron Medical Spa and Salon on South Peoria, Spa Lux, Prime Medical Spa and Classic Skin of Tulsa.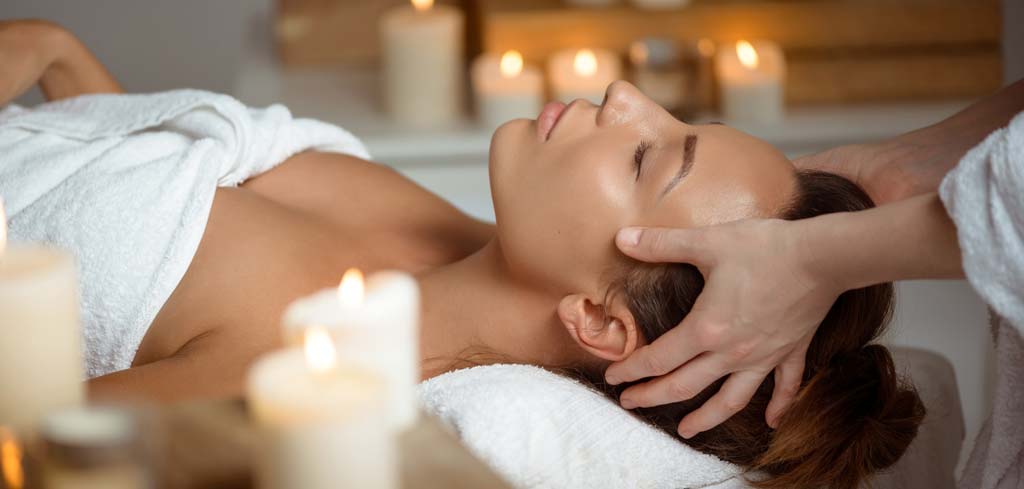 OKC dwellers visit Eden Salon and Spa for a day of relaxation. Sweet Mimosa Day Spa and Bella Strada Salon and Spa Suites can do it all – from nails and facials to waxing and lash extensions.
Therapist/Counselor
When you need someone to speak to apart from friends and family, a therapist or counselor is a wise choice. Tulsans value Chris Giles, M.S. at the Christian Family Institute for his guidance. Cornerstone Christian Counseling, Chris King Counseling and Amy Kesner, Ph.D., of Recovery in Oklahoma are also reader choices.
Becky Wahkinney, Ph.D., in OKC can help both adults and children. Others turn to Todd A. Ephraim, Ph.D., and Kristy M. Mitchell, LPC.
Weight Loss/Weight Management Clinic
If you want to adopt a healthy lifestyle and shed some pounds, BA Med Spa and Weight Loss Center personalizes a program for you. In Tulsa and OKC, Weight Watchers helps to keep you accountable. Ideal Image – The Advanced MedSpa helps you achieve your goals with fat reduction and body sculpting. LOKL Nutrition, led by Malea and Don Gordon, provides service tailored to you.
In OKC, The Steelman Clinic provides individualized plans and readers also enjoy The Broadway Clinic for affordable weight loss products.
Workout Studio
Get your sweat on at one of many workout studios around the state. Tulsans love Pure Barre for its focus on problem areas like the thighs, hips, buttocks, abdominals and arms. Voters in Tulsa and OKC alike visit Barre3 on South Peoria, SALT Yoga in Utica Square, Total Pilates of Tulsa on East 38th Street, The Yoga Room and Zen Body Yoga and Wellness.
OKC workout enthusiasts visit Body Mind Yoga to tone, stretch and detoxify the body through invigorating yoga. OKC voters also enjoy Soul Yoga with its variety of classes and welcoming atmosphere.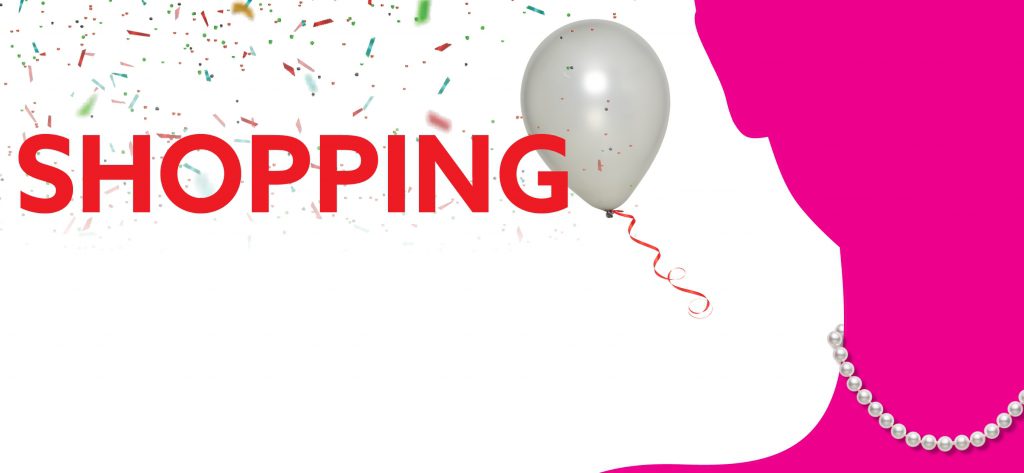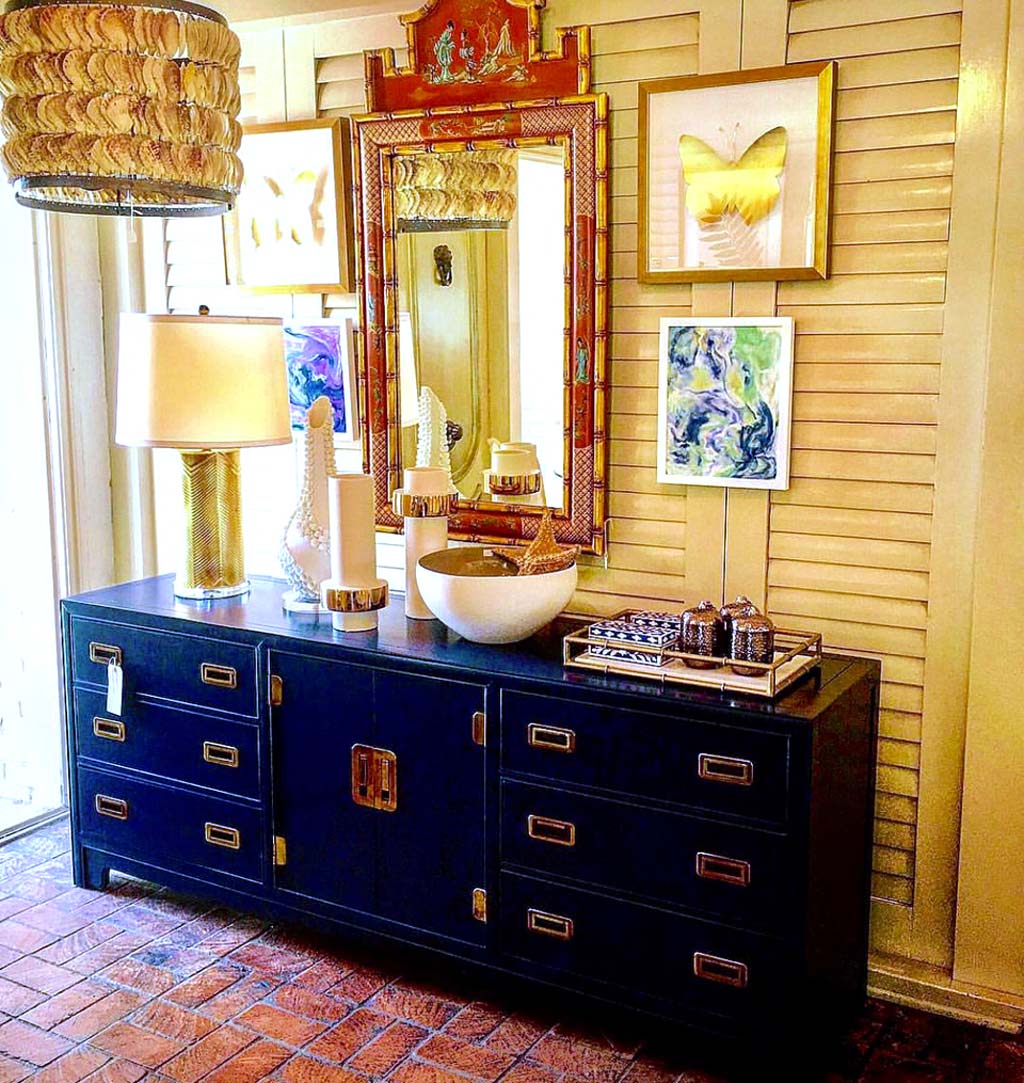 Antique Shop
The state is a haven for places where you can find the odd knickknack or rare decorative gem. In Tulsa, Windsor Market has moved its diverse inventory into a new home in the Farm Shopping Center. The Market at Walnut Creek brings together 100 local merchants under one roof. Griffin Interiors brings together designs and merchandise from around the world
In OKC, Mockingbird Manor Antiques & More offers indoor and outdoor decor. Decades Revisited's rotating inventory ranges from vintage and retro furniture to shaggy chic and eclectic junk. At Edmond's Lavender Antiques, items are hand-picked in France and the United Kingdom.
Bicycle Shop
The personal attention from local bike shops makes being in the saddle a rewarding experience. Phat Tire Bike Shop has two Tulsa locations, downtown and on Riverside Parkway, in addition to its hubs in northwest Arkansas. T-Town Bicycles has operated since 1991 and strives for a perfect cycling fit with each customer. Bicycles of Tulsa has a crack service team that makes thorough, quick repairs.
Al's Bicycles, the state's largest independent dealer, has two locations in OKC, with additional ones in Edmond and Norman. Schlegel Bicycles opened in 1994 in OKC's Automobile Alley and emphasizes nutrition as well as equipment. Melonbike staffers believe "cycling is a uniquely human endeavor that should be pursued by all."
Boat/RV/ATV Dealer
A home-on-wheels (or on the water) can make the outdoors bearable to those who want creature comforts. Wade's RV in Glenpool has a wide selection of new and used RVs, along with 30 years of service. Bob Hurley RV in west Tulsa pushes customer service and works on all coaches and trailers, regardless of purchase point. Dave's Claremore RV, in business since 1979, has 22 service bays and 75 veteran employees. Camping World in east Tulsa uses its nationwide network to find just about any part or accessory you need. Blackbeard Marine has locations in Tulsa, Oklahoma City and Kingston. Ugly John's Custom Boats can be found in Catoosa, Afton, Eufaula, and Rogers, Arkansas.
In OKC, Leisure Time RV is part of the RV World dealer network, which can help if you have problems far from home. Cabela's has a choice selection of boats and ATVs. Norris Marine has been around since 1946 and served four generations of customers.
Car Dealer
Automobile dealers gain their reputations through repeat sales and generational relationships. In Tulsa, Don Thornton Automotive Group features high-end makes: Audi, Volkswagen, Cadillac, Jaguar, Land Rover and Lexus, along with supreme customer service. Don Carlton Honda, family-owned and in operation since 1975, has long endorsed hassle-free negotiations. BMW of Tulsa attracts customers from all over Green Country for its certified sales and service. Jim Norton Toyota has won the make's presidential award for 17 consecutive years. Jackie Cooper Imports features Infiniti, Nissan, Porsche and Mercedes-Benz automobiles. The Jim Glover Auto Family has a Chevrolet dealership in west Tulsa and sells Fiat, Dodge, Chrysler, Jeep and Ram models in Owasso.
Jackie Cooper BMW's staff in Edmond understands the financial investment that customers make with this particular brand. Bob Howard Auto Group sells Acura, Honda, Buick, GMC, Chevrolet, Dodge, Ram, Chrysler, Jeep, Hyundai, Nissan and Toyota vehicles at multiple locations in OKC. Bob Moore Auto Group features a bevy of car brands, from Audi and Buick to Maserati and Subaru.
Children's Clothing Store
Parents want their kids to look sharp but also wear clothes that endure the rough-and-tumble days of childhood. In both Tulsa and OKC, voters roundly endorsed Dillard's and its wide selections. In Tulsa, Kathleen's Kids, established in 1986, offers one-on-one service and outfits newborns to girls size 16 and boys size 12. Old Navy always features popular styles and trends. In 2008, three moms began Lolly Garden, a boutique shop in Utica Square.
Once Upon A Child, with two locations in OKC, sells (and buys) gently used clothes at great prices. The Children's Place has a store and an outlet in OKC and another store in Edmond.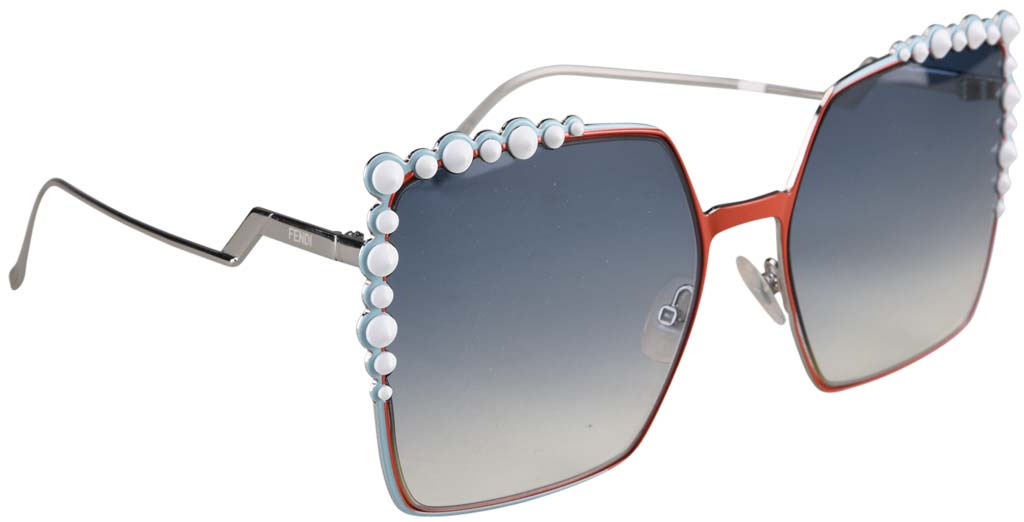 Department Store
There's much to be said for going to one place for many needs. Saks Fifth Avenue in Tulsa's Utica Square calls itself "the most inviting luxury shopping and service experience in Tulsa" and offers up everything from formal ball gowns to leisure wear. In both Tulsa and OKC, voters endorsed Dillard's and Macy's and their extensive inventories, customer service and convenient locations.
Balliets on Classen Curve has been an OKC legacy since its founding in 1936 and offers handbags, clothing, shoes and cosmetics.
Eyeglass Store
Making a fashion statement via eyewear appeals to many. Visions Unique Eyewear has two Tulsa locations and can make special appointments for the busiest among us. Hicks Brunson Eyewear and its fourth generation of the same family have been in Utica Square since 1952. Since 1964, Empire Optical and descendants of founders Gus and Naomi Caldwell have offered high-quality lenses and frames.
Eyemart Express has four OKC locations and one in Midwest City and offers a variety of great frames. LensCrafters has two stores in OKC and one in Moore with expert service and products. Dick Story Optical began in 1971 when the ex-Marine established the Penn Square boutique; he sold it to his protege, Dave Trent, in 1996.
Fine Jewelry Store
Special moments are frequently marked with fine jewelry. The Tulsa location of Bruce G. Weber Precious Jewels is the only one outside the upscale company's founding city, Columbus, Ohio, and offers personalized service for your shopping needs. Moody's Jewelry began in 1944 and has seven stores throughout Tulsa County. Star Jewelers, in Broken Arrow's Rose District, has operated for nearly 40 years.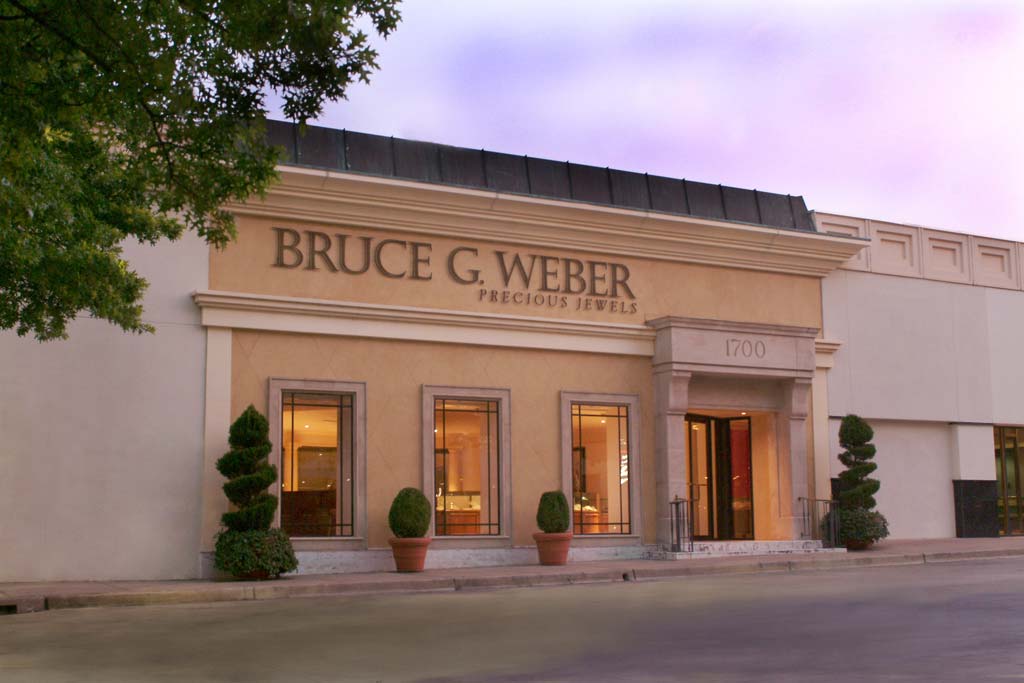 The namesake of OKC mainstay BC Clark Jewelers opened his first store in Indian Territory in 1892; a fourth generation of Clarks runs the store now. Naifeh Fine Jewelry, in OKC's Casady Square, is known for its quality repairs and restorations. For decades, the owners of Mitchener Farrand Jewelers were known as "the jewelry guys on May Avenue." Their store is now on Wilshire Boulevard but retains its "Everyone is Someone" motto.
Gift Store
Finding something unusual to give as a present is often a fun experience. In Tulsa, Margo's Gift Shop began in 1936 under Margo Kimberger and is operated by her granddaughter Margo Nelson. Nielsen's Gifts, founded in 1946 by Dorothy and Arthur Nielsen, remains a family-owned business, run by their daughter, Andrea Nielsen. The Ida Red general store in Brookside has an Oklahoma-heavy inventory and old-fashioned soda fountain inside its second location on Main Street.
In OKC, Blue Seven connects artists, merchants, designers and customers. No Regrets offers hundreds of gifts and stationery for weddings. The Market at Quail Springs houses dozens of locally owned boutiques and showrooms.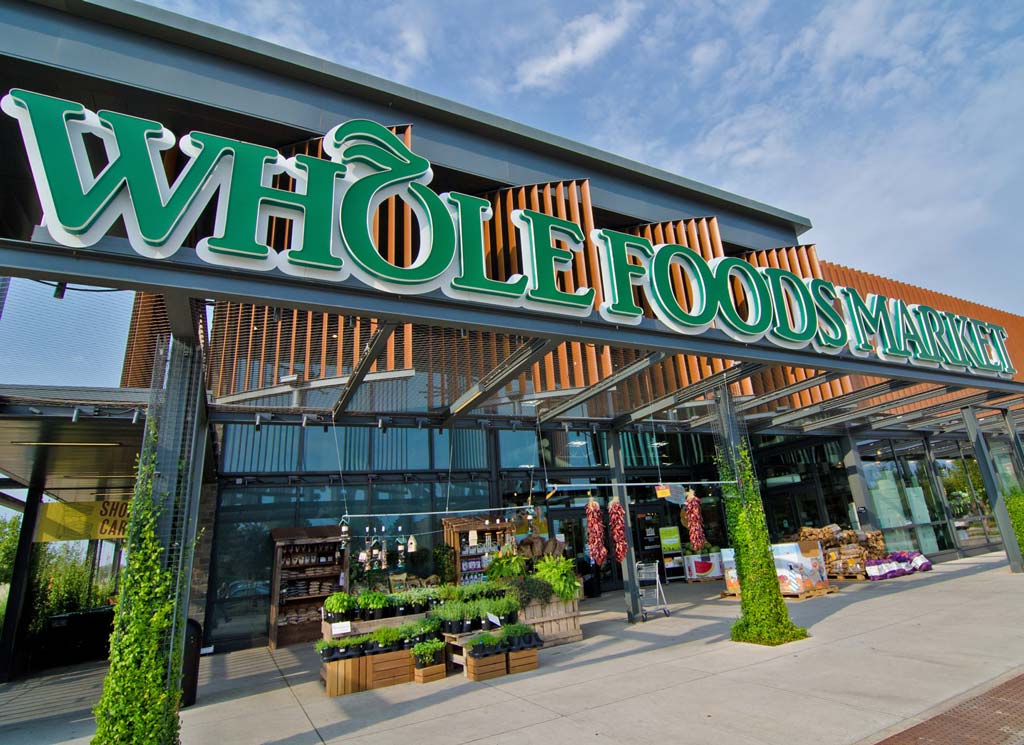 Grocery Store/Market
Half the fun of preparing fresh meals is shopping for the food. In Tulsa and OKC, voters have a hankering for Whole Foods Market and its unique offerings. The same goes for Sprouts Farmers Market in both cities, with quality products and friendly service.
Trader Joe's has proved to be just as popular in Tulsa's Brookside as it has throughout the country. Local favorite Reasor's, based in Tahlequah, has 15 stores in Greater Tulsa and is often a go-to for our readers. The Fresh Market features fresh products and a nice cafe inside its south Tulsa location.
Crest Foods, owned for three generations by the same family, has eight stores in Greater Oklahoma City. Uptown Grocery Co. has stores in Oklahoma City and Edmond and offers only the best food for your family.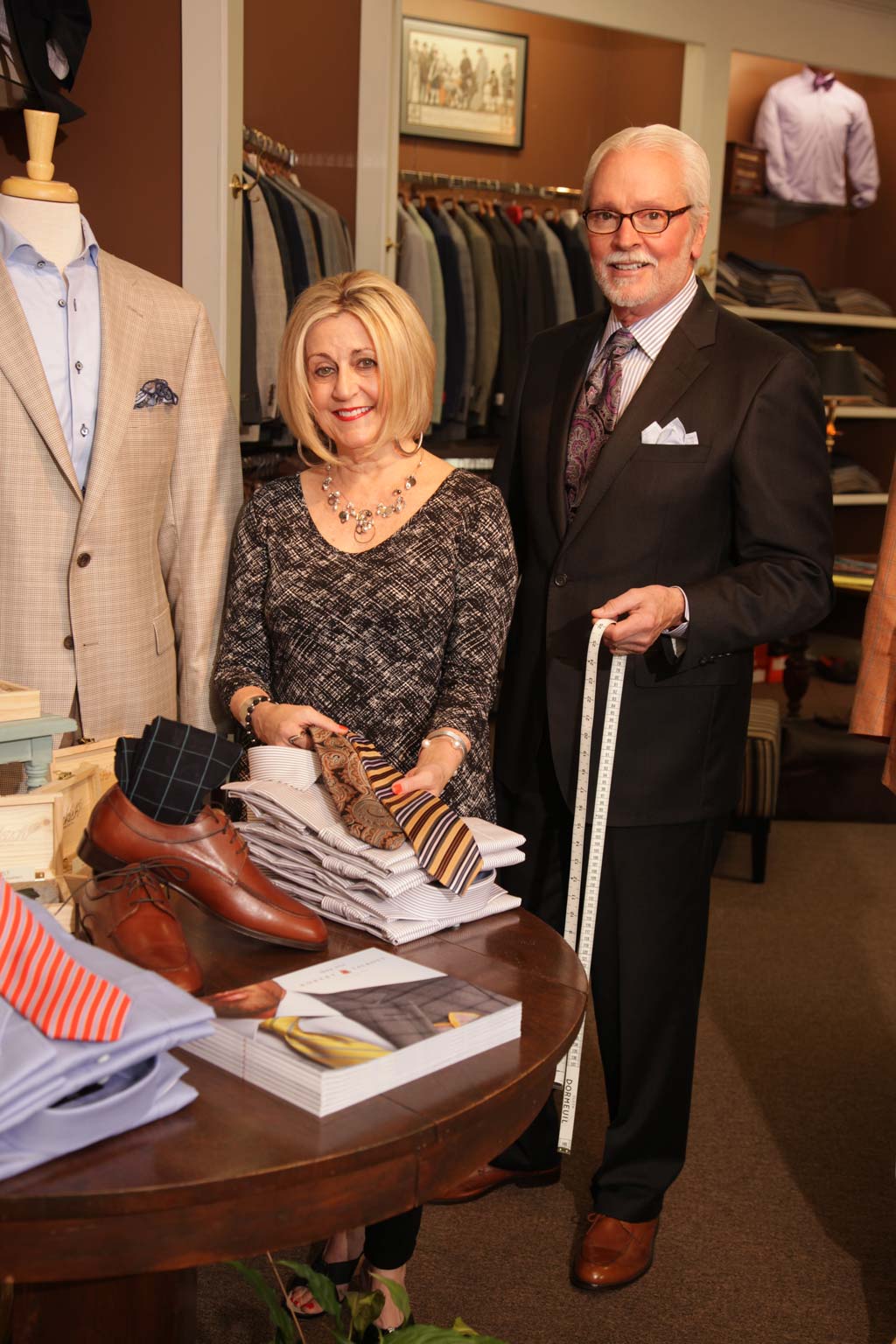 Men's Boutique
The males of the species also want to have their signature looks. In Tulsa, family-owned Travers Mahan offers a number of clothing lines exclusive to the area, plus expert customer service. Abersons, in business for 40 years, says, "We edit collections from contemporary to designer, always being mindful of the concept." Saxon Judd has carried the luxury line Ermenegildo Zegna for more than 20 years. The Pinpoint Resource, another family-owned store, has offered custom and tailor-made suits for over two decades.
Mr. Ooley's has formally dressed men in OKC for a half-century. The namesake of S.J. Haggard and Co. opened the store in Nichols Hills Plaza in 1991. In 2003, a second-generation haberdasher began Q Clothier, whose OKC store is in Nichols Hills. Since 1987, Gil's Clothing and Denim Bar has carried premier denim designs.
Men's Shoe Store
Form and function are necessary with men's footwear. In Tulsa, the broad inventory at Abersons includes Achilles leather sneakers and Robert Geller moccasin boots. Saks Fifth Avenue in Utica Square sells dozens of brands, from Aquatalia to Giuseppe Zanotti. Dillard's is a go-to place for both Tulsans and Oklahoma Citians.
Also in OKC, Mr. Ooley's features luxury, fine-leather and exotic-skin footwear. S.J. Haggard and Co. adds to your walk just as it does with your suit.
Pet/Pet Supply Store
Our fur babies need supplies and toys, too. The national chain PetSmart is a favorite for both Tulsa and OKC voters, along with Petco, another coast-to-coast company. Locally owned Southern Agriculture, in business since 1981, has eight Tulsa County locations.
In OKC, A1 Pet Emporium specializes in unique, high-quality, natural pet foods.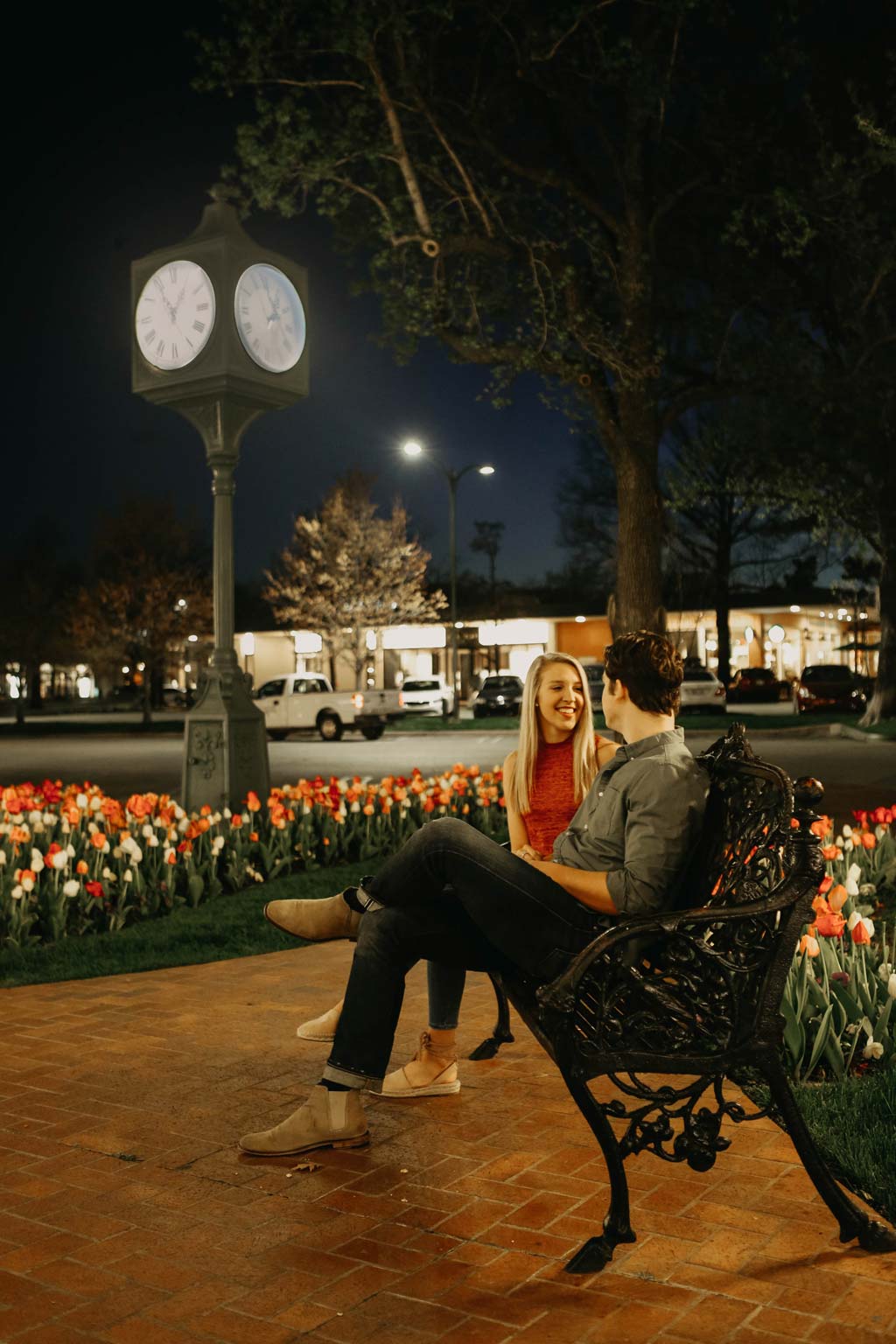 Shopping Mall/Center
Instead of driving from shop to shop, sometimes it's easier to just stop at one place to get everything. Utica Square became Tulsa's first suburban shopping center in 1952 and continues to be a hub of activity for Tulsans. Woodland Hills Mall underwent a recent makeover and houses 165 stores for clothing, accessories and more. Center 1 on Brookside has 18 high-end businesses, from eateries to clothing shops. Tulsa Hills Shopping Center has a wide range of national retailers.
In OKC, Penn Square Mall began in 1960 as an outdoor shopping center, but has been enclosed since 1982. Quail Springs Mall, with the usual national retailers, has a 1950s-style food court. OKC Outlets has some name brands for up to 70 percent off retail price. Classen Curve is one of OKC's hot spots for shopping and dining.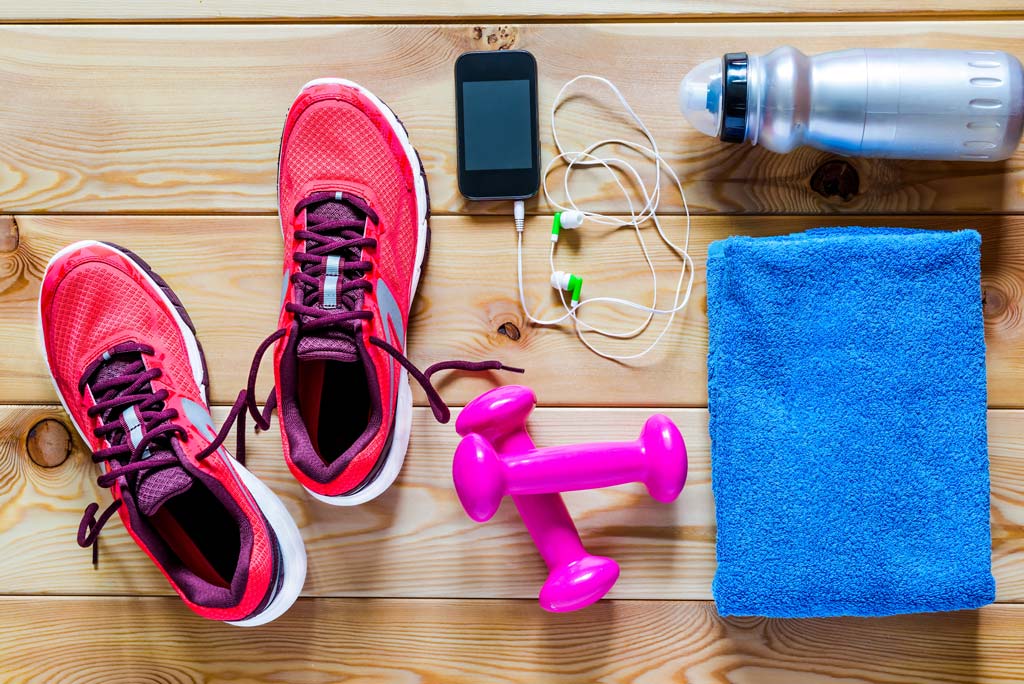 Sporting Goods/Outdoor Store
Athletics and outdoors enthusiasts often like wide selections for their gear, clothing and supplies. In Tulsa and OKC, national chains Dick's Sporting Goods and Bass Pro Shops are favorites for all your outdoors and sporting needs. Also on voters' thumbs-up lists are two other coast-to-coast stores, Academy Sports + Outdoors and Lululemon. In Tulsa, Fleet Feet Sports takes pride in its one-on-one, personalized service.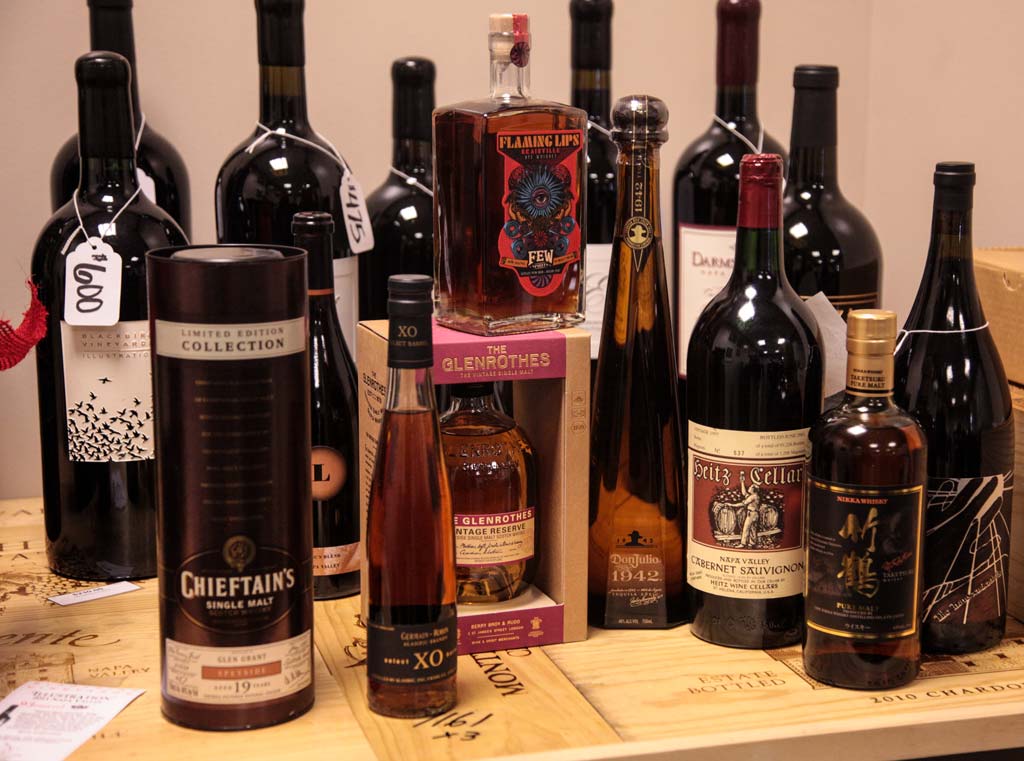 Wine/Liquor Store
Your neighborhood merchant of adult beverages can always offer something different to try. In Tulsa, Old Village Wine & Spirits helps to keep Brookside happily hydrated. In addition to its inventory, Ranch Acres Wine and Spirits has Truman, the curly, fluffy dog who welcomes everyone. Parkhills Warehouse Liquors & Wine, founded in 1963, has opened a new, larger building adjacent to its longtime store near I-44 and Lewis Avenue. Primo's Wine & Spirits has sales on its "Thirsty Thursdays."
In OKC, The Wild Turkey Finer Wines & Spirits carries more than 1,000 different labels of spirits and 3,000 labels of wine. Byron's Liquor Warehouse opened in 1959, shortly after prohibition ended in Oklahoma, and has been going strong ever since. Smithcot Liquor has a popular following in Edmond.
Women's Boutique
Women can enjoy the one-on-one service and high-quality products found at these specialized stores. In Tulsa, Abersons has a large supply of designer merchandise to peruse in a chic atmosphere. For a dozen years, Donna's Fashions mixes elements of casual fun, upscale elegance and cowgirl chic in an interesting way with a welcoming sales attendant always at the ready. The Denim Chateau is a staple Broken Arrow shop with trendy fashions for every occasion.
In OKC, Gordon Stuart has helped customers find their signature styles since 1982. The staff at Liberte offers a mix of inspiration, service and warmth. At CK and Co., owner Jane Webb has influenced OKC trends for more than 30 years.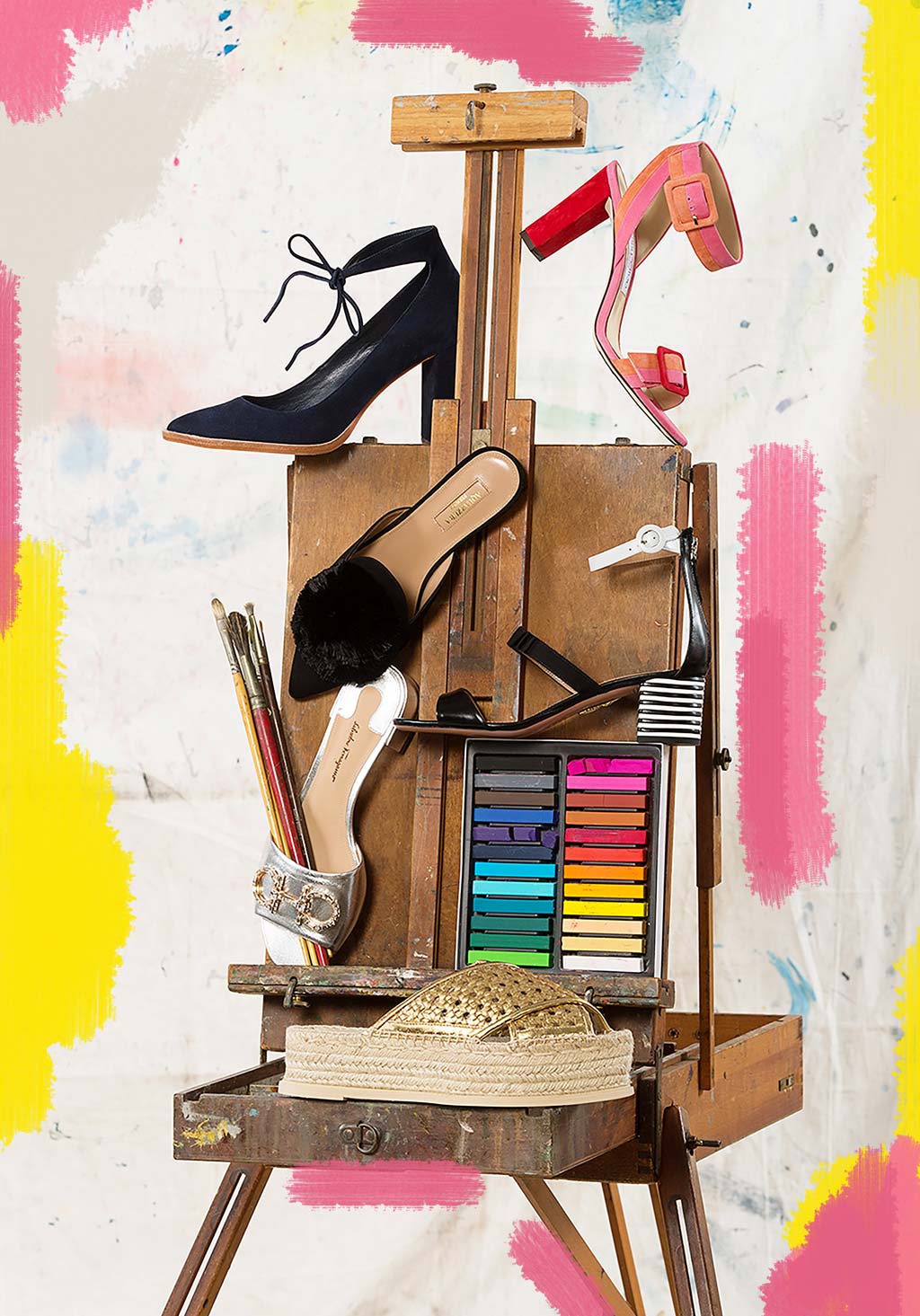 Women's Shoe Store
Closets don't get filled with shoes by themselves; customers know where to go for their fixes. In Tulsa, Saks Fifth Avenue features Manolo Blahnik, Kate Spade and Salvatore Ferragamo brands along with dozens of others. Abersons has 14 lines of upscale footwear, so you can find the perfect shoe for your next gathering. Marmi Shoes has an extensive collection of sizes from 4 to 13 with affordable and upscale choices. J. Cole Shoes, with locations in Tulsa and Stillwater, is committed to enduring, elegant designs.
In OKC, Balliets has dozens of upscale brands in just about every style. Gordon Stuart has brands from 3.1 Phillip Lim, Rag and Bone and Clergerie, among many others, and Dillard's has an enticing selection for its loyal customers.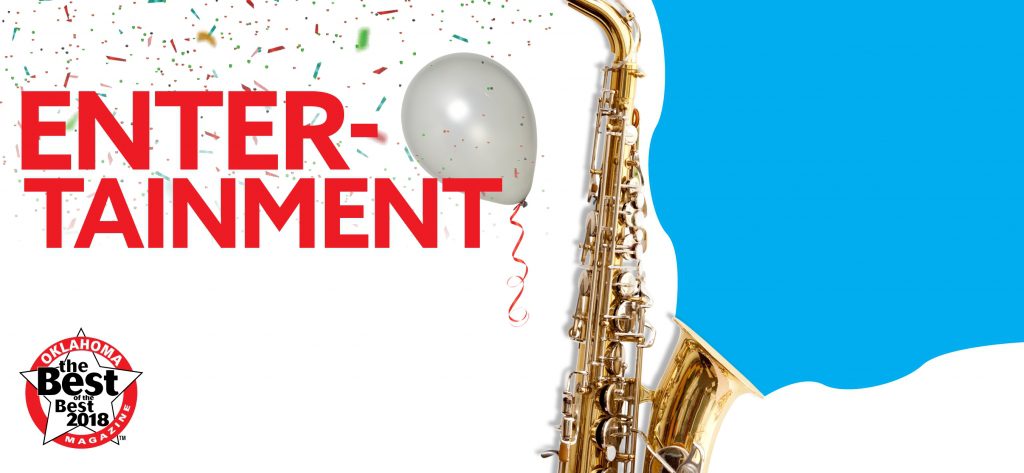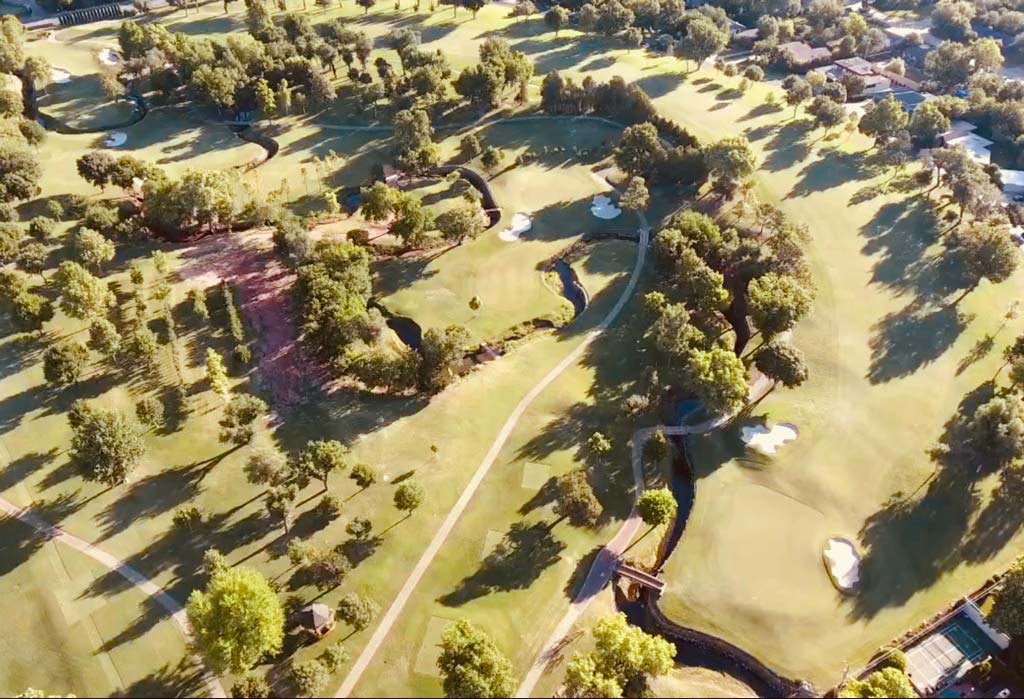 18 Holes
Any golfer worth her or his weight in gold clubs wants to play at these top courses around Oklahoma. In Tulsa, readers voted for the exclusive Southern Hills Country Club and its championship course, host of seven major championships. Other popular choices are Cherokee Hills Golf Course in Catoosa, designed by renowned architect Perry Maxwell in 1924, and two Broken Arrow facilities: Forest Ridge Golf Club, and The Golf Club of Oklahoma with its Tom Fazio-designed championship layout. Also favored are three other Broken Arrow spots: Cedar Ridge Country Club and its family-oriented facilities, Battle Creek Golf Club with its beautiful greens and friendly service, and The Club at Indian Springs and its two beautiful courses.
Oklahoma City Golf and Country Club's signature venue garnered votes in the OKC metro. Gaillardia Golf and Country Club's elegance and tradition are unmatched, and Lake Hefner Golf Club's two challenging, enjoyable courses rank among the best for our readers.
Art Gallery
These thought-provoking art galleries are the best in the state. In Tulsa, M.A. Doran Gallery's contemporary exhibits, Royce Myers Art Ltd. and its destination gallery and showroom for residential and commercial clients, and Joseph Gierek Fine Art's contemporary gallery are among the readers' choices.
In OKC, JRB Art at the Elms has a diverse roster of emerging, established and internationally exhibited artists. [Artspace] at Untitled always has free exhibitions with stimulating content. The Howell Gallery of Fine Art presents original art by nationally and regionally recognized artists, along with exciting works by emerging artists.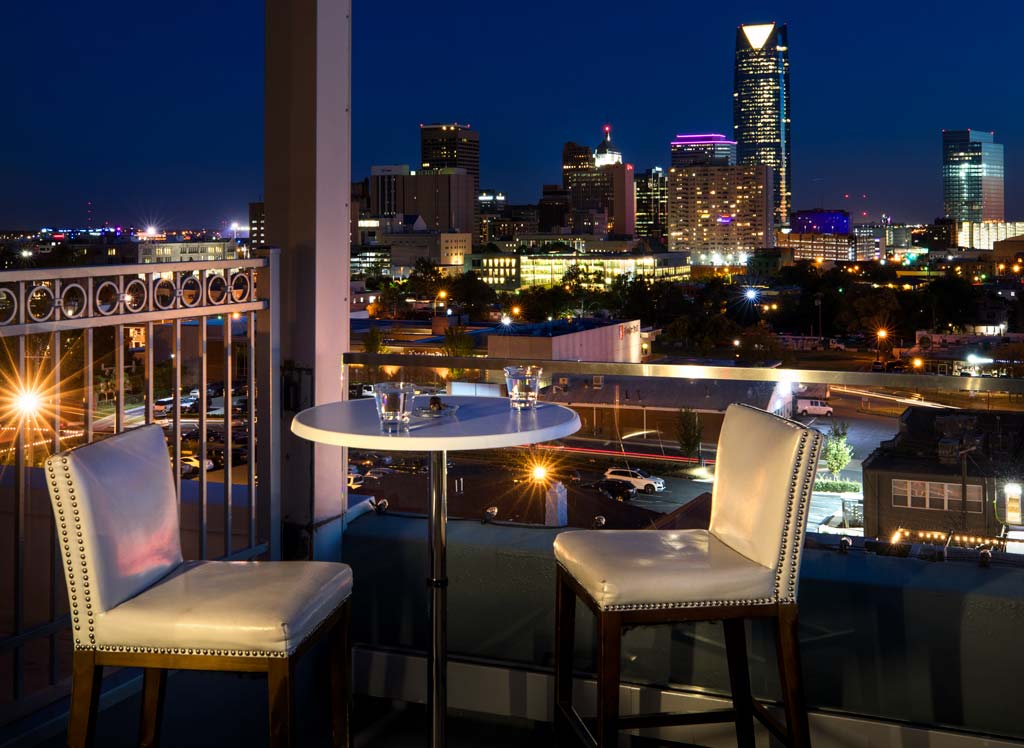 Bar
Whether knocking back a brewski with pals or going on a date, our readers know the best bars to visit around town. In Tulsa, Hodges Bend's unprecedented service from baristas, sommeliers and bartenders stands out. Valkyrie's location in the thriving Tulsa Arts District, plus unique craft cocktails, makes it another favorite for Tulsans. Trey's Bar and Grill and its distinctive slant on a bar and grill keeps customers coming back for more, and McNellie's Pub's brewery-style bar place them firmly among the Tulsa favorites.
In OKC, O Bar, atop the iconic Ambassador Hotel, boasts a rooftop bar and terrace, with incredible views, delectable drinks and small bites. Sidecar Barley & Wine Bar's patio also boasts amazing views, plus the joint offers wine on tap. Lumpy's Sports Grill and its three hopping locations are much loved.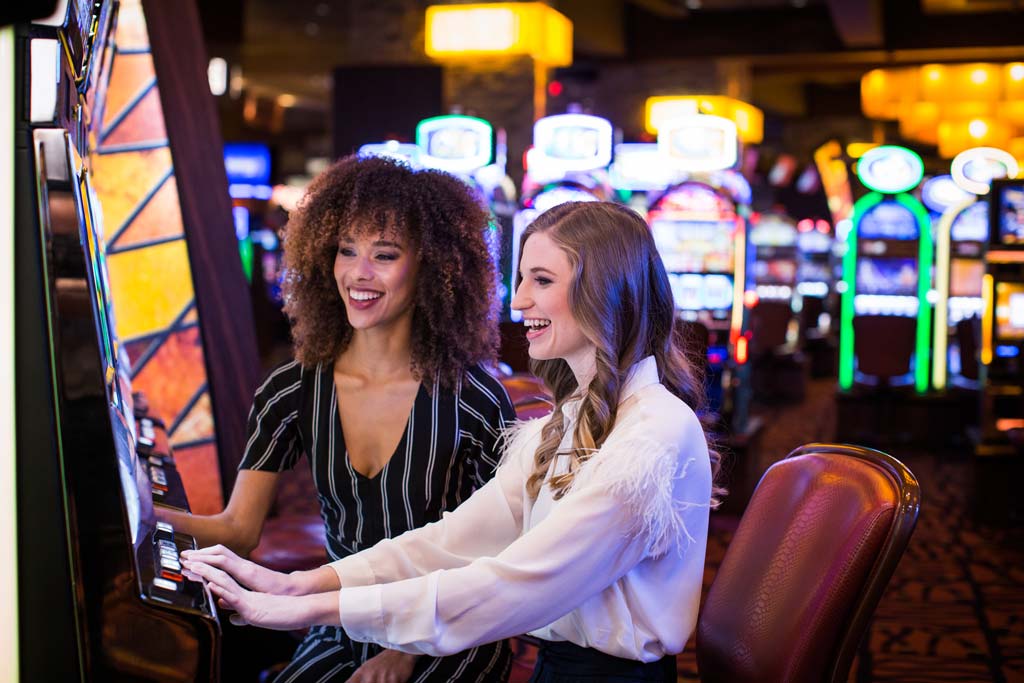 Casino
Luxury and winning couldn't be more entertaining than at Oklahoma casinos and their resort-quality destinations, music venues and gaming floors. The Hard Rock Hotel and Casino Tulsa is a Cherokee Nation business featuring The Joint, which brings world-famous entertainment to the stage. The Creek Nation's River Spirit Casino Resort has brought a little slice of paradise to Tulsa. The Osage Casino boasts the Osage Event Center plus tables upon tables of gaming to enjoy. The Downstream Casino Resort, built by the Quapaw Tribe of Oklahoma, is an upscale, state-of-the-art entertainment center.
The Choctaw Casino and Resort Durant is far from ordinary and keeps you entertained all night long. The Chickasaw Nation's Riverwind Casino is often called OKC's most rewarding casino. The Citizen Potawatomi Nation's Grand Casino Hotel and Resort and its luxurious facilities and Chickasaw Nation's WinStar World Casino and Resort are also top reader picks.
Cinema/Movie Theater
Action, adventure and romance are just three reasons to enjoy a movie, and these theaters are the best in the state, our readers say. The Warren Theatre Broken Arrow 18 includes its director's suite, restaurant and bar, and comfortable seating. Circle Cinema is Tulsa's nonprofit, independent theater with films you won't find anywhere else, and Cinemark Tulsa is known for its stadium seating and crisp IMAX screen.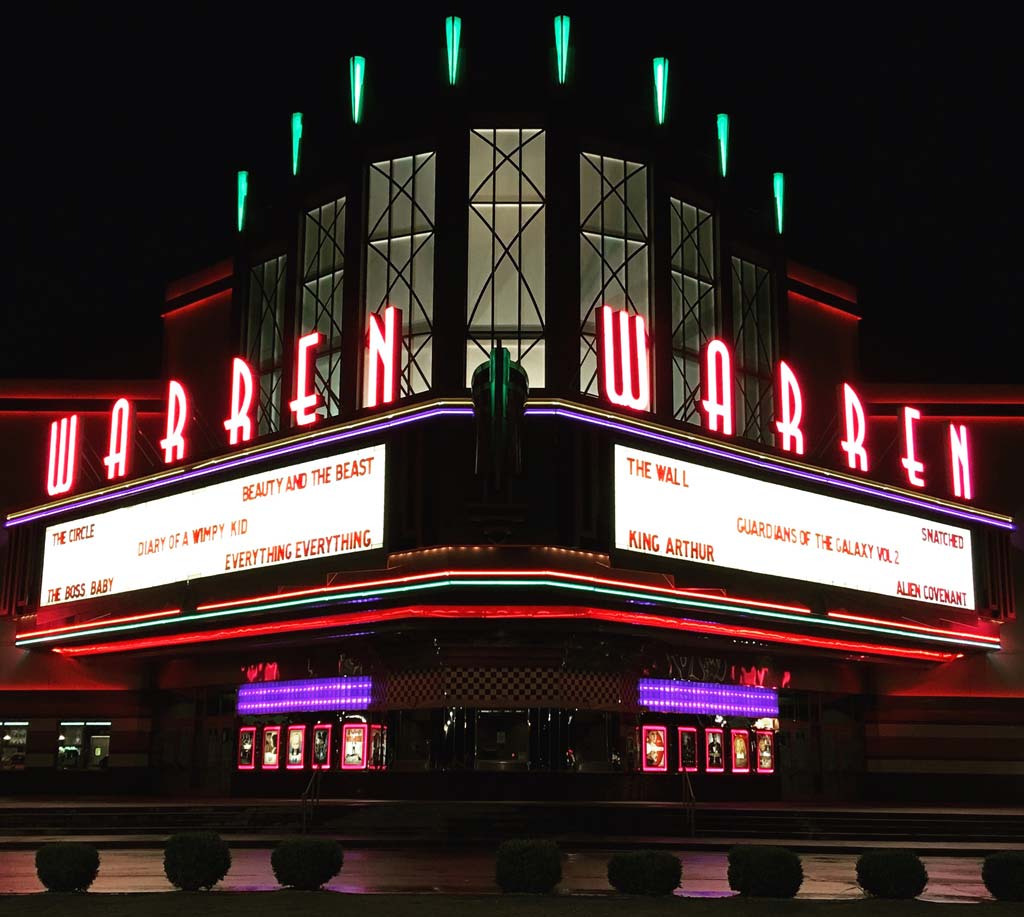 In OKC, the Warren Theatre Moore 17 & IMAX is a popular option with luxury amenities. The AMC Penn Square Mall 10's power recliners are a popular pick, and Harkins Bricktown Cinemas 16 reportedly has the best popcorn in town.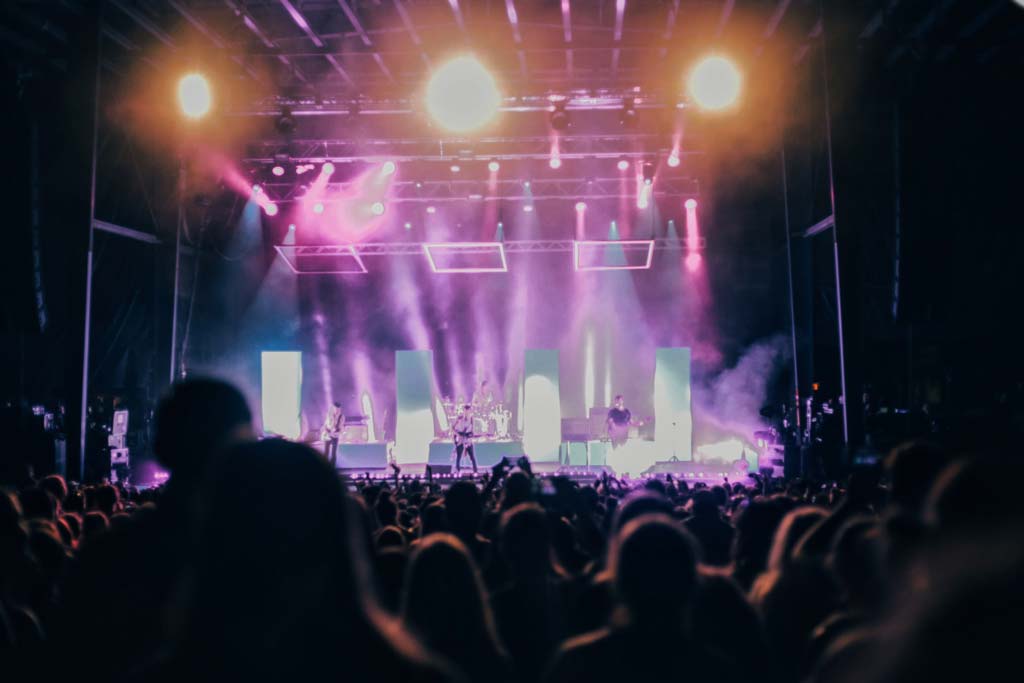 Concert Venue
Entertainment often centers around music in Oklahoma, which has spawned the careers of many superstars. In Tulsa, a favorite venue is the BOK Center, which has brought in stars such as George Strait, The Eagles, Fleetwood Mac and Bruno Mars within the last year. Cain's Ballroom, the extraordinarily popular, historic venue, remains a top readers' pick year after year. The Brady Theater, where some of music's greatest stars have graced the stage since 1914, is another favorite in Tulsa.
The best OKC venues include the Chesapeake Energy Arena, which attracts plenty of big name concerts and is the home of the Oklahoma City Thunder; The Zoo Amphitheatre, an outdoor venue with acts such as John Fogerty and ZZ Top, Kesha and Paramore; and the Civic Center Music Hall, featuring such artists as Vince Gill, who performs in August.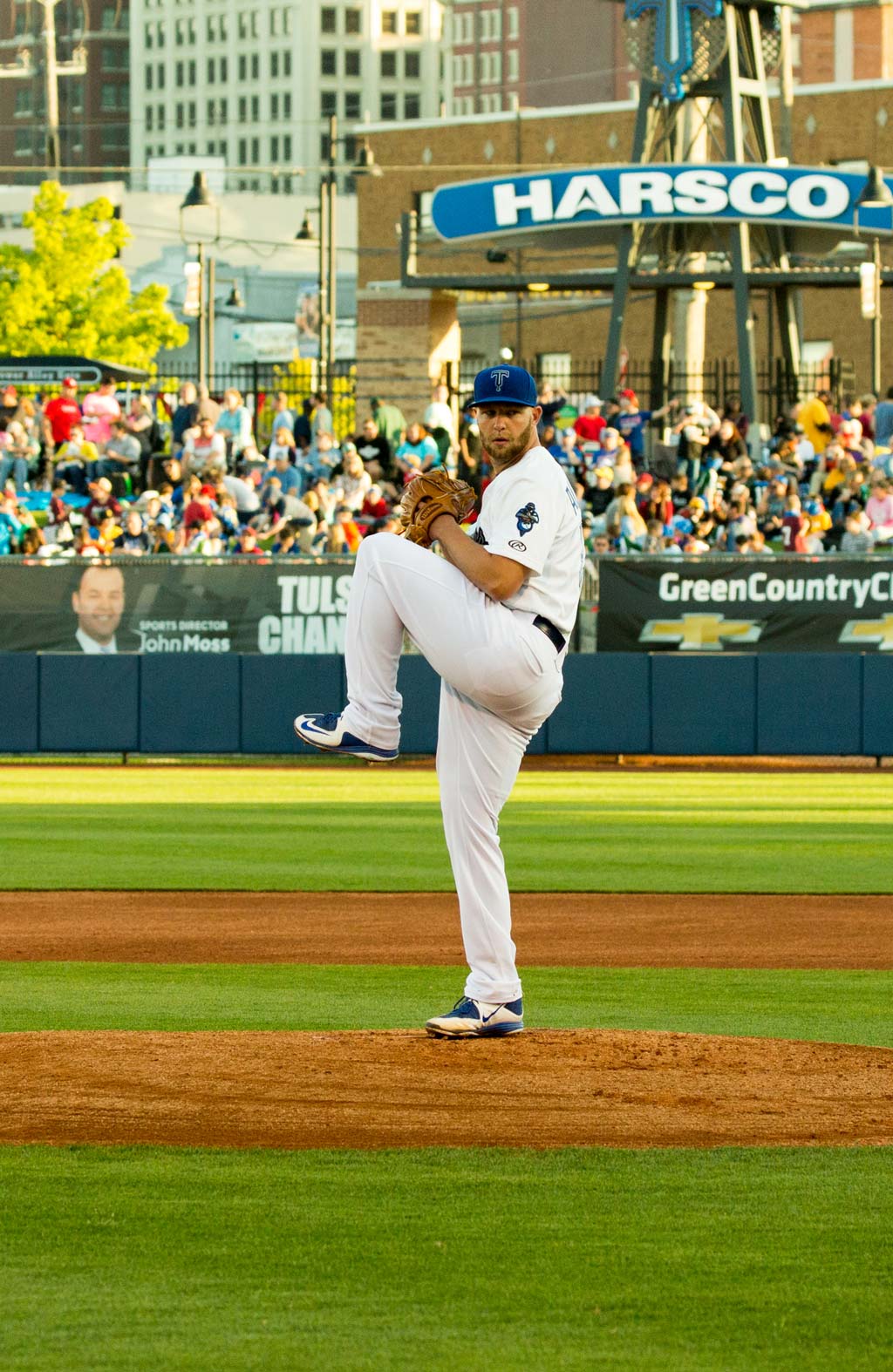 Family Night Out
Family time is sacred, and our readers have chosen the top places to spend those moments. They enjoy America's pastime at any Tulsa Drillers Baseball Game. They can find fun, family activity at the FlyingTee, where they can tee off, eat dinner and play games. Main Event Entertainment offers bowling, billiards and laser tag and was a readers' choice in both Tulsa and OKC. Tulsa's Incredible Pizza Company is also a much sought-after place to play with a buffet, games, race cars and bowling.
In OKC, sport enthusiasts like to take their families to any Oklahoma City Thunder Game. For dining, golf and fun, OKC readers choose Topgolf.
Happy Hour
Oklahomans enjoy their happy hours for relaxation and cocktails at a thrifty price. In Tulsa, in the raw offers daily specials from 3 to 6 p.m., plus friendly service and delicious food. The R Bar & Grill comes with a beautiful deck and several 60-inch, plasma-screen televisions, and The Wine Loft is where many choose to spend their happy hours for the drinks and deals.
In OKC, the Sidecar Barley & Wine Bar is one place where readers love to spend the afternoon. Henry Hudson's Pub has a late-night "snackin'" happy hour, and Lumpy's Sports Grill has a Happy Hour Taco Bar.
Hotel
Only the best hotels – with high-end furnishings and impeccable reputations – will do for our readers. In Tulsa, The Mayo Hotel offers elegance with a modern twist, while the Ambassador Hotels in both Tulsa and OKC let you revel in luxury. The Hard Rock Hotel and Casino Tulsa is well-known for its high-quality accommodations, and The Campbell Hotel is a much-loved 26-room boutique hotel for a unique night in.
The Colcord Hotel is in the first skyscraper constructed in downtown OKC and is a popular choice for our readers. The Skirvin Hilton Hotel is situated near Bricktown and sporting venues. The 21C Museum Hotel offers boutique-style accommodations paired with a contemporary art museum, and the Renaissance Waterford Oklahoma City Hotel is the height of sophistication to make your night away perfect.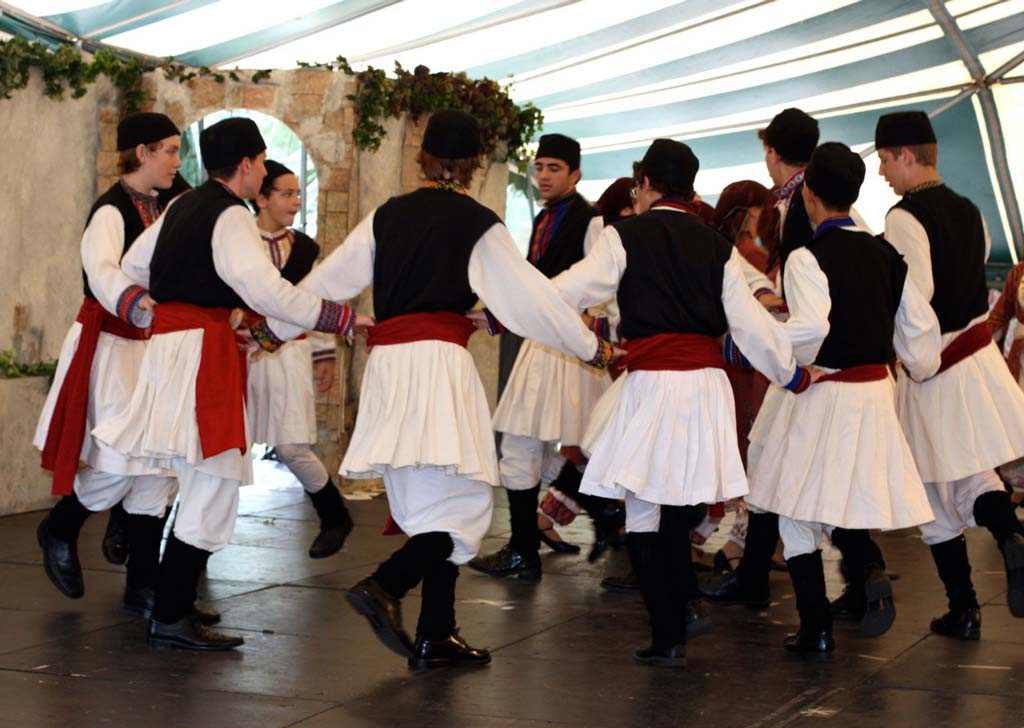 Local Festival
Oklahomans love a good festival; from the food to the entertainment, they have a discerning eye for fun. In Tulsa, the Linde Oktoberfest, one of the favorites, celebrates authentic Bavarian culture. The Tulsa Greek Festival features music, dancing, shopping and food that readers can't resist, and Tulsa International Mayfest never fails to attract thousands for art, music, food and fun.
In OKC, the highly esteemed Red Earth Festival promotes the rich traditions of American Indian arts and culture. The Paseo Arts Festival fills the historic Paseo Arts District and draws more than 60,000 people each year, and the DeadCENTER Film Festival is the largest film fest in Oklahoma and showcases the works of both international and local film makers.
Local TV Station
News, weather and sports are brought to us through our favorite TV stations. KJRH Channel 2 is Greater Tulsa's multimedia watchdog, striving to make our communities a better place to live. KOTV Channel 6's much-loved anchors and meteorologists keep viewers tuned in. KTUL Channel 8 brightens everyone's day with Good Day Tulsa in the morning.
In OKC, KOCO Channel 5 helps viewers stay weather- and traffic-wise throughout the day. KFOR Channel 4 brings dependable news and interesting stories to viewers, and KWTV Channel 9 is always "on the scene, on the story."
Museum
Focused on collecting, preserving and presenting history and artworks, Oklahoma museums have plenty of fans. In Tulsa, the Philbrook Museum of Art, with its breathtaking gardens and art exhibits, is a choice destination. The Gilcrease Museum is one of the best facilities for the preservation and study of American art and history, and the Tulsa Air and Space Museum offers an "out-of-this-world experience" to visitors.
The Oklahoma City Museum of Art features inspiring exhibits, classes and lectures for visitors. The National Cowboy and Western Heritage Museum is a premier institution of Western history, art and culture. At the University of Oklahoma in Norman are the Fred Jones Jr. Museum of Art and the Sam Noble Museum of Natural History.
Night Out Without the Kids
If you want some excitement without the little ones in tow, Oklahoma has some fun options. In Tulsa, you could catch a concert at the BOK Center or enjoy the many activities available to you at Main Event Entertainment. You could also toss down some beer and bowling balls at Dust Bowl Lanes and Lounge in Tulsa or OKC.
In OKC, you might have an elegant dinner at Vast or take in your favorite sporting event after dinner in Bricktown – either way, it's time to get a babysitter.
Oklahoma Weekend Getaway Destination
The state's natural beauty makes it simple and ideal to load up the car and take a road trip any weekend of the year. In northeastern Oklahoma, readers say Grand Lake o' the Cherokees is a beautiful place for camping and fishing. In the southeast, Beavers Bend State Park on the shores of Broken Bow Lake and the banks of the Mountain Fork River is another favorite destination for both Tulsa and OKC. The Arbuckle Mountains are a popular place to visit with their beautiful scenery. Turner Falls and its 77-foot waterfall is a popular trip. Tenkiller Ferry Lake is Oklahoma's clear-water paradise, and Medicine Park near Fort Sill features hiking, Bath Lake and an aquarium.
Place to See and Be Seen
If you want to be part of the hip crowd, these are the places to go. In Tulsa, shopping at Utica Square is a must-do for its dynamic mixture of fine dining, shopping and family fun. Guthrie Green, where "Tulsa comes together," is another great place to be with its outdoor concerts, performances and fitness classes. The First Friday Art Crawl in the Tulsa Arts District draws thousands of visitors, artists and street musicians, and RiverWalk Crossing in Jenks is great for playing, shopping and dining.
In OKC, you can't miss being seen at an Oklahoma City Thunder Game, and Vast is where you go for fine dining and a chance to dress in your finest. The Paseo Arts District is another must-visit with its artists, restaurants, boutiques and live music.
Professional Sports Team
Oklahomans cheer our favorites all the way to the end – no fair weather fans here. The Oklahoma City Thunder is one of the readers' favorites – so much so that basketball fans showed up at the airport to greet them after the season ended … at 4 a.m. The double-A Tulsa Drillers are another favorite and draw plenty of baseball fans to ONEOK Field in the historic Greenwood District downtown. The triple-A Oklahoma City Dodgers play at Bricktown Ballpark in the heart of town and have also captured the hearts, and votes, of our readers.
Pub/Brewery
Oklahoma has a vast array of homegrown breweries and comfortable pubs. Among readers' favorites in Tulsa are McNellie's Pub, a brewery-style bar serving classic pub grub and more than 350 beers; Marshall Brewing Company with its goal to bring the art, quality and enjoyment of craft brewing to the table; and Prairie Brewpub in the historic Tulsa Arts District with plenty of local beers on tap.
OKC's best includes Bricktown Brewery with its local craft beers and great food; Republic Gastropub, bridging the gap between beer bar and upscale eatery; and COOP Ale Works, dedicated to brewing with the greatest attention to quality.
Stop on the Radio Dial
We tap our fingers on the steering wheel, bob our heads and sing along to our favorite tunes (or shout at our favorite sports shows) on our favorite stations. In Tulsa, 106.9 K-HITS is one of the much-loved stations featuring top 40 hits, 1430 AM KTBZ The Buzz brings us all the sports news we need, and 94.1 KXOJ fills our contemporary Christian music needs.
In OKC, listeners love 98.9 KYIS-FM for hits from the 1990s to now, 92.5 KOMA gives listeners their classic hits, and 88.9 KYLV is a top contemporary Christian music station.
Wedding or Party Venue
Choosing the perfect location to take your vows with the love of your life, or the premier party place to celebrate your graduation is easy with these local venues. In Tulsa, readers say The Mayo Hotel's Crystal Ballroom, Grand Hall and Penthouse are to die for and will be the talk of the town after your event. The Dresser Mansion's Italian Renaissance style is a lavish setting perfect for a variety of occasions. Also favored is the Tulsa Garden Center, in the historic Snedden Mansion in Woodward Park, with beautiful views. Tulsa Botanic Garden's floral terraces are can't-miss and add the perfect ambiance to your day. Another top choice in the Tulsa metro is Spain Ranch, a venue with a rustic white barn.
In OKC, the Devon Boathouse's soaring spaces are sure to impress. Myriad Botanical Gardens' lush scenery make bridal dreams come true and offer a unique space for your event. The Chickasaw Retreat & Conference Center, a luxurious natural facility, is another top pick for our OKC readers. Southwind Hills, a secluded, scenic venue, gives party-goers breathtaking vistas to enjoy. For a unique experience, readers voted for the Oklahoma City Zoo – Salt & Surrey Catering and its spectacular setting to host parties in a variety of settings, even "underwater." Big Creek Events' scenic farmland garnered votes from our readers, and Remington Park Racing & Casino gives your event an exciting and distinctive edge.
Winery
These wineries are among the best Oklahoma has to offer. Whispering Vines Vineyards & Winery, south of downtown Tulsa, offers tours and an adopt-a-plant program, followed by a harvest party each year. Silvertop Farm & Vineyards, near Ponca City, features two farm houses, seven barns, grain bins, cattle pens, Shropshire and Hampshire sheep, pecan groves, hunting and fishing, in addition to the beautiful winery.
Waters Edge Winery in OKC features more than 50 different wines and varietals. Strebel Creek Vineyard in northwest OKC is a 100-year-old barn turned into a winery and gift shop, and Put a Cork in It Winery is in OKC's Bricktown and provides friendly service and tasty products to taste.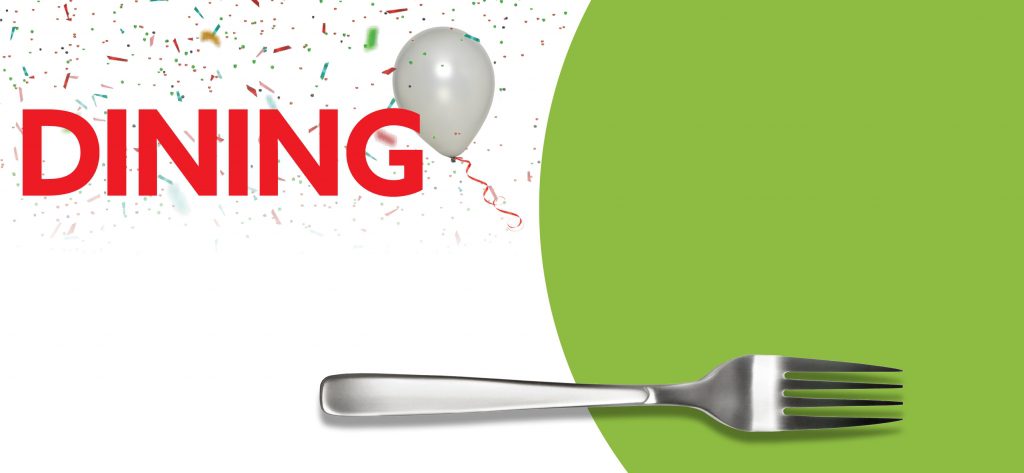 Asian
Asian cuisine offers a delightful myriad of flavors and textures to customers. In Tulsa, Ri Le's Vietnamese restaurant has impressed diners for more than 30 years with its traditional dishes. KEO offers hip, modern, southeast Asian dishes in an upscale, casual atmosphere. Lanna Thai has pleased customers with authentic fare for more than 20 years. P.F. Chang's offers inspired dishes from across Asia – made from scratch every day.
OKC's Sushi Neko is loved for its Japanese cuisine and Robata bar. Grand House Asian Bistro is known for its traditional dim sum and live music on the weekends, plus its Chinese lunch and dinner selections. Szechuan Bistro is lauded for its menu and its exceptional service.
Bakery
Delicate pastries, warm, yeasty bread and sweet fruit pies are among the delights found at local bakeries. In Tulsa, Merritt's Bakery is a family-owned, inviting place to get everything from elaborate wedding cakes to apple fritters. Queenie's Cafe and Bakery's organic, fresh-made cakes, pies and brownie bars are much-loved, and Felini's serves breakfast and lunch with perfectly baked cookies for dessert.
Diners rave over La Baguette Bistro in OKC and its turtle cheesecakes, raspberry and chocolate truffle tartes and carrot cake. Cuppies & Joe serves primo cupcakes and gourmet coffee, while N D Foods in Nichols Hills serves up sandwiches on homemade bread. Other favorites include Cafe 501's artisan breads, ButterSweet Cakes' wedding and grooms' cakes and Big Sky Bread Company's freshly baked goods.
Barbecue Restaurant
Falling off the bone, covered in sticky-sweet sauce, barbecue is an Oklahoma favorite all on its own. In Tulsa, Burn Co. Barbecue's smoked sausage and tender brisket are so popular that you have to line up early. Rib Crib is favored for its slow-smoked barbecue, while Elmer's BBQ is a longstanding Tulsa tradition. Albert G's Bar-B-Q has been "smokin' to please" since 1992, and Billy Sims Barbecue's tender brisket and ribs are reader favorites. Oklahoma Joe's Barbecue is loved for its burnt ends, slow-smoked ribs and pulled pork.
In OKC, Earl's Rib Palace has pleased passionate barbecue lovers since 1996. Swadley's World Famous Bar-B-Q is a favorite of more than 20 years, and Iron Star Urban Barbeque offers a unique, tasty spin on one of Oklahoma's favorite cooking styles.
Breakfast
Whether you have a penchant for a hearty meal or would rather stick with coffee and a bagel, Oklahoma's breakfast restaurants are unmatched. Among Tulsa favorites are Brookside by Day, which gives patrons a memorable experience, and Phill's Diner, which has offered rib-sticking breakfasts for decades. Old School Bagel Cafe with its perfectly chewy bagels and Tally's Good Food Cafe with its comfort food are other reader choices. The Wild Fork's world cuisines and Savoy's delectable menu handed down through four generations are also favored.
OKC's First Watch includes traditional and modern choices, from omelets to power bowls. Classen Grill has dished up delicious, filling breakfasts, from migas to biscuits and gravy, for decades. Neighborhood JA.M. brings much-loved mimosas and made-from-scratch biscuits to the table.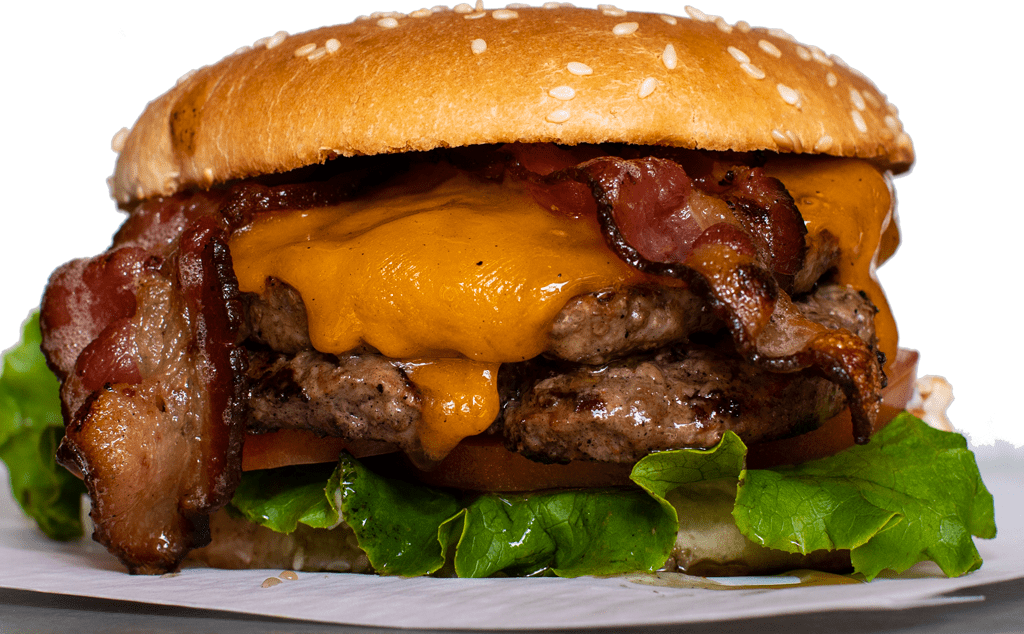 Burger
Juicy, hot and smothered with cheese and crisp veggies, a hamburger hits the spot any time of year. In Tulsa, Ron's Hamburgers and Chili brings tasty to the table with its smothered burgers, and Billy's on the Square with its perfect charburgers are fan favorites. Freddy's Frozen Custard & 
Steakburgers in Tulsa and OKC is adored for its classic steakburgers. Trey's Bar and Grill's Theta burger, Growler USA's nitro barbecue bacon cheddar burger, and Fat Guy's Burger Bar, home of fat and juicy selections, are all favorites.
In OKC, most loved are Tucker's Onion Burgers with its namesake offering. The Garage with its bison, turkey and angus beef burgers and S&B's Burger Joint with its beer, burgers and rock 'n' roll.
Coffee Shop
For those who can't crack an eyelid without the promise of coffee, these shops get all the love. In Tulsa, Chimera Cafe delights coffee-sippers with a variety of brews, many that are organic. Mecca Coffee Company and DoubleShot Coffee Company offer coffees from around the world with impeccable customer service. Also favored are Shades of Brown, an artistic experience; Cirque Coffee Roasters with its "unconventional" and "wild" coffee and Topeca Coffee Roasters with its diligently crafted roasts.
In OKC, many folks can't live without a Starbucks run to start the day. Perk Place Cafe and its free coffee from 7 to 8 a.m. is also a favorite among the caffeine-imbued. The Red Cup's fair-trade organic coffee, Coffee Slingers Roasters' subscriptions and All About Cha's gourmet drinks round up all the faves.
Deli/Sandwich Shop
Whether it's lunch, brunch or supper, these shops bring us fresh, tasty subs, soups and salads. In Tulsa, readers love PJ's Sandwich Shoppe and Felini's for their plethora of delicious comestibles. Jason's Deli's wholesome ingredients, Bill and Ruth's sandwiches (built to your satisfaction) and Jimmy John's gourmet sandwiches round out reader favorites.
OKC's N D Foods (also a favorite for baked goods), Perk Place Cafe with its generous portions and Someplace Else A Deli & Bakery's old-school lunch counter are held in esteem.
Dessert
Sweets are a guilty pleasure, and dessert emporiums clearly satisfy our readers. In Tulsa, Glacier Confection's splendid chocolates tickle the taste buds perfectly. Also favored are The Cheesecake Factory's rich and creamy desserts and Michael V's house-made desserts, like baked fudge, coconut cream pie and creme brulee.
In OKC, Vast's impeccable apple tart and brown butter cookie crumble inspire sweet dreams. Redrock Canyon's desserts are also preferred, and ButterSweet Cakes is noted for its rich treats. Cuppies & Joe's daily baked cupcakes and other goodies and Cheever's Cafe and its sweet biscuits, carrot cake and roasted pecan ice cream ball also ranked high with readers.
Diner
Diners are where we go for comfort food. Tulsa's favorites include Phill's Diner and Tally's Good Food Cafe, where meals like open-faced roast beef sandwiches and chicken fried steak cover the plate and fill your stomach – and heart. The Dilly Diner in the Blue Dome District is much loved, too, and Savoy's menu, handed down through four generations, is another Tulsa go-to.
OKC's Sunnyside Diner offers meals made with "a dash of sunshine" that customers adore. The Good Gravy Diner wows patrons with its savory dishes, and The Diner in Norman has earned an outstanding reputation for its breakfasts and Tex-Mex meals.
Fast Food
For a quick, delicious meal every now and then, readers endorse Arby's as one of the best across the state for its hot roast beef sandwiches and crisp curly fries, while Sonic Drive-In is beloved for drinks, tater tots, hamburgers and corn dogs. Chick-Fil-A is a favorite because of its sandwiches, and Taco Bueno, with its platters, tacos and nachos, is another reader choice.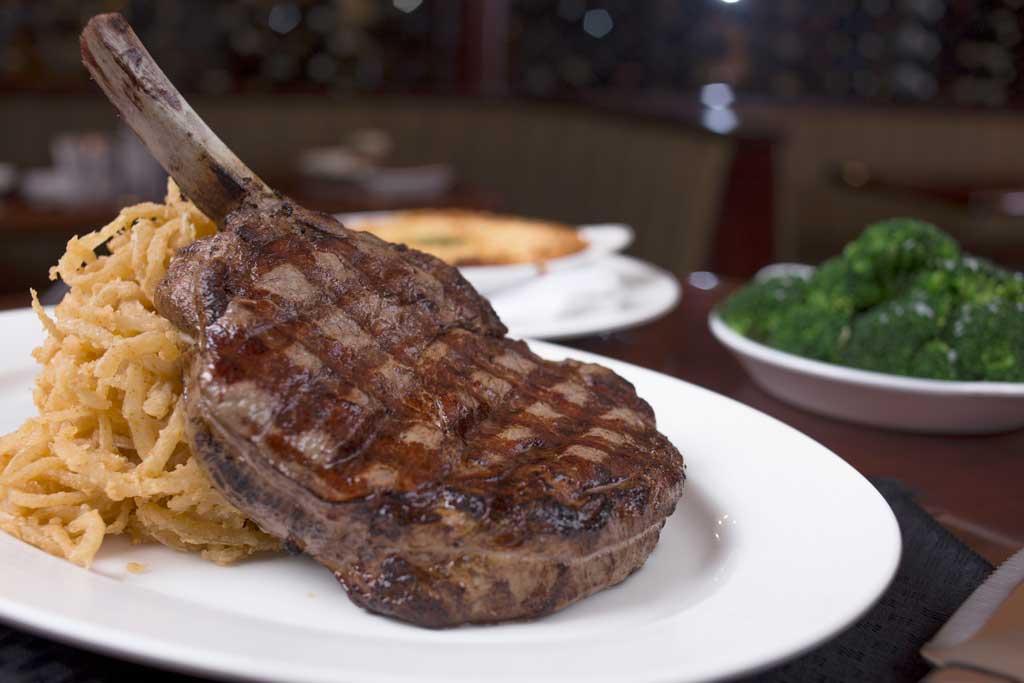 Fine Dining
Gourmet cuisine, refined atmospheres and ingenious dishes draw patrons to establishments such as Tulsa's The Summit Club with its exclusivity and sumptuous meals. Polo Grill, with fine service and cuisine, is another cream-of-the-crop restaurant. Palace Cafe and its delicious, memorable dinners on Cherry Street also gained our readers' favor. Stonehorse Cafe and its French- and American-inspired cuisine, and Juniper's downtown farm-to-table dining are also reader choices.
In OKC, Vast and Mahogany Prime Steakhouse are celebrated for their august menus. Mickey Mantle's Steakhouse with its signature steak is another top choice, while the Hefner Grill with its lake view and Viceroy Grille in the Ambassador Hotel are much admired, too.
Food Truck
As fun, unique ways to get your eats quickly, food trucks are adored by our readers. In Tulsa, they choose MooChewSooey BBQ, with a funny name and fantastic food, and Lone Wolf Banh Mi, which specializes in tasty banh mi, kimchi fries and rice bowls. El Somborsito is also a favorite for its tacos and tortas.
In OKC, Big Truck Tacos serves Mexican street food with a chef's twist. Flavor Train is a go-to for a dragon burger or choo-choo chop, among other culinary wonders. Crepes N Tater Cakes offers made-from-scratch specials and I Don't Know & I Don't Care caters to the gourmet food lover.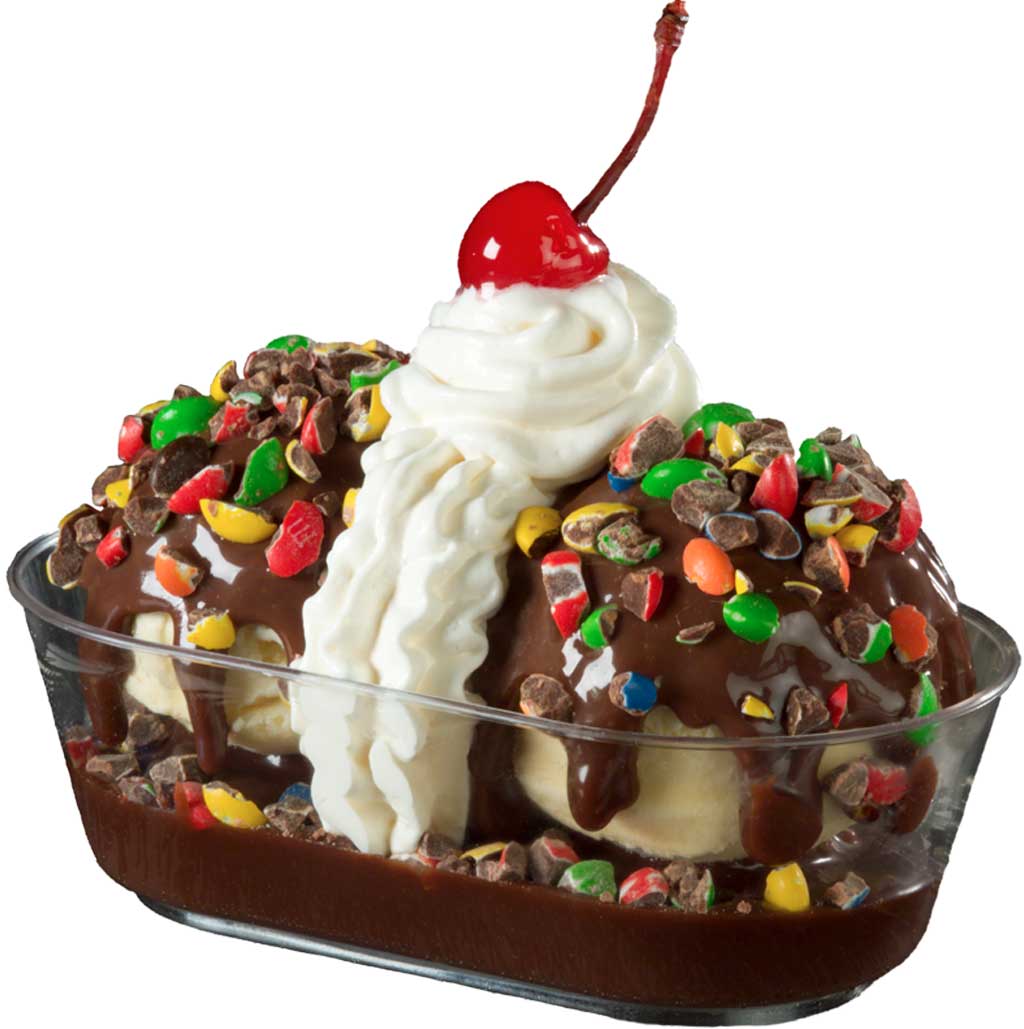 Ice Cream 
When it comes to frozen desserts, the sweetest, creamiest scoops take the cake (cones). Across the state, Braum's scoops up its rich, flavorful ice creams, Marble Slab Creamery's homemade ice cream has a variety of mix-ins, and Baskin-Robbins' flavor of the month keeps ice cream aficionados happy. In Tulsa, STG Gelateria has gelato in every flavor imaginable.
Italian
Tender pasta, spicy marinara and warm, delicious bread are foodie favorites without a doubt. In Tulsa, Ti Amo Ristorante Italiano is authentic, cozy and delicious. Biga has quality dishes and first-rate service. Dalesandro's Italian Cuisine is known for quality ingredients with that "Dalesandro magic." Villa Ravenna and Tucci's offer special ambiances and mouthwatering menus.
OKC's Stella Modern Italian Cuisine brings a fun, relaxed atmosphere and traditional favorites to the table. Tommy's Italian American Grill's refined, casual charm delights readers. Gabriella's Italian Grill and Pizzeria has satisfied appetites with homemade food for nearly 60 years.
Margarita
A tequila, lime and triple sec cocktail, frozen or on-the-rocks, is perfect with savory enchiladas, crispy tacos and cheesy queso. In Tulsa, Mi Cocina offers signature margaritas, such as its jalepeno-agave, cucumber, and mambo taxi varieties. Los Cabos Mexican Grill and Cantina's margaritas make the list; Cafe Ole's patio favorites are also much-admired. El Maguey Mexican Restaurant offers some top-notch frosty concoctions, too.
In OKC, Iguana Mexican Grill is favored for its tangy pomegranate margarita, just to name one of many. Mama Roja Mexican Kitchen's "bomb pop margarita" is much loved, as is Poblano Grill's sangria swirl.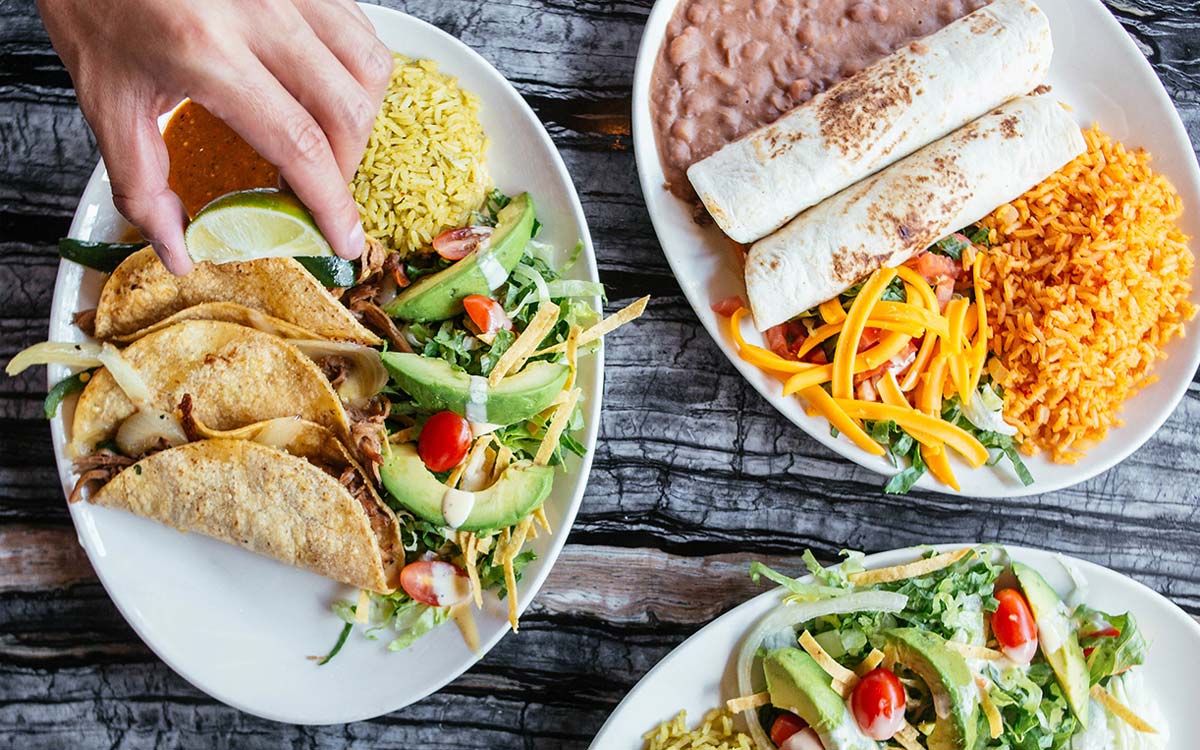 Mexican
The cheesy, spicy, mouthwatering goodness of Mexican food is popular throughout Oklahoma, and these restaurants offer the whole enchilada. In Tulsa, Mi Cocina's fine, handcrafted dishes are popular. El Guapo's Cantina offers Oaxacan-influenced cuisine, while Elote Cafe and Catering's locally sourced, environmentally friendly dishes take the cake … er … taco. Ted's Cafe Escondido keeps diners happy with its signature homemade tortillas. Los Cabos Mexican Grill and Cantina is another top choice because of its sophisticated, gourmet taste.
In OKC, Iguana Mexican Grill's from-scratch, regional and Tex-Mex menu is a favorite, along with Mama Roja Mexican Kitchen and its border-style menu. Ted's Cafe Escondido is also an OKC favorite, and San Marcos is a popular lunch and dinner spot.
Outside Dining
When Mother Nature gives us a beautiful day, eating on outdoor patio is a given. In Tulsa, Mi Cocina takes top prize again. Los Cabos Mexican Grill and Cantina's patio overlooks the water near the Bass Pro Shops in Broken Arrow. Redrock Canyon Grill has lovely outdoor settings in both Tulsa and OKC. The Blue Rose Cafe's patio seating overlooking the Arkansas River is another popular spot.
In OKC, the Museum Cafe at the Oklahoma City Museum of Art is a favorite, and Bleu Garten, with a variety of food trucks and plenty of seating, is another go-to outdoor hang out.
Pizza
Whether it's New York style, Chicago style or any style, pizza is pretty much manna from heaven. Tulsa's favorite joints include Andolini's Pizzeria, a true "pizza destination" for pie connoisseurs, and Mazzio's for quality and convenience. Hideaway Pizza is popular in both Tulsa and OKC, and Prairie Fire Pie brings artisan pizzas to the table on Tulsa's Cherry Street. Upper Crust Pizza, in Tulsa and OKC, is another loved eatery, with its wood-fired pies and relaxing ambiance. Empire Slice House in OKC is a beloved restaurant and bar. Marco's Pizza is also a top choice.
Place to Take Out-of-Town Guests
When in-laws or friends come to visit, you want to impress them with one special restaurant … or return to a place that they liked before. In Tulsa, members can wow their guests at The Summit Club. Everyone can relish reader favorites such as Palace Cafe, Polo Grill, Stonehorse Cafe and Juniper. Celebrity Restaurant, with its renowned Caesar salad and fried chicken, and Hammett House Restaurant in Claremore are beloved, too.
OKC's top choices include Vast, in the heart of downtown, and Mahogany Prime Steakhouse, where steak is the star. Also favored are Mickey Mantle's Steakhouse and Cattlemen's Steakhouse, both of which satisfy hearty appetites.
Salads
Crisp lettuce, sweet spinach, exotic dressings and enticing toppings make for delectable salads. In Tulsa, Celebrity Restaurant's traditional Caesar salad is among the best, according to readers. Charleston's Restaurant offers the tasty spinach-and-chicken Waldorf salad, among several others, and is a reader favorite in both Tulsa and OKC. Jason's Deli offers a fresh variety, and Salata's completely customizable salads are crowd pleasers.
In OKC, Coolgreens, with its nutritious and delicious selection, wins over our readers, along with Cafe 501 and its unique offerings.
Salsa
Warm tortilla chips dipped in tangy, spicy salsa is a wonderful meal starter. In Tulsa, Mi Cocina has some beloved salsas. El Maguey Mexican Restaurant's "awesome salsa" and Cafe Ole's delectable salsa are popular choices, while Los Cabos Mexican Grill and Cantina gets praise for its fire-roasted salsa.
In OKC, Ted's Cafe Escondido's atomic salsa and Poblano Grill's salsa, made fresh daily, are two favorites. Iguana Mexican Grill's fresh and chunky salsa and Green Chili Kitchen's prized salsa round out our readers' selections.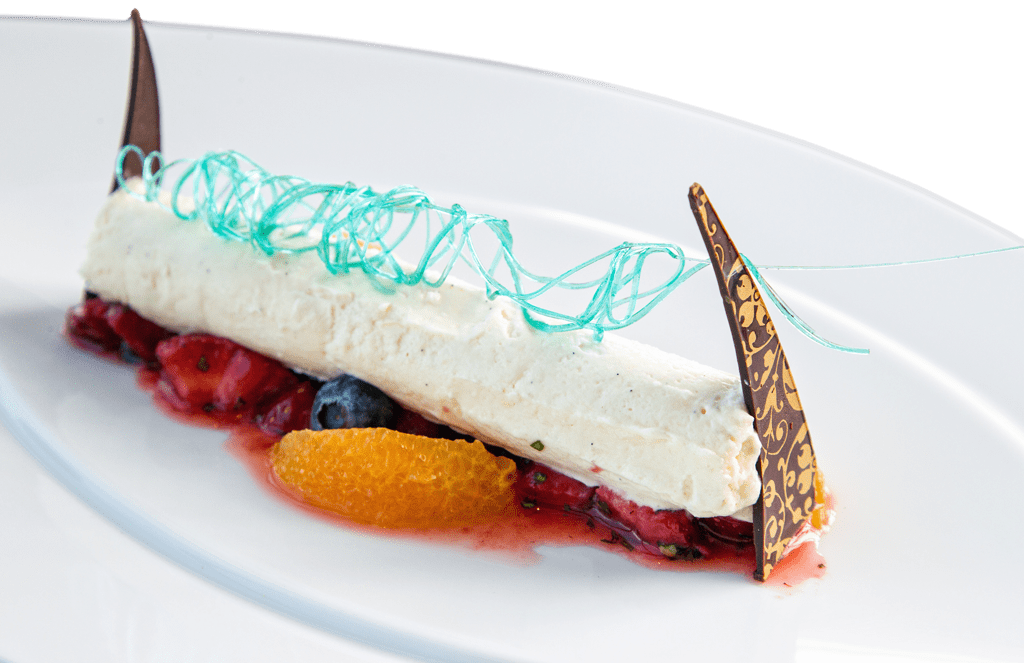 Seafood
Bringing us coastal favorites, Oklahoma's seafood restaurants are popular. In Tulsa, top choices include Bodean Restaurant and Market, which offers fine dining in-house and fresh seafood to cook at home. Readers also like Bonefish Grill's catch-in-season specials and Red Lobster gets a nod for its quality dishes. The White River Fish Market & Restaurant, with its line out the door, is also much admired by Tulsans.
In OKC, Vast's fresh offerings are the pinnacle of fine dining, while Mickey Mantle's Steakhouse has grilled redfish, pan roasted sea bass and ahi tuna that readers say are "can't miss." Pearl's Oyster Bar, with its innovative fusion of creole, Southwest, Asian and Mediterranean, and The Shack Seafood and Oyster Bar's Cajun recipes are also favored.
Steakhouse
Mouthwatering, fine cuts of beef are steakhouse staples. In Tulsa, Fleming's Prime Steakhouse and Wine Bar and Ruth's Chris Steak House keep customers returning repeatedly with their tender, signature cuisines. Mahogany Prime Steakhouse in Tulsa and OKC, where great steak is a rule, and Prhyme Downtown Steakhouse's upscale, modern interpretation of the steakhouse in Tulsa are two more much-loved eateries. Freddie's Bar-B-Que and Steak House in Sapulpa offers delectable eats and friendly service. Bull in the Alley, with its first-rate steaks and clandestine location, is perfect for an upscale night out.
OKC's steakhouses also bring the premium beef, including Mickey Mantle's Steakhouse and its signature steak. Boulevard Steakhouse and its prime dining experience win the hearts of our readers, and Red PrimeSteak, with its unprecedented style, makes waves, too. The Ranch Steakhouse's old-world atmosphere, Junior's ultimate dining experience and Cattlemen's Steakhouse in historic Stockyard City are also among the top choices for delicious grub.
Stylish New Restaurant
Everyone gets excited about new eateries to try. In Tulsa, Bird and Bottle opened this spring with a unique atmosphere and menu. Nola's Creole & Cocktails on Cherry Street offers Cajun grub and stylish digs, and Jane's Delicatessen on Route 66 provides an eclectic mix of Jewish, German and French-Canadian fare in a groovy setting.
OKC has several stylish, new establishments of note, including Bar Arbolada, which opened in April with an LA-inspired design and delicious cocktails. Neighborhood JA.M. has a bright, cheerful decor and delicious food. Scratch Kitchen & Cocktails opened an event center in Norman to much fanfare. Other places include The Press, with its open ambiance and Southern comfort food, and Buttermilk Paseo, with its outdoor seating and friendly service.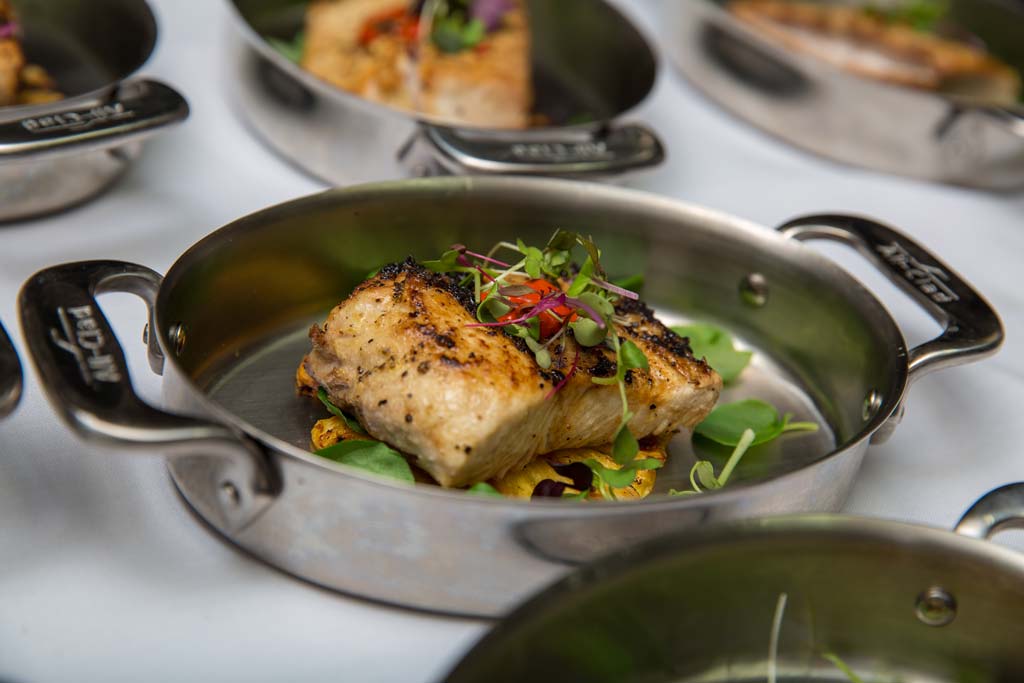 Sunday Brunch
From upscale to down-home, Sunday brunch is the darling of these restaurants. In Tulsa, The Summit Club offers elegant dining with beautiful views. Polo Grill's well-constructed menu aims to please, and Palace Cafe's delicious options bring customers back week after week. Ridge Grill, with a menu featuring medallion of beef tenderloin paired with fresh eggs, any style, and Ridge Mountain French toast, and The Chalkboard, with short rib hash or silver dollar pancakes, are much admired, too.
In OKC, Flint has entrees such as red beans and rice and candied bacon, fried green tomatoes and southwestern-inspired choices. Cafe 501's menu is another reader choice; Cheever's Cafe garners praise as well. Neighborhood JA.M.'s signature mimosas and Classen Grill's classic offerings are also favorites.
Sushi
Beautiful to look at, light on the stomach and pleasant in all its healthy goodness, sushi is a reader favorite. In Tulsa, in the raw has been in business for more than 20 years. Fuji is the home of the "euphoria roll." Sushi Hana and its Japanese fusion and Yokozuna's vibrant menu and stylish decor are also reader favorites.
OKC's Sushi Neko is lauded for its food and its atmosphere, while Musashi's Japanese Steakhouse's extensive sushi selections please many. The Sushi Bar, with its excellent selection and quality service, is another top choice.
Vegan/Vegetarian Restaurant
As plant-based diets become increasingly popular, readers look for fresh, healthy options that meet their cravings. In Tulsa, Chimera Cafe has affordable dishes that enchant the taste buds. Ediblend Superfood Cafe is another popular choice, with its tasty menu based on whole food nutrition. Zoe's Kitchen and Laffa Medi-Eastern Restaurant & Bar both offer Mediterranean dishes that vegans and vegetarians enjoy.
In OKC, Coolgreens serves green tea, fresh salad and lunches that wow readers. The Red Cup, with its extensive menu, and Picasso Cafe, with its five-course veggie dinner with wine pairings, entice vegetable lovers. Earth Natural Foods and The Loaded Bowl are two other favorites.
[nextpage title="Index"]
Places and Faces
Artist
1. P.S. Gordon TUL
2. Otto Duecker TUL
3. John Hammer TUL
4. Desmond Mason OKC
5. Greg Burns OKC
6. Stephanie Brudzinski OKC
Charity Event
1. Painted Pony Ball, benefiting the Children's Hospital Foundation at Saint Francis TUL
2. Carnivale, benefiting Mental Health Association Oklahoma TUL
3. Icons and Idols, benefiting Tulsa Ballet TUL
1. Boots and Ball Gowns, benefiting Infant Crisis Services OKC
2. Renaissance Ball, benefiting Oklahoma City Museum of Art OKC
3. Gumdrops and Lollipops Ball, benefiting The Anna's House Foundation OKC
Chef
1. William Lyle – The Summit Club TUL
2. James Shrader – Palace Cafe TUL
3. Tim Richards – Doc's Wine and Food TUL
1. Kurt Fleischfresser – Vast OKC
2. Jonathon Stranger – En Croute OKC
3. Jason Campbell – Mary Eddy's Kitchen x Lounge OKC
CEO
1. Jake Henry Jr. – Saint Francis Health System TUL
2. Terry Spencer – ONEOK, Inc. TUL
3. Paula Marshall – The Bama Companies/ Phil Albert – Pelco Structural TUL
1. Robert A. Funk – Express Employment Professionals OKC
2. Bill Cameron – American Fidelity Assurance Co. OKC
3. David Green – Hobby Lobby OKC
Company to Work For
1. Cherokee Nation Businesses/ONEOK, Inc. TUL
2. Williams Companies/ Manhattan Construction Company TUL
3. Saint Francis Health System TUL
1. Chickasaw Nation OKC
2. Cox Communications OKC
3. American Fidelity Assurance Co. OKC
Local Band
1. Hanson TUL
2. The Fabulous Mid Life Crisis Band TUL
3. Branjae Music TUL
1. The Flaming Lips OKC
2. Superfreak OKC
3. Kyle Dillingham and Horseshoe Road OKC
Local Icon/Landmark
1. Golden Driller TUL
2. Center of the Universe TUL
3. Blue Whale of Catoosa TUL
1. Oklahoma City National Memorial and Museum OKC
2. Devon Energy Center OKC
3. Wheeler Ferris Wheel OKC
Local Park
1. Gathering Place TUL
2. Guthrie Green TUL
3. Woodward Park TUL
1. Myriad Botanical Gardens OKC
2. Kite Park OKC
3. Mitch Park OKC
Local Radio Personality
1. Jeremie Poplin – 1430 KTBZ TUL
2. Randy & Steph – 106.9 K-HITS TUL
3. Sunny Leigh – 98.5 KVOO TUL
1. Joey and Heather – 98.9 KYIS-FM OKC
2. Jack and Ron – The Jack and Ron Show Podcast OKC
3. Jeff Roberts – 104.1 KMGL OKC
Local TV Personality
1. Scott Thompson – KJRH, Channel 2 TUL
2. Karen Larsen – KJRH, Channel 2 TUL
3. LeAnne Taylor – KOTV, Channel 6 TUL
1. Kelly Ogle – KWTV, Channel 9 OKC
2. Paul Folger – KOCO, Channel 5 OKC
3. Emily Sutton – KFOR, Channel 4 OKC
Meteorologist
1. Travis Meyer – KOTV, Channel 6 TUL
2. Lacey Swope – KOTV, Channel 6 TUL
3. Mike Collier – KJRH, Channel 2 TUL
1. Emily Sutton – KFOR, Channel 4 OKC
2. Mike Morgan, KFOR, Channel 4 OKC
3. David Payne – KWTV, Channel 9 OKC
Performing Arts Organization
1. Celebrity Attractions TUL
2. Tulsa Ballet/Tulsa Opera TUL
3. Tulsa Performing Arts Center TUL
1. Lyric Theatre of Oklahoma OKC
2. Oklahoma City Philharmonic OKC
3. Oklahoma City Civic Center Music Hall OKC
Small Town
1. Claremore TUL
2. Bixby TUL
3. Jenks TUL
1. Guthrie OKC
2. Yukon OKC
3. Stillwater OKC
HOME
Architect, Residential
1. Jack Arnold TUL
2. Brian Freese – Freese Architecture TUL
3. Michael R. Dankbar – Unique Residential Design/John Duvall – Duvall Architects TUL
1. Bruce Bockus – Bockus Payne Architecture OKC
2. Brent Gibson – Classic Home Design OKC
3. Rand Elliott – Elliott & Associates Architects OKC
Architect, Commercial Firm
1. KKT Architects, Inc. TUL
2. Matrix Architects Engineers Planners TUL
3. Selser Shaefer Architects/GH2 Architects TUL
1. GH2 Architects OKC
2. FSB Architects & Engineers OKC
3. REES Commercial Architecture Firm OKC
Bathroom Fixtures
1. Heatwave Supply and Showroom TUL
2. Hoffman Fixtures Co. TUL
3. Ferguson Bath, Kitchen and Lighting Gallery TUL
1. Designer Hardware and Plumbing by Faye OKC
2. Expressions Home Gallery OKC
3. Ferguson Bath, Kitchen & Lighting Gallery OKC
Cabinetry
1. Mill Creek Lumber TUL
2. Jay Rambo Company TUL
3. Sullivan's Custom Cabinetry TUL
1. Northwest Building Supply OKC
2. Lowe's OKC
3. David Bradley Cabinetry OKC
Designer Home Furnishings
1. Richard Neel Interiors TUL
2. SR Hughes TUL
3. Hawley Design Furnishings TUL
1. 30A Home OKC
2. Mister Robert Fine Furniture and Design OKC
3. Interior Gilt OKC
Electric Services
1. Gilley Electric TUL
2. Aspen Electrical Services LLC/Houchin Electric Company TUL
3. Harp Service Company/ Firefly Electricians TUL
1. Integrated Electric OKC
2. Innovative Electric OKC
3. Tom King Electric/Ace Electrical Services/Ritchie Electric OKC
Flooring Company
1. Johnson Floor & Home (Carpet One) TUL
2. Renaissance Hardwood Floors/C&C Tile & Carpet Co. TUL
3. Superior Wood Floors & Tile TUL
1. Star Flooring OKC
2. Smith Carpet and Tile Center OKC
3. Floor World OKC
Furniture Store
1. Bassett TUL
2. Luxe Furniture and Design TUL
3. Mathis Brothers Furniture TUL
1. Mathis Brothers Furniture OKC
2. Bob Mills Furniture OKC
3. Edmond Furniture Gallery OKC
Heating and Air
1. Airco Service TUL
2. Air Comfort Solutions TUL
3. Air Assurance TUL
1. Airco Service OKC
2. Air Comfort Solutions OKC
3. A-1 Heat and Air OKC
Home Builder
1. Barron and McClary TUL
2. Brian D. Wiggs Homes TUL
3. Simmons Homes TUL
1. Kent Hoffman Construction OKC
2. Homes by Taber OKC
3. Paul Little Construction OKC
Home Improvement/Appliance Store
1. Lowe's TUL
2. Metro Appliances and More TUL
3. The Home Depot/Hahn Appliance Warehouse TUL
1. Lowe's OKC
2. The Home Depot OKC
3. Expressions Home Gallery OKC
Home Security
1. Advance Alarms TUL
2. Guardian Security Systems TUL
3. ADT Security Services TUL
1. ADT Security Services OKC
2. Cox Communications OKC
3. Integrated Security & AV Automation OKC
Indoor/Outdoor Lighting
1. LunaScapes TUL
2. Oklahoma Lighting Distributors, Inc. TUL
3. MGM Lighting TUL
1. Lowe's OKC
2. Hunzicker Brothers OKC
3. Lighting Concepts OKC
In-Home Video/Audio
1. Video Revolution TUL
2. Dynamic Audio TUL
3. Kazar Audio Video TUL
1. Acoustic Designs OKC
2. Audio Dimensions OKC
3. Digital Future Security & Automation OKC
Interior Designer
1. Richard Neel Interiors/Christopher Murphy Designs TUL
2. Austin Bean Design Studio TUL
3. Silex Interiors/Leslie Elliott Interiors TUL
1. Carson See – Sees Design OKC
2. A-Line Designs OKC
3. 30A Home OKC
Kitchen Designer
1. Jay Rambo Company TUL
2. Kitchen Concepts TUL
3. Kitchen Ideas/Carriage House Design TUL
1. A Karen Black Company OKC
2. Classic Kitchens OKC
3. Urban Kitchens OKC
Landscape Designer
1. Kingdom Landscape TUL
2. Clare Ashby Landscape Architect TUL
3. Southwood Landscape and Garden Center TUL
1. Caviness Landscape Design OKC
2. TLC Garden Centers OKC
3. Turf Solutions OKC
Lawn and Garden Store
1. Westlake Ace Hardware TUL
2. Southwood Landscape and Garden Center/Sanders Nursery/Hardscape Materials TUL
3. Ted & Debbie's Flower Garden/Under the Sun Garden Center TUL
1. TLC Garden Centers OKC
2. Lowe's OKC
3. The Home Depot OKC
Lawn Maintenance
1. LawnAmerica TUL
2. Complete Lawn Care TUL
3. TruGreen Lawn Care TUL
1. Turf Solutions OKC
2. Urban Lawn and Garden OKC
3. Squared Away Lawns OKC
Lighting Store
1. Andrew's Lighting and Hardware Gallery TUL
2. Garbe's TUL
3. LifeStyles TUL
1. LifeStyles OKC
2. Andrew's Lighting and Hardware Gallery OKC
3. Lighting Concepts/Hunzinker Brothers OKC
New Development
1. The Edge at East Village TUL
2. Jacobs Lofts on First TUL
3. Tulsa Club Hotel TUL
1. The Waters OKC
2. Dwellings at SoSA OKC
3. IronStone OKC
Paint Store
1. Sherwin-Williams TUL
2. Spectrum Paint TUL
3. Elder Paint & Wallpaper TUL
1. H-I-S Coatings OKC
2. Sherwin-Williams OKC
3. Lowe's/Anchor Paint OKC
Pool Designer
1. Vivion Pools and Spas, Inc. TUL
2. Baker Pools TUL
3. Fiesta Pools and Spas/Dolphin Pools and Spas TUL
1. Caviness Landscape Design OKC
2. Prestige Pools and Spas/Leisure Time Pools and Spas OKC
3. Blue Haven Pools and Spas/Absolute Pool & Spa OKC
Plumbing Service
1. Airco Service TUL
2. Mullin Plumbing TUL
3. Allied Plumbing Service/Roto-Rooter TUL
1. Airco Service OKC
2. Burrows Plumbing Company OKC
3. Hull Plumbing OKC
Real Estate Company
1. Walter and Associates TUL
2. McGraw Realtors TUL
3. Keller Williams Realty TUL
1. Keller Williams Realty OKC
2. First Source Real Estate, Inc. OKC
3. Century 21 OKC
Remodeler
1. David Trebilcock Construction TUL
2. Powers Design and Build TUL
3. Jeff La Rue – La Rue Homes TUL
1. Paul Little Construction OKC
2. Remodeling Concepts OKC
3. Trotter Construction OKC
Roofer
1. Turner Roofing TUL
2. Elliott Roofing/A-Best Roofing TUL
3. Blacksmith Roofing & Construction TUL
1. Elliott Roofing OKC
2. Jenco Roofing & Custom Metals OKC
3. Basey's Roofing OKC
Storm Shelter
1. F5 Storm Shelter TUL
2. TornadoSafe TUL
3. FamilySAFE TUL
1. StormSafe Shelters OKC
2. Ground Zero Storm Shelters OKC
3. Central Precast OKC
Title/Escrow Company
1. Guaranty Abstract Co. TUL
2. FirsTitle TUL
3. Titan Title/Tulsa Abstract TUL
1. The Oklahoma City Abstract and Title Co. OKC
2. American Eagle Title Insurance Co. OKC
3. First American Title OKC
Window Company
1. Thermal Windows TUL
2. Pella Windows and Doors TUL
3. Window World TUL
1. Metro Glass OKC
2. Window World OKC
3. Champion Windows and Home Exteriors OKC
Services
Accounting Firm
1. HoganTaylor LLP TUL
2. Carl Webb CPA TUL
3. Eide Bailly LLP TUL
1. Early & Means OKC
2. Larry K. Anderson CPA OKC
3. Copeland, Hild & Trotter OKC
Airline
1. American Airlines STATE
2. Southwest Airlines STATE
3. Delta Air Lines/United Airlines STATE
Assisted Living Center
1. Inverness Village TUL
2. Oklahoma Methodist Manor TUL
3. Montereau TUL
1. Grace Living Center OKC
2. Bellevue Health and Rehabilitation Center OKC
3. The Fountains at Canterbury OKC
Attorney
1. William R. Grimm – Barrow and Grimm TUL
2. Michael Barkett – The Barkett Law Firm/Brad Beasley – Boesche McDermott LLP TUL
3. Bruce Edge – Edge Law Firm/James R. Gotwals – James R. Gotwals & Associates TUL
1. Randall K. Calvert – Calvert Law Firm/Mark E. Hammons, Sr. – Hammons, Gowens, Hurst and Associates OKC
2. Noble McIntyre – McIntyre Law OKC
3. Donelle Ratheal – Ratheal, Maggard & Fortune/Stanley M. Ward – Ward Glass Attorneys OKC
Auto/Tire Shop
1. Robertson Tire STATE
2. Hibdon Tires Plus STATE
3. Discount Tire Store STATE
Bank
1. Bank of America TUL
2. RCB Bank/Bank of Oklahoma/Commerce Bank TUL
3. Arvest Bank/Regent Bank/Prosperity Bank TUL
1. MidFirst Bank OKC
2. First Fidelity Bank OKC
3. First National Bank of Oklahoma OKC
Caterer
1. 624 Catering TUL
2. Aila's Catering Events, Inc. TUL
3. Ludger's Catering and Events TUL
1. Aunt Pittypat's Catering OKC
2. Running Wild Catering OKC
3. Abbey Road Catering OKC
Credit Union
1. Tulsa Federal Credit Union/Oklahoma Central Credit Union TUL
2. Tinker Federal Credit Union/TTCU Federal Credit Union TUL
3. Communication Federal Credit Union TUL
1. Tinker Federal Credit Union OKC
2. WEOKIE Federal Credit Union OKC
3. Communication Federal Credit Union/OKCU – Oklahoma's Credit Union  OKC
Dry Cleaners/Laundry
1. Phoenix Cleaners/Yale Cleaners TUL
2. WaterStone Cleaners TUL
3. Fox Cleaners/Spiffy's Cleaners/LaMode Cleaners TUL
1. American Cleaners OKC
2. Tide Dry Cleaners OKC
3. Nichols Hills Cleaners OKC
Event or Party Planner
1. Talmadge Powell – TPC Studios TUL
2. Ashley Farthing-Porto – Farthing Events TUL
3. Lynn Wheatley – Lasting Impressions TUL
1. Judy Lehmbeck – Judy Lehmbeck Bridal and Party OKC
2. Emerson Events OKC
3. Ever Something/factor 110| 110 events OKC
Florist
1. Toni's Flowers and Gifts TUL
2. Mary Murray's Flowers/Mrs. DeHaven's Flower Shop TUL
3. Stems/Ted & Debbie's Flower Garden/Burnett's Flowers & Designs TUL
1. Tony Foss Flowers OKC
2. Inspire Events & Design OKC
3. Ruby's Garden Center OKC
Funeral Service
1. Moore Funeral Home TUL
2. Ninde Funeral and Cremation/Floral Haven TUL
3. Stanleys Funeral and Cremation TUL
1. Baggerley Funeral Home OKC
2. Hahn-Cook, Street & Draper Funeral Directors OKC
3. Mercer-Adams Funeral Service OKC
Hair Salon
1. Jara Herron Medical Spa and Salon TUL
2. iidentity Salon/Ihloff Salon and Day Spa TUL
3. Cypress Avenue Salon/Coco & Rose Salon TUL
1. AnnElyse Salon and Spa OKC
2. Velvet Monkey Salon OKC
3. Eden Salon and Spa OKC
Home/Auto Insurance
1. Farmers Insurance Group STATE
2. State Farm Insurance STATE
3. Allstate STATE
Home Pest Control
1. Emco Termite & Pest Control TUL
2. Montgomery Exterminating TUL
3. Arrow Exterminators TUL
1. Moxie Pest Control OKC
2. Scott's Termite and Pest Control OKC
3. Terminix OKC
Investment Firm
1. Merrill Lynch/Morgan Stanley STATE
2. Charles Schwab STATE
3. Ameriprise Financial/Edward Jones STATE
Law Firm
1. Barrow & Grimm/Latham | Wagner | Steele | Lehman TUL
2. Jones, Gotcher and Bogan/The Swift Law Firm TUL
3. GableGotwals/Conner and Winters/McAfee and Taft TUL
1. Crowe & Dunlevy/Doerner, Saunders, Daniel and Anderson OKC
2. Echols & Associates/Hall Estill OKC
3. Foliart, Huff, Ottaway & Bottom Law Firm/Tawwater Law Firm PLLC OKC
 Life Insurance
1. MetLife STATE
2. Mass Mutual/Prudential STATE
3. American Fidelity Assurance Co./New York Life STATE
Moving Service
1. Two Men and a Truck TUL
2. Murphy Jones Moving TUL
3. Armstrong Relocation TUL
1. Two Men and a Truck OKC
2. 2 Fellas and a Big Vehicle Moving Company OKC
3. All My Sons Moving OKC
Pet Boarding Services
1. River Trail Animal Hospital and Pet Lodge TUL
2. Pooches/Oak Grove Veterinary Hospital TUL
3. Small Animal Hospital of Owasso TUL
1. Lucky Dog Lodge OKC
2. Portland Veterinary Hospital OKC
3. Camp Bow Wow OKC
Pet Grooming Service
1. PetSmart/Glamour Paws TUL
2. Petco TUL
3. Pet Pro TUL
1. PetSmart OKC
2. Lucky Dog Lodge OKC
3. Petco OKC
Place to Call When You Smash Your Car
1. Hourglass Collision Repair TUL
2. Bill Knight Collision Center TUL
3. Barron & Hart/Karoll Martin Paint and Body TUL
1. Bob Moore Collision Center OKC
2. Maaco Collision Repair and Auto Painting OKC
3. Collision Works OKC
Place to Detail Your Car
1. Auto Oasis TUL
2. Ecogreen Mobile Detailing TUL
3. Mr. Klean Car Wash TUL
1. Red Carpet Car Wash OKC
2. Swash Car Wash OKC
3. Classen Clean and Green Car Wash OKC
Realtor
1. Peter Walter – Walter and Associates TUL
2. Laura Hawkins – McGraw Realtors TUL
3. Blake Loveless – Walter and Associates TUL
1. Tom Hall – Keller Williams Realty OKC
2. Paula Peeler – Kalidy OKC
3. Tiffany Little – Keller Williams Realty/Ann Ballew – Keller Williams Realty OKC
Rental Car Firm
1. Enterprise Rent-A-Car STATE
2. Thrifty Car Rental STATE
3. The Hertz Corporation STATE
Retirement Community
1. Inverness Village TUL
2. Senior Star/Montereau TUL
3. Town Village Tulsa/Zarrow Pointe TUL
1. Epworth Villa OKC
2. The Fountains at Canterbury OKC
3. The Mansion at Waterford Assisted Living/Spanish Cove Retirement Village OKC
Staffing Agency
1. Express Employment Professionals/Key Personnel TUL
2. Robert Half TUL
3. ProRecruiters/JoCo TUL
1. Robert Half OKC
2. Express Employment Professionals OKC
3. Wegener Human Resource Group OKC
Veterinarian/Animal Hospital
1. Care Animal Hospital/Woodland West Animal Hospital  TUL
2. VCA Woodland Central Animal Hospital TUL
3. Southern Hills Veterinary Hospital TUL
1. Neel Veterinary Hospital OKC
2. Portland Veterinary Hospital OKC
3. Nichols Hills Veterinary Clinic OKC
Wedding Cakes
1. Merritt's Bakery TUL
2. Icing on the Top TUL
3. Ludger's Bavarian Cakery TUL
1. Amy Cakes OKC
2. Andrea Howard Cakes OKC
3. Uptown Grocery Co. OKC
Wedding Photographer
1. Chris Humphrey Photographer TUL
2. Ervin Photography TUL
3. Ace Cuervo TUL
1. Ely Fair Photography OKC
2. Sarah Libby Photography OKC
3. Visuality Photography OKC
Wireless Services
1. AT&T STATE
2. Verizon STATE
3. T-Mobile STATE
Health and Wellness
Aesthetician
1. Gabriel Horn – Uplifting Skincare TUL
2. Laura Downey – Skin Care Institute TUL
3. Lee Behling – Bella Vita Spa and Salon TUL
1. Vanessa Smith – Premier Plastic Surgery and Aesthetics OKC
2. Caitlin Kellam – Premier Plastic Surgery and Aesthetics OKC
3. Whitney Nicole – Whitney Nicole Skincare OKC
Cancer Center
1. Cancer Treatment Centers of America TUL
2. Oklahoma Cancer Specialists and Research Institute TUL

1. Stephenson Cancer Center OKC
2. INTEGRIS Cancer Institute OKC
3. ProCure Proton Therapy Center OKC
Chiropractor
1. Dr. Jack Sibley – Sibley Chiropractic Clinic TUL
2. Dr. Chuck Zoellner – Zoellner Chiropractic TUL
3. Dr. Amanda M. Kilian – Active Approach Chiropractic/Chicoine Chiropractic TUL
1. Ford Chiropractic OKC
2. Dr. Wes Hill – Hill Chiropractic Clinic OKC
3. Dr. Harmony White – Harmony Chiropractic OKC
Cosmetic/Plastic Surgeon
1. Dr. Angelo Cuzalina – Tulsa Surgical Arts TUL
2. Dr. E. Bradley Garber – E. Bradley Garber Plastic and Reconstructive Surgery TUL
3. Dr. Stephen M. Paulsen – Plastic Surgery Associates of Tulsa TUL
1. Dr. Juan Brou – Premier Plastic Surgery and Aesthetics/Dr. Tim R. Love – Dr. Tim R. Love Plastic Surgery OKC
2. Dr. Mike E. Gonce – Gonce Cosmetic Surgery OKC
3. Dr. Derek Shadid – Shadid Plastic Surgery OKC
Dentist
1. Dr. Mike Hinkle – Utica Dental TUL
2. Dr. Matthew Kincaid & Dr. Mike Kincaid – Kincaid Family Dental TUL
3. Dr. Dean Todd/Dr. Michael Engelbrecht/Dr. Mark Davis – Perfect Smile TUL
1. Dental Depot OKC
2. Dr. Ben Pinkston – Pinkston Dental Care OKC
3. Dr. Clint Pitt – Pitt Family Dentistry OKC
Dermatologist
1. Dr. Jeff Alexander – Skin Care Institute TUL
2. Tulsa Dermatology Clinic TUL
3. Dr. Lynn Anderson – Midtown Dermatology/Dr. David Minor – Skin Renewal/Center for Dermatology TUL
1. Dr. M. Zann McMahan OKC
2. Dr. Julie Lowe – Lowe Dermatology OKC
3. Dr. Michael D. John – Edmond Dermatology Clinic OKC
Family Physician
1. Dr. Joe Reese TUL
2. Dr. Brent W. Laughlin TUL
3. Dr. Gerard McNulty TUL
1. Dr. Robert Stepp OKC
2. Dr. Michael Patrick Olay OKC
3. Dr. Joseph Broome OKC
Health Club/Gym
1. Health Zone at Saint Francis TUL
2. St. John Siegfried Health Club TUL
3. Life Time Fitness/Sky Fitness & Wellbeing/Orangetheory Fitness TUL
1. 10GYM OKC
2. Planet Fitness OKC
3. Gold's Gym OKC
Health Insurance
1. UnitedHealthcare STATE
2. BlueCross BlueShield of Oklahoma STATE
3. CommunityCare/GlobalHealth STATE
Hearing Aid Provider
1. Clear-Tone TUL
2. Miracle-Ear TUL
3. Armstrong Hearing Aid Center/Gilbert's Audiology & Hearing Aid Center/Audiology of Tulsa TUL
1. Hear Again Hearing Aid Lab OKC
2. Audio Recovery OKC
3. Hearts for Hearing OKC
Home Health Service
1. Oxford HealthCare TUL
2. Interim HealthCare of Tulsa TUL
3. Visiting Angels TUL
1. Interim Healthcare of Oklahoma City OKC
2. Visiting Angels OKC
3. Choice Healthcare OKC
Hospice
1. Grace Hospice TUL
2. Saint Francis Hospice TUL
3. Clarehouse/Hospice of Green Country TUL
1. INTEGRIS Hospice House OKC
2. Crossroads Hospice & Palliative Care OKC
3. Mercy Home Health and Hospice OKC
Hospital
1. Saint Francis Health System TUL
2. St. John Health System TUL
3. Hillcrest HealthCare System/Oklahoma State University Medical Center TUL
1. INTEGRIS Health OKC
2. OU Medical Center OKC
3. Mercy Hospital OKC
Medical Spa
1. Skin Care Institute Medical and Wellness Spa TUL
2. Utica Square Skin Care/BA Med Spa and Weight Loss Center TUL
3. Emerge Medical Day Spa/Prime Medical Spa TUL
1. Premier Plastic Surgery and Aesthetics OKC
2. Dr. Tim R. Love Plastic Surgery OKC
3. Bliss Medical Spa OKC
Nursing Home
1. Saint Simeon's TUL
2. University Village TUL
3. Inverness Village TUL
1. Bellevue Health and Rehabilitation Center OKC
2. Grace Living Center OKC
3. Bradford Village OKC
OB/GYN
1. Dr. Cole Nilson – Tulsa Women's Health Care TUL
2. Dr. Mary C. Kirk – Mary C. Kirk Obstetrics & Gynecology TUL
3. Dr. Patricia A. Daily – Warren Clinic Obstetrics & Gynecology TUL
1. Dr. Sheila Newcomb – INTEGRIS OKC
2. Dr. Teresa Folger – Lakeside Women's OKC Hospital (INTEGRIS Network)
3. Dr. Julie Hansen – INTEGRIS Health Edmond OKC
Ophthalmologist
1. Dr. Ryan P. Conley – Triad Eye Institute TUL
2. Dr. Marc Goldberg – The Eye Institute TUL
3. Dr. Dan Langley – EyeCare Associates of Tulsa/Dr. Terry Lawson – Vision Source Tulsa TUL
1. Dean McGee Eye Institute OKC
2. Eye Care Oklahoma OKC
3. Dr. Jeffrey T. Shaver – Epic Vision OKC
Optometrist
1. Dr. Blane Snodgrass TUL
2. Dr. Robert H. Zoellner/Dr. Sandra A. Mackey – Mackey Eye Care TUL
3. Dr. Brian Williams – EyeCare Associates of Tulsa/Dr. Denise Roddy – Advanced Eye Care TUL
1. Dr. Robert E. Cooper OKC
2. Dick Story Optical OKC
3. Dr. Anita Le – Elite Eye Care OKC
Orthodontist
1. Dr. Anand Patel – The Brace Place TUL
2. Dr. Mark Andregg TUL
3. Cooper Chockley Orthodontics TUL
1. Dr. Peter Kierl – Kierl Orthodontics OKC
2. Dr. Brian Amy – Orthodontic Associates OKC
3. Dr. John Archer – Orthodontic Associates OKC
Orthopedic Surgeon
1. Dr. Yogesh Mittal & Dr. Greg Holt – The Orthopaedic Center and CORE Medical Group TUL
2. Dr. Brad Boone, Dr. Ron LaButti, Dr. Bryan Hawkins – Advanced Orthopedics of Oklahoma TUL
3. Dr. Scott Dunitz – Tulsa Bone and Joint TUL
1. Oklahoma Sports & Orthopedics Institute OKC
2. McBride Orthopedic Hospital OKC
3. Dr. Kevin W. Hargrove – Orthopedic Solutions OKC
Pharmacy
1. Walgreens TUL
2. Economy Pharmacy TUL
3. CVS Pharmacy TUL
1. Walgreens OKC
2. CVS Pharmacy OKC
3. Don Coody Pharmacy OKC
Rehabilitation/Sports Medicine Center
1. Excel Therapy TUL
2. Physical Rehabilitation Center of Tulsa TUL
3. Tulsa Spine and Rehab TUL
1. McBride Orthopedic Hospital OKC
2. INTEGRIS Jim Thorpe Rehabilitation OKC
3. Oklahoma Spine, Sports & Rehabilitation OKC
Spa
1. Spa Southern Hills/Bella Vita Spa and Salon TUL
2. Jara Herron Medical Spa and Salon TUL
3. Spa Lux/Prime Medical Spa/Classic Skin of Tulsa TUL
1. Eden Salon and Spa OKC
2. Sweet Mimosa Day Spa OKC
3. Bella Strada Salon and Spa Suites OKC
Therapist/Counselor
1. Chris Giles, M.S. – Christian Family Institute TUL
2. Cornerstone Christian Counseling TUL
3. Chris King Counseling/Amy Kesner, Ph.D. – Recovery in Oklahoma TUL
1. Becky Wahkinney, Ph.D. OKC
2. Todd A. Ephraim, Ph.D. OKC
3. Kristy M. Mitchell, LPC OKC
Weight Loss/Weight Management Clinic
1. BA Med Spa and Weight Loss Center TUL
2. Weight Watchers TUL
3. Ideal Image – The Advanced MedSpa/LOKL Nutrition TUL
1. Weight Watchers OKC
2. The Steelman Clinic OKC
3. The Broadway Clinic OKC
Workout Studio
1. Pure Barre/Barre3 TUL
2. SALT Yoga TUL
3. The Yoga Room/Total Pilates of Tulsa/Zen Body Yoga and Wellness TUL
1. Barre3 OKC
2. Body Mind Yoga OKC
3. Soul Yoga OKC
Shopping
Antique Shop
1. Windsor Market TUL
2. The Market at Walnut Creek TUL
3. Griffin Interiors TUL
1. Mockingbird Manor Antiques & More OKC
2. Decades Revisited OKC
3. Lavender Antiques OKC
Bicycle Shop
1. Phat Tire Bike Shop TUL
2. T-Town Bicycles TUL
3. Bicycles of Tulsa TUL
1. Al's Bicycles OKC
2. Schlegel Bicycles OKC
3. Melonbike OKC
Boat/RV/ATV Dealer
1. Wade's RV TUL
2. Bob Hurley RV/Dave's Claremore RV TUL
3. Camping World/Blackbeard Marine/Ugly John's Custom Boats TUL
1. Leisure Time RV OKC
2. Cabela's OKC
3. Norris Marine OKC
Car Dealer
1. Don Thornton Automotive Group TUL
2. Don Carlton Honda/BMW of Tulsa TUL
3. Jim Norton Toyota/Jackie Cooper Imports/Jim Glover Auto Family TUL
1. Jackie Cooper BMW OKC
2. Bob Howard Auto Group OKC
3. Bob Moore Auto Group OKC
Children's Clothing Store
1. Dillard's TUL
2. Kathleen's Kids TUL
3. Old Navy/Lolly Garden TUL
1. Dillard's OKC
2. Once Upon A Child OKC
3. The Children's Place OKC
Department Store
1. Saks Fifth Avenue TUL
2. Dillard's TUL
3. Macy's TUL
1. Balliets OKC
2. Dillard's OKC
3. Macy's OKC
Eyeglass Store
1. Visions Unique Eyewear TUL
2. Hicks Brunson Eyewear TUL
3. Empire Optical TUL
1. Eyemart Express OKC
2. LensCrafters OKC
3. Dick Story Optical OKC
Fine Jewelry Store
1. Bruce G. Weber Precious Jewels TUL
2. Moody's Jewelry TUL
3. Star Jewelers TUL
1. BC Clark Jewelers OKC
2. Naifeh Fine Jewelry OKC
3. Mitchener Farrand Jewelers OKC
Gift Store
1. Margo's Gift Shop TUL
2. Nielsen's Gifts TUL
3. Ida Red TUL
1. Blue Seven OKC
2. No Regrets OKC
3. The Market at Quail Springs OKC
Grocery Store/Market
1. Whole Foods Market/Trader Joe's TUL
2. Reasor's TUL
3. The Fresh Market/Sprouts Farmers Market TUL
1. Crest Foods OKC
2. Uptown Grocery Co. OKC
3. Whole Foods Market/Sprouts Farmers Market OKC
Men's Boutique
1. Travers Mahan TUL
2. Abersons/Saxon Judd TUL
3. The Pinpoint Resource TUL
1. Mr. Ooley's OKC
2. S.J. Haggard and Co. OKC
3. Q Clothier/Gil's Clothing and Denim Bar OKC
Men's Shoe Store
1. Abersons TUL
2. Saks Fifth Avenue TUL
3. Dillard's TUL
1. Mr. Ooley's OKC
2. Dillard's OKC
3. S.J. Haggard and Co. OKC
Pet/Pet Supply Store
1. PetSmart STATE
2. Petco STATE
3. Southern Agriculture/ TUL A1 Pet Emporium OKC
Shopping Mall/Center
1. Utica Square TUL
2. Woodland Hills Mall TUL
3. Center 1/Tulsa Hills Shopping Center TUL
1. Penn Square Mall OKC
2. Quail Springs Mall/OKC Outlets OKC
3. Classen Curve OKC
Sporting Goods/Outdoor Store
1. Dick's Sporting Goods/Bass Pro Shops STATE
2. Academy Sports + Outdoors STATE
3. Lululemon/ STATE Fleet Feet Sports TUL
Wine/Liquor Store
1. Old Village Wine & Spirits TUL
2. Ranch Acres Wine and Spirits/Parkhills Warehouse Liquors & Wine TUL
3. Primo's Wine & Spirits TUL
1. The Wild Turkey Finer Wines & Spirits OKC
2. Byron's Liquor Warehouse OKC
3. Smithcot Liquor OKC
Women's Boutique
1. Abersons TUL
2. Donna's Fashions TUL
3. The Denim Chateau TUL
1. Gordon Stuart OKC
2. Liberte OKC
3. CK and Co. OKC
Women's Shoe Store
1. Saks Fifth Avenue TUL
2. Abersons TUL
3. Marmi Shoes/J. Cole Shoes TUL
1. Balliets OKC
2. Gordon Stuart OKC
3. Dillard's OKC
Entertainment
18 Holes
1. Southern Hills Country Club TUL
2. Cherokee Hills Golf Course/Forest Ridge Golf Club/The Golf Club of Oklahoma TUL
3. Cedar Ridge Country Club/Battle Creek Golf Club/The Club at Indian Springs TUL
1. Oklahoma City Golf and Country Club OKC
2. Gaillardia Golf and Country Club OKC
3. Lake Hefner Golf Club OKC
Art Gallery
1. M.A. Doran Gallery TUL
2. Royce Myers Art Ltd. TUL
3. Joseph Gierek Fine Art TUL
1. JRB Art at the Elms OKC
2. [Artspace] at Untitled OKC
3. The Howell Gallery of Fine Art OKC
Bar
1. Hodges Bend TUL
2. Valkyrie TUL
3. Trey's Bar and Grill/McNellie's Pub TUL
1. O Bar OKC
2. Sidecar Barley & Wine Bar OKC
3. Lumpy's Sports Grill OKC
Casino
1. Hard Rock Hotel and Casino Tulsa TUL
2. River Spirit Casino Resort TUL
3. Osage Casino/Downstream Casino Resort TUL
1. Choctaw Casino and Resort Durant OKC
2. Riverwind Casino OKC
3. Grand Casino Hotel and Resort/WinStar World Casino and Resort OKC
Cinema/Movie Theater
1. Warren Theatre Broken Arrow 18 TUL
2. Circle Cinema TUL
3. Cinemark Tulsa TUL
1. Warren Theatre Moore 17 & IMAX OKC
2. AMC Penn Square Mall 10 OKC
3. Harkins Bricktown Cinemas 16 OKC
Concert Venue
1. BOK Center TUL
2. Cain's Ballroom TUL
3. Brady Theater TUL
1. Chesapeake Energy Arena OKC
2. The Zoo Amphitheatre OKC
3. Civic Center Music Hall OKC
Family Night Out
1. Tulsa Drillers Baseball Game TUL
2. FlyingTee/Main Event Entertainment TUL
3. Tulsa's Incredible Pizza Company TUL
1. Oklahoma City Thunder Game OKC
2. Main Event Entertainment OKC
3. Topgolf OKC
Happy Hour
1. in the raw TUL
2. R Bar & Grill TUL
3. The Wine Loft TUL
1. Sidecar Barley & Wine Bar OKC
2. Henry Hudson's Pub OKC
3. Lumpy's Sports Grill OKC
Hotel
1. The Mayo Hotel/Ambassador Hotel TUL
2. Hard Rock Hotel and Casino Tulsa TUL
3. The Campbell Hotel TUL
1. Colcord Hotel OKC
2. Ambassador Hotel/Skirvin Hilton Hotel OKC
3. 21C Museum Hotel/Renaissance Waterford Oklahoma City Hotel OKC
Local Festival
1. Linde Oktoberfest TUL
2. Tulsa Greek Festival TUL
3. Tulsa International Mayfest TUL
1. Red Earth Festival OKC
2. Paseo Arts Festival OKC
3. DeadCENTER Film Festival OKC
Local TV Station
1. KJRH, Channel 2 TUL
2. KOTV, Channel 6 TUL
3. KTUL, Channel 8 TUL
1. KOCO, Channel 5 OKC
2. KFOR, Channel 4 OKC
3. KWTV, Channel 9 OKC
Museum
1. Philbrook Museum of Art TUL
2. Gilcrease Museum TUL
3. Tulsa Air and Space Museum TUL
1. Oklahoma City Museum of Art OKC
2. National Cowboy and Western Heritage Museum OKC
3. Fred Jones Jr. Museum of Art/Sam Noble Museum of Natural History OKC
Night Out Without the Kids
1. BOK Center TUL
2. Main Event Entertainment TUL
3. Dust Bowl Lanes and Lounge TUL
1. Vast OKC
2. Bricktown OKC
3. Dust Bowl Lanes and Lounge OKC
Oklahoma Weekend Getaway Destination
1. Grand Lake o' the Cherokees TUL
2. Beavers Bend State Park TUL
3. Turner Falls TUL
1. Arbuckle Mountains OKC
2. Turner Falls OKC
3. Broken Bow Lake/Tenkiller Ferry Lake/Medicine Park OKC
Place to See and Be Seen
1. Utica Square TUL
2. Guthrie Green TUL
3. First Friday Art Crawl/RiverWalk Crossing TUL
1. Oklahoma City Thunder Game OKC
2. Vast OKC
3. Paseo Arts District OKC
Professional Sports Team
1. Oklahoma City Thunder STATE
2. Tulsa Drillers STATE
3. Oklahoma City Dodgers STATE
Pub/Brewery
1. McNellie's Pub TUL
2. Marshall Brewing Company TUL
3. Prairie Brewpub TUL
1. Bricktown Brewery OKC
2. Republic Gastropub OKC
3. COOP Ale Works OKC
Stop on the Radio Dial
1. 106.9 K-HITS TUL
2. 1430 AM KTBZ TUL
3. 94.1 KXOJ TUL
1. 98.9 KYIS-FM OKC
2. 92.5 KOMA OKC
3. 88.9 KYLV OKC
Wedding or Party Venue
1. The Mayo Hotel TUL
2. Dresser Mansion TUL
3. Tulsa Garden Center/Tulsa Botanic Garden/Spain Ranch TUL
1. Devon Boathouse/Myriad Botanical Gardens OKC
2. Chickasaw Retreat & Conference Center/Southwind Hills OKC
3. Oklahoma City Zoo – Salt & Surrey Catering/Big Creek Events/Remington Park Racing & Casino OKC
Winery
1. Whispering Vines Vineyards & Winery TUL
2. Silvertop Farm & Vineyards TUL

1. Waters Edge Winery OKC
2. Strebel Creek Vineyard OKC
3. Put a Cork in It Winery OKC
Dining
Asian
1. Ri Le's TUL
2. KEO TUL
3. Lanna Thai/P.F. Chang's TUL
1. Sushi Neko OKC
2. Grand House Asian Bistro OKC
3. Szechuan Bistro OKC
Bakery
1. Merritt's Bakery TUL
2. Queenie's Cafe and Bakery TUL
3. Felini's TUL
1. La Baguette Bistro OKC
2. Cuppies & Joe/N D Foods OKC
3. Cafe 501/ButterSweet Cakes/Big Sky Bread Company OKC
Barbecue Restaurant
1. Burn Co. Barbecue/Rib Crib TUL
2. Elmer's BBQ/Albert G's Bar-B-Q/Billy Sims Barbecue TUL
3. Oklahoma Joe's Barbecue TUL
1. Earl's Rib Palace OKC
2. Swadley's World Famous Bar-B-Q OKC
3. Iron Star Urban Barbeque OKC
Breakfast
1. Brookside by Day/Phill's Diner TUL
2. Old School Bagel Cafe/Tally's Good Food Cafe TUL
3. The Wild Fork/Savoy TUL
1. First Watch OKC
2. Classen Grill OKC
3. Neighborhood JA.M. OKC
Burger
1. Ron's Hamburgers and Chili/Billy's on the Square TUL
2. Freddy's Frozen Custard & Steakburgers TUL
3. Trey's Bar and Grill/Growler USA/Fat Guy's Burger Bar TUL
1. Tucker's Onion Burgers OKC
2. The Garage OKC
3. S&B's Burger Joint/Freddy's Frozen Custard & Steakburgers OKC
Coffee Shop
1. Chimera Cafe TUL
2. Mecca Coffee Company/DoubleShot Coffee Company TUL
3. Shades of Brown/Cirque Coffee Roasters/Topeca Coffee Roasters TUL

1. Starbucks OKC
2. Perk Place Cafe OKC
3. The Red Cup/Coffee Slingers Roasters/All About Cha OKC
Deli/Sandwich Shop
1. PJ's Sandwich Shoppe/Felini's TUL
2. Jason's Deli TUL
3. Bill and Ruth's/Jimmy John's TUL
1. N D Foods OKC
2. Perk Place Cafe OKC
3. Someplace Else A Deli & Bakery OKC
Dessert
1. Glacier Confection TUL
2. The Cheesecake Factory TUL
3. Michael V's TUL
1. Vast OKC
2. Redrock Canyon/ButterSweet Cakes OKC
3. Cuppies & Joe/Cheever's Cafe OKC
Diner
1. Phill's Diner/Tally's Good Food Cafe TUL
2. Dilly Diner TUL
3. Savoy TUL
1. Sunnyside Diner OKC
2. Good Gravy Diner OKC
3. The Diner OKC
Fast Food
1. Arby's/Sonic Drive-In STATE
2. Chick-Fil-A STATE
3. Taco Bueno STATE
Fine Dining
1. The Summit Club TUL
2. Polo Grill/Palace Cafe/Stonehorse Cafe TUL
3. Juniper TUL
1. Vast/Mahogany Prime Steakhouse OKC
2. Mickey Mantle's Steakhouse OKC
3. Hefner Grill/Viceroy Grille OKC
Food Truck
1. MooChewSooey BBQ TUL
2. Lone Wolf Banh Mi TUL
3. El Somborsito TUL
1. Big Truck Tacos OKC
2. Flavor Train OKC
3. Crepes N Tater Cakes/I Don't Know & I Don't Care OKC
Ice Cream
1. Braum's STATE
2. Marble Slab Creamery STATE
3. Baskin-Robbins STATE / STG Gelateria TUL
Italian
1. Ti Amo Ristorante Italiano/Biga TUL
2. Dalesandro's Italian Cuisine TUL
3. Villa Ravenna/Tucci's TUL
1. Stella Modern Italian Cuisine OKC
2. Tommy's Italian American Grill OKC
3. Gabriella's Italian Grill and Pizzeria OKC
Margarita
1. Mi Cocina TUL
2. Los Cabos Mexican Grill and Cantina/Cafe Ole TUL
3. El Maguey Mexican Restaurant TUL
1. Iguana Mexican Grill OKC
2. Mama Roja Mexican Kitchen OKC
3. Poblano Grill OKC
Mexican
1. Mi Cocina TUL
2. El Guapo's Cantina/Elote Cafe and Catering TUL
3. Ted's Cafe Escondido/Los Cabos Mexican Grill and Cantina TUL
1. Iguana Mexican Grill OKC
2. Mama Roja Mexican Kitchen OKC
3. Ted's Cafe Escondido/San Marcos OKC
Outside Dining
1. Mi Cocina/Los Cabos Mexican Grill and Cantina TUL
2. Redrock Canyon Grill TUL
3. Blue Rose Cafe TUL
1. Redrock Canyon Grill OKC
2. Museum Cafe OKC
3. Bleu Garten OKC
Pizza
1. Andolini's Pizzeria/Mazzio's TUL
2. Hideaway Pizza/Prairie Fire Pie TUL
3. Upper Crust Pizza TUL
1. Hideaway Pizza OKC
2. Upper Crust Pizza OKC
3. Empire Slice House/Marco's Pizza OKC
Place to Take Out-Of-Town Guests
1. The Summit Club/Palace Cafe TUL
2. Polo Grill/Stonehorse Cafe/Juniper TUL
3. Celebrity Restaurant/Hammett House Restaurant TUL
1. Vast/Mahogany Prime Steakhouse OKC
2. Mickey Mantle's Steakhouse OKC
3. Cattlemen's Steakhouse OKC
Salad
1. Celebrity Restaurant TUL
2. Charleston's Restaurant TUL
3. Jason's Deli/Salata TUL
1. Charleston's Restaurant OKC
2. Coolgreens OKC
3. Cafe 501 OKC
Salsa
1. Mi Cocina TUL
2. El Maguey Mexican Restaurant/Cafe Ole TUL
3. Los Cabos Mexican Grill and Cantina TUL
1. Ted's Cafe Escondido OKC
2. Poblano Grill OKC
3. Iguana Mexican Grill/Green Chili Kitchen OKC
Seafood
1. Bodean Restaurant and Market TUL
2. Bonefish Grill TUL
3. Red Lobster/White River Fish Market & Restaurant TUL
1. Vast OKC
2. Mickey Mantle's Steakhouse OKC
3. Pearl's Oyster Bar/The Shack Seafood and Oyster Bar OKC
Steakhouse
1. Fleming's Prime Steakhouse and Wine Bar/Ruth's Chris Steak House TUL
2. Mahogany Prime Steakhouse/Prhyme Downtown Steakhouse TUL
3. Freddie's Bar-B-Que and Steak House/Bull in the Alley TUL
1. Mickey Mantle's Steakhouse/Mahogany Prime Steakhouse OKC
2. Boulevard Steakhouse/Red PrimeSteak OKC
3. The Ranch Steakhouse/Junior's/Cattlemen's Steakhouse OKC
Stylish New Restaurant
1. Bird and Bottle TUL
2. Nola's Creole & Cocktails TUL
3. Jane's Delicatessen TUL
1. Bar Arbolada OKC
2. Neighborhood JA.M./Scratch Kitchen & Cocktails OKC
3. The Press/Buttermilk Paseo OKC
Sunday Brunch
1. The Summit Club TUL
2. Polo Grill/Palace Cafe TUL
3. Ridge Grill/The Chalkboard TUL
1. Flint OKC
2. Cafe 501/Cheever's Cafe OKC
3. Neighborhood JA.M./Classen Grill OKC
Sushi
1. in the raw TUL
2. Fuji TUL
3. Sushi Hana/Yokozuna TUL
1. Sushi Neko OKC
2. Musashi's Japanese Steakhouse OKC
3. The Sushi Bar OKC
Vegan/Vegetarian Restaurant
1. Chimera Cafe TUL
2. Ediblend Superfood Cafe TUL
3. Zoe's Kitchen/Laffa Medi-Eastern Restaurant & Bar TUL
1. Coolgreens OKC
2. The Red Cup/Picasso Cafe OKC
3. Earth Natural Foods/The Loaded Bowl OKC