For 20 years, we at Oklahoma Magazine have compiled The Best of the Best in our July issue to help you, our readers, find the finest in everything the state has to offer. The best part? These are your choices, your votes and your voices telling us who you think are the best of the best at what they do.
Perhaps you're looking for a physician or lawyer, a place to tune up your car, an interior designer or a moving service. Maybe you're on the hunt for Oklahoma's tastiest margarita, trendiest brunch spot or tip-top shoe store.
Regardless of what you're searching for, we've compiled those companies here for you – a comprehensive listing of the best in services, home, health and wellness, shopping, dining and entertainment. Get ready: it's The Best of the Best 2019.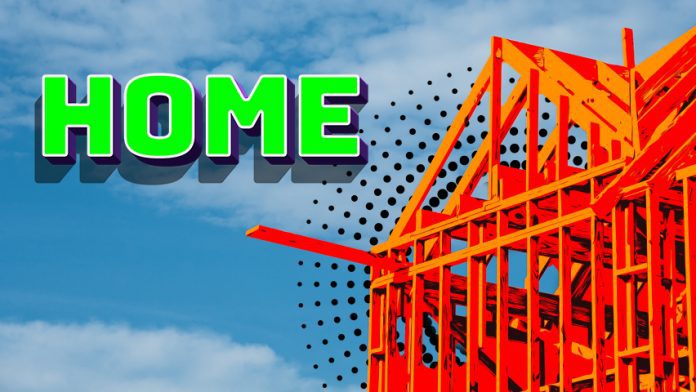 Architect, Residential
Jack Arnold in Tulsa, known as an expert in European residential design, promotes a sophisticated style for modern living. Since 1994, Brian Freese of Freese Architecture specializes in custom single-family and multifamily residences that minimize stress on the planet. John Duvall of Duvall Atelier has a portfolio ranging from complete custom-home designs and single-room makeovers to successful restaurants and bars.
In Oklahoma City, Rand Elliott of Rand Elliott Architects says, "We really believe that we cannot only build great buildings but impact people's lives." Perry House Plans offers custom designs, floor plans and modifications for entire houses, extensions or individual rooms. Bruce Bockus at Bockus Payne Architecture maintains growth and dynamism with the same family feel established by its founders more than 30 years ago.
Architect, Commercial Firm
KKT Architects, Inc., in Tulsa touts character, creativity, community and collaboration as core values, with projects including the children's Discovery Lab, set to open next year at the Gathering Place. MATRIX Architects Engineers Planners, Inc., embraces inspiration springing from clients' ideas and designs one-of-a-kind spaces. TriArch Architecture always focuses on the clients because they are the drivers and motivators of a project. Selser Schaefer Architects states, "Great design is nothing without people to experience it, interact with it – and connect with each other because of it."
In Oklahoma City, GH2 Architects provides on-call services to the State of Oklahoma offices and the University of Oklahoma. Mass Architects is heavily into historical preservation, shown by the restoration of the state Capitol. Among the projects of Butzer Architects and Urbanism are the Skydance Bridge, iconic OKC Memorial and up-and-coming Scissortail Park. Prime Architects provides comprehensive architectural and building operations services to both government and commercial clients.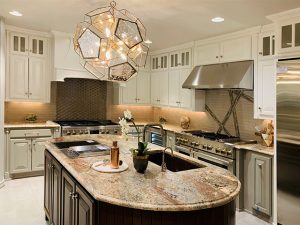 Bathroom Fixtures
Expressions Home Gallery, in Tulsa and OKC, carries high-end brands for fixtures, lighting, accessories and fans. Heatwave Supply and Showroom, a Tulsa business for 58 years, has a 6,000-square-foot showroom. Ferguson Bath, Kitchen & Lighting Gallery, with showrooms in Broken Arrow and Oklahoma City, takes individual appointments. Hoffman Kitchen and Bath in Tulsa has a design team and products to help with any update or renovation.
In Oklahoma City, Architectural Hardware Designs promotes accurate, transformational designs and products.
Cabinetry
Tulsa's Sullivan's Custom Cabinetry, in its 40th year of business, employs dozens of highly skilled designers and craftsmen. K&D's Wood Refinishing focuses solely on woodwork and cabinets, offers a five-year warranty on its work and does not subcontract jobs. Mill Creek Lumber, founded in 1934 as Commercial Lumber, has always been owned by the Dunn family and offers high-quality products. Jay Rambo Co., begun in 1953, has an 80,000-square-foot building and sells to individuals, builders and dealers.
The national chain Lowe's is a favorite in Oklahoma City for its array of products. Also, Suburban Cabinet Shop provides sales, service and old-world craftsmanship within a 70-mile radius. Wilshire Cabinet + Co. says its finishes are applied in multiple layers with heat-cure technology and hand-sanding between coats.
Designer Home Furnishings
Richard Neel Interiors of Tulsa offers new, vintage, one-of-a-kind, upscale and designer furnishings. SR Hughes, with second- and third-generation leadership, stresses classic, eclectic and timeless designs. Fifteenth & Home features dozens of product lines as well as a helpful blog. Hawley Design Furnishings has its own original designs in addition to those from more than 70 other suppliers.
In Oklahoma City, Heenan's Home Furnishings has hand-picked its product lines since 1950. Mister Robert Fine Furniture and Design promotes its sales and service as sophisticated, sumptuous and stunning. Urban Farmhouse Designs focuses on using reclaimed wood and lets customers watch the entire process.
Electrical Service
Tulsa's Houchin Electric Company, founded in 1974, offers a two-year limited warranty on its parts and labor and earns kudos for its knowledgeable staff. Marrs Electric, begun in 1978, offers repairs and emergency services for almost any electrical problem. Gilley Electric, also in business since 1978, is a full-service contractor for residential, industrial and commercial clients. Murray Electrical Services is an employee-owned company that emphasizes high quality and low costs. FireFly Electricians provides residential, commercial, new construction and troubleshooting services. Harp Service Company offers upfront pricing and three-year warranties.
In Oklahoma City, G.D. Harris Electric is an all-service, residential and commercial contractor … with an informative blog, too. In business since 1979, Delco Electric stresses safe practices and is a robust commercial contractor, with projects that include the Devon Boathouse. Innovative Electric has donated its services to Pepper's Ranch, Habitat for Humanity and the Edmond Hope Center. Ritchie Electric, Inc., has solutions to residential, commercial, industrial and remodeling challenges.
Flooring Company
In Tulsa, Johnson Floor & Home Carpet One is a member of one the world's largest buying groups, so it saves money on products from major brands, mills and manufacturers. Renaissance Hardwood Floors, with second-generation family leadership and more than 30 years of experience, emphasizes handcrafted, custom designs. Since 1977, TileStone Distributors, Inc., has supplied architects, designers and homeowners with unique limestone floors, and stone and glass mosaics. Since its opening in 2009, Visions Tile and Stone, Inc., has been a trusted source in Tulsa; with a stellar reputation for expert customer care, Visions offers a vast and ever-evolving range of products from the United States, South America and Europe, plus high quality and a dedicated focus on clients' needs. C&C Tile & Carpet Co. sells and installs carpets, rugs, tile, laminents, vinyl and stone. Superior Wood Floors & Tile, family owned and operated, is a full-service company. Begun in 1982 as Carpet Center, Floorhaus Design Center undertakes residential and commercial projects.
In OKC, the national chain Floor & Decor is a favorite with its comprehensive selections. Brewer Carpet One Floor & Home is part of a global purchasing group and fosters low prices. Smith Carpet specializes in carpet, tile, hardwood and engineered wood.
Furniture Store
In Tulsa, Bassett, a national chain with hundreds of options, is a favorite for items in every room of your home, along with Luxe Furniture & Design, a family-owned business featuring high-end products. Mathis Brothers Furniture has massive showrooms in Tulsa and OKC. Bob Mills Furniture has a wide selection of nationally known brands.
Ashley Furniture HomeStore is an Oklahoma City favorite with its wide-ranging product lines. Suburban Contemporary Furniture is a family-owned store featuring modern styles and decors.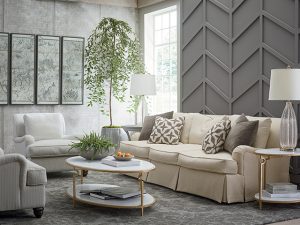 Heating and Air Conditioning
Airco Service, in Tulsa, Oklahoma City and the Grand Lake area, offers 24/7 service along with electrical and plumbing care. Another Tulsa-OKC firm, Air Comfort Solutions, promotes its well-stocked service trucks, mobile diagnostic systems and prompt service calls. In Tulsa, the Rampey family has operated Air Assurance since 1985 and has a large service fleet. Master Service Heating & Air Conditioning offers 10 product lines.
Hill & Company Services, Inc., family-owned and operated since 1967, has locations in OKC and Edmond.
Home Builder
In Tulsa, Tom Little Construction specializes as a general contractor, builder and remodeler. Brian D. Wiggs Homes has built more than 300 custom residences over 30 years, with a marble-carved signature on each. Since 1986, Barron & McClary has built, renovated and remodeled a vast array of homes.
In OKC, Kent Hoffman Construction is a full-service builder and home-improvement company. Paul Little Construction works on everything from small remodels to high-end restorations and constructions. Matt Wilson Custom Homes has more than 30 years of experience in home construction and residential development.
Home Improvement/Appliance Store
Across the state, home improvement favorites include the national powerhouses of Lowe's and The Home Depot and the regionally popular Metro Appliances & More. Customers can find just about anything in these large stores or from their online inventories.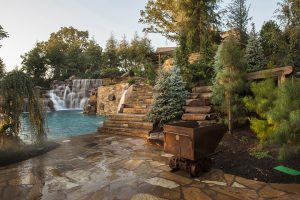 Home Security
Alert 360, with Tulsa as its headquarters, has evolved since 1973 and is the fifth-largest home-security provider in the nation. ADT Security Services, popular in both Tulsa and OKC, traces its origins to the first telegraph-based call-boxes in 1874. Advance Alarm is an independent, Oklahoma-based company.
In OKC, Cox Communications bundles its security services with its national internet, cable and phone services. AMPED Audio Video Security offers many residential plans.
Indoor/Outdoor Lighting
In Tulsa, Oklahoma Lighting Distributors, Inc., has been family-owned and operated since 1927. MGM Lighting has emphasized low-voltage residential options for more than 45 years and on more than 5,000 projects. LunaScapes emphasizes simple, effective solutions and processes, along with a 10-year warranty on materials.
In OKC, Hunzicker Brothers Lighting Gallery, founded in 1920, is still family-owned and operated, with more than 100 employees. The national behemoth Lowe's has a large inventory for customers.
In-Home Video/Audio
In Tulsa, locally owned Video Revolution has offered personalized sales, installation and service since 1982. Dynamic Audio prides itself on being a family business and focusing on service since 2007. Best Buy, as a national chain, brings access to thousands of products in-store and online.
In Oklahoma City, Vox Audio Visual has outfitted just about any size of venue, from universities and city governments to individual homes. Audio Dimensions touts its sales and installations of custom-home theaters, whole-house audio systems and commercial integrations. Digital Future Security & Automation, as its name denotes, offers a range of audio-visual and security systems.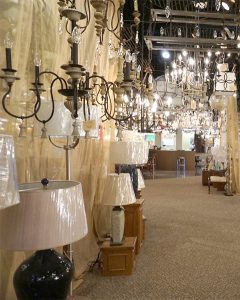 Interior Designer
In Tulsa, Richard Neel Interiors offers a depth and breadth of design options, as evidenced by its online "lookbook." Sarah McPhail at SR Hughes adapts each project to the desires, needs and lifestyle of the individual client. From a display of myriad recent projects, Christopher Murphy Designs embraces natural lighting in many private residences. Thayer Furniture & Design Studio, founded in 1955, is into its third generation of family ownership and personal attention. Silex Interiors has a range of products, from countertops and cabinetry to bathroom fixtures and flooring. Bailey Austin Designs, whose namesake owner was born and raised in Tulsa, finds inspiration from the rolling hills and landscape around her hometown. Mel Bean Interiors says, "We believe your home can be stunning and functional, your haven and your inspiration."
In OKC, Carson See of Sees Design began the business in 1975 and has partnership with his sons, Ross and Corbin, who have their own depths of experiences. Jennifer Welch Designs emphasizes sophisticated, sleek interiors layered with texture and comfort. 30A Home says it creates functional sanctuaries within any home or office.
Kitchen Designer
In Tulsa, Imperial Kitchens, Inc., has specialized in upscale selections for more than 40 years. The namesake of Jay Rambo Co. was a former Hollywood set builder who moved to Tulsa and set up shop in 1953; it's now owned by a former salesman with the firm. Kitchen Ideas has designed and built customized and critically acclaimed projects since 1976.
In OKC, Classic Kitchens has kept customers' needs a priority since its founding in 1984. A Karen Black Company's namesake owner was one of the first in Oklahoma to be registered as a Custom Kitchen Designer. Urban Kitchens highlights how it works within anyone's budget to create a custom, distinct look.
Landscape Designer
Clare Ashby Landscape Architect of Tulsa says it takes "design cues from the land itself and our client's lifestyle." Kingdom Landscape has onsite consultations and adjusts to any project's unique needs. Tom's Outdoor Living highlights an array of projects, along with extensive maintenance services.
In Oklahoma City, Caviness Landscape Design has had projects featured on Destination America and HGTV's Cool Pools. With 30 years experience, Ward Design Group, LLC, understands the demands of Oklahoma's climate and uses that knowledge in its projects. TLC Garden Centers, independently owned, has grown from a small plant shop in 1980 to a two-store, 20-acre operation.
Lawn and Garden Store
In Tulsa, Sanders Nursery says its decades of hard work and experience distinguish it from megastores. Southwood Landscape and Garden Center, in operation for more than 35 years, offers extensive workshops in addition to its products and services. Westlake Ace Hardware, with four Tulsa County locations and nine more in metropolitan OKC, fills its parking lots with plants and flowers. Hardscape Materials in Bixby markets many outdoor solutions and offers a relaxing area to sit and enjoy the surroundings. Ted & Debbie's Flower Garden, family-owned and operated, serves Tulsa and surrounding counties. Under the Sun Garden Center says it has found its niche as a high-end boutique center unlike traditional nurseries.
In Oklahoma City, TLC Garden Centers has been listed in Nursery Retailer magazine's top 100 since 1996. National chains Lowe's and The Home Depot literally carry tons of options to its stores every day.
Lawn Maintenance
LawnAmerica has grown from a tiny Tulsa company in 1999 to one with locations in Oklahoma County, and Charlotte and Asheville, N.C. TruGreen has more than 2.3 million customers nationwide. Complete Lawn Care, locally owned and operated, maintains lawns and sprinklers, picks up leaves and provides pest control.
In OKC, Lawn Love Lawn Care has locations all over the country. TurfWorks prides itself on reliable communication with customers and following through with its services. Employee-owned AgriLawn has had the mantra of "We Care" since its founding more than 25 years ago.
Lighting Store
In Tulsa and Edmond, LifeStyles bills itself as the state's largest lighting store. Ferguson Bath, Kitchen & Lighting Gallery has scores of options for customers to consider. In OKC, Hunzicker Brothers Lighting Gallery dates its first showroom to 1927. In Tulsa, Garbe's has provided one-on-one attention to generations of customers since 1970.
New Development
Cosmopolitan Apartments is a mile's walk along Riverside Drive to the Gathering Place and offers numerous high-end amenities. The Tulsa Club Hotel, part of the Curio Collection by Hilton, plays up the art deco architecture of a Tulsa landmark. The Pearl District continues to expand with shops, galleries, breweries, eateries and coffeehouses. The Edge at East Village is an easy walk to the Arts and Blue Dome districts and the Tulsa Performing Arts Center.
The Metropolitan Apartments, in the heart of downtown OKC, has top-flight amenities and grounds. The SoSA District (south of St. Anthony Hospital) is a collection of new and restored homes near downtown. Residents of Meadowbrook Acres share a walkable, urban lifestyle a few miles from downtown. Scissortail Park, a 70-acre urban oasis, is scheduled to open its first phase this fall.
Paint Store
Across the state, national chain Sherwin-Williams is a favorite. In Tulsa, Elder Paint & Wallpaper, founded in 1939, has some employees who've been with the company for more than 25 years. Spectrum Paint, operating since 1986, has stores throughout Oklahoma. The Cox family has run H-I-S Coatings in Oklahoma City since 1972.
Pool Designer
Dolphin Pools and Spas highlights that it is Tulsa's oldest family-owned and operated pool store. Baker Pools offers 3D designs to help customers visualize their projects and fit their budgets. Fiesta Pools and Spas, begun in 1956, relies on its long-held reputation and has two locations. Vivion Pools and Spas, Inc., specializes in custom, high-end pools. Sierra Pools & Spas is a family-owned company founded by Paul and Tammy Bemies in 2007; they are in business with their daughter and son-in-law.
In OKC, Caviness Landscape Design boasts a wide range of one-of-a-kind, high-end pools. Blue Haven Pools and Spas aims to transform each backyard into a resort. Ward Design Group, LLC, features customized pools. Prestige Pools and Spas is part of the Master Pools Guild.
Plumbing Service
Airco Service has steadily grown since its beginning in 1961 and increased its acquisitions of other companies to become a favorite in both Tulsa and Oklahoma City. In Tulsa, Williams Plumbing, founded in 1988, installs or repairs just about any fixture or problem associated with water in the home. Since 1945, Allied Plumbing Supply has provided service to clients, in addition to online help for do-it-yourself plumbers. Mullin Plumbing has provided service to customers since 1973. Roto-Rooter's Tulsa and Oklahoma City stores are independent franchises of the national chain. Big C's Plumbing Service, in operation for more than 20 years, highlights its service record and low prices.
In OKC, Hull Plumbing, Inc., begun in 1998, boasts of its customer-oriented approach to repairs.
Real Estate Company
In Tulsa, Walter and Associates knows the area well since its founding in 1986 and boasts talented Realtors to help sell your home. McGraw Realtors says it's the largest independent real-estate company in Oklahoma and has no shortage of skillful associates to help in your real estate journey. Keller Williams Realty, a favorite in both Tulsa and Oklahoma City, says the national company has the most agents, units and sales volume of any real-estate firm in the world. Chinowth & Cohen Realtors is one of the largest independent real-estate firms in the state. Sam Rader began his real-estate company in 1978 and it has grown into Coldwell Banker Select with more than 500 agents. Berkshire Hathaway touts Tulsa as a liveable city and harbors a wide range of clients. Throughout the state, Century 21 has dozens of offices and hundreds of skilled agents.
In OKC, First Source Real Estate, Inc., has 14 high-caliber Realtors in its office.
Remodeler
In Tulsa, Powers Design and Build specializes in custom remodeling, with more than 1,000 completed projects. David Trebilcock Construction provides free estimates on its contracting work. For more than 30 years, Barron & McClary operates on the principles of trust, partnership, authenticity and ethics.
In OKC, Paul Little Construction, begun in 1997, specializes in all home projects. Remodeling Concepts' owner, Craig Brud-zinski, has refurbished and improved homes since 1996. Thomas McMillian of TRM Construction and Handyman Services offers solutions to any redesign, big or small.
Roofer
In Tulsa, A-Best Roofing, founded in 1988, has built, repaired or replaced more than 30,000 roofs. Lewis Roofing specializes in residential, commercial and storm-damaged projects. T-Town Roofing has gained the trust of clients for more than 40 years.
In Oklahoma City, R&R Exteriors boasts of its qualified workers, quick service and fair pricing. Elliott Roofing, family-owned since 1981, commits itself to quality, character and conscientiousness. Basey's Roofing says, "The only measure of our success and reputation is the satisfaction of our customers."
Storm Shelter
In Tulsa, TornadoSafe offers solid-steel shelters and has strict installation procedures. FamilySafe features above-ground shelters that have survived EF5 tornadoes. F5 Storm Shelters highlights shelters with 10-gauge steel, a jack to remove any debris atop it and a GPS locator.
In OKC, Storm Safe Shelters, in business since 1987, was the first in the state to install shelters in garage floors. Central PreCast specializes in concrete structures. Ground Zero Storm Shelters offers a variety of shelters to survive severe storms.
Title/Escrow Company
In Tulsa, Guaranty Abstract Co. has been owned and managed by three generations of the Kirkpatrick family since 1928. Tulsa Abstract & Title Company has offered escrow closing services since 1986. FirsTitle says it's the largest independently owned abstract and title company in Northeastern Oklahoma. Titan Title & Closing has served Tulsa County for 23 years.
In Oklahoma City, AIC Title Service, LLC, has helped clients in 150 countries since its founding in 1989. The Oklahoma City Abstract and Title Co., begun in 1907, is in its fourth generation of family ownership. First American Title is plugged into a nationwide network of operations.
Window Company
Across Oklahoma, Pella Windows and Doors is a popular choice because of the company's diverse and innovative products. Founded in 1979, Thermal Windows makes its products in Tulsa and has showrooms in Tulsa and OKC. Champion Windows offers decades of expertise at its OKC and Tulsa locations.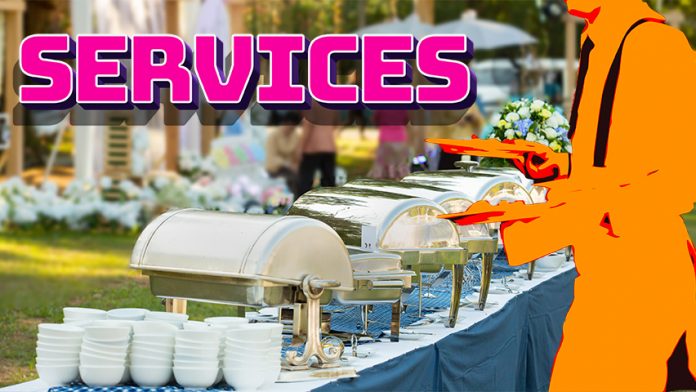 Accounting Firm
Tulsans turn to Eide Bailly LLP, which offers everything from estate planning to audit preparations. HoganTaylor LLP, in both Tulsa and Oklahoma City, helps with litigation support, risk assurance and wealth management, and Carl Webb CPA has you covered with bookkeeping, payroll and IRS representation.
Oklahoma Citians turn to the Travis W. Watkins Tax Resolution and Accounting Firm for penalty abatements, bankruptcy and innocent spouse relief. The team at Ancel Airington & Associates in Edmond excels in an array of financial planning services and works with you on unique situations. Early & Means boasts experienced accountants to help you in any step of your financial journey.
Airline
Oklahomans enjoy the customer service and cost-efficient flights of Southwest Airlines to take them where they need to go. Others enjoy American Airlines for its rarely delayed flights and smooth travels, and many vote for the varied flight options on Delta Air Lines or the friendly staff and organized service at United Airlines.
Assisted Living Center
Tulsans prefer Inverness Village for a highly qualified staff, a welcoming atmosphere and top-tier amenities. Residents of Senior Star Living enjoy the many activities and the strong sense of community. Saint Simeon's boasts everything from a memory center to Parkinson's care and cottage living. Tulsans also favor Montereau due to its rehabilitation, independent living and health services.
Oklahoma City offers The Fountains at Canterbury, with numerous outings for residents, financial options and first-rate dining. Others enjoy Concordia Life Care Community for its top-of-the-line support services and long-term care. Bellevue Health and Rehabilitation Center is another OKC pick and offers both short- and long-term care.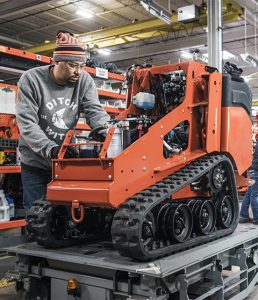 Attorney
Tulsans trust William R. Grimm of Barrow and Grimm in business-related litigation, including creditor rights, bankruptcy and intellectual property disputes. Brad Beasley of Boesche McDermott LLP can assist with real estate, banking and other corporate matters. When personal injury or medical malpractice cases arise, Tulsans choose Michael Barkett of The Barkett Law Firm. Anthony Gorospe of Gorospe Law Group also excels in personal injury cases big and small. Others utilize the talents of Bruce Edge of the Edge Law Firm because he's Tulsa's only board certified DUI lawyer. Keith Swift of The Swift Law Firm handles matters pertaining to mass torts or personal injury.
In Oklahoma City, Randall K. Calvert of the Calvert Law Firm garners votes for his prowess in mergers and acquisitions and civil litigation. For issues regarding discrimination, overtime pay or wrongful terminations, Mark E. Hammons Sr. of Hammons, Gowens, Hurst and Associates is the man to see. For excellent criminal defense skills and a man who fights for the underdog, visit Elliott C. Crawford, Attorney at Law. Noble McIntyre of McIntyre Law P.C. empowers victims of personal injury, car accidents or product liability to get the compensation they deserve.
Auto/Tire Shop
Across Oklahoma, Robertson Tire is a top pick for a full-service auto shop experience, whether you need an oil change or alignment. Hibdon Tires Plus offers high-caliber vehicle maintenance, great deals and friendly services. Others rely on Firestone Tires for exceptional products and craftsmanship on every trip.
Bank
You need to be careful about who you trust with your money, and Tulsans and Oklahoma Citians alike choose Bank of Oklahoma for checking and savings accounts, credit cards and loans. Others enjoy Regent Bank for mobile banking and a bevy of financial resources. Arvest Bank is a top choice for mortgages, investments and trusts. You can't go wrong with Bank of America for its many loan packages. Others enjoy the personal touch at RCB Bank, which offers assistance with both personal and business banking. Others turn to Commerce Bank to invest, borrow, insure or learn about financial options.
Oklahoma Citians enjoy MidFirst Bank for its loan programs and friendly service. Another top choice is First Fidelity Bank for auto or education loans, free ATMs and savings accounts. Citizens Bank of Edmond has been around for over a century and offers top-notch financial services.
Caterer
In Tulsa, 624 Catering earns top marks for its cuisine and expert service. Others enjoy Aila's Catering Events, Inc., for customizable menus, drop-off service and hors d'oeuvres. Another top choice is Just Catering by Orr for its fare and wedding coordination services. Ludger's Catering and Events offers bar service, full-service catering, centerpieces and linen rentals.
In Oklahoma City, Aunt Pittypat's Catering features customizable menus and unparalleled hospitality. Others prefer Nancy's Kitchen for its superb breakfast and lunch catering menus, and Ned's Catering takes the cake with creative menus and above-and-beyond service.
CEO
Tulsans vote for Alan Armstrong of Williams Companies, who took the helm in 2011 and has expanded the company's reach to touch 30 percent of all U.S. natural gas volumes. Tulsans praise Jake Henry Jr. of Saint Francis Health System for his commitment to Tulsa and philanthropic initiatives. Others enjoy the leadership of Steven Bradshaw, who has been with BOK Financial Corp. for more than 20 years and understands each branch of the company.
Employees in Oklahoma City favor David Green of Hobby Lobby for his employees-first attitude and commitment to philanthropy. David Hager of Devon Energy has been CEO since 2015 and brings a rich history of expertise to the job. Another top choice is Harold Hamm, who has been with Continental Resources since its inception in 1967 and remains wholly committed to the company.
Company to Work For
Many factors create a great place to work, and QuikTrip wins with great pay, culture, benefits and bonuses. Fleming Construction Group is a top contender that offers smooth operations and community involvement. The employees of Saint Francis Health System appreciate the benefits, passionate coworkers and compensation, and Ross Group garners votes for a positive environment and team-centric operations. Fabricut is another top choice that offers hardworking management and opportunity for advancement.
Oklahoma City employees endorse American Fidelity Assurance Co. for its pension plans, challenging work and flexible schedules. For supportive coworkers and great vacation policies, Oklahoma Citians choose INTEGRIS Health. Other top choices are OU Medicine for its flexibility, ingenuity and supportive environment; Cox Communications for its collaborative work environment; and Ben E. Keith Foods for excellent work/life balance and benefits.
Construction Company
Tulsans support Manhattan Construction Group for its superior workmanship and client-focused business decisions. Both Tulsa and Oklahoma City voters trust Crossland Construction Company, Inc., to help with a project from start to finish. Flintco offers competitive bids, general contracting and top-notch management. Nabholz Construction Corp. covers projects in a variety of categories – from industrial to commercial and civil. Cowen Construction has more than a century of experience with all kinds of construction needs.
GE Johnson Construction Company in Oklahoma City specializes in everything from conceptualization of a project to final construction, and Miller-Tippens Construction Company handles any job, from homes to car dealerships and offices.
Credit Union
For a great deal on a home or car loan, plus account services and quality service, Tulsans and Oklahoma Citians visit Tinker Federal Credit Union. Another top choice is Oklahoma Central Credit Union for financial wellness help and finance education. For personalized service, Red Crown Credit Union is the way to go in Tulsa. Communication Federal Credit Union in both Tulsa and Oklahoma City covers loans, checking and savings accounts with first-rate customer service. Tulsa Federal Credit Union focuses on each individual client and offers an array of financial education, and TTCU Federal Credit Union is a top choice for online banking, loans and helpful resources.
True Sky Credit Union is a top contender in Oklahoma City for low interest rates on loans and easy banking. WEOKIE Federal Credit Union garners votes for its high-interest savings and convenient ATM locations.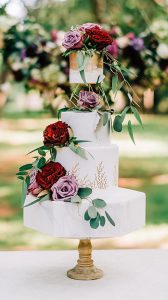 Dry Cleaners/Laundry
Phoenix Cleaners has been a well-respected institution in Tulsa for more than 100 years. LaMode Cleaners offers tiptop dry cleaning and shirt laundry service, and Yale Cleaners boasts mobile check-in technology and car-hop service. Fox Cleaners offers repairs and alterations along with dry cleaning. Others endorse Spiffy's Cleaners and WaterStone Cleaners for great deals, service and pickup/delivery service.
Oklahoma City turns to Swiss Cleaners & Laundry, which offers home delivery and wash, dry and fold service. Vista Dry Cleaners in Edmond offers sustainable dry cleaning options, and Nichols Hills Cleaners boasts expert stain removal, even on wedding gowns.
Energy Company
Williams Companies excels in maximizing the efficiency of natural gas and natural gas products for customers, employees and communities. SemGroup is named as a top energy company for its vast networks of pipelines, marine terminals and storage facilities and its expert capabilities in connecting oil and gas producers to refiners and end users. Magellan Midstream Partners is a leader in the transportation and distribution of petroleum and crude oil. ONEOK boasts one of the country's best natural gas-liquids systems, and ONE Gas provides top-quality natural gas services to Oklahoma, Texas and Kansas.
In Oklahoma City, Devon Energy excels in oil and natural gas exploration and production, with focuses on minimizing debt and maximizing cash flow. Chaparral Energy leads the charge in Blaine, Canadian, Garfield and Kingfisher counties. OG&E Energy boasts more than 750,000 customers in Oklahoma and Arkansas, Continental Resources, dubbed "America's oil champion," is a top 10 independent oil producer in the contiguous United States, and SandRidge Energy prides itself on high-volume production and exploration of drilling sites.
Engineering Company
In Tulsa, Wallace Engineering has had a hand in a variety of projects in the health-care, hospitality and sports sectors. Professional Engineering Consultants has numerous Midwest locations and covers everything from wastewater engineering to electrical and civil projects. Cyntergy AEC offers a talented architectural, engineering and construction team, and Crafton Tull provides myriad services, including transportation, planning and architecture.
Oklahoma City values the work of Cowan Group Engineering for maximum efficiency in numerous civil engineering projects. Cardinal Engineering is a top choice for government and industry customers, and SECG Engineering provides analysis, simulations and design engineering.
Event/Party Planner
Talmadge Powell of tpc studios specializes in both branding and perfectly executing your next event, and has spearheaded numerous events and branding strategies around the state. For the wedding or social event of your dreams, Ashley Farthing-Porto of Farthing Events can make any wish come true. Ever Something offers event coordination, floral design and personal service.
OKC residents turn to Eventures for innovation and flawless execution. For precise attention to detail, visit factor 110 | 110 events, or try Judy Lehmbeck Bridal and Party for a stress-free, beautiful event.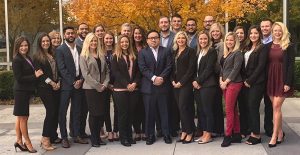 Florist
Toni's Flowers and Gifts offers high-quality florals, attentive service and decades of knowledge. Mary Murray's Flowers is tough to beat with its stunning bouquets and quick, easy deliveries. Mrs. DeHaven's Flower Shop never fails to impress and has been in business since 1905. Stems, another top-rated spot, is located in Utica Square. Burnett's Flowers & Design offers beautiful products at a great price.
In Oklahoma City, Tony Foss Flowers assists with deliveries, special events or just-because blooms. New Leaf Florist is another top pick for its dazzling service and florals, along with Trochta's Flowers and Garden Center with dozens of floral varieties for any occasion.
Funeral Service
When a loss in the family occurs, Tulsans rely on Moore Funeral Home for a meaningful ceremony that fully honors the loved one's memory. Others trust Ninde Funeral and Cremation for its 80-plus years of service. Floral Haven offers cremation and help with obituaries, and Stanleys Funeral & Cremation Services assists with burials, memorial services and cremations.
Mercer-Adams Funeral Service in Oklahoma City offers cost-effective plans to make the process easy, and Baggerley Funeral Home can plan every facet of the service. Smith & Kernke Funeral Homes & Crematory is another top pick, with services for all faiths and cultures.
Hair Salon
Jara Herron Salon & Medical Spa is the place to visit if you want to switch your look with haircuts, colorings and styling, along with hormone therapy and micro-needling. Others turn to Cypress Avenue Salon for a knowledgeable staff and welcoming atmosphere, or Ihloff Salon & Day Spa for wallet-friendly chops by talented hair dressers. iidentity Salon is another pick for all hair-styling needs.
Oklahoma City boasts of Velvet Monkey Salon for it premier services and products. Salon W has more than 200 positive reviews on Google, with expert hair stylists brightening people's days. You can explore Eden Salon & Spa for a wide variety of products and talented hairdressers.
Higher Education
Oklahomans turn to the University of Oklahoma for first-class education in a wide variety of colleges, booming social clubs and activities, and an exciting on-campus atmosphere. Oklahoma State University is another top pick that offers an incomparable education, financial aid and scholarships, and more than 300 majors and minors. For those looking for a private institution, the University of Tulsa offers more than 60 undergraduate degrees, 40 master's programs and 16 doctoral degree programs, plus ample social opportunities and a beautiful campus. Others turn to Oklahoma City University for a top-tier education in everything from arts and sciences to dance and entertainment, nursing, religion or visual arts. Tulsa Community College offers passionate professors, convenient payment plans and a variety of student resources for those looking to transfer to a four-year university.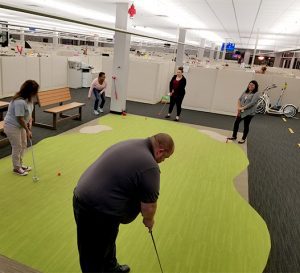 Home/Auto Insurance
Oklahomans prefer Farmers Insurance Group and its experienced agents, easy claims and significant discounts. State Farm Insurance is another top choice with its safe drivers' discounts and plans for every phase of life. GEICO offers free quotes, quick mobile payments and responsive customer service, and Allstate covers insurance for every facet of life.
Home Pest Control
When termites and other pests become a threat to your home or office, EMCO Termite & Pest Control is the place Tulsans choose for these daunting issues. Others prefer Orkin Pest & Termite Control and Terminix for quality service that's done right the first time. Another top pick for Tulsans is Arrow Exterminators for quick, efficient service.
Oklahoma Citians choose the skill set and friendly service of Massey Services, Inc. You can't go wrong with the competitive pricing and proven results of Moxie Pest Control, or the capable staff at Aztec Exterminating, which ensures your dwelling is protected.
Investment Firm
If you aim to solidify your financial future, Merrill Lynch can help with wealth management, retirement planning and financial guidance. Morgan Stanley offers advice on investment management, inclusive innovation and staying atop market trends. You can't go wrong with Ameriprise Financial for personalized advice, planning for life milestones and top-tier advisors. Others turn to Charles Schwab for modern approaches to investing and retirement, and Edward Jones offers personalized attention and financial plans.
Law Firm
Tulsans turn to Barrow & Grimm for its array of seasoned attorneys who help with tax law, business litigation, banking or family law. Others utilize the talents of Latham | Steele | Lehman for its understanding of industries, including aerospace, communication and hospitality. Jones Gotcher Attorneys and Counselors is another pick in the fields of insurance defense, real estate, family law and employment, and Franden | Farris | Quillin | Goodnight + Roberts assists in criminal law, professional liability, intellectual property and discrimination proceedings.
The staff of Doerner, Saunders, Daniel & Anderson in Oklahoma City has you covered in legal matters from A to U (aerospace to utilities), and can handle the case discreetly and skillfully. Echols & Associates offers superior help in matrimonial law, along with adoptions, paternity action and victim protective orders. White & Weddle, P.C., trial lawyers helps with dangerous products, education law and bad-faith insurance, while Foliart Huff Ottaway & Bottom emphasizes medical liability, insurance law and car accidents. You can't go wrong with Crowe & Dunlevy for more than a century of expertise, ranging from wind and renewable energy to criminal defense. Ward Glass Attorneys advocates for each client in employment law, personal injury and civil-rights cases.
Life Insurance
Oklahomans turn to MetLife for both term and permanent life insurance and a knowledgeable staff. Others work with American Fidelity Assurance Co. for a cooperative team and myriad plans. Prudential Financial is a top pick for affordability and expert customer support, and New York Life Insurance Company works to customize the plan right for you. MassMutual garners votes for a variety of options, affordability and customization options.
Manufacturing/Industrial Company
Tulsans prefer Matrix Service Company for its services, ranging from construction and engineering to natural gas processing and process plant design. Zeeco is a world leader in combustion and environment systems, with myriad resources for new clients. Ditch Witch in Perry creates partnerships built on shared values and has contributed innovative products to the underground construction industry. T.D. Williamson is an innovator in pipeline maintenance, repair and modifications and specializes in isolating and minimizing risks. Advanced Research Chemicals, Inc., is a highly specialized fluoride manufacturer known as a top-tier resource in specialty chemicals.
In Oklahoma City, Kimray Inc. creates reliable, American-made control equipment and has reinvented the pressure regulation and oil and gas industries. Another top pick is Boardman, which specializes in custom heavy metal fabrication. Delco Electric also takes honors for its award-winning commercial contractor work.
Moving Service
Moving is a stressful event in one's life, and Tulsans and Oklahoma Citians alike turn to Two Men and a Truck for quick, reliable and friendly expertise. Murphy Jones Moving receives high praise for its affordable rates and dependable service, along with Armstrong Relocation for decades of flexible service and friendly employees
Those on the move in Oklahoma City enjoy 2 Fellas and a Big Vehicle Moving Company for quick service and easy scheduling. Ace Moving & Storage, LLC, is another top choice for affordable service and stress-free scheduling.
Pet Boarding Services
Tulsans trust the capable hands of Riverbrook Animal Hospital for state-of-the-art medical care, plus grooming and pet wellness. Fifteenth Street Veterinary Group excels in friendly service, dental care and micro-chipping. Tip Top K9 Dog Training works with even the most difficult pets to ensure a well-behaved fur baby upon pickup.
Warwick Animal Hospital in Oklahoma City has you covered for emergency and preventative care, plus wellness exercises. Pet Medical Center of Edmond offers convenient pickup and drop-off times, plus a comfortable dwelling for your animal, and Lucky Dog Lodge provides top-tier boarding for cats and dogs of all sizes, plus fair rates and extra play time upon request.
Pet Grooming Service
The Paw Spa in Tulsa covers everything from shed-reducing treatments to mud baths and massages. Tulsa and Oklahoma City alike turn to both PetSmart and Petco for expert care and top-notch bathing and grooming.
Oklahoma City pet owners enjoy the staff at Warwick Animal Hospital for convenient hours, high-quality equipment and vaccinations during grooming appointments.
Place to Call When You Smash Your Car
Whether it's a fender-bender or a massive accident, Hourglass Collision Repair has you covered with detailing, replacements and repairs. Barron & Hart has been a trusted name in Tulsa since 1947, and Karoll Martin Paint and Body always gets your car back to its former glory.
Oklahoma Citians like Collision Works for its peace-of-mind guarantee and craftsmanship. In Edmond, John Puckett Auto Collision is a trusted family business that handles all repair needs. Bob Moore Collision Center is also a great choice for a vast array of services for your vehicle.
Place to Detail Your Car
When you want to spiff up your vehicle's appearance, Hourglass Auto Spa of Tulsa is a top choice with services including your own consultant, interior and exterior detail, and refinishing. Rocket Lube and Wash offers waxes, cleans and shines, and White Glove Auto can handle window tinting, accessories and coating for vehicles.
In Oklahoma City, Red Carpet Car Wash earns superior marks for its work and friendly employees. The Auto Spa provides dependable detailing that will last, and Aqua Express Car Wash gets your car looking like new with its myriad services.
Realtor
Buying or selling your home is a breeze with Peter Walter of Walter and Associates; he has decades of experience in all Tulsa markets and specializes in high-dollar homes. Jacki Crews of McGraw Realtors has more than 30 years of experience and works in any price range comfortably. Laura Hawkins of McGraw Realtors boasts more than 20 years of marketing expertise and finds innovative ways to market your home, and Blake Loveless of Walter and Associates is another top producer who harbors an intimate knowledge of Tulsa neighborhoods.
Oklahoma Citians prefer Tiffany Little at Keller Williams Realty, who specializes in residential single-family and multi-family homes. Paula Peeler of Kalidy earns praise for her focus on the clients' needs. Ann Ballew of Keller Williams Realty is another top producer whose passion for her job reaps results.
Rental Car Firm
Oklahomans turn to Enterprise Rent-A-Car for competitive rates, a wide selection and quick service. Others enjoy Avis Car Rental for cost-efficient deals and easy reservations. Budget Car Rental provides top-tier services and products at relatively low costs.
Retirement Community
Tulsans enjoy Inverness Village for its myriad housing options and top-notch health services. Others utilize the varied choices at Senior Star Living, including independent living, skilled nursing and memory support. Town Village touts easy transportation options and skilled therapy partners.
Zarrow Pointe offers a full spectrum of care for the perfect retirement. Living options range from independent living to long-term care. The Villas at Zarrow Pointe are luxurious patio homes in a private, gated community; perfect for an independent, stress-free life. The Apartments are also top-tier residences in a four-story complex with a bustling social atmosphere, while the Kaiser Health Care Center offers 24-hour nursing for both long-term and short-term care, rehabilitation and cognitive therapies. Lastly, if needed, their in-house hospice offers an expert and caring staff to walk patients and their families through end-of-life care decisions. Along with numerous living options and an active social atmosphere, residents can enjoy educational programs, musical entertainment, a state-of-the-art aquatics center, and a fitness facility with weekly classes, including cardiovascular conditioning, flexibility training, massage therapy and nutrition counseling.
Timberwood Assisted Living in Oklahoma City allows residents to move at their own pace with exciting activities. Epworth Villa offers an inviting environment with a top-of-the-line staff and amenities, and Spanish Cove Retirement Village provides a certified personal trainer, an on-site medical clinic and diverse programming.
Staffing Agency
Whether you're looking for a dependable employee or employer in Tulsa or OKC, Express Employment Professionals provides professional human-resource solutions. Another winner in both cities, Robert Half boasts top-of-the-line matching technology to ensure the best candidates are hired. Another top choice in Tulsa is Key Personnel for assistance in industrial, administrative, legal, technical, medical and financial divisions.
In Oklahoma City, Kelly Services has you covered in connecting excellent companies and employees in dozens of countries. American StaffCorp. of OKC assists with staffing, payroll and direct hires, and Fuse3 Solutions is a privately held firm putting the interests of clients first.
Technology/Software Company
Tulsans like TMA Systems for its innovative maintenance-management software, professional consultations and helpful training. Others enjoy ConsumerAffairs for its expert resources and myriad reviews that help during important purchases. Integrated Business Technologies garners votes for helping companies resolve information-technology issues, reduce downtime and increase profitability.
Critical Technologies, Inc., in Oklahoma City is highly revered and has processed more than 8 billion documents. Paycom excels in top-of-the-line online payroll and human-resource software for companies around the United States, and MCSG Technologies helps major government entities – including the Department of Defense – with tricky issues.
Transportation Company
Melton Truck Lines, a leader in the industry for more than 60 years, employs more than 1,200 drivers coast-to-coast. UPS earns high marks for reliable shipping and customer service, along with FedEx for expert courier services and easy tracking services. Miller Truck Lines prides itself on sustainability, rapid response and timely deliveries.
In Oklahoma City, TBS Factoring Service has a commitment to digital transformation and 50 years of quality experience in making trucking easier with technology and convenient services. Copeland Trucking Company offers heavy-hauling and freight-management solutions. Mid-Con Carriers Corp. provides reliable transportation of a variety of products, and Freymiller specializes in temperature-controlled deliveries made in a timely fashion.
Tribal Enterprise
The business subsidiaries of Native American tribes positively contribute to the economic and cultural fabrics of the state. Cherokee Nation's business sector, based in Catoosa, is described as the "economic engine" of the nation and creates an array of diverse jobs that improve Oklahoma's economy. As one of the largest tribes in the nation, the Muscogee (Creek) Nation and its business headquarters in Okmulgee focus on the health, safety, social and physical wellbeing and economic advancement of its citizens. The Osage Nation and its subsidiaries, based in Pawhuska, are committed to preserving the values and teachings of the tribe, and offer cultural education, informative events and diverse job opportunities.
The Chickasaw Nation, based in Ada, and its business industries in Norman, have worked diligently since the 1980s to build a diverse economic base to benefit current and future generations of its people, with a focus on self-sufficiency and self-determination. The Choctaw Nation's business subsidiaries in Durant offer a staggering number of services, including health, finance and education, while generating millions of dollars annually for Oklahoma. Citizen Potawatomi Nation's enterprises, headquartered in Shawnee, protect and nurture the tribe's culture, provide veteran assistance, housing and career services, and create substantial employment opportunities and revenue for its members. Seminole Nation of Oklahoma, based in Wewoka with business ventures in Seminole, offers outreach programs for everything from transportation to diabetes care and improves the state's economy with its numerous enterprises.
Veterinarian/Animal Hospital
Tulsans endorse VCA Woodland Central Animal Hospital for competitive rates, vast knowledge and exotic animal care. Southern Hills Veterinary Hospital and its preventative and emergency care, laser surgery and dental expertise receive top marks. For microchipping, house calls and ultrasounds, try Woodland West Animal Hospital, or visit Care Animal Hospital, which offers digital radiology and wellness care.
In OKC, Warwick Animal Hospital features dietary counseling and an array of surgical services. Pet Medical Center of Edmond earns praise for its allergy treatments, behavior counseling and spay/neuter clinic, and Nichols Hills Veterinary Clinic offers top-of-the-line exams, grooming and nutritional counseling.
Wedding Cakes
Tulsans have relied upon Merritt's Bakery for 40 years – not only for delicious desserts, but for dependable and friendly service and a good value. Anne Keller Cakes is committed to making the dessert of your dreams and has been in business since 1981. Another top choice, Ludger's Bavarian Cakery, boasts more than 200 positive reviews from happy customers.
In Norman, Amy Cakes "takes the cake" with delicious creations that have been featured in a variety of regional and national publications. Another top contender, Andrea Howard Cakes, creates custom desserts that dazzle the eyes … and the taste buds. Raspberries n' Creme in Oklahoma City provides quick and cost-efficient service, plus stunning, succulent creations. You can't go wrong with Uptown Grocery Co., with talented bakers and designers who create the cake of your dreams.
Wedding Photographer
Tulsans believe Picturesque Photos by Amanda is the top choice for quick turnaround, friendly service and beautiful photographs. Others enjoy the talents of Andi Bravo Photography, which boasts a five-star Google rating and specializes in fine art, romantic wedding photos. Another top contender is Andrea Murphy Photography if you're looking for a photographer who puts subjects at ease and delivers stunning images every time.
Oklahoma Citians enjoy Ely Fair Photography for competitive rates and a fine art/editorial approach. Josh McCullock Photography boasts a talented repertoire and ability to capture candid moments, and Chelsea Reece Photography earns praise for professionalism, enthusiasm and the delivery of high-quality products. Others enjoy Kelsi Laine Photography, traveling the world to capture brides on their special days, and the duo of Travis + Haley G. Photography can deliver breathtaking images in a laid-back environment.
Wireless Service
Verizon earns honors for its variety of plans, competitive deals, myriad phone options and service. Others enjoy the tried-and-true AT&T for connections, discounts and customer service. Others prefer T-Mobile for its numerous plan options and unlimited talk, text and data.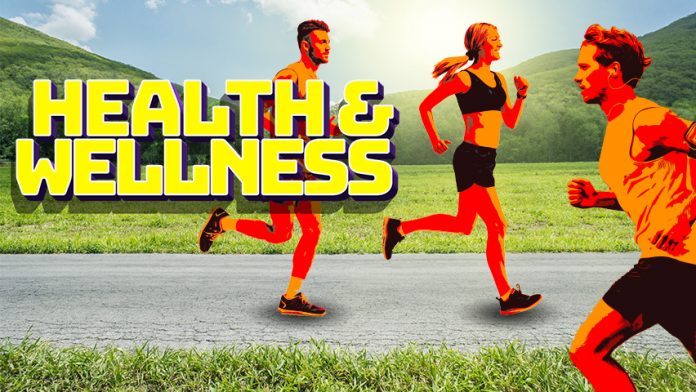 Aesthetician
Tulsans endorse Gabriel Horn of Uplifting Skincare; he's a medical micro-pigmentologist and aesthetician in business for nearly 30 years that offers peels, facials and more. Ashley Yancey of The Skin Bar is a certified paramedical aesthetician and excels in Gua-Sha, a facial massage technique. Jenna Case at Skin Care Institute boasts more than a decade of experience, passion and a deep knowledge of her craft.
Oklahoma Citians turn to Vanessa Smith at McKinzie Aesthetics Center for an array of services, from Botox to facials. Caitlin Kellam at Premier Plastic Surgery and Aesthetics garners votes for her aesthetics expertise and enthusiastic service. Kasey Swayden, PA-C, of Dr. Tim R. Love Plastic Surgery, has well-rounded knowledge in many medical aesthetic procedures. Amber Cummins of Zen Aesthetics & Wellness Med Spa is an expert in laser technologies to help you look and feel your best.
Cancer Center
Cancer Treatment Centers of America is Tulsa's trusted, go-to facility when a daunting diagnosis strikes; specialists tackle virtually any form of the disease – from adrenal cancer to uterine cancer. Tulsans also rely on Oklahoma Cancer Specialists and Research Institute for comprehensive cancer care and health care, including surgery and radiation.
In Oklahoma City, many travel to Stephenson Cancer Center for its National Cancer Institute-Designated Cancer Center status, state-of-the-art facilities and breakthrough research. INTEGRIS Cancer Institute has a comprehensive focus on the patient – from diagnosis to treatment and survivorship. For highly individualized cancer care and cutting-edge technology, patients visit Oklahoma Proton Center.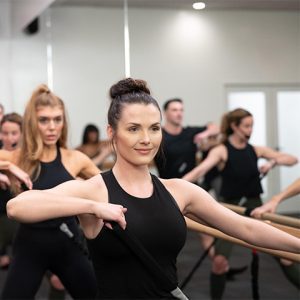 CBD Shop
The Tulsa American Shaman Center offers an array of oils, along with gummies and supplements. In Tulsa and Oklahoma City, customers enjoy CBD Plus USA for knowledgeable employees and a variety of natural relief oils. Others turn to The East Village Dispensary for various oils and other cannabidiol products.
Oklahoma City residents enjoy the service and array of products at The CBD Store of OKC. Others trust Buddy's CBD Wellness for sprays, oils and even products for pets.
Chiropractor
Tulsans trust Dr. Chuck Zoellner at Zoellner Chiropractic for services that include corrective exercises, relief after car accidents and rehabilitative therapy. Another top pick is Active Approach Chiropractic for its focus not just on the symptoms but the underlying problems. Dr. Rick Huskey at Huskey Chiropractic helps with everything from chronic pain to sports injuries and herniated discs.
Oklahoma Citians visit Ford Chiropractic Clinic for a well-rounded evaluation and offerings that include both micro-current and ultrasound therapy. Harmony Chiropractic in Edmond is another top choice for physical therapy and back pain relief, and Wes Hill of Hill Chiropractic Clinic in Edmond also garners praise for care in adjustments, wellness and corrective exercises.
Cosmetic/Plastic Surgeon
Dr. E. Bradley Garber has helped thousands of patients achieve their appearance goals, from skin treatments to liposuction and breast augmentations. Dr. Bryan Whitlock of Whitlock Cosmetic Center is a premier plastic surgeon who delivers results with convenient payment plans. Dr. Stephen M. Paulsen of Plastic Surgery Associates of Tulsa can help with brow lifts, breast augmentations and the popular "Mommy Makeover."
Those in Oklahoma City turn to Dr. Juan Brou at Premier Plastic Surgery and Aesthetics for body contouring, face-lifts and breast reductions. Dr. Tim Love of Dr. Tim Love Plastic Surgery boasts more than 30 years of experience in patient-centered care amid many services. Dr. Derek Shadid of Shadid Plastic Surgery Associates features rhinoplasty, liposuction and augmentation. Dr. Justin Jones at Jones Plastic Surgery excels at personalized treatment in surgical and non-surgical procedures, and Dr. Erik Nuveen of Cosmetic Surgery Affiliates garners votes for affordable specials and quality care.
Dentist
Dr. Mike Hinkle at Utica Dental provides top-notch care in Invisalign and Lumineers technology, plus general and cosmetic dentistry procedures. For a family-owned business with services including crowns, implants and bonding, visit Dr. Matt Kincaid at Kincaid Family Dental. Others enjoy Dr. Mark Davis at Perfect Smile for cosmetic dentistry, restoration and whitenings.
In Oklahoma City, Dr. Ben Pinkston at Pinkston Dental Care provides adept service in everything from denture care to fillings and veneers. Another top contender, Dr. Lee Eliot in Edmond, performs skillful work and offers convenient payment plans. Others looking for quick and skillful service in a wide variety of offerings, from orthodontics to implants and general care, turn to Dental Depot.
Dermatologist
Dr. Jeff Alexander at Skin Care Institute boasts more than 30 years of experience in everything from acne and alopecia to melanoma, dermatitis and vitiligo. Dr. Kristen Rice at Center for Dermatology is a favorite for an array of dermatological services, including lesion treatment, cryotherapy and acne therapies. Others turn to Tulsa Dermatology Clinic for board-certified dermatologists performing both medical and cosmetic procedures. Dr. Lynn Anderson at Midtown Dermatology is another top contender for her skills in Botox, skin cancer removal and laser hair removal.
In Oklahoma City, Dr. Blaine Lehr at Dermatology Clinic Inc. treats rashes, moles, cancers and acne. Dr. Andrew John at Edmond Dermatology Clinic wins praise for his decades of service and care in a variety of procedures. Dr. Julie Lowe at Lowe Dermatology has prowess in family dermatology, cosmetic procedures and skin cancer removal.
Family Physician
Dr. Joe Reese is a top pick in Tulsa for his reliability, experience and bedside manner. Dr. Trudy Milner earns high praise for her patient care. Dr. Chad Edwards at Revolution Health & Wellness combines natural and holistic medical care, and Dr. Ruth Miller of Miller Health Clinic offers her comprehensive medical expertise to patients of all ages.
Dr. Cynthia Taylor of Norman Regional Health System and Variety Care emphasizes her work with migraines, allergies and type 2 diabetes. Others turn to Dr. Wesley Dean Hinz of Norman Regional Health System and Moore Family Physicians for years of expertise and efficient, friendly service. Dr. Robert Stepp of INTEGRIS Family Care Hefner Pointe receives votes his emphasis on a strong patient-physician relationships and top-of-the-line care.
Health Club/Gym
Health Zone at Saint Francis is honored for its state-of-the-art facility and equipment, plus skilled trainers and myriad class options. Others enjoy the welcoming atmosphere of St. John Siegfried Health Club and its extensive, medically based exercise and wellness options. Sky Fitness & Wellbeing offers affordable rates, specials and top-flight facilities. The amenities, class variety and welcoming staff at both YMCA of Greater Tulsa and YMCA of Greater Oklahoma City make them top contenders. For a unique fitness experience in a group setting, there's the challenging Orangetheory Fitness. Tulsans and Oklahoma Citians alike play up Life Time Fitness for its affordability and numerous classes.
In Oklahoma City, Gold's Gym is praised for its trainers, who can help build a path to success with you. 10GYM also receives votes for its convenient locations and affordability.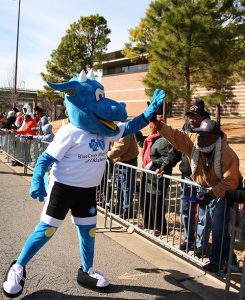 Health Insurance
Residents across the state endorse BlueCross BlueShield of Oklahoma for its variety of plans, expert assistance and transparency. Another top contender is GlobalHealth for its premiums, focus on comprehensive member engagement and plans for every walk of life. CommunityCare also wins praise for its rates, policies, ethics and integrity.
Hearing Aid Provider
Tulsans trust Clear-Tone for its comprehensive service, including hearing tests, evaluations and special financing. Another premier choice is Gilbert's Audiology & Hearing Aid Center with its 50-plus years of service and trained audiologists. Armstrong Hearing Aid Center boasts premium products at affordable costs, personalized attention and top-notch service. In Tulsa and OKC, Miracle-Ear earns top marks for its convenient locations, expert service and lifetime guarantees. Audiology of Tulsa provides hearing-aid dispensing and care, plus diagnostic testing.
In Oklahoma City, the Hearing Group has no-obligation try-ons, testing and friendly service. Others enjoy the vast products at Audio Recovery, along with its numerous patient resources.
Home Health Service
Tulsans turn to Oxford Home HealthCare and its diverse care options, including housekeeping, help with errands and companionship. Restore Home Health handles a variety of medical issues, including wound care, medication management, and brain and spinal cord injuries. Interim HealthCare of Tulsa and its sister company, Interim HealthCare of Oklahoma City, receive votes for offerings like veteran care, hospice service and behavioral health assistance. Tulsans and Oklahoma Citians also like Visiting Angels for its customized care and 24-hour services.
Those in Oklahoma City also choose Choice Healthcare for registered dietitians, psychiatric nursing therapy and rehabilitation.
Hospice
The compassionate staff at Grace Hospice helps in the process by answering questions, providing emotional support for the patient and family, and creating a warm atmosphere. Other Tulsans choose Hospice of Green Country by citing the company's round-the-clock care and empathetic staff as key factors in its success. Saint Francis Hospice focuses on the patient's spiritual, physical, social and spiritual needs, and Clarehouse is another trusted name, offering loving services for those in the last weeks of life.
Oklahoma Citians turn to INTEGRIS Hospice House for a homey setting, caring staff and amenities like a serenity garden and chapel. Offerings at Oklahoma Palliative and Hospice Care include an interdisciplinary hospice team, pain management, speech therapy and counseling. Crossroads Hospice and Palliative Care is another top-notch provider.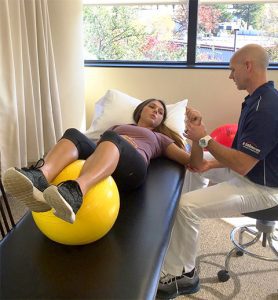 Hospital
In Tulsa, Saint Francis Health System receives honors for its vast network of physicians and diverse specialties, including cancer, orthopedics, primary care and urgent care. Another top contender is Ascension St. John Health System for its focus on quality patient care and a fully integrated health-care system for a streamlined patient process. Others turn to Oklahoma State University Medical Center for compassionate, high-quality health services and staff. Hillcrest HealthCare System boasts numerous locations, physicians and support staff. Oklahoma Surgical Hospital also earns top marks for high patient satisfaction and its facilities.
Oklahoma Citians turn to INTEGRIS Health for their needs, whether it's senior health, lung care or a life-saving transplant. OU Medical Center has a well-connected surgical staff and top-tier patient care. Others enjoy the offerings of Mercy Hospital with its care and varied expertise. SSM Health St. Anthony Hospital serves the needs of all central Oklahomans with focuses on cardiology, oncology, surgery and behavioral medicine.
Medicinal Cannabis Clinic
Tulsa Higher Care Clinic, a leading provider of medical cannabis recommendations, works to help Oklahomans find relief from ailments and illnesses. The Restorative Wellness Center offers skilled medical cannabis exams and assistance with hormone replacement and addiction management. Evolved Health and Wellness has a knowledgeable staff that can find the right route for you.
Oklahoma Citians visit Leaf & Relief Herbal Wellness Clinic for friendly physicians, affordable evaluations and a well-informed staff. Others turn to Therapeutic Health Clinic for easy-to-book appointments and a stress-free evaluation process. Another top pick is OK MMJ Care, which offers both medical THC and CBD consultations.
Medicinal Cannabis Dispensary
Tulsans with valid state licenses visit Doctor Green for a variety of cannabis products, friendly service and knowledgable staff. Others enjoy Whole Leaf for several strains with varying levels of THC, plus waxes and concentrates. Northside Dispensary has quality products along with a welcoming environment for first-time and regular customers.
Rabbit Hole Cannabis Dispensary in OKC garners votes for a wide selection of products, excellent customer service and fair pricing. Others enjoy the variety of CBD Plus USA, and the high quality, authenticity and professionalism at Gaia's Favor Medical Dispensary.
Medical Spa
To rejuvenate your look, Utica Square Skin Care is Tulsa's place for chemical peels, Botox, permanent pigmentation, facials and other services. Others visit Skin Care Institute Medical and Wellness Spa for several aesthetic offerings and exciting specials. You can't go wrong at BA Med Spa and Weight Loss Center, which offers everything from laser hair removal and injectables to guidance for tackling weight-loss goals. Emerge Medical & Well Spa provides a relaxing atmosphere, expert laser treatments and eyelash extensions.
Premier Plastic Surgery and Aesthetics in OKC has you covered with body contouring, fillers and fat reduction procedures. Dr. Tim R. Love Plastic Surgery offers skin tightening, lash extensions and a variety of nonsurgical offerings. H-MD Medical Spa has an array of injectables, cosmetic enhancements and laser surgery options, and Bliss Medical Spa acts as a get-away from your hectic life with peels, facials and other aesthetic treatments.
Nursing Home
Inverness Village is a top choice for Tulsans with its round-the-clock care, wellness events, housekeeping and on-site clinic. Saint Simeon's is another lauded choice that offers memory care and Parkinson's care, plus different levels of assisted living. Forest Hills helps residents live to their fullest with a bevy of activities. University Village offers an empathetic nursing staff and daily meal and appointment reminders.
Bellevue Health and Rehabilitation Center in OKC offers specialized care for a wide variety of residents – from cancer and stroke patients to those with memory care needs. Bradford Village in Edmond is a top pick for its extraordinary staff, full maintenance and reliable emergency call systems. Baptist Village Communities focuses on a high quality of life and schedules events to ensure residents' happiness.
OB/GYN, Gynecologist
Many turn to Dr. Grant Cox of OB/GYN Specialists of Tulsa for top-tier care and a special interest in infertility and gynecologic surgery. Dr. Jay Williamson, in practice since 1996, has curated an excellent reputation for quality care. Dr. J. Martin Beal at Tulsa OB/GYN Associates has decades of expertise and a deep understanding and passion for his craft.
In Oklahoma City, Dr. Lacy Parker at Lakeside Women's Hospital garners praise with her specialized focus in obstetrics, adolescent gynecology and minimally invasive gynecological surgery. Dr. Teresa Folger at Lakeside Women's Hospital is lauded for staying up-to-date with techniques and procedures. Dr. Anthony Shanbour puts the needs of his patients first and offers a full spectrum of women's health-care services. Dr. Valerie Engelbrecht of Lakeside Women's Hospital maintains a clinical focus on high-risk pregnancies.
Ophthalmologist
In Tulsa, praise abounds for The Eye Institute's Dr. Marc Goldberg, who specializes in corneal, external and refractive diseases and has extensive knowledge of corneal transplants and cataract surgery. Dr. Ryan P. Conley at Triad Eye Institute handles anything from laser-assisted cataract surgery to collagen cross-linking. Dr. Dan Langley at EyeCare Associates is at the forefront of technologies in eye care and is an expert in modern cataract surgery. Dr. Terry Lawson at Vision Source Tulsa boasts expertise in corneal reshaping and low vision therapy.
In Oklahoma City, the ophthalmologists at Dean McGee Eye Institute are praised for their array of clinical and elective services, including glaucoma care and reconstructive surgery. Eye Care Oklahoma receives praise for its physicians and diverse treatments, along with Epic Vision, a full-service eye care center.
Optometrist
Dr. Blane Snodgrass at Twenty Twenty Eyecare is passionate about empowering Tulsans to be proactive about their eye health and offers personalized care, thorough exams and a vast optical gallery. Dr. Sandra A. Mackey at Mackey Eye Care offers treatment of ocular diseases, contact lens fittings and high quality vision exams, and Dr. Robert Zoellner offers great value on exams, eye glasses, contacts and other services.
Oklahoma Citians visit Dr. Chase Hunter at Within Sight Vision Center for help with computer and sports vision options, comprehensive exams and an array of frames. For youngsters, Kid's Eye Site is a winner for family-friendly professionals and diverse services. Dick Story Optical is another lauded choice for skilled opticians, trendy frames and help with contact lenses.
Oral Surgeon
Eastern Oklahoma Oral & Maxillofacial Surgery performs a variety of procedures, including wisdom tooth removal and dental implants. Cannon Oral Surgery provides artistry, expertise and excellence with procedures involving impacted teeth and bone grafting. Greer and Rogers Oral and Maxillofacial Surgery is relied upon for daunting procedures like corrective jaw and cleft lip surgeries.
Oral Surgery Specialists of Oklahoma in Oklahoma City is trusted for its procedures, including full-arch restoration and pre-prosthetic surgery. Another top-tier choice is Oral & Maxillofacial Associates, which boasts six surgeons and surgical options for many maxillofacial issues. OKC-OMS boasts more than 40 years of oral surgery experience and assists with facial trauma and oral pathology.
Orthodontist
From friendly service to expert care, including Invisalign and braces, Tulsans trust Kirkpatrick and Lai Orthodontics. The Brace Place receives high praise for care for all ages, plus a welcoming atmosphere. Hall & Hosier Orthodontics excels in care that includes invisible braces and Invisalign technology, and Dr. Mark Andregg has more than 20 years of experience and an array of services.
Dr. John Archer at Orthodontic Associates is an expert in difficult cases like craniofacial malformations, and also provides quality care in standard cases. Dr. Peter Kierl at Kierl Orthodontics offers mainstream and surgical care and wins praise for his prowess and bedside manner. Dr. Brian Amy at Orthodontic Associates stays up-to-date on technologies and has a passion for educating fellow physicians around the globe.
Orthopedic Surgeon
In Tulsa, expertise is taken up a notch with Dr. Yogesh Mittal and Dr. Greg Holt at The Orthopaedic Center and CORE Medical Group; Mittal specializes in adult hip and knee reconstruction and diseases, while Holt hones in on sports medicine and computer-assisted knee surgery. The combination of Dr. Brad Boone, Dr. Ron LaButti, and Dr. Bryan Hawkins at Advanced Orthopedics of Oklahoma covers injuries from head to toe, including knee, shoulder, hip and ankle care. Dr. Scott Dunitz and Dr. Paul Peterson at Tulsa Bone & Joint assist with a variety of musculoskeletal ailments to get you back on your feet.
In OKC, Oklahoma Sports and Orthopedics Institute excels in replacements, revisions of previous surgeries, and reconstructions. Those in pain rely on Orthopedic Solutions for help in sports and workers compensation injuries. Essential Integrative Health is another top contender with its staff and variety of options. McBride Orthopedic Hospital is physician-owned and focuses on the needs of the patients. OSSO helps with pain management, concussion care and a full spectrum of procedures and solutions.
Pharmacy
For quick prescription pickup and easy refills, Tulsans trust Walgreens. Others enjoy the friendly service and 24-hour availability of CVS Pharmacy, or the value and convenience of Economy Pharmacy.
For a personalized touch, Oklahoma Citians visit OnePoint Patient Care. Innovative Pharmacy Solutions in Edmond receives praise for its compounding capabilities and pharmaceutical help. Others venture to McLoud Family Pharmacy for a welcoming environment and speedy service.
Rehabilitation/Sports Medicine Center
Tulsans visit Excel Therapy for its array of services that include occupational therapy, dry needling and spinal rehab. Tulsa Spine and Rehab offers compassionate care to help alleviate chronic pain, with services including acupuncture and therapeutic yoga. Physical Rehabilitation Center garners votes for obtaining optimal function for all patients. PAM Rehabilitation Hospital of Tulsa helps with rehab following brain injury, amputation, stroke and other traumatic events.
INTEGRIS Jim Thorpe Rehabilitation is an Oklahoma City mainstay for inpatient and outpatient rehabilitation for mild to severe injuries. Oklahoma Spine Sports and Rehabilitation focuses on a patient's long-term well-being and brings new hope to life after a spinal injury. McBride Orthopedic Hospital's physicians help with every step of your recovery, and OSSO has a variety of rehab opportunities for patients in all conditions.
Spa
In Tulsa, Bella Vita Spa and Salon takes care of you with facials, massages, manicures and eye lash services. Spa Southern Hills is a top choice for service in hydrotherapy, body treatments and facial massages. Spa Lux also receives praise for its variety of services in a tranquil atmosphere.
Eden Salon and Spa makes you feel your best with peels and exfoliation treatments, and Three Graces Day Spa provides affordable spa packages, waxings and body treatments. Bella Strada Salon and Spa Suites in Edmond offers massage therapy, special pricing and unique sugaring techniques.
Therapist/Counselor
In Tulsa, Chris Giles, M.S., of Christian Family Institute can help you find inner peace in a variety of issues including grief, life transitions and relationship conflict. The empathetic staff of Recovery in Oklahoma can assist in neuro-feedback therapy, tele-health services and comprehensive evaluation services. If you need guidance in a variety of mental health services, Chris King Counseling Group helps to steer you in the right direction.
In Oklahoma City, Mary L. Fitch operates with a small number of clients to ensure each one gets proper attention and care. Becky Wahkinney, Ph.D, excels in issues revolving around gender, bipolar disorder, anger management and an array of other problems, and Todd A. Ephraim, Ph.D, is another top choice for help in marriage, anger management and parenting.
Weight Loss/Weight Management Clinic
In Tulsa, those looking for a major life change can rely on BA Med Spa and Weight Loss Clinic for medically based weight loss programs that help you keep the weight off for life. New Leaf Wellness assists in your weight loss journey with hormone replacement therapy, and research-based diet and exercise techniques. Others trust Empire Weight Loss for its physician-overseen programs and individualized care plans.
For a tried-and-true program in Oklahoma City, try Weight Watchers for accountability, tasty meals and a supportive environment. Okey Nwokolo Weight Management Clinic garners praise for its customizable plans, and The Broadway Clinic earns votes for its long-term weight loss programs and talented staff.
Workout Studio
For a full-body workout and enthusiastic instructors in a fun atmosphere, Pure Barre Midtown is one of Tulsa's top choices. Barre3 in Tulsa and Oklahoma City combines cardio, strength training and mindfulness into a highly effective workout. Enjoy positive mental and physical results at SALT Yoga, along with its convenient schedule, varying levels of difficulty and friendly atmosphere. Total Pilates Studio gets you in shape with instructors focused on your progress and working at your pace.
Oklahoma Citians can't get enough of CycleBar – Classen Curve for sweat-inducing workouts on stationary bicycles, complete with arm exercises, great jams and high energy. For those looking for a full-body workout in a calm atmosphere, join the fun at Soul Yoga.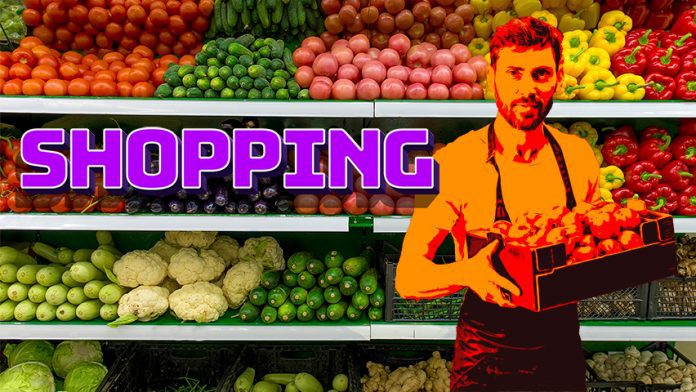 Antique Shop
Find vintage or designer decor at Tulsa's Windsor Market with a range of unique boutique vendors. Visitors wander the melange of upscale and down-home accessories at The Market at Walnut Creek. Treasure hunt at m-M 31 Trading Post – or Mall 31 as the signage outside says – with its quirky collection of shops.
OKC's 23rd Street Antique Mall brims with vintage collectibles, furniture and accents. Shoppers flock to Mockingbird Manor Antiques & More for treasures, new furniture and accessories. Decades Revisited is a mall filled with trendy finds, shabby chic items and whimsical oddities.
Bicycle Shop
Try an electric bike ride at Pedego Riverwalk in Jenks, where the trendy conveyance is available for rent or purchase. Phat Tire Bike Shop services, sells and rents bikes and provides guided tours of Tulsa. Both south Tulsa and Brookside are home to T-Town Bicycles, with hundreds of bicycles and service expertise. Since 1987, Bicycles of Tulsa has featured cycles, accessories, repairs and resources for biking enthusiasts.
As the capital city's oldest biking mecca, Wheeler Dealer Bicycle Shop serves and sells almost any kind of bike. With three metro locations, Al's Bicycles offers bikes and gear. Schlegel Bicycles, one of America's best bike shops since 1988, offers community events and resources.
Boat/RV/ATV Dealer
Wade's RV keeps Oklahomans rolling in adventure with deals, service and storage of recreational vehicles. Bob Hurley RV in Tulsa has RVs, accessories, financing, sales and repair. Ugly John's Custom Boats boasts a three-decade history of boat sales and repairs. Dave's Claremore RV features new and used of every size and class of recreation vehicle.
Fun Town RV Oklahoma in Purcell can help you find, trade, consign, finance and service your RV. Since 1963, Lewis RV Center in OKC offers one of the largest selections of fifth wheels, motorhomes, travel trailers, toy haulers and pop-up trailers in Oklahoma. Leisure Time RV provides a wide selection along with a national network of trade-ins and service technicians.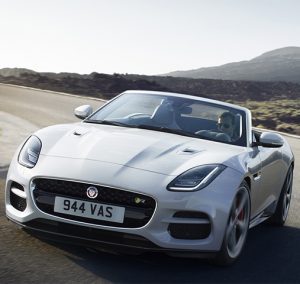 Car Dealer
Don Thornton Automotive Group is the Tulsa-area source for new, high-end Audi, Land Rover, Cadillac and Jaguar vehicles and the service and sales of used vehicles. Northeastern Oklahoma turns to Don Carlton Honda for new and used car sales, repairs, parts and trade-ins. Jim Norton Toyota offers new and used vehicles and a buy-it-online option that literally brings your car to your doorstep. Jim Glover Auto Family makes trade-ins easy with an online estimator and array of new models of Chevrolet, Isuzu, Jeep, Dodge and other makes.
For more than 60 years, Bob Moore Auto Group has served Oklahoma's new and used vehicle needs. Convenient for Oklahoma Citians and Edmondites alike, the third-generation auto sellers of Jackie Cooper BMW feature acres of automotive choices and top-notch service. Bob Howard Auto Group's 11 locations highlight new and used vehicles ranging from Acura and Buick to Nissan and Toyota. Yukon is home to Westpointe Chrysler Jeep Dodge for sales and service of new and used vehicles.
Children's Clothing Store
Tulsa's Gap Kids dresses babies to teens with classic, wallet-friendly choices at Woodland Hills Mall and Utica Square. Dillard's offers department store variety of wardrobe options at Woodland Hills and Promenade malls. Locally owned and operated, Kathleen's Kids has outfitted generations of kiddos in choices from casual to formal. Utica Square's Lolly Garden offers fine children's clothing, gifts and accessories.
Gymboree is the go-to for children's clothing, gear and furniture. OKC's premier baby store, Green Bambino, features affordable, earth-friendly and organic items with informative events. Gently used and affordable clothing, toys, baby gear and furniture are found at Once Upon A Child.
Department Store
In Tulsa, high-end fashion is found at Utica Square's Saks Fifth Avenue, offering posh apparel, cosmetics and more. With Tulsa and Oklahoma City locations, Dillard's has it all, whether you're searching for furniture, footwear, kitchen goods or designer handbags. Nordstrom Rack, the outlet division of specialty Nordstrom department stores nationwide, is Tulsa's source for trendy, name-brand bargains.
Balliets at Classen Curve in OKC offers luxury apparel, handbags, jewelry, accessories and home furnishings. Oklahoma Citians also enjoy the classic department store experience of Macy's that provides specialty sizes, home furnishings and apparel.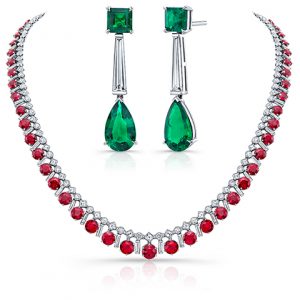 Eyeglass Store
Since 1979, Visions Unique Eyewear has shown Tulsans cutting-edge frames with in-house optic services. Founded in 1964, Empire Optical provides favorite eyewear with brands, including Ray-Ban, Coach and Prada. Many of the eyeglasses at Warby Parker at Center 1 in Brookside are available for a home try-on program and a no-interest, split-payment option. A Utica Square mainstay since 1952, Hicks Brunson Eyewear is an optical boutique offering luxury eyewear and custom-made frames.
Visionworks is a go-to optical option carrying frames and contact lens. Eyemart Express shops in metropolitan OKC offer specials and same-day services. Premier service and personalized eyeglass and sunglass choices at Dick Story Optical have been the family-owned shop's focus since opening the doors in 1971.
Fine Jewelry Store
A Tulsa institution for more than 60 years, Bruce G. Weber Precious Jewels offers the finest in jewelry and watches, including Rolex and Tudor, and opened its new location on Cherry Street in May. Family-owned and trusted since 1944, Moody's Jewelry has seven locations and many upscale brands. In Broken Arrow's Rose District, Star Jewelers is a charming retailer featuring custom designs, upscale brands and quality repair. Also on Cherry Street, Spexton Fine Jewelry boasts handmade and custom pieces in a wide range of styles.
For more than 120 years – and with three locations – BC Clark Jewelers brings OKC high-quality jewelry at competitive prices. Naifeh Fine Jewelry in Casady Square sparkles with its selection of nuptial jewelry, timepieces and custom pieces. With experts in the field, Lewis Jewelers offers the cutting, designing and manufacturing of jewelry from its own factory, along with the world's top designer offerings. Mitchener-Farrand features fine jewelry, loose diamonds and custom designs, along with repair and gold buying.
Gift Store
Family owned since 1946, Nielsen's Gifts in Tulsa is a high-end shopping experience on the finer side of "wow," with gifts, fashion and decor. Margo's Gift Shop began more than 80 years ago and the founder's descendents carry a variety of seasonal gifts, including collectible ornaments. Ida Red is a quirky Brookside and downtown experience with old-school Oklahoma products, designer soda pop and a fashion-forward fixation on socks.
From gifts to clothing and everything in between, OKC's Blue Seven features fun, funky choices, including Oklahoma-centric items and toys for adults and kids. With two locations and a vibrant online shopping experience, Plenty Mercantile promotes sustainability with thoughtfully made, cost-effective goods and gifts. Painted Door is a Bricktown boutique brimming with jewelry, apparel, fragrance and decor.
Grocery Store/Market
The Fresh Market is Tulsa's stop for organic foods, including pre-made meals to go. With 17 locations throughout northeast Oklahoma, Reasor's also supplies gifts, bulk items, and extensive organic and deli choices. Whole Foods Market in both Tulsa and OKC has organic and gourmet items with some of the best bakery, meat and floral options available. Trader Joe's has house-brand specialty items. Sprouts Farmers Market locations offer wine, deli items, pre-made meals, fresh-baked goods and vast grocery selections.
With two OKC-area locations, Uptown Grocery Co. can whip up wedding cakes and sushi, and offers online ordering for pickup and a wide menu of cooked dishes. Super Cao Nguyen is an experience in seafood, rare tropical fruits and exotic gifts, including Asian cooking essentials.
Men's Boutique
Travers Mahan features casual and formal attire with a modern, traditional slant from premier lines, many exclusive to the market. From denim to designer for more than 40 years, Abersons is a well-dressed man's heaven. In the Farm Shopping Center, Pinpoint Resource carries a limited-edition collection of suits, shoes and accessories. Cherry Street's Rye 51 specializes in small-batch American luxury casual wear with a customer-centric emphasis.
Generations of experience and expertise are the hallmark of OKC's Mr. Ooley's, a purveyor of premium clothes, luxury accessories and on-site tailoring. Clothier S.J. Haggard and Co. has served OKC for more than 25 years and offers brands like Southern Tide and Lacoste. Gil's Clothing and Denim Bar is a designer jeans mecca with outerwear and accessories.
Men's Shoe Store
Saks Fifth Avenue boasts upscale selections, including Ferragamo and Prada, and affordable lines like Sperry and Puma. Armani and Brunello Cucinelli are among the numerous luxury lines at Abersons. From Peter Millar dress shoes to Tommy Bahama flip-flops, you can find it all at Travers Mahan.
Iconic Ermenegildo Zegna Italian footwear is found at Mr. Ooley's. S.J. Haggard and Co. is your source for brands like Swims and Martin Dingman. Dillard's carries a wide variety of brands, including Cole Hahn and Steve Madden.
Pet/Pet Supply Store
Southern Agriculture, with seven Tulsa County locations, offers thousands of items for all animals. A1 Pet Emporium is OKC's one-stop-shop for natural food and supplies for cats and dogs. Petco locations statewide carry all the essentials for grooming, walking/sitting and veterinarian services. With many Oklahoma locations, PetSmart features pet supplies, "doggie day camp," pet lodging, training, grooming and veterinary services.
Shopping Mall/Center
Tulsa's Utica Square features upscale shops and restaurants in a beautiful outdoor setting. Brookside's minimalist mecca, Center 1 is a modern lifestyle center with ample shopping opportunities. Woodland Hills Mall boasts dozens of specialty shops and dining options. Southwest Tulsa's outdoor shopping destination, Tulsa Hills Shopping Center offers numerous stores and eateries.
OKC's Classen Curve is an upscale, multi-center shopping and restaurant district. Penn Square Mall is a two-story center with stores, eateries and a movie theater. Find discounted designer bargains at OKC Outlets. Quail Springs Mall contains a large movie theater, three department stores and plenty of specialty shops.
Sporting Goods/Outdoor Store
Oklahoma is home to national chains that make shopping easy. Bass Pro Shops is your source for outdoor life, especially fishing, hunting and camping supplies. Dick's Sporting Goods features outdoor apparel and equipment choices. Academy Sports + Outdoors carries camping, sports and hunting gear. For running and yoga needs, check out Lululemon Athletica on Tulsa's Brookside. Fleet Feet is Tulsa's go-to for running shoes and accessories, and OKC boasts Native Summit Adventure Outfitters to get you ready for your next trek.
Wine/Liquor Store
In Tulsa's Brookside, Old Village Wine & Spirits carries a bevy of brands. Ranch Acres Wine & Spirits offers a wide beer, wine and liquor selection. Primo's Fine Wine & Spirits provides a curated selection of unique offerings and a knowledgeable staff. With a 50-year history, Parkhill's Warehouse Liquors & Wine offers choices galore for all your imbibing needs.
With one of the largest selections in the state, The Wild Turkey Finer Wines & Spirits offers metropolitan OKC discounted wine on Tuesdays. For almost 60 years, Byron's Liquor Warehouse has provided numerous liquor choices. Since 1994, Smithcot Liquors in Edmond offers the finest in wine, beer and spirits for your next special occasion.
Women's Boutique
The high-end designer choices at Abersons in Tulsa include clothes from Jill Sanders and Stella McCartney. Donna's Fashions is a source for amazing finds from designers Johnny Was, Tommy Bahama and Steel Magnolia Jewelry. Utica Square is home to Pavilion, an upscale boutique carrying lines such as Lisette, Pure and Splendid.
OKC's Gordon Stuart carries handbags, garments and shoes from Chanel Vintage and Tomorrowland. At Liberté, fashionistas help you express your personal style with a curated collection of clothes and accessories. Blue Seven is a vibrant neighborhood boutique carrying hip apparel, denim, footwear and accessories.
Women's Shoe Store
For upscale tastes, check out Saks Fifth Avenue for selections from Stuart Weitzman, Chloe and Manolo Blahnik. The distinct collection of designer shoes at Abersons includes picks from Robert Clergerie and Feit. Marmi Shoes offers house-brand designs, from casual to formal.
OKC's Balliets offers an array of designer footwear and a friendly staff. The luxury designers at Gordon Stuart include Rag & Bone and Malone Souliers. Dillard's has a large array of designer choices and receives high praise from OKC voters. Discounted prices from name brands thrive at Famous Footwear, and many sales-priced choices come from DSW, also known as Designer Shoe Warehouse.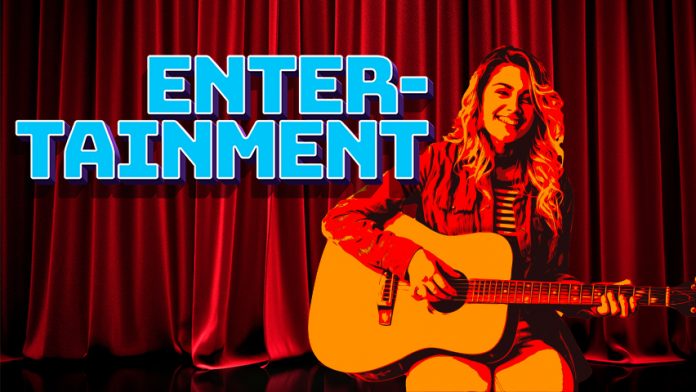 18 Holes
Tulsa's Southern Hills Country Club is among the world's 100 top golf courses and a host to major championships. Cherokee Hills Golf Club at the Hard Rock Hotel and Casino Tulsa is a challenge for golfers. The Golf Club of Oklahoma in Broken Arrow boasts a championship layout and beautiful greens. Recently renovated Battle Creek Golf Club is 18-holes of Bermuda grass in a relaxing atmosphere.
In OKC, Gaillardia Country Club encompasses 250-plus acres of world-class golfing. Scenic Oklahoma City Golf and Country Club has served golfers for more than 100 years. All skill levels are welcome to play on Lake Hefner Golf Club's two courses. Stillwater's challenging Karsten Creek Golf Club is home to Oklahoma State University golfers, along with talented club members.
Art Gallery
In Tulsa, M.A. Doran Gallery frequently features leaders in national contemporary realism. Since 1992, Royce Myers Art Ltd. purveys fine art for residential and commercial patrons. Proudly standing for decades at its historic Route 66 address, Joseph Gierek Fine Art is among the country's best galleries. Check out Brookside's Exhibit by Aberson, a stunning gallery of contemporary art.
In Oklahoma City, the Paseo Art District's JRB Art at the Elms has a roster of contemporary art and sculpture. Artspace at Untitled offers free contemporary arts exhibitions and education, and DNA Galleries exhibits and sells Oklahoma artists' work.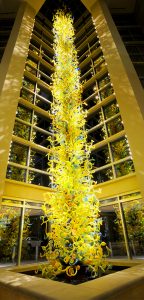 Artist
Tulsa-based artist P.S. Gordon is recognized worldwide for his color-drenched, detailed style. From his Claremore studio, John Hammer creates works he calls Pop Impressionism. Using dry-drawing media and paint, Cynthia Brown creates abstract works that are sold worldwide.
Oklahoma City native Stephanie Brud-zinski has pursued a lifelong artistic passion with great success. Among the most well-known Oklahoma artists, Greg Burns works in finely detailed ink and watercolor. World traveler and artist David Holland specializes in stunning fine art oil paintings.
Bar
In Tulsa, Blue Dome District gem Vintage Wine Bar boasts boutique wines in stunning digs. With a rich neighborhood history, Hodges Bend offers hand-picked wines and creative craft cocktails. Industrial chic Valkyrie sports a lengthy whiskey list and dim lighting for your outing.
Oklahoma Citians endorse Sidecar Barley & Wine Bar for its live music and tasty cocktails. Groovy's has a retro vibe and bustling dance floor. Take a trip to the Ambassador Hotel's top floor for the upscale O Bar.
Casino
Hard Rock Hotel and Casino Tulsa boasts a golf resort, gaming, fine restaurants and A-list performers. River Spirit Casino Resort along the Arkansas River has one of the largest gaming floors in Oklahoma. Osage Casino offers a hotel, restaurants, live music and gaming. Downstream Casino Resort in Quapaw is an upscale hotel, golf and dining opportunity with national performers.
Durant's Choctaw Casino and Resort invites guests to stay and play awhile with state-of-the-art facilities. Norman's Riverwind Casino offers high-energy fun, dining, music and gaming. With Vegas-style slots and a 14-story complex, Shawnee's Grand Casino Hotel and Resort has it all. Thackerville's WinStar World Casino and Resort boasts amazing amenities, including a golf course, quality eateries and vibrant nightlife.
Charity Event
Often called the best party in Tulsa, Carnivale benefits Mental Health Association Oklahoma's housing program. The Alzheimer's Association Memory Gala is an opportunity to imagine a world without that disease. Benefiting Tulsa Ballet, Icons and Idols is a not-to-be-missed evening with performances, drinks and dancing.
The premier, black-tie Renaissance Ball benefits the Oklahoma City Museum of Art. Red Tie Night raises funds for Oklahoma AIDS Care Fund with all proceeds staying in-state. With 25 years of annual giving at the 12×12 art fundraiser, Oklahoma Visual Arts Coalition continues to nurture local artists.
Cinema/Movie Theater
Multiplex Warren Theatre Broken Arrow 18 has dining options and IMAX viewing choices. Circle Cinema is Tulsa's only nonprofit, historic art-house theater with films you won't catch anywhere else. Get the classic first-run, IMAX movie experience at Cinemark Tulsa, replete with cushy seating.
AMC Penn Square Mall 10 is the go-to for first-run movies in Oklahoma City. Escape the heat at Harkins Theatres Bricktown 16 for both blockbuster and independent movies. You can't beat Moore Warren Theatre for its variety of cinematic and dining options.
Concert Venue
Tulsa's BOK Center brings premier national acts and sporting events to the city. For decades, the historic downtown venue Cain's Ballroom has rolled on with world-class music. The historic Brady Theater has entertained people since the early 1900s.
Home to the Oklahoma City Thunder and a variety of concerts, Chesapeake Energy Arena is downtown's premier venue. Bricktown's The Criterion features national acts in an intimate environment. UCO Jazz Lab features University of Central Oklahoma student performances along with other regional and national acts. The Zoo Amphitheatre sits on a hill and hosts big-name rock and country music shows.
Family Night Out
Take me out to the Tulsa Drillers Baseball Game downtown all spring and summer long. FlyingTee's tri-level golf suites in Jenks have multiple dining options. Both Tulsa and Oklahoma City voters enjoy Main Event Entertainment, with varied activities such as bowling, rock-climbing, karaoke, miniature golf and laser tag.
For high-energy sporting goodness with the whole family, visit an Oklahoma City Thunder Game. Science Museum Oklahoma is an out-of-this-world experience, perfect for kids.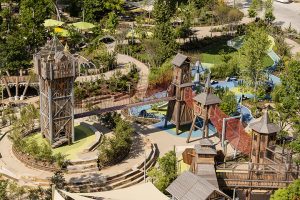 Happy Hour
In Tulsa, visit in the raw for memorable sushi and exciting happy hour deals to brighten your day. Brookside's R Bar & Grill's gastropub fare can be enjoyed outdoors with choice food and beverage deals. Watch a ballgame at Treys Bar and Grill and enjoy affordable fare. A Brookside neighborhood favorite, Doc's Wine & Food charms with classic creole cuisine.
Deals on drinks abound at OKC's Sidecar Barley & Wine Bar. In the Tower Theatre, Ponyboy is a two-story neighborhood bar with happy hour deals galore. Timeless and retro-cool since 1984, Ned's Starlite Lounge serves libations and elevated bar fare.
Hotel
With a glamorous past and present, The Mayo Hotel is a premier luxury downtown Tulsa hotel and residence. Explore upscale amenities at Hard Rock Hotel and Casino Tulsa. In a historic downtown building in Tulsa and the Osler Building in Oklahoma City, the Ambassador Hotel wins over readers with its modern luxury. On Route 66, The Campbell Hotel has 26 rooms of stunning boutique lodging.
A regal presence in OKC, the Skirvin Hilton Hotel offers 256 recently renovated rooms. History meets opulence at the boutique lodging at Colcord Hotel. Multi-venue contemporary art museum 21c Museum Hotel boasts a chef-driven restaurant and lavish rooms. For both upscale amenities and a central location, visitors lodge with Renaissance Waterford Oklahoma City Hotel.
Local Band
The Fabulous Mid Life Crisis Band is one of northeastern Oklahoma's most successful, longest running acts. Larkin is a six-piece Celtic rock band that performs throughout Tulsa, and The Shame is old-school street punk, rocking the mic with lyrics about everything from beer to soccer.
Wildly popular, fiddle-based Kyle Dillingham and Horseshoe Road is based out of Oklahoma City. With a female lead singer, Signal 88 rocks pop and country tunes. Norman alternative rockers Chainsaw Kittens draw from glam rock and punk.
Local Festival
Linde Oktoberfest Tulsa is a premier Bavarian culture celebration along the Arkansas River. Since 1973, artists worldwide participate in Tulsa International Mayfest, a downtown celebration of art, food and music. The annual Saint Francis Tulsa Tough is a multi-event, multi-venue, multi-route festival experience drawing cycling enthusiasts nation- and worldwide.
Red Earth Festival draws Native American artists from around the country to display their work in this beloved Oklahoma City cultural experience of dance, art and crafts. The Paseo Arts Festival attracts visitors with local artisans, live music and tasty food. Filmmakers the world over descend upon the state's largest film event, the DeadCenter Film Festival.
Local Icon/Landmark
Tulsa's riverfront park, Gathering Place, is a beloved destination for miles of walking paths, Oklahoma-based flora and a community atmosphere. A highly recognizable part of downtown Tulsa's skyline, the BOK Center has been the go-to destination for concerts and sporting events for over a decade. Standing sentinel outside Expo Square, the 75-foot tall Golden Driller attracts selfie-seekers from around the nation. Oklahoma's stretch of historic Route 66 is dotted with statues and attractions.
With evocative empty chairs and stirring exhibits, the Oklahoma City National Memorial and Museum draws visitors worldwide to remember the 1995 bombing. The uniquely designed Devon Energy Center is the state's tallest skyscraper. With the Bricktown Water Taxi, public art and quirky, re-purposed boutiques and eateries, Bricktown delivers the fun.
Local Park
Tulsa's Gathering Place offers restaurants, boat rentals, river vistas, kayaking and acres of fun. Providing a pocket of nature in the concrete downtown, Guthrie Green rocks with festivals, markets, food trucks and fitness classes. Generations of visitors turn to 45-acre Woodward Park for photographic opportunities, botanical gardens and an arboretum. Tulsa's stretch of the Arkansas River is adorned with River Parks, a premier recreation and trail system.
In OKC, with its namesake lake as the centerpiece, Hefner Park features 11 miles of maintained walking paths. Myriad Botanical Gardens has 17 acres of interactive lush grounds surrounding a sunken downtown lake. Will Rogers Park, with lush plantings and photogenic landscapes, entices visitors to enjoy walks and picnics.
Local Radio Personality
Katie Rindt of 94.1 KXOJ is Tulsans' top choice for faith-based tunes. Tulsa rock radio institution and award-winning Chuck Stikl at Z104.5 The Edge provides entertaining commentary and winning music. Commuters get morning news from Dan Potter at AM740 KRMG.
Oklahoma City listeners tune into Joey and Heather on 98.9 KYIS for adult contemporary hits. Turn to "Magic Man" Jeff Roberts at 104.1 KMGL for early morning radio. And with 40-plus years in broadcasting, Ronnie Kaye at 92.5 KOMA plays rock standards.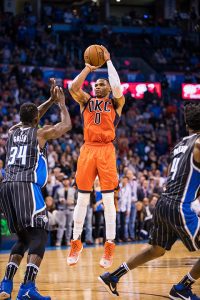 Local TV Personality
Morning news anchor Scott Thompson at KJRH, Channel 2 is one of Tulsa's most beloved broadcast journalists. Karen Larsen on KJRH, Channel 2 anchors and produces the evening news and has become a trusted face in the city. Co-anchor of Good Morning Oklahoma, Erin Christy on KTUL, Channel 8 has covered Tulsa news for 15 years.
Emmy Award-winning Kevin Ogle on KFOR, Channel 4 is lead anchor for the NBC affiliate in OKC. Endorsed by two national meteorologist certification groups, Emily Sutton at KFOR, Channel 4 reports breaking weather news. Evening news anchor Abigail Ogle on KOCO, Channel 5 is a trusted source for news.
Local TV Station
A CBS affiliate, KOTV, Channel 6 broadcasts Tulsa weather, breaking news and feel-good stories. NBC affiliate KJRH, Channel 2 works for you with timely news, talented anchors and traffic reports. FOX23, KOKI-TV brings news and weather with chief meteorologist James Aydelott.
NBC affiliate KFOR, Channel 4 broadcasts breaking news. ABC affiliate KOCO, Channel 5 keeps Oklahoma City informed on all breaking stories. CBS affiliate KWTV, Channel 9 offers breaking reports.
Meteorologist
Travis Meyer at KOTV, Channel 6 has served Tulsa for more than 25 years and is a go-to expert when Oklahoma weather acts up. For 17 years, Mike Collier on KJRH, Channel 2 has kept atop Northeastern Oklahoma's weather. Kansas native Stacia Knight on KOTV, Channel 6 considers herself an Oklahoman and delivers weather news to residents.
Emmy Award-winning David Payne on KWTV, Channel 9 keeps Oklahoma City residents up-to-date. Storm-tracker and pilot Jonathan Conder at KOCO, Channel 5 reports the weekend weather. Damon Lane at KOCO, Channel 5 leads the station's weather team.
Museum
Tulsa's Gilcrease Museum has the world's largest collection of American Western art, along with several other stunning exhibitions. Philbrook Museum of Art is surrounded by expansive formal gardens and hosts world-class exhibits from around the globe. More than a cultural opportunity, Tulsa Children's Museum Discovery Lab is fun for the whole family.
Presenting a diverse aesthetic, Oklahoma City Museum of Art displays the world's largest public Dale Chihuly glass collection, along with art from numerous time periods. The National Cowboy and Western Heritage Museum showcases the world's most extensive rodeo object collection. Admission is free at the Fred Jones Jr. Museum of Art, which offers art from the 16th century and beyond. The Sam Noble Museum of Natural History at the University of Oklahoma has been a mainstay since 1899. Science Museum Oklahoma exhibits include the stunning Kirkpatrick Planetarium.
Night Out Without the Kids
Catch a show at BOK Center and keep the party going afterwards with adult beverages and plentiful dining options in Downtown Tulsa. Brookside provides shopping, dining, drinking and hanging out.
Perched on Devon Tower's 49th floor, Vast boasts romantic views and world-class cuisine. Be kids again while playing Dave & Buster's games. Share couples fun, including pool and laser tag, at Main Event Entertainment.
Oklahoma Weekend Getaway Destination
Grand Lake o' The Cherokees lodging ranges from luxurious romantic to rustic and provides fun for young and old alike. Experience waterfalls and hikes in the Arbuckle Mountains. Beavers Bend State Park is a year-round retreat in the Ouachita National Forest for a much-needed getaway and sits beside Broken Bow Lake and its crystal-clear water. Turner Falls Park is home to Oklahoma's largest waterfall. Lodging and camping have breathtaking views at Tenkiller Ferry Lake.
Performing Arts Organization
Celebrity Attractions brings the best of Broadway to Tulsa with global shows like Hamilton. World acclaimed Tulsa Ballet pirouettes into the hearts of patrons with its annual programming. Music stirs the soul with Tulsa Opera presentations. Visit the Tulsa Performing Arts Center to view the public art or catch a show.
Enjoy a night of classical and pop music from the Oklahoma City Philharmonic. Catch the best of Broadway's current hits at an OKC Broadway production. Dream Big Productions is a small but mighty performing arts group in Oklahoma City. Programming at Lyric Theatre of Oklahoma highlights the talents of local actors.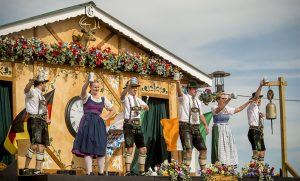 Place to See and Be Seen
Explore the Tulsa Arts District at the monthly First Friday Art Crawl. Stroll along the Arkansas River, shop and eat and at RiverWalk Crossing. Utica Square beckons visitors with lush grounds, shopping and high-end dining.
Cheer the state's only major professional sports team at an Oklahoma City Thunder Game. Mingle among the chic crowd at Vast in the Devon Tower. Catch or watch the water taxi in Bricktown, or venture to the Paseo Arts District for shops and tasty dining.
Professional Sports Team
Chesapeake Energy Arena is home to dozens of high-energy Oklahoma City Thunder games each year. Cheer the Double-A Tulsa Drillers at ONEOK Field for home games, and stick around for a fireworks finale. Chickasaw Bricktown Ballpark is home to the Triple-A Oklahoma City Dodgers.
Pub/Brewery
Tulsa's Marshall Brewing Company has more than a decade's experience in craft brewing in regional and national markets. With a building full of authentic Irish bar décor, Kilkenny's Irish Pub is a Cherry Street mainstay. McNellie's Pub wins the heart of Tulsans for its variety of brews and tasty food.
Bricktown Brewery serves eight Oklahoma locations and is popular in Oklahoma City. Norman is home to the landmark O'Connell's Irish Pub & Grille. Oklahoma City is served by two Republic Gastropub locations, bridging the gap between beer bar and upscale dining.
Small Town
Bixby's attractions include downtown shopping, an outdoor stage and gathering place in Charley Young Park, and a welcoming ambiance. Claremore has the Will Rogers Memorial Center and boasts local merchants. Jenks is home to antique shops and a bustling main street, and Broken Arrow offers Bass Pro Shops, shopping and dining.
Cozy Yukon, a quick commute to Oklahoma City, is a dazzling weekend getaway with numerous community events to enjoy. Bethany wins OKC voters with its unique downtown shops. Stillwater is home to Oklahoma State University, great dining and sports.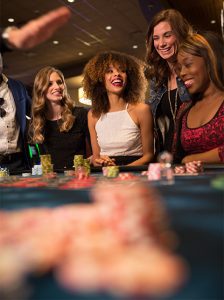 Stop on the Radio Dial
Tulsa sports are covered in detail on 1430AM KTBZ. 106.9 K-HITS is Tulsa's No. 1 station for all of today's adult contemporary hits. Dial into 97.5 KMOD for rock from the 1960s to today.
Oklahoma City's 104.1 KMGL plays adult contemporary music. Tune into 92.5 KOMA for favorite current hits. Volunteer-powered The City 97.7 KSQE broadcasts out of Edmond.
Wedding or Party Venue
It's hard to match The Mayo Hotel in sheer elegance for any Tulsa event. Nature's majesty is the setting for events at Tulsa Botanic Garden. Charming and historic White House Mansion features a ballroom, solarium and an outdoor antiquary Fiesta Plaza. In Jenks, Spain Ranch is a lauded black-and-white barn venue. Downtown's East Village Bond Event Center features original brick walls, sleek digs and tin ceilings.
In OKC, Coles Garden options include light-strewn gardens, a chapel, a waterfall and an oversized fireplace. Southwind Hills is a full-service luxury venue in a pastoral setting outside Norman in Goldsby. Listed on the National Register of Historic Places, The McGranahan Barn in Yukon offers event packages and extensive decor rentals. The Marland Mansion and Estate in Ponca City showcases luxury from the 1920s.
Winery
Whispering Vines Vineyards & Winery, southwest of downtown Tulsa, offers a gift shop and tasting room where you can meet the joint's award-winning wine maker. Tidewater Winery is found in the historic Tidal School building in Drumright. Oklahoma City's Waters Edge Winery produces handcrafted wine using the world's finest grapes gathered from around the world.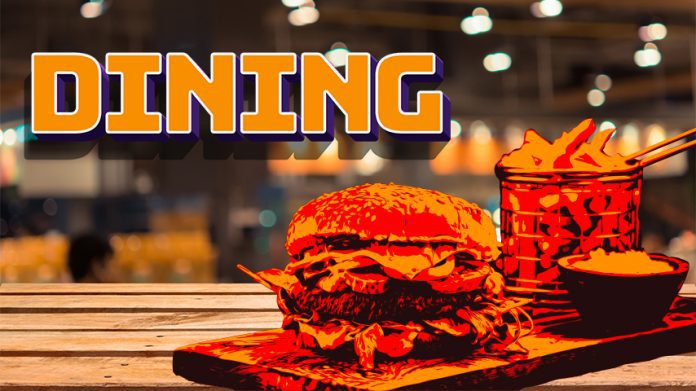 Asian
In Tulsa, Brookside's KEO uses fresh ingredients in traditional preparations of southeast Asia cuisines, including Thai, Vietnamese, Cambodian and Malaysian. Family style Vietnamese dishes at Ri Le's include vegan and vegetarian options that omnivores can appreciate. Since 1998, Lanna Thai has offered authentic cuisine and live entertainment.
Everyone is family at the OKC eatery Sushi Neko, according to its etched glass motto. Edmond's Café Icon Sushi & Grill is the place to eat fresh and healthy, from traditional to fusion fare. An extensive menu at Grand House Asian Bistro includes traditional dim sum on weekends.
Bakery
With three Tulsa County locations and decades of experience, Merritt's Bakery is a quick stop for cakes, pastries and goodies. The Tulsa Arts District's Antoinette Baking Co. lures people with fresh baked goods, breakfast, brunch and lunch. Laurannae Baking Co. is a bustling gourmet espresso and pastry bar in Broken Arrow's Rose District.
Oklahoma City's quirky Cuppies & Joe has cupcakes, like Horsebite (cream cheese-frosted carrot cake), and pies that are special treats. La Baguette Bistro sits beneath its own 30-foot Eiffel Tower on North May Avenue. Cuisine and passion make the heart complete, says Café 501 on Classen Curve. A fourth generation of the namesake family serves traditional goods at Brown's Bakery in Oklahoma City.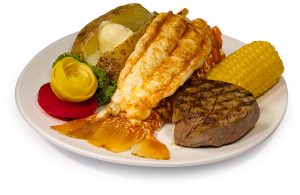 Barbecue Restaurant
Smoking the good stuff since 1992, RibCrib in Tulsa features quality ingredients and consistently delicious fare. With national media attention for its Hasty Bake-grilled prowess, Burn Co. Barbeque is a bucket-list must. Smoking to please since 1992, Albert G's Bar-B-Q serves fresh food from midtown and downtown. Tulsa voters also enjoy football royalty ambiance and great eats at Billy Sims Barbecue.
For more than 20 years, Swadley's World Famous Bar-B-Q serves quality family recipes at nine metropolitan OKC locations. Get Oklahoma barbecue at Earl's Rib Palace, slowly smoked over hickory. Voted one of the best in metropolitan Oklahoma City for its tasty bites, Steve's Rib started in a parking lot in 1988. Iron Star Urban Barbecue offers fine dining with smokehouse flavor.
Breakfast
Try the Tulsa midtown classic Phill's Diner for its house specialty, Malibu French toast, or classic breakfast and lunch menus. Get breakfast, brunch and lunch the way you like it at Brookside by Day on Peoria Avenue. From its original Route 66 location to its additional joint in south Tulsa, Tally's Good Food Café is a colorful, classic diner. Whether famous cinnamon buns or breakfast and lunch options, Savoy serves house-made grub.
Neighborhood JA.M. defines early morning dining for OKC voters. Approaching four decades in business, Classen Grill beckons diners for its homestyle breakfasts, Mexican dishes and fresh-squeezed juices. Hatch Early Mood Food is Oklahoma City's next-level breakfast destination.
Burger
Since 1984, Billy's on the Square in downtown Tulsa serves dine-in and carry-out grub and can also be found at the BOK Center. Society Burger on Cherry Street boasts next-level, locally sourced, homemade food. With award-winning chili and nearly five decades of business, Ron's Hamburgers & Chili locations serve metropolitan Tulsa.
Check out the beer and burgers at Oklahoma City area S&B's Burger Joint. Each OKC site of The Garage Burgers & Beer offers unique ambiance and mouthwatering variations of burgers. The modern Pub W wins the praise of OKC voters and puts a spin on classics like $5 Brunch Mary drinks and cocktails. With 26 locations statewide, Freddy's Frozen Custard & Steakburgers has a unique taste that has you coming back.
Chef
William Lyle at The Summit Club creates premier international cuisine with a backdrop of breathtaking skyline views at Tulsa's paramount private dining and social club. Justin Thompson of the JTR Group graces Tulsa with numerous high-dining destinations, including Juniper, Tavolo and MixCo. Tim Inman of Stonehorse Café offers a gourmet market in Utica Square.
Kurt Fleischfresser of Vast makes the 49th floor of Devon Tower a must-try downtown dining destination. Ryan Parrott at Picasso Café makes the Paseo District home, with farm-to-table élan. Christine Dowd at Aunt Pittypat's Catering dazzles at all gigs, from museums to house visits.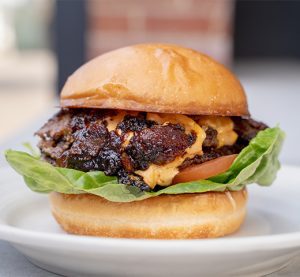 Coffee Shop
Brookside's Foolish Things Bar and Biscuit is the stop for coffee, cocktails and floral flourishes in Tulsa. Topeca Coffee Roasters has three locations, including the Philcade downtown. Get to Chimera Café for coffee, food and cocktails.
Have johnnycakes with your cup of joe at Oklahoma City's The Red Cup. Sprinkled throughout the state, Starbucks serves the caffeine you need. OKC voters are crazy about All About Cha, which brews myriad coffee options in stylish digs.
Deli/Sandwich Shop
PJ's Sandwich Shoppe, in Tulsa's Midtown, is family owned and offers daily specials. In addition to sandwiches, salad and soup, Jason's Deli features loaded baked potatoes. Dependable and tasty with generations of customers, Bill and Ruth's wins the hearts and votes of Tulsans. One-of-a-kind Dilly Diner downtown creates most items from scratch with retro vibes.
Someplace Else A Deli & Bakery has been an Oklahoma City mainstay for more than 40 years. Try a sandwich or house special like chicken pot pie or wild rice casserole at N D Foods. A quality sandwich starts with house-made bread at Café 501.
Dessert
Glacier Confection turns chocolate into art with myriad succulent options for any occasion. Michael V's house-made creations include Butterfinger brownie pie and crème brûlée. Since 1983, Utica Square's Queenie's has served breakfast, lunch and homemade desserts like cookies, pies and cakes.
Have gourmet coffee with your dessert masterpiece at Oklahoma City's Cuppies & Joe. La Baguette Bistro makes French classics like pear tart and other funky delicacies. Stop at Café 501 for rustic, baked-daily sweets that hit the spot.
Diner
Tally's Good Food Café is a Tulsa favorite with classic fare in an old-school-cool setting. Hungry Tulsans depend on Phill's Diner for always-tasty breakfast, brunch and lunch. You can experience from-scratch goodness at Savoy.
Sunnyside Diner brings classic, perfectly prepared breakfast, lunch and dinner all day at three Oklahoma City locations. Beverley's Pancake House is open 24 hours a day for all your dining needs. With locations statewide, Boomerang Diner has won OKC voters with its retro digs and classic fare.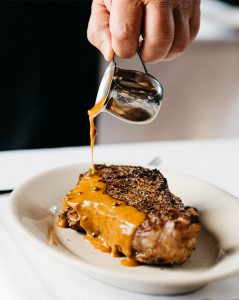 Fast Food
For endless variations of beverages, happy hour specials, sundaes and savory treats, motor into Sonic Drive-In. Arby's is roast beef heaven with a variety of menu choices. For fresh baked biscuit breakfasts or quick dine-in or drive-through lunch or dinner, Chick-Fil-A does chicken right.
Fine Dining
The Summit Club is a premier, exclusive downtown dining destination in Tulsa. Venerable and upscale Polo Grill in Utica Square presents wine tastings and table events for discerning diners. Award-winning Stonehorse Café stays fresh with new creations to discover. Fleming's Prime Steakhouse & Wine Bar boasts a local chef's table that changes with the seasons. The finest of steak is always the star at Tulsa's and OKC's Mahogany Prime Steakhouse.
Experience high dining cuisine with a view at OKC's Vast. Elegant, upscale Cheever's Café presents contemporary comfort foods like blue cheese potato chips and bourbon-pecan monkey-bread. Visit French bistro Café Cuvée in the Ambassador Hotel for globally inspired dishes like Grand Marnier soufflé, finished table-side.
Food Truck
Follow MooChewSooey BBQ on Facebook for unique eats and a truck that zooms around Tulsa. Gourmet Italian food from Andolini's Pizzeria is found at festivals and private parties.
Oklahoma City's I Don't Know & I Don't Care is for the gourmet food lover and offers chicken and waffles and pulled pork sandwiches. Big Truck Tacos serves Mexican street food with a chef's twist, and Mekong Spice rolls with authentic Lao and Thai cuisine.
Hidden Gem
Embrace the ambiance in the fabled Celebrity Restaurant while experiencing quality cuisine. Discover a speakeasy era eatery at Boston Title & Abstract, set in downtown deco elegance. Make a date at Mother Road Market, a state-of-the-art food hall featuring craft cocktails, street tacos, rotisserie fare and gourmet pizza. Recently remodeled Hammett House has been a Claremore landmark restaurant since 1969 – and don't forget to bring home one of its legendary pies.
Experience from-scratch breakfast, a bar and backyard at stylish Aurora in the historic Plaza District near downtown Oklahoma City. The Press serves up New American fare in a cozy environment. For soul food done to perfection, there's nowhere like Florence's Restaurant with from-scratch classics like honey-spice chicken and sweet tea.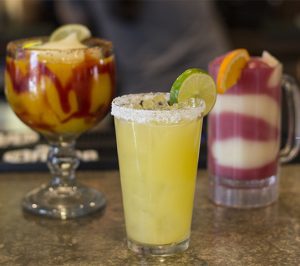 Ice Cream Shop
Made in Oklahoma, Braum's is found statewide with new flavors popping up consistently. For some, it's choosing from 31 flavors and for others it's the customized ice cream cake that makes a winner out of Baskin-Robbins. With 65 different mix-ins and unlimited combos, Marble Slab Creamery has many homemade ice cream and cake options.
Italian
Dalesandro's has been a mainstay for years and offers expert service and a varied menu that includes pesto pasta and swordfish picatta. For delectable pastas, pizzas and appetizers from lauded restaurateur Tuck Curren, Tulsans visit Biga. Ti Amo Ristorante Italiano provides an intimate atmosphere and dishes ranging from classic pastas to unique seafood. In the heart of Brookside, Mondo's Ristorante Italian makes you feel like family and offers an extensive wine list and numerous dishes. Villa Ravenna remains a staple for high-end dining for a business event, romantic date or family get-together.
Oklahoma City diners visit Stella Modern Italian Cuisine for dozens of lunch, brunch and dinner options, including lamb shank and vegetable risotto. Gabriella's Italian Grill & Pizzeria boasts nearly 600 positive Google reviews that detail top-tier service and tempting bites. And you can't go wrong with Bellini's, set to re-open this summer with quality Italian and American cuisine.
Late-Night Bites
When the cravings hit after dark in Tulsa, The Tavern offers its full menu until 11 p.m. Sunday-Thursday and 2 a.m. on weekends, with specials on the famous Tavern Burger after 9 p.m. Irish fare with flare is found at Kilkenny's Irish Pub, open until 2 a.m. daily. Prairie Brewpub serves up American eats and savory brews until late, and the team at Fassler Hall whips up appetizing pub grub until the wee hours of the morning.
For an upscale atmosphere and bites, including a tempting charcuterie board and smoked salmon, visit Ludivine in OKC, with a full menu until 10 p.m. Diners endorse The Garage Burgers & Beer for its full menu all night (midnight Sunday-Thursday, 1 a.m. on weekends), which includes burger deals and half-price appetizers after 10 p.m. The Jones Assembly can make hot chicken, biscuits and other American meals with varying closing times, depending on concerts – but it's late. We promise.
Margarita
In Tulsa, Mi Cocina, with its numerous flavors and top-shelf tequilas, is a favorite with voters. Los Cabos Mexican Grill and Cantina also receives praise for its myriad flavor choices. El Maguey Mexican Restaurant pours up house and skinny margaritas with variations, like peach and mango. The combination of high quality ingredients and a rooftop view at El Guapo's Cantina can't be beat.
Whether you want it on the rocks, frozen or with a swirl, Iguana Mexican Grill can create the perfect margarita. Others imbibe at Alfredo's Mexican Café. Barrios Fine Mexican Dishes garners praise for its tequila selections, and Chelino's Mexican Restaurant offers plenty of margarita options to sip.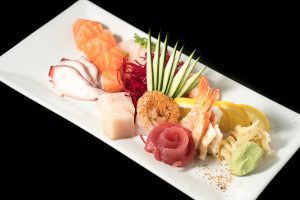 Mexican
In Tulsa, Mi Cocina is a go-to for authentic cuisine made with prime ingredients. You can venture to Los Cabos Mexican Grill and Cantina for top-notch fare at an affordable price, or enjoy the many platters and specials at El Guapo's Cantina.
Iguana Mexican Grill takes honors for its varied and flavorful eats. Mama Roja Mexican Kitchen earns kudos for its grub and welcoming atmosphere. Poblano Grill is a favorite, with diners highlighting the fajitas and quesadillas as standouts. Ted's Café Escondido also earns votes and is popular with OKC diners.
Outside Dining
Get a beautiful view at both the Tulsa and Oklahoma City locations of Redrock Canyon Grill … and enjoy delicious menu items, too. Mi Cocina puts you in the heart of Tulsa's Cherry Street with ample shade and great views. Enjoy water-front vistas at Los Cabos Mexican Grill and Cantina and a front-row seat to the Arkansas River at Blue Rose Café.
After a day exploring the OKC Museum of Art, the Museum Café is a must-visit spot with a stunning patio. Packard's New American Kitchen boasts a gorgeous rooftop view for special occasions, or just because.
Pizza
Any pizza is good, but Hideaway Pizza is a step above the rest with quick service, fresh ingredients and a variety of pies. Mazzio's has dine-in and delivery throughout the state. Andolini's Pizzeria, popular throughout Tulsa County, is often packed to the gills with hungry diners, while Upper Crust Wood Fired Pizza is another winner with delectable pies that hit the spot every time.
Place to Take Out-of-Town Guests
When you're looking to impress the in-laws or out-of-state pals, The Summit Club is Tulsa's premier fine-dining destination with gorgeous views of the city and five-star cuisine. Celebrity Restaurant has delightful food, including its famous Caesar salad, and a noteworthy, warm atmosphere. Polo Grill always leaves a positive impression with top-of-the-line service and Stonehorse Café is another must-visit for high dining.
For flavorful cuts of meat and an elegant atmosphere in OKC, visit Mickey Mantle's Steakhouse. You can't go wrong with the dimly lit, intimate atmosphere and top-tier ingredients of Mahogany Prime Steakhouse, or the stunning views and impressive cocktail list at Vast.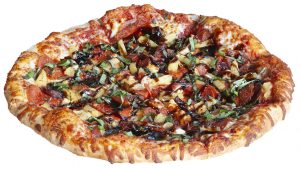 Salads
Salads can be tricky to make filling and appealing, but Celebrity Restaurant has perfected that art. Cosmo Café and Bar provides a variety of hearty and healthy greens. You can't go wrong at Charleston's Restaurant in both Tulsa and OKC with fresh toppings, including salmon, grilled chicken or bacon.
Salads are the stars of the show at Coolgreens, with no shortage of healthy ingredients, like avocado, black beans and seasonal fruit. For an upscale vibe, visit Café 501 for add-ons, including tilapia, beef tenderloin and pears.
Salsa
For a variety of tangy, spicy and flavorful salsas, Tulsans visit Mi Cocina. Café Ole has you covered with myriad variations of this enticing add-on, and Los Cabos Mexican Grill and Cantina is sure to impress with its popular, varied selections.
Iguana Mexican Grill wins votes in OKC for its fresh and chunky salsa. Abuelo's Mexican Restaurant is another lauded contender, along with the selection and spice at Alfredo's Mexican Café.
Seafood
You might not think of Oklahoma as a premier seafood destination, but Bodean Restaurant and Market in Tulsa bucks that idea with fresh seafood flown in from the coasts and a bustling market for at-home cooking. Bonefish Grill is a favorite, along with White River Fish Market & Restaurant, with fare including lobster and calamari. Red Lobster is also popular.
Upscale and stylish, The Drake in the heart of OKC boasts lobster rolls, poke balls and a wide variety of other seafood wonders. The Shack Seafood and Oyster Bar offers seafood with a Cajun twist, and Pearl's Oyster Bar serves funky appetizers like crab guacamole, plus ahi tuna and, of course, fresh oysters.
Steakhouse
There's nothing quite like a perfectly cooked steak, and Fleming's Prime Steakhouse & Wine Bar in Tulsa is honored for that hard-to-create feat. From the atmosphere to the tender cuts of meat, Mahogany Prime Steakhouse is a top choice in both Tulsa and Oklahoma City. Ruth's Chris Steakhouse at the River Spirit Casino Resort in Tulsa never fails to impress. Prhyme: Downtown Steakhouse serves the best cuts in trendy digs, and Freddie's Bar-B-Que and Steakhouse in Sapulpa provides a warm, laid-back atmosphere with choice meats.
You'd be remiss to bypass the offerings and ambiance of Mickey Mantle's Steakhouse in Oklahoma City, along with remarkable service and mouthwatering menu choices at Boulevard Steakhouse. Red PrimeSteak is another top reader choice, along with the varied menu and quality of Junior's. Cattlemen's Steakhouse earns high praise for its choice cuisine.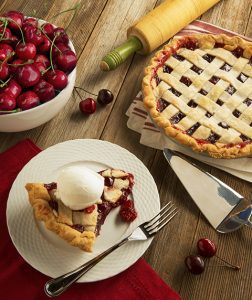 Stylish New Restaurant
With a clandestine location, high-end food and expert service, Boston Title & Abstract is part of Tulsa's burgeoning dining renaissance. In the heart of the Blue Dome District, Peacemaker Lobster & Crab Co. has made a name for itself as a must-visit destination for funky digs and tasty seafood. From the modern design to the quirky underground jazz club, Duet fills a niche … and looks good doing it.
Sleek, modern and minimalist, Black Walnut serves up New American innovative dishes in the newly revived Deep Deuce District in OKC. OSO on Paseo provides a warm atmosphere with top-notch food, while Osteria pushes the envelope (in the best way) with its Italian-inspired cuisine. Hard to get into but a satisfying experience from start to finish, Nonesuch and its expansive tasting menus provide a new experience for diners.
Sunday Brunch
For an upscale experience with a view, Tulsa diners visit The Summit Club. You can't go wrong with both the fresh and scrumptious meals at Polo Grill and the highly popular grub at Wild Fork, which includes a variety of frittatas and even a pot roast.
In Oklahoma City, Pub W slings out food favorites and affordable cocktails, including mimosa carafes under $10. Flint's vast menu includes griddle cakes, wraps and bowls, and Museum Café's weekend fare includes cured salmon, and steak and eggs.
Sushi
For any roll under the sun, Tulsans visit in the raw, a staple for more than 20 years. Yokozuna thinks outside the box with funky choices in a stylish atmosphere. Fuji provides affordable specials, various sashimi and nigiri dishes and a variety of specialty rolls, and Sushi Hana wins the hour with its Japanese fusion and numerous choices.
OKC's Sushi Neko highlights its fresh ingredients. Café Icon Sushi & Grill offers happy hour specials and efficient service. Musashi's Japanese Steakhouse is another top choice.
Vegan/Vegetarian Restaurant
For fresh ingredients, Tulsans enjoy Zoës Kitchen. You can enjoy a bevy of healthy products at Pure Food and Juice, and readers also enjoy the varied menu at Ediblend Superfood Café. Stylish digs and a variety of vegetarian food at Chimera Café make it a winner for voters, along with the ambiance, variety and service at Laffa Medi-Eastern Restaurant & Bar.
In Norman, The Earth Café offers grub, such as tofu and organic jams. In OKC, The Red Cup is a go-to for fresh and healthy alternatives, along with Coolgreens and its varied salads and wraps.
7. Index
Home
Architect, Residential
Jack Arnold TUL
Brian Freese – Freese Architecture TUL
John Duvall – Duvall Atelier TUL
Rand Elliott – Rand Elliott Architects OKC
Perry House Plans OKC
Bruce Bockus –Bockus Payne Architecture OKC
Architect, Commercial Firm
KKT Architects, Inc. TUL
MATRIX Architects Engineers Planners, Inc. TUL
TriArch Architecture/Selser Schaefer Architects TUL
GH2 Architects OKC
Mass Architects OKC
Butzer Architects and Urbanism/Prime Architects OKC
Bathroom Fixtures
Expressions Home Gallery/Heatwave Supply and Showroom TUL
Ferguson Bath, Kitchen & Lighting Gallery TUL
Hoffman Kitchen and Bath TUL
Expressions Home Gallery OKC
Ferguson Bath, Kitchen &Lighting Gallery OKC
Architectural Hardware Designs OKC
Cabinetry
Sullivan's Custom Cabinetry TUL
K&D's Wood Refinishing TUL
Mill Creek Lumber/Jay Rambo Co. TUL
Lowe's OKC
Suburban Cabinet Shop OKC
Wilshire Cabinet + Co. OKC
Designer Home Furnishings
Richard Neel Interiors/SR Hughes TUL
Fifteenth & Home TUL
Hawley Design Furnishings TUL
Heenan's Home Furnishings OKC
Mister Robert Fine Furniture and Design OKC
Urban Farmhouse Designs OKC
Electrical Service
Houchin Electric Company/Marrs Electric TUL
Gilley Electric/Murray Electrical Services TUL
FireFly Electricians/Harp Service Company TUL
G.D. Harris Electric/Delco Electric OKC
Innovative Electric OKC
Ritchie Electric, Inc. OKC
Flooring Company
Johnson Floor & Home Carpet One TUL
Renaissance Hardwood Floors/TileStone Distributors, Inc. TUL
C&C Tile & Carpet Co./Superior Wood Floors & Tile/Floorhaus Design Center TUL 
Floor & Decor OKC
Brewer Carpet One Floor & Home OKC
Smith Carpet OKC
Furniture Store
Bassett/Luxe Furniture & Design TUL
Mathis Brothers Furniture TUL
Bob Mills Furniture TUL 
Mathis Brothers Furniture OKC
Ashley Furniture HomeStore OKC
Suburban Contemporary Furniture OKC
Heating and Air
Airco Service TUL
Air Comfort Solutions TUL
Air Assurance/Master Service Heating & Air Conditioning TUL
Airco Service OKC
Air Comfort Solutions OKC
Hill & Company Services, Inc. OKC
Home Builder
Tom Little Construction TUL
Brian D. Wiggs Homes TUL
Barron & McClary TUL 
Kent Hoffman Construction OKC
Paul Little Construction OKC
Matt Wilson Custom Homes OKC
Home Improvement/Appliance Store

Lowe's STATE
The Home Depot STATE
Metro Appliances & More STATE
Home Security
Alert 360 TUL
ADT Security Services TUL
Advance Alarm TUL 
Cox Communications OKC
ADT Security Services OKC
AMPED Audio Video Security OKC
Indoor/Outdoor Lighting
Oklahoma Lighting Distributors, Inc. TUL
MGM Lighting TUL
LunaScapes TUL 
Hunzicker Brothers Lighting Gallery OKC
Lowe's OKC
In-Home Video/Audio
Video Revolution TUL
Dynamic Audio TUL
Best Buy TUL 
Vox Audio Visual OKC
Audio Dimensions OKC
Digital Future Security & Automation OKC
Interior Designer
Richard Neel Interiors/SarahMcPhail – SR Hughes TUL
Christopher Murphy Designs/Thayer Furniture & Design Studio TUL
Silex Interiors/Bailey Austin Designs/Mel Bean Interiors TUL 
Carson See – Sees Design OKC
Jennifer Welch Designs OKC
30A Home OKC
Kitchen Designer
Imperial Kitchens, Inc. TUL
Jay Rambo Co. TUL
Kitchen Ideas TUL 
Classic Kitchens OKC
A Karen Black Company OKC
Urban Kitchens OKC
Landscape Designer
Clare Ashby Landscape Architect TUL
Kingdom Landscape TUL
Tom's Outdoor Living TUL 
Caviness Landscape Design OKC
Ward Design Group, LLC OKC
TLC Garden Centers OKC
Lawn and Garden Store
Sanders Nursery/SouthwoodLandscape and Garden Center TUL
Westlake Ace Hardware TUL
Hardscape Materials/Ted & Debbie's Flower Garden/Under the Sun Garden Center TUL
TLC Garden Centers/Lowe's OKC
The Home Depot OKC
Westlake Ace Hardware OKC
Lawn Maintenance
LawnAmerica TUL
TruGreen TUL
Complete Lawn Care TUL
Lawn Love Lawn Care OKC
TurfWorks OKC
AgriLawn OKC
Lighting Store
LifeStyles STATE
Ferguson Bath, Kitchen &Lighting Gallery STATE
Hunzicker Brothers Lighting Gallery OKC/Garbe's TUL
New Development
Cosmopolitan Apartments/Tulsa Club Hotel TUL
Pearl District TUL
The Edge at East Village TUL
Metropolitan Apartments/SoSA District OKC
Meadowbrook Acres OKC
Scissortail Park OKC
Paint Store
Sherwin-Williams STATE
Elder Paint & Wallpaper TUL
Spectrum Paint STATE/H-I-S Coatings OKC
Pool Designer
Dolphin Pools and Spas TUL
Baker Pools/Fiesta Pools and Spas TUL
Vivion Pools and Spas, Inc./Sierra Pools & Spas TUL
Caviness Landscape Design OKC
Blue Haven Pools and Spas OKC
Ward Design Group, LLC/Prestige Pools and Spas OKC
Plumbing Service
Airco Service TUL
Williams Plumbing/Allied Plumbing Supply TUL
Mullin Plumbing/Roto-Rooter/Big C's Plumbing Service TUL
Hull Plumbing, Inc. OKC
Airco Service OKC
Roto-Rooter OKC
Real Estate Company
Walter and Associates TUL
McGraw Realtors/Keller Williams Realty TUL
Chinowth & Cohen Realtors/Coldwell Banker/Berkshire Hathaway/Century 21 TUL
Century 21 OKC
First Source Real Estate, Inc. OKC
Keller Williams Realty OKC
Remodeler
Powers Design and Build TUL
David Trebilcock Construction TUL
Barron & McClary TUL
Paul Little Construction OKC
Remodeling Concepts OKC
Thomas McMillian – TRM Construction and Handyman Services OKC
Roofer
A-Best Roofing TUL
Lewis Roofing TUL
T-Town Roofing TUL
R&R Exteriors OKC
Elliott Roofing OKC
Basey's Roofing OKC
Storm Shelter
TornadoSafe TUL
FamilySafe TUL
F5 Storm Shelters TUL
Storm Safe Shelters OKC
Central PreCast OKC
Ground Zero Storm Shelters OKC
Title/Escrow Company
Guaranty Abstract Co. TUL
Tulsa Abstract & Title Company TUL
FirsTitle/Titan Title & Closing TUL
AIC Title Service, LLC OKC
The Oklahoma City Abstract and Title Co. OKC
First American Title OKC
Window Company
Pella Windows and Doors STATE
Thermal Windows STATE
Champion Windows STATE
---
Services
Accounting Firm
Eide Bailly LLP TUL
HoganTaylor LLP TUL
Carl Webb CPA TUL
Travis W. Watkins Tax Resolution and Accounting Firm/HoganTaylor LLP OKC
Ancel Airington & Associates OKC
Early & Means OKC
Airline
Southwest Airlines STATE
American Airlines STATE
Delta Air Lines/United Airlines STATE
Assisted Living Center
Inverness Village/Senior Star Living TUL
Saint Simeon's TUL
Montereau TUL
The Fountains at Canterbury OKC
Concordia Life Care Community OKC
Bellevue Health and Rehabilitation Center OKC
Attorney
William R. Grimm – Barrow & Grimm/Brad Beasley – Boesche McDermott LLP TUL
Michael Barkett – The Barkett Law Firm TUL
Anthony Gorospe – Gorospe Law Group/Bruce Edge – Edge Law Firm/Keith Swift – The Swift Law Firm

 

TUL
Randall K. Calvert – Calvert Law Firm OKC
Mark E. Hammons, Sr. – Hammons, Gowens, Hurst and Associates OKC
Elliott C. Crawford, Attorney at Law/Noble McIntyre – McIntyre Law P.C. OKC
Auto/Tire Shop
Robertson Tire STATE
Hibdon Tires Plus STATE
Firestone Tires STATE
Bank
Bank of Oklahoma TUL
Regent Bank/Arvest Bank TUL
Bank of America/RCB Bank/Commerce Bank TUL
MidFirst Bank OKC
First Fidelity Bank OKC
Bank of Oklahoma/Citizens Bank of Edmond OKC
Caterer
624 Catering TUL
Aila's Catering Events, Inc./Just Catering by Orr TUL
Ludger's Catering and Events TUL
Aunt Pittypat's Catering OKC
Nancy's Kitchen OKC
Ned's Catering OKC
CEO
Alan Armstrong – Williams Companies TUL
Jake Henry Jr. – Saint Francis Health System TUL
Steven Bradshaw – BOK Financial Corp. TUL
David Green – Hobby Lobby OKC
David Hager – Devon Energy OKC
Harold Hamm – Continental Resources OKC
Company to Work For
QuikTrip TUL
Fleming Construction Group TUL
Saint Francis Health System/Ross Group/Fabricut TUL
American Fidelity Assurance Co./INTEGRIS Health OKC
OU Medicine/Cox Communications OKC
Ben E. Keith Foods OKC
Construction Company
1. Manhattan Construction Group TUL
2. Crossland Construction Company, Inc./Flintco TUL
3. Nabholz Construction Corp./Cowen Construction TUL
1. Crossland Construction Company, Inc. OKC
2. GE Johnson Construction Company OKC
3. Miller-Tippens Construction Company OKC
Credit Union
1. Tinker Federal Credit Union/Oklahoma Central Credit Union TUL
2. Red Crown Credit Union/Communication Federal Credit Union TUL
3. Tulsa Federal Credit Union/TTCU Federal Credit Union TUL
1. Tinker Federal Credit Union OKC
2. Communication Federal Credit Union OKC
3. True Sky Credit Union/WEOKIE Federal Credit Union OKC
Dry Cleaners/Laundry
1. Phoenix Cleaners/LaMode Cleaners/Yale Cleaners TUL
2. Fox Cleaners/Spiffy's Cleaners TUL
3. WaterStone Cleaners TUL
1. Swiss Cleaners & Laundry OKC
2. Vista Dry Cleaners OKC
3. Nichols Hills Cleaners OKC
Energy Company
1. Williams Companies/SemGroup TUL
2. Magellan Midstream Partners TUL
3. ONEOK/ONE Gas TUL
1. Devon Energy OKC
2. Chaparral Energy/OG&E Energy OKC
3. Continental Resources/SandRidge Energy OKC
Engineering Company
1. Wallace Engineering TUL
2. Professional Engineering Consultants TUL
3. Cyntergy AEC/Crafton Tull TUL
1. Cowan Group Engineering OKC
2. Cardinal Engineering OKC
3. SECG Engineering OKC
Event/Party Planner
1. Talmadge Powell – tpc studios TUL
2. Ashley Farthing-Porto – Farthing Events TUL
3. Ever Something TUL
1. Eventures OKC
2. factor 110 | 110 events OKC
3. Judy Lehmbeck Bridal and Party OKC
Florist
1. Toni's Flowers and Gifts TUL
2. Mary Murray's Flowers TUL
3. Mrs. DeHaven's Flower Shop/Stems/Burnett's Flowers & Design TUL
1. Tony Foss Flowers OKC
2. New Leaf Florist OKC
3. Trochta's Flowers and Garden Center OKC
Funeral Service
1. Moore Funeral Home TUL
2. Ninde Funeral and Cremation TUL
3. Floral Haven/Stanleys Funeral & Cremation Services TUL
1. Mercer-Adams Funeral Service OKC
2. Baggerley Funeral Home OKC
3. Smith & Kernke Funeral Homes & Crematory OKC
Hair Salon
1. Jara Herron Salon & Medical Spa TUL
2. Cypress Avenue Salon TUL
3. Ihloff Salon & Day Spa/iidentity Salon TUL
1. Velvet Monkey Salon OKC
2. Salon W OKC
3. Eden Salon & Spa OKC
Higher Education
1. University of Oklahoma STATE
2. Oklahoma State University STATE
3. University of Tulsa/Oklahoma City University/Tulsa Community College  STATE
Home/Auto Insurance
1. Farmers Insurance Group STATE
2. State Farm Insurance STATE
3. GEICO/Allstate STATE
Home Pest Control
1. EMCO Termite & Pest Control TUL
2. Orkin Pest & Termite Control/Terminix TUL
3. Arrow Exterminators TUL
1. Massey Services, Inc. OKC
2. Moxie Pest Control OKC
3. Aztec Exterminating OKC
Investment Firm
1. Merrill Lynch STATE
2. Morgan Stanley/Ameriprise Financial STATE
3. Charles Schwab/Edward Jones STATE
Law Firm
1. Barrow & Grimm TUL
2. Latham | Steele | Lehman/Jones Gotcher Attorneys and Counselors TUL
3. Franden | Farris | Quillin | Goodnight + Roberts TUL
1. Doerner, Saunders, Daniel & Anderson/Echols & Associates OKC
2. White & Weddle, P.C./Foliart Huff Ottaway & Bottom OKC
3. Crowe & Dunlevy/Ward Glass Attorneys OKC
Life Insurance
1. MetLife STATE
2. American Fidelity Assurance Co./Prudential Financial STATE
3. New York Life Insurance Company/MassMutual STATE
Manufacturing/Industrial Company
1. Matrix Service Company/Zeeco TUL
2. Ditch Witch Perry
3. T.D. Williamson/Advanced Research Chemicals, Inc. TUL
1. Kimray Inc. OKC
2. Boardman OKC
3. Delco Electric OKC
Moving Service
1. Two Men and a Truck TUL
2. Murphy Jones Moving TUL
3. Armstrong Relocation TUL
1. Two Men and a Truck OKC
2. 2 Fellas and a Big Vehicle Moving Company OKC
3. Ace Moving & Storage, LLC OKC
Pet Boarding Services
1. Riverbrook Animal Hospital TUL
2. Fifteenth Street Veterinary Group TUL
3. Tip Top K9 Dog Training TUL
1. Warwick Animal Hospital OKC
2. Pet Medical Center of Edmond Edmond
3. Lucky Dog Lodge OKC
Pet Grooming Service
1. The Paw Spa TUL
2. PetSmart TUL
3. Petco TUL
1. Warwick Animal Hospital OKC
2. PetSmart OKC
3. Petco OKC
Place to Call When You Smash Your Car
1. Hourglass Collision Repair TUL
2. Barron & Hart TUL
3. Karoll Martin Paint and Body TUL
1. Collision Works OKC
2. John Puckett Auto Collision Edmond
3. Bob Moore Collision Center OKC
Place to Detail Your Car
1. Hourglass Auto Spa TUL
2. Rocket Lube and Wash TUL
3. White Glove Auto TUL
1. Red Carpet Car Wash OKC
2. The Auto Spa OKC
3. Aqua Express Car Wash OKC
Realtor
1. Peter Walter – Walter and Associates TUL
2. Jacki Crews – McGraw Realtors TUL
3. Laura Hawkins – McGraw Realtors/Blake Loveless – Walter and Associates TUL
1. Tiffany Little – Keller Williams Realty OKC
2. Paula Peeler – Kalidy OKC
3. Ann Ballew – Keller Williams Realty OKC
Rental Car Firm
1. Enterprise Rent-A-Car STATE
2. Avis Car Rental STATE
3. Budget Car Rental STATE
Retirement Community
1. Inverness Village TUL
2. Senior Star Living/Town Village TUL
3. Zarrow Pointe TUL
1. Timberwood Assisted Living OKC
2. Epworth Villa OKC
3. Spanish Cove Retirement Village OKC
Staffing Agency
1. Express Employment Professionals TUL
2. Robert Half TUL
3. Key Personnel TUL
1. Express Employment Professionals OKC
2. Kelly Services/Robert Half OKC
3. American StaffCorp. of OKC/Fuse3 Solutions OKC
Technology/Software Company
1. TMA Systems TUL
2. ConsumerAffairs TUL
3. Integrated Business Technologies TUL
1. Critical Technologies, Inc. OKC
2. Paycom OKC
3. MCSG Technologies OKC
Transportation Company
1. Melton Truck Lines TUL
2. UPS/FedEx TUL
3. Miller Truck Lines TUL
1. TBS Factoring Service OKC
2. Copeland Trucking Company OKC
3. Mid-Con Carriers Corp./Freymiller OKC
Tribal Enterprise
1. Cherokee Nation Catoosa
2. Muscogee (Creek) Nation Okmulgee
3. Osage Nation Pawhuska
1. Chickasaw Nation Ada/Norman
2. Choctaw Nation Durant
3. Citizen Potawatomi Nation Shawnee/Seminole Nation of Oklahoma Wewoka/Seminole
Veterinarian/Animal Hospital
1. VCA Woodland Central Animal Hospital TUL
2. Southern Hills Veterinary Hospital/Woodland West Animal Hospital TUL
3. Care Animal Hospital TUL
1. Warwick Animal Hospital OKC
2. Pet Medical Center of Edmond Edmond
3. Nichols Hills Veterinary Clinic OKC
Wedding Cakes
1. Merritt's Bakery TUL
2. Anne Keller Cakes TUL
3. Ludger's Bavarian Cakery TUL
1. Amy Cakes OKC
2. Andrea Howard Cakes OKC
3. Raspberries n' Creme/Uptown Grocery Co. OKC
Wedding Photographer
1. Picturesque Photos by Amanda TUL
2. Andi Bravo Photography TUL
3. Andrea Murphy Photography TUL
1. Ely Fair Photography/Josh McCullock Photography OKC
2. Chelsea Reece Photography/Kelsi Laine Photography OKC
3. Travis + Haley G. Photography OKC
Wireless Service
1. Verizon STATE
2. AT&T STATE
3. T-Mobile STATE
---
Health and Wellness
Aesthetician
1. Gabriel Horn – Uplifting Skincare TUL
2. Ashley Yancey – The Skin Bar TUL
3. Jenna Case – Skin Care Institute TUL
1. Vanessa Smith – McKinzie Aesthetics Center OKC
2. Caitlin Kellam – Premier Plastic Surgery and Aesthetics OKC
3. Kasey Swayden, PA-C – Dr. Tim R. Love Plastic Surgery/Amber Cummins – Zen Aesthetics & Wellness Med Spa OKC
Cancer Center
1. Cancer Treatment Centers of America TUL
2. Oklahoma Cancer Specialists and Research Institute TUL
1. Stephenson Cancer Center OKC
2. INTEGRIS Cancer Institute OKC
3. Oklahoma Proton Center OKC
CBD Shop
1. Tulsa American Shaman Center TUL
2. CBD Plus USA TUL
3. The East Village Dispensary TUL
1. The CBD Store of OKC OKC
2. CBD Plus USA OKC
3. Buddy's CBD Wellness OKC
Chiropractor
1. Dr. Chuck Zoellner – Zoellner Chiropractic TUL
2. Active Approach Chiropractic TUL
3. Dr. Rick Huskey – Huskey Chiropractic TUL
1. Ford Chiropractic Clinic OKC
2. Harmony Chiropractic Edmond
3. Wes Hill – Hill Chiropractic Clinic Edmond
Cosmetic/Plastic Surgeon
1. Dr. E. Bradley Garber TUL
2. Dr. Bryan Whitlock – Whitlock Cosmetic Center TUL
3. Dr. Stephen M. Paulsen – Plastic Surgery Associates of Tulsa TUL
1. Dr. Juan Brou – Premier Plastic Surgery and Aesthetics/Dr. Tim Love – Dr. Tim Love Plastic Surgery OKC
2. Dr. Derek Shadid – Shadid Plastic Surgery Associates OKC
3. Dr. Justin Jones – Jones Plastic Surgery/Dr. Erik Nuveen – Cosmetic Surgery Affiliates OKC
Dentist
1. Dr. Mike Hinkle – Utica Dental TUL
2. Dr. Matt Kincaid – Kincaid Family Dental TUL
3. Dr. Mark Davis – Perfect Smile TUL
1. Dr. Ben Pinkston – Pinkston Dental Care OKC
2. Dr. Lee Eliot Edmond
3. Dental Depot OKC
Dermatologist
1. Dr. Jeff Alexander – Skin Care Institute TUL
2. Dr. Kristen Rice – Center for Dermatology TUL
3. Tulsa Dermatology Clinic/Dr. Lynn Anderson – Midtown Dermatology TUL
1. Dr. Blaine Lehr – Dermatology Clinic Inc. OKC
2. Dr. Andrew John – Edmond Dermatology Clinic Edmond
3. Dr. Julie Lowe – Lowe Dermatology OKC
Family Physician
1. Dr. Joe Reese TUL
2. Dr. Trudy Milner/Dr. Chad Edwards – Revolution Health & Wellness TUL
3. Dr. Ruth Miller – Miller Health Clinic TUL
1. Dr. Cynthia Taylor – Norman Regional Health System, Variety Care OKC
2. Dr. Wesley Dean Hinz – Norman Regional Health System, Moore Family Physicians OKC
3. Dr. Robert Stepp – INTEGRIS Family Care Hefner Pointe OKC
Health Club/Gym
1. Health Zone at Saint Francis TUL
2. St. John Siegfried Health Club/Sky Fitness & Wellbeing TUL
3. YMCA of Greater Tulsa/Orangetheory Fitness/Life Time Fitness TUL
1. Life Time Fitness OKC
2. YMCA of Greater Oklahoma City OKC
3. Gold's Gym/10GYM OKC
Health Insurance
1. BlueCross BlueShield of Oklahoma STATE
2. GlobalHealth STATE
3. CommunityCare STATE
Hearing Aid Provider
1. Clear-Tone TUL
2. Gilbert's Audiology & Hearing Aid Center/Armstrong Hearing Aid Center TUL
3. Miracle-Ear/Audiology of Tulsa TUL
1. Hearing Group OKC
2. Miracle-Ear OKC
3. Audio Recovery OKC
Home Health Service
1. Oxford Home HealthCare TUL
2. Restore Home Health TUL
3. Interim HealthCare of Tulsa/Visiting Angels TUL
1. Interim Healthcare of Oklahoma City OKC
2. Choice Healthcare OKC
3. Visiting Angels OKC
Hospice
1. Grace Hospice TUL
2. Hospice of Green Country TUL
3. Saint Francis Hospice/Clarehouse TUL
1. INTEGRIS Hospice House OKC
2. Oklahoma Palliative and Hospice Care OKC
3. Crossroads Hospice and Palliative Care OKC
Hospital
1. Saint Francis Health System TUL
2. Ascension St. John Health System TUL
3. Oklahoma State University Medical Center/Hillcrest HealthCare System/Oklahoma Surgical Hospital TUL
1. INTEGRIS Health OKC
2. OU Medical Center OKC
3. Mercy Hospital/SSM Health St. Anthony Hospital OKC
Medicinal Cannabis Clinic
1. Tulsa Higher Care Clinic TUL
2. Restorative Wellness Center TUL
3. Evolved Health and Wellness TUL
1. Leaf & Relief Herbal Wellness Clinic OKC
2. Therapeutic Health Clinic OKC
3. OK MMJ Care OKC
Medicinal Cannabis Dispensary
1. Doctor Green TUL
2. Whole Leaf TUL
3. Northside Dispensary TUL
1. Rabbit Hole Cannabis Dispensary OKC
2. CBD Plus USA OKC
3. Gaia's Favor Medical Dispensary OKC
Medical Spa
1. Utica Square Skin Care TUL
2. Skin Care Institute Medical and Wellness Spa TUL
3. BA Med Spa and Weight Loss Center/Emerge Medical & Well Spa TUL
1. Premier Plastic Surgery and Aesthetics OKC
2. Dr. Tim R. Love Plastic Surgery OKC
3. H-MD Medical Spa/Bliss Medical Spa OKC
Nursing Home
1. Inverness Village TUL
2. Saint Simeon's TUL
3. Forest Hills/University Village TUL
1. Bellevue Health and Rehabilitation Center OKC
2. Bradford Village Edmond
3. Baptist Village Communities OKC
OB/GYN, Gynecologist
1. Dr. Grant Cox – OB/GYN Specialists of Tulsa TUL
2. Dr. Jay Williamson TUL
3. Dr. J. Martin Beal – Tulsa OB/GYN Associates TUL
1. Dr. Lacy Parker – Lakeside Women's Hospital OKC
2. Dr. Teresa Folger – Lakeside Women's Hospital/Dr. Anthony Shanbour OKC
3. Dr. Valerie Engelbrecht – Lakeside Women's Hospital OKC
Ophthalmologist
1. Dr. Marc Goldberg – The Eye Institute/Dr. Ryan P. Conley – Triad Eye Institute TUL
2. Dr. Dan Langley – EyeCare Associates TUL
3. Dr. Terry Lawson – Vision Source Tulsa TUL
1. Dean McGee Eye Institute OKC
2. Eye Care Oklahoma OKC
3. Epic Vision OKC
Optometrist
1. Dr. Blane Snodgrass – Twenty Twenty Eyecare TUL
2. Dr. Sandra A. Mackey – Mackey Eye Care TUL
3. Dr. Robert Zoellner TUL
1. Dr. Chase Hunter – Within Sight Vision Center OKC
2. Kid's Eye Site OKC
3. Dick Story Optical OKC
Oral Surgeon
1. Eastern Oklahoma Oral & Maxillofacial Surgery TUL
2. Cannon Oral Surgery TUL
3. Greer and Rogers Oral and Maxillofacial Surgery TUL
1. Oral Surgery Specialists of Oklahoma OKC
2. Oral & Maxillofacial Associates OKC
3. OKC-OMS OKC
Orthodontist
1. Kirkpatrick and Lai Orthodontics TUL
2. The Brace Place/Hall & Hosier Orthodontics TUL
3. Dr. Mark Andregg TUL
1. Dr. John Archer – Orthodontic Associates OKC
2. Dr. Peter Kierl – Kierl Orthodontics OKC
3. Dr. Brian Amy – Orthodontic Associates OKC
Orthopedic Surgeon
1. Dr. Yogesh Mittal & Dr. Greg Holt – The Orthopaedic Center and CORE Medical Group TUL
2. Dr. Brad Boone, Dr. Ron LaButti, Dr. Bryan Hawkins – Advanced Orthopedics of Oklahoma TUL
3. Dr. Scott Dunitz, Dr. Paul Peterson – Tulsa Bone & Joint TUL
1. Oklahoma Sports and Orthopedics Institute OKC
2. Orthopedic Solutions/Essential Integrative Health OKC
3. McBride Orthopedic Hospital/OSSO OKC
Pharmacy
1. Walgreens TUL
2. CVS Pharmacy TUL
3. Economy Pharmacy TUL
1. OnePoint Patient Care OKC
2. Innovative Pharmacy Solutions Edmond
3. McLoud Family Pharmacy McLoud
Rehabilitation/Sports Medicine Center
1. Excel Therapy TUL
2. Tulsa Spine and Rehab TUL
3. Physical Rehabilitation Center/PAM Rehabilitation Hospital of Tulsa TUL
1. INTEGRIS Jim Thorpe Rehabilitation OKC
2. Oklahoma Spine Sports and Rehabilitation OKC
3. McBride Orthopedic Hospital/OSSO OKC
Spa
1. Bella Vita Spa and Salon TUL
2. Spa Southern Hills TUL
3. Spa Lux TUL
1. Eden Salon and Spa OKC
2. Three Graces Day Spa OKC
3. Bella Strada Salon and Spa Suites Edmond
Therapist/Counselor
1. Chris Giles, M.S. – Christian Family Institute TUL
2. Recovery in Oklahoma TUL
3. Chris King Counseling Group TUL
1. Mary L. Fitch OKC
2. Becky Wahkinney, Ph.D OKC
3. Todd A. Ephraim, Ph.D OKC
Weight Loss/Weight Management Clinic
1. BA Med Spa and Weight Loss Clinic TUL
2. New Leaf Wellness TUL
3. Empire Weight Loss TUL
1. Weight Watchers OKC
2. Okey Nwokolo Weight Management Clinic OKC
3. The Broadway Clinic OKC
Workout Studio
1. Pure Barre Midtown TUL
2. Barre3 TUL
3. SALT Yoga/Total Pilates Studio TUL
1. Barre3 OKC
2. CycleBar – Classen Curve OKC
3. Soul Yoga OKC
---
Shopping
Antique Shop
1. Windsor Market TUL
2. The Market at Walnut Creek TUL
3. m-M 31 Trading Post TUL
1. 23rd Street Antique Mall OKC
2. Mockingbird Manor Antiques & More OKC
3. Decades Revisited OKC
Bicycle Shop
1. Pedego Riverwalk TUL
2. Phat Tire Bike Shop TUL
3. T-Town Bicycles/Bicycles of Tulsa TUL
1. Wheeler Dealer Bicycle Shop OKC
2. Al's Bicycles OKC
3. Schlegel Bicycles OKC
Boat/RV/ATV Dealer
1. Wade's RV/Bob Hurley RV TUL
2. Ugly John's Custom Boats TUL
3. Dave's Claremore RV TUL
1. Fun Town RV Oklahoma OKC
2. Lewis RV Center OKC
3. Leisure Time RV OKC
Car Dealer
1. Don Thornton Automotive Group TUL
2. Don Carlton Honda/Jim Norton Toyota TUL
3. Jim Glover Auto Family TUL
1. Bob Moore Auto Group OKC
2. Jackie Cooper BMW OKC
3. Bob Howard Auto Group/Westpointe Chrysler Jeep Dodge OKC
Children's Clothing Store
1. Gap Kids/Dillard's TUL
2. Kathleen's Kids TUL
3. Lolly Garden TUL
1. Gymboree OKC
2. Green Bambino OKC
3. Once Upon a Child OKC
Department Store
1. Saks Fifth Avenue TUL
2. Dillard's TUL
3. Nordstrom Rack TUL
1. Balliets OKC
2. Dillard's OKC
3. Macy's OKC
Eyeglass Store
1. Visions Unique Eyewear TUL
2. Empire Optical/Warby Parker TUL
3. Hicks Brunson Eyewear TUL
1. Visionworks OKC
2. Eyemart Express OKC
3. Dick Story Optical OKC
Fine Jewelry Store
1. Bruce G. Weber Precious Jewels TUL
2. Moody's Jewelry TUL
3. Star Jewelers/Spexton Fine Jewelry TUL
1. BC Clark Jewelers OKC
2. Naifeh Fine Jewelry OKC
3. Lewis Jewelers/Mitchener-Farrand OKC
Gift Store
1. Nielsen's Gifts TUL
2. Margo's Gift Shop TUL
3. Ida Red TUL
1. Blue Seven OKC
2. Plenty Mercantile OKC
3. Painted Door OKC
Grocery Store/Market
1. The Fresh Market TUL
2. Reasor's/Whole Foods Market TUL
3. Trader Joe's/Sprouts Farmers Market TUL
1. Whole Foods Market OKC
2. Uptown Grocery Co. OKC
3. Super Cao Nguyen OKC
Men's Boutique
1. Travers Mahan TUL
2. Abersons TUL
3. Pinpoint Resource/Rye 51 TUL
1. Mr. Ooley's OKC
2. S.J. Haggard and Co. OKC
3. Gil's Clothing and Denim Bar OKC
Men's Shoe Store
1. Saks Fifth Avenue TUL
2. Abersons TUL
3. Travers Mahan TUL
1. Mr. Ooley's OKC
2. S.J. Haggard and Co. OKC
3. Dillard's OKC
Pet/Pet Supply Store
1. Southern Agriculture TUL/A1 Pet Emporium OKC
2. Petco STATE
3. PetSmart STATE
Shopping Mall/Center
1. Utica Square TUL
2. Center 1 TUL
3. Woodland Hills Mall/Tulsa Hills Shopping Center TUL
1. Classen Curve OKC
2. Penn Square Mall OKC
3. OKC Outlets/Quail Springs Mall OKC
Sporting Goods/Outdoor Store
1. Bass Pro Shops STATE
2. Dick's Sporting Goods/Academy Sports + Outdoors STATE
3. Lululemon Athletica/Fleet Feet TUL/Native Summit Adventure Outfitters OKC
Wine/Liquor Store
1. Old Village Wine & Spirits TUL
2. Ranch Acres Wine & Spirits TUL
3. Primo's Fine Wine & Spirits/Parkhill's Warehouse Liquors & Wine TUL
1. The Wild Turkey Finer Wines & Spirits OKC
2. Byron's Liquor Warehouse OKC
3. Smithcot Liquors Edmond
Women's Boutique
1. Abersons TUL
2. Donna's Fashions TUL
3. Pavilion TUL
1. Gordon Stuart OKC
2. Liberté OKC
3. Blue Seven OKC
Women's Shoe Store
1. Saks Fifth Avenue TUL
2. Abersons TUL
3. Marmi Shoes TUL
1. Balliets OKC
2. Gordon Stuart OKC
3. Dillard's/Famous Footwear/DSW OKC
---
Entertainment
18 Holes
1. Southern Hills Country Club TUL
2. Cherokee Hills Golf Club TUL
3. The Golf Club of Oklahoma/Battle Creek Golf Club TUL
1. Gaillardia Country Club OKC
2. Oklahoma City Golf and Country Club OKC
3. Lake Hefner Golf Club OKC/Karsten Creek Golf Club Stillwater
Art Gallery
1. M.A. Doran Gallery/Royce Myers Art Ltd. TUL
2. Joseph Gierek Fine Art TUL
3. Exhibit by Aberson TUL
1. JRB Art at the Elms OKC
2. Artspace at Untitled OKC
3. DNA Galleries OKC
Artist
1. P.S. Gordon TUL
2. John Hammer TUL
3. Cynthia Brown TUL
1. Stephanie Brudzinski OKC
2. Greg Burns OKC
3. David Holland OKC
Bar
1. Vintage Wine Bar TUL
2. Hodges Bend TUL
3. Valkyrie TUL
1. Sidecar Barley & Wine Bar OKC
2. Groovy's OKC
3. O Bar OKC
Casino
1. Hard Rock Hotel and Casino Tulsa TUL
2. River Spirit Casino Resort TUL
3. Osage Casino TUL/Downstream Casino Resort Quapaw
1. Choctaw Casino and Resort Durant/Riverwind Casino Norman
2. Grand Casino Hotel and Resort Shawnee
3. Winstar World Casino and Resort Thackerville
Charity Event
1. Carnivale – Mental Health Association Oklahoma TUL
2. Memory Gala – Alzheimer's Association TUL
3. Icons and Idols – Tulsa Ballet TUL
1. Renaissance Ball – Oklahoma City Museum of Art OKC
2. Red Tie Night – Oklahoma AIDS Care Fund OKC
3. 12×12 – Oklahoma Visual Arts Coalition OKC
Cinema/Movie Theater
1. Warren Theatre Broken Arrow 18 TUL
2. Circle Cinema TUL
3. Cinemark Tulsa TUL
1. AMC Penn Square Mall 10 OKC
2. Harkins Theatres Bricktown 16 OKC
3. Moore Warren Theatre OKC
Concert Venue
1. BOK Center TUL
2. Cain's Ballroom TUL
3. Brady Theater TUL
1. Chesapeake Energy Arena OKC
2. The Criterion OKC
3. UCO Jazz Lab/The Zoo Amphitheatre OKC
Family Night Out
1. Tulsa Drillers Baseball Game TUL
2. FlyingTee TUL
3. Main Event Entertainment TUL
1. Oklahoma City Thunder Game OKC
2. Science Museum Oklahoma OKC
3. Main Event Entertainment OKC
Happy Hour
1. in the raw TUL
2. R Bar & Grill TUL
3. Treys Bar and Grill/Doc's Wine & Food TUL
1. Sidecar Barley & Wine Bar OKC
2. Ponyboy OKC
3. Ned's Starlite Lounge OKC
Hotel
1. The Mayo Hotel TUL
2. Hard Rock Hotel and Casino Tulsa TUL
3. Ambassador Hotel/The Campbell Hotel TUL
1. Skirvin Hilton Hotel OKC
2. Colcord Hotel/21c Museum Hotel OKC
3. Ambassador Hotel/Renaissance Waterford Oklahoma City Hotel OKC
Local Band
1. The Fabulous MidLife Crisis Band TUL
2. Larkin TUL
3. The Shame TUL
1. Kyle Dillingham and Horseshoe Road OKC
2. Signal 88 OKC
3. Chainsaw Kittens OKC
Local Festival
1. Linde Oktoberfest Tulsa TUL
2. Tulsa International Mayfest TUL
3. Saint Francis Tulsa Tough TUL
1. Red Earth Festival OKC
2. Paseo Arts Festival OKC
3. DeadCenter Film Festival OKC
Local Icon/Landmark
1. Gathering Place/BOK Center TUL
2. Golden Driller TUL
3. Route 66 TUL
1. Oklahoma City National Memorial and Museum OKC
2. Devon Energy Center OKC
3. Bricktown OKC
Local Park
1. Gathering Place TUL
2. Guthrie Green TUL
3. Woodward Park/River Parks TUL
1. Hefner Park OKC
2. Myriad Botanical Gardens OKC
3. Will Rogers Park OKC
Local Radio Personality
1. Katie Rindt – 94.1 KXOJ TUL
2. Chuck Stikl – Z104.5 The Edge TUL
3. Don Potter – AM740 KRMG TUL
1. Joey and Heather – 98.9 KYIS OKC
2. Jeff Roberts – 104.1 KMGL OKC
3. Ronnie Kaye – 92.5 KOMA OKC
Local TV Personality
1. Scott Thompson – KJRH, Channel 2 TUL
2. Karen Larsen – KJRH, Channel 2 TUL
3. Erin Christy – KTUL, Channel 8 TUL
1. Kevin Ogle – KFOR, Channel 4 OKC
2. Emily Sutton – KFOR, Channel 4 OKC
3. Abigail Ogle – KOCO, Channel 5 OKC
Local TV Station
1. KOTV, Channel 6 TUL
2. KJRH, Channel 2 TUL
3. FOX23. KOKI-TV TUL
1. KFOR, Channel 4 OKC
2. KOCO, Channel 5 OKC
3. KWTV, Channel 9 OKC
Meteorologist
1. Travis Meyer – KOTV, Channel 6 TUL
2. Mike Collier – KJRH, Channel 2 TUL
3. Stacia Knight – KOTV, Channel 6 TUL
1. David Payne – KWTV, Channel 9 OKC
2. Jonathan Conder – KOCO, Channel 5 OKC
3. Damon Lane – KOCO, Channel 5 OKC
Museum
1. Gilcrease Museum TUL
2. Philbrook Museum of Art TUL
3. Tulsa Children's Museum Discovery Lab TUL
1. Oklahoma City Museum of Art OKC
2. National Cowboy and Western Heritage OKC Museum/Fred Jones Jr. Museum of Art
3. Sam Noble Museum of Natural History/Science Museum Oklahoma OKC
Night Out Without the Kids
1. BOK Center TUL
2. Downtown Tulsa TUL
3. Brookside TUL
1. Vast OKC
2. Dave & Buster's OKC
3. Main Event Entertainment OKC
Oklahoma Weekend Getaway Destination
1. Grand Lake o' The Cherokees TUL
2. Arbuckle Mountains TUL
3. Beavers Bend State Park TUL
1. Turner Falls Park OKC
2. Tenkiller Ferry Lake OKC
3. Broken Bow Lake OKC
Performing Arts Organization
1. Celebrity Attractions TUL
2. Tulsa Ballet TUL
3. Tulsa Opera/Tulsa Performing Arts Center TUL
1. Oklahoma City Philharmonic OKC
2. OKC Broadway OKC
3. Dream Big Productions/Lyric Theatre of Oklahoma OKC
Place to See and Be Seen
1. First Friday Art Crawl TUL
2. RiverWalk Crossing TUL
3. Utica Square TUL
1. Oklahoma City Thunder Game OKC
2. Vast OKC
3. Bricktown/Paseo Arts District OKC
Professional Sports Team
1. Oklahoma City Thunder STATE
2. Tulsa Drillers STATE
3. Oklahoma City Dodgers STATE
Pub/Brewery
1. Marshall Brewing Company TUL
2. Kilkenny's Irish Pub TUL
3. McNellie's Pub TUL
1. Bricktown Brewery OKC
2. O'Connell's Irish Pub & Grille OKC
3. Republic Gastropub OKC
Small Town
1.Bixby
2.Claremore
3.Jenks/Broken Arrow
1. Yukon
2. Bethany
3. Stillwater
Stop on the Radio Dial
1. 1430AM KTBZ TUL
2. 106.9 K-HITS TUL
3. 97.5 KMOD TUL
1. 104.1 KMGL OKC
2. 92.5 KOMA OKC
3. 97.7 KSQE OKC
Wedding or Party Venue
1. The Mayo Hotel TUL
2. Tulsa Botanic Garden TUL
3. White House Mansion/Spain Ranch/Bond Event Center TUL
1. Coles Garden OKC
2. Southwind Hills Goldsby
3. McGranahan Barn Yukon/Marland Mansion and Estate Ponca City
Winery
1. Whispering Vines Vineyards & Winery STATE
2. Tidewater Winery STATE
3. Waters Edge Winery STATE
---
Dining
Asian
1. KEO TUL
2. Ri Le's TUL
3. Lanna Thai TUL
1. Sushi Neko OKC
2. Café Icon Sushi & Grill OKC
3. Grand House Asian Bistro OKC
Bakery
1. Merritt's Bakery TUL
2. Antoinette Baking Co. TUL
3. Laurannae Baking Co. TUL
1. Cuppies & Joe OKC
2. La Baguette Bistro OKC
3. Café 501/Brown's Bakery OKC
Barbecue Restaurant
1. RibCrib/Burn Co. Barbeque TUL
2. Albert G's Bar-B-Q TUL
3. Billy Sims Barbecue TUL
1. Swadley's World Famous Bar-B-Q OKC
2. Earl's Rib Palace OKC
3. Steve's Rib/Iron Star Urban Barbeque OKC
Breakfast
1. Phill's Diner TUL
2. Brookside by Day TUL
3. Tally's Good Food Café/Savoy TUL
1. Neighborhood JA.M. OKC
2. Classen Grill OKC
3. Hatch Early Mood Food OKC
Burger
1. Billy's on the Square TUL
2. Society Burger TUL
3. Ron's Hamburgers & Chili TUL
1. S&B's Burger Joint OKC
2. The Garage Burgers & Beer/Pub W OKC
3. Freddy's Frozen Custard & Steakburgers OKC
Chef
1. William Lyle – The Summit Club TUL
2. Justin Thompson – JTR Group TUL
3. Tim Inman – Stonehorse Café TUL
1. Kurt Fleischfresser– Vast OKC
2. Ryan Parrott – Picasso Cafe OKC
3. Christine Dowd – Aunt Pittypat's Catering OKC
Coffee Shop
1. Foolish Things Bar and Biscuit TUL
2. Topeca Coffee Roasters TUL
3. Chimera Café TUL
1. The Red Cup OKC
2. Starbucks OKC
3. All About Cha OKC
Deli/Sandwich Shop
1. PJ's Sandwich Shoppe TUL
2. Jason's Deli TUL
3. Bill and Ruth's/Dilly Diner TUL
1. Someplace Else A Deli & Bakery OKC
2. N D Foods OKC
3. Café 501 OKC
Dessert
1. Glacier Confection TUL
2. Michael V's TUL
3. Queenie's TUL
1. Cuppies & Joe OKC
2. La Baguette Bistro OKC
3. Café 501 OKC
Diner
1. Tally's Good Food Café TUL
2. Phill's Diner TUL
3. Savoy TUL
1. Sunnyside Diner OKC
2. Beverley's Pancake House OKC
3. Boomerang Diner OKC
Fast Food
1. Sonic Drive-In STATE
2. Arby's STATE
3. Chick-Fil-A STATE
Fine Dining
1. The Summit Club TUL
2. Polo Grill TUL
3. Stonehorse Café/Fleming's Prime Steakhouse & Wine Bar/Mahogany Prime Steakhouse TUL
1. Vast/Mahogany Prime Steakhouse OKC
2. Cheever's Cafe OKC
3. Café Cuvee OKC
Food Truck
1. MooChewSooey BBQ TUL
2. Andolini's Pizzeria TUL
1. I Don't Know & I Don't Care OKC
2. Big Truck Tacos OKC
3. Mekong Spice OKC
Hidden Gem
1. Celebrity Restaurant TUL
2. Boston Title & Abstract TUL
3. Mother Road Market/Hammett House TUL
1. Aurora OKC
2. The Press OKC
3. Florence's Restaurant OKC
Ice Cream Shop
1. Braum's STATE
2. Baskin-Robbins STATE
3. Marble Slab Creamery STATE
Italian
1. Dalesandro's/Biga TUL
2. Ti Amo Ristorante Italiano TUL
3. Mondo's Ristorante Italian/Villa Ravenna TUL
1. Stella Modern Italian Cuisine OKC
2. Gabriella's Italian Grill & Pizzeria OKC
3. Bellini's OKC
Late-Night Bites
1. The Tavern TUL
2. Kilkenny's Irish Pub TUL
3. Prairie Brewpub/Fassler Hall TUL
1. Ludivine OKC
2. The Garage Burgers & Beer OKC
3. The Jones Assembly OKC
Margarita
1. Mi Cocina TUL
2. Los Cabos Mexican Grill and Cantina TUL
3. El Maguey Mexican Restaurant/El Guapo's Cantina TUL
1. Iguana Mexican Grill OKC
2. Alfredo's Mexican Café OKC
3. Barrios Fine Mexican Dishes/Chelino's Mexican Restaurant OKC
Mexican
1. Mi Cocina TUL
2. Los Cabos Mexican Grill and Cantina TUL
3. El Guapo's Cantina TUL
1. Iguana Mexican Grill OKC
2. Mama Roja Mexican Kitchen OKC
3. Poblano Grill/Ted's Café Escondido OKC
Outside Dining
1. Redrock Canyon Grill TUL
2. Mi Cocina TUL
3. Los Cabos Mexican Grill and Cantina/Blue Rose Café TUL
1. Redrock Canyon Grill OKC
2. Museum Café OKC
3. Packard's New American Kitchen OKC
Pizza
1. Hideaway Pizza STATE
2. Mazzio's/Andolini's Pizzeria STATE
3. Upper Crust Wood Fired Pizza STATE
Place to Take Out-of-Town Guests
1. The Summit Club TUL
2. Celebrity Restaurant TUL
3. Polo Grill/Stonehorse Café TUL
1. Mickey Mantle's Steakhouse OKC
2. Mahogany Prime Steakhouse OKC
3. Vast OKC
Salads
1. Celebrity Restaurant TUL
2. Cosmo Café and Bar TUL
3. Charleston's Restaurant TUL
1. Charleston's Restaurant OKC
2. Coolgreens OKC
3. Café 501 OKC
Salsa
1. Mi Cocina TUL
2. Café Ole TUL
3. Los Cabos Mexican Grill and Cantina TUL
1. Iguana Mexican Grill OKC
2. Abuelo's Mexican Restaurant OKC
3. Alfredo's Mexican Café OKC
Seafood
1. Bodean Restaurant and Market TUL
2. Bonefish Grill TUL
3. White River Fish Market & Restaurant/Red Lobster TUL
1. The Drake OKC
2. The Shack Seafood and Oyster Bar OKC
3. Pearl's Oyster Bar OKC
Steakhouse
1. Fleming's Prime Steakhouse & Wine Bar/Mahogany Prime Steakhouse TUL
2. Ruth's Chris Steakhouse/Prhyme: Downtown Steakhouse TUL
3. Freddie's Bar-B-Que and Steakhouse TUL
1. Mahogany Prime Steakhouse OKC
2. Mickey Mantle's Steakhouse/Boulevard Steakhouse OKC
3. Red PrimeSteak/Junior's/Cattlemen's Steakhouse OKC
Stylish New Restaurant
1. Boston Title & Abstract TUL
2. Peacemaker Lobster & Crab Co. TUL
3. Duet TUL
1. Black Walnut OKC
2. OSO on Paseo OKC
3. Osteria/Nonesuch OKC
Sunday Brunch
1. The Summit Club TUL
2. Polo Grill TUL
3. Wild Fork TUL
1. Pub W OKC
2. Flint OKC
3. Museum Café OKC
Sushi
1. in the raw TUL
2. Yokozuna TUL
3. Fuji/Sushi Hana TUL
1. Sushi Neko OKC
2. Café Icon Sushi & Grill OKC
3. Musashi's Japanese Steakhouse OKC
Vegan/Vegetarian Restaurant
1. Zoës Kitchen TUL
2. Pure Food and Juice/Ediblend Superfood Café TUL
3. Chimera Café/Laffa Medi-Eastern Restaurant & Bar TUL
1. The Earth Café Norman
2. The Red Cup OKC
3. Coolgreens OKC