Every industry has a coveted award – the pinnacle of success for which one aims. Films have Oscars. Music has Grammys. TV has Emmys. Journalism has the Pulitzer. And what do we, your beloved lifestyle magazine in the region, have? That's right – The Best of the Best Awards.
Take a look around town and you'll likely see businesses displaying their winning certificates with pride – after all, we were the first award of our kind in the region and have been going strong for 24 years. These badges of honor are tough to come by; with so many competitors, only the upper echelon of companies earn the status of The Best of the Best. Even better, we don't pick these winners willy-nilly. We turn to you, our steadfast readership, to help us put our finger on the pulse of Oklahoma commerce and culture.
And don't you worry, we don't skimp on our lists. If you're looking for something specific, we likely have a winner for it. With categories ranging from services to health and wellness, home, shopping, entertainment, and dining, you'll be able to find exactly what you're looking for. Maybe we'll even introduce you to a few new favorite spots.
So yes – you could say we're in the midst of Oklahoma Magazine's equivalent to Oscar season.
Welcome to The Best of the Best 2023.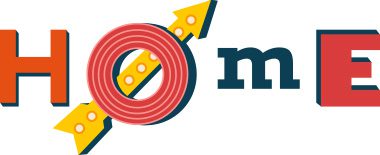 Architect, Residential
Touting sophisticated styles for modern living, Jack Arnold of Jack Arnold Companies creates elegant, one-of-a-kind homes with a focus on stability, comfort and grace. Brian Freese of Freese Architecture offers over three decades of experience in unique, custom, single-family and multi-family residences, emphasizing beauty, utility, sustainability and honesty in every project. For John Duvall of Duvall Atelier, each project begins with a client conversation to ensure maximum satisfaction; he then creates with focus on scale and proportion, creating timeless, comfortable spaces.
Operating with superior service and design, Bruce Bockus of Bockus Payne Architecture founded his OKC firm in 1987 and has amassed an impressive portfolio during his more than 30 years in the business. Hans E. Butzer of Butzer Architects and Urbanism leads a multi-disciplinary crew that explores place-making through award-winning architecture and urban design. The team at Fitzsimmons Architects offers everything from consultations to space planning, concept design, construction, interiors and landscape design.
Architect, Commercial Firm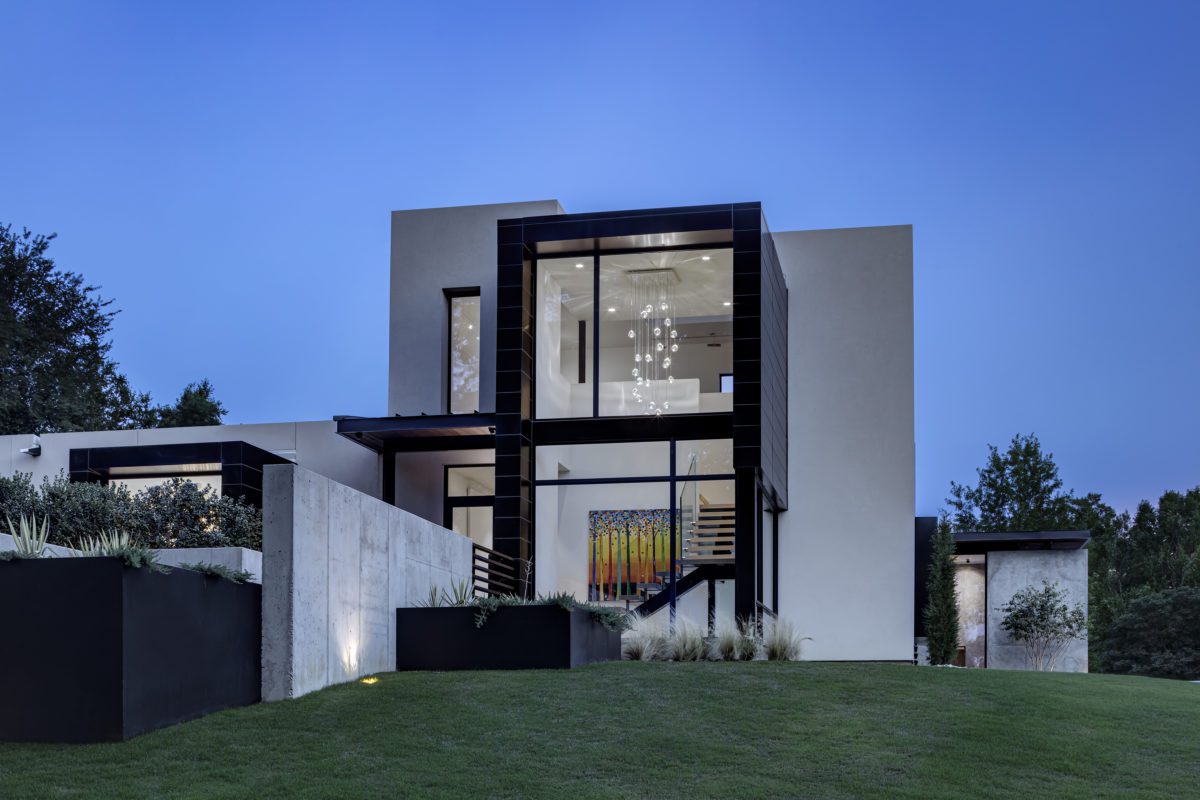 Recently named a 2023 Top 100 Rising Giants by Interior Design Magazine, KKT Architects, Inc. offers solutions in architecture, design, engineering, adaptive reuse and master planning; recent projects include the OSU Central Market and the new law offices of Crowe & Dunlevy. Combining humanity and pragmatism, the team at JCJ Architecture excels in creative problem solving, with projects in a variety of realms including arts and culture, gaming and higher education. With the end goal of helping its clients impact others in a positive way, TriArch is a Native American-owned firm that works in the tribal, educational, religious, residential, wellness and commercial sectors. Inventure Design describes its staff as inquisitive and inventive; the team never takes a one-size-fits-all approach to projects and offers services including master planning, project management and market analysis.
In OKC, Rand Elliott of Rand Elliott Architects is inspired by place, purpose and poetics, offering architectural design, space planning, lighting design and more. With award-winning projects like the OKC Memorial and upcoming projects like the Clara Luper Sit-In Plaza, Butzer Architects and Urbanism has made a definitive mark on the OKC community. Offering everything from architecture and engineering to programming and master planning, Prime Architects believes collaboration is the key to success.
Bathroom Fixtures
You'll find everything you need for a bathroom remodel at Tulsa- and OKC-based Ferguson Bath, Kitchen & Lighting Gallery – from faucets and sinks to shower accessories and more. Tulsa Winnelson garners praise for its volume of bathroom fixtures and accessories, including hardware, tub faucets and toilets. For the newest accessories at competitive prices, Heatwave Supply and Showroom is a one-stop-shop for all bathroom fixtures. Pierponts Bath and Kitchen is another Tulsa favorite for its spacious showroom and variety of unique offerings.
From valves and trim to shower heads, hooks and grab bars, Expressions Home Gallery in OKC offers a wide array of products and brands. OKC voters trust Architectural Hardware Designs for its high-end accessories, sinks, tub faucets and more.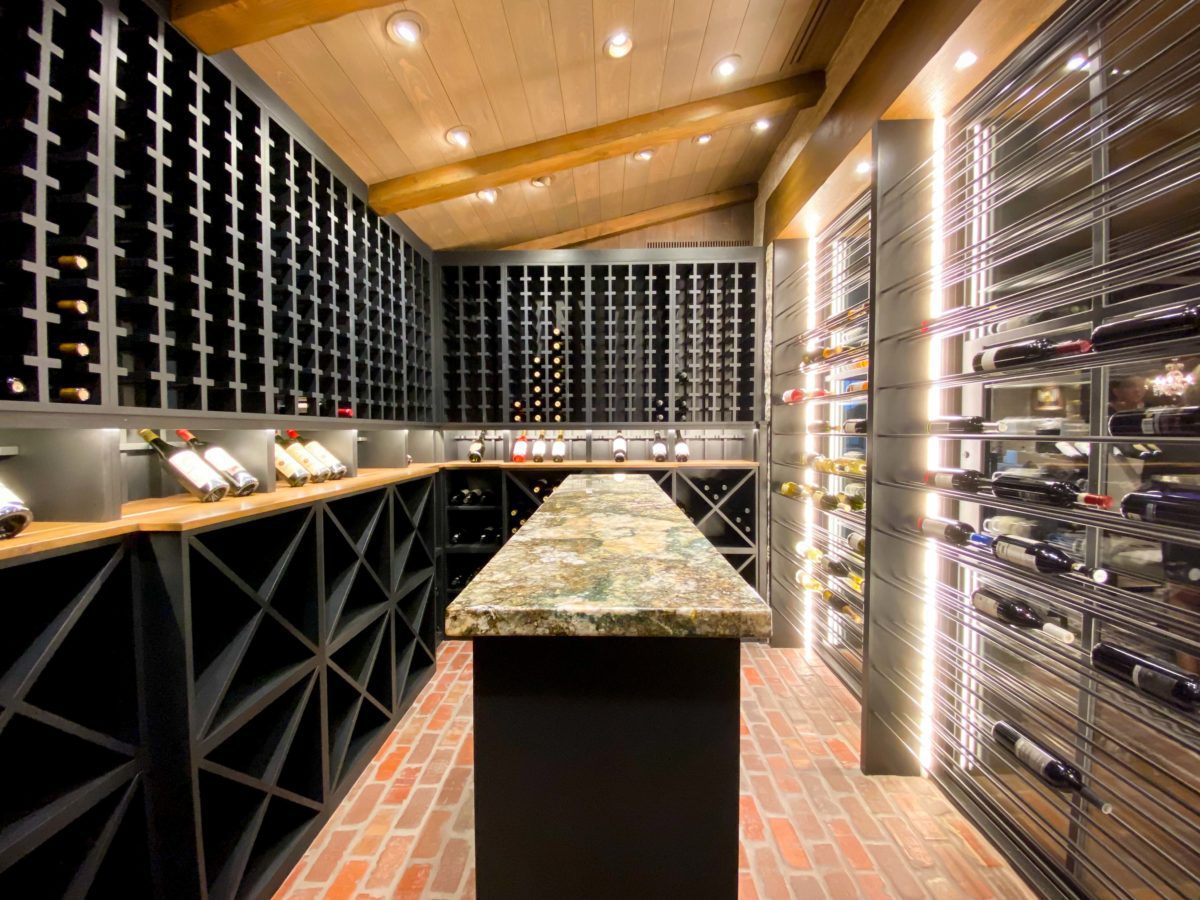 Cabinetry
Crafting quality wood since 1980, the team at Sullivan's Custom Cabinetry presents a broad range of products to Tulsa clients, as well as services including estimates, design, styling, finishing and installation. Jay Rambo Co. harbors ample door styles, woods and finishes, and can complement any room in the home with designs to fit your lifestyle. With a mission to provide unsurpassed value and service to the community, Mill Creek Lumber operates with honesty, integrity and a passion to excel.
Suburban Cabinet Shop has served the OKC metro since 1959, providing a vast inventory to clients with a dedication to quality and customer service. Classic Kitchens wins praise for its exceptional craftsmanship; it is the exclusive OKC dealer of the Wood-Mode family of products.
Designer Home Furnishings
Tulsans think of Duvall Atelier as a one-stop-shop for all things design; ample brand selections can be found in furniture, lighting, decor and accessories. The knowledgeable team at Richard Neel Interiors offers clients everything from bookcases to consoles, side tables and other furniture to perfectly complete any space. You can find the designer furnishings you desire at SR Hughes – whether you're hunting for rugs, accessories, lighting or furniture; the team operates with emphasis on inspiring design and livable luxury. With stunning lighting options as well as top-of-the-line furniture, Matters of Design presents one-of-a-kind pieces you'll adore.
OKC's Scissortail Marketplace harbors architecturals, decor, lamps, wall accents and antiques at competitive prices. Whether you're prepping your child's dorm room, looking for eye-catching art or want to remodel your living room, ME Home has a broad range of inventory. You'll find a passion for fine furnishings and impeccable design at Mister Robert Fine Furniture and Design, with brands including Stanley, Massoud, Hickory White and more.
Electrical Service
Harp Services offers competitive pricing alongside services including security and landscape lighting, generator service, and breaker and panel services. Serving northeastern Oklahoma for over 40 years, Gilley Electric boasts 24/7 service and technicians with over 100 years of combined experience. Dependable and thoroughly licensed, Firefly Electricians is a full-service electrical company with a variety of glowing client testimonials. Aspen Electrical Services, LLC handles all electrical needs – from complete home rewires to emergency power assistance, and employees with over 20 years of experience in the business. Houchin Electric Co. touts a 60-minute emergency response after-hours, with expertise in residential, commercial, industrial and specialty electrical work.
Excelling in commercial electrical services, Delco Electric Inc. operates with an emphasis on safety – in everything from electrical value engineering to energy savings consultations. Ritchie Electric handles all things electric – from residential construction to remodels, installations, upgrades and repairs. Established in 1943, Osborne Electric is one of Oklahoma's most respected commercial and residential contracting firms.
Flooring Company, Carpet
No matter the material, type, color or warranty needs, Johnson Floor and Home Carpet One surely has the carpet you want, all at competitive prices with excellent customer service. A variety of brands and styles can be found at Grigsby's Carpet Tile & Hardwood, which also offers try-before-you-buy and maintenance options. C & C Tile and Carpet Co. has provided Tulsa with superior products and quality service since its founding in 1957.
In OKC, Star Flooring garners praise for its myriad brand options and exceptional customer service. With services that include custom area rug creation, installations and free in-home estimates, Smith Carpet and Tile is an OKC favorite. With brands like Anderson Tuftex, Kane Carpet and Shaw Floors, Mill Creek Carpet and Flooring will surely have the carpet you want in stock.
Flooring Company, Hardwood
Touting award-winning hardwood floors and custom-built offerings, Renaissance Hardwood Floors can assist from the primary consultation to maintenance years down the line; the team will ensure you take care of your investment. Johnson Floor and Home Carpet One is a Tulsa favorite for its ample hardwood selections and quality customer service. Grigsby's Carpet Tile & Hardwood, alongside an impressive inventory, also presents a helpful glossary on its website to ensure you'll find the hardwood you need. The name says it all at Superior Wood Floors and Tile, which offers an extensive flooring catalog with numerous colors, brands and other varied categories.
In OKC, Bryan's Flooring is a top contender with its premier floor covering showroom, serving both residential and commercial clients in the metro. Don's Floor Gallery can assist with everything from installations to remodeling, binding and consultations. Floor & Decor presents clients with ample wood types, species, trims and brands, with a knowledgeable staff to help every step of the way.
Flooring Company, Tile and Stone
For a vast catalog of tile and stone offerings, plus a well-informed staff at the ready to help with any major design decisions, Tulsa voters trust Johnson Floor and Home Carpet One. TileStone Distributors, a premier supplier of unique stone and tile from around the world, specializes in reclaimed and antique stone and has served Tulsa for over 40 years. C & C Tile and Carpet Co. has just about any tile or stone you could imagine, as well as an impressive showroom and helpful employees. From granite to marble, stone and everything in between, Tulsans turn to Midwest Marble Co.
OKC's Midwest Tile, Marble and Granite, Inc. operates with a mission to provide the best possible products to customers around the region, at the lowest possible cost. Whether you're looking to remodel the kitchen, bar, bathroom or outdoor space, the team at Classic Tile Stone and Marble can assist with its immense inventory. Miller's Floor Store is a major OKC contender with its vast array of tile and stone options, as well as financing offerings and services like installation and underlayment.
Furniture Store
Presenting Tulsa clients with beautiful, well-made items that can elevate any room, TA Lorton sells everything from tables and chairs to ottomans, lamps and chandeliers. It's all in the name at Luxe Furniture and Design, which offers luxury amenities for every room of the home, alongside services like staging. Competitive pricing and quality furniture are found at Bassett, with items for the living, dining and bedrooms, along with outdoor spaces. Fifteenth and Home unveils a unique vision for contemporary living, presenting its clients with a well-edited selection of furniture offerings.
In OKC, Mathis Home garners wide praise for its impressive inventory, great deals and dedication to customer service. A wide array of brands, plus options for financing, make Galleria Furniture & More a top choice for Oklahoma City residents. Modern, sleek and unique, the offerings of West Elm range from sectionals and mattresses to chairs, headboards and nightstands.
Heating and Air
Across the state, Airco Services remains a trusted name in all things heating and air; the team believes your home should be an oasis from the elements outside, and offers 24/7 emergency service, plus AC cleaning, installation and maintenance. With an A+ rating from the Better Business Bureau, Air Comfort Solutions lives up to its excellent reputation with same-day service, air condition repairs and a 100% satisfaction guarantee. Speed, reliability and excellent customer service make Air Assurance a top pick statewide, with competitive specials and an array of heating and air services. Striving to deliver year-round comfort to both residential and commercial clients, Air Solutions believes your comfort is their business.
Home Builder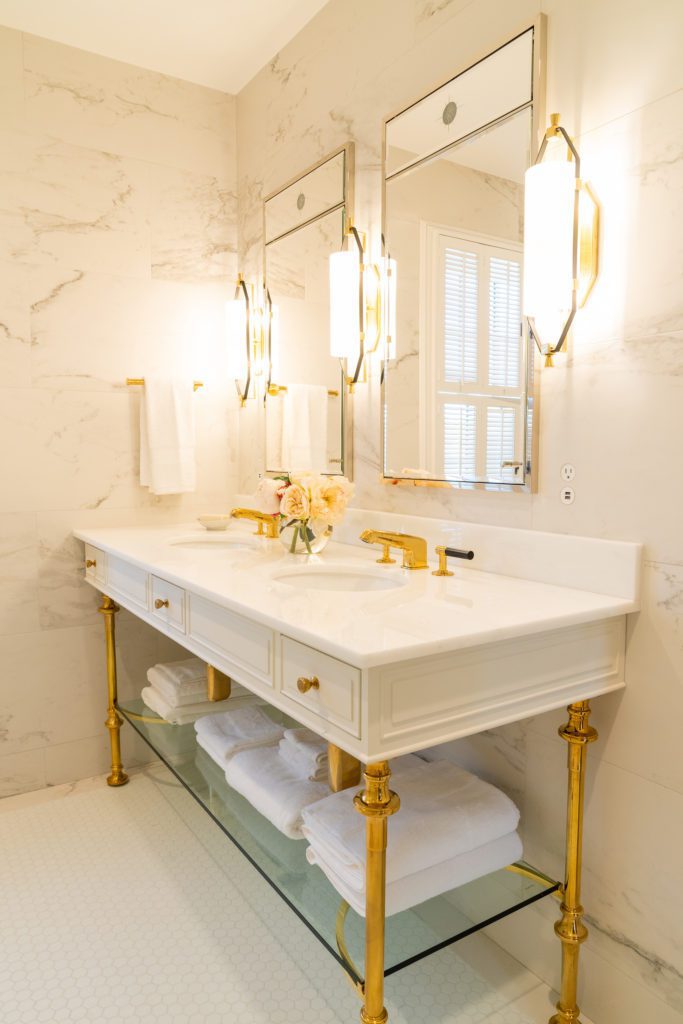 With a comprehensive, proven, ten-step plan that begins with a consultation, Brian D. Wiggs Homes offers clients creativity, efficiency and dedication, ending with a one-of-a-kind space to call home. Award-winning custom home builder Southern Homes, LLC, boasts high-quality craftsmanship and design, with a focus on timeless exteriors and functional floor plans for families of all shapes and sizes. Tulsans turn to Executive Homes for first-rate production value, custom quality, premium finishes and personalized luxury.
OKC residents have trusted Kent Hoffman Construction for over 45 years, with custom home building services that bring your unique vision to life. A top OKC contender is John Gilbert with Euthenic Designs, who presents clients with quality offerings and excellent customer service.
Home Improvement/Appliance Store
Any home improvement project will be bettered by a visit to The Home Depot, which wins praise in both major metros. Others turn to the experts at Lowe's, who present competitive pricing, knowledgeable employees and a vast array of products. Metro Appliances & More has locations in both major metros, with appliances including cooktops, trash compactors, freezers and built-in dishwashers. Another top choice statewide is Hahn Appliance Warehouse, boasting a bevy of financing deals and just about any appliance you could imagine.
Home Security
Alert 360 in both Tulsa and OKC handles all home security needs, from smoke and carbon monoxide detectors to glass/break motion sensors and flood/water protection sensors, so you can protect what matters most. From monitoring to maintenance and management, Tulsa's Advance Alarms can help you feel secure at home, guaranteed. Offering 24/7 monitoring, Guardian Protection offers up free professional installation, plus custom home security packages to fit your personal needs.
Presenting OKC residents with a smart way to keep an eye on their homes, Cox Communications touts Cox Homelife, a smart home system that's customizable to your needs. OKC residents vote up ADT Security Services, which creates smart security options at competitive prices.
In-Home Video/Audio
Excelling in all things in-home tech, Video Revolution, Inc. can help with home theater installations, and also offers top-of-the-line TVs, stands and accessories. Tulsans appreciate the offerings, sales and expertise of Best Buy. Focused on helping you to create an unforgettable atmosphere, the team at Phos carries audio/video equipment, plus lighting and electrical services.
In OKC, Selectsystems by Contemporary Sounds believes there's no place like home; they've served the area since 1974 and offer an array of in-home audio/video equipment. Providing top-of-the-line audio visual and control systems, Vox Audio Visual has been a trusted OKC company since its founding in 2004.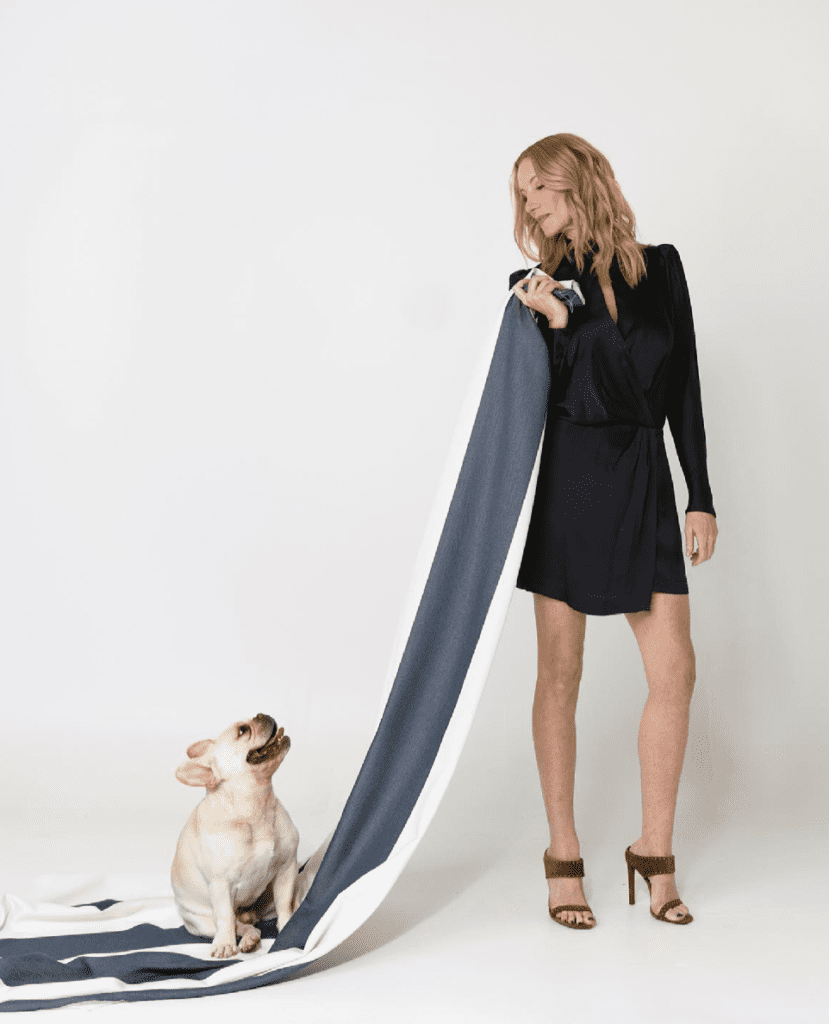 Interior Designer
Decades of experience in the interior design business mean Jimmy Steinmeyer of Easton-Steinmeyer and Associates offers each client extensive design prowess, alongside access to stunning offerings. Duvall Atelier melds interior design and architecture to create one-of-a-kind spaces; the team believes a successful project is a reflection of the client, not the designer. Richard Neel Interiors presents customers with everything necessary for a beautiful interior design overhaul, with new, vintage, antique and one-of-a-kind offerings. Boasting a catalog of classic, modern vendors, SR Hughes excels through forward-thinking, purposeful perspectives and a stunning showroom to boot. Tulsans trust Jill Croka Designs for its comfort in an array of styles; clients describe the designs as both arresting and serene.
A veteran of the OKC interior design scene, Jennifer Welch Designs excels in dynamic, highly specialized projects across the country. Also in OKC, Carson Sees of Sees Design wins praise for his extensive knowledge in everything from interiors, architecture, textiles, furniture and more.
Kitchen Designer
Taking amazing ideas from paper to reality, Kitchen Ideas combines function and great taste to create stunning, one-of-a-kind kitchens for clients across the metro. Whether you're looking to create a modern, traditional or transitional kitchen, Jay Rambo Co. offers the knowledgeable staff and vast inventory to get the project done. A leader in quality home renovations, Kitchens by Powers Design & Build transforms spaces with a philosophy focused on helping people live out their dreams of a better life through more beautiful surroundings. Imperial Kitchens and Baths can help you create your dream kitchen, with stunning cabinetry, experienced designers and luxury brands at the ready.
Setting the standard for kitchen and bath design, Edmond Kitchen, Bath, Home, LLC has over 20 decades of experience and continues to operate with integrity and excellence. The name says it all at Classic Kitchens, with services including kitchen design and remodeling; the team aims to deliver the dream kitchen on time, every time. OKC voters also give praise to Urban Kitchens for its expert staff, speedy services and vast array of inventory.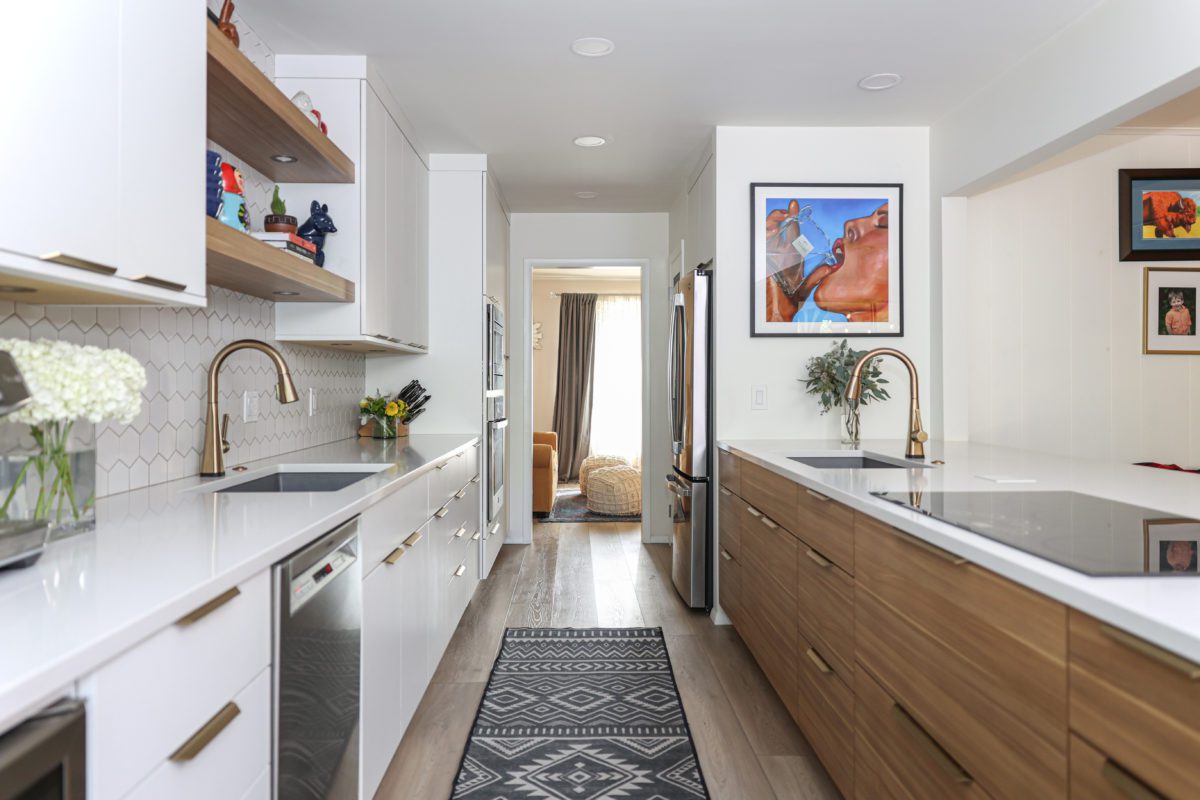 Landscape Designer
From general landscape design to help with pools, patios, outdoor environments, drainage and irrigation, the expert team at Oklahoma Landscape can help with all things outdoors. Elm Creek Landscape and Design earns praise for its expert staff and services that include landscape design/installation, outdoor lighting, flower bed maintenance and lawn care. Offering design and installation for new or existing spaces, Kingdom Landscape prides itself on expertise in mid- and upscale residential projects, as well as boutique commercial landscaping projects.
OKC voters choose Caviness Landscape Design when creating their outdoor oases, with helpful financing options and decades of experience in the industry. Whether you need tree/shrub planting, custom bed designs, potting or other design services, TLC Garden Centers is a one-stop-shop. Total Environment can tackle any landscaping project, with services including design/installation, irrigation and even plant health care.
Lawn, Garden and Indoor Plant Store/Plant Nursery
A trusted name in Tulsa, Southwood Landscape and Garden Center offers products and services for just about any lawn and garden need. Sanders Nursery & Distribution is one of Oklahoma's largest and most respected nurseries, with a staff that understands the value of hard work. No matter the project, Hardscape Materials has the items you need to succeed, boasting a large garden center as well as an inventory of fountains, stones, and everything in between. Excelling in indoor plant design, Cohlmia's the Plant Place employs expert horticultural designers that can assist with any plant-related inquiry.
OKC's TLC Garden Centers offers everything from perennials to trees, shrubs, lawn care and even fruit and vegetable gardening assistance. Calvert's Plant Interiors encourages clients to bring nature indoors with its vast inventory; the business has been an OKC staple since 1907. The expert staff and vast offerings at Lowe's make it another top pick for OKC voters, alongside the ever-popular The Home Depot.
Lighting Store/Indoor and Outdoor Lighting
From ceiling fixtures to bathroom lights, fans and even landscape lighting, Garbe's Lighting offers options that suit your space – no matter your tastes. Tulsans and Oklahoma Citians alike vote up Ferguson Bath, Kitchen & Lighting Gallery for its massive lighting catalog, with both affordable and luxury brands. To create a one-of-a-kind space, Oklahoma Lighting Distributors excels in all lighting needs.
OKC voters enjoy Hunzicker Lighting Gallery for its offerings that include chandeliers, bathroom fixtures, exterior lights, fans, and foyer/hall lanterns. You can't lose at Lowe's, with its extensive catalog of indoor and outdoor lighting options.
New Development
Dedicated to the study and appreciation of a renowned singer-songwriter, The Bob Dylan Center is one of downtown Tulsa's hottest stops, educating, motivating and inspiring visitors around the globe. The not-yet-open, highly anticipated OKPOP Museum will soon showcase Oklahoma's creative spirit through its many artists – both from history and those working today. After a major renovation, The Church Studio nowcombines musical history with education, with amenities and offerings like a recording studio, a merch shop and even tours. With a mission to empower the community through education and programming, Fab Lab Tulsa offers top-of-the-line equipment to help Tulsa makers succeed.
You can experience alpine skiing right here in Oklahoma at Ski OKC at RIVERSPORT; the technology features an infinite, articulating ski slope for both novices and experienced skiers. Focused on bringing the community together, The Half sits between OKC and Edmond and boasts a mixed-use business hub, with commercial spaces, food offerings, a movie theatre and sport courts. Created in tandem by GRDA and the City of Siloam Springs, the WOKA Whitewater Park will soon bring a national-caliber whitewater adventure park to the Upper Illinois River in the Ozark Mountains.
Paint Store
No matter the brand, color or paint type, Sherwin-Williams is sure to have the supplies you need, garnering votes statewide. Another statewide favorite is Spectrum Paint, offering paint and coatings solutions for novices and professionals alike. In Tulsa, Elder Paint and Wallpaper is a favorite for its excellent inventory and friendly, helpful staff.
Plumbing Service
The team at Mullin Plumbing, Inc. offers professional plumbing services to the greater Tulsa metro, excelling in everything from repair to maintenance and installation. Described as your source for those "hard-to-find plumbing parts," Allied Plumbing Supply employs experts to assist in any plumbing project. A well-known name across the country, Roto-Rooter wins praise with Tulsa voters for its quick and efficient service. Others trust Williams Plumbing & Drain for its highly reviewed plumbers, 100% satisfaction guarantee and upfront pricing.
In OKC, Lonnie's Plumbing can handle it all, from repairs to remodels, general maintenance, and even residential and commercial construction. A name you know, Airco Service's plumbing offerings include standard repairs, electronic leak locations, garbage disposal maintenance and more. Coy's Plumbing is another top choice for OKC voters, touting fast and reliable services.
Pool Designer
Dolphin Pools and Spas has a reputation for excellence in the Tulsa community, offering three generations of family members on staff and an inventory that includes both in- and above-ground pools. Whether you're on the hunt for a new pool construction partner, pool lighting, maintenance or repairs, Baker Pools has you covered. In business for over four decades, JP Construction handles residential and commercial swimming pool construction, plus assistance with spas and other water features. Hot tubs, in-ground pools, pool remodels and above-ground offerings are just a few of the goodies presented to clients at Fiesta Pools and Spas.
In OKC, Caviness Landscape Design is lauded for its one-of-a-kind aquatic spaces, melding expertise in pool construction and landscape design to create oases you'll never want to leave. Aiming to deliver more than you'd ever imagine as it pertains to a backyard swimming pool, Blue Haven Pools and Spas has served the OKC metro for over 60 years. OKC residents trust Grotto Pool Designs to create a perfect home vacation environment, with next-day free estimates, free consultations and custom-designed pools, hot tubs and spas.
Real Estate Company
Known as Oklahoma's luxury real estate specialists, Chinowth & Cohen Realtors garners votes in both Tulsa and OKC; the firm's elite agents will ensure total satisfaction whether you're buying, selling or renting a home. Tulsans have long trusted McGraw Realtors for any and all real estate needs, from buying/selling to finding vacation and lake homes, commercial real estate, property management and relocation. With agents that know Tulsa neighborhoods well, Walter and Associates is a one-stop shop for all real estate needs. With top-notch agents at the ready, Keller Williams Realty wins votes in both Tulsa and OKC; the company operates with a focus on talent, drive, innovation and next-level service. Tulsans also vote up Coldwell Banker for its vast property offerings at various price points, as well as agent knowledge and accessibility. REMAX in Tulsa is another top contender; there, they believe the right agent can lead the way to a successful home buying or selling experience. In Tulsa and OKC alike, Century 21 impresses with inventory that can fit any lifestyle; the firm has six office locations in Oklahoma alone. Tulsans vote up Engel & Völkers, which excels in luxury real estate; the firm has a vast portfolio of charming properties to peruse.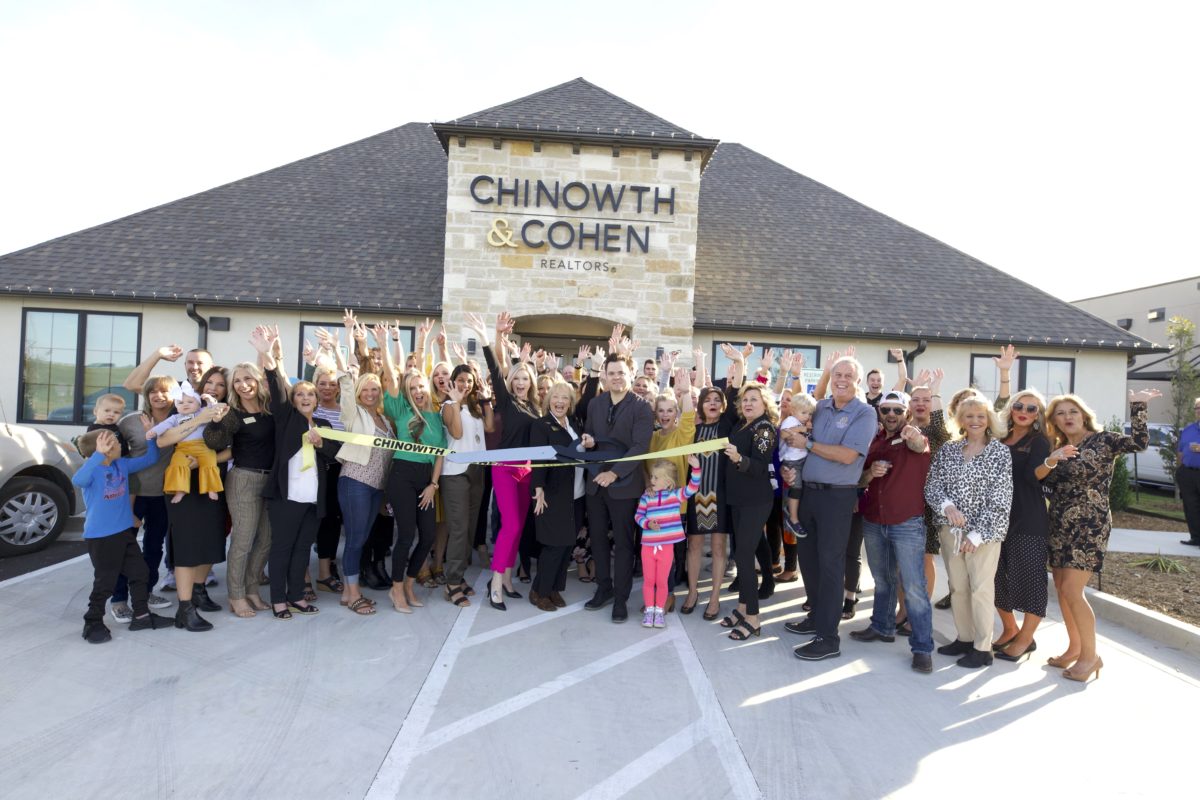 eXp Realty OKC is highly trusted by OKC voters, offering a real estate catalog that includes multi-family homes, single-family houses, land and condos. Also in OKC, First Source Real Estate, Inc. is a winner for its trusted agents and extensive knowledge of OKC markets.
Remodeler
Transforming your space has never been easier thanks to the experts at Kitchens by Powers Design & Build; the team specializes in everything from kitchens and baths to master suites, major renovations, additions and even custom homes. Trebilcock Construction is a Tulsa mainstay for all your remodeling needs, big or small. The design studio at Simmons Homes allows you to dream up your ideal home or renovation project from the ground up, with features that will best enhance your personal lifestyle.
In OKC, TRM Construction is a top pick for remodeling and general handyman offerings, providing high-quality workmanship that will surely last. A reliable remodeling contractor in OKC, Remodeling Concepts has been an OKC mainstay since 1996, operating with a dedication to customer service and satisfaction. Boasting both quality craftsmanship and affordable prices, Paul Little Construction excels in custom woodwork, home repair/remodeling and also offers a new automatic attic storage lift system.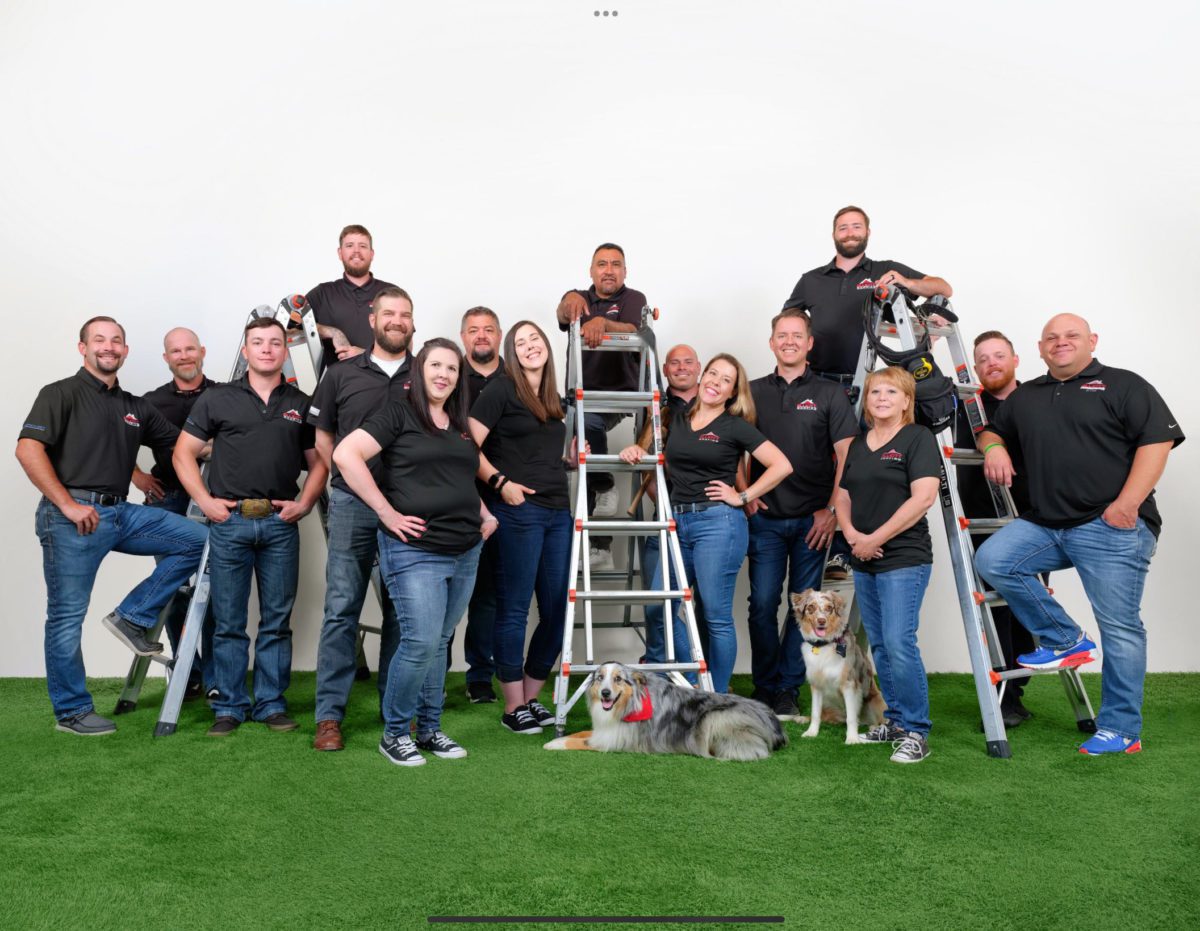 Roofer
Known as an industry leader in roofing services, RainTech Roofing offers its clients free inspections and estimates, alongside commercial and residential roofing, replacements and more. It's all in the name at A-Best Roofing, which touts professional, reliable residential and commercial exterior remodeling as well as repairs and attic insulation. Tulsans and OKC residents alike turn to Elliott Roofing, which has been protecting Oklahomans since 1981; alongside typical roofing services, the team also offers thermal drone inspections and solar roof installations. T-Town Roofing is a great choice in Tulsa for its cost-effective, time-sensitive solutions and its free estimates. Conrad's Roofing garners high praise from Tulsan voters, described as reputable, reliable and results-oriented.
In OKC, you can count on Champion Roofing for premier roofing services, an experience staffed and excellent customer service. Basey's Roofing is an OKC-based company that earns high marks from voters; the team can help with repairs, replacements and installations.
Accounting Firm
HoganTaylor helps businesses become resilient while delegating stress and planning for the unexpected, all with a focus on personal attention and commitment to client success. Eide Bailly, inspired by its clients and ignited by challenges, is a top 25 CPA and consulting firm, helping the middle market grow and thrive. Located in Tulsa, Jay & Associates garners praise for its reliable service and knowledgeable accountants at the ready to serve clients in the metro.
Airline
Low fares, bonus mile deals and excellent customer service make American Airlines a top pick for Oklahomans looking to get out of town. With its vast array of destinations, plus a low percentage of cancellations and delays, United Airlines garners praise from Tulsa and OKC alike. Delta Air Lines, one of the most popular airlines in the U.S., also gets its kudos for exciting reward programs, in-flight entertainment and enticing lounge amenities.
Assisted Living Center
A premier senior living community, Covenant Living at Inverness offers a renowned assisted living program with needs customized to each resident. With assisted living described as "independence with support," Montereau offers best-in-class service to help residents live their lives to the fullest. Assisting a spectrum of needs, Senior Star meets residents where they are in their treatment, offering on-site healthcare for every need – small or large. Alongside independent living, Town Village offers short-term and respite stays – all with amenities like a fitness program, restaurant-quality meals and enrichment activities. Zarrow Pointe presents a variety of exceptional living arrangements, from independent villas to apartments and hospice care.
Presenting its residents with around-the-clock care and attention, Bellevue Health and Rehabilitation Center provides comfort, healing, amenities and resort-style rehabilitation. With a focus on fostering human connections, Village on the Park believes we're always better together; assisted living allows residents to live comfortably and securely.
Attorney
Anthony Gorospe of Gorospe Law Group is a personal injury/automobile accident lawyer, offering clients aggressive, dedicated advocacy; the firm offers top-of-the-line resources and relationships to get you the results you want. A divorce and family lawyer, Kimberly K. Hays of Kimberly K. Hays, PLLC boasts more than 30 years of experience in the industry and believes a strong attorney-client relationship is paramount to successful outcomes. With an ability to handle all kinds of lawsuits, Donald Smolen of Smolen Law focuses on personal injury, with cases including catastrophic tort, insurance bad faith, medical malpractice and workers compensation. Kelly A. Smakal at Smakal Munn PC centers on divorce, paternity, child custody, guardianships and adoptions, and often uses alternative dispute resolution methods to successfully negotiate and settle her cases.
Mark E. Hammons of Hammons, Hurst and Associates handles a variety of employment law cases, ranging from sexual harassment to disability discrimination; he is also the founder of the Oklahoma Employment Lawyers Association. Founder and managing partner Randall K. Calvert of Calvert Law Firm is an experienced litigator with expertise in civil litigation, mergers and acquisitions and transactional cases. Well-versed in a variety of personal injury cases, Joe S. Carson of Warhawk Legal can handle anything from wrongful death to auto accidents, product liability and insurance disputes. Trial lawyer Jim Buxton of Buxton Law Group
represents those who have been hurt or wronged by the carelessness of others; he is also passionate about continued education and often speaks at legal seminars. Excelling in transactional and business law, construction law, estate planning and oil and gas, David A. Walls, PLLC prides himself on getting deals done – and even put himself through law school at night while working full-time. Operating with tenacity, experience and dedication, Jaye Mendros of Mendros Law Office, PLLC is a criminal defense attorney who aims to get the best possible resolutions for her clients.
Auto/Tire Shop
For complete car service and an excellent selection of tires, Oklahomans across the state visit Robertson Tire. Competitive pricing and expert customer service can be found statewide at Discount Tire locations. And you can always trust Hibdon Tires Plus for knowledgeable employees, plus quick and reliable service.
Bank
From competitive banking services to credit solutions, financial planning and investment services, Bank of Oklahoma is a favorite for voters around the state; the entity is also community-minded, donating over $3.16 million dollars to the United Way. Arvest Bank operates with a focus on the customer above all else; this philosophy has helped the bank grow into a vast network across the region, aiming to help people find financial solutions for life. With the goal of finding client solutions that save time and money, Regent Bank can assist with any banking need; Regent has grown from a single market community bank to a regional business entity in five different markets. Combining high-touch personal service and innovative solutions, Commerce Bank has assisted clients for over 155 years; the bank now has $32 billion in assets. Since 1924, Mabrey Bank has provided financial security and individualized service to Oklahomans; the bank currently has 15 locations across Oklahoma.
MidFirst Bank, headquartered in OKC, is the largest privately owned bank in the nation; the bank is consistently ranked at one of the best-performing banks in the U.S. and offers personalized, professional service. First Fidelity Bank combines the personalized care of a neighborhood bank with the sophisticated technology of a national franchise; since 1920, FFB has grown to serve clients in Oklahoma, Arizona and Colorado. Built on a foundation of integrity, First National Bank of Oklahoma offers services including commercial and industrial banking, commercial real estate, home mortgages and electronic banking.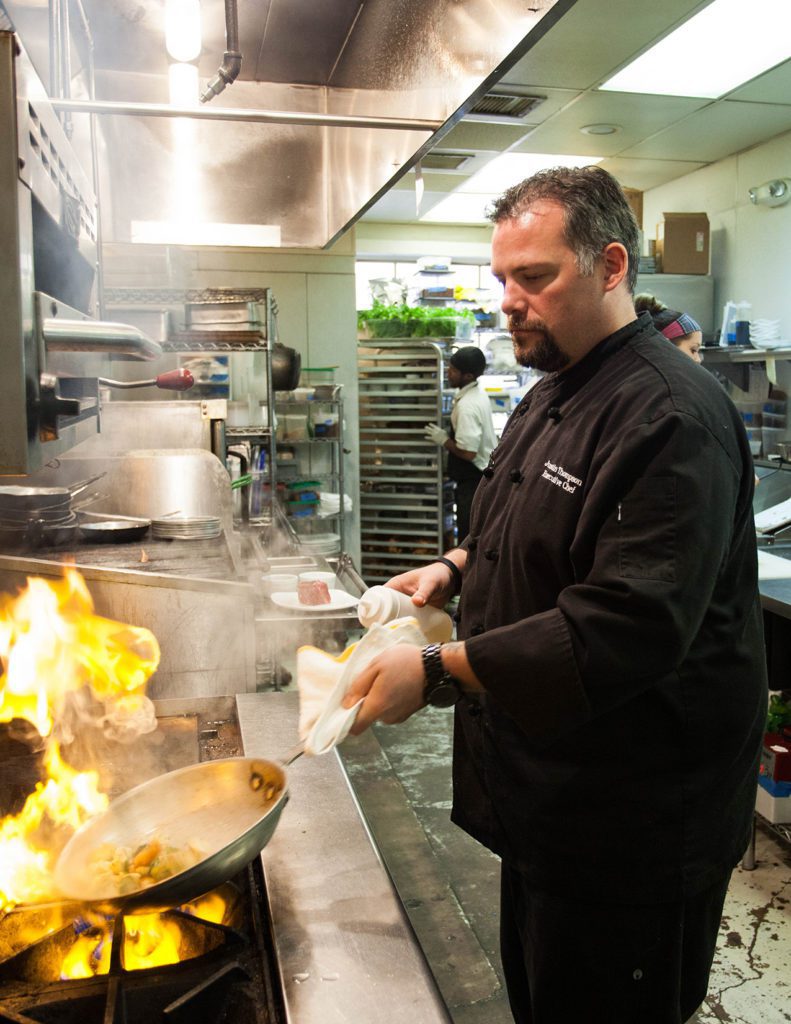 Caterer
Specializing in weddings, plus corporate events, special events and nonprofit gatherings, Justin Thompson Catering pairs years of industry experience with an expert staff and a bevy of professional vendors. An enticing catering menu can be found at Andolini's Catering, including the classic pizzas, plus pastas, desserts, salads and appetizers. ExpoSERVE provides catering to clients and event patrons at Tulsa's Expo Square, with delicious menu items and excellent customer service.
Abbey Road Catering is a full-service catering company based in OKC, providing food, service, rentals as needed, plus additional details and arrangement for your event. Combining creative ideas with quality food and flexible service, Ned's Catering is a top pick for OKC voters. Harris Custom Catering can provide exquisite meals, personalized tablescapes and flawless service for a variety of client events. C2 Catering believes catering your special event is a privilege, and the team works diligently to provide award-winning cuisine and service.
CEO
Bob Funk, co-founder of Express Employment Professionals, grew the company from its humble beginnings into what is now one of the top staffing companies in the U.S. and Canada; Funk is also heavily involved in the community and has won numerous accolades for his leadership. Paula Marshall of Bama Companies has helmed the ship since 1984, providing strategic leadership and direction to the organization; she is dedicated to sustainability, inclusion and diversity. Since taking over as president and CEO in 2011, Alan S. Armstrong of Williams Companies has widely expanded the business's reach; Williams now handles one third of all U.S. natural gas volumes though gathering, processing, transportation and storage. Gary Fields of AAON runs the company with core values that include demonstrating moral character, giving your very best, empowering team members, innovating and pushing boundaries, and promoting a safe, respectful environment.
Leading with integrity, Sean Trauschke of OGE Energy Corp. graduated from the Advanced Management Program at Harvard Business School and also serves as Chairman of the Greater OKC Chamber. G. Jeffrey Records joined MidFirst Bank in 1984 and assumed the role of chairman of the board in 1998; Records earns high marks for his commitment to excellence and his leadership style. Chad Richison founded Paycom in 1998 and has remained at the helm ever since; he works diligently to deliver the future of HR tech. Bill Cameron, president and CEO of Cameron Enterprises, works to create a solid foundation for Oklahoma's future success through his varied financial companies. 
Company to Work For
With a vision to create a sustainable and just healthcare system, Saint Francis Health System operates with values that include excellence, dignity, justice, integrity and stewardship; the system also believes employees are its most precious resource. ONEOK values diversity, not only in its workforce but in the services it provides; the company aims to offer time, resources and opportunities to help employees build towards success. Williams Companies views employment as a way to explore and discover new passions, and they describe their employees as "the driving force behind our reputation as a safe, reliable company."
OKC's Paycom consistently earns accolades for its culture, opportunities for career growth, competitive salaries, benefits, and ability to celebrate each employee's individual achievements. OU Health, the state's largest academic healthcare system, helps employees hone in on their ambitions with continued education, impressive benefits and a continual growth mindset. Oklahoma Gas and Electric (OG&E) helps employees energize their careers, with options including competitive benefits, annual performance-based bonuses, paid volunteer leave and even discount programs for certain vendors. American Fidelity Assurance Co. offers opportunities for growth, great work/life balance, an invigorating company culture and enticing benefits.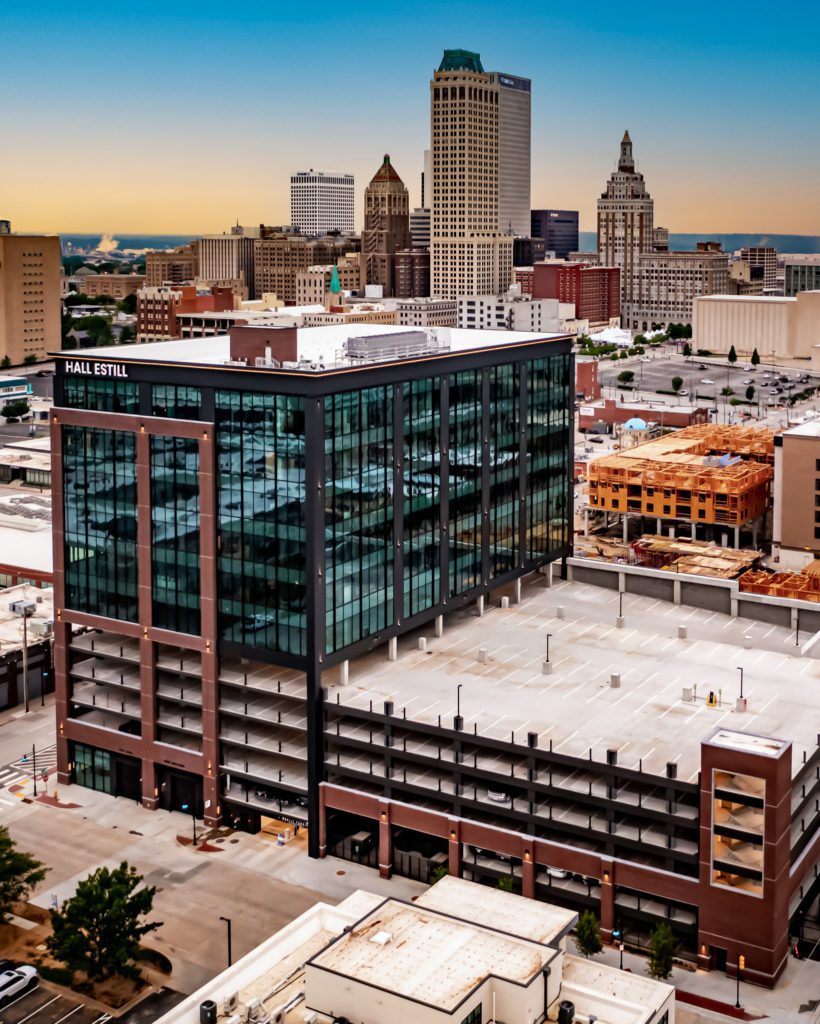 Construction Company
Crossland Construction Company believes that if you can dream it, they can build it; the company, which won votes in both Tulsa and OKC, works in the commercial, industrial, hospitality and healthcare sectors, among others. In Tulsa, Ross Group is redefining building services through the simplification of development, engineering and construction; the company aims to improve the client experience with each new project. Tulsa's Manhattan Construction Group prioritizes safety, excellence, integrity and respect above all else, creating a client-driven culture that delivers on promises and fosters strong business relationships. A winner in Tulsa and OKC, Nabholz Construction aims to grow its people, serve its clients and build communities, with expertise in areas including construction, infrastructure, machinery moving and facility maintenance. For over 125 years, Cowen Construction has been building extraordinary results – from an initial consultation to land acquisition, planning and construction. Flintco Construction is on an unwavering pursuit of the perfect construction experience, and is recognized for its commitment to safety and quality.
In OKC, GE Johnson Construction Co. believes each project is so much more than a building – it's the next place for great ideas, community and growth.
Credit Union
Tinker Federal Credit Union, a winner in both major metros, is the largest credit union in Oklahoma, offering a variety of services, from investing and financial planning to education, empowerment, financial coaching and general banking. WeStreet Credit Union is a community-minded financial institution that thrives on a culture of support and warmth; leadership aims for neighbors to become members, and members to become family. TTCU Federal Credit Union began in 1934 as the Tulsa Teachers Credit Union, and while the company has experienced exponential growth, it's still guided by one principle: best serving its members. In Tulsa and OKC, Communication Federal Credit Union earns high marks for its services and its commitment to the community; with a motto of "connecting with you," CFCU believes relationships are central to its mission. With a goal to make a difference in the lives of its employees, members and communities, Oklahoma Central Credit Union is a top Tulsa choice for any financial need. Tulsans vote up Red Crown Credit Union for its myriad banking, tech and insurance services, along with lauded customer service.
OKC residents vote up WEOKIE Federal Credit Union, one of the first financial institutions that was founded by Oklahomans to protect the economic interests of its family, friends, and neighbors.
Dry Cleaners/Laundry
For fast, reliable service, competitive rates and service with a smile, Tulsans choose Phoenix Cleaners. Yale Cleaners offers same-day dry cleaning, drive-through service and even a hanger recycling program. Fox Cleaners believes life's better when it's clean, and offers pick-up, delivery and a 24/7 kiosk. Open since 1951, La Mode Cleaners is dedicated to customer satisfaction with a bevy of dry cleaning and laundry services.
Nichols Hills Cleaners in OKC has been family-owned for over fifty years, aiming to always be a name you can trust. American Cleaners has won a bevy of awards for its convenience and service and can assist with everything from wedding gowns to high-end couture pieces. Scott Cleaners operates with an unwavering commitment to quality customer service and surpassing expectations.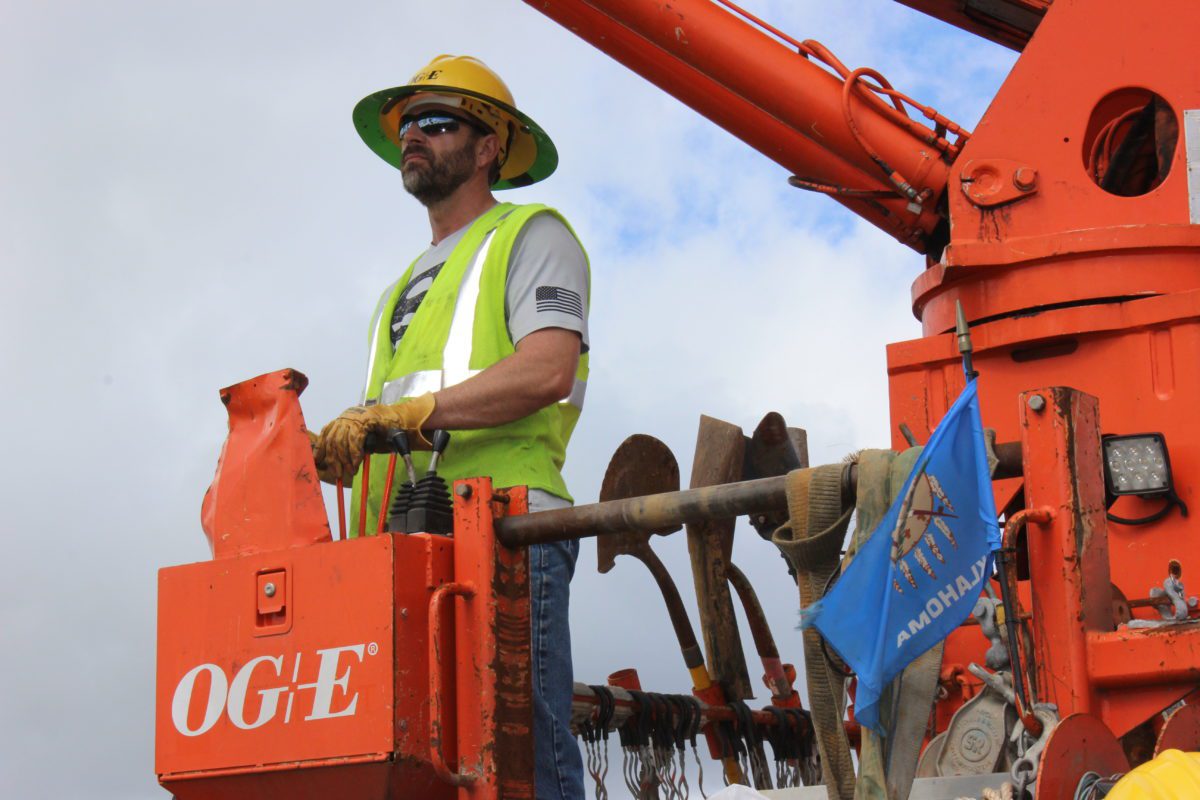 Energy Company
Williams Companies, operating with a strong commitment to clean energy, sustainability and community involvement, is the best-in-class operator of the critical infrastructure that supports a clean energy future. Providing natural gas distribution services to more than 2.2 million customers in Kansas, Oklahoma and Texas, ONE Gas was recently recognized for its outstanding safety record by the American Gas Association. Public Service Company of Oklahoma is committed to delivering unmatched service, focused on providing competitive pricing, fewer outages and safe, reliable power. Primarily transporting, storing and distributing petroleum products, Magellan Midstream Partners strives to maximize long-term economic value by providing essential fuels and related services to the communities and markets it serves.
In OKC, Oklahoma Gas and Electric (OG&E) generates electricity through a diversity of fuel types – 66% natural gas, 26% coal and 8% renewable energy – allowing it to maintain reliability and affordable rates for more than 887,000 electric customers. Powered by dedicated, innovative employees, Chesapeake Energy is focused on delivering a profitable, sustainable future to all; the company aims to achieve net zero by 2035. Continental Resources believes American produced oil and natural gas will play a critical role in the world's energy future, and they aim to be at the forefront of that movement.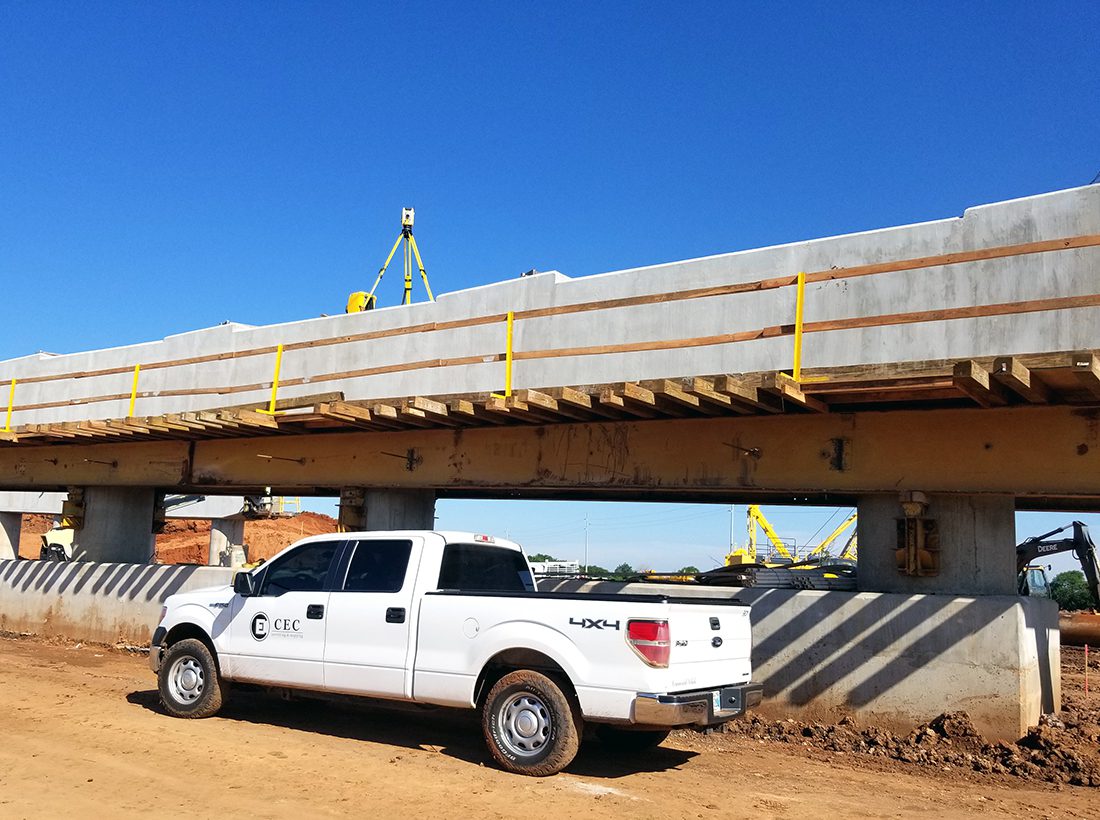 Engineering Company
Headquartered in Tulsa, Wallace Design Collective works diligently to imitate, supplement and counteract the work of nature, respectfully and responsibility; the group's impressive portfolio includes adaptive reuse, healthcare, student housing and wellness. Ross Group's engineering sector serves a diverse range of markets and clients – both around the country and internationally; industries served include oil and gas, aerospace and renewables, among others. Garnering votes in Tulsa and OKC, Garver is an employee-owned firm that is consistently recognized as a best firm to work for; the company is dedicated to investing in the communities it serves. CEC, another winner in both metros, serves a variety of sectors, from manufacturing to mining, oil and gas, power and real estate; the firm prides itself on finishing projects that are consistent with client goals, on-time and in-budget.
Parkhill is a top OKC choice, offering innovative design and engineering solutions backed by knowledgeable employees with years of experience.
Event or Party Planner
On a mission for good, event and branding agency TPC Studios has a proven track record of success in bringing client dreams come to life; the firm produces a bevy of creative campaigns – including this month's Oklahoma Magazine cover – along with exceptional events across the metro. Farthing Events, a full service event design and production company, excels in creating dream experiences for its clients, strategically customized to fit any budget and vision. Mary Fencl Events provides award-winning service, performed with passion, and can assist with weddings, fundraisers, event production and more.
Aisle Be With You offers a variety of packages to suit your needs, from full planning and design down to a la carte services, and helps with everything from engagement parties to rehearsal dinners and the big day: the wedding itself. Morgan Marie Events creates luxury wedding experiences for the wildly in love; the team aims to tailor your wedding planning for the most personalized experience possible.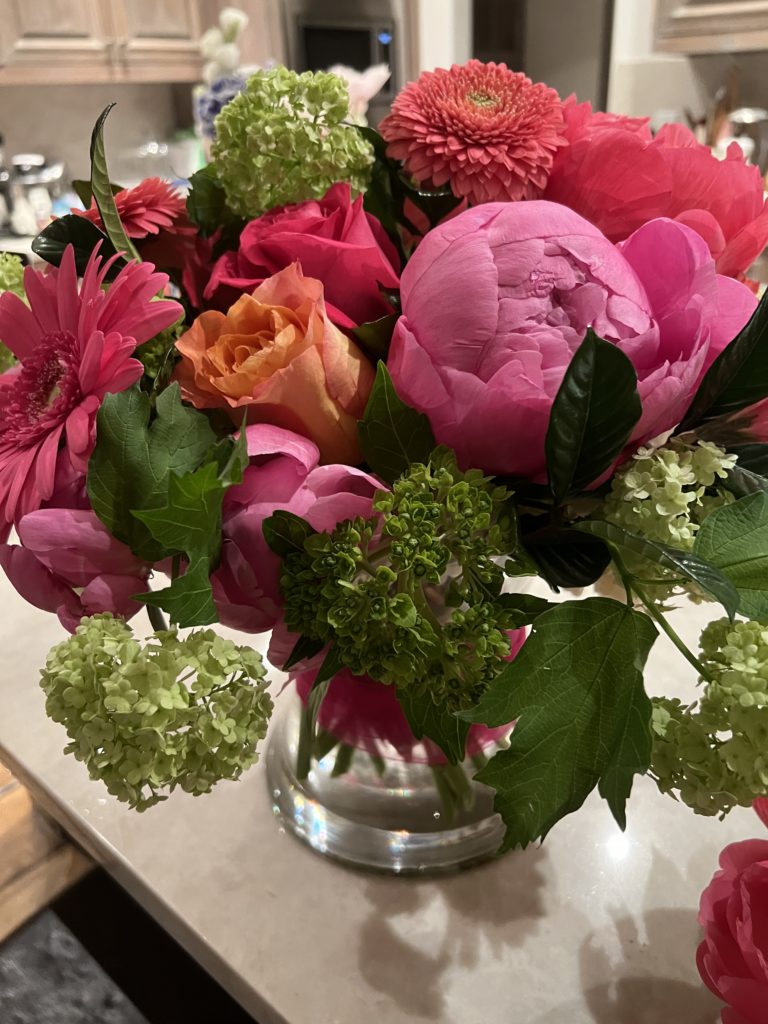 Florist
Toni's Flowers & Gifts has been a Tulsa mainstay for gorgeous blooms and top-of-the-line customer service for decades, offering bouquets for any occasion. Whether you're celebrating a birthday, expressing sympathy or sending some just because, Mary Murray's Flowers has a beautiful inventory for every major milestone. A full-service florist and garden center, Ted & Debbie's Flower Garden is family-owned and operated, delivering on-time with high-end products.
Trusted local florist Tony Foss Flowers can create bouquets and floral gifts for any event, ranging from birthday parties to weddings, funerals and corporate gatherings. For almost seven decades, Trochta's Flowers and Garden Center has delivered beautiful blooms and rave-worthy customer service to the OKC metro. Offering exciting deals of the day, Broadway Florist charms OKC residents with its competitive pricing and wide selection of florals.
Funeral Service
Moore Funeral Homes & Crematory strives to provide extraordinary service and a fair, affordable price during a tumultuous time for clients; the team works to create funerals as unique as the life you're celebrating. Stanleys Funeral & Cremation Service personalizes and enhances cremation and burial experiences as desired, creating farewells done well and in good taste. Floral Haven is where Broken Arrow comes to remember, and leadership believes funerals are essential to healing through honoring and celebrating a life well lived. In business for over 80 years, Ninde Funeral & Cremation is a trusted name in the industry that offers pre-planning, grief resources and commemorative items for your loved one.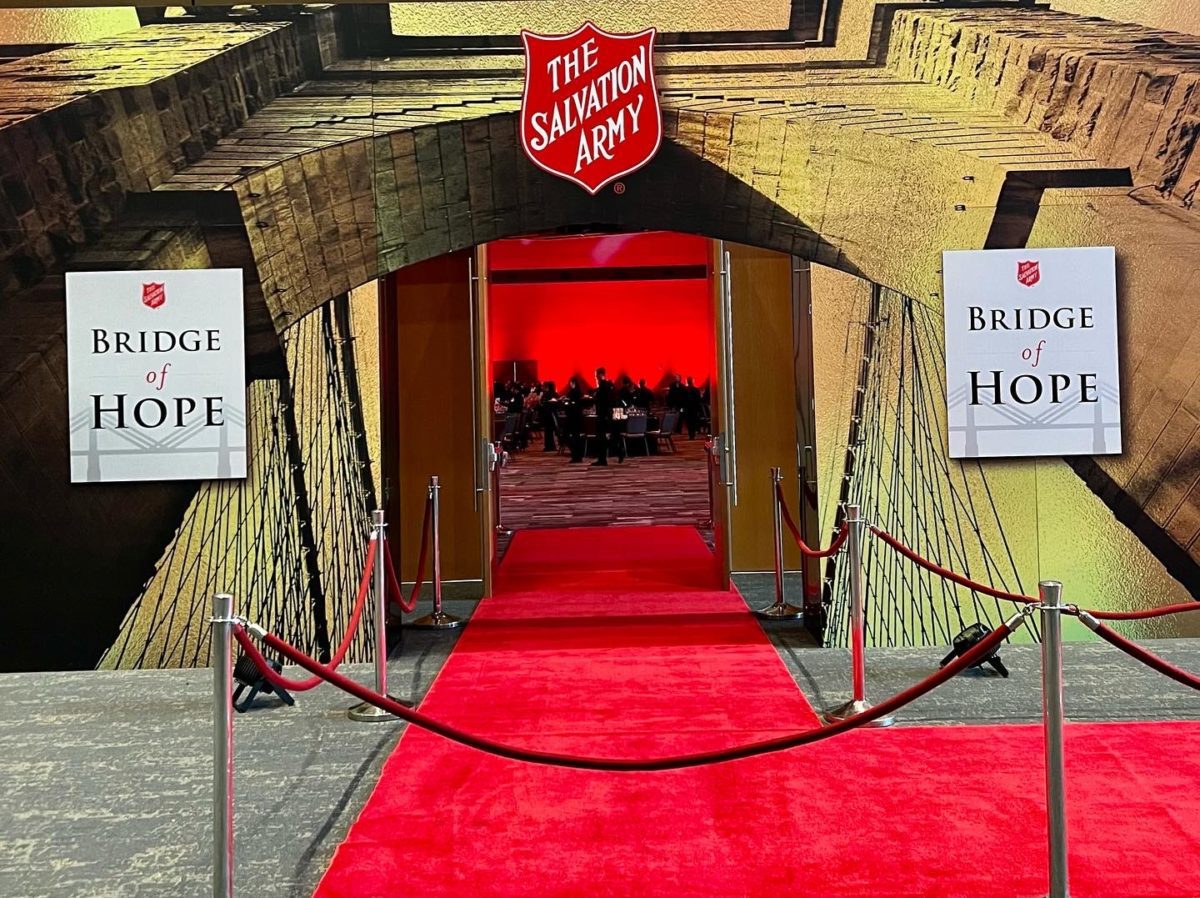 Mercer-Adams Funeral in OKC is known to provide personalized services priced well below national chains, helping families design a service that expresses both significance and respect. Hahn-Cook Street & Draper Funeral Directors Rose Hill Burial Park aims to make the funeral planning process as stress-free as possible, with a flexible event space, a Celebration of Life Center and a large-capacity chapel. Smith & Kernke Funeral Home and Crematory offers an on-site crematory, ensuring loved ones never leave the grounds – or the company's expert care.
Hair Salon
Jara Herron Salon in Tulsa does it all, from cuts and colors to micro-needling, waxing, eyelash extensions and laser therapy. Cypress Avenue Salon is known for its well-trained stylists, welcoming atmosphere and competitive pricing. Michael Brothers Hair believes everyone has beauty inside and out, and stylists work to refresh, refine and reveal that beauty.
OKC's Velvet Monkey can handle any hair need, from cuts to color corrections, keratin treatments, up-dos and extensions. With upfront pricing and other services like make-up, waxing and eyelash extensions, Willow and Co. is a top OKC pick. Whether you need help with styling, color, texture or extensions, Eden Salon & Spa has it handled.
Higher Education
The University of Oklahoma, a comprehensive research university, strives for excellence in all things: teaching, creative activity and service to the state and society; the school offers 170 academic programs and boasts $416.6 million in research expenditures. Oklahoma State University touts a vibrant and inclusive culture with a student-to-faculty ratio of 20:1; committed to the public good, OSU focuses on accessibility, diversity, outreach and sustainability. Emphasizing support, service and success, the University of Tulsa offers a wide range of undergraduate and graduate programs, alongside a lauded law school and a bevy of online programs for maximum accessibility. Committed to student success, Tulsa Community College educates approximately 22,000 students each year, creating a firm academic foundation for tomorrow's leaders.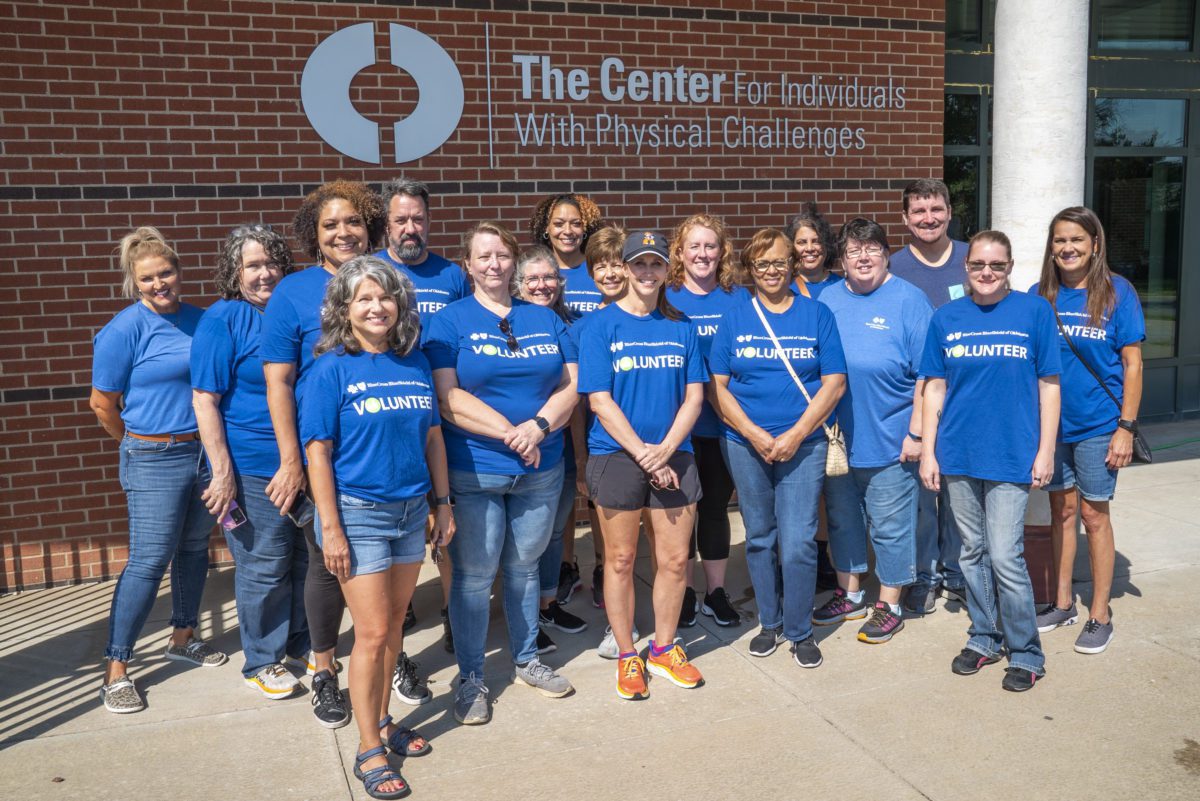 Home/Auto/Life Insurance
American Fidelity Assurance Co. provides employee insurance benefits surrounding accidents, cancer, critical illness, disability and hospital indemnity. State Farm offers personal price plans to help all clients get the coverage they need, with plans for virtually any situation. You're in good hands with Allstate, which offers home, auto, motorcycle, renters, condo and ATV coverage, among many others. Bankers Life excels through its approach of caring for what matters most by helping clients plan their futures.
Investment Firm
Fidelity Investments helps clients across the state better prepare themselves for the future with retirement plans and IRAs, brokerage accounts, cash management, college savings plans, HSAs and much more. With experience, insight and personalized guidance to navigate today's markets, Merrill offers the Merill Lynch Investment Advisory program alongside alternative investments and sustainable/impact investing. Providing financial solutions to its clients, Morgan Stanley guides corporations, organizations and governments as a global leader in investment banking. With personalized plans, knowledgeable staff and a commitment to excellence, Prime Wealth Management Ameriprise earns the votes and trust of voters around the state. Charles Schwab presents a modern approach to investing, with transparent pricing, personalized plans and a satisfaction guarantee.
Law Firm
Excelling in labor and employment law, business litigation, estate planning and more, Barrow and Grimm has been a linchpin in the Tulsa law community since its founding in 1976. No case is too big or too small for Latham | Steele | Lehman, which serves clients from Fortune 100 companies to individuals; attorneys will always provide skilled, effective counsel. Stange Law Firm, with the goal of helping clients rebuild their lives, is made up of highly skilled divorce and family lawyers, with expertise in sectors including high networth divorce, family violence and child custody; the firm won votes in both metros. For wrongful death and serious injury cases, Tulsans turn to Smith Barkett Law Group, which has won millions for its clients and offers 130+ years of combined experience. Jones Gotcher Attorneys & Counselors is widely known in the Tulsa region for its premier practices in civil litigation, construction and surety law, family law, estate planning and more. Described as "dynamic, aggressive and client-focused," Norman Wohlgemuth Attorneys at Law is a leading litigation firm focused on cases including high-profile criminal matters, high-conflict divorce and general business needs.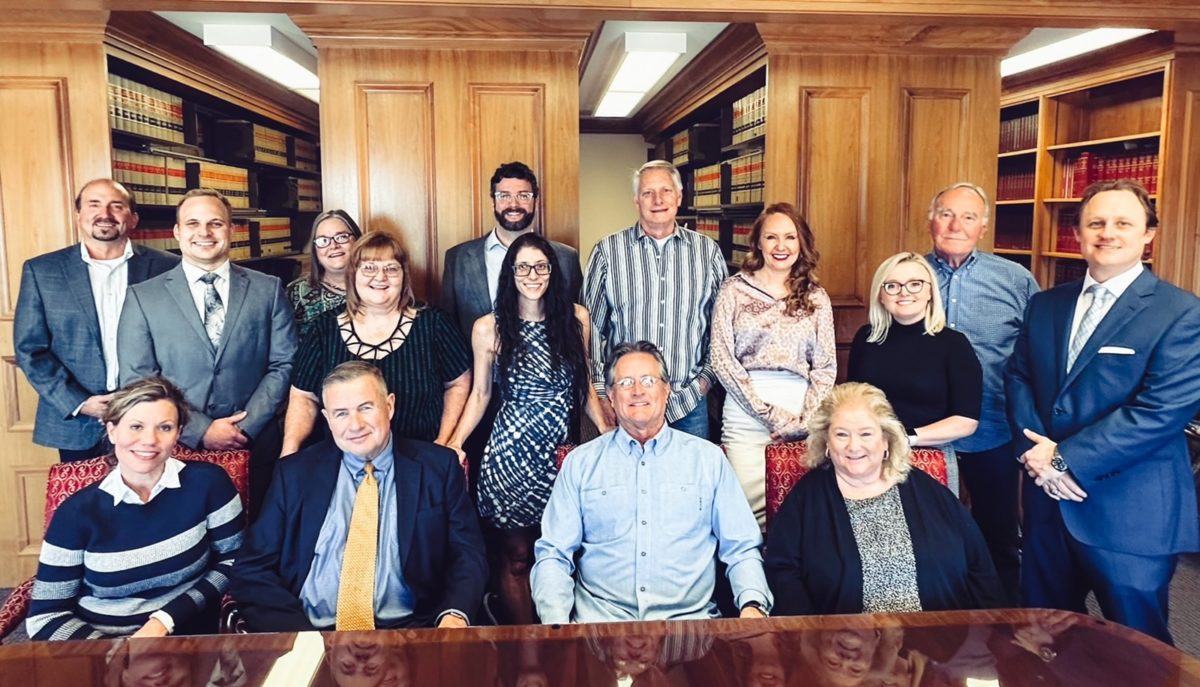 The personal injury attorneys with Edmond-based The Handley Law Center believe you have a future worth fighting for; they aim to go above and beyond for clients with decades of experience under their belts. White and Weddle, P.C. is staffed with experienced trial lawyers committed to individualized attention, focusing on cases surrounding dangerous products, education law, wrongful death and personal injury. Doerner, Saunders, Daniel & Anderson was founded in Indian Territory in 1896, and has worked to create a legacy of excellence in a broad range of practice areas, from real estate to class action suits, appellate cases and oil and gas. Chubbuck Duncan & Robey provides personalized defense counsel and utilizes a collaborative effort by including a senior lawyer, a team of associates and support staff for each case.
Manufacturing/Industrial/Distribution Company
Leading the charge in advancing HVAC innovations, AAON is intent on delivering better solutions through its design, manufacture and rigorous testing of revolutionary equipment. Underground utility construction equipment manufacturer Ditch Witch is committed to providing the most productive items necessary to be successful on every job site, and has won a bevy of awards for impact on the industry. A leading manufacturer and distributor of steel tubing, Webco Industries is a technology-driven company that thrives on efficiency, quality and service. Zeeco is redefining combustion through its design and manufacture of advanced combustion and environmental solutions, creating everything from industrial burners to thermal oxidizers and flare systems. A leading distributor of decorative and wholesale fabrics, Fabricut is a progressive, employee-owned company that currently has three family generations in its ranks.
OKC-based Kimray, Inc. has served the oil and gas industry since 1948 with its design and manufacture of control equipment; the company pledges the highest quality valves and equipment with excellent customer service. Delco Electric strives to power your business as a premier commercial electrical contractor; community business partners include Love's, Starbucks, Amazon and the Ellison Hotel. Supplying industrial, medical and specialty gasses, Airgas also sells gas equipment, welding and safety products, alongside tools and hardware. Focused on character, customer service and remaining employee-owned, Locke Supply Co. manufactures a variety of HVAC equipment alongside electrical components and other tools.
Moving Service
Trusted in Tulsa and OKC alike, Two Men and a Truck earns kudos for its quick, efficient and safe service, boasting a 96% referral rating and 300+ locations across the country. You'll get speedy, accurate service, complete with a smile, at Murphy Jones Moving, which has been serving the Tulsa community for decades. Whether you're moving down the street or across the country, Armstrong Relocation can help with residential and commercial offerings as well as supply chain solutions.
With more than a century of experience, Ace Moving and Storage, LLC excels through its highly rated customer service, competitive rates and expertise in home moves. Fast, affordable and flexible, 2 Fellas Moving Company can help with the transfer of individuals up to entire companies.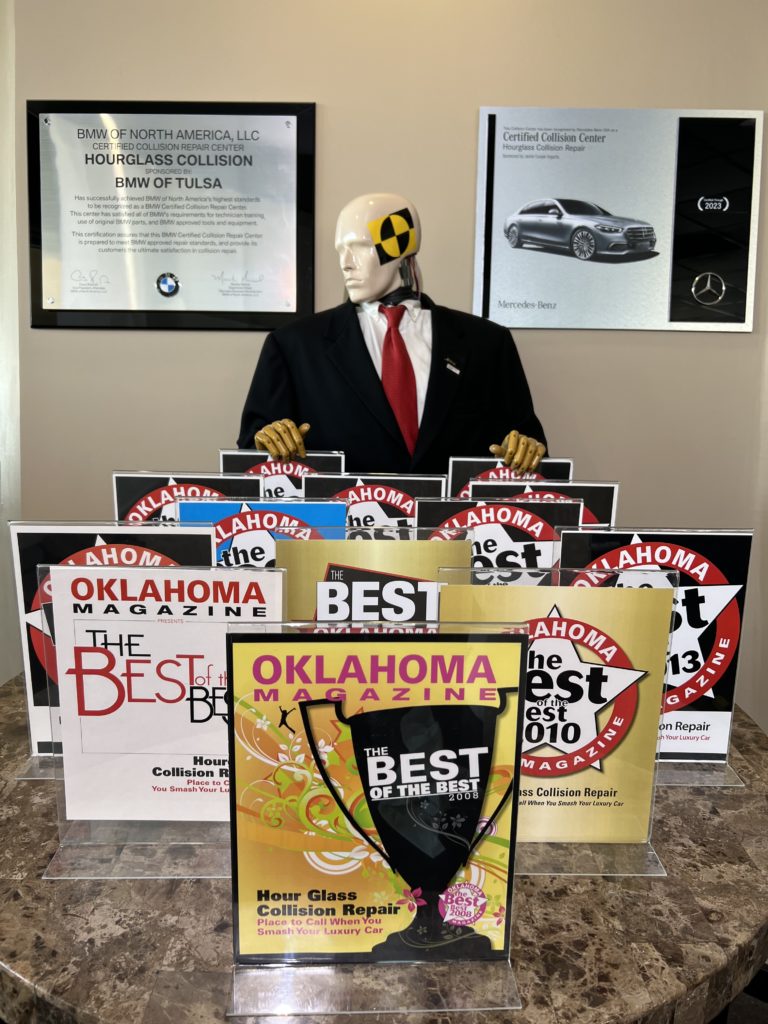 Place to Call When You Smash Your Car
Utilizing top-quality paint, equipment, tools and highly skilled technicians, Hourglass Collision Repair is a name you can trust for any repairs, big or small. Gerber Collision and Glass has been a trusted source for repairs for over 80 years.Dedicated, hardworking and experienced technicians make Karoll Martin Paint and Body a top choice for Tulsans looking to get car repairs.
OKC voters enjoy Oklahoma Body Works for its full-service offerings, from rust repair to paint services, detailing and collision repair. Bob Moore Collision Center is certified to repair all makes and models, whether you're bringing in a sedan, truck, domestic or import. It's all in the name at One Stop Automotive, which can handle repairs of all kinds in a fast and efficient manner.
Place to Detail Your Car
Hourglass Auto Spa is a full-service spa, with services including ceramic coating, polishing, waxing and carpet extractions. Fine Airport Parking can make your car feel like new with a vast array of detailing options. From window tinting to auto wraps, color changes and decals, White Glove Auto handles it all.
In OKC, you'll leave Red Carpet Car Wash with a car that feels brand new. With a variety of wash options and other detailing amenities, Masters Car Wash is a popular pick in OKC. Quick, efficient and with competitive pricing, Okie Express Auto Wash wins major kudos.
Realtor
Peter Walter, founder of Walter and Associates, offers more than 25 years of real estate experience in Tulsa markets and is active in the community, sitting on a variety of boards for museums and nonprofits. Offering a high level of concierge service, Heidi McMurray of Keller Williams Realty Preferred excels through great communication and the creation of a mutually beneficial partnership with her clients. Blake Loveless of Walter and Associates has been with the firm for over 20 years and has a nuanced perspective on a variety of Tulsa neighborhoods. Marlene Boyd of Walter and Associates began her real estate career in 2017 and has utilized her myriad business contacts to help clients find the homes of their dreams.
With the end goal of connecting home buyers and sellers with their dream properties, Joy Baresel ofOKC's Engel & Völkers specializes in both historic and luxury properties. Paula Harell Beauchamp of Keller Williams Realty serves OKC and surrounding areas, with the expertise her clients need, alongside a focus on making the home buying or selling experience as fun and stress-free as possible. Cathy Craig of eXp Realty OKC serves her various clients with tenacity and expertise to ensure a great closing for everyone.
Retirement Community
Whether you're looking for an apartment, garden home or cottage, Covenant Living at Inverness is a premier senior living community for Tulsans, with amenities like an indoor heated swimming pool, sewing room and full-service salon. Tulsans can write their next chapter at Cedarhurst Senior Living, with its variety of lifestyle options and all-inclusive, maintenance-free living. Montereau offers it all, from concierge services to a putting green, cocktail lounges and a fine arts studio. Senior Star is designed to enhance the well-being of all it serves, with a mission to unite as exceptional stewards for seniors and those who love them.
The Mansions at Waterford Assisted Living is all about curating a welcoming community, with a variety of engagement activities ranging from painting classes to manicures, bingo and fitness classes. Epworth Villa welcomes seniors to the next chapter with flexible meal plans, 24-hour urgent call systems, 40 acres of beautiful grounds, a woodworking shop and more. In business for nearly 50 years, Spanish Cove Retirement Village boasts first class amenities, a jam-packed events schedule and friendly, helpful staff.
Staffing Agency
Through respecting people and impacting business, Express Employment Professionals has become a top-performing staffing company that employed 579,000 people across 79,000 partner companies in 2022 alone. Armed with certified staffing professionals, Key Personnel can take the headache out of hiring and additionally helps job-seekers connect to companies that best suit their talents. Robert Half offers both job- and employee-seekers alike a fast hiring process alongside experienced recruiters in industries including marketing, administration and technology.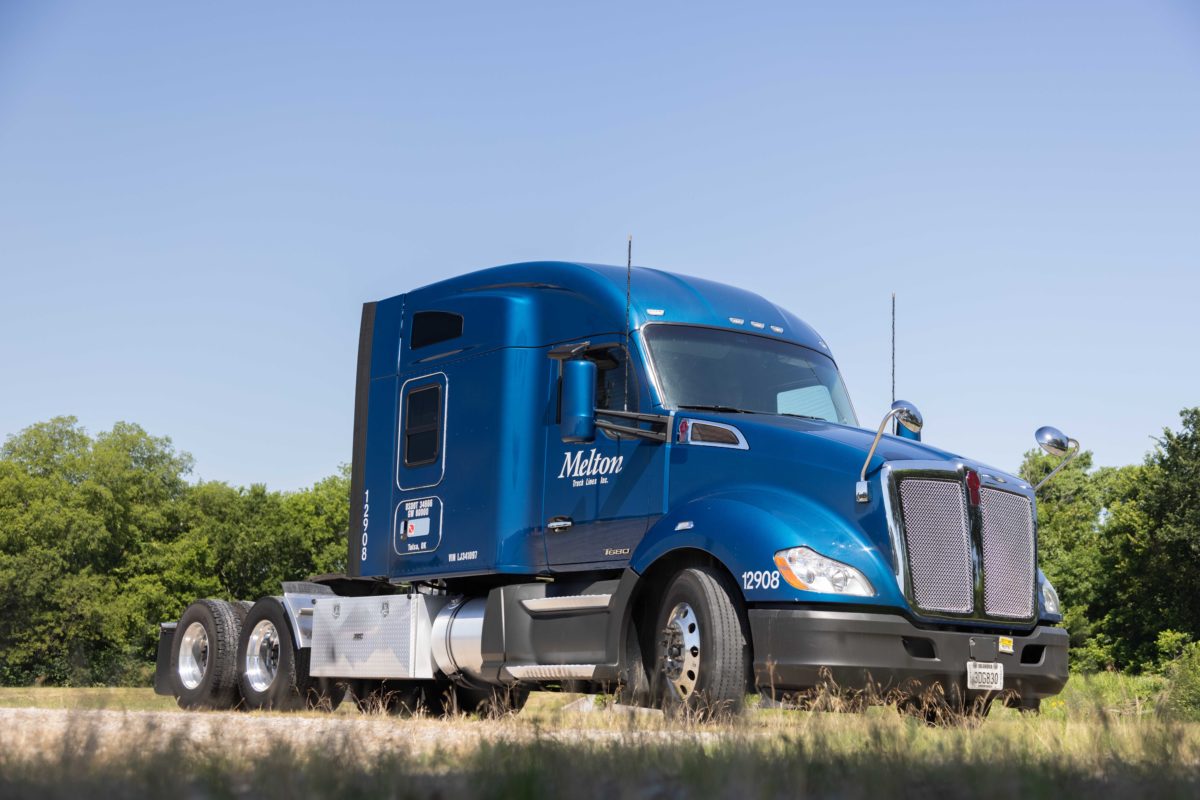 Transportation Company
Melton Truck Lines, a flatbed trucking company, employs nearly 1,300 drivers with five trucking terminals across the U.S.; the company has nearly 70 years of experience in the business. TBS Factoring Service, a freight factoring company, has helped truckers run their businesses smoothly for over 50 years; the company aims to help drivers get established, find loads and get paid faster. Providing an exceptional private travel experience, Private Jets, Inc. offers a broad fleet and service tailored to a client's every need.
Tribal Enterprise
The Cherokee Nation based in Catoosa operates with the mission to protect its inherent sovereignty and preserve and promote its culture; its enterprise arm, Cherokee Nation Businesses, oversees a variety of companies that drive community development and economic impact. The Muscogee Nation in Okmulgee and its Department of Commerce operate with the goal to foster, promote and develop the success of the Nation itself, as well as to foster, serve and promote the Nation's economic development and technological advancement. Osage Nation based in Pawhuska has a thriving business arm; the Nation also assists citizens with everything from health and wellness to employment, childcare and housing.
Chickasaw Nation, based in Ada and Norman, provides Oklahomans with a variety of business enterprises, ranging from gaming centers to galleries, gift shops, hotels, spas, theaters, cafes and everything in between. The vast business portfolio of the Citizen Potawatomi Nation in Shawnee spans from grocery stores to casinos, event centers, restaurants and the top-of-the-line Iron Horse Industrial Park. Choctaw Nation in Durant has a varied business line-up that infuses money back into not only the Nation but into Oklahoma as a whole; enterprises include everything from government contracting to wildlife management. Seminole Nation of Oklahoma, headquartered in Wewoka and Seminole, looks to the future with hope and innovation, offering a variety of business enterprises that strengthen the fabric of the Nation and Oklahoma as a whole.
Veterinarian/Animal Hospital
From pet wellness plans to urgent care and behavior consultations, Woodland West Animal Hospital is a top pick for Tulsans with furry friends. VCA Woodland Central Animal Hospital earns kudos for its combo of world-class medicine and hometown care. Riverbrook Animal Hospital provides Tulsa pets with compassionate, state-of-the-art medical care and service beyond expectations. Care Animal Hospital has served the Tulsa community since 1994, with a mission to care for both pets and their owners.
Nichols Hills Pet Clinic is a major winner in the OKC metro for its friendly, experienced staff and comprehensive service. Quail Creek Veterinary earns praise for its myriad service offerings, including preventative care, surgery and microchipping procedures. Warwick Animal Hospital can assist with any animal-related need, ranging from dentistry to radiology and everything in between.
Wireless Service
AT&T earns high marks with voters across the state for its impressive coverage and quick, efficient customer service. Verizon offers a variety of bundles alongside great deals and super fast speeds so you'll never drop a call. T-Mobile's competitive pricing, broad range of cell phone inventory and internet speeds make it another popular choice around the state.
Aesthetician
Gabriel Horn with Uplifting Skincare can repair, revive and rejuvenate your skin, with services that include customized chemical peels and microneedling. Cassie Zanovich of Midtown Dermatology is oncology trained by the Oklahoma Board of Cosmetology and Barbering, excelling in chemical peels, laser hair removal and other aesthetic services. Lauren Rovang with Blank Med Spa is certified in dermal fillers and Botox and is currently working towards her doctoral degree as an acute care nurse practitioner.
Physician assistant Vanessa Smith of OKC's Radiance Medical Aesthetics of Oklahoma utilizes state-of-the-art regenerative therapies to ensure exceptional, natural results. Hannah Herron of ClareBella Aesthetics can help clients from all walks to life to reach their individualized skin goals, offering medical expertise with great customer service. Courtney Ingram of Richey Wellness and Aesthetics offers a decade of experience in aesthetics, neuromodulators, dermal fillers and other skin rejuvenation treatments.
Allergist/Allergy Clinic
Whether it's general allergies, asthma, immune deficiencies or chronic urticaria, Allergy Clinic of Tulsa has been helping clients breathe easier for over half a century. Eastern Oklahoma Ear, Nose & Throat can get to the bottom of your allergy or sinus issue with skin prick, intradermal and blood tests alongside treatment options including medications and immunotherapy. Allergy, Asthma and Immunology Center presents its patients with spirometry, patch testing, pulmonary function testing and much more.
Oklahoma Institute of Allergy, Asthma and Immunology, with locations in Edmond and Norman, wants to help patients get back to living life to the fullest with highly trained, passionate providers. Committed to professional, compassionate, patient-centered care of the highest quality, Oklahoma Allergy & Asthma Clinic is a top pick for OKC voters.
Cancer Center
Named Oklahoma's top facility for cancer care by U.S. News & World Report in its 2020-21 rankings, OU Health's Stephenson Cancer Center provides research-driven, patient-centered care to Oklahomans with a variety of cancer types. You'll find world-class care at Oklahoma Cancer Specialists and Research Institute, where providers are driven by compassion for patients and their families. Building a treatment tailored to each patient, Oklahoma Proton Center is focused on providing a plan that reduces radiation and helps people get back to life with minimal interruptions.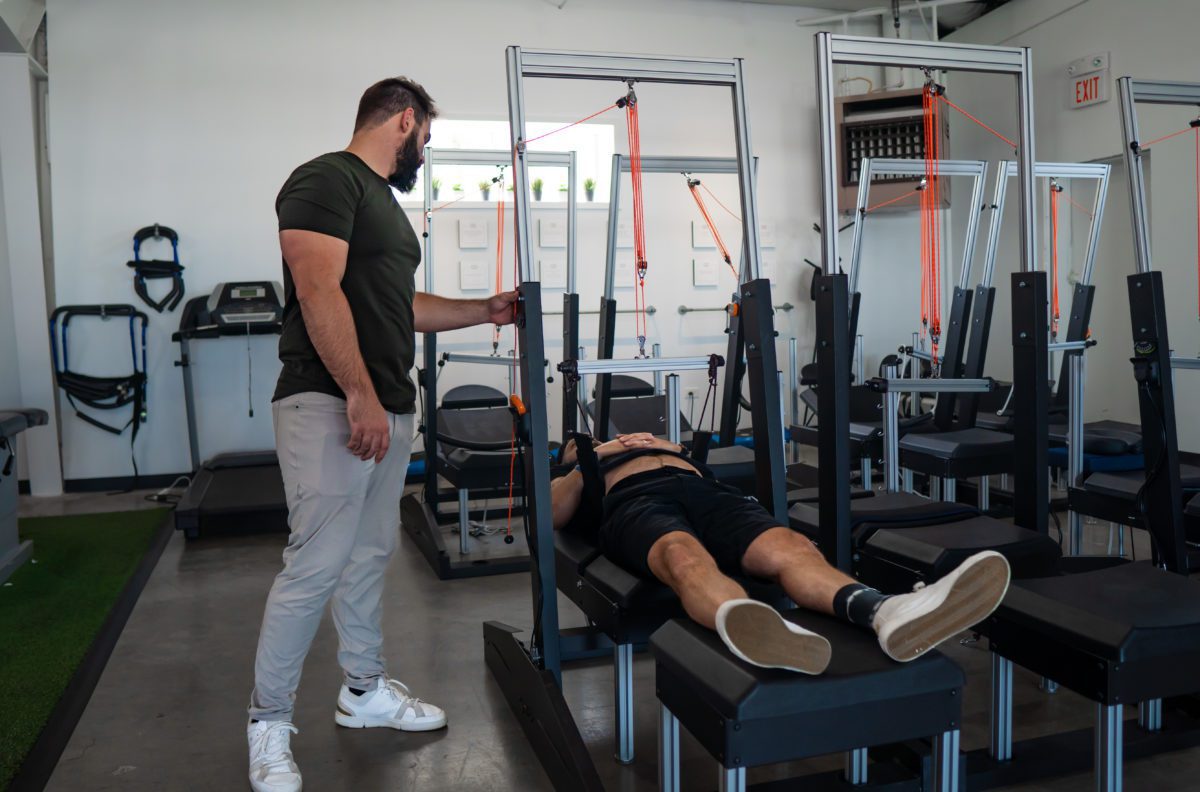 Chiropractor
Melding traditional chiropractic techniques with cutting-edge technology and physical therapy modalities, Dr. Chuck Zoellner of Zoellner Chiropractic is a top choice for Tulsa voters. Comprehensive, compassionate and affordable care is found at 918 Chiropractic, where the team works to enhance each patient's quality of life, one visit at a time. Huskey Chiropractic can assist patients with whiplash, sports injuries, herniated discs, chronic pain and more.
In OKC, Hill Chiropractic Clinic garners praise for its myriad healthcare offerings and highly trained, professional staff. The Joint Chiropractic offers a new patient special as well as walk-ins, and aims to reduce patient pain and discomfort, decrease inflammation and improve flexibility. All Health Chiropractic presents a holistic approach to chiropractic care, with empathetic providers ready to help.
Cosmetic/Family Dentist
Dr. Matthew Walker and Dr. Brian Gosnell at Utica Dental can expertly handle any dental need, ranging from veneers and cosmetic dentistry to periodontal therapy and Invisalign. Offering dentistry for the whole family, Dental Depot provides restorative, compassionate care at affordable prices; the team aims to help families achieve and maintain the best possible dental health and won in both metros. It's all in the name for Dr. Mark Davis at Perfect Smile, who is an expert in cosmetic and general dentistry and believes a great smile comes from the inside out. Dr. Dean Todd can assist patients with TMJ dysfunction, plus restorative and general dentistry; you'll find a bevy of rave reviews online for his expert care.
With a motto that "all patients are always welcome," Aspen Dental curates a welcoming atmosphere with services including dental implants, aligners, dentures, and competitive financing plans. At Ocean Dental, patient satisfaction is top priority; they provide state-of-the-art clinics, designed for optimum comfort and relaxation, alongside care tailored to each patient's unique needs. Classen Dental boasts a staff that frequently attends continuing education seminars, ensuring patients are receiving the most up-to-date, quality care. OKC Dental Arts operates with a commitment to high standards, a focus on prevention, attention to safety and creating a superior patient experience.
Cosmetic/Plastic Surgeon
Dr. Bryan Whitlock of Whitlock Cosmetic Center earns major kudos with Tulsa voters for his expertise in breast, body and facial enhancements as well as a medical spa and 100% financing options. Dr. Stephen M. Paulsen offers his clients a full range of surgical and non-surgical options, ranging from breast augmentation to brow lifts and Botox. Considered one of the premier cosmetic surgeons in the region, Dr. Archibald Miller of Tulsa Plastic Surgery has over 30 years of experience in the industry.
Dr. Tim R. Love of Love Plastic Surgery & Aesthetics excels in everything from aesthetic procedures to minimally invasive options, as well as surgical offerings like liposuction and Mommy makeovers. Dr. Ivan Wayne of W Facial Aesthetics is dedicated to aesthetic and reconstructive surgery of the face; he is double board-certified and has over 25 years of experience. Dr. Justin Jones of Jones Plastic Surgery provides personalized and advanced plastic surgery offerings in a private, friendly and comfortable atmosphere.
Dermatologist
Tulsa Dermatology Clinic, Inc. boasts a staff with over 125 years of combined experience, aiming to offer the highest quality care to all who visit. Midtown Dermatology can handle any dermatological need, from general skin care to skin cancer, Botox, CoolSculpting and everything in between. Described as "leaders in all things skin," Southside Dermatology and Skin Cancer Surgery can treat a variety of issues including moles, acne and skin cancer.
Leading with expertise and compassion, Dr. Julie Bowman Lowe of Lowe Dermatology offers services for the whole family, treating melasma, acne, rosacea and more. Dr. David Keith Duncan with Norman Regional Hospital has been named a Castle Connolly Top Doctor since 2018 and can treat a variety of dermatological issues. OKC voters turn to Dr. Shelbi Hayes of SSM Health St. Anthony for myriad skincare needs.
Family Medicine/Internal Medicine
OSU Family Medicine is dedicated to treating the whole person, providing comprehensive and ongoing medical care to create an excellent quality of life. Dr. John E. Hubner and Dr. Michael L. Hubner work diligently to anticipate and treat each patient's unique healthcare needs within a welcoming atmosphere. Physician-owned and managed, Harvard Family Physicians aims to provide high quality medical care to the citizens of Tulsa.
INTEGRIS Health Great Plains Family Medicine Center is comprised of compassionate, expert providers ready to help with any general health need. Northwest Family Medicine earns high praise for its kind, knowledgeable providers and relaxed atmosphere. Dr. Robert Stepp believes "being a doctor isn't just giving a diagnosis and a treatment – it's listening to the patient and showing them that you love them."
Gastroenterologist
The team at Gastroenterology Specialists, Inc. is dedicated to the complete digestive health of you and your loved ones, offering a full range of gastrointestinal procedures. Adult Gastroenterology Associates, a single-specialty gastroenterology and hepatology practice, offers three locations in the Tulsa metro and has been a mainstay since 1987. Dr. Harvey Tatum earns kudos for his excellent bedside manner, compassionate care and expertise in a broad range of gastrointestinal issues.
Dr. Ralph Guild of OU Health boasts hundreds of glowing reviews; he handles everything from colon cancer to reflux disease. Dr. William Tierney of OU Health has pioneered several endoscopic procedures and has special interest in pancreatic cysts, esophageal cancer and colorectal cancer screenings. Dr. Neil Crittenden of Digestive Disease Specialists offers advanced training in colonoscopy and endoscopic mucosal resection of colon polyps.
Health Club/Gym
Boasting 70,000 square feet of state-of-the-art fitness offerings, Health Zone at Saint Francis' services range from group fitness glasses to aquatics, small group training and mind-body revitalization. Ascension St. John Siegfried Health Club offers its members a personalized fitness experience, helping them achieve best possible health with experts in physiology, aquatic exercises and diet. YMCA of Greater Tulsa presents members with free group classes and program discounts, and has reinvested nearly $3 million into the community through membership and program fees.
At YMCA of Greater Oklahoma City, there are a thousand ways to get active – from organized sports to swimming, dancing and weight-lifting; YMCA aims to strengthen the community through connection. Four Star Fitness boasts 6 locations, 24/7 access, reasonable rates, clean facilities and a hassle-free environment. Colaw Fitness can help people at any stage of their fitness journey with a positive atmosphere and top-of-the-line equipment.
Health Insurance
No matter the insurance need, BlueCross BlueShield of Oklahoma has you covered; the company offers a variety of plans and also can assist in finding a doctor or pharmacy. CommunityCare has a variety of individual and family plans tailored to your needs, and is owned by two of the region's premier health systems – Saint Francis and Ascension St. John. Bankers Life wants you to focus on what matters by providing hassle-free, affordable coverage for any healthcare need.
Hearing Aid Provider
A name you trust, Clear-tone provides comprehensive hearing consultations, same-day hearing aid fittings, walk-in appointments and repairs while you wait. Gilbert's Audiology & Hearing Aid Center is on a mission to help patients get back their hearing, offering an expert team and services including hearing tests and aid fittings.Services at Audiology of Tulsa range from hearing assessments and rehabilitation to education, and the company offers hearing aids and devices to suit all types of hearing loss needs.
Audio Recovery strives to be a partner in restoring your hearing, with expertise in hearing loss, tinnitus, hearing aid repair and earwax management. Hearts for Hearing creates life-changing opportunities for children and adults with hearing loss, with values including excellence and servitude. Offering free hearing tests, Miracle-Ear provides patients with top-of-the-line hearing aids and other cutting edge technologies.
Home Health Service
Making the choice to hire home healthcare can be daunting, but the team at Oxford Home HealthCare goes above and beyond for clients, setting new standards of excellence. For over 50 years, Interim Healthcare of Tulsa has given clients a vast array of home health services, ranging from personal care to hospice and palliative care. Visiting Angels, a winner in both major metros, is a name families can trust to provide top-notch home care for loved ones.
Interim HealthCare of Oklahoma City understands how important it is to have someone you can depend upon when choosing home health, and aims to give clients the highest level of independence.
Hospital
The mission of Saint Francis Health System is to extend the presence and healing ministry of Christ to all who seek its services; it is Tulsa County's largest private employer, with entities including Saint Francis Hospital, Warren Clinic and the Children's Hospital at Saint Francis. Offering personalized care when and where you need it, Ascension St. John Health System is a spiritually centered, holistic care system with specialty areas including cancer, cardiology, neurology and urgent care. Tulsa ER and Hospital, a specialty hospital utilizing cutting-edge equipment and technology, is open 24/7 and aims to bring quick, compassionate, concierge-level emergency care to the community. OSU Medical Center, one of the nation's largest osteopathic teaching facilities, provides healthcare of all kinds, from general surgery to internal medicine, OB/GYN services and cardiology.
In OKC, INTEGRIS Health is the state's largest not-for-profit, Oklahoma-owned healthcare system, earning a bevy of awards for its innovative care alongside a vast network of hospitals, specialty clinics, family practices and centers of excellence. Helping Oklahomans at every stage of life, OU Health has a vast network of comprehensive centers and institutes, is Oklahoma's only Level I Trauma Center, and is nationally ranked for its Children's Hospital. Norman Regional Health System, a multi-campus system that cares for the health and well-being of the regional community, offers six accredited Centers for Excellence and an award-winning stroke program. SSM Health St. Anthony serves the needs of central Oklahoma and surrounding communities, with specialties ranging from cardiology and oncology to surgery and behavioral medicine. Mercy Hospital believes your life is their life's work, with a legacy nearly 200 years old.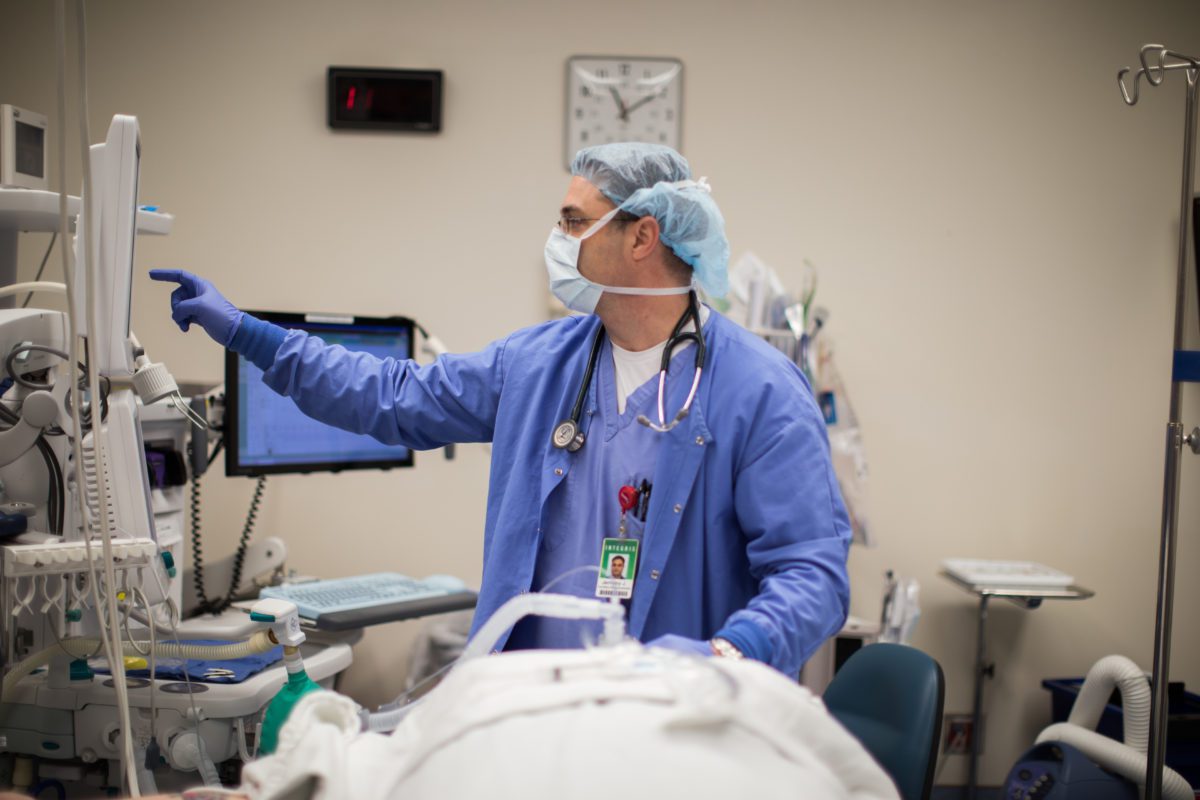 Medicinal Cannabis Clinic/Dispensary/CBD Shop
Daily specials, VIP exclusives, a wide inventory and three Tulsa locations make Seed Cannabis Co. a top contender. From concentrates to edibles, topicals and flower, Okie Brothers Pharm has it all. Whole Leaf specializes in affordable access to premium quality medical marijuana, and offers in-store pick-up and curbside delivery.
In OKC, Therapeutic Health Clinic provides full evaluations for medical marijuana and operates with a mission to put your healing needs first. A leader in the vaping industry, Kure CBD and Vape has a vast selection and knowledgeable employees. OKC voters visit CBD Plus USA for its range of oils, accessories and related products.
Medical Spa
Fig Medical Spa – For Inner Good – provides expertise on the science of anti-aging, alongside face and body rejuvenation; clients will find innovative treatments, modern aesthetics and a warm, welcoming atmosphere. Established in 2010, BA Med Spa and Weight Loss Center is a premier medical spa that offers everything from non-surgical aesthetics and body contouring to hormone replacement and wellness services. Utica Square Skin Care can assist with all your medical spa and dermatology needs, with an expert staff and a broad range of offerings. A salon, spa and wellness center, Emerge Tulsa curates a relaxed, luxurious atmosphere with enticing specials and treatments like body sculpting and medical facial peels.
OKC's premier medical aesthetics practice, Radiance Medical Aesthetics of Oklahoma presents options including skin rejuvenation, injections, fillers, chemical peels and a bevy of other aesthetic services. With over 25 years of experience in the business, Advanced Aesthetics is staffed with highly trained professionals and offers tempting specials on a variety of services. ClareBella Aesthetics begins every consultation by listening to the client and what they desire; the end results are natural yet stunning enhancements, done in-budget and at your pace.
Nursing Home
Saint Simeon's operates with compassion, offering total nursing care with amenities including beautiful garden courtyards, a common and private dining area, live cooking demonstrations and educational activities. University Village offers it all, from long-term nursing care to 24-hour skilled rehab, IV therapy, medication management and person-centered wellness. Forest Hills Assisted Living is known for providing top-notch skilled nursing and long-term care to northeastern Oklahoma.
Bellevue Health and Rehabilitation Center touts luxury rehabilitation and resort-style living in OKC, because they believe your loved ones deserve the very best. The broad range of services offered at Bradford Village Healthcare Center include diabetes management, cardiac care, respiratory services and IV therapy. Baptist Village of Oklahoma City can help with everything from speech therapy and personalized care plans to medication management.
OB/GYN
With a passion for education and connecting with patients, Dr. Grant Cox of OB/GYN Specialists of Tulsa offers considerable knowledge and skills in all aspects of his specialty. Dr. J. Martin Beal of Tulsa OB/GYN Associates provides vibrant, life-enhancing OB/GYN services with an emphasis on compassion and comprehensive care. In practice since 1996, Dr. Jay Williamson enjoys the positive nature of his specialty and aims to make every patient feel seen, heard and cared for.
Dr. Kim Fletcher of INTEGRIS Women's Health strives to create positive, intimate relationships with her patients, and enjoys bringing new life into the world and helping couples with fertility issues. Committed to women and their newborns, Dr. Valerie Engelbrecht of Lakeside Doctors Gynecology & Obstetrics specializes in both normal and high-risk pregnancies. Lakeside Women's Hospital is focused on the unique needs of each patient, where compassionate care and specialized women's services are at the core of their mission.
Ophthalmologist
Eye issues can be daunting, but the team at Triad Eye Institute can handle any and all healthcare needs, ranging from cataracts to cornea care, oculoplastics and more. Brimming with expert providers, The Eye Institute works with a mission to enhance vision, and has been providing quality care since 1986. From treating vision disorders to diagnosing ocular diseases, EyeCare Associates of South Tulsa is a regional mainstay for top-notch eye care.
A national leader in vision research, Dean McGee Eye Institute has been trusted by patients and professionals alike since 1975, and handles issues ranging from glaucoma and cataracts to macular degeneration. Oklahoma Eye Surgeons, led by Steven R. Sarkisian, Jr., is dedicated to helping patients enjoy exceptional vision; the team provides state-of-the-art surgery alongside medical eye care, glasses and contact lenses. Precision Vision believes your eyes deserve an expert, and handles cataracts, diabetic eye care, dry eye and more.
Optometrist
A member of the Oklahoma Optometric Association and the American Optometric Association, Dr. Blane Snodgrass of Twenty Twenty Eyecare has been in business serving his clients since 1987. Dr. Lynsey Bigheart and Dr. Shannon Morgans with Twenty Twenty Eyecare are award-winning optometrists who are passionate about quality service and patient education. Dr. Julie Holmes and Dr. Tiffany Harrel of Downtown Tulsa Eyecare are committed to ensuring the comfort and satisfaction of each patient that walks through their doors.
At Hefner Eye Care and Optical Center, services range from color vision testing to pre- and post-operative care, pupil evaluation and foreign object removal. Oklahoma City's trusted source for curated and custom eyewear, Dick Story Optical is a regional mainstay. Premier Eyecare of Edmond helps with dry eyes, eye exams, red eyes, eye alignment and everything in between.
Oral Surgeon
Combining years of expertise with a vast range of services, Eastern Oklahoma Oral and Maxillofacial Surgery is a trusted source for healthcare in Tulsa, assisting with corrective jaw surgery, wisdom tooth removal, treatment of facial injuries and more. Providing unsurpassed healthcare and customer service, Greer and Rogers Oral and Maxillofacial Surgery earns kudos for its knowledge in a wide array of oral health issues. Cannon Oral and Maxillofacial Surgery handles it all – from dental implants and bone grafting to wisdom tooth removal and facial trauma repair.
With experienced providers and unparalleled customer service, OKC residents visit Oral and Maxillofacial Associates. Oral Surgery Specialists of Oklahoma touts an oral surgery team that specializes in patient care, providing exemplary oral surgery and periodontal services. Oklahoma Dental Implants and Oral Surgery provides its patients with oral surgery and dental implant offerings to restore function and beauty.
Orthodontist
The Brace Place provides early, teen and adult orthodontics, offering braces and Invisalign to improve appearance and boost confidence. Serving Oklahoma since 1935, Vroome Orthodontics provides both general and surgical orthodontic care with excellent customer service. Aiming to get patients beautiful smiles to last a lifestyle, Shannon Orthodontics is a top pick for Tulsans.
The team at OKC's Orthodontics Associates creates beautiful smiles for kids, teens and adults, using Invisalign treatment and modern braces. Orthodontics Exclusively touts an in-house lab, digital scanner and advanced technology, plus 46 years of experience creating healthy, beautiful smiles. The expert orthodontists and staff at Kierl Orthodontics focus on the latest technologies to ensure your oral health is top-notch.
Orthopedic Surgeon
Dr. Yogesh Mittal, Dr. Greg Holt and Dr. Brian Chalkin of The Orthopaedic Center and CORE Hospital can handle virtually any orthopedic need, from robotically assisted hip and knee joint replacements to joint arthroscopy and traumatic reconstruction. With expertise in joint replacements, issues with the hips and knees, and Mako SmartRobotics, Dr. Scott Dunitz of Tulsa Bone and Joint Associates is a trusted provider of orthopedic care. Dr. Bradford Boone, Dr. Bryan Hawkins and Dr. Randall Hendricks with Advanced Orthopedics of Oklahoma can get you the results you want and the care you deserve – all with your time, needs and goals in mind.
The providers at OKC's McBride Orthopedic Hospital are nationally recognized as pioneers in their field, and aim to deliver the highest level of care to patients. Orthopedic Solutions was founded with the mission to provide patients with the most comprehensive surgical and non-surgical care to help relieve pain and return to life. The team at Ortho Central consists of six orthopedic surgeons, two sports medicine physicians, bone health experts, physical therapists and workers' compensation specialists.
Otolaryngologist (Ear, nose and throat physician)
Eastern Oklahoma Ear, Nose and Throat offers comprehensive ENT care for the entire family and is the largest ENT practice in eastern Oklahoma. Ear, Nose and Throat Specialists of Tulsa can provide reliable, responsible medical and surgical care of ailments and diseases that affect the head and neck. Delivering ENT, audiology/hearing health and allergy care, Ascension St. John ENT and Head and Neck Surgery is a name Tulsans trust.
Utilizing a large network of expert physicians and support staff, INTEGRIS Ear, Nose and Throat is a top choice for OKC residents. Oklahoma Otolaryngology Associates provides more than 35 years of clinical and surgical care in all diseases relating to the ears, nose and throat. From sinus infections to allergies, hearing loss or problems swallowing, Mercy Clinic Ear, Nose, and Throat can handle it all.
Pain Management Clinic
Tulsa Pain Consultants provides services including cervical facet joint injections, radiofrequency ablation and platelet-rich plasma therapy. The experts at SEVA Med Care, a full-service, comprehensive pain management medical practice, can help patients get back to normal life. Pain Management of Tulsa offers compassionate providers ready to help you on your journey to a pain-free life.
OKC's Oklahoma Pain Management earns high marks for its expert staff and wide array of treatment options. At INTEGRIS Pain Management,patients can expect exceptional care for chronic pain conditions from interventional pain management physicians. Oklahoma Pain Center utilizes cutting-edge medical solutions and traditional methods to manage and improve pain.
Pediatric Dentist
Tulsa Children's Dentistry combines a warm, welcoming atmosphere with expert care for a stress-free trip to the dentist. Morrow, Lai and Kitterman Pediatric Dentistry offers free dental examinations on all children until they reach their third birthday, and handles regular check-ups, pediatric dentistry and sedation. Aqua Dental offers the latest equipment in a modern medical center to make trips fast, easy and stress-free.
Edmond Pediatric and Teen Dentistry touts services including general and preventative dentistry, dental sealants, low radiation x-rays and general anesthesia. Pediatric Dentistry of Oklahoma operates with the priority of ensuring your child has a pleasant trip, with excellent, efficient care. Smile Galaxy Pediatric Dentistry is designed with kids in mind, providing an engaging environment that "launches smiles that are out of this world."
Pharmacy
Freeland Brown Pharmacy has it all: compounding, immunizations, home delivery and even medication therapy management. CareFirst Pharmacy is family-owned and has served the Tulsa metro since 2011; stop in for fast and friendly service with a smile. It's all in the name at Economy Pharmacy, which offers great deals, a wide selection and knowledgeable pharmacy staff. Couch Pharmacy has been improving quality of life through industry leading technology since it opened in 1957.
In OKC, Medic Pharmacy can handle compounding, immunizations, deliveries and so much more. Westminster Family Drug is a locally owned business that is dedicated to the wellbeing of the community it serves. Pruett's Food Pharmacy is a one-stop shop for prescription and grocery pick-up. Flourish Pharmacy is a compounding pharmacy and nutrition center that acts as a gateway to optimized health.
Rehabilitation/Sports Medicine Center
Therapist-owned and operated Excel Therapy provides cutting-edge rehabilitation services to the state of Oklahoma; services range from spinal rehab to trigger point dry needling and certified athletic training. Physical Therapy of Tulsa provides tailor-made therapy programs for its clients, ensuring a partner for future success. Redbud Physical Therapy combines education, compassion and support to provide physical therapy that goes beyond exercise to get to the root of your pain. At PAM Health Rehabilitation Hospital of Tulsa, clients will experience compassionate, expert care throughout the rehabilitation process.
INTEGRIS Jim Thorpe Rehabilitation Center has grown to become one of America's largest and most respected systems for inpatient and outpatient rehabilitation needs. McBride Orthopedic Hospital offers a bevy of cutting-edge rehabilitation services to get you back to 100%. Ortho Central, with three convenient locations in central Oklahoma, provides skilled physicians who can evaluate and treat a variety of issues. Kinito Physical Therapy, a fast-growing and positively reviewed physiotherapy practice, helps patients find relief from pain, recover from surgery and improve athletic performance.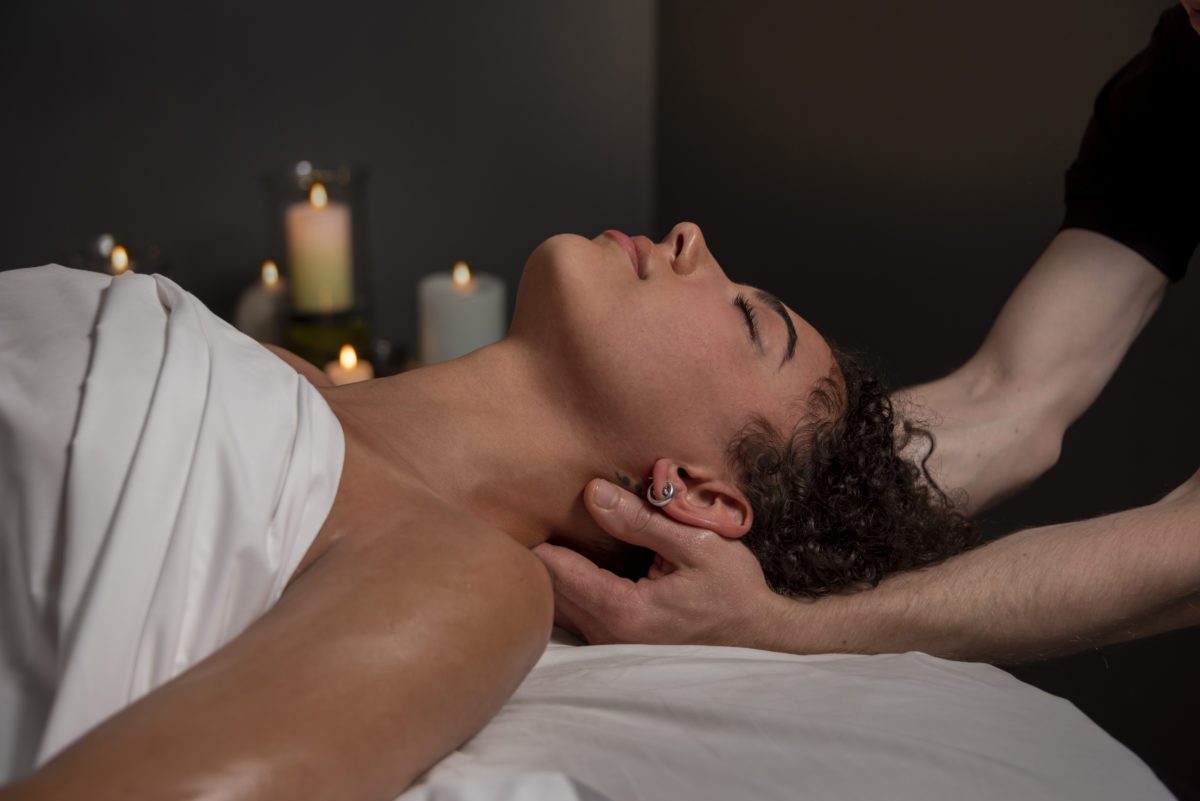 Spa
Spa Lux has it all: body treatments, hydro-massage therapy, facials, saunas, waxing and more, alongside enticing specials and friendly, highly trained staff. Spa Southern Hills can help you feel at ease with wraps, scrubs, hydrotherapy, facial messages and more, offering high value packages for optimum enjoyment. Described as an upscale day spa and salon, Bella Vita Spa and Salon combines an atmosphere of relaxation with expert services and affordable prices.
OKC residents can pamper themselves at Eden Salon and Spa, with skin care, hair removal and facial services sure to impress. Three Graces Day Spa combines beauty, joy and harmony with the goal to provide quality, personalized service in a timely manner. Relax and refresh at Bella Strada Salon, which includes a full-service luxury spa and a variety of packages to pamper you from head to toe.
Spinal Surgeon/Neurosurgeon
Tulsa Bone & Joint Spine Center utilizes a comprehensive approach when treating your spine, employing nonsurgical spine specialists, spine surgeons, diagnostics and spine-specialized therapists. Cutting-edge technologies are utilized at Advanced Outpatient Surgery of Oklahoma, which provides top-notch care to patients with a variety of spinal issues. Spine and Orthopedic Specialists works to make pain free living a reality for its patients, presenting both surgical and non-surgical options. Oklahoma Spine & Brain Institute has proudly served Oklahomans for over 50 years, specializing in compassionate, high-quality neurosurgical care.
Melding compassion and excellence, Spine Surgery Associates employs both an orthopedic surgeon and a neurosurgeon to best diagnose and treat a variety of problems. INTEGRIS Spine and Neurological Surgery employs highly trained, experienced neurosurgeons who understand the complexity of your nervous system. Keyhole Brain and Spine has offered neuroendoscopy, keyhole brain surgery, and minimally invasive spine surgery since 2004, continuously utilizing the newest technologies.
Weight Loss or Weight Management Clinic/Wellness Clinic
To look and feel your best, turn to Fig Medical Spa for its ample wellness offerings and expert staff, replete with aesthetic nurse injectors, medical directors, aestheticians and more. BA Med Spa and Weight Loss Center presents life-changing aesthetics and weight loss programs to its clients, all in a welcoming, judgment-free atmosphere. Aiming to help clients unlock athletic potential, regain lost mobility and eliminate pain, R3Stretch & Functional Therapy is a full-service recovery relaxation, and rejuvenation center. New Leaf Wellness begins its patients down a path to a better life through its ample wellness offerings, from hormone therapy to food sensitivity testing. Empower Spa and Wellness Center offers expert advice in corrective skin care and medical weight loss, helping clients look and feel amazing.
The Broadway Clinic operates with a holistic approach, helping patients regain their health and well-being through physician-supervised programs. Renew Wellness and Aesthetics in OKC provides leading treatments in aesthetics and sexual health for both men and women. A trusted name in weight loss, WW International makes getting healthy fun with a variety of delicious meal plans to fit any craving. Wellness, weight loss, thyroid management, IV and hormone therapy are just a few of the many offerings at Richey Wellness.
Workout Studio
SALT Yoga is designed to meet its clients where they are – whether they're seasoned fitness pros or novices. Pure Barre Midtown offers an effective, total body workout that's low-impact and high-intensity. Total Pilates Studio can help to sculpt the body in a bright, airy midtown studio.
OKC's Soul Yoga offers a welcoming atmosphere and affordable rates to keep your body and mind feeling great. Barre3 combines strength, cardio and mindfulness for an invigorating, full-body workout. CycleBar Classen Curve allows participants to cycle their way to self-discovery with intense yet entertaining workouts.
Boat/RV/ATV Dealer
Start your adventure at Bob Hurley RV in West Tulsa with water sport and recreational vehicles from brands including Fleetwood RV and Thor Motor Coach. Lazydays RV of Tulsa, with additional locations in Houston, Texas, and Council Bluffs, Iowa, carries thousands of motor homes, travel trailers and recreational vehicles. Found in Catoosa, Eufaula, Afton and Texas, Ugly John's Custom Boats offers new and used boats, electric cars, recreational vehicles and much more.
Lewis RV Center is home to all things RV, including new and used, plus parts and services, offering vehicles from Coachmen, Forest River, Keystone and more. Blackbeard Marine is an Oklahoma City boat dealer carrying lines including Yamaha, Tige, Suncatcher and more. Full service marine dealership David's Sport Center features aquatic brands including Honda Marine and Cobalt Boats.
Car Dealer
For your next Mercedes Benz, Porsche or other luxury ride, head to south Tulsa's Jackie Cooper Imports, which provides fast, no-hassle service for all auto needs. Northeast Oklahoma's Don Carlton Honda carries the latest and greatest in all things Honda, with a service center and vast inventory sure to impress. For eight decades and counting, award-winning Jim Norton Toyota has offered top-notch rides to the Tulsa metro area and beyond. With locations in West Tulsa and Owasso, Jim Glover Auto Family sells new and used cars with expert customer service and a wide catalog of vehicles. Don Thornton Automotive Group features Audi, Cadillac, Land Rover and other luxury vehicles to suit any need and want.
Wilson Cadillac,located in Stillwater, features new and used vehicles, alongside options to customize your ride; the dealership earns kudos for its customer service and great inventory. For your next used or new vehicle, check out the wide selection of Kia, Volkswagen and more at Bob Moore Auto Group. Jackie Cooper BMW in Edmond serves the Oklahoma City area with BMW sales, parts and specific service needs.
Children's Clothing Store
GapKids is nestled in Utica Square in midtown Tulsa, providing trendy and high-quality threads. A tradition for generations of Tulsa children, Kathleen's Kids is a trusted source for kid's clothing. Locally owned Lolly Garden specializes in upscale, unique, boutique children's clothing and accessories.
Keedo Clothes is all about top-notch threads and customer service, featuring children's fashions and gifts from specialty brands including Melissa and Doug, Magnetic Me and Jellycat. Once Upon a Child has three locations in the OKC metro and features all things kiddo, including gently used clothing, gear, toys and more. Swaddle is an adventure in clothing, accessories and gifts for babies, girls and boys.
Department Store
Balliets in OKC is your resource for luxury home goods, fragrances, jewelry, designer apparel and footwear. Dillard's offers the classic department store experience with designer clothing, furniture, home goods and more and is a winner in both major metros. White glove service and a luxury goods department store await you at Saks Fifth Avenue in Utica Square. Macy's is found in Tulsa is at Woodland Hills Mall and OKC at Penn Square Mall, with a bevy of department store goodies and helpful associates.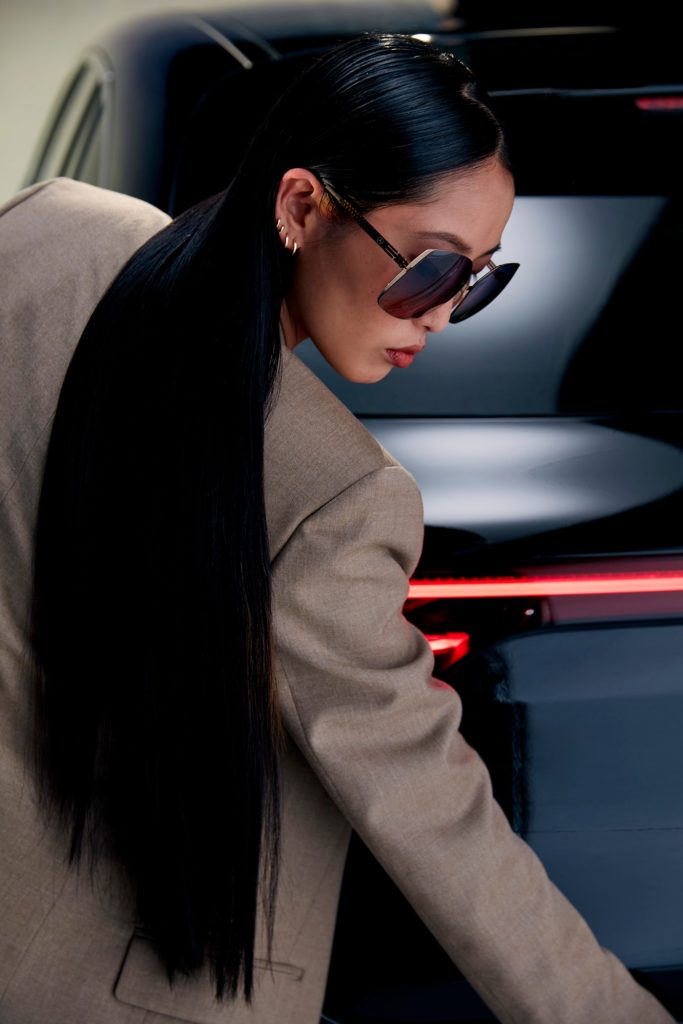 Eyeglass Store
Visions Unique Eye and Sunwear is Tulsa's source for luxury eye offerings, including brands like Chanel and Cartier alongside a warm and welcoming atmosphere. Since 1964, Empire Optical has offered the latest in designer glasses and sunglasses. Located in Utica Square, Hicks Brunson Eyewear features a curated collection of eyewear from brands including Tom Davies and Rudy Project.
Found at Penn Square, Dick Story Optical offers fine eyewear including the XIT collection and has served the city since 1977. You don't have to be a member to save on your eye care needs at Sam's Club Optical Center, which also offers an in-house optometrist. Within Sight Vision Center is located in Edmond and is a full service vision care and eyewear resource.
Fine Jewelry Store
Diamond Cellar (formerly Bruce G. Weber) is a trusted jeweler of over 75 years with locations in Tulsa, Tennessee and Ohio; high-end brands run the gamut, from Rolex and David Yurman to Patek Phillipe and Armenta. Since 1944, Moody's Jewelry has been Tulsa's source for customized and commissioned pieces alongside exquisite fine jewelry brands. A Broken Arrow downtown destination, Star Jewelers carries gemstone and diamond jewelry for all occasions with knowledgeable staff to help with any question.
Founded in Indian Territory in 1892, BC Clark Jewelers has three locations serving the Oklahoma City area and provides a vast inventory and enticing deals. Naifeh Fine Jewelry offers a sparkly selection of fine jewelry as well as custom designs, and was founded in 1978 by Valerie Naifeh. Mitchener-Farrand Fine Jewelry is located in Nichol Hills and is an authorized dealer for Noam Carver, A.JAFFE, CrownRing and more.
Gift Store
Duvall Atelier, located right by Cherry Street, curates a showroom of interior design treasures, with brands ranging from Baker McGuire to Chaddock and Noir. Stop at Margo's Gift Shop in Utica Square for luxurious household and gift collections. Known as a gift resource for all family members and for its eclectic selection of cards, Snow Goose is a Utica Square mainstay. Nestled in the 31st and Sheridan area, m-M31 Trading Post is an indoor mini-mall of various shops; you'll find a variety of one-of-a-kind goodies.
PLENTY Mercantile offers a plenitude of apparel, handcrafted jewelry and gifts at three Oklahoma City area locations; the shop also presents curated collections for kids, men, women and specific occasions. Since 1991, Painted Door has provided elegant and quirky gifts to Oklahoma City shoppers. Blue Seven is found in Nichols Hills, offering luxury accessories, décor, apparel, children's specialty gifts and more.
Grocery Store/Market
Reasor's is a grocery and gifts chain conveniently located over northeast Oklahoma; shoppers will find great deals and a wide inventory. Hit up Trader Joe's in both Tulsa and OKC for quirky yet beloved eats, special deals, beer and wine and impressive florals. All things crunchy, organic and delicious are found at Whole Foods Market, a winner in both major metros.
Located in OKC's The Village and in Edmond, Uptown Grocery Co. is a foodie resource that features bakery goods and cakes as well as catering and delivery.
Men's Boutique
Family-owned Travers Mahan continues to dress generations of Tulsa males in fine apparel, including a full range of tuxedos and top-notch customer service. Brookside is home to Abersons, a resource for luxury designer clothing, accessories and footwear for both men and women. With more than a quarter century of tailoring expertise, Saxon Judd offers fine men's clothing and carries Italian luxury menswear line Ermenegildo Zegna.
A premier purveyor of fine menswear, Mr. Ooley's has served OKC since 1910. S.J. Haggard and Co. is found at Nichol Hills and offers upscale men's clothing lines like Bugatchi, Lacoste and Southern Tide. Founded in 1989, Teena Hicks Co. in downtown OKC carries made-to-measure fine men's garments.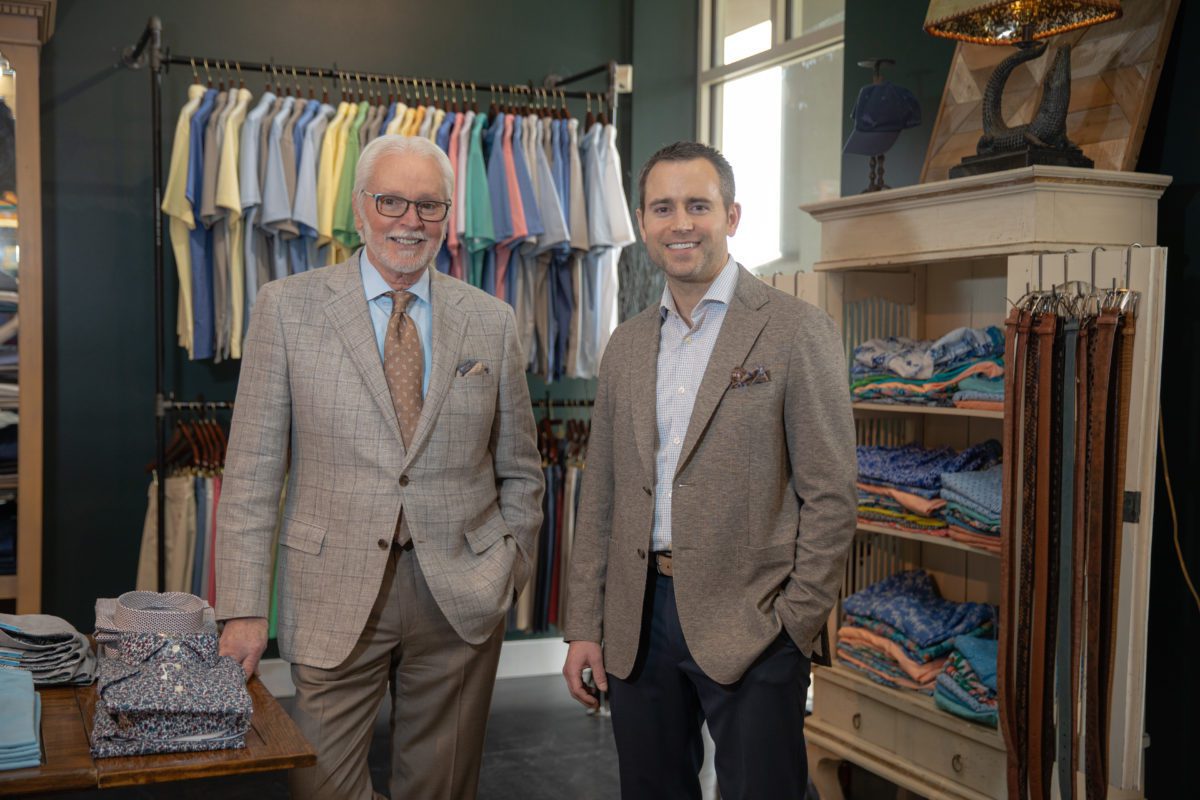 Men's Shoe Store
Slip on some designer or casual shoes from lines like Tommy Bahama at Travers Mahan. Dillard's, a winner in both metros, carries a wide selection of men's footwear including Cole Hahn and Ecco. Don't miss the shoe department at Saks Fifth Avenue for luxury lines including Prada and Gucci.
Mr. Ooley's in OKCis your resource for upscale shoe options like Cloud 5. Don't miss upscale shoe offerings at S.J. Haggard and Co. found on Classen Curve.
Pet/Pet Supply Store
Southern Agriculture is found in three Tulsa metro area locations with pet foods, veterinarian services and a variety of pet-related accessories. With more than a dozen locations statewide, PetSmart is pet-supply central and also offers grooming services. Find everything needed for your reptile, bird, fish or other small animal at Petco.
Shopping Mall/Center
Peruse curated designer collections, plus dining and entertainment options, at Center 1 on Brookside. With a rich history of Tulsa's oil boom days, Utica Square is a chic shopping oasis in midtown. Don't miss the dining and shopping of The Farm Shopping Center in the 61st and Sheridan area.
Nichols Hills Plaza's shopping options include Warby Parker and Soft Surroundings. Five minutes from downtown OKC, Classen Curve features three shopping centers in one concentrated area. Penn Square Mall features dining, movie theaters and 140 specialty stores for just about any need.
Sporting Goods/Outdoor Store
Walking into Bass Pro Shops is a sports fanatic's dream, with offerings ranging from boats to boots and everything in between. Dick's Sporting Goods boasts four Oklahoma locations in Tulsa and OKC and has any item you'll need for your next sojourn outdoors. With eight locations statewide, Academy Sports + Outdoors has all your needs covered. Find high quality sportswear at Lululemon Athletica in Tulsa and OKC.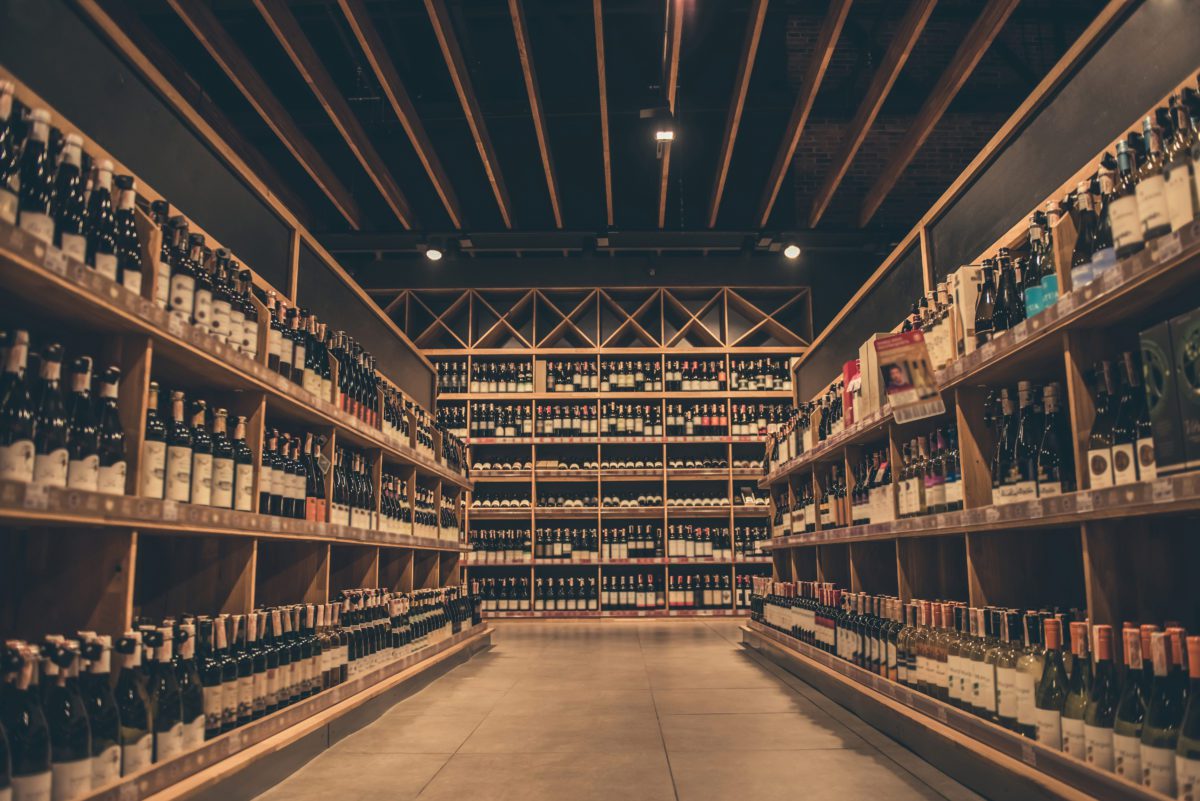 Wine/Liquor Store
Conveniently adjacent to Whole Foods, Old Village Wine and Spirits is located on Brookside and offers a vast inventory of wine, beer and spirits alongside no-hassle customer service. Parkhill's Warehouse Liquors & Wine has served Tulsa for nearly six decades with a variety of offerings. Parkhill's South Liquors & Wine provides South Tulsa with a bright, modern emporium of ales, liquor, wines and mixers. Founded in 1959, Ranch Acres Wine & Spirits serves midtown Tulsa with a smile.
Byron's Liquor Warehouse is 30,000 square feet of beers, wines and liquors to choose from. Located in Nichol Hills, Beau's Wine Bin & Spirit Shoppe opened in 1995 and has served OKC ever since. Famed Freeman's Liquor Mart is known especially for a vast array of beers – from local to global brands.
Women's Boutique
Abersons on Brookside showcases a curated aesthetic of modern and pristine clothing. A quirky boutique, Dainty Hooligan offers on-trend and one-of-a-kind garments and accessories in south Tulsa. The Haley Boutique is constantly adding new garments, accessories and gifts to its shelves.
Get to Nichol Hills for luxurious women's wear from designers including Marc Cain at CK & Co. Blue Seven offers an artistic collection of quirky and fun Oklahoma-made goods. Find all things concerning Oklahoma and the Mother Road, visit Route 66 Boutique. Gordon Stuart has brought fine designers such as Rag & Bone to Oklahoma City for over four decades.
Women's Shoe Store
Saks Fifth Avenue is your designer shoe resource for brands including Gucci and Jimmy Choo. Get your next pair of Robert Clergerie sandals and other luxury lines at Abersons. J.Cole Shoes carries a generous selection of designers, including Ugg, Teva and Free People.
Balliets offers lines such as Valentino and See by Chloe in stylish digs. Founded in 2015 in the Paseo District, Betsy King Shoes curates fine shoes from designers including Jeffery Campbell. Dillard's delivers designer shoe options including Gianni Bini and Jessica Simpson.
18 Holes
A championship course, Southern Hills Country Club is among the top 100 courses worldwide and has hosted a variety of lauded tournaments since its opening. Cherokee Hills Golf Club at Hard Rock Casino was designed in 1924 by Perry Maxwell and later updated by Tripp Davis; experienced and novice golfers alike can enjoy the course. The Club at Forest Ridge is an award winning golf course on former cattle lands in Broken Arrow. Battle Creek Golf Club is conveniently located near Bass Pro Shops and offers challenging play for athletes.
For more than a century, Oklahoma City Golf and Country Club has provided golfing opportunities to 1,000+ families. Gaillardia Country Club is a luxurious and elegant opportunity for leisure and a relaxing round of golf. Improve your golf game among lake views with a choice of two courses at Lake Hefner Golf Club.
Amusement/Water Park
Found on Riverside Drive in Tulsa, Gathering Place is a world-class park and recreational mecca for all ages. Scissortail Park in OKC draws families from across the state to enjoy nature, the occasional farmers market, weekly programming and more. With a Wild West theme and thrilling rides, Frontier City is family fun central.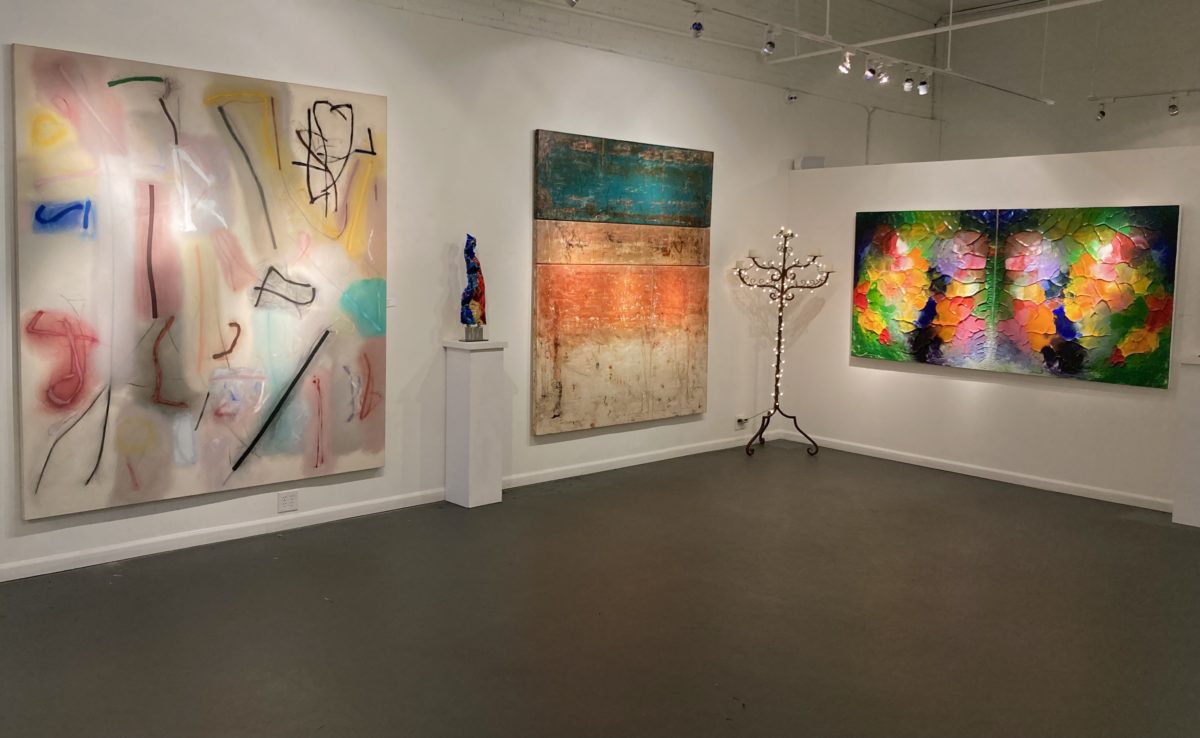 Art Gallery
M.A. Doran Gallery on Brookside, founded by Mary Ann Doran in 1979, offers exhibitions of both established and up-and-coming artists in the mediums of sculpture, paintings and fine crafts. From private homes to public spaces, Royce Myers Art Ltd. places art around Tulsa with over three decades of experience. Located on 11th Street, Joseph Gierek Fine Art features gorgeous art by creators including Sarah Bienvenu and Sue Clancy.
Exhibits change monthly at JRB Art at the Elms in the Paseo Art District. ARTSPACE at Untitled is an experiential mix of exhibitions and community interactivity. Artist-owned and run DNA Galleries is in the historic Plaza District.
Bar
in the raw cocktails are sure to intrigue, along with an elegant ambiance and delicious eats. Downtown's in the raw vu earns major kudos for its craft cocktails in stylish digs. Bar Serra in Utica Square offers a fresh and elevated neighborhood bar and bite experience. A destination bar, Valkyrie provides a comfortable, upbeat atmosphere in the Tulsa Arts District. Reservations are suggested at Hodges Bend to best partake in expertly prepared classic and interpreted cocktails. According to its many fans, your next favorite bottle awaits you at Vintage Wine Bar.
Pub W offers happy hours with in-house, from-scratch featured foods in OKC. Norman's O'Connell's Irish Pub and Grille on Campus Corner features brews and pub grub in a relaxed atmosphere. Billed as a dive bar in Inner City Northside, Lost Highway beckons with classic bar vibes.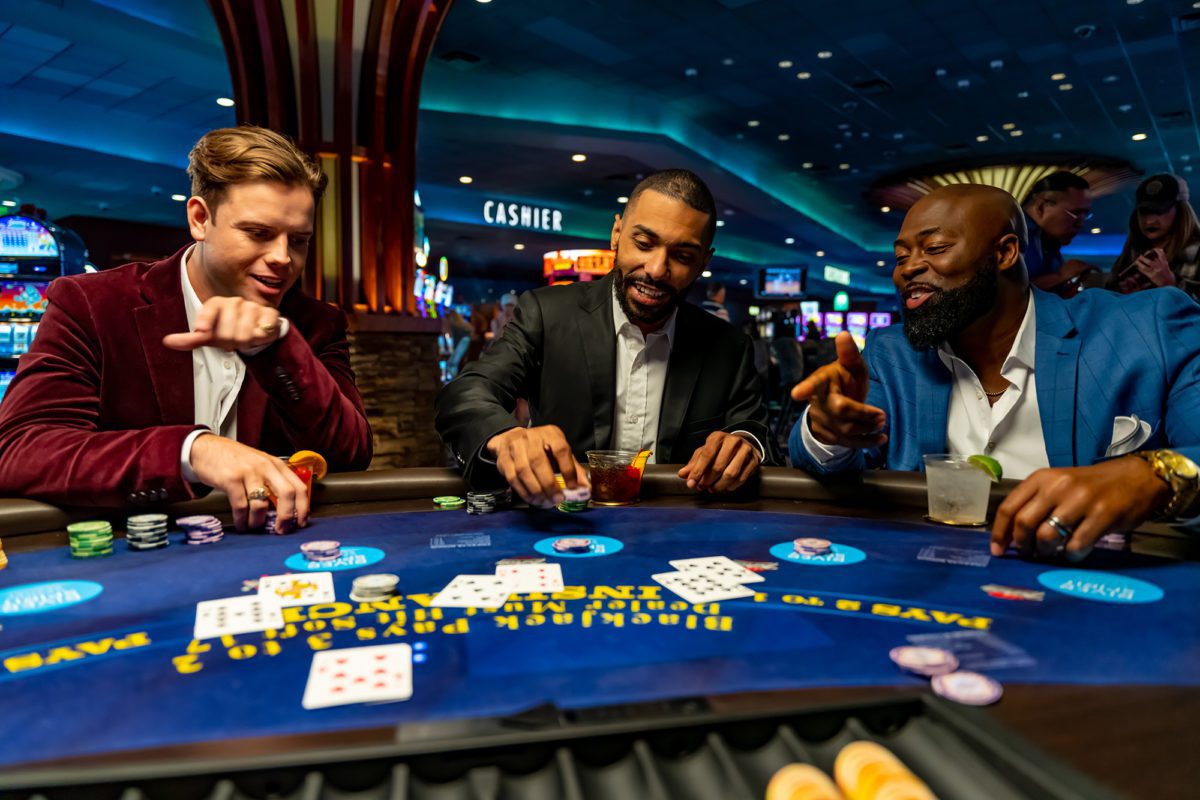 Casino
Go for the golf, live entertainment, games, dining and fun at Hard Rock Hotel and Casino Tulsa, where you can win big on one of thousands of casino offerings. A high-rise hotel and upscale entertainment venue, River Spirit Casino Resort offers ample casino options alongside luxury accommodations and a resort-style pool. Come, play and stay at Osage Casino and Resort with live entertainment, gaming, dining and luxury hotel amenities.
Gaming, entertainment, resort amenities – Durant's Choctaw Casino and Resort has it all and more, including over 7,400 slot machines and action-packed tables. FireLake Casino and Entertainment Center in Shawnee offers bowling, arcades, multiple dining options and more. Serving the Norman area for more than a decade, Riverwind Casino dazzles with all-star entertainment, dining and gaming. Grand Casino Hotel and Resort in Shawnee features Vegas-level gaming and a Brazilian steakhouse in a 14 story resort tower.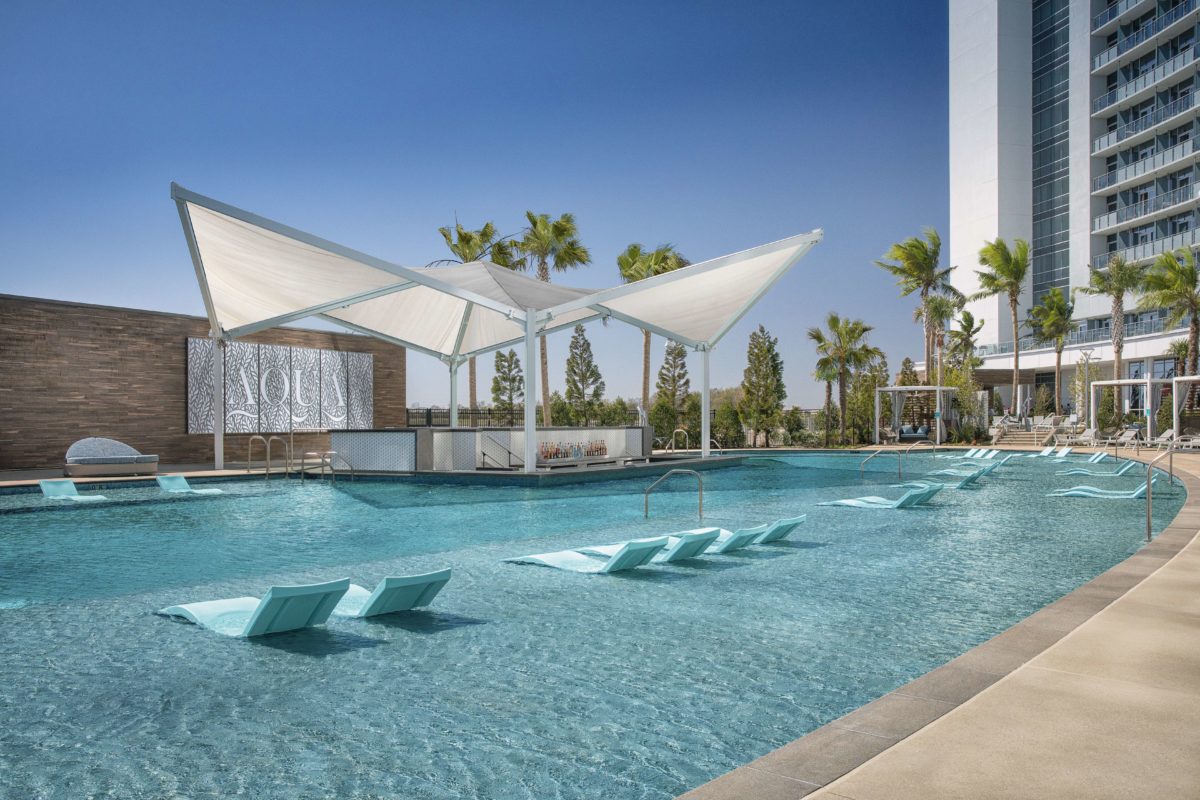 Cinema/Movie Theater
Regal Warren Theatre is an elevated movie-going experience that includes dining at your seat; the franchise won in both major metros. Enjoy IMAX and first-run movies at Cinemark, also a winner in both cities. Lovingly refurbished, Circle Cinema is an historic art house theater located in the Kendall Whittier District of Tulsa. In OKC, AMC Penn Square 10 shows all the latest films with delicious concessions and comfortable seats.
Concert Venue
BOK Center is home to professional hockey action with the Tulsa Oilers and brings in all-star entertainment including Madonna and the Jonas Brothers. Over the decades, many greats have graced the Cain's Ballroom stage and continue today. Whether it's a Tulsa Ballet show or the latest Celebrity Attractions Broadway action, Tulsa Performing Arts Center is the key to a memorable night out. From timely plays to musical extravaganzas, Tulsa Theatre offers thrilling entertainment.
Paycom Center in Bricktown brings world-class entertainment to OKC, with big names including Jason Aldean and the Ringling Bros Circus. Music, drinks, food – find it all at The Jones Assembly in the west end of OKC on Historic Film Row. Styled after New Orleans, the University of Central Oklahoma Jazz Lab live events will get your toe tapping and features a variety of talented artists.
Hotel
Make Tulsa your weekend staycation at River Spirit Casino Resort with luxurious suites overlooking the Arkansas River; the resort-style pool, dining options and casino will make you want to extend your stay. Enjoy the weekend away with golf, music and dining at Hard Rock Hotel and Casino Tulsa, or take a trip to the casino for high-adrenaline fun. The 11-story Tulsa Club Hotel is located in the Deco District and is a go-to destination for luxury lodging.
The Skirvin Hilton Hotel is located at 1 Park Avenue in downtown OKC, and offers luxury amenities in an historic 1911 building. A four-star hotel, Renaissance Waterford Nichols Hills offers a boutique hotel luxury experience near downtown OKC. 21c Museum Hotel is 135 rooms that will remind one of a NYC-style loft apartment.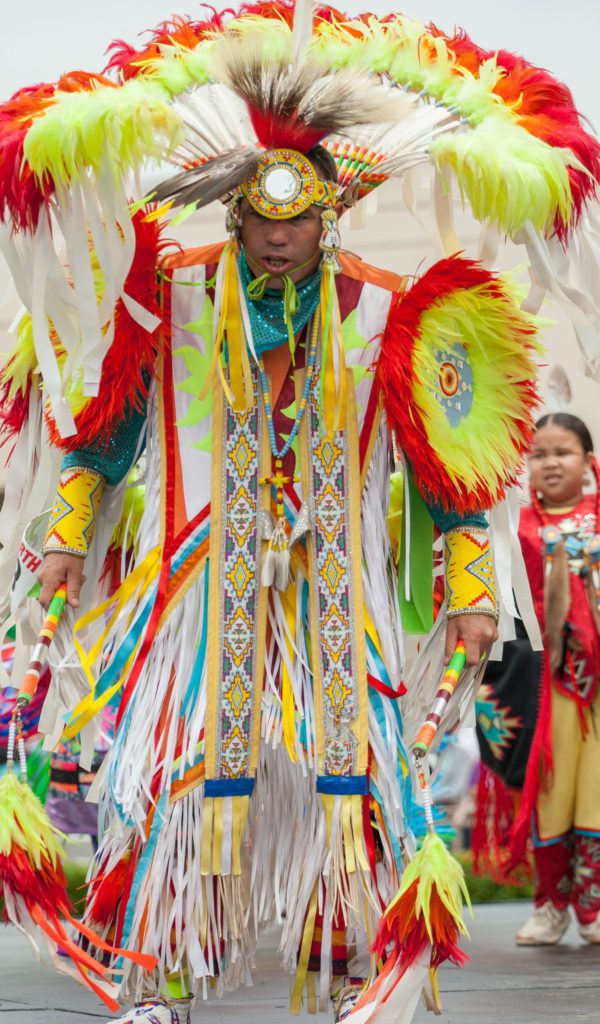 Local Festival
Celebrate the 44th annual Tulsa Oktoberfest from October 19-22 with food, fun and dancing – and don't forget the beer! Saint Francis Tulsa Tough runs in June for cyclists at every level over three days; it has become a cultural touchstone for Oklahomans around the state. 2023 was the 50th year of beloved arts festival Tulsa Mayfest. Tulsa Greek Festival is sure to excite with food, dancing and tours on Sept. 21-23, presented again by Holy Trinity Greek Orthodox Church.
Red Earth Festival is nearing its fourth decade in OKC, returning yearly at the National Cowboy Museum and Western Heritage Center. Join 60,000 art lovers at Paseo Arts Festival, held every Memorial Day weekend in the Paseo Arts District. A tradition since 1967, Festival of the Arts showcases performing and visual arts in downtown OKC's Bicentennial Park.
Local Icon/Landmark
Gathering Place features playgrounds, dining, boat rentals, outdoor events and programming and has become an award-winning destination for travelers around the globe. Tulsa's stretch of Route 66 continues to see improvements as more attractive stops for shopping, dining and photo opportunities arise. His massive form towers over Expo Square as a Tulsa icon – he's the Golden Driller.
Oklahoma City National Memorial and Museum offers insight and a moving experience via touchscreens, galleries, theaters and exhibits. A haven of natural beauty, Scissortail Park features farmers markets, live music events, sports courts and more. With a memorable visual impact, Devon Energy Center soars 50 stories into the Oklahoma sky.
Local Park
Meeting at Gathering Place on Riverside Drive for a bite or workout is always a great choice. River Parks is a Tulsa treasure with 26 miles of tree-lined, picturesque running and biking paths. A bustling green space in the heart of the Tulsa Arts District, Guthrie Green is a live music, entertainment and food truck paradise.
Scissortail Park is 70 acres of parkland ranging from the Oklahoma River all the way to downtown OKC. Highlighted by the Crystal Bridge, Myriad Botanical Gardens is 15 acres of Mother Nature's bounty in downtown OKC. Hefner Park offers water sports, walking trails and panoramic lake vistas.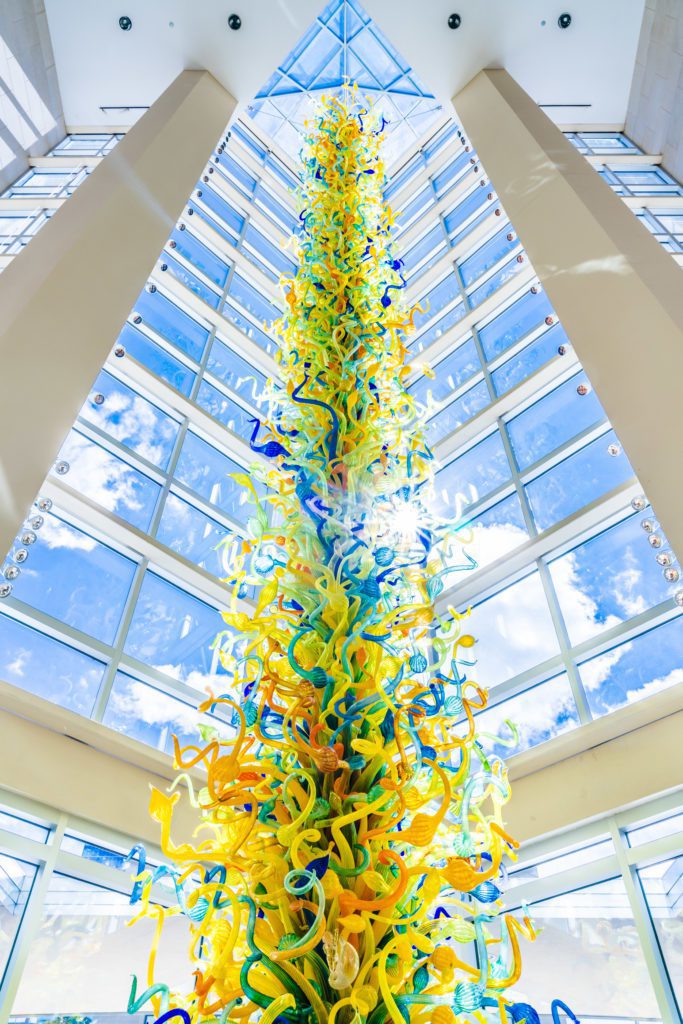 Museum
Home to the world's largest collection of art on the American West, Gilcrease Museum northwest of downtown Tulsa is a bucket list destination and will soon re-open with dazzling renovations. Once a family home mansion, Philbrook Museum is a renowned Tulsa jewel of fine arts and award-winning gardens. A child's wonderland of discovery, creativity and science awaits at Discovery Lab. Don't miss the world's largest exhibit of bull sharks at Oklahoma Aquarium in Jenks, which also offers programming and an array of aquatic fun. Tulsa Air and Space Museum & Planetarium is an afternoon of high-flying exhibits and wonder.
With a theater, restaurant and exciting exhibitions, Oklahoma City Museum of Art is hours of family fun; the museum offers a variety of artworks including an exhibition of work by Dale Chihuly. Bucket list destination National Cowboy and Western Heritage Museum is the country's treasure trove of Western Americana art and legacy. Find Fred Jones Jr. Museum of Art in Norman on OU's campus and explore collections including Native American, Southwest and 20th century American art.
Neighboring State
Razorback action, Eureka Springs attractions, mountains, lakes and so much more await in nearby Arkansas. Our southern neighbor, Texas brims with cowboy mythos and big city lights of Houston, Dallas and the state capital of Austin. Whether cold weather sports or summer camping in mountain meadows, Colorado is an outdoor ethusiast's dream. Known for its enchanting ways, New Mexico is a desert destination with great art and food to boot.
Night Out Without the Kids
Wander unique boutiques, sip icy, locally made root beer, and sample fine dining and so much more on Brookside. Downtown Tulsa boasts architectural wonders of oil-money-funded art deco, historic districts, hotspots and more. The long-lived and beloved Admiral Twin Drive-In will transform your date into a retro romance.
Celebrating time together over a luxurious meal at Mahogany Prime Steakhouse is a yes, please. A night at an Oklahoma City Thunder Game will get your heart thundering. Take in the modern elegance at Red PrimeSteak with skylights and 18-foot ceilings.
Oklahoma Weekend Getaway Destination
Rent a lakeside getaway or stay for the day; either way, Beavers Bend State Park and Nature Center in Broken Bow lures generations of Oklahomans. With 46,500 acres of watersports and fishing, Grand Lake O' The Cherokees in Grove is known as the best bass fishing in the country; the destination is a favorite in Tulsa and OKC alike. Found near Fort Sill, Medicine Park is a vintage resort town that greets those entering the 60,000-acre Wichita Mountain Wildlife Refuge.
Turner Falls Park near Davis in the Arbuckle Mountains is a discovery of walking paths and, in the right season, a 77-foot waterfall. Among the largest freshwater lakes in Oklahoma, Broken Bow Lake is about nine miles from the city. For fishing and boating adventure, get to Lake Texoma near Denison.
Performing Arts Organization
Celebrity Attractions brings Broadway to Tulsa with highlights this season including Disney's Aladdin, plus Hairspray and Beetlejuice. Tulsa Opera offers fresh productions of classic operatic works like Aida and an array of community programming. A professional company lauded internationally, Tulsa Ballet was founded in 1956 by Roman Jasinski, Moscelyne Larkin and Rosalie Talbot. Tulsa Symphony, formed in 2005 by members of the former Tulsa Philharmonic, delivers a soaring season with highlights including a presentation of Berlioz's Symphonie Fantasique.
A professional dance company and school, Oklahoma City Ballet was founded in 1963 and offers a variety of enticing performances throughout the year. Oklahoma City Philharmonic delights the community with family shows, alongside Pops and Classics performances. OKC Broadway presentations grace the Civic Center Music Hall stage, with upcoming offerings like Wicked and Mamma Mia!
Professional Sports Team
Oklahoma City Thunder takes on other NBA giants in b-ball action. ONEOK Stadium in downtown Tulsa is home to minor league baseball's Tulsa Drillers. A Triple-A affiliate of the LA Dodgers, Oklahoma City Dodgers play Minor League Baseball home games at Chickasaw Bricktown Ballpark.
Pub/Brewery
A grand master of Tulsa brews since 1998, Marshall Brewing Company is the area's first production craft brewery. Cabin Boys Brewery grew from an idea born in a cabin in the woods to expand to Tulsa and Claremore locations. Bricktown Brewery is a tap house favorite for award-winning brews.
Republic Gastropub creates an atmosphere that blends upscale cool with beer bar chic and boasts 100 different beers on tap. An OKC favorite since 1994, Belle Isle Restaurant and Brewery pours the handcrafted brews. O'Connell's Irish Pub and Grille in Norman is known for their beers and Wednesday's 'build your own burger' special.
Small Town
Bixby sits pretty on the Arkansas River with plenty of shopping, dining and outdoor recreation options for a jam-packed day of fun. Explore the Rose District in downtown Broken Arrow, and don't forget a stop in Bass Pro Shops, area eateries and performing arts venues. A growing community, Claremore offers unique shopping, museums and hotels for a titillating day out. Jenks is a destination in itself with the Oklahoma Aquarium, award-winning schools, dining and entertainment galore.
Home of the OSU Cowboys, Stillwater beckons with its welcoming atmosphere, small-town feel and large-city amenities. Yukon was created in 1891 with around 25 residents; now the bustling city of 24,000 offers a variety of entertainment options as well as dining galore. Guthrie offers a festival for every season – ranging from 89ers Day in April to the Territorial Christmas Celebration in December.
Wedding or Party Venue
Create your dream wedding or event in splendid, lush botanical areas at Tulsa Botanic Garden in the picturesque Osage Hills. Pretty as a picture, Muskogee's Eight Ten Ranch & Cattle Co. is a farmhouse indoor/outdoor venue space for weddings, family events, high school proms and so much more. A historic West Tulsa treasure, White House Mansion offers 10,000 square feet on 10 acres, with gorgeous views and a helpful staff.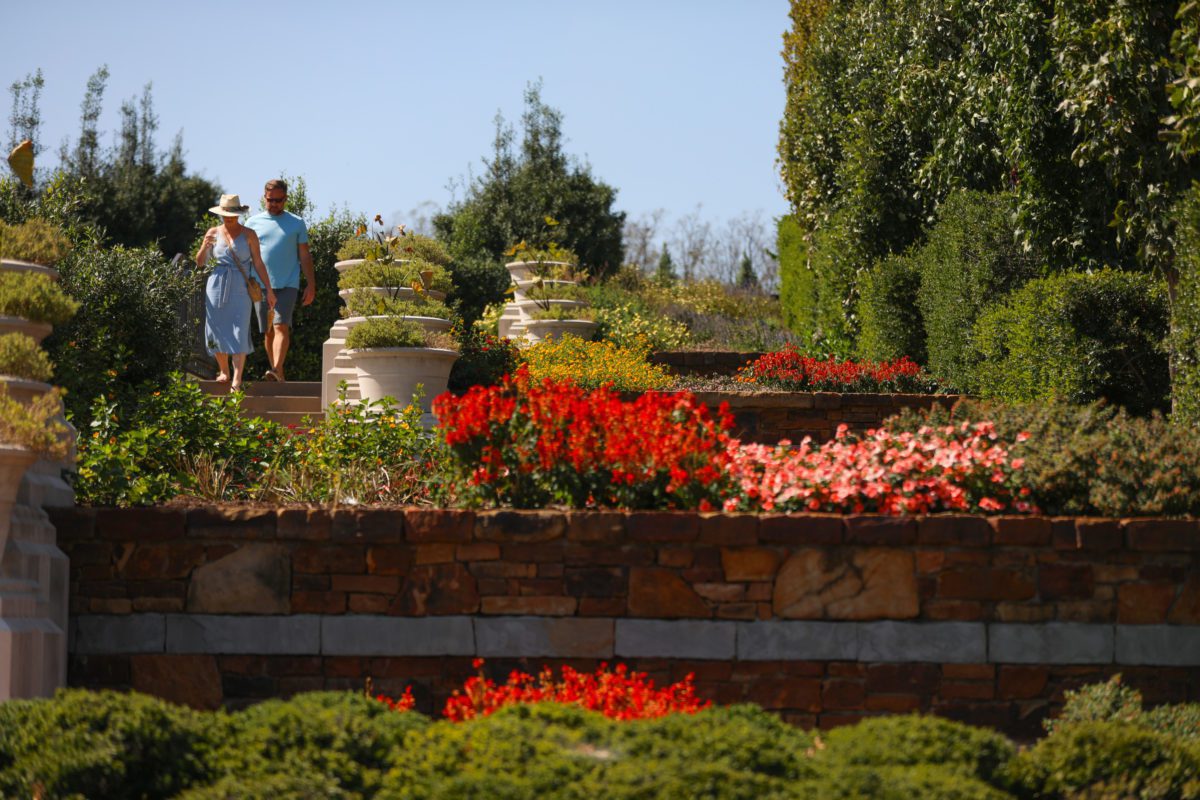 The National Cowboy and Western Heritage Museum venue options include outdoor gardens, the Sam Noble Special Events Center, Western States Plaza and the S.B. "Burk" Burnett Board Room. Head northwest from Edmond to Clauren Ridge Vineyard and Winery for indoor and outdoor venue options and beautiful amenities. Coles Garden features 13 acres of grounds and flower gardens as well as elegant indoor venue spaces.
Asian
When it comes to Thai, go authentic and award-winning with the ever-popular Lanna Thai. Roka offers up meals you'll want to repeat, with Oklahoma ingredients created with passionate Thai style. Generations of Tulsans continue to visit Ri Le's for fresh, flavorful dishes including vegetarian options. With three area locations, KEO Asian Cuisine offers an upscale casual setting for a fresh take on Southeast Asian cuisine.
Among the Western Concepts Family of Restaurants group, Sushi Neko is Oklahoma City's go-to for all types of sushi and Japanese dishes. Musashi's Japanese Steakhouse is presented in the tradition of samurai Miyamoto Musashi with meals you won't soon forget. Situated on North Classen Boulevard, Grand House Asian Bistro features specialties in Chinese, Thai and Vietnamese cuisine.
Bakery/Wedding Cakes
A family-owned Tulsa mainstay, Merritt's Bakery offers cakes, pastries, cookies and other yummies galore with expert customer service. Ludger's Bavarian Cakery is a coffeehouse and old world bakery featuring rich and luscious delicacies. Broken Arrow's Rose District is home to boutique bakery Laurannae Baking Co., your source for espresso and heavenly pastry goodness.
Amy Cakes is known for edible art in custom designed cakes and desserts you'll have to see to believe. Founded in 1982, family-owned Raspberries n' Creme is a resource for baked goods such as brownies and cupcakes. Consider a tasting consultation at Andrea Howard Cakes, which can provide visually stunning and delicious options for any occasion.
Barbecue
Convenient Rib Crib locations throughout northeast Oklahoma make it easy to satisfy the whole family with tasty meats and sides. Albert G's Barbecue offers locations in midtown and Tulsa Hills for smoked wings, delicious sides and secret recipe favorites. The mouthwatering aroma of charcoal grilled barbecue greets diners at Burn Co. Barbeque. Billy Sims Barbecue is sure to impress with its wide range of goodies and was a winner in both major metros.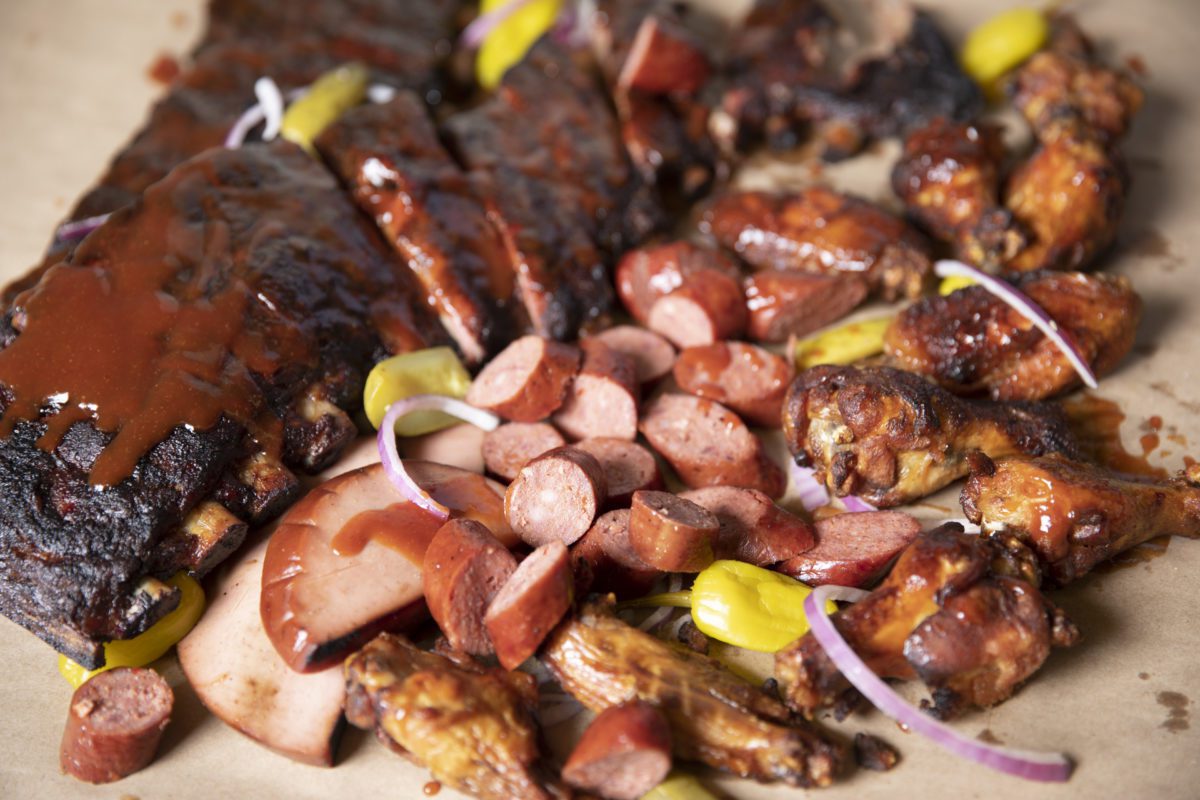 Earl's Rib Palace is known for memorable barbecue and its mouthwatering house sauce. With rustic brick walls and a menu brimming with house-smoked specialties like prime rib, Iron Star Urban Barbecue is a foodie destination.
Breakfast
Brookside by Day is a classic breakfast destination for an enjoyable coffee and eggs repast. Get your fresh baked goodies and daily specials at Queenies in Utica Square. The dishes and house-made pastries are creative and memorable at Bramble Breakfast & Bar. Whether you come for the house cinnamon rolls or other breakfast dishes, Savoy on Sheridan is a Tulsa classic. Tally's Good Food Café is located on historic Route 66 and south Tulsa with breakfast classics.
A Hal Smith Restaurant, Neighborhood J.A.M. offers creative twists on breakfast classics such as a variety of eggs Benedict concoctions. Syrup is a sumptuous breakfast experience with locations in Norman and OKC. Hatch Early Mood Food is a next level, from-scratch breakfast and brunch adventure with notable house specialties.
Brunch
Stop at the ever-stylish and sleek Restaurant Basque and choose from European specialties as shared small plates for a lively brunch. Polo Grill offers brunch Fridays, Saturdays and Sundays with a weekly special. Perhaps begin with a creative starter like bacon jam at Smoke. Take in the morning from Utica Square at Queenies. Neighborhood J.A.M. offers everything yummy for a morning or afternoon nosh.
The Mule offers award-winning, highly rated brunch experiences in Edmond and OKC. Brunch is Saturday and Sunday, 10:30 to 2 p.m. at Pub W and you won't want to miss it. Reservations are always a good idea at Flint where you don't want to miss the crab cake Benedict.
Budget-Friendly
Grab a pre-made sandwich or tasty fresh salad for breakfast or lunch at downtown's Boston Avenue Grille & Catering. Mother Road Market features local restaurateurs and new concepts gathered in a shared dining space, so everyone in your party can choose their favorites. Tacos Don Francisco offers an online rewards club and easy-to-afford combos.
Modestly appointed and known for reasonable prices, Beverly's Pancake House offers dine in and take out. Stop in at Smitty's Garage Burgers & Beer for happy hours and weekend specials. Jeff's Country Café offers breakfast specials that keep the locals coming back.
Burger
Ron's Hamburgers and Chili is Tulsa-area-famous for memorable chili in a bowl and as a topping for your next burger. You'll keep coming back for the juicy goodness of Fat Guy's Burger Bar. Get a double-ground brisket burger done your way at Treys Bar & Grill.
Choose your protein and favorite S&B's Burger Joint configuration. Patty Wagon serves specialty burgers on buttery toasted buns. Bricktown Brewery burgers are made of Creekstone Farms Black Angus Beef and are a must-try.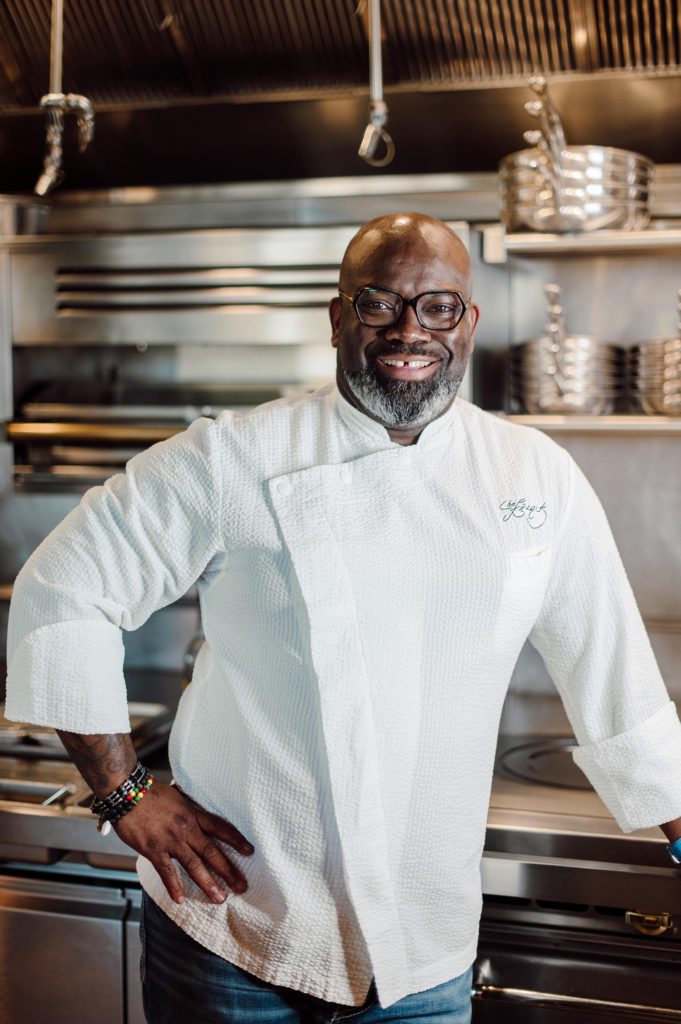 Chef
Chef William Lyle curates menus for both the casual 31st and more formal penthouse 32nd floors of The Summit Club, providing innovative and delicious cuisine for all. Justin Thompson of Justin Thompson Restaurants continues to bring elegant and creative dining concepts to Tulsa, including Juniper and the new Freya: Nordic Kitchen. Lowood executive chef Trevor Tack is lauded for keeping it fresh and fun with new menu options sure to delight.
Chef Andrew Black of Grey Sweater recently won Best Chef: Southwest at the 2023 James Beard Awards – a prestigious honor for a notable chef. Ryan Parrott of Humankind Hospitality Services has been cooking with a passion since the age of 15. Kurt Fleischfresser of Western Concepts Restaurant Group oversees $8 million in revenue annually and offers up dynamic, delicious dishes at his restaurants.
Comfort Food
Ridge Grill comfort food choices include Wo's lobster macaroni and cheese with bacon and silky smoked cheese sauce. Blue Moon Café features old school favorites including fresh baked breads. Get your comfort on with an old fashioned burger and loaded cheese fries at The Brook Restaurant and Bar.
Choose among home style entrees like chicken fried steak at Black Bear Diner. Meatloaf, pot roast, shrimp with grits and a plethora of comfort faves await you at The Press. Poblano Grill welcomes hungry diners with signature combos and delicious Mexican dinners.
Deli/Sandwich Shop
Dilly Diner starts with fresh baked everything, building your perfect sandwich and other entrees from there. Even the pickles are house made at Trencher Delicatessen found on Harvard, which touts a new bar. Classic water-boiled bagels and your favorite toppings are found at New York Bagel Café.
Edmond's Café 501 offers soups, salads, creative handheld options and more. With convenient locations in the metro, Jersey Mike's serves up your favorite fresh sandwich with panache. Neptune Submarine Sandwiches features a drive-through option for lunch, plus sides and drinks.
Dessert
Make dessert a chef-created-event at The Summit Club with succulent treats sure to entice. Get your favorite pastry or choose a daily special at Queenies in Utica Square. It's a wonderland of cakes, cookies and confections at Merritt's Bakery.
OKC Sweets features cakes, cookies, cupcakes, macaroons and more, as well as baking classes. Please your favorite pie lover and head to Pie Junkie in the Plaza District. You can't miss La Baguette Bistro with its 30-foot Eiffel Tower and wafting scents of fresh baked goodness.
Diner
Award-winning Metro Diner at Tulsa Hills rewards diners with home-style comfort food with creative flourish. Longtime Tulsa favorite Tally's Good Food Café features booths, old-fashioned counter service and in-house specials. Freeway Café has three Tulsa area locations with classic diner food and savory stir fry specials.
It's always Sunday morning at Sunnyside Diner, so enjoy choosing from waffles, eggs every way and other yummy creations. Beverly's Pancake House is OKC's 24-hours-a-day option for breakfast, lunch or dinner. For that old-time classic diner experience, head to Jeff's Country Café on North Classen Boulevard.
Fast Food
Sonic Drive-In beverage options are endless along with burgers, chicken, fries, mozzarella sticks and more at locations statewide. Chick-fil-A drive-through is a ballet of efficiency as speedy workers collaborate to get you your chicken-centric deliciousness. Braum's fast food choices include the 'bag of burgers,' and you won't want to forget the seasonally changing ice-cream sundae specials.
Fine Dining
Treat yourself and dear ones to an unforgettable evening of fine dining and panoramic views at The Summit Club. For wine and steak pairing expertise and attentive service, visit Mahogany Prime Steakhouse, a winner in both major metros. Polo Grill's wine cellar is award-winning, making the Utica Square favorite a dining destination for special occasions. Discerning downtown Tulsa diners return again and again for creative, elegant fine dining at Juniper. Chef-owned and operated, French Hen is not to be missed for fine French cuisine.
Grey Sweater engages all of the senses to create delicious culinary experiences. Mickey Mantle's Steakhouse is a destination evening with a chef-driven menu in an upscale casual setting.
Hidden Gem
A from-scratch kitchen, Amelia's Wood Fired Cuisine beckons in the Tulsa Arts District, touting delicious meals, relaxing ambiance and an open kitchen to watch the chefs at work. Lowood in downtown Tulsa's East Village puts an emphasis on freshly made and locally grown culinary artistry. Find the secret door and you enter the elusive, exclusive Bull in the Alley in Tulsa's Deco District. Founded in 2005, Living Kitchen Farm and Dairy is an experience in multi-course tasting menus of agricultural cuisine. FarmBar gathers the finest of local ingredients to create a seasonal, a la carte menu and multi-course tasting menus. Reservations are a good idea to best enjoy the French cuisine and elegant tradition of Boston Title & Abstract.
Going seven decades strong and lauded on foodie media, Florence's Restaurant features barbecue and homemade, country soul food. The Italian family heritage recipes and traditions makes for an authentic experience at Vito's Ristorante. Celebrate Southwestern country food at The Press and follow social media for celebrations such as July 14th's National Mac and Cheese Day.
Ice Cream Shop
Happily found statewide, Braum's features an array of mainstays and changing specialty flavors for a succulent treat any day of the week. Get to downtown Tulsa and discover limited run varieties at Rose Rock Microcreamery and traditional favorites like the Rose Rock, comprised of strawberry, pecans and chocolate. Yum! Generations continue the tradition of sampling and picking a flavor at Baskin-Robbins found statewide. Located in Tulsa area locations, STG Gelateria presents fresh batches of authentic Italian gelato daily.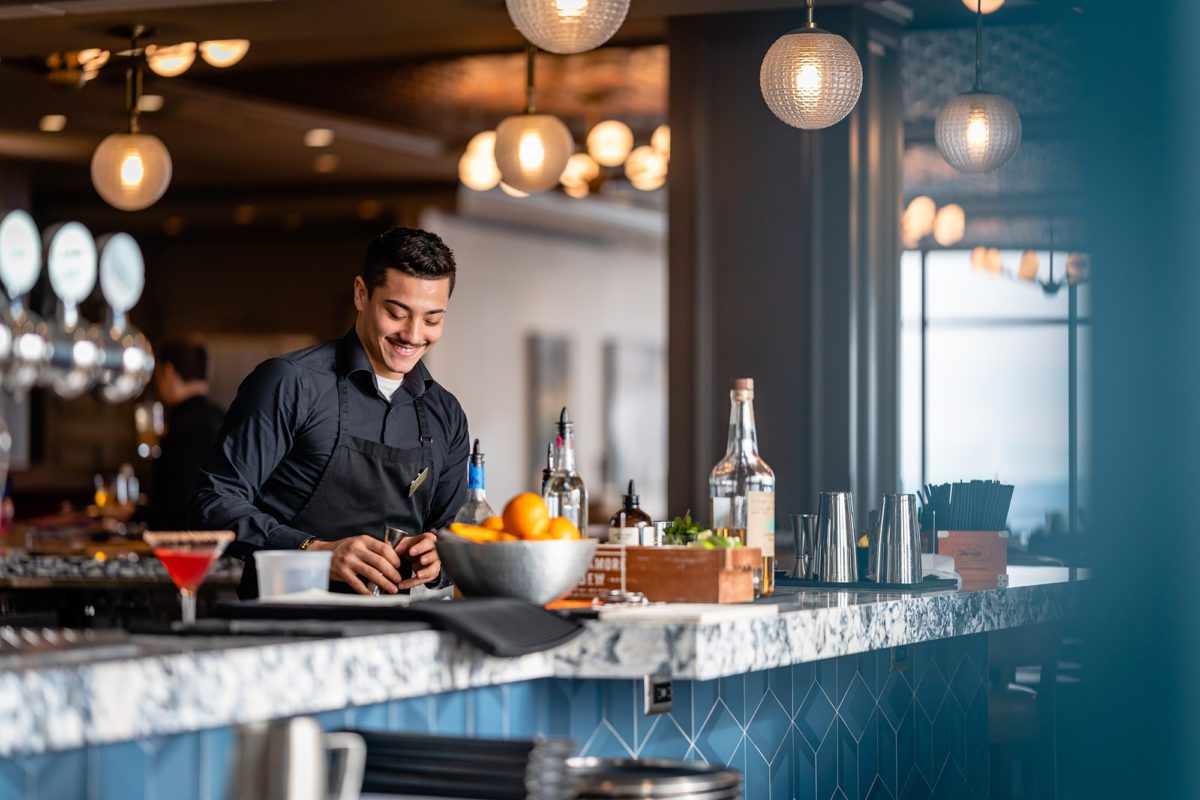 Italian
Villa Ravenna Fine Dining dazzles with seafood, game meat creations, handmade pastas and daily specials. Biga, located on Brookside, is helmed by chef Tuck Curren and features authentic Italian dishes and an extensive wine selection. Owned by the Aloisio family, Mondo's Ristorante Italian is a welcoming dining experience on Brookside. Enjoy the old world charm of Mehdi Khezri's Ti Amo Ristorante Italiano with locations in downtown Tulsa and at 61st and Sheridan. Every meal is memorable at Dalesandro's – try the lasagna made with fresh goat's milk ricotta or the swordfish piccata. Prossimo Ristorante on Cherry Street presents delectable pastas and other Italian-inspired dishes. Tucci's continues more than a quarter century of serving up Italian favorites from the heart of Cherry Street.
With an intimate setting, Stella Modern Italian Cuisine provides luscious, memorable Italian food located in Oklahoma City. Take in the view of Waterford Pond while dining on modern favorites and authentic Italian classics at Bellini's Ristorante and Grill. Vito's Ristorante serves up memorable house specialties like Chicken Spedini – grilled boneless chicken coated in house-made seasoned bread crumbs and adorned in amogio.
Local Coffee Shop
A boutique bakery and pastry bar, Laurannae Baking Co. serves espresso and other goodies in Broken Arrow's Rose District. A Tulsa-headquartered purveyor of fine coffee, Topeca Coffee is a community hub with three locations. DoubleShot Coffee Co., a small crafter roaster, is a favorite in the downtown Tulsa community.
Whether from a Guthrie café or sold worldwide, Hoboken Coffee Roasters delivers memorable joe. Coffee and snow cones and a giant beanstalk – oh my – it's Norman's Beanstalk Coffee and Sno. Hi Tea x Coffee Tree is a fun, funky stop for bubble tea and coffee beverages.
Margarita
Mi Cocina features an eponymous margarita consisting of Sauza Silver Tequila and lime juice along with a frozen skinny version with Dulce Vida Organic Tequila Blanco and agave. Ridge Cantina rocks several versions of margaritas including the Hibiscus with house tequila, lime juice, orange liqueur and homemade hibiscus simple syrup. The top shelf margarita at Café Olé includes a shot of Grand Marnier.
Original and flavored margaritas come by the pitcher at OKC's Poblano Grill. Iguana Mexican Grill offers a large array of margarita versions including a Spicy Mango. Choose among icy and creative margarita concoctions at Alfredo's Mexican Café, with locations in Edmond, Moore and Yukon.
Mexican
Mi Cocina on Cherry Street offers a super fresh, upscale Mexican cuisine dining experience. Try the Mexican street corn – on or off the cob – with chili aioli, quesa fresca and lime juice at Ridge Cantina. Award winning El Rancho Grande on Tulsa's stretch of Route 66 has been serving Tulsans since 1953. Cancun International Restaurant has built a loyal following with their authentic specialties. Known for their chili rellenos and other southwestern favorites, Ricardo's has served Tulsa since 1975. El Maguey in Sand Springs is known for fresh, authentic Mexican dishes and seafood entrees.
Find Iguana Mexican Grill in historic Automobile Alley and take in the brick walls and old school cool. Poblano Grill boasts everything fresh including signature dishes like the carne asada tacos. Mama Roja Mexican Kitchen sits pretty overlooking Lake Hefner and serves up house favorites like hand-rolled chimichangas.
Outside Dining
Don't miss in the raw vu and its expansive views of downtown Tulsa from the 6th floor of the Vast building – it's sure to impress. Take in the midtown elan of Polo Grill and sip a cocktail outdoors. Check out the steak, seafood and pizza options at Ridge Grill,with outdoor seating and frequent live music. You'll enjoy the views of the Arkansas River at Waterfront Grill in Jenks.
Stella Modern Italian Cuisine offers private dining rooms and patio seating. Enjoy the view of Waterford Pond by dining outdoors at Bellini's Ristorante and Grill. Pearl's Oyster Bar offers a beautiful view of the Nichols Hills on Western Avenue.
Pizza
First begun on Tulsa's Cherry Street, Andolini's Pizzeria has grown to five locations and serves some of the largest and tastiest pizza pies in the state. Just about every Oklahoman has a favorite specialty at Hideaway Pizza. Mazzio's, founded in 1969 in Tulsa, now has locations across multiple states and wows with its pizza pies, appetizers and more.
Place to Take Out-of-Town Guests
The Summit Club is a swoon-worthy destination with gorgeous views and curated chef creations in downtown Tulsa. You'll find Amelia's Wood Fired Cuisine near the Woody Guthrie Center downtown; the cuisine, atmosphere and drinks are sure to impress. Lowood is a wine bar and eatery focused on fresh, local ingredients and memorable meals from an amalgam of traditions and cultures. Oren is found at Brookside's Center 1 and offers locally sourced French and European-inspired dishes. Evocative as a fine cigar, Smoke on Cherry Street is a memorable night out with chef specials and signature cocktails.
Better get a reservation to try the tiered tasting menu and other upscale dishes at Oklahoma City's Grey Sweater. Travel up, up, up the elevator and into the Vast restaurant for panoramic views and tasty chef-curated cuisine. The Jones Assembly in the west end of downtown on historic Film Row is a music and regional cuisine destination.
Restaurant Group
Headquartered in Tulsa, Justin Thompson Restaurants graces diners with award winning culinary concepts that have become Tulsa mainstays. Hal Smith Restaurants was established in 1986 and currently operates eateries in at least 80 locations across seven states. A Good Egg Dining Group restaurants include Iron Star, Tuckers Onion Burgers, The Drake and Mexican Radio. McNellie's Group has continued to bring new concepts to Oklahomans including Dilly Diner, The Tavern and Fassler Hall.
Seafood
Bodean is both a seafood market and fine dining destination and has served up the freshest treats from the ocean since 1968. Located in Broken Arrow, Bonefish Grill serves market-fresh seafood, fish and wood-grilled specialties. Peacemaker Lobster and Crab Co. in downtown Tulsa is a funky and fresh take on the traditional seafood joint.
Using the freshest of seafood and influenced by Asian, Creole, Mediterranean and Southwest U.S. cuisines, Pearl's Oyster Bar is an Oklahoma City favorite. With backwoods fishing cabin décor, Trapper's Fishcamp and Grill serves up seafood, plus alligator and other beloved American dishes. Found in the heart of downtown OKC, The Manhattan is an American bar and restaurant offering favorites including lobster risotto.
Steakhouse
Fleming's Prime Steakhouse & Wine Bar in Utica Square is a steak mecca and features a selection of at least 100 wines. Make an evening of it at Mahogany Prime Steakhouse, a winner in both major metros. Discover the finest USDA Prime steaks available, served on hot plates at Ruth's Chris Steak House at River Spirit Casino Resort. Hip and upscale, Prhyme Downtown Steakhouse is a modern take on the classic steakhouse experience. Be sure to get your reservations in at Bull in the Alley for a refined meal with subdued lighting and impeccable service.
With a fabled 1945 beginning, Cattlemen's Steakhouse answers today's quest for the perfectly aged steak. Try the 40 day dry aged rib eye at Red PrimeSteak. A destination restaurant since 1973, Junior's is rich in elegance and ambiance. Mickey Mantle's Steakhouse is a 10,000 square foot landmark founded in 2000 on historic Mickey Mantle Drive. Edmond's Boulevard Steakhouse has been a prime dining experience since 1998.
Stylish New Restaurant
Everything at The Hemingway on Cherry Street is an experience to remember, especially the steak, wine and whiskey. A Justin Thompson restaurant, Freya: Nordic Kitchen features a unique experience in Scandinavian cuisine. Experience Italian dishes from James Beard nominated Chef Lisa Beckland and Linda Ford at il seme.
With locations in Norman and the Paseo Arts District, Scratch Kitchen and Cocktails features perfected, curated and passionately presented culinary creations and creative cocktails. Family friendly, The Joinery is a restaurant in the historic Oklahoma Furniture Manufacturing Company facility in Bricktown. Found in Oklahoma City's Plaza District, Ma Der Lao Kitchen features Lao cuisine from chef Jeff Chanchaleune. 405 Burger Bar is a hoppin' sports theatre on Norman's Main Street with a mission to serve up the state's best burger.
Sushi
Come to in the raw on Brookside and in south Tulsa for the view and the sushi – including traditional and nouveau sashimi and nigiri choi. Pop up to the sixth floor of the Vast building downtown to dine at in the raw vu which also presents great cocktails and a fun ambiance. Get Edo-mai style sushi at the oldest Japanese bar in Tulsa – Fuji Sushi Bar at 71st and Memorial. Choose from three Yokozuna locations for signature dishes like the Hot Mess roll.
Award-winning Sushi Neko is an Oklahoma City favorite for Japanese cuisine and expertly prepared sushi. Mushashi's Japanese Steakhouse has collected foodie accolades for offering authentic Japanese specialties and fine cuts of steak and seafood. With five locations and an extensive menu, Volcano Sushi Bar and Hibachi features various ways to get your sushi fix.
INDEX
Home
Architect, Residential
1. Jack Arnold – Jack Arnold Companies TUL
2. Brian Freese – Freese Architecture TUL
3. John Duvall – Duvall Atelier TUL
1. Bruce Bockus – Bockus Payne Architecture OKC
2. Hans E. Butzer – Butzer Architects and Urbanism OKC
3. Fitzsimmons Architects OKC
Architect, Commercial Firm
1. KKT Architects, Inc. TUL
2. JCJ Architecture TUL
3. TriArch/Inventure Design TUL
1. Rand Elliott – Rand Elliott Architects OKC
2. Butzer Architects and Urbanism OKC
3. Prime Architects OKC
Bathroom Fixtures
1. Ferguson Bath, Kitchen & Lighting Gallery TUL
2. Tulsa Winnelson TUL
3. Heatwave Supply and Showroom/Pierponts Bath & Kitchen TUL
1. Expressions Home Gallery OKC
2. Ferguson Bath, Kitchen & Lighting Gallery OKC
3. Architectural Hardware Designs OKC
Cabinetry
1. Sullivan's Custom Cabinetry TUL
2. Jay Rambo Co. TUL
3. Mill Creek Lumber TUL
1. Suburban Cabinet Shop OKC
2. Classic Kitchens OKC
Designer Home Furnishings
1. Duvall Atelier/Richard Neel Interiors TUL
2. SR Hughes TUL
3. Matters of Design TUL
1. Scissortail Marketplace OKC
2. ME Home OKC
3. Mister Robert Fine Furniture and Design OKC
Electrical Service
1. Harp Services TUL
2. Gilley Electric/Firefly Electricians TUL
3. Aspen Electrical Services/Houchin Electric Co. TUL
1. Delco Electric, Inc. OKC
2. Ritchie Electric OKC
3. Osborne Electric OKC
Flooring Company, Carpet
1. Johnson Floor and Home Carpet One TUL
2. Grigsby's Carpet, Tile and Hardwood TUL
3. C & C Tile and Carpet Co. TUL
1. Star Flooring OKC
2. Smith Carpet and Tile OKC
3. Mill Creek Carpet and Flooring OKC
Flooring Company, Hardwood
1. Renaissance Hardwood Floors TUL
2. Johnson Floor and Home Carpet One/Grigsby's Carpet Tile & Hardwood TUL
3. Superior Wood Floors and Tile TUL
1. Bryan's Flooring OKC
2. Don's Floor Gallery OKC
3. Floor & Decor OKC
Flooring Company, Tile and Stone
1. Johnson Floor and Home Carpet One TUL
2. TileStone Distributors TUL
3. C & C Tile and Carpet Co./Midwest Marble Co. TUL
1. Midwest Tile, Marble and Granite, Inc. OKC
2. Classic Tile Stone and Marble OKC
3. Miller's Floor Store OKC
Furniture Store
1. TA Lorton TUL
2. Luxe Furniture and Design TUL
3. Bassett/Fifteenth and Home TUL
1. Mathis Home OKC
2. Galleria Furniture & More OKC
3. West Elm OKC
Heating and Air
1. Airco Service STATE
2. Air Comfort Solutions STATE
3. Air Assurance/Air Solutions STATE
Home Builder
1. Brian D. Wiggs Homes TUL
2. Southern Homes, LLC TUL
3. Executive Homes TUL
1. Kent Hoffman Construction OKC
2. John Gilbert – Euthenic Designs OKC
Home Improvement/Appliance Store
1. The Home Depot STATE
2. Lowe's STATE
3. Metro Appliances & More/Hahn Appliance Warehouse STATE
Home Security
1. Alert 360 TUL
2. Advance Alarms TUL
3. Guardian Protection TUL
1. Alert 360 OKC
2. Cox Communications OKC
3. ADT Security Services OKC
In-Home Video/Audio
1. Video Revolution, Inc. TUL
2. Best Buy TUL
3. Phōs TUL
1. Selectsystems by Contemporary Sounds OKC
2. Vox Audio Visual OKC
Interior Designer
1. Jimmy Steinmeyer – Easton-Steinmeyer & Associates/Duvall Atelier TUL
2. Richard Neel Interiors TUL
3. SR Hughes/Jill Croka Designs TUL
1. Jennifer Welch Designs OKC
2. Carson Sees – Sees Design OKC
Kitchen Designer
1. Kitchen Ideas TUL
2. Jay Rambo Co./Kitchens by Powers Design & Build TUL
3. Imperial Kitchens and Baths TUL
1. Edmond Kitchen, Bath, Home, LLC OKC
2. Classic Kitchens OKC
3. Urban Kitchens OKC
Landscape Designer
1. Oklahoma Landscape TUL
2. Elm Creek Landscape and Design TUL
3. Kingdom Landscape TUL
1. Caviness Landscape Design OKC
2. TLC Garden Centers OKC
3. Total Environment OKC
Lawn, Garden and Indoor Plant Store/Plant Nursery
1. Southwood Landscape and Garden Center TUL
2. Sanders Nursery & Distribution TUL
3. Hardscape Materials/Cohlmia's the Plant Place TUL
1. TLC Garden Centers OKC
2. Calvert's Plant Interiors OKC
3. Lowe's/The Home Depot OKC
Lighting Store/Indoor and Outdoor Lighting
1. Garbe's Lighting TUL
2. Ferguson Bath, Kitchen & Lighting Gallery TUL
3. Oklahoma Lighting Distributors TUL
1. Hunzicker Lighting Gallery OKC
2. Lowe's OKC
3. Ferguson Bath, Kitchen & Lighting Gallery OKC
New Development
1. The Bob Dylan Center TUL
2. OKPOP Museum TUL
3. The Church Studio/Fab Lab Tulsa TUL
1. Ski OKC at RIVERSPORT OKC
2. The Half OKC
3. WOKA Whitewater Park OKC
Paint Store
1. Sherwin-Williams STATE
2. Spectrum Paint STATE
3. Elder Paint and Wallpaper TUL
Plumbing Service
1. Mullin Plumbing, Inc. TUL
2. Allied Plumbing Supply TUL
3. Roto-Rooter/Williams Plumbing & Drain TUL
1. Lonnie's Plumbing OKC
2. Airco Service OKC
3. Coy's Plumbing OKC
Pool Designer
1. Dolphin Pools and Spas TUL
2. Baker Pools TUL
3. JP Construction/Fiesta Pools and Spas TUL
1. Caviness Landscape Design OKC
2. Blue Haven Pools and Spas OKC
3. Grotto Pool Designs OKC
Real Estate Company
1. Chinowth & Cohen Realtors/McGraw Realtors/Walter and Associates TUL
2. Keller Williams Realty/Coldwell Banker TUL
3. REMAX/Century 21/Engel & Völkers TUL
1. Chinowth & Cohen Realtors OKC
2. Keller Williams Realty/eXp Realty OKC OKC
3. First Source Real Estate, Inc./Century 21 OKC
Remodeler
1. Kitchens by Powers Design & Build TUL
2. Trebilcock Construction TUL
3. Simmons Homes TUL
1. TRM Construction OKC
2. Remodeling Concepts OKC
3. Paul Little Construction OKC
Roofer
1. RainTech Roofing/A-Best Roofing TUL
2. Elliott Roofing TUL
3. T-Town Roofing/Conrad's Roofing TUL
1. Elliott Roofing OKC
2. Champion Roofing OKC
3. Basey's Roofing OKC

Services
Accounting Firm
1. HoganTaylor STATE
2. Eide Bailly STATE
3. Jay and Associates STATE
Airline
1. American Airlines STATE
2. United Airlines STATE
3. Delta Air Lines STATE
Assisted Living Center
1. Covenant Living at Inverness/Montereau TUL
2. Senior Star TUL
3. Town Village/Zarrow Pointe TUL
1. Bellevue Health and Rehabilitation Center OKC
2. Village on the Park OKC
Attorney
1. Anthony Gorospe – Gorospe Law Group TUL
2. Kimberly K. Hays – Kimberly K. Hays, PLLC TUL
3. Donald Smolen – Smolen Law/Kelly A. Smakal – Smakal Munn PC TUL
1. Mark E. Hammons, Sr. – Hammons, Hurst & Associates/Randall K. Calvert – Calvert Law Firm OKC
2. Joe S. Carson – Warhawk Legal/Jim Buxton – Buxton Law Group OKC
3. David A. Walls PLLC/Jaye Mendros – Mendros Law Office, PLLC OKC
Auto/Tire Shop
1. Robertson Tire STATE
2. Discount Tire STATE
3. Hibdon Tires Plus STATE
Bank
1. Bank of Oklahoma TUL
2. Arvest Bank TUL
3. Regent Bank/Commerce Bank/Mabrey Bank TUL
1. MidFirst Bank OKC
2. First Fidelity Bank/Bank of Oklahoma OKC
3. First National Bank of Oklahoma OKC
Caterer
1. Justin Thompson Catering TUL
2. Andolini's Catering TUL
3. ExpoSERVE TUL
1. Abbey Road Catering OKC
2. Ned's Catering/Harris Custom Catering OKC
3. C2 Catering OKC
CEO
1. Bob Funk – Express Employment Professionals/Paula Marshall – Bama Companies TUL
2. Alan S. Armstrong – Williams Companies TUL
3. Gary Fields – AAON TUL
1. Sean Trauschke – OGE Energy Corp. OKC
2. G. Jeffrey Records – MidFirst Bank/Chad Richison – Paycom OKC
3. Bill Cameron – Cameron Enterprises OKC
Company to Work For
1. Saint Francis Health System TUL
2. ONEOK TUL
3. Williams Companies TUL
1. Paycom OKC
2. OU Health OKC
3. Oklahoma Gas and Electric (OG&E)/American Fidelity Assurance Co. OKC
Construction Company
1. Crossland Construction Company/Ross Group TUL
2. Manhattan Construction Group/Nabholz Construction TUL
3. Cowen Construction/Flintco Construction TUL
1. Crossland Construction Company OKC
2. Nabholz Construction OKC
3. GE Johnson Construction Company OKC
Credit Union
1. Tinker Federal Credit Union TUL
2. WeStreet Credit Union/TTCU Federal Credit Union TUL
3. Communication Federal Credit Union/Oklahoma Central Credit Union/Red Crown Credit Union TUL
1. Tinker Federal Credenit Union OKC
2. Communication Federal Credit Union OKC
3. WEOKIE Federal Credit Union OKC
Dry Cleaners/Laundry
1. Phoenix Cleaners TUL
2. Yale Cleaners/Fox Cleaners TUL
3. LaMode Cleaners TUL
1. Nichols Hills Cleaners OKC
2. American Cleaners OKC
3. Scott Cleaners OKC
Energy Company
1. Williams Companies TUL
2. ONE Gas/Public Service Company TUL
of Oklahoma
3. Magellan Midstream Partners TUL
1. Oklahoma Gas and Electric (OG&E) OKC
2. Chesapeake Energy OKC
3. Continental Resources OKC
Engineering Company
1. Wallace Design Collective TUL
2. Ross Group TUL
3. Garver/CEC TUL
1. Garver OKC
2. CEC OKC
3. Parkhill OKC
Event or Party Planner
1. TPC Studios TUL
2. Farthing Events TUL
3. Mary Fencl Events TUL
1. Aisle Be With You OKC
2. Morgan Marie Events OKC
Florist
1. Toni's Flowers and Gifts TUL
2. Mary Murray's Flowers TUL
3. Ted and Debbie's Flower Garden TUL
1. Tony Foss Flowers OKC
2. Trochta's Flowers and Garden Center OKC
3. Broadway Florist OKC
Funeral Service
1. Moore Funeral Homes & Crematory/Stanleys Funeral and Cremation Service TUL
2. Floral Haven TUL
3. Ninde Funeral & Cremation TUL
1. Mercer Adams Funeral OKC
2. Hahn-Cook Street & Draper Funeral Directors Rose Hill Burial Park OKC
3. Smith & Kernke Funeral Home and Crematory OKC
Hair Salon
1. Jara Herron Salon TUL
2. Cypress Avenue Salon TUL
3. Michael Brothers Hair TUL
1. Velvet Monkey OKC
2. Willow and Co. OKC
3. Eden Salon & Spa OKC
Higher Education
1. University of Oklahoma/Oklahoma State University STATE
2. University of Tulsa STATE
3. Tulsa Community College STATE
Home/Auto/Life Insurance
1. American Fidelity Assurance Co. STATE
2. State Farm STATE
3. Allstate/Bankers Life STATE
Investment Firm
1. Fidelity Investments STATE
2. Merrill/Morgan Stanley STATE
3. Prime Wealth Management Ameriprise/Charles Schwab STATE
Law Firm
1. Barrow and Grimm/Latham | Steele | Lehman TUL
2. Stange Law Firm/Smith Barkett Law Group TUL
3. Jones Gotcher Attorneys & Counselors/Norman Wohlgemuth Attorneys at Law TUL
1. The Handley Law Center OKC
2. White and Weddle, P.C./Stange Law Firm OKC
3. Doerner, Saunders, Daniel & Anderson/Chubbuck Duncan & Robey OKC
Manufacturing/Industrial/Distribution Company
1. AAON/Ditch Witch TUL
2. Webco Industries TUL
3. Zeeco/Fabricut TUL
1. Kimray, Inc. OKC
2. Delco Electric OKC
3. Airgas/Locke Supply Co. OKC
Moving Service
1. Two Men and a Truck TUL
2. Murphy Jones Moving TUL
3. Armstrong Relocation TUL
1. Two Men and a Truck OKC
2. Ace Moving and Storage LLC OKC
3. 2 Fellas Moving Company OKC
Place to Call When You Smash Your Car
1. Hourglass Collision Repair TUL
2. Gerber Collision and Glass TUL
3. Karoll Martin Paint and Body TUL
1. Oklahoma Body Works OKC
2. Bob Moore Collision Center OKC
3. One Stop Automotive OKC
Place to Detail Your Car
1. Hourglass Auto Spa TUL
2. Fine Airport Parking TUL
3. White Glove Auto TUL
1. Red Carpet Car Wash OKC
2. Masters Car Wash OKC
3. Okie Express Auto Wash OKC
Realtor
1. Peter Walter – Walter and Associates TUL
2. Heidi McMurray – Keller Williams Realty Preferred TUL
3. Blake Loveless – Walter and Associates/Marlene Boyd – Walter and Associates TUL
1. Joy Baresel – Engel & Völkers OKC
2. Paula Harell Beauchamp – Keller Williams Realty OKC
3. Cathy Craig – eXp Realty OKC
Retirement Community
1. Covenant Living at Inverness TUL
2. Cedarhurst Senior Living/Montereau TUL
3. Senior Star TUL
1. The Mansions at Waterford Assisted Living OKC
2. Epworth Villa OKC
3. Spanish Cove Retirement Village OKC
Staffing Agency
1. Express Employment Professionals STATE
2. Key Personnel STATE
3. Robert Half STATE
Transportation Company
1. Melton Truck Lines STATE
2. TBS Factoring Service STATE
3. Private Jets, Inc. STATE
Tribal Enterprise
1. Cherokee Nation – Catoosa TUL
2. Muscogee Nation – Okmulgee TUL
3. Osage Nation – Pawhuska TUL
1. Chickasaw Nation – Ada and Norman/Citizen Potawatomi Nation – Shawnee OKC
2. Choctaw Nation – Durant OKC
3. Seminole Nation of Oklahoma – Wewoka and Seminole OKC
Veterinarian/Animal Hospital
1. Woodland West Animal Hospital TUL
2. VCA Woodland Central Animal Hospital TUL
3. Riverbrook Animal Hospital/Care Animal Hospital TUL
1. Nichols Hills Pet Clinic OKC
2. Quail Creek Veterinary OKC
3. Warwick Animal Hospital OKC
Wireless Service
1. AT&T STATE
2. Verizon STATE
3. T-Mobile STATE
Health and Wellness
Aesthetician
1. Gabriel Horn – Uplifting Skincare TUL
2. Cassie Zanovich – Midtown Dermatology TUL
3. Lauren Rovang – Blank Med Spa TUL
1. Vanessa Smith – Radiance Medical Aesthetics of Oklahoma OKC
2. Hannah Herron – ClareBella Aesthetics OKC
3. Courtney Ingram – Richey Wellness and Aesthetics OKC
Allergist/Allergy Clinic
1. Allergy Clinic of Tulsa TUL
3. Eastern Oklahoma Ear, Nose & Throat TUL
3. Allergy, Asthma and Immunology Center TUL
1. Oklahoma Institute of Allergy, Asthma and Immunology OKC
2. Oklahoma Allergy & Asthma Clinic OKC
Cancer Center
1. Stephenson Cancer Center STATE
2. Oklahoma Cancer Specialists and Research Institute STATE
3. Oklahoma Proton Center STATE
Chiropractor
1. Dr. Chuck Zoellner – Zoellner Chiropractic TUL
2. 918 Chiropractic TUL
3. Huskey Chiropractic TUL
1. Hill Chiropractic Clinic OKC
2. The Joint Chiropractic OKC
3. All Health Chiropractic OKC
Cosmetic/Family Dentist
1. Dr. Matthew Walker and Dr. Brian Gosnell – Utica Dental TUL
2. Dental Depot TUL
3. Dr. Mark Davis – Perfect Smile/Dr. Dean Todd TUL
1. Dental Depot/Aspen Dental OKC
2. Ocean Dental OKC
3. Classen Dental/OKC Dental Arts OKC
Cosmetic/Plastic Surgeon
1. Dr. Bryan Whitlock – Whitlock Cosmetic Center TUL
2. Dr. Stephen M. Paulsen TUL
3. Dr. Archibald Miller – Tulsa Plastic Surgery TUL
1. Dr. Tim R. Love – Love Plastic Surgery & Aesthetics OKC
2. Dr. Ivan Wayne – W Facial Aesthetics OKC
3. Dr. Justin Jones – Jones Plastic Surgery OKC
Dermatologist
1. Tulsa Dermatology Clinic, Inc. TUL
2. Midtown Dermatology TUL
3. Southside Dermatology and Skin Cancer Surgery TUL
1. Dr. Julie Bowman Lowe – Lowe Dermatology OKC
2. Dr. David Keith Duncan – Norman Regional Hospital OKC
3. Dr. Shelbi Hayes – SSM Health St. Anthony OKC
Family Medicine/Internal Medicine
1. OSU Family Medicine TUL
2. Dr. John E. Hubner and Dr. Michael L. Hubner TUL
3. Harvard Family Physicians TUL
1. INTEGRIS Health Great Plains Family Medicine Center OKC
2. Northwest Family Medicine OKC
3. Dr. Robert Stepp OKC
Gastroenterologist
1. Gastroenterology Specialists, Inc. TUL
2. Adult Gastroenterology Associates TUL
3. Dr. Harvey Tatum TUL
1. Dr. Ralph Guild – OU Health OKC
2. Dr. William Tierney – OU Health OKC
3. Dr. Neil Crittenden – Digestive OKC
Disease Specialist
Health Club/Gym
1. Health Zone at Saint Francis TUL
2. Ascension St. John Siegfried Health Club TUL
3. YMCA of Greater Tulsa TUL
1. YMCA of Greater Oklahoma City OKC
2. Four Star Fitness OKC
3. Colaw Fitness OKC
Health Insurance
1. BlueCross BlueShield of Oklahoma STATE
2. CommunityCare STATE
3. Bankers Life STATE
Hearing Aid Provider
1. Clear-tone TUL
2. Gilbert's Audiology & Hearing Aid Center TUL
3. Audiology of Tulsa TUL
1. Audio Recovery OKC
2. Hearts for Hearing OKC
3. Miracle-Ear OKC
Home Health Service
1. Oxford Home HealthCare TUL
2. Interim HealthCare of Tulsa TUL
3. Visiting Angels TUL
1. Interim HealthCare of Oklahoma City OKC
2. Visiting Angels OKC
Hospital
1. Saint Francis Health System TUL
2. Ascension St. John Health System TUL
3. Tulsa ER and Hospital/OSU Medical Center TUL
1. INTEGRIS Health/OU Health OKC
2. Norman Regional Health System OKC
3. SSM Health St. Anthony/Mercy Hospital OKC
Medicinal Cannabis Clinic/Dispensary/CBD Shop
1. Seed Cannabis Co. TUL
2. Okie Brothers Pharm TUL
3. Whole Leaf TUL
1. Therapeutic Health Clinic OKC
2. Kure CBD and Vape OKC
3. CBD Plus USA OKC
Medical Spa
1. Fig Medical Spa TUL
2. BA Med Spa and Weight Loss Center TUL
3. Utica Square Skin Care/Emerge Tulsa TUL
1. Radiance Medical Aesthetics of Oklahoma OKC
2. Advanced Aesthetics OKC
3. Clarabella Aesthetics OKC
Nursing Home
1. Saint Simeon's TUL
2. University Village TUL
3. Forest Hills Assisted Living TUL
1. Bellevue Health and Rehabilitation Center OKC
2. Bradford Village Healthcare Center OKC
3. Baptist Village of Oklahoma City OKC
OB/GYN
1. Dr. Grant Cox – OB/GYN Specialists of Tulsa TUL
2. Dr. J. Martin Beal – Tulsa OB/GYN Associates TUL
3. Dr. Jay Williamson TUL
1. Dr. Kim Fletcher – INTEGRIS Women's Health OKC
2. Dr. Valerie Engelbrecht – Lakeside Doctors Gynecology & Obstetrics OKC
3. Lakeside Women's Hospital OKC
Ophthalmologist
1. Triad Eye Institute TUL
2. The Eye Institute TUL
3. EyeCare Associates of South Tulsa TUL
1. Dean McGee Eye Institute OKC
2. Oklahoma Eye Surgeons OKC
3. Precision Vision OKC
Optometrist
1. Dr. Blane Snodgrass – Twenty Twenty Eyecare TUL
2. Dr. Lynsey Bigheart and Dr. Shannon Morgans – Twenty Twenty Eyecare TUL
3. Dr. Julie Holmes and Dr. Tiffany Harrel – Downtown Tulsa Eyecare TUL
1. Hefner Eye Care and Optical Center OKC
2. Dick Story Optical OKC
3. Premier Eyecare of Edmond OKC
Oral Surgeon
1. Eastern Oklahoma Oral and Maxillofacial Surgery TUL
2. Greer and Rogers Oral andMaxillofacial Surgery TUL
3. Cannon Oral and Maxillofacial Surgery TUL
1. Oral and Maxillofacial Associates OKC
2. Oral Surgery Specialists of Oklahoma OKC
3. Oklahoma Dental Implants and Oral Surgery OKC
Orthodontist
1. The Brace Place TUL
2. Vroome Orthodontics TUL
3. Shannon Orthodontics TUL
1. Orthodontics Associates OKC
2. Orthodontics Exclusively OKC
3. Kierl Orthodontics OKC
Orthopedic Surgeon
1. Dr. Yogesh Mittal, Dr. Greg Holt, Dr. Brian Chalkin – The Orthopaedic Center and CORE Hospital TUL
2. Dr. Scott Dunitz – Tulsa Bone and Joint Associates TUL
3. Dr. Bradford Boone, Dr. Bryan Hawkins, Dr. Randall Hendricks, Dr. Ron LaButti – Advanced Orthopedics of Oklahoma TUL
1. McBride Orthopedic Hospital OKC
2. Orthopedic Solutions OKC
3. Ortho Central OKC
Otolaryngologist
(Ear, nose and throat physician)
1. Eastern Oklahoma Ear Nose and Throat TUL
2. Ear Nose and Throat Specialists of Tulsa TUL
3. Ascension St. John ENT and Head and Neck Surgery TUL
1. INTEGRIS Ear, Nose and Throat Clinic OKC
2. Oklahoma Otolaryngology Associates OKC
3. Mercy Clinic Ear, Nose and Throat OKC
Pain Management Clinic
1. Tulsa Pain Consultants TUL
2. SEVA Med Care TUL
3. Pain Management of Tulsa TUL
1. Oklahoma Pain Management OKC
2. INTEGRIS Pain Management OKC
3. Oklahoma Pain Center OKC
Pediatric Dentist
1. Tulsa Children's Dentistry TUL
2. Morrow, Lai and Kitterman Pediatric Dentistry TUL
3. Aqua Dental TUL
1. Edmond Pediatric and Teen Dentistry OKC
2. Pediatric Dentistry of Oklahoma OKC
3. Smile Galaxy Pediatric Dentistry OKC
Pharmacy
1. Freeland Brown Pharmacy TUL
2. CareFirst Pharmacy TUL
3. Economy Pharmacy/Couch Pharmacy TUL
1. Medic Pharmacy OKC
2. Westminster Family Drug OKC
3. Pruett's Food Pharmacy/Flourish Pharmacy OKC
Rehabilitation/Sports Medicine Center
1. Excel Therapy TUL
2. Physical Therapy of Tulsa TUL
3. Redbud Physical Therapy/PAM Health Rehabilitation Hospital TUL
1. INTEGRIS Jim Thorpe Rehabilitation OKC
2. McBride Orthopedic Hospital OKC
3. Ortho Central/Kinito Physical Therapy OKC
Spa
1. Spa Lux TUL
2. Spa Southern Hills TUL
3. Bella Vita Spa and Salon TUL
1. Eden Salon and Spa OKC
2. Three Graces Day Spa OKC
3. Bella Strada Salon OKC
Spinal Surgeon/Neurosurgeon
1. Tulsa Bone & Joint Spine Center TUL
2. Advanced Outpatient Surgery of Oklahoma/Spine and Orthopedic Specialists TUL
3. Oklahoma Spine & Brain Institute TUL
1. Spine Surgery Associates OKC
2. INTEGRIS Spine and Neurological Surgery OKC
3. Keyhole Brain and Spine OKC
Weight Loss/Weight Management Clinic/Wellness Clinic
1. Fig Medical Spa/BA Med Spa and Weight Loss Center TUL
2. R3Stretch & Functional Therapy/New Leaf Wellness TUL
3. Empower Spa and Wellness Center TUL
1. The Broadway Clinic/Renew Wellness and Aesthetics OKC
2. WW International OKC
3. Richey Wellness OKC
Workout Studio
1. SALT Yoga TUL
2. Pure Barre Midtown TUL
3. Total Pilates Studio TUL
1. Soul Yoga OKC
2. Barre3 OKC
3. CycleBar Classen Curve OKC

Shopping
Boat/RV/ATV Dealer
1. Bob Hurley RV TUL
2. Lazydays RV of Tulsa TUL
3. Ugly John's Custom Boats TUL
1. Lewis RV Center OKC
2. Blackbeard Marine OKC
3. David's Sport Center OKC
Car Dealer
1. Jackie Cooper Imports TUL
2. Don Carlton Honda/Jim Norton Toyota TUL
3. Jim Glover Auto Family/Don Thornton Automotive Group TUL
1. Wilson Cadillac – Stillwater OKC
2. Bob Moore Auto Group OKC
3. Jackie Cooper BMW OKC
Children's Clothing Store
1. GapKids TUL
2. Kathleen's Kids TUL
3. Lolly Garden TUL
1. Keedo Clothes OKC
2. Once Upon a Child OKC
3. Swaddle OKC
Department Store
1. Balliets OKC
2. Dillard's/Saks Fifth Avenue STATE
3. Macy's STATE
Eyeglass Store
1. Visions Unique Eye and Sunwear TUL
2. Empire Optical TUL
3. Hicks Brunson Eyewear TUL
1. Dick Story Optical OKC
2. Sam's Club Optical Center OKC
3. Within Sight Vision Center OKC
Fine Jewelry Store
1. Diamond Cellar (Formerly Bruce G. Weber) TUL
2. Moody's Jewelry TUL
3. Star Jewelers TUL
1. BC Clark Jewelers OKC
2. Naifeh Fine Jewelry OKC
3. Mitchener-Farrand Fine Jewelry OKC
Gift Store
1. Duvall Atelier TUL
2. Margo's Gift Shop TUL
3. Snow Goose/m-M 31 Trading Post TUL
1. PLENTY Mercantile OKC
2. Painted Door OKC
3. Blue Seven OKC
Grocery Store/Market
1. Reasor's TUL
2. Trader Joe's TUL
3. Whole Foods Market TUL
1. Uptown Grocery Co. OKC
2. Trader Joe's OKC
3. Whole Foods Market OKC
Men's Boutique
1. Travers Mahan TUL
2. Abersons TUL
3. Saxon Judd TUL
1. Mr. Ooley's OKC
2. S.J. Haggard and Co. OKC
3. Teena Hicks Co. OKC
Men's Shoe Store
1. Travers Mahan TUL
2. Dillard's TUL
3. Saks Fifth Avenue TUL
1. Mr. Ooley's OKC
2. Dillard's OKC
3. S.J. Haggard and Co. OKC
Pet/Pet Supply Store
1. Southern Agriculture STATE
2. PetSmart STATE
3. Petco STATE
Shopping Mall/Center
1. Center 1 TUL
2. Utica Square TUL
3. The Farm Shopping Center TUL
1. Nichols Hills Plaza OKC
2. Classen Curve OKC
3. Penn Square Mall OKC
Sporting Goods/Outdoor Store
1. Bass Pro Shops STATE
2. Dick's Sporting Goods STATE
3. Academy Sports + Outdoors/Lululemon Athletica STATE
Wine/Liquor Store
1. Old Village Wine and Spirits TUL
2. Parkhill's Warehouse Liquors & Wine/Parkhill's South Liquors & Wine TUL
3. Ranch Acres Wine & Spirits TUL
1. Byron's Liquor Warehouse OKC
2. Beau's Wine Bin and Spirit Shoppe OKC
3. Freeman's Liquor Mart OKC
Women's Boutique
1. Abersons TUL
2. Dainty Hooligan TUL
3. The Haley Boutique TUL
1. CK & Co. OKC
2. Blue Seven OKC
3. Route 66 Boutique/Gordon Stuart OKC
Women's Shoe Store
1. Saks Fifth Avenue TUL
2. Abersons TUL
3. J. Cole Shoes TUL
1. Balliets OKC
2. Betsy King Shoes OKC
3. Dillard's OKC

Entertainment
18 Holes
1. Southern Hills Country Club TUL
2. Cherokee Hills Golf Club TUL
3. The Club at Forest Ridge/Battle Creek Golf Club TUL
1. Oklahoma City Golf and Country Club OKC
2. Gaillardia Country Club OKC
3. Lake Hefner Golf Club OKC
Amusement/Water Park
1. Gathering Place STATE
2. Scissortail Park STATE
3. Frontier City STATE
Art Gallery
1. M.A. Doran Gallery/Royce Myers Art Ltd. TUL
2. Joseph Gierek Fine Art TUL
1. JRB Art at the Elms OKC
2. ARTSPACE at Untitled OKC
3. DNA Galleries OKC
Bar
1. in the raw/in the raw vū TUL
2. Bar Serra TUL
3. Valkyrie/Hodges Bend/Vintage Wine Bar TUL
1. Pub W OKC
2. O'Connell's Irish Pub and Grille OKC
3. Lost Highway OKC
Casino
1. Hard Rock Hotel and Casino Tulsa TUL
2. River Spirit Casino Resort TUL
3. Osage Casino and Resort TUL
1. Choctaw Casino and Resort – Durant OKC
2. FireLake Casino and Entertainment Center – Shawnee OKC
3. Riverwind Casino – Norman/Grand Casino Hotel and Resort – Shawnee OKC
Cinema/Movie Theater
1. Regal Warren Theatre STATE
2. Cinemark STATE
3. Circle Cinema/AMC Penn Square 10 TUL/OKC
Concert Venue
1. BOK Center TUL
2. Cain's Ballroom TUL
3. Tulsa Performing Arts Center/Tulsa Theatre TUL
1. Paycom Center OKC
2. The Jones Assembly OKC
3. University of Central Oklahoma Jazz Lab OKC
Hotel
1. River Spirit Casino Resort TUL
2. Hard Rock Hotel and Casino Tulsa TUL
3. Tulsa Club Hotel TUL
1. The Skirvin Hilton Hotel OKC
2. Renaissance Waterford OKC
3. 21c Museum Hotel OKC
Local Festival
1. Tulsa Oktoberfest TUL
2. Saint Francis Tulsa Tough TUL
3. Tulsa Mayfest/Tulsa Greek Festival TUL
1. Red Earth Festival OKC
2. Paseo Arts Festival OKC
3. Festival of the Arts OKC
Local Icon/Landmark
1. Gathering Place TUL
2. Route 66 TUL
3. Golden Driller TUL
1. Oklahoma City National Memorial and Museum OKC
2. Scissortail Park OKC
3. Devon Energy Center OKC
Local Park
1. Gathering Place TUL
2. River Parks TUL
3. Guthrie Green TUL
1. Scissortail Park OKC
2. Myriad Botanical Gardens OKC
3. Hefner Park OKC
Museum
1. Gilcrease Museum TUL
2. Philbrook Museum TUL
3. Discovery Lab/Oklahoma Aquarium/Tulsa Air and Space Museum & Planetarium TUL
1. Oklahoma City Museum of Art OKC
2. National Cowboy and Western Heritage Museum OKC
3. Fred Jones Jr. Museum of Art OKC
Neighboring State
1. Arkansas STATE
2. Texas STATE
3. Colorado/New Mexico STATE
Night Out Without the Kids
1. Brookside TUL
2. Downtown Tulsa TUL
3. Admiral Twin Drive-In TUL
1. Mahogany Prime Steakhouse OKC
2. Oklahoma City Thunder Game OKC
3. Red PrimeSteak OKC
Oklahoma Weekend Getaway Destination
1. Beavers Bend State Park and Nature Center – Broken Bow TUL
2. Grand Lake O' the Cherokees – Grove TUL
3. Medicine Park TUL
1. Turner Falls Park – Davis OKC
2. Broken Bow Lake – Broken Bow OKC
3. Lake Texoma – Denison/Grand Lake O' the Cherokees – Grove OKC
Performing Arts Organization
1. Celebrity Attractions TUL
2. Tulsa Opera TUL
3. Tulsa Ballet/Tulsa Symphony TUL
1. Oklahoma City Ballet OKC
2. Oklahoma City Philharmonic OKC
3. OKC Broadway OKC
Professional Sports Team
1. Oklahoma City Thunder STATE
2. Tulsa Drillers STATE
3. Oklahoma City Dodgers STATE
Pub/Brewery
1. Marshall Brewing Company TUL
2. Cabin Boys Brewery TUL
3. Bricktown Brewery TUL
1. Republic Gastropub OKC
2. Belle Isle Restaurant and Brewery OKC
3. O'Connell's Irish Pub and Grille OKC
Small Town
1. Bixby TUL
2. Broken Arrow TUL
3. Claremore/Jenks TUL
1. Stillwater OKC
2. Yukon OKC
3. Guthrie OKC
Wedding or Party Venue
1. Tulsa Botanic Garden TUL
2. Eight Ten Ranch & Cattle Co. TUL
3. White House Mansion TUL
1. National Cowboy and Western OKC
& Heritage Museum
2. Clauren Ridge Vineyard and Winery OKC
3. Coles Garden OKC

Dining
Asian
1. Lanna Thai TUL
2. Roka TUL
3. Ri Le's/KEO Asian Cuisine TUL
1. Sushi Neko OKC
2. Musashi's Japanese Steakhouse OKC
3. Grand House Asian Bistro OKC
Bakery
1. Merritt's Bakery TUL
2. Ludger's Bavarian Cakery TUL
3. Laurannae Baking Co. TUL
1. Amy Cakes OKC
2. Raspberries n' Creme OKC
3. Andrea Howard Cakes OKC
Barbecue
1. Rib Crib/Albert G's Barbecue TUL
2. Burn Co. Barbeque TUL
3. Billy Sims Barbecue TUL
1. Earl's Rib Palace OKC
2. Billy Sims Barbecue OKC
3. Iron Star Urban Barbecue OKC
Breakfast
1. Brookside by Day TUL
2. Queenies TUL
3. Bramble Breakfast & Bar/Savoy/Tally's Good Food Café TUL
1. Neighborhood J.A.M. OKC
2. Syrup OKC
3. Hatch Early Mood Food OKC
Brunch
1. Restaurant Basque/Polo Grill TUL
2. Smoke/Queenies TUL
3. Neighborhood J.A.M TUL
1. The Mule OKC
2. Pub W OKC
3. Flint OKC
Budget-Friendly
1. Boston Avenue Grille & Catering TUL
2. Mother Road Market TUL
3. Tacos Don Francisco TUL
1. Beverley's Pancake House OKC
2. Smitty's Garage Burgers and Beer OKC
3. Jeff's Country Café OKC
Burger
1. Ron's Hamburgers and Chili TUL
2. Fat Guy's Burger Bar TUL
3. Treys Bar & Grill TUL
1. S&B's Burger Joint OKC
2. Patty Wagon OKC
3. Bricktown Brewery OKC
Chef
1. William Lyle – The Summit Club TUL
2. Justin Thompson – Justin Thompson Restaurants TUL
3. Trevor Tack – Lowood TUL
1. Andrew Black – Grey Sweater OKC
2. Ryan Parrott – Humankind Hospitality Services OKC
3. Kurt Fleischfresser – Western Concepts OKC Restaurant Group
Comfort Food
1. Ridge Grill TUL
2. Blue Moon Café TUL
3. The Brook Restaurant and Bar TUL
1. Black Bear Diner OKC
2. The Press OKC
3. Poblano Grill OKC
Deli/Sandwich Shop
1. Dilly Diner TUL
2. Trenchers Delicatessen TUL
3. New York Bagel Café TUL
1. Café 501 OKC
2. Jersey Mike's OKC
3. Neptune Submarine Sandwiches OKC
Dessert
1. The Summit Club TUL
2. Queenie's TUL
3. Merritt's Bakery TUL
1. OKC Sweets OKC
2. Pie Junkie OKC
3. La Baguette Bistro OKC
Diner
1. Metro Diner TUL
2. Tally's Good Food Café TUL
3. Freeway Café TUL
1. Sunnyside Diner OKC
2. Beverly's Pancake House OKC
3. Jeff's Country Café OKC
Fast Food
1. Sonic Drive-In STATE
2. Chick-Fil-A STATE
3. Braum's STATE
Fine Dining
1. The Summit Club TUL
2. Mahogany Prime Steakhouse/Polo Grill TUL
3. Juniper/French Hen TUL
1. Grey Sweater OKC
2. Mickey Mantle's Steakhouse OKC
3. Mahogany Prime Steakhouse OKC
Hidden Gem
1. Amelia's Wood Fired Cuisine/Lowood TUL
2. Bull in the Alley TUL
3. Living Kitchen Farm and Dairy/FarmBar/Boston Title & Abstract TUL
1. Florence's Restaurant OKC
2. Vito's Ristorante OKC
3. The Press OKC
Ice Cream Shop
1. Braum's STATE
2. Rose Rock Microcreamery TUL
3. Baskin-Robbins/STG Gelateria STATE/TUL
Italian
1. Villa Ravenna Fine Dining/Biga TUL
2. Mondo's Ristorante Italian/Ti Amo Ristorante Italiano/Dalesandro's TUL
3. Prossimo Ristorante/Tucci's TUL
1. Stella Modern Italian Cuisine OKC
2. Bellini's Ristorante and Grill OKC
3. Vito's Ristorante OKC
Local Coffee Shop
1. Laurannae Baking Co TUL
2. Topeca Coffee TUL
3. DoubleShot Coffee Co. TUL
1. Hoboken Coffee Roasters OKC
2. Beanstalk Coffee and Sno OKC
3. Hi Tea x Coffee Tree OKC
Margarita
1. Mi Cocina TUL
2. Ridge Cantina TUL
3. Café Olé TUL
1. Poblano Grill OKC
2. Iguana Mexican Grill OKC
3. Alfredo's Mexican Café OKC
Mexican
1. Mi Cocina TUL
2. Ridge Cantina/El Rancho Grande TUL
3. Cancun International Restaurant/Ricardo's/El Maguey TUL
1. Iguana Mexican Grill OKC
2. Poblano Grill OKC
3. Mama Roja Mexican Kitchen OKC
Outside Dining
1. in the raw vū/Polo Grill TUL
2. Ridge Grill TUL
3. Waterfront Grill TUL
1. Stella Modern Italian Cuisine OKC
2. Bellini's Ristorante and Grill OKC
3. Pearl's Oyster Bar OKC
Pizza
1. Andolini's Pizzeria TUL
2. Hideaway Pizza STATE
3. Mazzio's STATE
Place to Take Out-of-Town Guests
1. The Summit Club TUL
2. Amelia's Wood Fired Cuisine/Lowood TUL
3. Oren/Smoke TUL
1. Grey Sweater OKC
2. Vast OKC
3. The Jones Assembly OKC
Restaurant Group
1. Justin Thompson Restaurants STATE
2. Hal Smith Restaurants STATE
3. A Good Egg Dining Group/McNellie's Group STATE
Seafood
1. Bodean TUL
2. Bonefish Grill TUL
3. Peacemaker Lobster and Crab Co. TUL
1. Pearl's Oyster Bar OKC
2. Trapper's Fishcamp and Grill OKC
3. The Manhattan OKC
Steakhouse
1. Fleming's Prime Steakhouse & Wine Bar/Mahogany Prime Steakhouse TUL
2. Ruth's Chris Steak House/Prhyme Downtown Steakhouse TUL
3. Bull in the Alley TUL
1. Mahogany Prime Steakhouse OKC
2. Cattlemen's Steakhouse/Red PrimeSteak/Junior's OKC
3. Mickey Mantle's Steakhouse/Boulevard Steakhouse OKC
Stylish New Restaurant
1. The Hemingway TUL
2. Freya: Nordic Kitchen TUL
3. il seme TUL
1. Scratch Kitchen and Cocktails OKC
2. The Joinery OKC
3. Ma Der Lao Kitchen/405 Burger Bar OKC
Sushi
1. in the raw TUL
2. in the raw vū TUL
3. Fuji Sushi Bar/Yokozuna TUL
1. Sushi Neko OKC
2. Musashi's Japanese Steakhouse OKC
3. Volcano Sushi Bar and Hibachi OKC