Divine Mid-Century Design
Photos by Kacey Gilpin Photography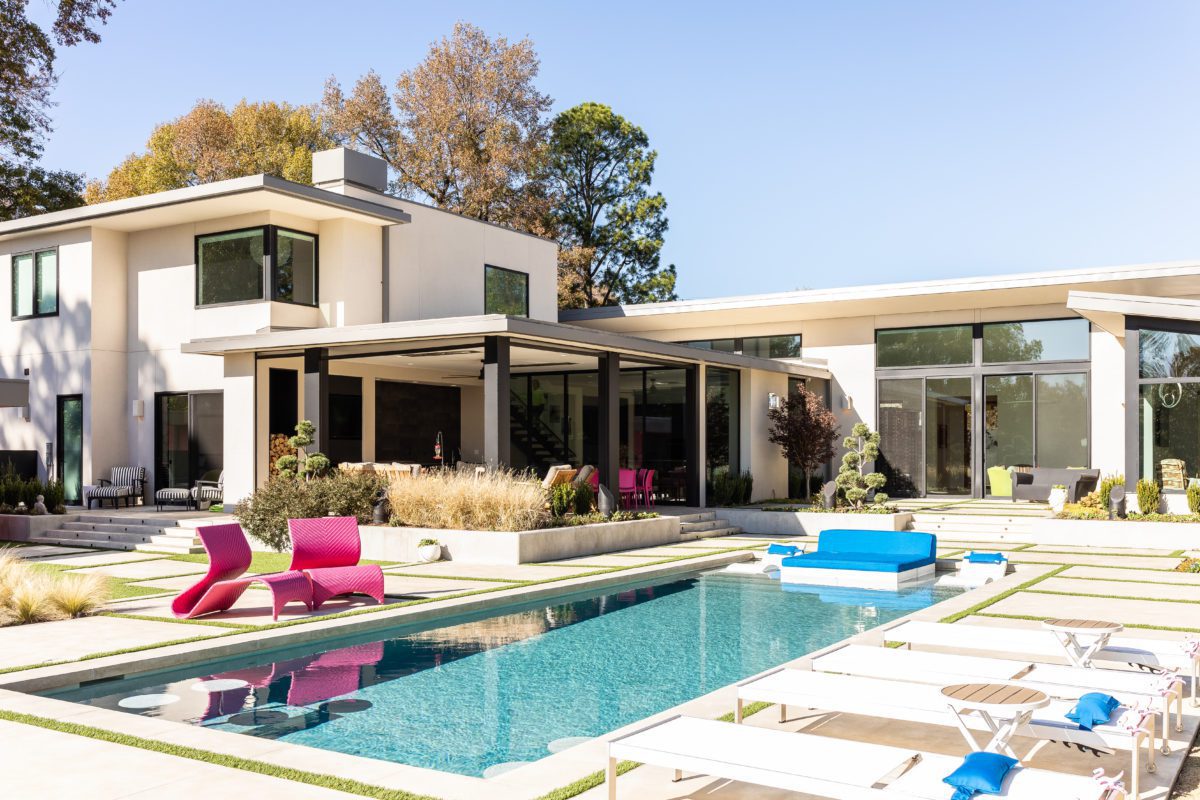 This contemporary residence, located in Tulsa, was completed in 2021. The home is one and one-half stories and is a modern nod to mid-century architecture. Nestled on approximately one acre, this 4,000-plus-square-foot home has four bedrooms and four and one-half baths. Giving a deep dive into its creation and the process behind it is Philip Doyle of Philip Doyle Design.
Luxury Materials
The exterior is primarily smooth stucco, complemented with a native cut-face ashlar limestone. The windows and multi-slide doors are from Western Window systems. Wide oak plank floors unify the open spaces and a floating, all-glass wine room both defines and serves as a focal point to the main rooms.
The primary bathroom features a deep soaker tub against a background of geometric tiles and a custom floating vanity. The fun primary closet was meant to be a retreat and features a makeup area, glass display cabinets and floor-to-ceiling shoe shelves.
"Most of the interiors are purposely simple and are meant to act as a backdrop to the owners' fun use of color, prints and curated pieces," says Doyle.
The Vision
Doyle relied on the design tenets of mid-century modern architecture, which utilizes clean lines, floor-to-ceiling windows, minimal decoration and a connection to the outdoors. One priority was the home's placement on the lot.
"The goal," Doyle says, "was to create a sense of privacy from the main street, but to be very open and immersive to the beautiful
rear yard."
This was achieved by utilizing a simple but elegant limestone wall for privacy, with a cut out to define the entry. Beyond the plate steel entry wall is a private zen courtyard and a covered entry with a 5' wide glass-and-steel pivot door.
The interior vestibule leads to a single-pitch, vaulted main room with floor-to-ceiling windows and panoramic backyard views. The vaulted ceilings in this home create an open and playful atmosphere while capturing lots of natural light.
Unique and Favored Components
Doyle revealed a few favorite areas in this home. One is the large, multi-slide doors and phantom screens that allow the covered porch and den to act as one large entertaining room. Another favorite is the all-glass, freestanding wine room. The lush pool area even has a pink cabana – the owner's idea – which adds a pop of color and whimsy. An area beyond the owner's closet also turned into the perfect spot for an office.
Doyle says that was "just one of those fun surprises, where the placement looks odd on paper but works fabulously in reality."
Doyle, along with a team of design professionals, created a home of comfort and luxury.
"The clients' enthusiasm and creativity made this project a joy to work on," he says. ■
All About Open Concepts
Photos by Sarah Baker Photography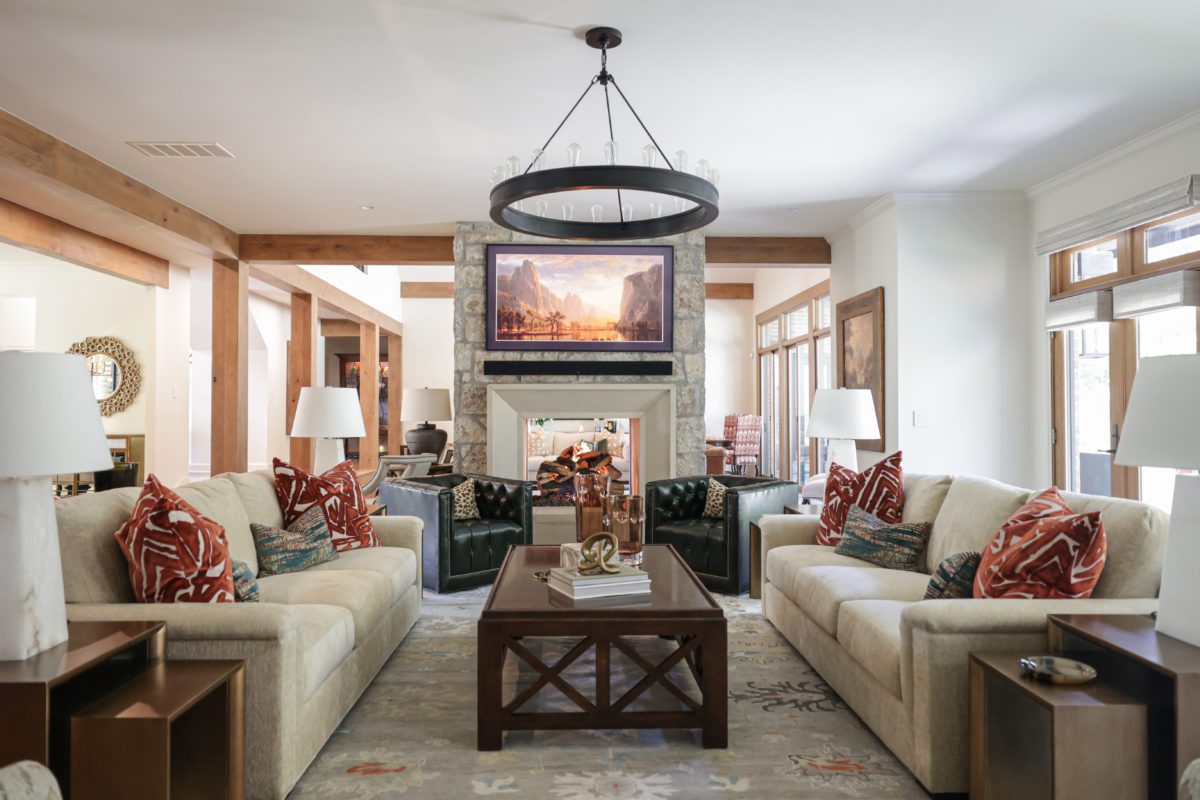 This existing home in Tulsa was renovated for an open concept plan. Several areas that were upgraded include the kitchen, dining and living areas. Highlighting the renovation is interior designer Sherri Duvall of Duvall Atelier.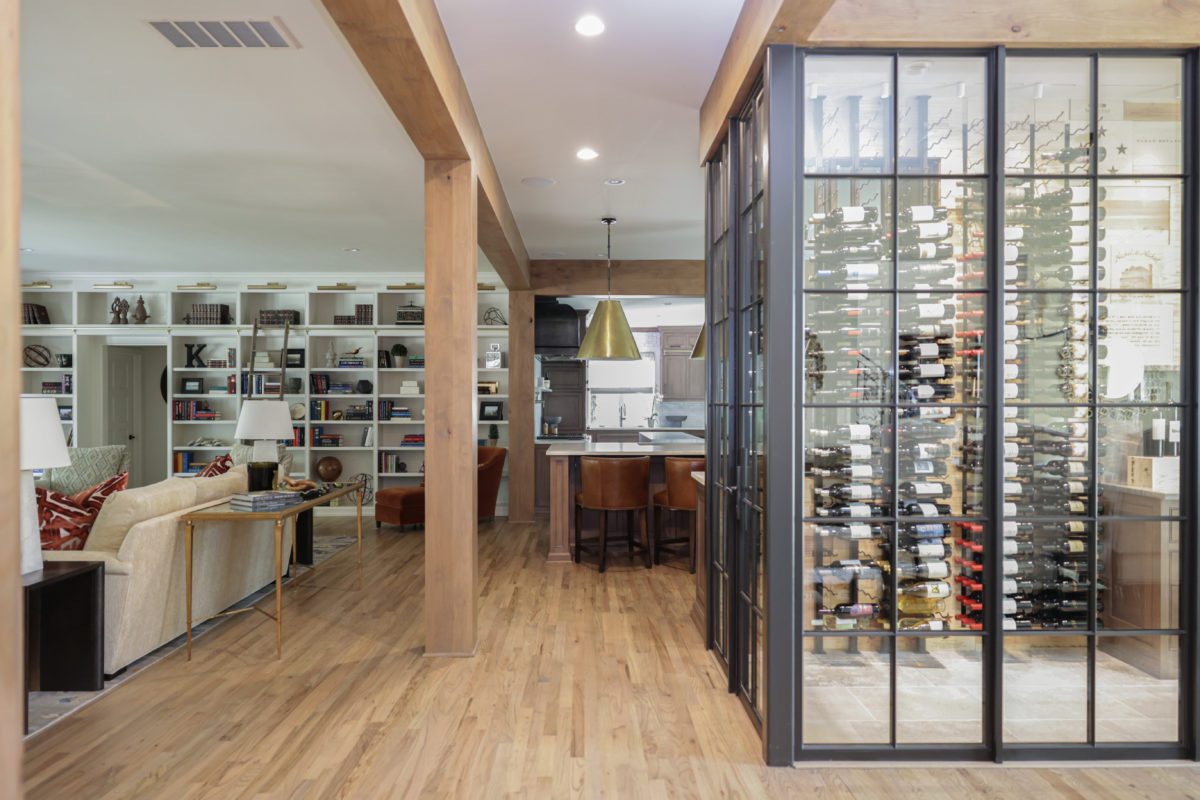 The Process
Construction was needed to reveal the home's new concept and vision.
To open and increase the livability of the primary spaces, several major load-bearing walls were removed. Also removed was a long hallway that separated several spaces including the living room, family room, kitchen and dining areas. A floor-level change – that steps down into the living and dining areas from the foyer – needed reworking for the new plan.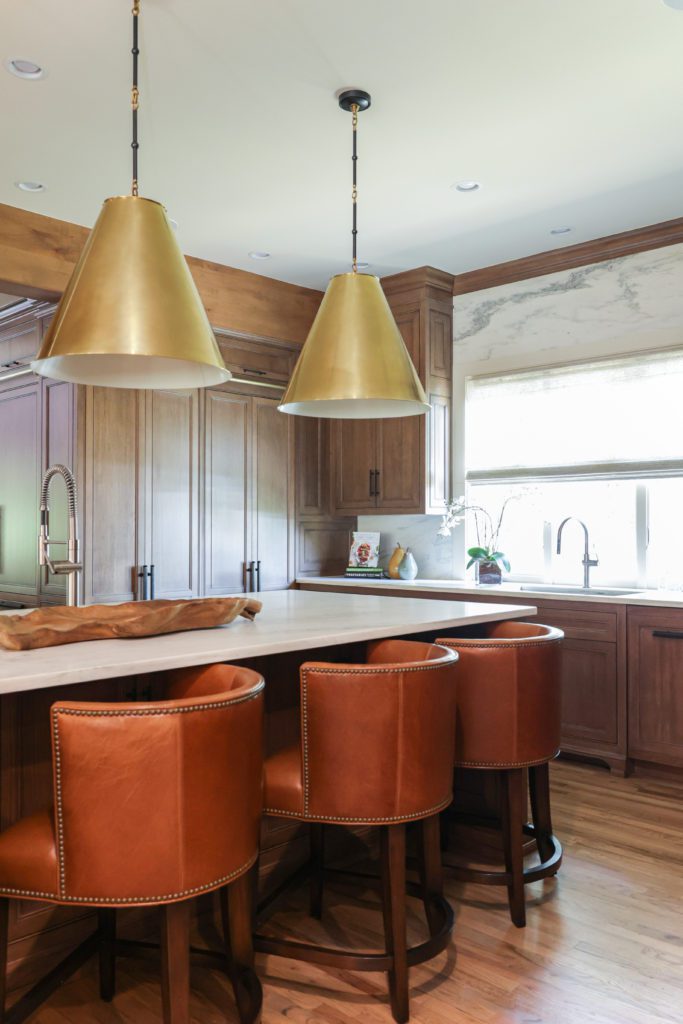 Luxury Materials
A custom steel and glass wine room has French limestone flooring. Wooden wine crate boxes, all from the various vineyards that the homeowner loves, were used as paneling. A decanting counter in this well-stocked wine room is made of Allure quartzite.
In the kitchen, the counters are Montclair Danby Marble from Vermont. All the kitchen sinks are Galley, and the appliances are Sub Zero-Wolf brands.
Throughout the home, all the stained cabinetry is rift-cut white oak. The fireplaces have limestone with architectural cast stone surrounds and hearths.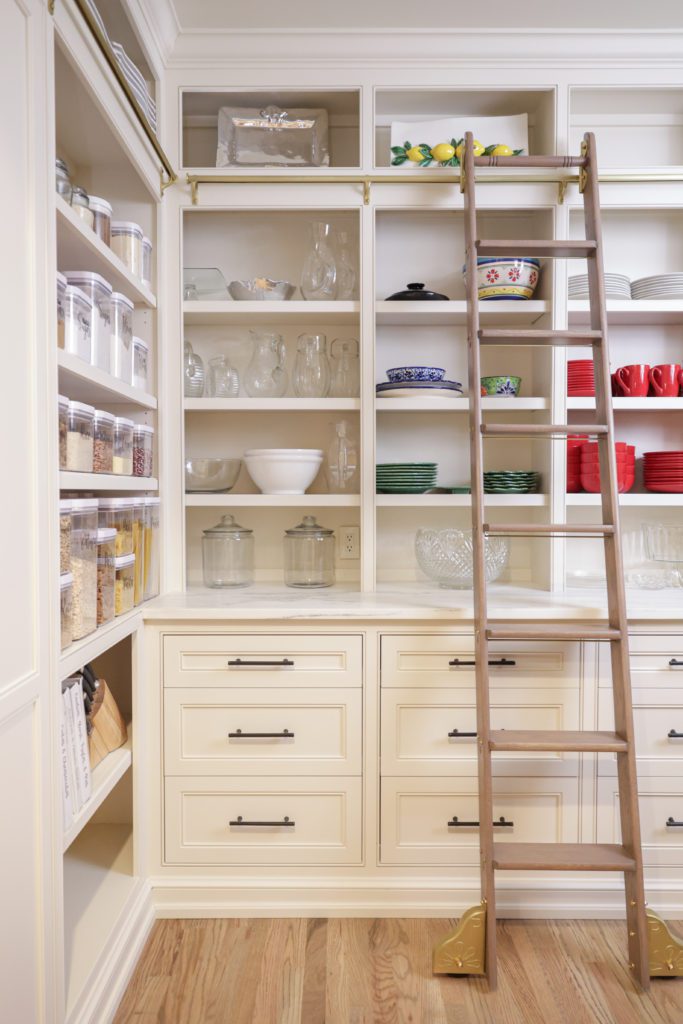 The Vision
The original home, which had several separate, dark rooms, was opened to create a light and airy aesthetic for the new dining, kitchen and living concept. Opening up these spaces brought in more natural light, which was crucial to achieve both function and flow for larger gatherings.
"The homeowners entertain frequently, hosting gatherings of various sizes," mentions Duvall.
Since the kitchen was designed with entertaining in mind, a large island in the main area opens to the family room. Adjacent is a semi-enclosed prep kitchen and laundry room combination with a functional rolling island. A large walk-in pantry with a ladder to reach higher shelves is ideal for extra storage. Another eye-catching feature is a convenient coffee pantry.
Between the kitchen and the dining room is a walk-in, glass-enclosed wine room, which is also visible from the main entry of the home. This room, which is one of Duvall's favorite features, was created to store the homeowners extensive wine collection.
"The wine room is such a dynamic feature," says Duvall, "as well as the double-sided open fireplace that is shared by both living areas."
Duvall Atelier, which has a showroom in Tulsa, acted as both the architect and interior designer for the project. This renovation came to life smoothly and is now a luxurious space for relaxation and entertainment. ■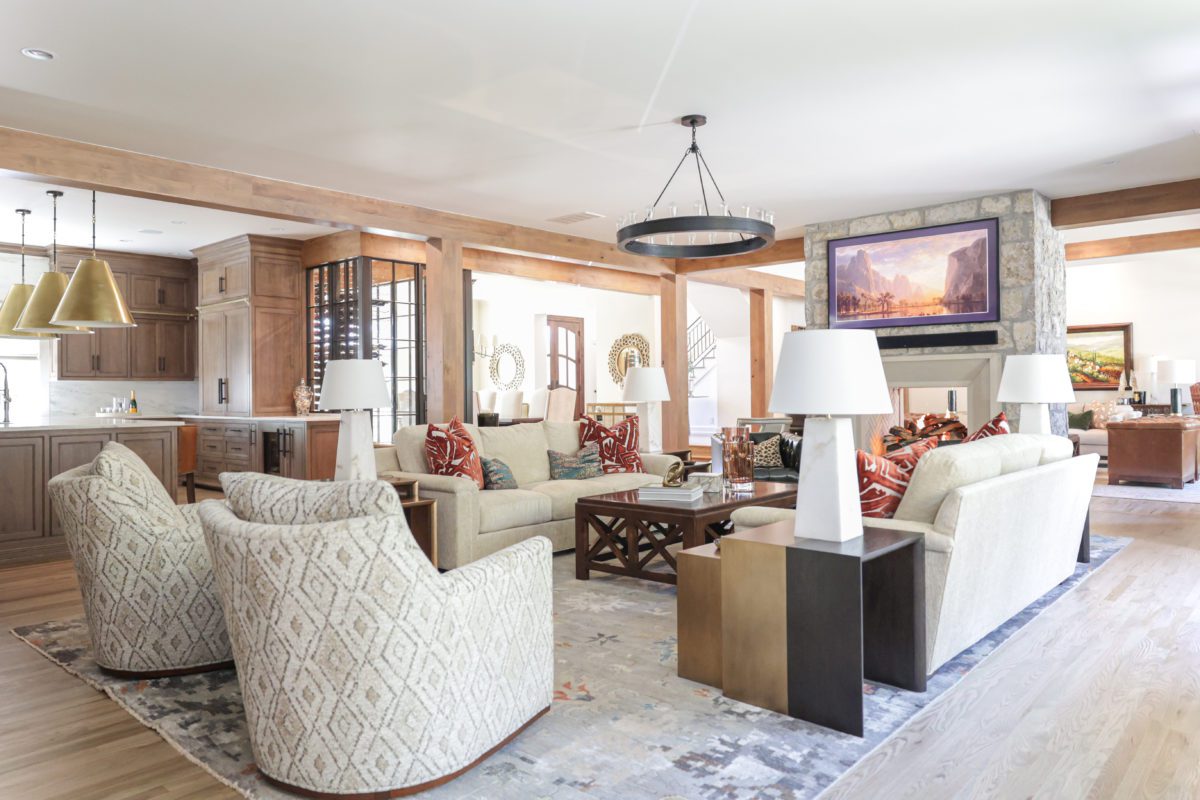 An Historic Home Makeover
Photos by Choyce Janeill Photography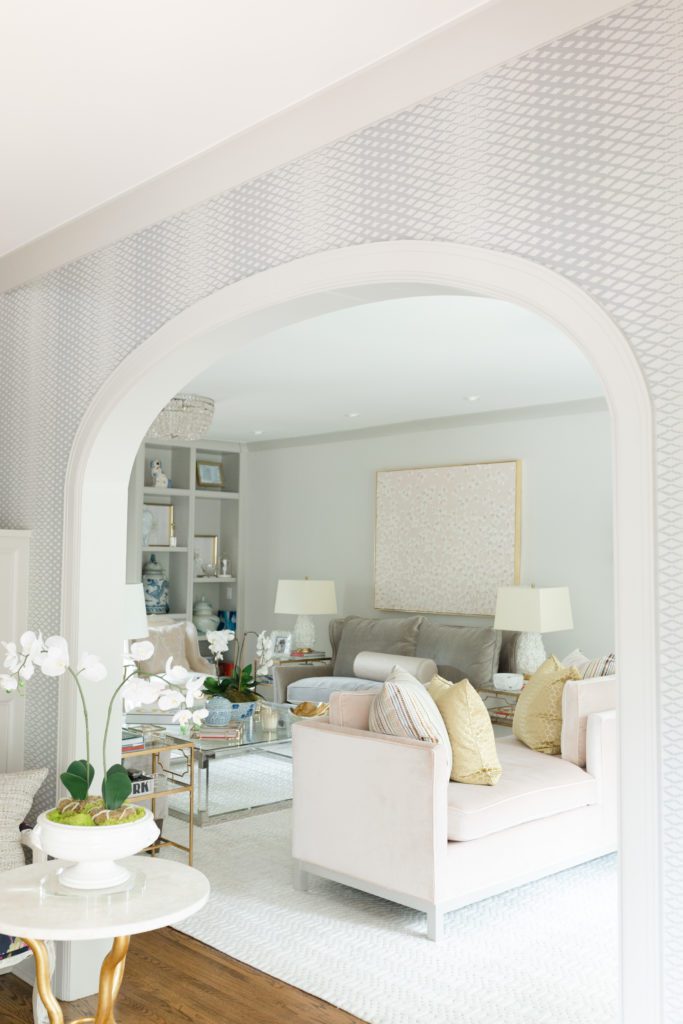 Built in 1926, the style of this home can be defined as classic and traditional. Interior designer Berna Davis and her husband Scott purchased the home in 2021. The renovation, which included a new addition, took 18 months. Located in midtown Tulsa, this residence has 6,850 square feet and, Davis says, was originally built for an oil and gas executive. It immediately caught Davis' attention.
"It exuded an essence of rare beauty," she says.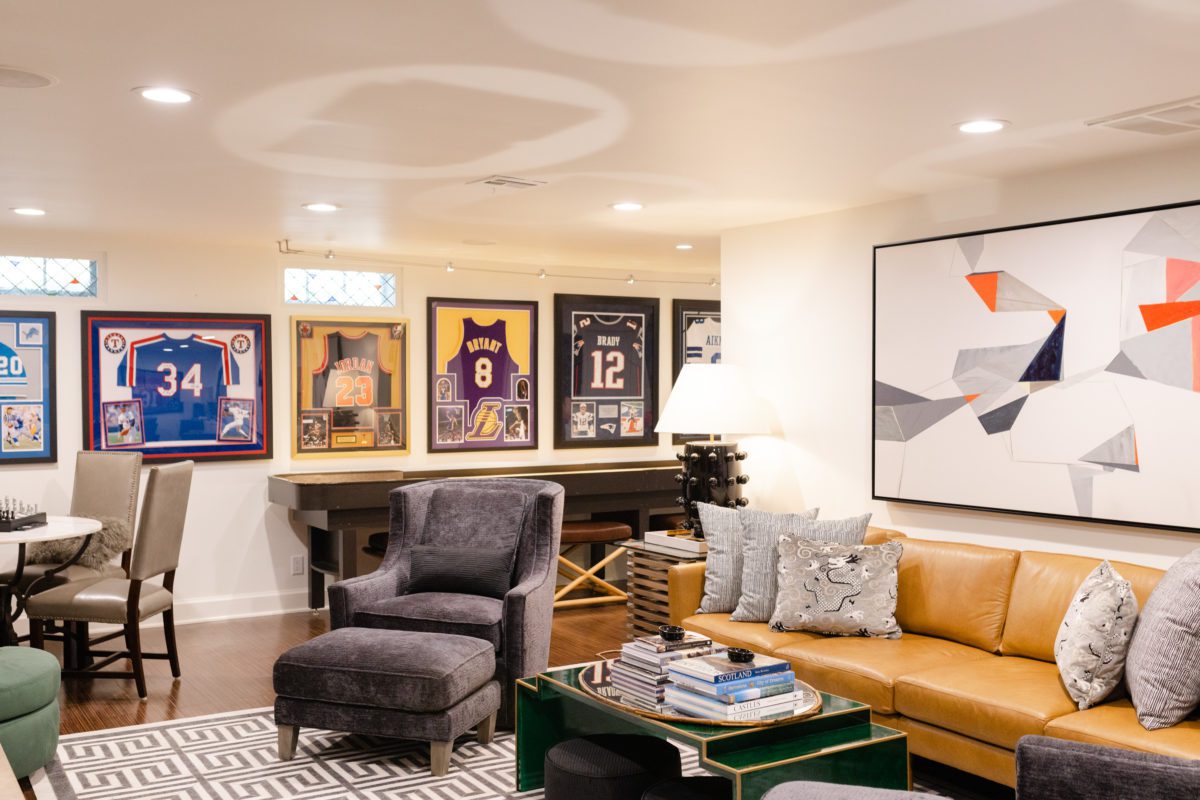 The Design Process
Since the home was extensively remodeled and had new construction elements, there were various moving components. However, Davis – who runs Berna Davis Designs and handled all aspects of the remodel – kept the style in focus.
"The goal was to make the house a fusion of traditional and modern with a touch of Greenwich, Connecticut and Cape Cod flair," she says.
The expansion contains a second owners' retreat which provides flexibility for guests or parents. In the original owners' retreat, a bedroom was converted for a second closet. Outside, 70 hydrangeas now adorn the property, and the rose garden was also extensively revamped.
Luxury Materials
There are two separate dressing areas in the redesigned owners' retreat. Her closet contains a bank of glass-encased shoe shelves and a marble-topped storage island. The hardware pulls are a style of gold-toned bamboo. A metal flower and crystal chandelier are perched above the island.
"It is a cheerful and light closet," says Davis.
Throughout the home are top-of-the-line light fixtures and European hardware and faucets. Luxury items include custom-made Persian rugs, unique wallpaper in each bedroom and Tommy Mitchell gilded floral sculptures in the dining room.
The Vision
Using a mix of European flair and modern and antique pieces, Davis' vision was to give life to each room and capture a unique elegance. The color scheme is soft, containing blue and white, light gray and pale pink. Restoring and reupholstering furniture helped to modernize the aesthetic.
"I like using pieces that are worthwhile to get reupholstered and take on a new life," she says.
Unique Characteristics
The study, which Davis designed for her husband, has a classy feel. Collected art, an elegant bar cart and green velvet French arm chairs are alluring elements of the decor. A modern desk plus a refurbished accent chair from a Paris hotel add charm.
Davis loves to entertain and has created an enchanting environment to share with friends and family. Taking cues from her love of flowers, birds and treasure hunting for the perfect pieces, she transformed this historic home to fit a tailored lifestyle and outgoing personalities. ■
Thoroughly Modern Home
Photos by Tony Li
Overlooking a neighborhood lake in midtown Tulsa is this ranch-style home, which was a full-scale architectural remodel. After the construction was complete, SR Hughes was in charge of the custom-designed interior. Beth Hughes Sachse, owner of SR Hughes, discusses the project – which boasts around 4,600 square-feet, three bedrooms and three and one-half bathrooms.
Luxury Materials
Throughout the home, the choice of top-notch technology was seamlessly integrated into the design.
The materials, objects and furniture in this home are hand-crafted and made of high-quality sustainable materials that showcase artisan craftsmanship. The bedroom sitting area, which has an upholstered Progetti wing armchair in solid beech wood with an ottoman alongside, makes a comfortable and stylish spot to view nature, read or relax. A sculptural hand-blown glass light pendant floats above the area, and a round-topped metal side table keeps with the modern theme.
The Vision
The owners desired a new interior environment that would truly represent them both.
"The clients wanted a modern interior," confirms Sachse. "A new look that would truly represent the two of them."
One goal was to design a few areas that would "fashionably accommodate their hobbies," she says. To accomplish this, a music area, located off the home's entry, was created – and has ample room for multiple instruments. Next to the kitchen is an upscale multipurpose room for arts, crafts and exercise.
Quirky Components
"There are unique aspects in every room," says Sachse.
For example, the entry lounge has welcoming and custom seating from Giorgetti, B&B Italia, Cassina, MaxAlto and Poltrano Frau. Adorning each room throughout the home are hand-crafted light fixtures from Apparatus, Bocci and Fortuny. The kitchen and eating space, replete with ombre curtains, has a metal and round-glass topped table with a double upside-down, umbrella-style lighting fixture, decorated with Murano glass beads. The office has tall glass doors with sleek metal hand pulls, a metal and glass desk, plus floating shelves that display books and collected art.
Favored Elements
Her favorite part of the design process, Sachse says, was getting to know the clients and helping them manifest their personalities in the design. Also a delight was seeing the ducks waddle up on the lawn from the lake … which alerted everyone that it was treat time.
SR Hughes, a multi-generational firm, has a showroom and interior design studio located in Tulsa's Brookside area. Their team, along with the talents of Freese Architecture, brought these clients their thoroughly modern home.  ■