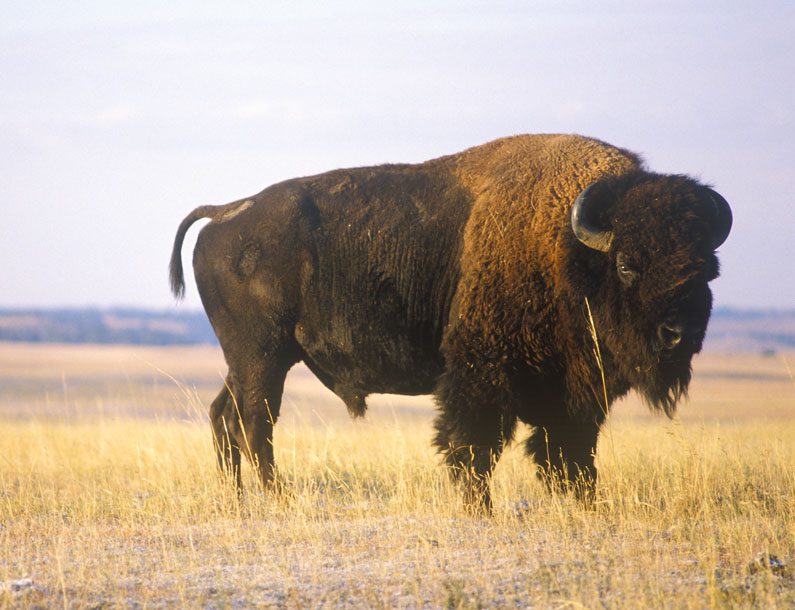 [dropcap]The[/dropcap] rest of the nation caught up with Oklahoma when President Barack Obama signed the National Bison Legacy Act Monday. The legislation makes the bison the U.S. National mammal.
Oklahoma made the bison, or buffalo, its official state animal in 1972. Kansas and Wyoming have also adopted the bison as a state animal.
Bison are a symbol of Native American culture and Oklahoma history, and many Native American tribes are reintroducing the animals to tribal land to not only regain lost culture but to provide a local, healthy food source and expand economic potential. There are many locations in Oklahoma where visitors can see Buffalo, including Woolaroc Museum and Wildlife Preserve in Bartlesville, the Tallgrass Prairie Preserve and Pawnee Bill Ranch, both in Pawnee, and the Wichita Mountains Wildlife Refuge in Lawton.
Bison were nearly hunted into extinction as a result of westward expansion in the U.S., but a joint effort by many different groups in the early 20th century helped bring the number back up. According to the Wildlife Conservation Society, the effort began in 1907 when President Teddy Roosevelt and the American Bison Society shipped 15 bison by train from the Bronx Zoo to the Wichita Mountains Wildlife Refuge.
Today, bison exist in all 50 states, and the total value of privately owned bison on more than 2,500 bison ranches in the U.S. was estimated to exceed $336 million in 2014, according to the Wildlife Conservation Society.