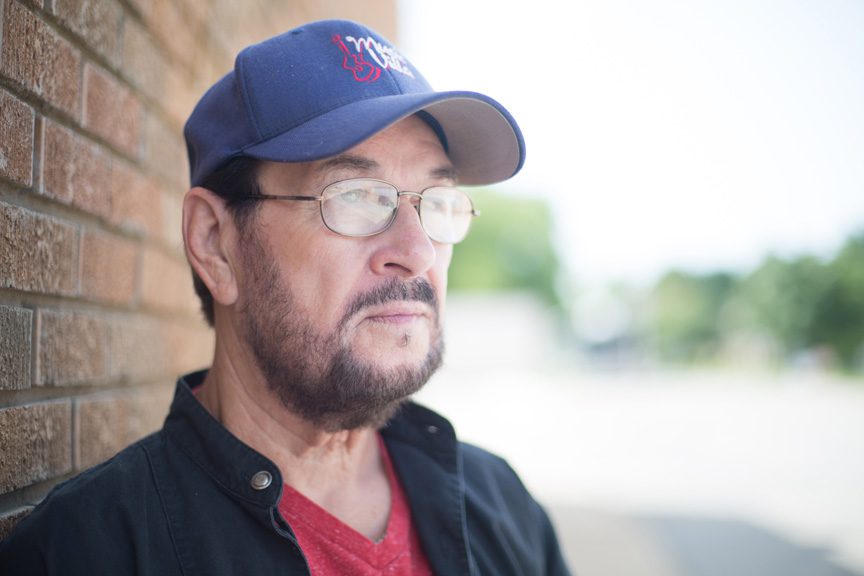 [dropcap]Exactly[/dropcap] one year ago, this space was devoted to a report on veteran Tulsa-based singer-songwriter Don White, who, after decades of performing, touring, recording and writing, had just gotten one of the major breaks of his professional life. That column hit the streets about a month after The Breeze: An Appreciation of JJ Cale (Surfdog Records) became the highest-charting Eric Clapton disc in 20 years, soaring to No. 2 on Billboard magazine's Top 200 Albums chart in its first week of release.
The record wasn't just Clapton's, though. It's officially credited to Eric Clapton and Friends, with a sticker on the CDs and LPs listing the more prominent Friends: Mark Knopfler, John Mayer, Willie Nelson, Tom Petty – and Don White. (Interestingly, it was Petty's first chart-topping disc, Hypnotic Eye, that kept The Breeze from going to No. 1.)
Clapton had recruited White for the project after the two met at Cale's invitation-only West Coast funeral a year or so before the disc's release. An admirer and good friend of Cale, Clapton rounded up a number of other prominent T-Town musicians for the record, including keyboardist Walt Richmond, harmonica player Jimmy Markham and drummers Jim Keltner (a Tulsa native who moved to southern California early in his life), Jim Karstein, Jamie Oldaker and David Teegarden, all of whom had ties to the late Tulsa Sound architect.
White's history with Cale included having Cale as a regular guitarist in one of his bands. Decades later, White returned the favor by playing guitar (along with such rock-world heavyweights as Derek Trucks, Albert Lee, Reggie Young, Don Preston, David Lindley and Clapton himself) on three Breeze tracks. But his major contribution was as a featured vocalist, performing a beautifully understated version of one of Cale's most wistful works, "The Sensitive Kind"; singing lead (with Clapton doing backup vocals) on "I'll Be There (If You Ever Want Me)," a Ray Price shuffle that Cale recorded; and joining Knopfler and Clapton, with Markham on harmonica, for "Train to Nowhere," a previously unreleased Cale composition. All are highlights of this 16-track collection that boasts, in addition to its star-studded roster, first-rate production and impressive packaging, especially on the 180-gram, double-gatefold vinyl version.
"Eric went all-out on this record," White says. "Everybody's saying it's a million-dollar record, and they're probably right. He hired all those people, did some recording on it in Europe, in France, in L.A., in Nashville. He got Willie and all those guys in there, too."
And White is right in there with them.
"The names on the sticker are the featured artists," he notes. "Willie and Mark and Petty and Mayer and me – we've all got the same contract."