It might seem like pulling off the impossible – to open (or re-imagine) three restaurants in nine months. But such industry and creativity define chef Jeff Patton.
In October 2021, a re-inspired Mary Eddy's Dining Room opened in the 21c Museum Hotel in Oklahoma City. Originally opened in 2016, it was forced to close during the worst of the COVID pandemic. So, "during the downtime, we started planning a refresh," says Patton. What emerged was "a smaller, more intimate dining room, with more finesse in our service style."
In July, Patton and his team unveiled the Pool Bar and the Bodega, also at the hotel. The Bodega opens for breakfast at 6:30 a.m. with classics such as house-made biscuits and gravy, sweet cream pancakes and "a killer egg croissant sandwich – classic breakfast fare," says Patton.
Grab-and-go items available all day include a pastrami sandwich, a smoked pork burrito and a sweet hummus wrap. Beverages include craft coffee and tea, fruit smoothies and even a few cocktails.
Hand-held food is the order of the day at the Pool Bar, with snacks such as palm fries, crudite, smoked chicken wings, a suckling pig sandwich and a chocotaco.
"That food is so fun and light-hearted, and the team is doing it so well," he says. "And we have vegan and vegetarian options at all the restaurants."
Patton spent most of his childhood near Portland, Ore., where a nightly family dinner was a big deal. There are a variety of cooks in his family; his mother did a lot of the cooking at home, his dad loved to grill, and his maternal grandmother – who immigrated from England in 1956 – also tried her hand in the kitchen.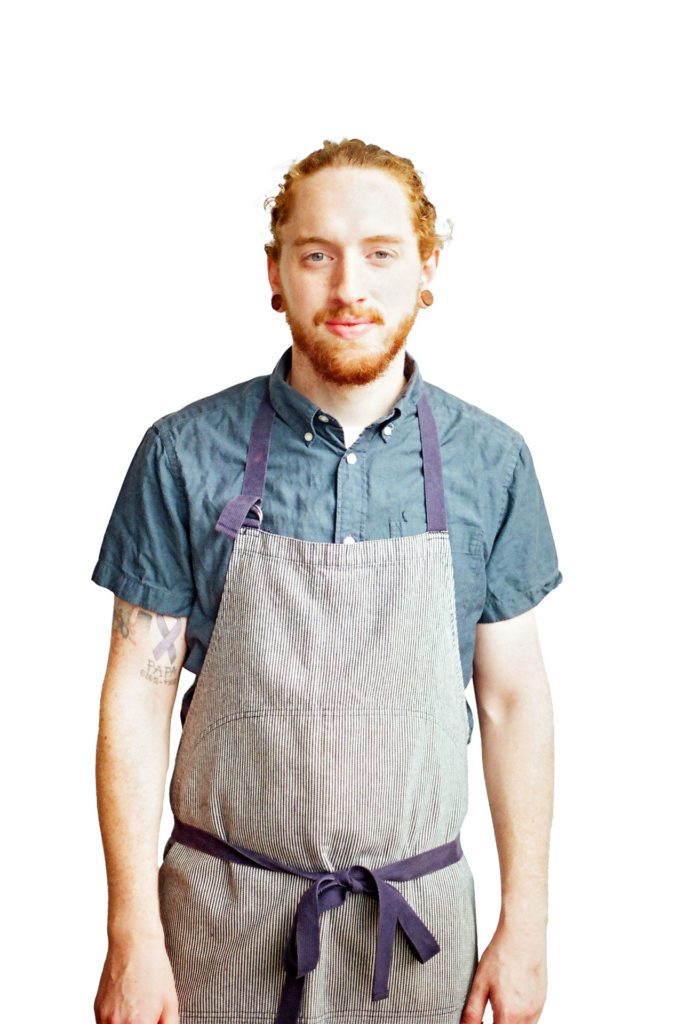 "She perpetuated a lot of the English stereotypes, with food that was well done and not a lot of salt," says Patton with a laugh.
The family moved to Orlando, Fla., when Patton was a teenager, and he lucked into a public high school with a culinary program. That led to a scholarship for further career training.
"As soon as I was able to join the workforce, I did," he says. "I've been doing this for 16 years."
Patton was working in Atlanta about six years ago when a chef he knew from his Florida days invited him to join the team at 21c. He started working his way up the ladder, his friend eventually moving on – allowing Patton to become executive chef.
For fun, Patton says, "I hang out with my family."
He and his wife, Bre, have three daughters, who help him with yardwork and wood projects. There's also a garden and chickens competing for space out back.
"We get the most out of our little lot," he says.
Bre was a bartender when they met, but now works for the Metropolitan Library System. When they bought their house, Bre asked for a red front door and chickens in the backyard, says Patton. He bought the paint with intentions of painting the door the next weekend, but she couldn't wait and painted it herself.
Patton is, naturally, teaching his daughters to cook.
"I'm in a big omelet phase right now. My oldest has gotten really good. It's something she has really taken pride in. She's ten," he says. "We get so many eggs from our own chickens and those eggs are so orange, you don't need to add much to have a good time."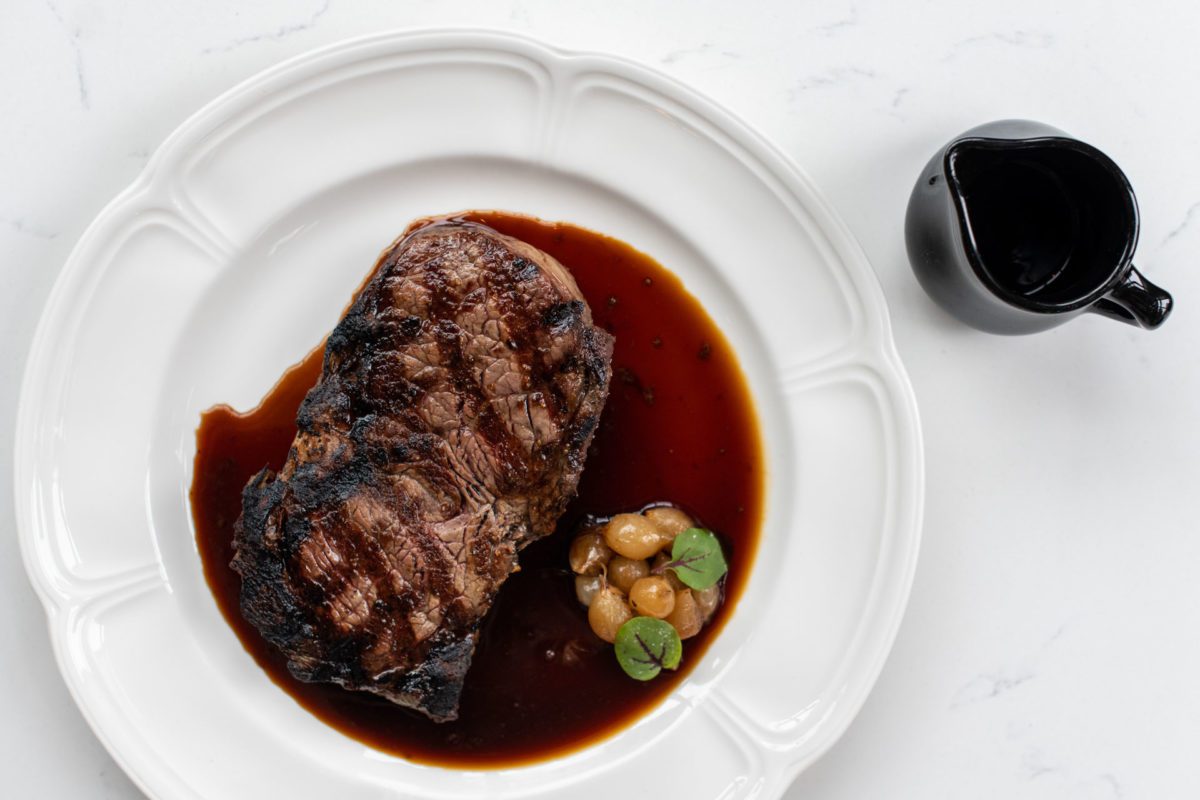 1 cup Dried porcini
1 tablespoon Garlic powder
1 tablespoon Black pepper, ground
½ tablespoon Smoked paprika
½ tablespoon Onion powder
¼ teaspoon Allspice, ground
1 cup Olive oil
Combine all your dry spices first, and slowly mix in the oil until you have a "wet sand" consistency.
Rub all over your favorite steak and grill to your hearts desire.