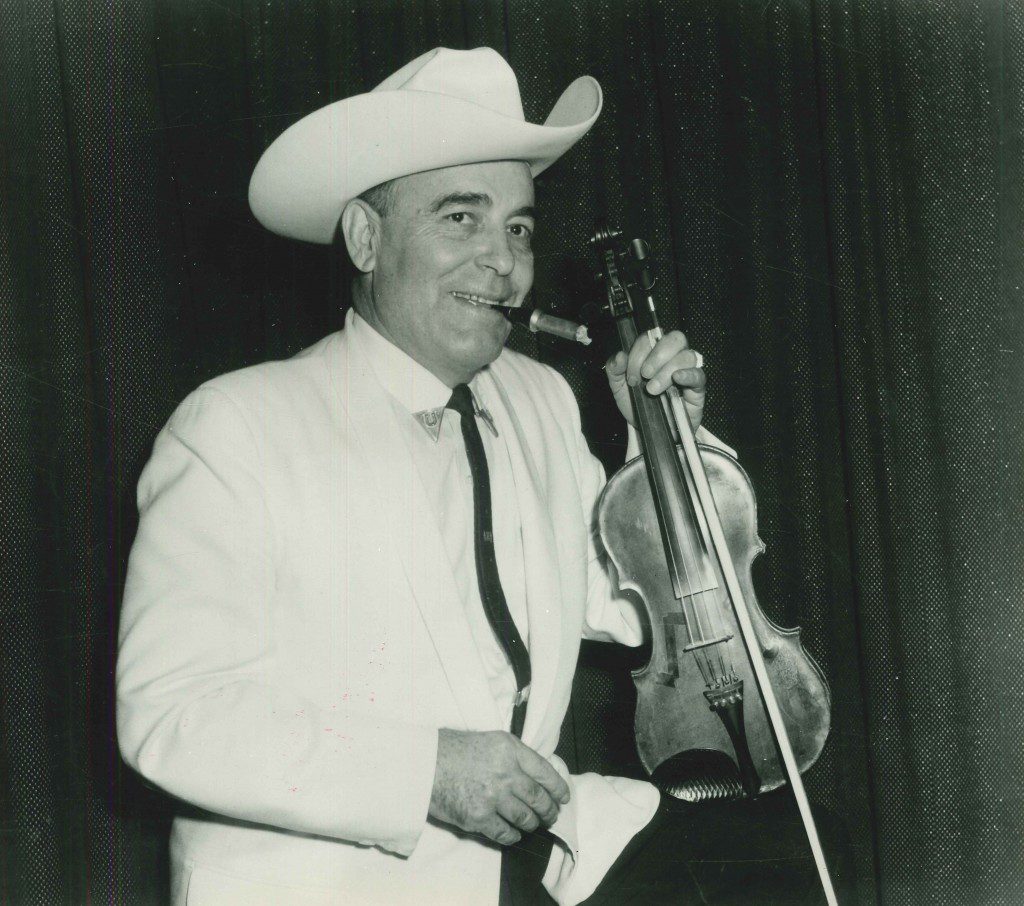 [pullquote] "Well, frankly, when I think of western swing, I think of Tulsa first." – Bruce Forman, leader of the West Coast cowboy-jazz band Cow Bop[/pullquote]
Many years ago, late in his long life, Mr. O.W. Mayo told me how Tulsa came to be the focal point for the country- and cowboy-accented, jazz-infused dance music known as western swing.
He was in a position to know. In 1933, he'd been in his home state of Texas, weighing a couple of different oil-company job offers, when he chanced to hear a band that his brother-in-law had brought to Waco, Texas, for an engagement.
Most of the group and its leader, a charismatic fiddler and occasional vocalist named Bob Wills, had recently fled a Fort Worth-based act called the Light Crust Doughboys, which played daily on the radio in support of Burrus Mill's Light Crust Flour – flour being a big deal in those days, when most baked goods were created at home rather than bought in stores.
Bob Wills was a natural-born bandleader, and he did wonders for the Doughboys. But, like many leaders, he chafed at being told what to do. So he ended up playing immovable object to Burrus Mill and Elevator Company's general manager, W. Lee "Pappy" O'Daniel, the autocratic, irresistible force in charge of running the band and its radio show.
In that 1986 conversation, Mayo told me, "Pappy wanted everyone to be on the job every day and to be there on time, and Bob wasn't there all the time when [O'Daniel] thought he should be. They had their arguments. He'd fire Bob, and take him back, and so on."
Then, one day, according to Mayo, "Bob said, 'Okay. I'm gone.' And he took [bassist and steel guitarist] Kermit Whalen and [vocalist] Tommy Duncan off the show with him. Then he took his own brother, [tenor banjo player] Johnnie Lee, who was working for Burrus Mills, driving a truck, delivering flour. And he got Kermit Whalen's brother, [guitarist June Whalen], who was a typewriter salesman there in Fort Worth. And they came to Waco."
Upon seeing the band for the first time – and, Mayo said, since Wills was "marking time" between day jobs – Mayo offered both his help and his 1932 Plymouth ("in good shape, four-door, would haul six") to the newly christened Bob Wills and His Playboys.
Mayo never returned to the oil game. Instead, holding the official title of "business manager," he would be involved with one or both of the Wills brothers for the next half-century, helping guide them from Waco to Tulsa.