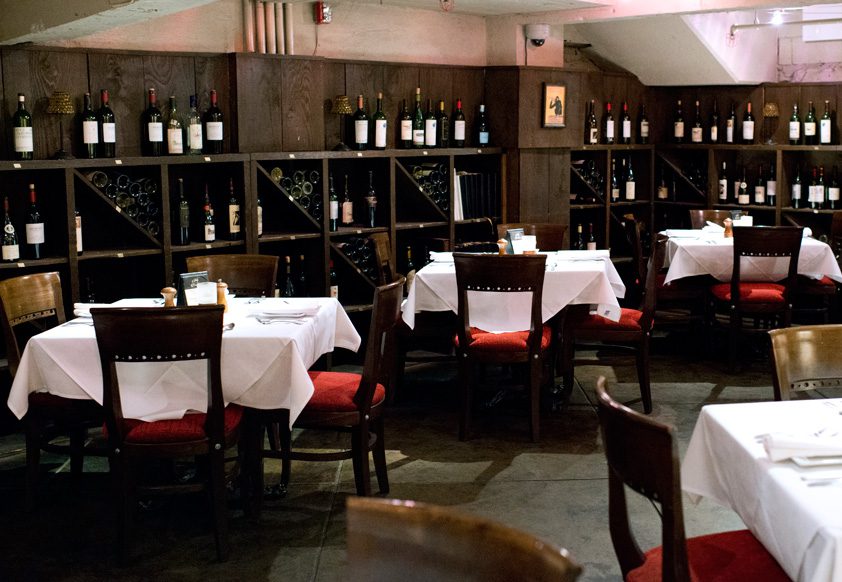 [dropcap]The[/dropcap] Chalkboard has invited Tulsans and guests into its dimly lit, elegant dining room since the '70s. Almost 30 years later, a renovation of the building that housed The Chalkboard included the restaurant, and its new doors opened in 1999. Today, you'll find deep, rich hues, assisted by natural light peaking through slated window blinds, weaving throughout the space's wine shelves, white-linen dressed tables, full bar, partly open kitchen – giving customer a preparation perspective – and gracious staff.
The restaurant, once run by Ayhan Ozaras, is now spearheaded by his two children, Joshua and Shannon Ozaras, both of whom have worked in the restaurant industry most of their lives. Their combined experience, along with The Chalkboard's skilled executive chef, Joshua McClure, allows for unparalleled service and tastes.
Serving breakfast, brunch, lunch and dinner, as well as offering catering, there's nothing The Chalkboard restaurant doesn't do well. The mouth-watering burger is a palate pleaser, with its red onion marmalade and aged cheddar, as is the goat cheese and piquillo pepper stuffed chicken breast, which is served over Parmesan risotto and plated with a seasonal vegetable.
The restaurant's fresh salads are a great way to begin a meal before diving into an expertly crafted, pan-seared duck breast or grilled filet, among other delicious selections. On Saturday or Sunday, pairing any selection off The Chalkboard's delectable brunch menu with live music playing in the background is an enjoyable, appetizing experience.1324 S. Main St., Tulsa. www.chalkboardtulsa.com