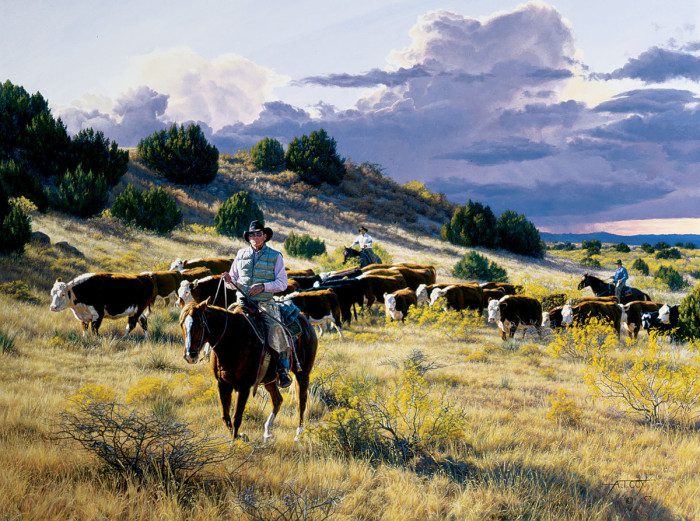 Thru May 8 at the National Cowboy Museum in OKC –
From nationalcowboymuseum.org:
The Cowboy Returns: Photographs by Bank and John Langmore is a nationally traveling exhibition organized by the Briscoe Western Art Museum. The exhibit shows an intimate view of the cowboy over two generations in a collection of 100 black-and-white plus color photographs. The images depict the iconic cowboy's gritty reality of working and living in the American West. The exhibit includes select work from Bank Langmore—considered a preeminent photographer of the American cowboy in the 1970s—and his son, John Langmore, a celebrated artist in his own right, who spent the last three years photographing many of the same people and ranches his father documented over 40 years ago.
Tickets available at nationalcowboymuseum.org