Encouraging Imagination
Oklahoma is home to a rich history as it pertains to the film and music industries. Thankfully, several organizations have been established over the years to preserve this knowledge and heritage.
The Oklahoma Music Hall of Fame, located in Muskogee, boasts over 100 inducted members. Established in 1997, it holds live concerts every week and has a museum full of memorabilia donated by past inductees.
The Oklahoma Movie Hall of Fame, also located in Muskogee in the iconic Roxy district, is home to a plethora of Oklahoma movie chronicles. Situated inside the Roxy Theater, the museum has a special induction ceremony held each year to welcome new members to its elite ranks.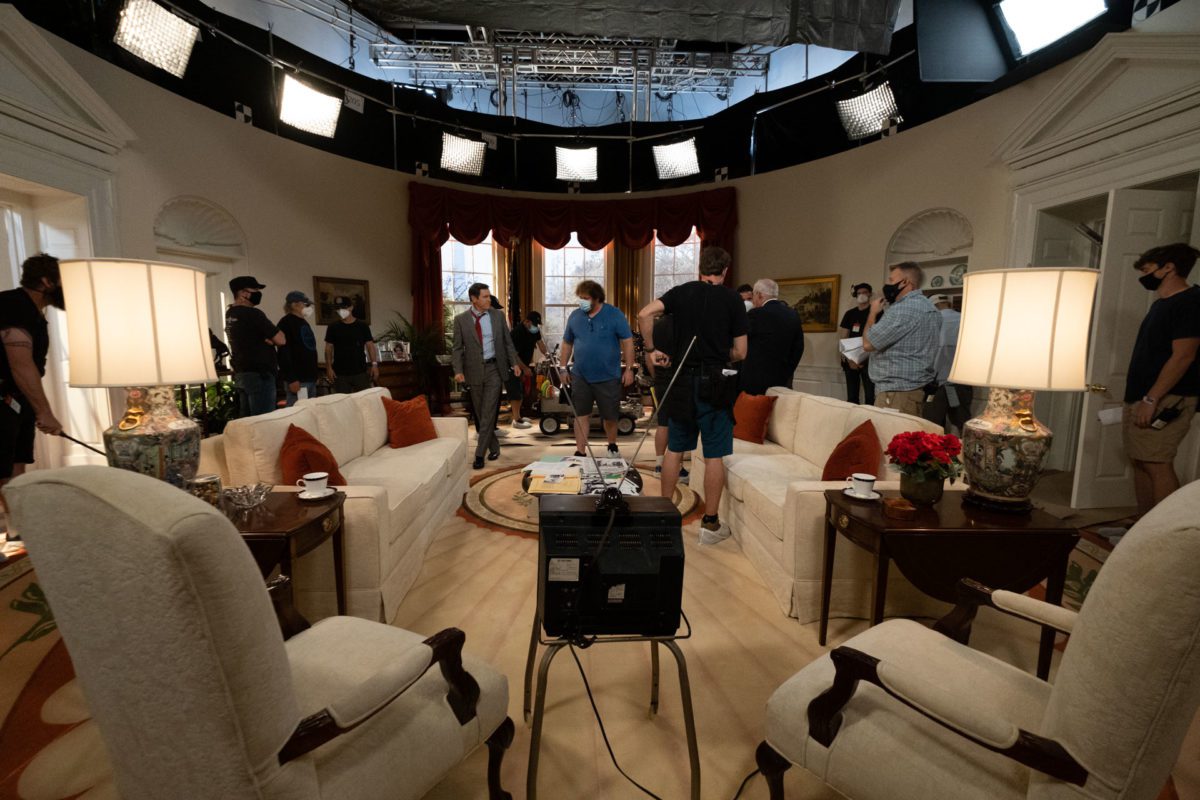 The Oklahoma Film and Television Academy is a newly formed organization focusing on the development of a production-ready workforce for the state of Oklahoma. Located in Spencer, the academy has entry level classes such as 'Film Crew 101' and 'Set Ready,' and intermediate classes ranging from 'Assistant Directing' and 'Set Decorating' to 'Production Coordinating' and 'Script Supervising.' Staffers includes people working in the industry currently, such as:
Steve Mathis – A professional gaffer, or chief electrician on a movie or TV set. (Credits: Halloween, Mrs. Doubtfire, Thor: Ragnarock)
Dean Georgopoulos – A digital imaging technician. (Credits: Birdman, Gravity)
Alisha East – Assistant director and production assistant. (Credits: The Mandalorian, Conjuring 2, Modern Family)
The Oklahoma Film and Music Office is a one-stop-shop to get all your Oklahoma filmmaking and music updates. The organization strives to support and connect local, national and international filmmakers with Oklahoma's skilled and talented crew, production services and locations. Headquartered in Oklahoma City, the office touts a website (okfilmmusic.org) that's full of helpful tools and resources to find/apply for local projects.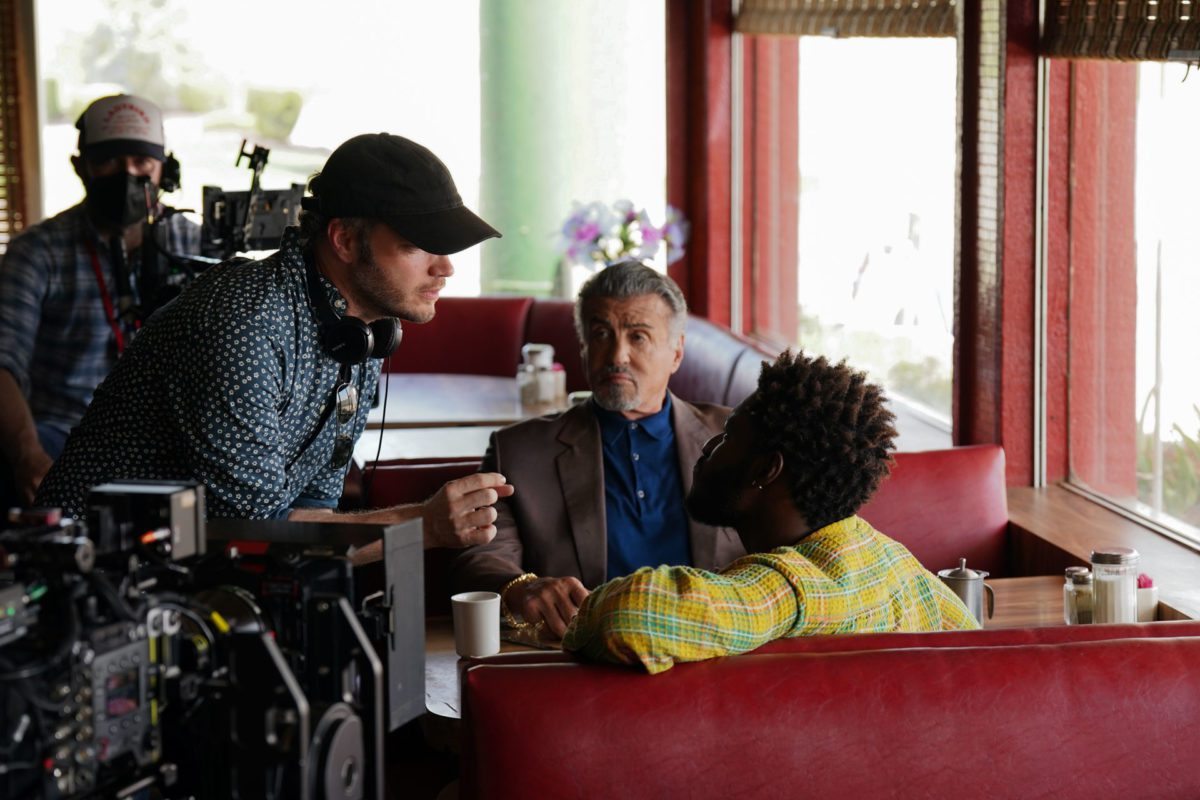 Oklahoma Music Genres
Music stemming from Oklahoma is vast and ever-changing.
"What seems like the one genre of music that is strictly Oklahoman, at least in the country side, is called Red Dirt music," says Tony Corbell, executive director at the Oklahoma Music HOF. A large number of musicians have worked under this umbrella term, including Bob Childers, often called the father of Red Dirt music, and Steve Ripley.
Of course, Red Dirt isn't the only genre of music Oklahoma is known for – we've got major stakes in country as well. Other native musicians include Blake Shelton, Carrie Underwood, Ronnie Dunn, Reba McEntire and Garth Brooks.
As for notable history moments from the state, Corbell says Merle Haggard's song "Okie From Muskogee" is high on the list.
"It was recorded here in Muskogee at our Civic Center in 1969," he says.
Another milestone moment came when Leon Russell founded the famous Church Studio in Tulsa.
"It became the hangout of many, known for the Tulsa Sound and as a great place to play and collaborate," he says.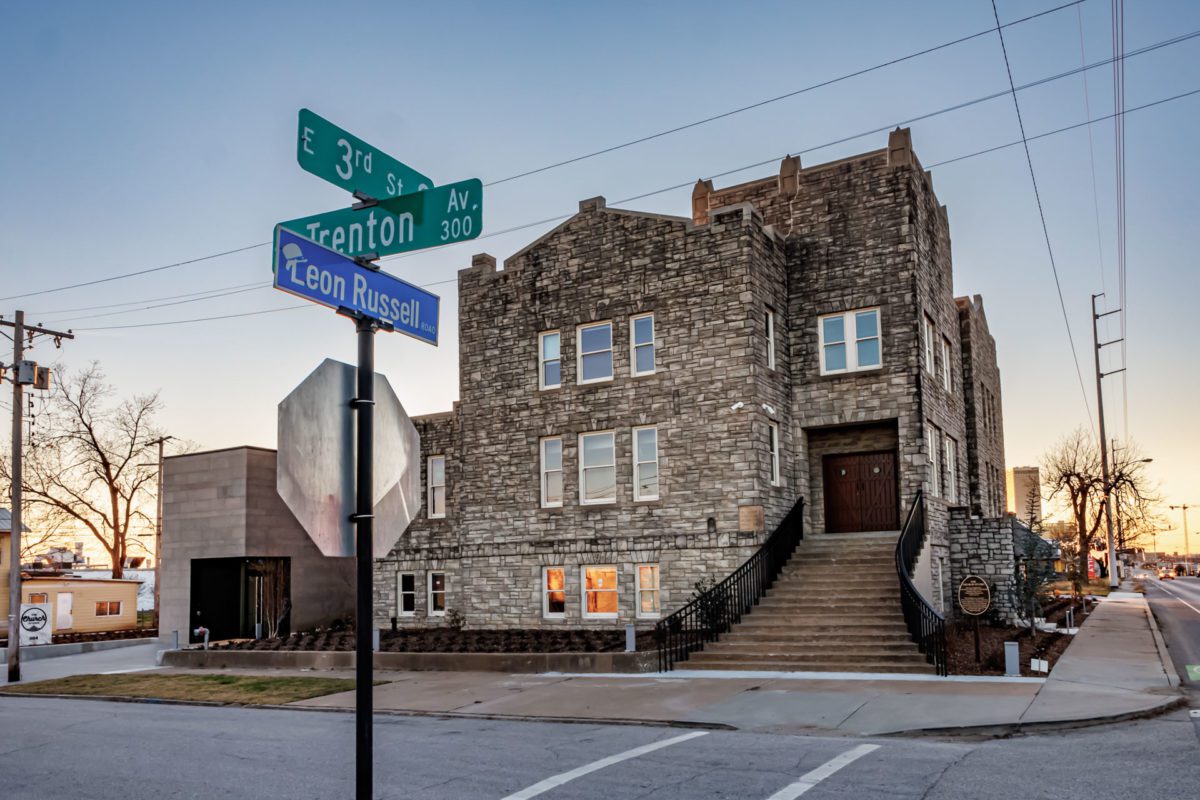 Films of Note
Although the film industry in Oklahoma has been growing exponentially over the past decade, films about Oklahoma – or filmed in the state – have been getting created for a good while. Well known movies like Twister and The Outsiders, both shot in the state and containing stories centered on it, are highlights, both critically and financially.
"Twister created an annual stream of tourists, along with real and pseudo weather scientists and storm chasers traveling to the state as far as France, Japan, Korea, Australia and the UK," says Oscar Ray, operations manager for Roxy Theater.
More blockbuster films, like Martin Scorcese's upcoming Killers of the Flower Moon starring Leonardo DiCaprio, wound up filming in the state because of projects like Twister.
"That big budget Hollywood movie helped to encourage the growing number of independent motion picture producers and helped grow the state's film festival circuit," says Ray.
Other notable films include Oklahoma!, The Grapes of Wrath, and Minari.
"Obviously Killers of the Flower Moon spent the most money, but in reality, every movie shot in Oklahoma has a positive impact on the state's bottom line," says Ray. "And each new movie or television show produced here says: 'Give Oklahoma a try.'"
Film and Music Education
If you're looking to get educated in the arts, Oklahoma has quite the list of options.
For music enthusiasts wanting to learn more about the craft, both the Oklahoma Music Academy and Academy of Contemporary Music at the University of Central Oklahoma ([email protected]) are solid choices. The Oklahoma Music Academy, located in Tulsa, has a wide variety of programs including violin, voice, bass, guitar and drums, along with summer programs. [email protected], on the other hand, offers two fully accredited Bachelor of Applied Technology degrees and three associate degrees, all focused on preparing students for careers in the music industry.
Major colleges with film and music programs in-state include Oklahoma City University, Oklahoma State University, the University of Oklahoma, the University of Central Oklahoma, and the University of Tulsa.
On top of that, summer camps are great ways to get experience or enrichment in a condensed time frame. Oklahoma Children's Theatre, which has been running out of OKC for over 35 years, has multiple camps for varying ages with workshops and lessons. For high school students, The Oklahoma Summer Arts Institute in Quartz Mountain State Park is a two week intensive that trains participants in the visual, literary and performing arts. Students are selected through blind auditions. Tim Blake Nelson (O Brother, Where Art Thou? and Holes) was a student from 1980-1982.
Animation and the Rise of AI Art
If instead your focus is on TV and film animation, Oklahoma has plenty of opportunities.
Oklahoma City University has a Game Design and Animation program, while Oklahoma Christian University offers its Gaming and Animation degree. The University of Central Oklahoma also has a Bachelor of Fine Arts in Graphic Design while the University of Tulsa has a Motion Graphics and Animation program.
More recently, the world of animation has been rocked by artificial intelligence programs, which comb the internet for thousands of pieces of art and then generate something similar. This technology comes with complications for animators if a company is looking to improve its bottom line.
"AI art devalues the actual creation and value of artwork," says Jessica Doll, an Oklahoma-based 2D animator working in the TV animation industry. "AI art relies on massive, large-scale art theft in order to exist. If it didn't have that preexisting work to scrape from, we wouldn't have AI art."
As a person affected by this technology, Doll understands the future consequences AI art presents.
"It feels innocent, but it steals and it takes away people's livelihoods, and it doesn't care about the ramifications of its actions," she says.
Oklahoma Film Projects
Oklahoma has become a hot spot for major motion pictures and television to shoot over the past several years.
"Since the launch of the state's new film initiative program in 2021, Oklahoma has recruited film and television projects from major production studios as well as supported local and independent filmmakers from across the globe, all of which contribute to the growth of our state's film ecosystem," says Jeanette Stanton, director of the Oklahoma Film and Music Office.
Movies like Reagan (a Ronald Reagan biopic starring Dennis Quaid), Killers of the Flower Moon (a historical drama surrounding the killings of oil-rich Osage citizens), and American Underdog (a true story about an NFL MVP) all shot in the state within the last few years.
High profile television shows like Reservations Dogs and Tulsa King also utilized the state recently, and employed hundreds in the process.
According to the Oklahoma Film and Music website, both Oklahoma City and Tulsa rated high on the list for Best Places to Live and Work as a Moviemaker in 2022.
"Oklahoma's film industry is currently seeing an unprecedented appetite for film making, and the momentum is overwhelmingly positive," says Stanton. "We hope to continue our upward trajectory in the year ahead with the continued support of our state, city and tribal leadership."