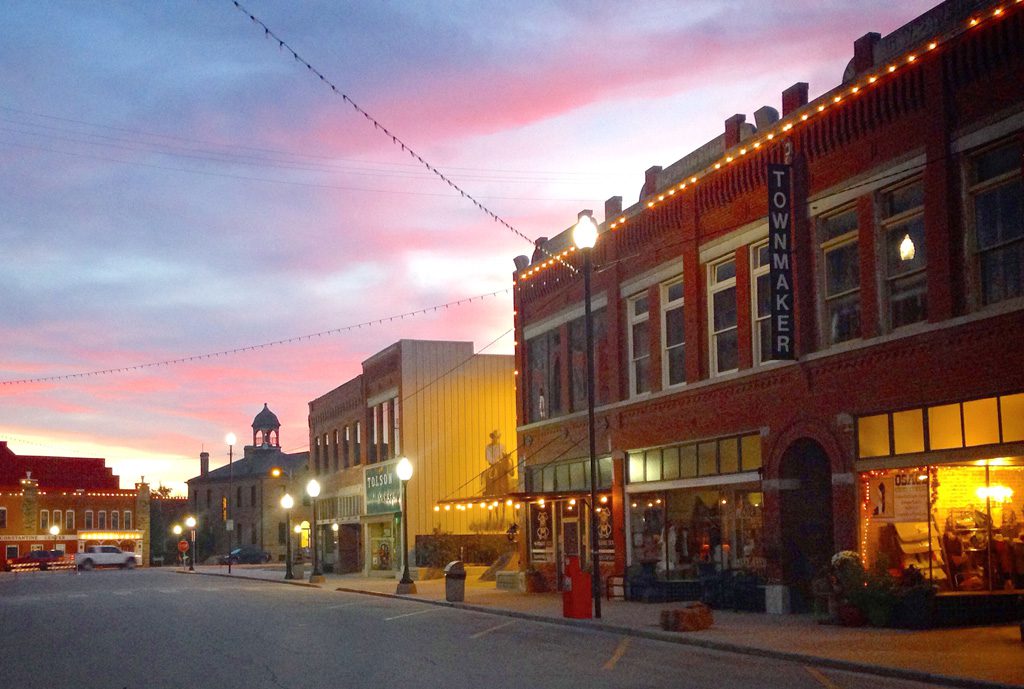 [dropcap]The[/dropcap] Osage Nation's home, Osage County's seat, Pawhuska has had cultural significance long before a Pulitzer Prize-winning play and popular store came to town.
The Osage people understood something special in opening their government here in 1872 and naming it after Chief Paw-Hiu-Skah, whose name means White Hair in English. Some say they sensed the oil that would briefly turn Pawhuska into one of America's richest cities. Others say they recognized the nutritional value of omnipresent bluestem grass, which can add 3-4 pounds daily to a bovine.

Pawhuska is the southern gateway to the Tallgrass Prairie Preserve, the largest protected area of its kind on Earth. A typical auto tour is delayed by some of the 2,500 roaming bison, North America's largest land mammal.
Past and present unite in Pawhuska. Cowboys and cowgirls, from the preserve or nearby ranches, make the short drive into town daily to conduct business and pack their pickups with goods.
"It's an old western town that's not out West," says Joni Nash, executive director of the Pawhuska Chamber of Commerce. "Many of our historic buildings downtown are from the 19th century. The building I'm in at the Chamber was the old cobblestone house of the town's first blacksmith, hired by the Osage. It was built before any of the tribal leaders' houses.
"Visitors from all over the world just wind up here. I ran into a couple from Germany and asked why they came. They said they'd just heard that Pawhuska is a cool little town."
Pawhuska's financial apex came during the oil boom of the Roaring '20s. Rolls-Royce opened its first dealership west of the Mississippi River. Scores of four- and five-story buildings popped up. The No. 1 customer of Tiffany's was the Osage Nation, which handed out place settings from that New York retailer as gifts.
"Money wasn't an object back then," Nash says.
Today, Pawhuska continues to evolve. It gained attention in 2007 as the setting for Tracy Letts's acclaimed August: Osage County; many scenes were filmed downtown when it became a movie.
Since October, when The Pioneer Woman Mercantile store and cafe opened, downtown has had a regular stream of patrons, who also visit the Osage Tribal Museum, the oldest tribally owned and continuously operating museum in the country, and the Immaculate Conception Catholic Church with its storied stained-glass windows.
Every turn on Kihekah Avenue or Main Street reveals historic nuance.
"It's definitely an interesting area," Nash says.