Long before our legislators filed into the halls of the Capitol in Oklahoma City, and for many years afterward, criminals made their own laws in Indian Territory. Oklahoma has played host to some of the most storied names in outlaw history, from train robbers and statesmen to Depression-era gangsters. Each has left his – or her – bloody fingerprints on our state's history.
The Dalton Gang
In the 19th century, it wasn't unusual for criminals to turn lawmen, or vice versa. Such was the case with Bob and Grat Dalton of Pawhuska. When law work didn't pay enough, the brothers turned to theft and murder with their brothers Emmett and Bill, forming the newly minted Dalton Gang. Like their relatives, the Younger brothers of Missouri's James-Younger Gang, the Daltons became violent experts at bank and train robberies. In 1892, the gang attempted to rob two banks in Coffeyville, Kansas, on the same day, but the locals were having none of it. They gunned down Bob and Grat, along with their compatriots at the time, as the outlaws exited one of the robbery sites. Bill Dalton rode with the Wild Bunch and took part in the bloody Battle of Ingalls, which left three U.S. marshals dead in 1893. Bill survived the skirmish, but he didn't live to enjoy it for long; he was killed by a posse the next year. Emmett was the only Dalton to survive his criminal family tradition. After sustaining 27 bullet wounds from the Coffeyville shootout, he served 14 years in prison before pursuing careers as a real-estate agent, actor and author in California.
Pretty Boy Floyd
Pretty Boy Floyd wasn't born with his moniker – he entered the world in Georgia as Charles Arthur Floyd and moved to Oklahoma at age 7. His nickname came from one of his many victims, who thought he was much too adorable to truly be a criminal. That assessment turned out to be mistaken as Floyd cut a swath of robberies across the Midwest and south central states. He was one of the most infamous outlaws in the nation's history, but questions surround Floyd's life and crimes. He may have been a Robin Hood figure, stealing from banks to give to victims of the Depression and destroying mortgage papers during every robbery. He was certainly protected by Oklahomans who felt he was an outlaw hero. Or maybe he was the vicious criminal who gunned down four law enforcement officers in Kansas City. Historians remain unsure. To the FBI, after the death of gangster John Dillinger, Floyd was known simply as Public Enemy No. 1. In an Ohio cornfield in 1934, Floyd met the same fate as Dillinger at the hands of the same man, gunned down by a team led by FBI Agent Melvin Purvis.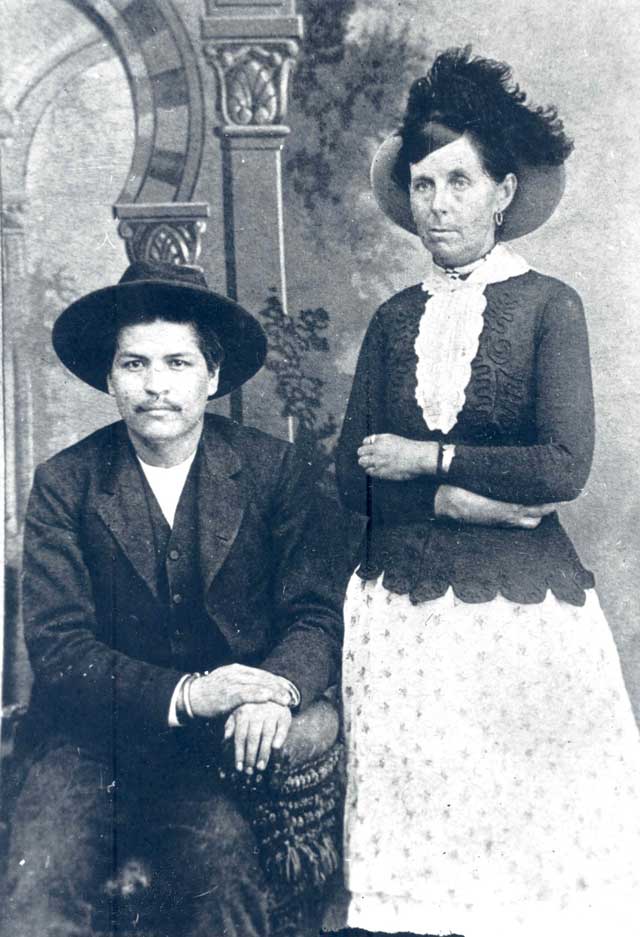 Belle Starr
Sharpshooter. Horse thief. Bootlegger. Fashionista. The Queen of the Oklahoma Outlaws, Belle Starr was all of the previous and then some. Distantly related to the Hatfields of Hatfields and McCoys fame and twice married into a Cherokee family of outlaws, Starr reigned as the most infamous female outlaw of her day. In 1883, she was convicted of horse theft and came before Isaac Parker, the dreaded Hanging Judge. Perhaps due to her sex, Starr received a nine-month prison sentence instead of death. Many folktales surround Starr and speculation tends to overlap with fact, but she was a confirmed associate of the James-Younger Gang of Missouri and was thought to share a hideout with Jesse James in what is now Robbers Cave State Park in southeastern Oklahoma. Like her life, her bloody end remains enigmatic. According to some, she was murdered by a rejected suitor. Others claim that multiple suspects, including her own husband and children, had motives to hasten her demise. To this day, nobody knows who ambushed Starr with a shotgun outside Eufaula in the winter of early 1899, but her legend certainly lives on.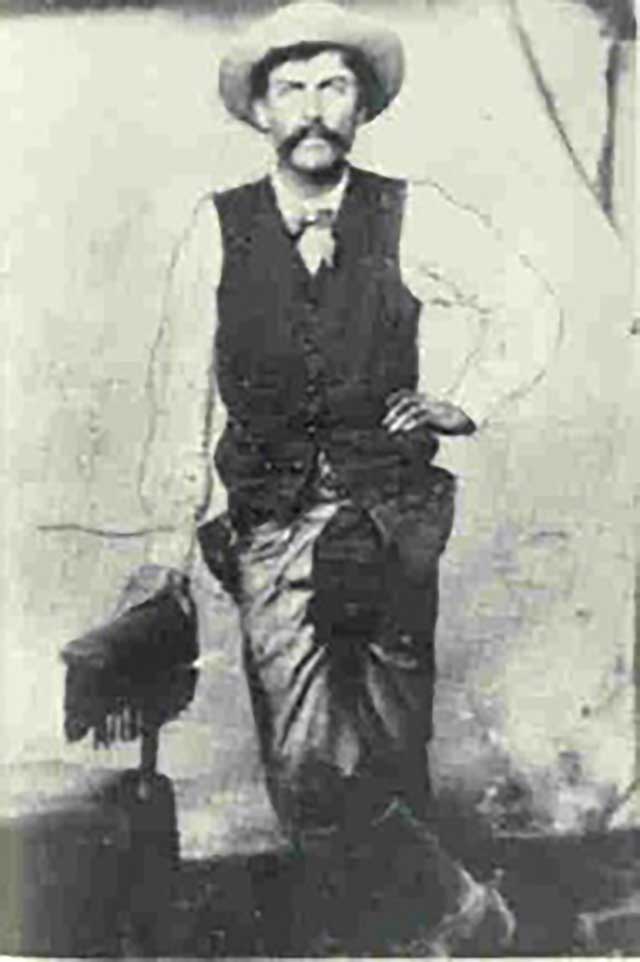 Fred Tecumseh Waite
The Outlaw Statesman is yet another example of the thin line between criminals and the law in the 19th century. A member of the Chickasaw Nation and a college graduate, Fred Tecumseh Waite was not your average outlaw. Then again, neither was his partner, Billy the Kid. A native of Garvin County, Waite headed west in 1875 and wound up in Lincoln County, New Mexico, where he became a major player in the Lincoln County War. As members of the Regulators, Waite and Billy the Kid led a posse of ranch hands and farmers out to avenge the death of their boss, John Henry Tunstall. After numerous shootouts that left 19 people dead, the Lincoln County War ostensibly ended and the Regulators disbanded. While many went on to form Billy the Kid's gang, Waite sought to escape his violent life by moving back to present-day Pauls Valley in Indian Territory and starting a family. After ranching and serving as a lawman, he was elected as a senator, speaker of the House, and attorney general of the Chickasaw Nation. Unlike his outlaw compatriots, he died peacefully as a respected statesman in 1895, shortly after his nomination for governor of the tribe.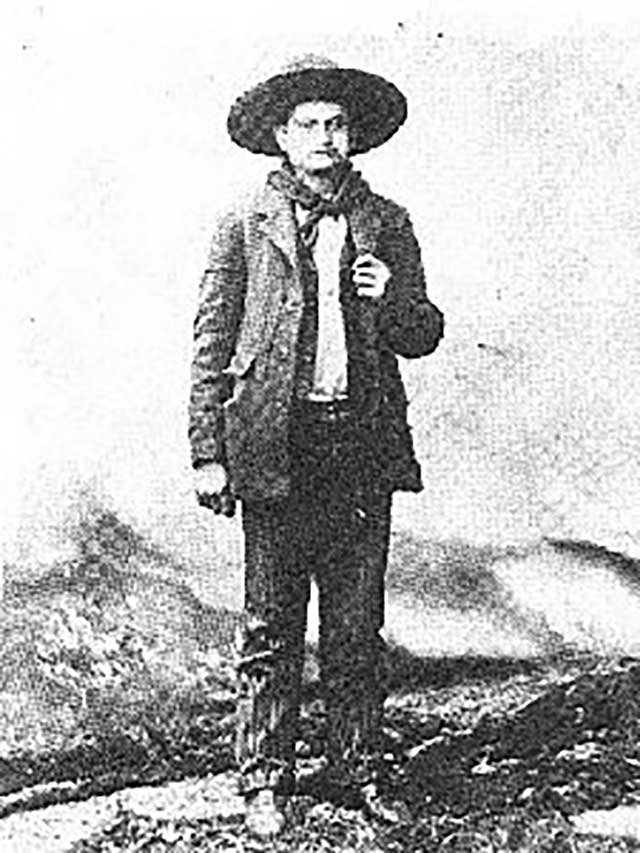 Cherokee Bill
Somehow, Crawford Goldsby doesn't really have the ring of an outlaw name. Nonetheless, Cherokee Bill was born as Goldsby in Texas in 1876 as the child of a former Buffalo Soldier and Cherokee freedman. Some say his criminal career began at age 12, when he was told by his brother-in-law to feed the pigs. Goldsby declined … with his gun. His official criminal career, however, began after a dance in Fort Gibson, where he shot down Jake Lewis and immediately went on the run. Thus began Goldsby's two-year crime spree in Indian Territory, during which he and the Cook brothers robbed everything they could wave a gun at. After multiple vicious murders, one made during an attempted jail break, he went up before the court of Isaac Parker in Fort Smith, Ark. He did not fare as well as Belle Starr did with the Hanging Judge, who called Goldsby "a bloodthirsty mad dog who killed for the love of killing." The outlaw swung for his crimes in March 1896, just past his 20th birthday. When asked if he had any last words, he said, "I came here to die, not to make a speech."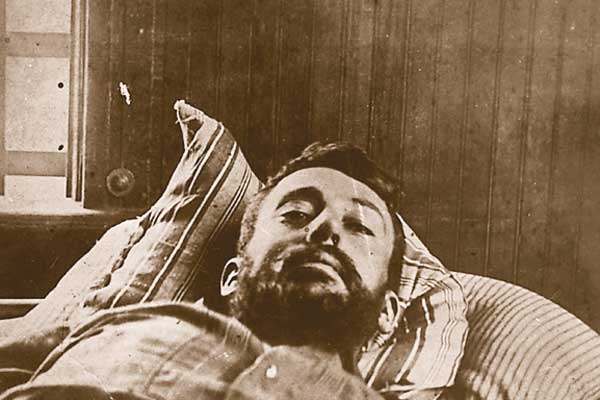 Zip Wyatt
It's no surprise that the children of a man known as Old Six-Shooter Bill, a drunk of some repute from Guthrie, should come to no good. One son, Nim, inherited the nickname Six-Shooter Jack and wound up dead by a bullet by 1891. The other was Zip, who would gain infamy throughout Indian Territory. At first, it seemed like Zip might turn out all right. He settled with a wife and daughter in the town of Mulhall and was close to the straight and narrow. Alas, this wasn't in the cards for Wyatt; he began his criminal years by shooting up the town and wounding two of his fellow citizens. A murderer and inveterate thief, Zip proved difficult to keep caged by escaping jail and traps laid by posses multiple times. Fortunately for the innocents of Indian Territory, his luck didn't hold. Two posses from Sheridan and Enid caught up with the outlaw near Marshall and made sure this time that he wasn't in any shape to escape. Boasting of murdering 11 men, Wyatt died of his wounds in jail a month later.