[dropcap]The]/dropcap[ setting sun shines off her long jet-black hair and picks out highlights in her chic black dress, ruby-red lipstick and rhinestone earrings as she walks toward the battered, beige building, down the basement steps and into the bar. She looks like the femme fatale from a hundred 1940s movies, and the room, dimly lit with the bartender wielding a huge cocktail shaker, looks like the perfect setting for film noir.
You want to say something and know you'll earn a classic cinematic riposte like, "You're not too bright, are you? I like that in a man." But you've got it completely wrong; she's Nico Albert, one of the most talented chefs in Oklahoma, and she's on her way back to the kitchen at MixCo in downtown Tulsa. So let her be and linger by the bar.
The room you're in does look like it's from a bygone decade, but as imagined by David Lynch. Art Deco meets Eraserhead. The ceiling is copper tiles, the chairs and tables, carefully selected and put together, look like 1960s castoffs, and the luridly lit, long, half-moon bar has egg yolk yellow tiles that shine like an alien space ship. The menu has more than a hundred whiskeys and almost as many craft beers, as well as eye-catching craft cocktails with throwback names like Beverly Crusher (sherry, barrel-aged gin, cardamaro, vanilla and lemon). It looks trendy, sophisticated; the kind of place that won't let you past the door unless you can define the word postmodern.
"Oh God, no," says owner Jared Jordan, who looks quite dapper himself in a dark gray suit jacket with a high waist and narrow lapels in the early 1960s style that's now the latest in fashion. (He's been seen, incidentally, dressed very differently at heavy metal concerts.) "I've always hated the pretense that seems to go along with going out, and especially the phony stuffiness of craft cocktail bars. I want this to be a place for everyone, not just suits."
Albert, who has strolled over to join us, adds: "You can come in cutoffs straight from the lake or in black tie straight from an evening wedding. We have businessmen, workers, journalists, oil guys, young college kids. Everyone feels welcome."
The most interesting people in the room may be the bartenders and staff. "Half of our staff are in a band [Nuns]," says Jordan, noting that the musicians spend half their time on tour in Chicago or Montreal. "We have a resident beer nerd, students, a bunch of people who are really into their craft." Craft cocktails? No, Jordan says. "Of course the ability to make the perfect cocktail is a given, but I'm talking about the craft of making people happy, of making guests feel welcome despite everything. When I go to a bar, it's not because of what they serve. It's because I like the people serving me and the people around me.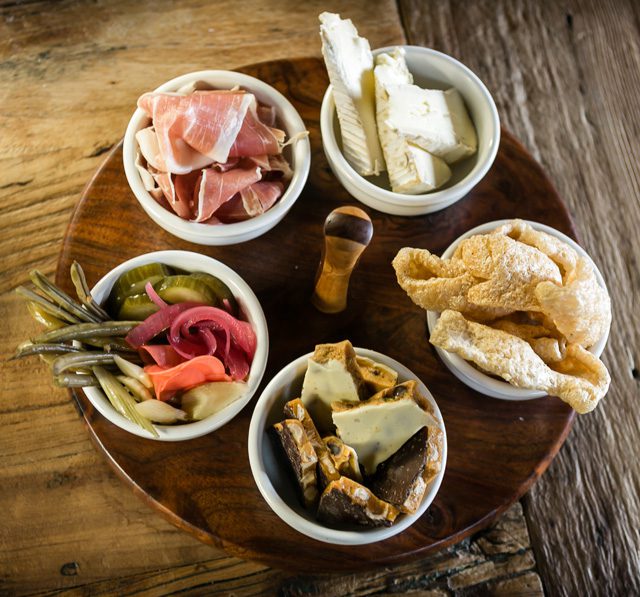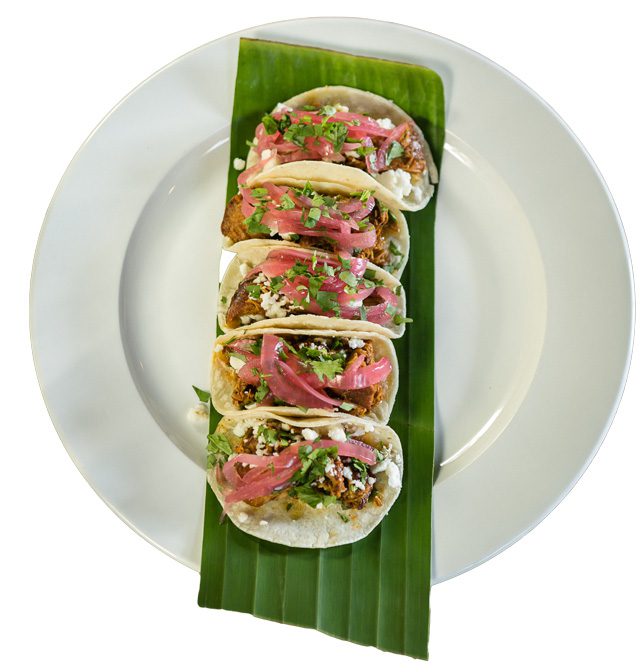 "On a weekend night, we have to be adaptable. We might have country music fans from the BOK Center next door or people in black tie from a benefit at the Cox Business Center. There are usually 19 different scenes going on. But by the end of the night it's one big party and melting pot, and you'll often see people who would never normally say a word to each other sitting outside smoking cigars."
Albert says: "We're a family here. The whole staff is very close, and we want our customers to be part of the family."
The chef walks back to the kitchen to do prep work.
"Whenever I eat Nico's food," Jordan says, "I feel better about myself." She's been cooking since childhood. ("My mom spent all day cooking meals, and I helped," she says. "Cooking meals and eating together was a big part of what it's like to be in my family.") Working at Lucky's, she was sometimes allowed by Chef Matt Kelley to create her own entrees, and they were complex, earthy triumphs of haute cuisine. (Once she spent 10 hours making a Oaxacan mole negro to flavor one vegetable.) The menu is different at MixCo, which added its kitchen this year. "I hate the phrase 'upscale bar food,' but that's what it is," Jordan says. Calls out Albert, "Not upscale but inventive."
She's right, though the presentation is indeed upscale. A bright, sprightly tuna nicoise, each component shining, looks like a cover model for a food magazine. Meaty lamb "lollipops" are given a strange, delicious twist with a yogurt sauce and Middle Eastern spices. A dip sandwich gains another dimension thanks to a chile-orange rub. The tacos are full of surprises. Onions marinated in cloves accent the filling of cochinita pibil, a traditional dish from the Yucatan made of pork marinated in orange juice, seasoned with annatto seeds and steamed while wrapped in a banana leaf.
As you eat, some of the after-work crowd filters in. Three women and two men, probably lawyers from the nearby courthouse, all looking downcast, sit at a nearby table. But as your meal goes on, their feelings change and you can hear them laugh and laugh and laugh.