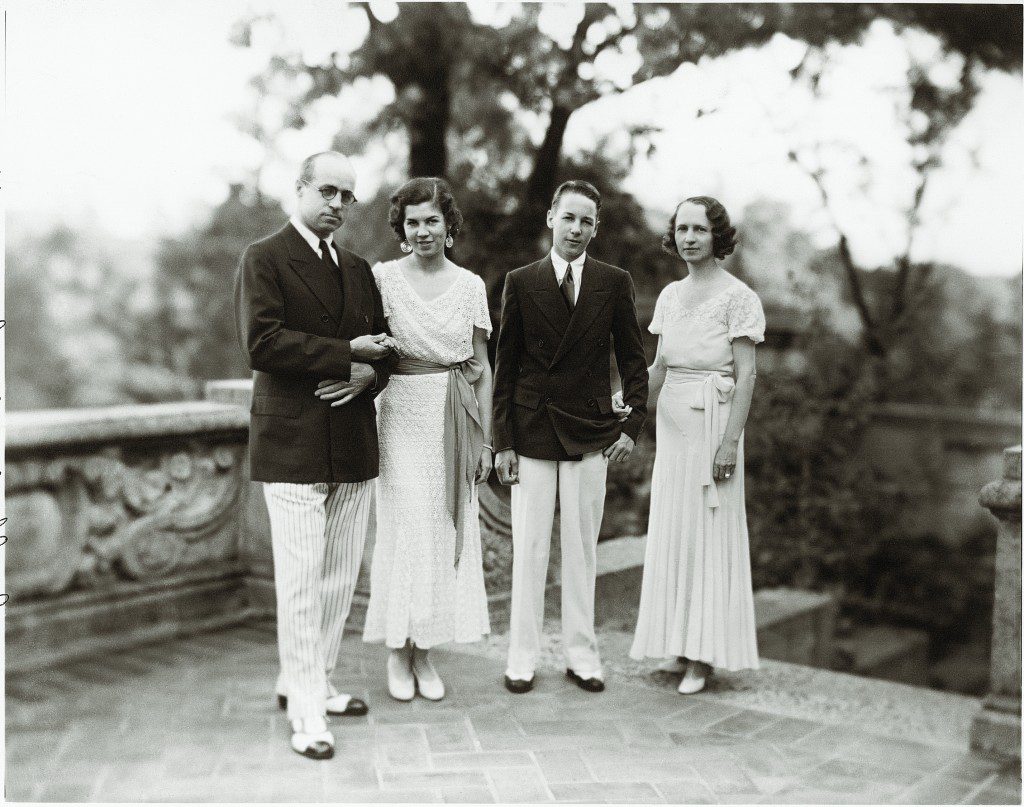 Evolution of a Landmark
Philbrook's history is marked by generosity and excellence in leadership. Originally called Villa Philbrook, the home of Waite and Genevieve Phillips was completed in 1927. Designed by Kansas City Beaux Arts architect Edward Buehler Delk, the Italian Renaissance Revival-style mansion was home to the self-made oilman from Iowa and his family until January 1939. The Phillips family gifted their 72-room mansion and country estate to create Tulsa's first art museum. This remarkable philanthropic gesture gave life to Philbrook, which opened to the public in 1939 against the backdrop of big band jazz, the Dust Bowl, rapid industrialization and Art Deco style.
Since then, the Phillips family's gift continues to grow. Philbrook has expanded beyond the historic estate into Tulsa's vibrant, emerging downtown scene. Philbrook Downtown, a two-level contemporary art gallery, opened last year in Tulsa's Brady Arts District and exhibits pieces  from the museum's permanent collection.
That collection spans 5,000 years, with particular strength in Renaissance and Baroque paintings as well as modern and contemporary art.  As home to one of the greatest surveys of 20th century Native American art anywhere, Philbrook challenges visitors' preconceived notions about this genre. It's this kind of diversity that draws visitors from various walks of life and from all over the world to Philbrook. The museum's appeal successfully reaches people, and not through art exhibitions alone.
Collaboration with more than 20 local performing arts organizations allows Philbrook to showcase programs spotlighting some of the region's finest singers, dancers, actors and auteurs – from Tulsa Opera to Tulsa Ballet, film and fashion. Other programs enrich the community, including Art Focus, a partnership with the Alzheimer's Association improving the quality of life for persons with dementia and their caregivers.