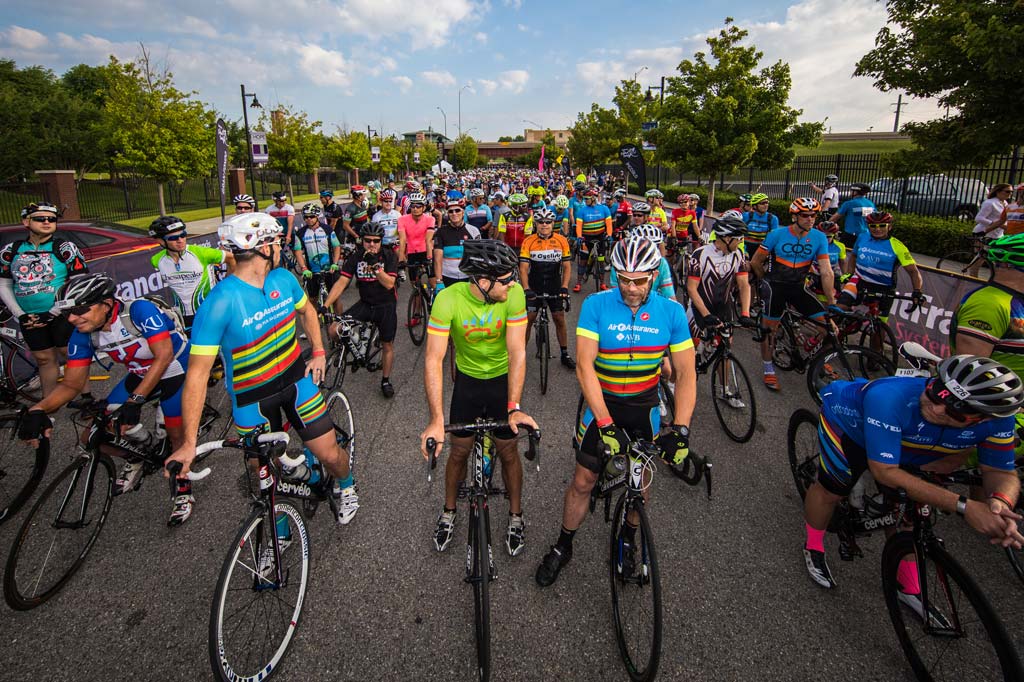 Saint Francis Tulsa Tough, one of the most popular cycling events in the Midwest, brings professional cyclists, newbie riders and avid spectators to town for a wild weekend.
The theme for Tulsa Tough's 13th anniversary, "Make Your Own Luck," describes "what it takes in life, in athletics, and in what our supporters, volunteers and staff have done to be successful," Executive Director Malcolm McCollam says.
Sponsored by the Saint Francis Health System, Tulsa Tough strives to reduce its carbon footprint. Ecological improvements include solar-powered generators replacing more than 25 fossil fuel-powered generators. Plastic bottled water usage is reduced with free water offered to riders and spectators.
Throughout the weekend, guests can enjoy criterium races (laps around a closed circuit), Gran Fondo races (long-distance treks) and the Townie Ride (a non-competitive 5-miler). The most anticipated event is Sunday's race, dubbed Cry Baby Hill. The day of debauchery consists of tailgating, music, costumes and a criterium race that begins at River Parks and blazes along the Arkansas River.
"Cry Baby Hill – wow. What can I say? CBH has become so well-known both inside and outside the cycling world, it is amazing," McCollam says. "We refer to CBH as 'Mardis Gras meets the Tour de France,' and I think that captures many of the things that make it special. Different cultures come together for a free-spirited good time, and a bicycle race happens to come through the party every few minutes."
Tulsa Tough runs June 8-10. Visit tulsatough.com for details.