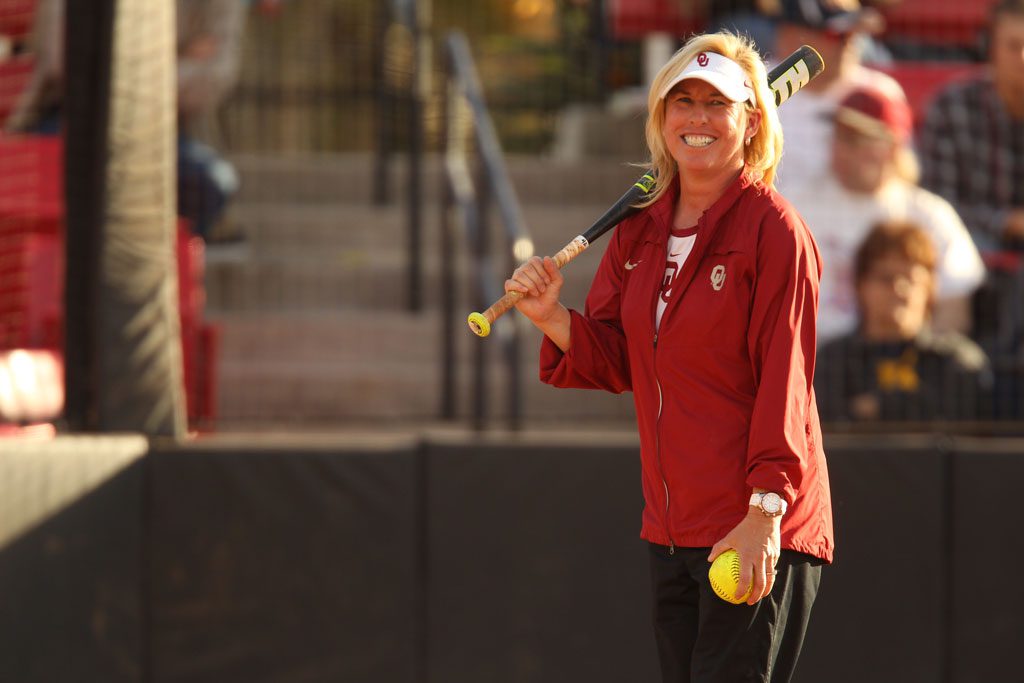 While Patty Gasso acknowledges she's not one to focus too much on numbers or titles (such as back-to-back NCAA championships), the statistics and bragging rights she and her team have racked up during the last 23 seasons tell a distinct story of success.
Gasso, head softball coach at the University of Oklahoma, has led her team to four national titles, along with reaching the Women's College World Series 11 times and advancing to postseason play every year she's been with OU. According to soonersports.com, OU is one of only three programs in NCAA history to win more than two national titles.
"Our philosophy in two words is 'championship mindset,'" Gasso says when describing the "secret sauce" of her team's success and hers as a coach.
She further explains that the championship mindset is about giving all you have and fighting to make yourself better – not just for yourself, but for your team. It's also about unity with that team and harvesting trust – "trusting that what you have is good enough; what your teammates have is good enough," she says.
This idea of trust is one that Gasso had to learn herself by relying upon her gut.
"I used to think a decision might not be right or too risky, or the fans or public might not like it," Gasso says. "But once I decided what I am doing is good enough, things started to change for me."
Gasso gives her team credit for maintaining its championship edge.
"I can define it, but it's another thing to live it. And that's what this team has done a really good job on is living in that world," she says.
Recently, Gasso took on another exciting challenge: She was named the head coach of one of the two national teams for softball's annual World Cup tournament. She'll coach the teams through training in the United States and Japan, then the World Cup will take place July 7-15 at the Deanna Manning Stadium in Irvine, California.
Gasso has looked forward to this opportunity for a long time.
"The first time I put on a USA sweatshirt or visor, it's like, wow. Wow. I'm living the dream – just like these players are – and I'm really excited about it. I look forward to working with a lot of new athletes and helping them get better in a short period of time," she says.
Helping athletes is her focus, even when she receives accolades for her coaching.
"There are so many people involved with what we're doing. I don't accept awards as if it's given to me; I accept it on behalf of the team," Gasso says.
As for this year's OU team, Gasso is optimistic about the season.
"I am planning to go on a great journey with some talented and hungry young women who are ready to play," she says. "I'm really excited about this next chapter."