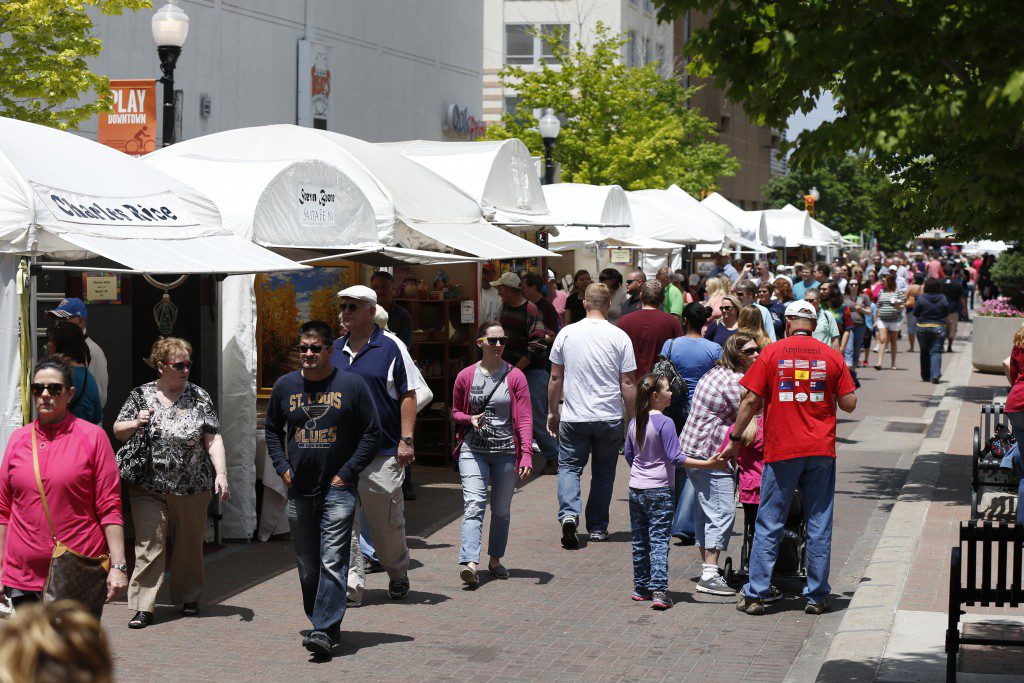 Thurs., May 19 thru Sun., May 21 in downtown Tulsa
From travelok.com: Tulsa International Mayfest is an outdoor tribute to the arts and music in the heart of beautiful downtown Tulsa.  It is a family-oriented event created to promote a broader knowledge of and appreciation for the arts and humanities among serious, as well as casual, art lovers. Mayfest is nationally renowned for presenting the very best in arts and entertainment.
Tulsa International Mayfest has something to offer everyone. The outdoor area of Mayfest includes fine arts, crafts, three stages of performing artists and great festival food. In fact, Tulsa Children's Chorus will sing at the Williams Green Stage. Mayfest also features KidZone, a hands-on art activity area for children.