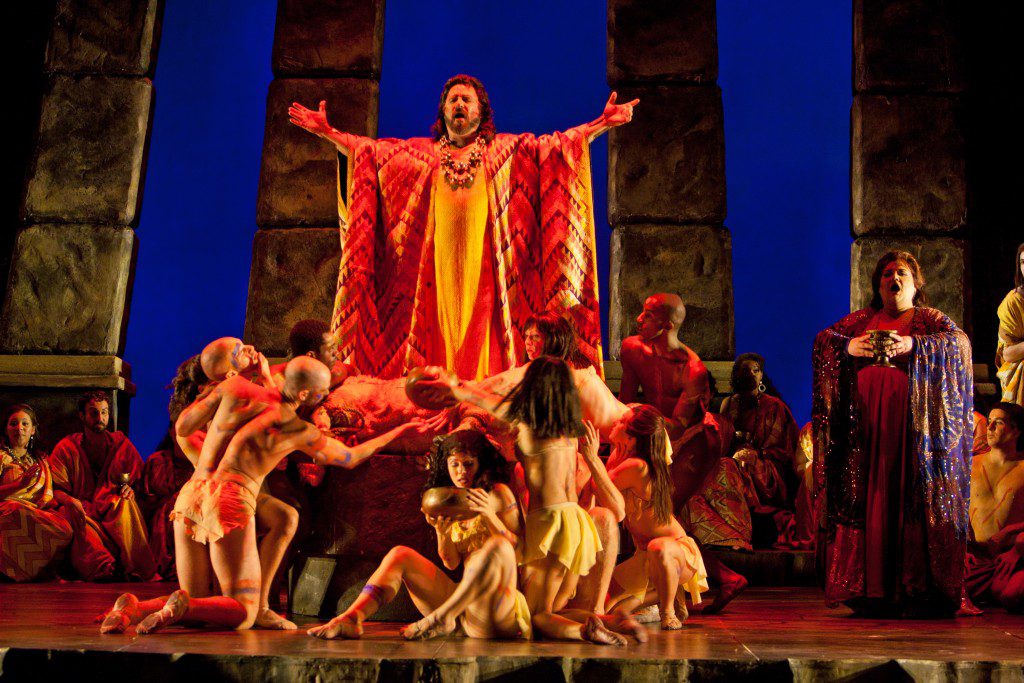 From tulsapac.com – Based on the Old Testament story, Camille Saint-Saëns' Samson and Delilah is true grand opera on a grand scale, featuring majestic choral music, a seductive bacchanal, and some of the most beautiful mezzo-soprano music ever composed.
Dana Beth Miller, who last appeared as Amneris in Aïda, portrays Delilah alongside Frank Porretta, last seen as Pollione in Norma, as Samson. Legendary bass Samuel Ramey returns to Tulsa Opera as the Old Hebrew. Baritone Peter Lindskoog, a Tulsa Opera favorite, performs the role of the High Priest of Dagon.
Crystal Manich returns as stage director and Kostis Protopapas conducts the Tulsa Opera Orchestra. Sets are from Pittsburgh Opera. Tulsa Oratorio Chorus and Portico Dans Theatre join Tulsa Opera for this production, which is sung in French with projected English translations.
For more information visit tulsaopera.com