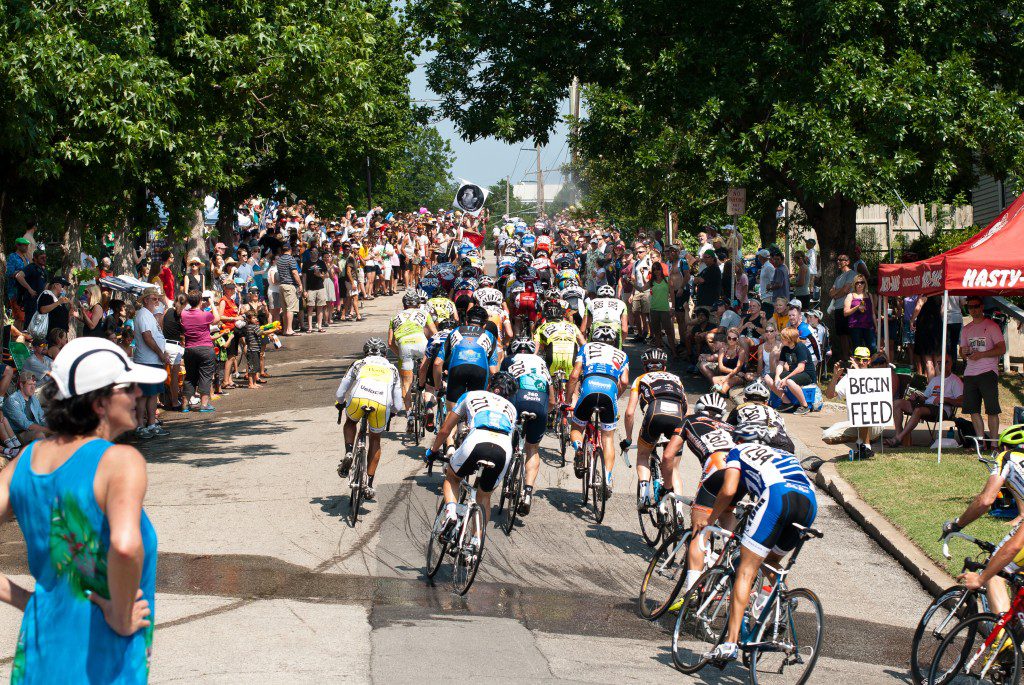 Friday, June 6-Sunday, June 8
Saint Francis Tulsa Tough brings a weekend of biking action and fun to downtown Tulsa and Riverside Drive from Friday, June 6, to Sunday, June 8. Pro racers hit the streets in the Blue Dome District starting at 6:15 p.m. Friday. The night concludes with an awards ceremony and fireworks, but Tulsa Tough doesn't end there. Saturday, Gran Fondos riding and racing moves to Brady Arts District, while Sunday takes racers to Riverside Drive and the legendary challenge of Cry Baby Hill. Tulsa Tough also features family-paced events through the weekend, including the Townie Ride. Visit www.tulsatough.com for registration details and a complete schedule.
Tulsa Tough 2013: Cry Baby Hill from Gizmo Pictures on Vimeo.