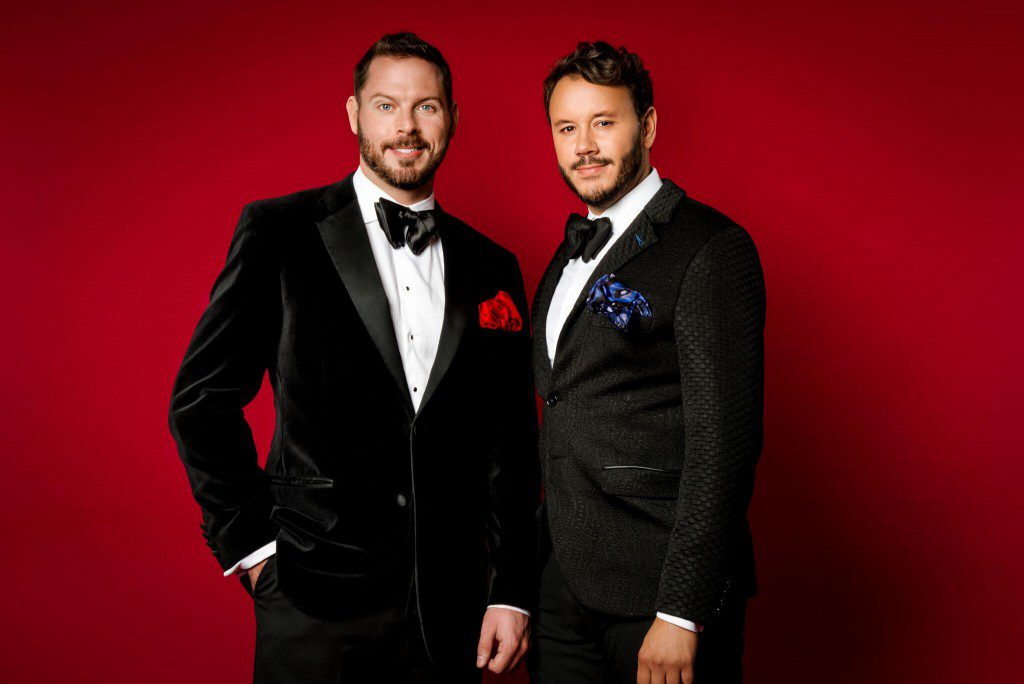 [dropcap]Tulsans[/dropcap] Jay Krottinger and Ryan Jude Tanner of Square 1 Theatrics, co-producers of the Broadway musical Waitress, have had their production nominated for four Tony Awards, including one for Best Musical.
Waitress cast members Jessie Mueller and Christopher Fitzgerald also received nominations for Best Performance by an Actress in a Leading Role in a Musical and Best Performance by an Actor in a Featured Role in a Musical respectively, and Sara Bareilles received a nomination for Best Original Score and Lyrics written for the Theatre.
Square 1 Theatrics previously won a Tony Award for their Broadway revival of PIPPIN.
Waitress, based on the motion picture written by Adrienne Shelly, features Broadway's first all-female creative team. It opened April 24 and has already announced a national tour, Tanner said.
Krottinger and Tanner started their company with Flipside: The Patti Page Story, which toured in Oklahoma before making an off-Broadway debut. The two were invited to co-produce PIPPIN while in New York scouting the Flipside venue, but have remained focused on Oklahoma as they've worked on their shows.
"That's kind of the uniqueness of the story," Tanner said. "Almost all of our investors come squarely from right here in Oklahoma."
Tanner said he and Krottinger focus on thought-producing works that can help create change in the way people think and have longevity, allowing people to recoup their investments.
The Tony Awards will air on CBS at 7 p.m. on Sunday, June 12.