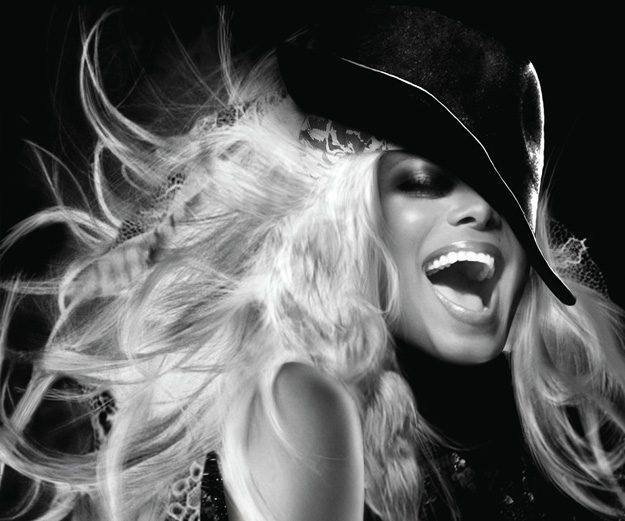 UPDATE: The Janet Jackson concert originally scheduled for January 27 has been postponed and will be rescheduled for a later date this Summer. Click here for details.
The current state of original artistry in the music industry has been missing a special element: Janet Jackson. A true musical vanguard, Jackson has easily distanced herself from her famous siblings, carving out a career that's both inspirational and influential. For three decades, Jackson has been at the forefront of the pop and R&B world. After a 10-year hiatus from the industry, the music icon surprised fans and her contemporaries with the announcement of her 11th studio album, Unbreakable, earlier this summer
With the help of her last name, Jackson propelled onto the entertainment scene in the 1970s television show, The Jacksons and hit '80s shows like Good Times and Fame. She would define herself as one of the best-selling artists in history thanks to hit albums like Rhythm Nation, Janet and 20 Y.O. Following the release of her third studio album, Control, Jackson's career reached crossover success in popular music. The album peaked at No.1 on the Billboard 200 and was certified platinum by the Recording Industry Association of America, selling more than 14 million copies worldwide. The album spawned four top five singles: "What Have You Done for Me Lately," "Nasty," "When I Think of You" and "Let's Wait Awhile."
The proof of her success became notable when Jackson accepted six Billboard Awards and three Grammy nominations, most notably her nomination for Album of the Year in 1987.
In 1993, Jackson made her film debut in Poetic Justice. While critics raved her beguiling performance as the main character, Justice, her ballad "Again," which was written for the film, received a Golden Globe and Academy Award nominations for Best Original Song. Other movie appearances for Jackson include The Nutty Professor II, Why Did I Get Married and For Colored Girls.
Currently in the midst of her seventh world concert tour to promote her new album, which includes 88 stops in North America, the woman who has shaped today's current pop scene is as unbreakable and talented as ever.
On Jan. 27, witness how unstoppable Janet Jackson is when she performs at the BOK Center. Tickets begin at $35. For more information, visit www.bokcenter.com.