Edit, Nov. 3, 2022: Due to illness, Elizabeth Strout is unable to accept the 2022 Peggy V. Helmerich Distinguished Author Award, given by the Tulsa City-County Library and Tulsa Library Trust. There will not be a Distinguished Author Award bestowed this year since the winner has to be present to receive the award. However, Ann Patchett, 2014 Helmerich Award winner, has graciously agreed to step in as the featured speaker for the Distinguished Author Series.
For as long as she can remember, Elizabeth Strout always wanted to know what it was like to be another person – to fully walk in their shoes.
"I find it horrifying that we can never really know what it's like to be another person … this has the potential to make us all small, and to stay small. Empathy needs to be in this world – we all know what the world looks like without empathy! – and empathy comes from trying to understand another person," says the Pulitzer Prize-winning author of Olive Kitteridge, The Burgess Boys, My Name is Lucy Barton, Oh William! and other internationally renowned works.
Growing up in small towns in Maine and New Hampshire, Strout discovered early on that she could get inside someone else's head through reading.
"That was thrilling to me," says Strout, who spent many hours of her youth in the local library, lingering among the stacks of fiction.
It is this deep-seated desire to comprehend her fellow man that has motivated Strout to master her skills as a writer over the last three decades.
"To really try and concentrate on the character I am writing about, and then to allow the reader to experience, even for a few moments, a sense of the world being perhaps a tiny bit larger than they thought it was. To have the reader maybe recognize something about themselves or to learn about someone far outside their own experience. This is my hope," says Strout, who has captivated audiences with her distinctively New England stories and powerful narrative ability to transform the ordinary into the extraordinary since the release of her debut novel, Amy and Isabelle, in 1998.
In May 2022, in recognition of her stellar career, the American Academy of Arts and Letters inducted Strout into the 300-member honor society, whose goal is to "foster, assist and sustain excellence" in American literature, music and art. Strout credits her success as an author to her "tremendous tenacity. I never gave up, even when no one was interested for years in my work," she says. "I just understood somehow that if I kept going I would get better, and this is what happened."
And now, Tulsa City-County Library and the Tulsa Library Trust honor Strout with the 37th annual Peggy V. Helmerich Distinguished Author Award. Strout will receive the award, which consists of a $40,000 cash prize and engraved crystal book, at a black-tie gala on Dec. 2 and give a free public address on Dec. 3 at the Central Library in downtown Tulsa.
As a Helmerich award winner, Strout joins a prestigious list of 35 internationally renowned authors including Marilynne Robinson, Hilary Mantel, Ann Patchett, Kazuo Ishiguro, Geraldine Brooks, Thomas Keneally, John Grisham, Shelby Foote, Joyce Carol Oates, Margaret Atwood, Neil Simon, David McCullough, Ray Bradbury, Eudora Welty, John le Carré, Saul Bellow, Toni Morrison and John Updike.
"It's a hugely impressive list," says Strout, "and I am honored to be part of it now."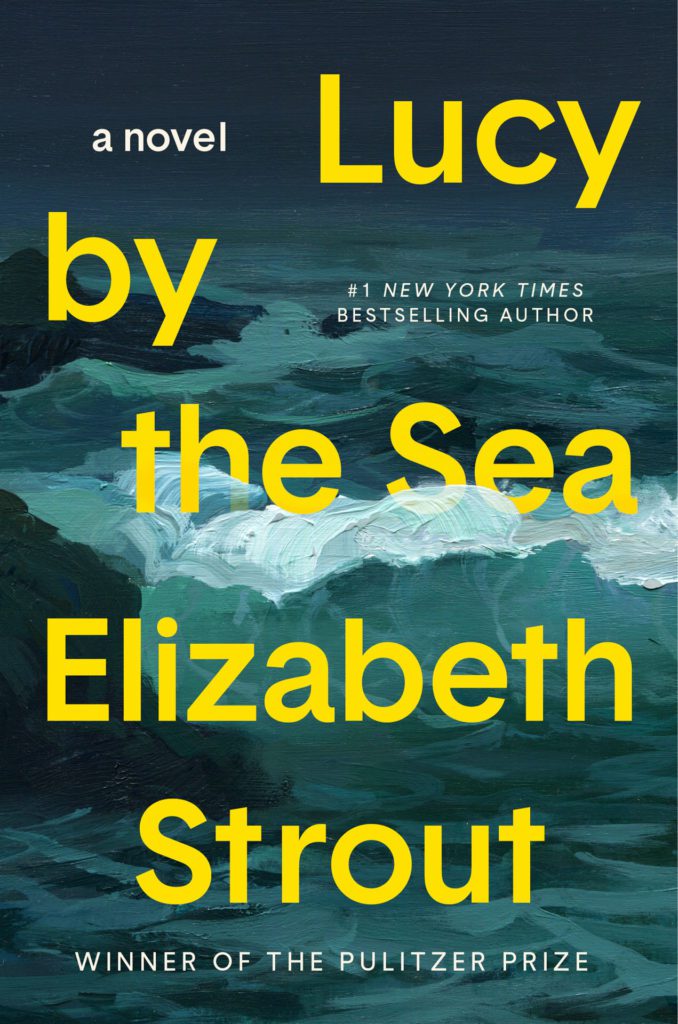 37th Annual
Peggy V. Helmerich
Distinguished Author Award Gala
Dec. 2, 6 p.m.
Central Library, downtown Tulsa
Free Public Presentation from Ann Patchett
Dec. 1, 5:30 p.m.
Central Library, downtown Tulsa
Portrait by Dario Lasagni