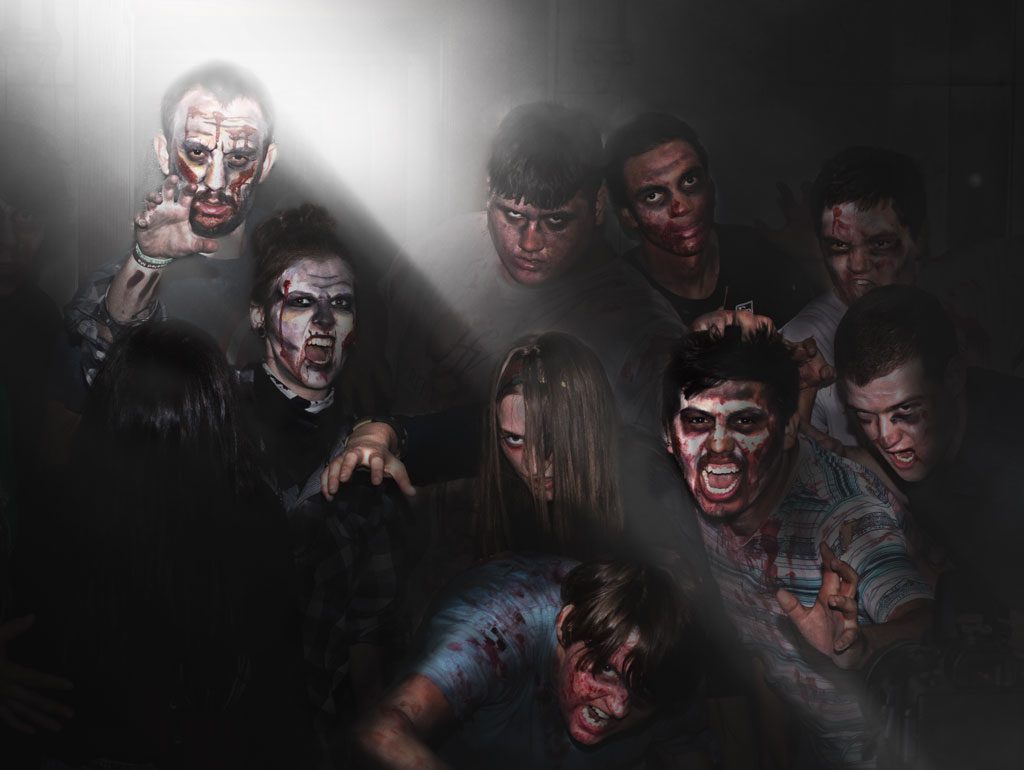 Students at the Oklahoma State University Institute of Technology conjure spooky experiences for guests young and old at the annual Zombie Apocalypse, held in the basement of the Commerce Building in downtown Okmulgee. The event began in 2015, and it has grown due to the generosity of one OSU-IT professor.
"When one of our new instructors joined the School of Visual Communications, he let our student organization, the Visual Communication Collective, use the props from his side business, a zombie apocalypse-themed survival game," faculty member Brian Caldwell says. "The haunted attraction evolved from that loan into a walk-through haunted house where the students utilize their creative skills in makeup, set design and project planning/management."
Students in graphic design, photography, three-dimensional design and nursing partner with Okmulgee Main Street to create the spectacle. Caldwell says the event is open to participants of any age because students can "tailor the experience to the overall age of the group going through at any one time."
Visit osuit.edu for more information.