A Merry (And Pandemic-Protocol-Friendly) Celebration
Planning a wedding in the midst of COVID-19 is clearly different than preparing for a traditional ceremony. Along with juggling the normal stresses like seating charts, bridesmaids dresses, invitations and food, you now need to take into consideration the health and wellness of your guests, striving to create a risk-free environment for those you love most.
But how can you make your wedding special, intimate and joyous while following CDC guidelines? The first way revolves around the utilization of technology. With free apps like Zoom and Skype, plus FaceTime and livestreaming, many of the guests that can't make it to the celebration can enjoy the ceremony from the comfort of their own homes. This may be the perfect solution for those who live across the country or for those in high-risk COVID-19 categories.
If you want to have a celebration in person, it's still a doable affair with a few adjustments. Have a creative friend or an artist make signs to hang up around your venue, encouraging social distancing and the use of masks (and make sure the signs are well-lit and visible). For the ceremony, space seating out so large groups aren't tempted to sit together. Make sure the expectations you have for your guests are clearly communicated to avoid any friction.
As for food and drink, offering pre-packaged meals, snacks and cocktails is a safe option that can lend itself to more creativity. From picnic baskets to bottling one's one specialty mixed drink, these measures ensure guests stay seated at their tables longer and avoid touching food others have grazed. As the spring approaches, it will also be easier to distance with an outdoor shindig.
But what if you don't feel comfortable hosting an event until the pandemic subsides? Postponing your wedding is understandable. One of the most important things to do while considering postponement is to keep vendors in the loop. If you have a planner, this is exactly what they're here for: to act as a sounding board to work out the kinks. Said planner would likely encourage you to look over the fine print of your contracts, understanding the financial commitments you've already made along with additional costs for rescheduling. Talk to your venue about open dates, and be patient with them – they're dealing with major changes, too. It's also crucial to keep your guests informed, especially if your timeline is short and formal invitations have already been sent out. Operating with patience, empathy and flexibility will reap rewards.
To the Horizon
Those in the wedding industry were hit hard by the pandemic, as couples canceled big celebrations, opting for small gatherings at home or a quick trip to the courthouse. (These events were, adorably, coined 'minimonys.') The Knot estimates that between March and August of 2020 alone, one million weddings were scheduled around the globe. Most of those couples had to reconfigure their plans … and the vendors they hired suffered major financial loses.
But how has the industry coped with those changes? After all, 2020 was projected to be a landmark year for weddings, as couples tend to schedule celebrations on even years, and the start of a new decade is a popular time to tie the knot.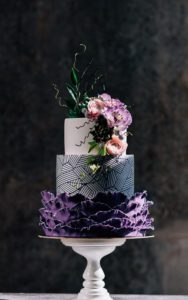 Well, a lot of it revolves around rolling with the punches and hoping for a more stable 2021.
For those who pushed on to have an a celebration in 2020, a shift to virtual consultations reigned supreme. Bakers sent cake samples to couples at home and chatted with them as they ate. Venues offered virtual tours. Planners spent hours upon hours in Zoom calls, helping their clients make dreams come true from afar.
But now that couples have gotten a taste for intimate celebrations that cost significantly less, are large weddings gone for good? The general consensus: no. In May, WeddingWire performed a survey of U.S. couples, and 95% of them said they weren't planning on reducing their overall budgets for weddings going forward. (The Knot's 2019 Real Weddings survey revealed that, on average, couples spent $33,900 on the engagement ring and celebrations – like ceremony and reception – in 2019.) That's good news for photographers, hair stylists, make-up artists, caterers and venues who need that budget to remain afloat. And with so many bookings being shifted to mid-to-late 2021, it seems those in the industry may just have their landmark year in 2021 instead. After all, many are itching to celebrate with those they love most after so much isolation. The future is bright, indeed.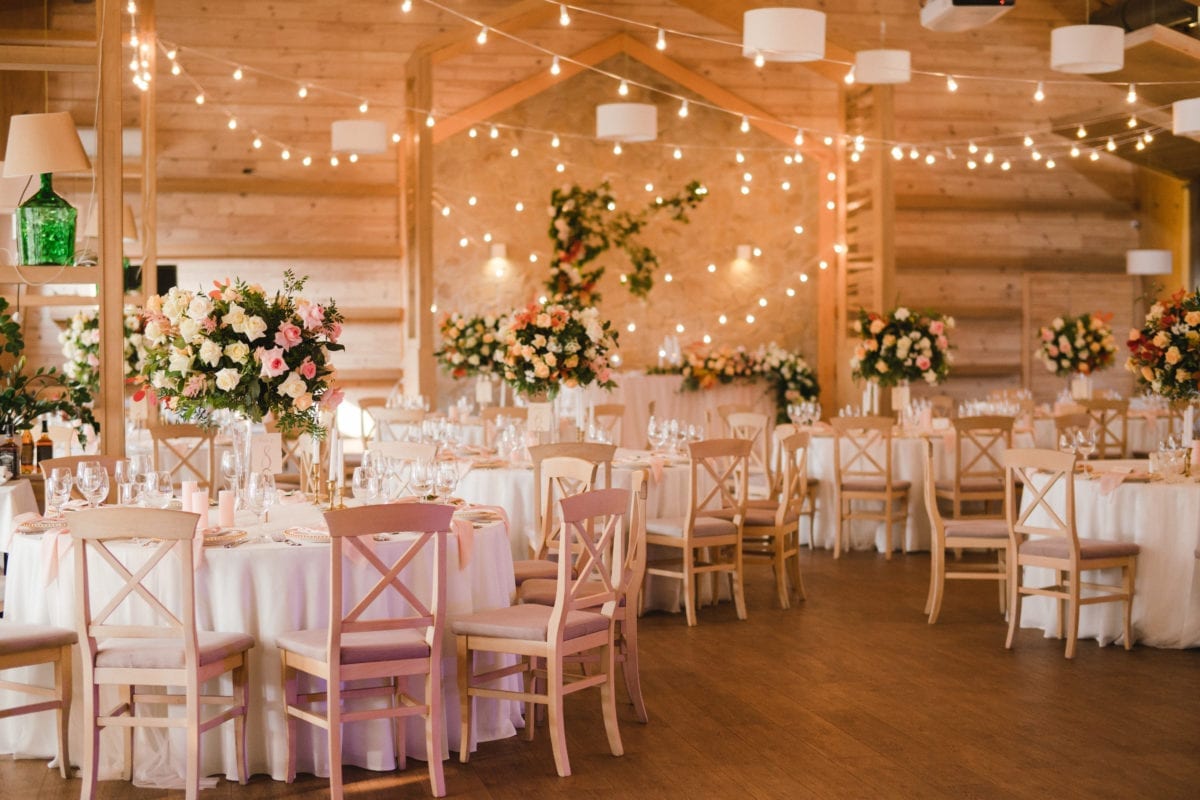 The Perks of Tech
Imagine planning a wedding with only pen and paper – no email blasts, text chains, apps or websites. It's hard to believe that was the reality until recently, but luckily, couples looking to get hitched in the future have a bevy of online tools to help them succeed without breaking a sweat … or having a break-down.
Wedding apps are a dime a dozen, and no matter which you choose, you'll likely be better off than legging it yourself. Wedding Planner by the Knot is a top choice. Major perks on this app include a style quiz that helps you find your aesthetic before making any big purchases; access to over 250,000 vendors; assistance setting up a wedding website so all your info is stored in one place; and a universal registry that you can add to with one click. Other apps that walk couples through the journey and are highly rated include WeddingWire's Wedding Planner and Zola Weddings.
For those who are looking for specific apps for specific reasons, you're in luck. Mint can help you stay on budget. Evernote assists with to-do lists and important reminders. Pinterest leads you to countless inspiration boards. Palette Cam will find you the color you've been dreaming about. Venue Report can hunt down the space for your celebration. And Headspace can calm you down after a particularly stressful day.
Combine these apps with virtual consultations, email invites, wedding websites, online registries and livestreaming celebrations and it's clear tech is on your side.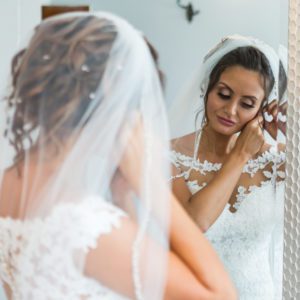 The Wedding Forecast
After such a weird year, 2021 looks to switch up the expected with some new trends while simultaneously ushering in a return to normalcy.
Mentioned before, food and drink have been re-imagined due to COVID-19. But even after things return to normal, that inspiration lingers in pre-packaged meals, individualized treats and bottled cocktails. Bakers are now more often concocting mini cakes and singular goodies for each guest instead of everyone sharing one succulent treat. Mini appetizers – like a charcuterie board for one – are all the rage, and many people are saying 'bye bye' to buffets.
Another popular trend inspired by the chaos of 2020 is a 'nanomoon.' These trips after the big day include more in-country outings, especially roadtrips to nearby states. Shorter than the typical honeymoon, these sojourns save money and allow couples to explore the beauty just outside their front doors.
But some things remain the same. Tents are back in 2021 in a big way, along with fairy lights and mismatched seating choices for a more casual atmosphere. Toasts are still relevant but are taking a backseat in celebrations – less people are speaking and toasts are short and sweet. Brunch and weekday weddings are swinging back around in popularity – in part because rescheduled celebrations make it hard to find a weekend evening spot – but also because the convenience of an afternoon ceremony means people can make it home in time to relax for the evening … or party on with the bride and groom until dawn. It's also safe to assume the act of livestreaming weddings is here to stay, making people feel connected from afar.
Budgeting
Whether you're working on a shoestring budget or have an ample amount to spend, it's always wise to set clear financial limits when planning your nuptials.
A good rule of thumb when beginning your journey is to allocate appropriate funds from the start. How much are you willing to spend on a venue? On a cake? A dress? As you're planning, consider which areas you're willing to splurge on and which areas you're OK with pulling back on. Maybe you have your heart set on a glamorous venue, but you're OK with scrimping on a make-up artist. Whichever route you choose, having those hard numbers in mind before making any big purchases creates a strong foundation.
For those with generous parents, friends or other family members who have made it clear they'd like to contribute financially, have a frank conversation about how much they can contribute. This is not a time to beat around the bush or talk in hypotheticals – get real numbers and, of course, be gracious about any amount they give.
Keeping track of all your expenses is also a must, and budgeting apps are crucial for this bit. Those include EveryDollar, GoodBudget and Honeydue (among others). This way, you can see just how much you've spent and can ensure you're staying on track.
And, of course, take into consideration all the little components before finalizing the budget. Of course, some emergency expenses can't be anticipated, but for the most part, you can create a solid, detailed budget from day one. Pesky details you may overlook include alterations, taxes and gratuities, vendor trials and rental transportation.