8. Starting Off
After the anticipated proposal, reality may set in when you realize just how many things you need to do. Fear not! We can help. We explore a handful of the major decisions and offer some tips on how to pull that proverbial wedding trigger.
7. Picking a color scheme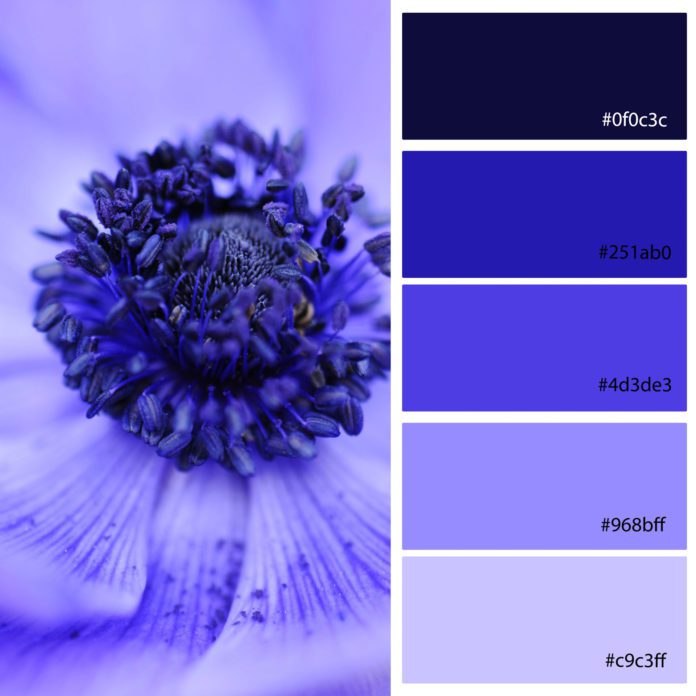 Picking the hues you'll see in images for the rest of your life can be a bit daunting. If you're not sure where to start, try:
Grabbing inspiration from your venue: Look around, see what colors naturally occur and pick a scheme that will complement those hues.
Consider the season: While it's your day and you can choose whichever colors you want, some schemes will make more sense for different seasons. (Think dark reds and greens for winter, or pinks, yellows or oranges for summer.)
Use the handy-dandy internet: Places like Pinterest can supply you with inspiration, along with wedding websites like the Knot, which offer color scheme quizzes to see which way you're leaning.
Look at the big picture: While you may love a funky lime green or a hot pink, remember that your scheme will be everywhere, including bridesmaids dresses, tablescapes and flower arrangements. If you're not prepared to see it everywhere you turn, scrap it.
A few tried-and-tried color schemes include:
Earthy: Greens, browns and light pinks
Raspberry: Dark pinks, light grays, dusty pinks and creams
Blues: Mixed shades of blue, from navy to baby blue and periwinkle
Black and blush: Blacks, blush pinks and creams
6. Picking a Dress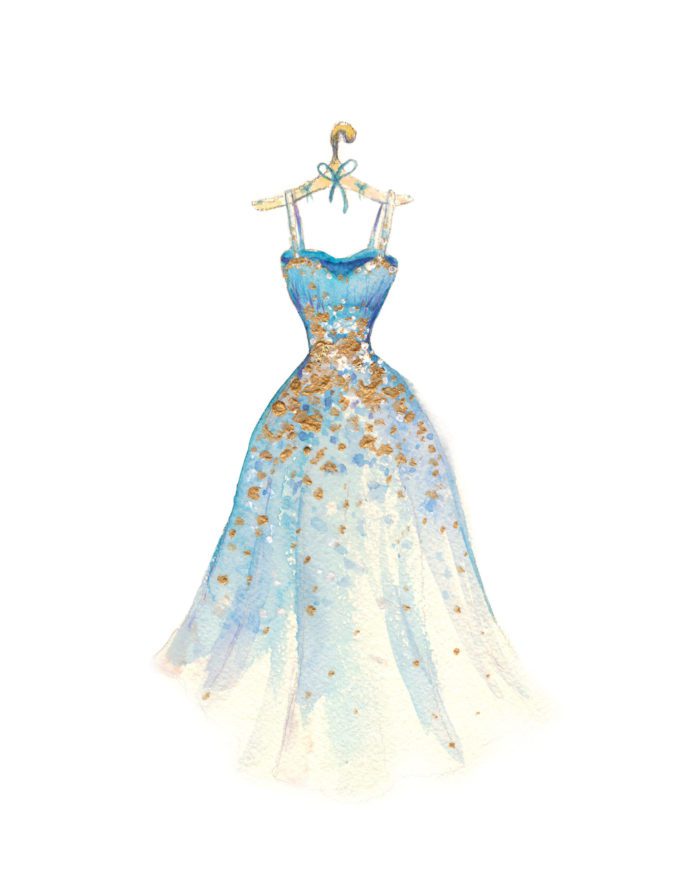 There are (literally) millions of dress options at your fingertips. So where do you start?
Pick a few silhouettes, but stay open: It's more than OK to come to a wedding dress boutique with certain silhouettes in mind, alongside a few cuts/shapes you know won't work for you. However, be open to the possibility that your dream dress may look a little different than you planned.
Prepare for wonky sizing: There's no way around it, bridal sizing is a bit weird. Be prepared to see a larger number than your normal size as you try on dresses.
Have your budget set, but know how much you're willing to bend: Ah yes, you've found your dream dress, but it's thousands over your budget. To avoid an impulse buy, have your limit set in stone. If you've got leeway, confirm exactly how much, and let a trusted friend or family member know so they can hold you accountable.
Make appointments: The last thing you want to do is bombard a boutique that's unprepared for an hours-long event.
Keep your shopping group limited: Remember that no one but you will be wearing your dress, and plan your audience accordingly. Too many cooks in the kitchen can lead to your feeling confused or insecure.
Bring wedding shoes and look put together: Don't come to your dress appointment looking like you just rolled out of bed. It will be much easier to get the full picture of how you'll look (and feel) on your big day if you're made up and have on the right footwear.
5. Trend Forecast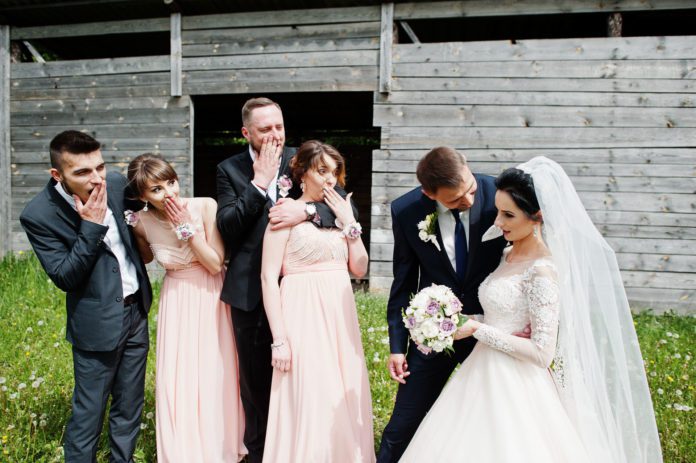 Want to stay on-trend? Here are a few predictions for 2023:
More candid photos of the couple and their friends: Via the professional photographer, of course. Posed shots are great, but sometimes the beauty is found in the unplanned moments.
Mismatched bridesmaids dresses: While the trend of 'same color, different cut' has been popular for a while in the bridesmaids realm, brides are moving towards totally different colors and textures for different wedding party members.
High-cut slits on wedding dresses: If you've got it, flaunt it!
Disposable cameras at tables: This is a trend that's making a comeback. This way, the bride and groom can see snippets of so many people's experiences at their celebration.
Petite bouquets: This is becoming more widespread for the bride, her bridesmaids and for tablescapes – it's both minimalist and budget-friendly.
Private last dances: More couples are opting to send guests out for the farewell while they have a quiet moment to themselves.
4. The Drink Dilemma

Perhaps one of the most hot-button issues surrounding weddings: how much alcohol should you be providing to your guests? Some claim an open bar is the only way to go. Others think it's A-OK to offer just beer and wine. Some offer a certain amount of drink tickets, with a cash bar after.
Other options include:
A bubbly bar: Think lots of Prosecco and varied juices.
Local options: A spread with local wines, beers and spirits could be just the ticket, and you may even get a bulk discount.
Cocktail hour: Offer an open bar for an hour or so, then switch over to cash or beer and wine.
His and hers cocktails: Make two or three unique cocktails that best exemplify you and your partner. 
3. Wedding Finances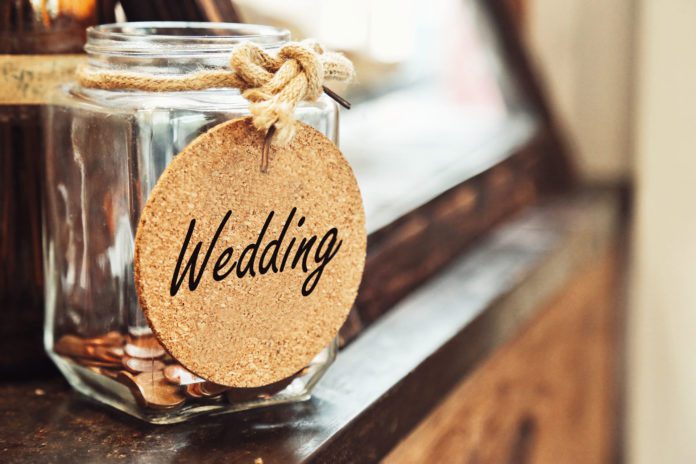 Perhaps the least exciting thing about planning your wedding? Sorting out your finances and setting that all-important budget. Before you make any purchases, create a plan with the goal to save money where you can. Here are some tips:
Create a solid budget first thing: Simple advice, we know, but this will set the tone for the rest of your planning. Ensure that you're allocating funds to every last detail, from gratuities to overtime fees, rentals and even postage. Also, stay vigilant that you're not going over budget on certain items. If you are, have a plan in place for where you can cut.
Determine who is paying for what before you start: If you're lucky enough to have financial contributions from others, get a clear number from them early on, and ensure their money is going towards what they want it to.
Set priorities: Wedding planning is no walk in the park, and will likely require compromise. Make sure you've got your dealbreakers set and know where you'll be OK bending a bit.
Keep track of how much you've spent: Some couples opt to open up a credit card specifically for wedding expenses, especially if the card offers rewards or airline miles after spending a certain amount. (Free honeymoon, anyone?)
Differentiate between cheap and frugal: Do you want to save money? Yes. Do you want your wedding to look or feel cheap? Absolutely not. Don't beat yourself up for splurging on certain items; just ensure you're scrimping on others. For example: you want the dream venue? Consider a less expensive dress or cheaper alcohol offerings.
Start early: This one's easier said than done, but if you give yourself a wide grace period, you'll likely avoid impulse purchases, spending extra money on one-day shipping or rush tailoring.
Opt for in-season flowers: Yes, you might love daisies and sunflowers, but if you're having a winter wedding, consider switching to something in-season to save money. If your wedding is big, ask about bulk discounts on your orders.
Go minimalist: If you've got a tight bottom line, you can still make your wedding beautiful. And lucky for you, minimalist aesthetics are all the rage. Keep tablescapes simple, along with your wedding bouquets, dresses, cake and cocktails.
2. Green Flags vs. Red Flags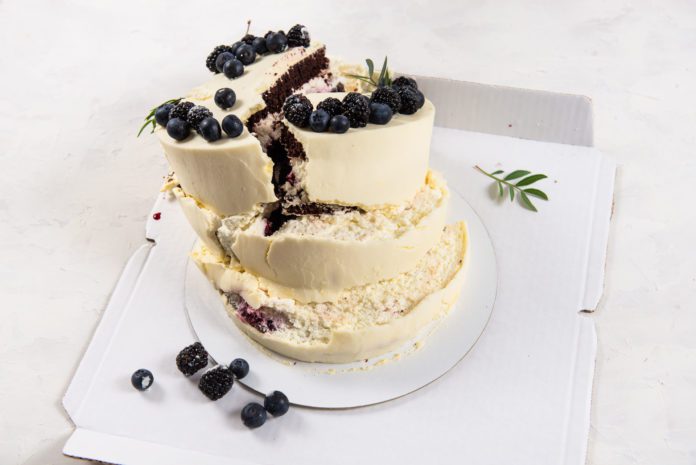 As you're on the hunt for a caterer, florist, planner or other creative partner for your big day, keep your eyes peeled for both green and red flags at first meetings, or even before.
Green flags:
Fast and effective communication
Up-front pricing and contracts, with extra
fees labeled and explained
Flexibility and ability to handle changes or special requests
Various samples of work
Positive reviews and recommendations
A strong website and social
media presence
Competitive pricing
Red flags:
Bad reviews or no reviews at all
Zero back-up plans or flexibility
Unhappy staffers
Slow communication
Limited examples of work
Outdated website or zero social media presence
Too-good-to-be-true pricing
Confusing or long-winded contracts
1. Wedding Etiquette
Do: Fill out the RSVP card accurately and on-time
Don't: Forget to RSVP and show up anyway, or RSVP late
Do: Respect the guest list numbers
Don't: Ask if you can bring a plus-one if your invitation didn't give you that option
Do: Defer to the registry for gifts
Don't: Regift something you already had, or go off-registry (unless already approved)
Do: Confirm the dress code and look up examples online if you're unsure
Don't: Bug the bride and groom for outfit approval
Do: Attend both the ceremony and reception
Don't: Skip one in favor of the other