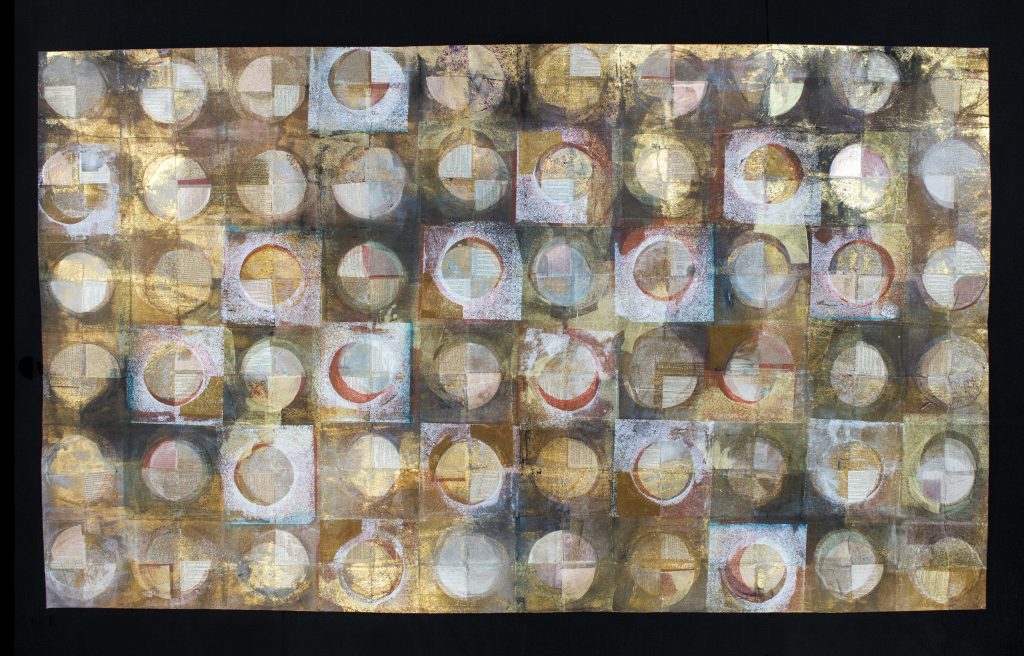 Closes Oct. 22 at AHHA Tulsa – 
Artist's statement from ahhatulsa.org:
These works further my interest in re-purposing vintage quilt blocks. I like the idea of using old pieced blocks that some other woman made, but never finished as a quilt. It's an opportunity to complete an untold story, while tracing the literal thread back through generations of unsung women makers.
The process of making is my meditation. Over several decades of working I've assembled an active visual language, which I continue to expand. The geometry of the quilt blocks is an inherent part of my language, as is the use of circular images, gold leaf, and plaster/spackling. A completed piece is a prayer of thanks offered to the Universe.
For more information visit ahhatulsa.org.