While helping his parents run their family diner in Mustang, with plans one day to get into journalism, mass communication or advertising, Jeff Chanchaleune never guessed he would wind up being Oklahoma City's King of Slurp … and much more.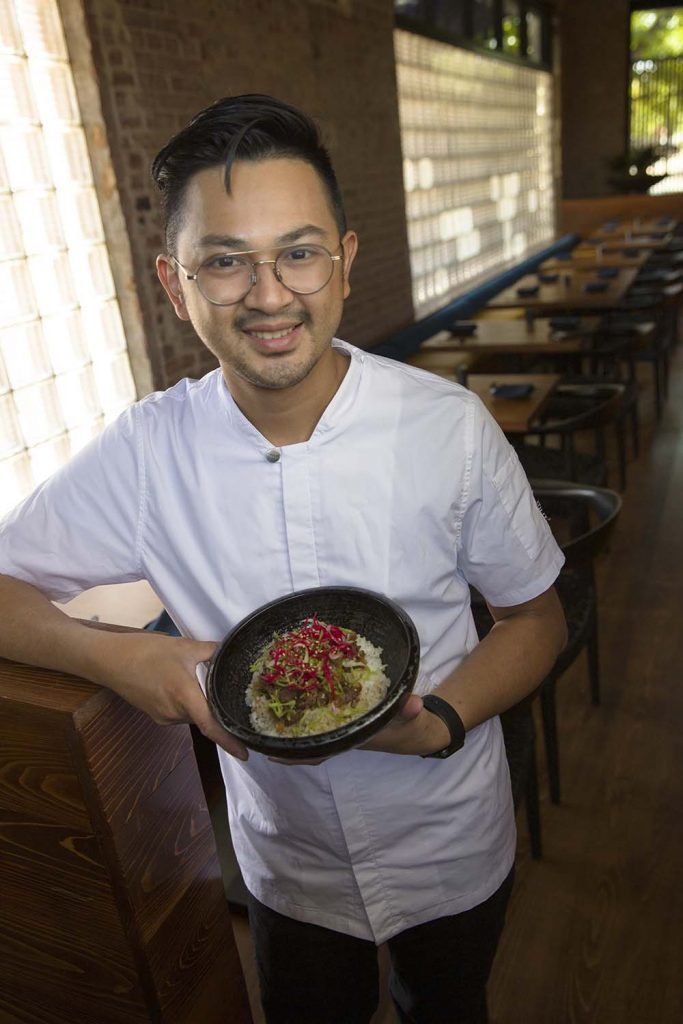 Chanchaleune – executive chef and partner of both Gorō Ramen in the Plaza District and the new yakitori house Gun Izakaya in the Paseo Arts District – takes great pride in his babies, which reside in the House of 84 (commonly known as the 84 Hospitality Group). He and his wife, Rachel, also have an adorable baby girl, Marly, who resides in his heart.
Having his hands full is an understatement when operating two of the hottest spots for Japanese street food in OKC's urban core. For Chanchaleune, pulling away from the corporate 9-to-5 world and setting his sights on the 24/7 chaos of food service seemed written in the noodles.
"I worked my way through high school and college spending 5½ years at Sushi Neko, then three years at In the Raw in Norman," Chanchaleune says. "I graduated with my degree [journalism and mass communication at the University of Oklahoma], then bounced around Portland [Oregon] looking for an advertising job. I came back and found a job with Boiling Point Media doing graphic design, art direction and social media and I thought, 'I'm looking at food all day with these projects; I might as well take the leap.'"
He helped a former business partner open the Kaitaki Ramen food truck, then reconnected with friend Rachel Cope, founder and CEO of 84 Hospitality, with a promise to talk ramen concepts. If you are a ramen follower in the 405, you understand the pop-up dinner sensations from Chanchaleune's Project Slurp a few years ago. Project Slurp begat Gorō Ramen in 2016 and Gun Izakaya, this year's sensation.
With all of Chanchaleune's concepts come first-hand education and an understanding of flavors and techniques.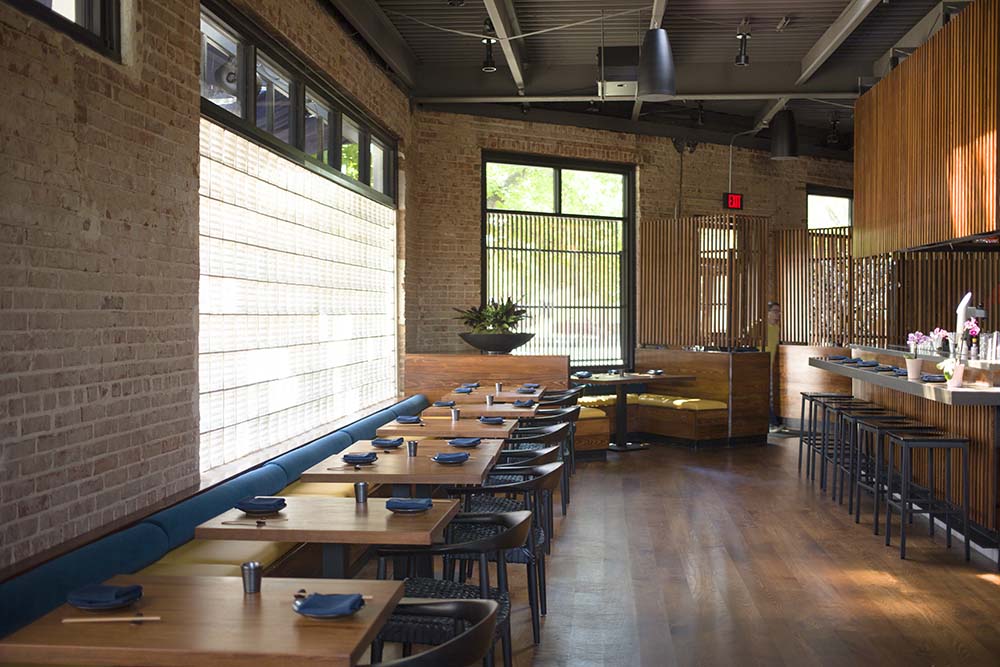 "Ticket for one to Japan, please" is what Chanchaleune said and did, which resulted in a chance meeting with someone famous in the food world.
"I studied at the Tokyo Sushi Academy at the Tsukiji Market for 10 days," Chanchaleune says. "While there, I had the opportunity one Tuesday evening to visit 'Kodama san' [yakitori master chef Masahiko Kodama, featured in David Chang's Netflix series Ugly Delicious]. With yakitori, you get your choice of salt [shio] or sauce [tare] on what is grilled.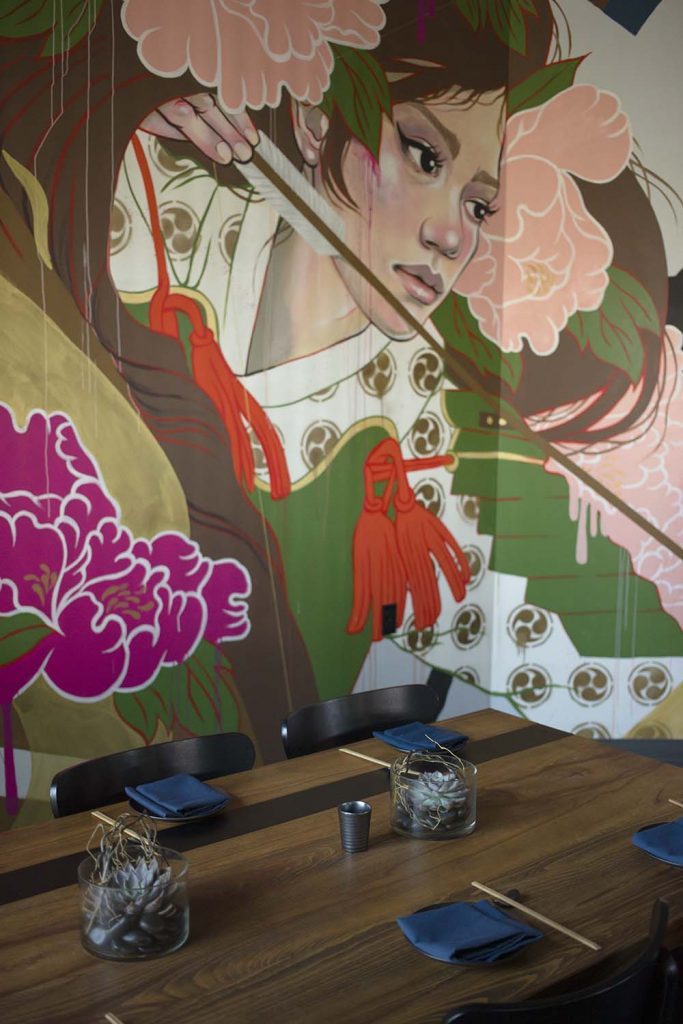 "At Gun, we choose it for you. If it has skin, it gets salt to keep that nice, crispy texture. For the tare [pronounced tah-ray], ours is based off Kodama san's recipe. He just gave me the recipe and explained his methods. I changed one thing – but yeah, pretty cool."
Bringing new flavors and methods to customers is every chef's responsibility, along with educating customers. Oklahoma City has had a boom this year with innovative restaurant concepts, and patrons flock to these places. Chanchaleune recognizes and embraces his influence in this branch of Japanese cuisine.
"I didn't expect to get back into food, let alone Japanese cuisine, but I started to have this fascination with Japanese culture and food," he says. "There is much more to Japanese food than sushi and hibachi. That's what I want to do – to bring new experiences to Oklahoma City and Oklahoma and educate people on the culture of Japan and all that is great about Japanese cuisine."
Check out Chanchaleune's recipe for gyūdon (simmered beef, onion and rice) and pop into Gorō Ramen or Gun Izakaya, where a classy chef conducts a master class with each inspiring dish.
Glossary

Yakitori – literally meaning grilled chicken, but referring to anything skewered.
Izakaya – a small-plate Japanese restaurant.
Shio – a salt-blend seasoning used in yakitori grilling
Tare – A cooked sauce blend that the skewers are dunked and basted in while grilling.
---
[cooked-recipe id="65549″]