Since its earliest days, Oklahomans have faced many crises to the population's health and well-being. It has been Oklahomans' willingness to face and find solutions to those challenges that has made the state who we are today.
1. Heart Disease & Stroke
The heart and circulatory system are vital to sustaining life, and this makes heart disease and stroke obvious contenders as one of Oklahoma's top health concerns. According to the 2014 Oklahoma State of the State's Health report, heart disease was the leading cause of death in Oklahoma, accounting for one in four deaths, which is 30 percent more deaths due to heart disease than the national average.
"Oklahoma has the third highest rate of death due to heart disease in the nation," says Dr. Beau Hawkins, a cardiologist at OU Physicians. "Also, Oklahoma has the fourth highest rate of death due to stroke."
Additionally, heart attacks and strokes can lead to long-term disability. Strokes are the leading cause of serious disability in the U.S.
These staggering numbers confirm that heart disease and stroke easily capture a place at the top of our list of health concerns in Oklahoma.
This concern is not new, adds Dr. Jeffrey M. Sparling, an interventional cardiologist with INTEGRIS Heart Hospital at INTEGRIS Baptist Medical Center and president of the board of directors of the Central Oklahoma Affiliate of the American Heart Association.
"Unfortunately, these rates have stayed relatively static for a number of years despite media attention and increasing public awareness," says Sparling.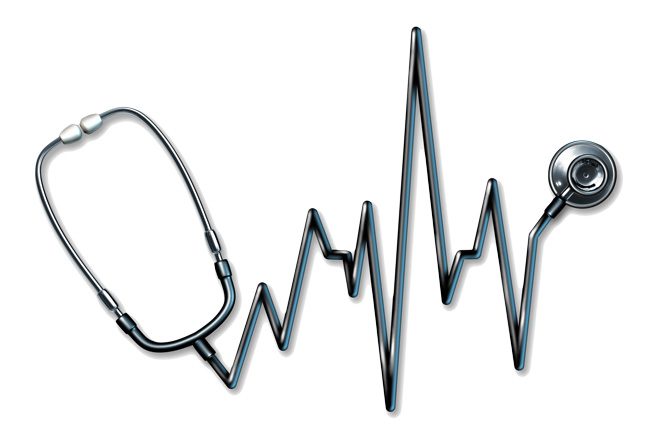 Many factors put Oklahomans at an increased risk for heart disease and stroke.
"High blood pressure, diabetes, smoking, obesity, high cholesterol and physical inactivity greatly increase risk," he says.
Sparling adds family history and undiagnosed heart rhythm irregularities to that list.
But, what can Oklahoma do to impact the trend and reduce the number of deaths? According to Hawkins, the answer is education, better access to medical care and recreational spaces.
"A lot of Oklahomans remain uninformed [about the risks]. Public-geared education about the hazards and risk factors for cardiovascular disease must be improved," says Hawkins. "A significant proportion of Oklahomans do not have health insurance, and lack of health insurance is directly linked to healthcare access and lack of preventative cardiovascular care."
Sparling would like to see a statewide emphasis on legislation aimed to improve public health matters and more on the local and individual levels as well such as the banning of smoking in public spaces. However, important change begins with you, too, says Sparling.
"A healthy heart is one that allows its owner to work and play without restriction and live a long, healthy, happy and productive life," explains Sparling. "Regular exercise, maintenance of a healthy weight and regular visits with your health care provider focusing on control of cholesterol and blood pressure are all part of a heart-healthy lifestyle and can drastically reduce the rate of heart attack and stroke."