Like traditional two-wheelers, electronic bicycles provide riders with transportation and outdoor leisure, along with optional pedal assistance.
This feature makes cycling accessible to people discouraged from riding due to physical fitness, age or disability. E-bikes allow riders to adjust the amounts of pedal assistance – from little or none on flat terrain to high on busy streets or hills.
Tom Brown, owner of Tom's Bicycles in Tulsa, says "e-bikes turn hills into nothing. A lot of people think that maybe you're cheating, that it helps you go along. You still have to pedal, but … you're going to stay out longer and ride further because it doesn't seem like so much work.
"We've had some really good success stories with people who bought electric bikes to get over that exercise hump. One guy lost 80 pounds."
Tony Steward, owner of The Bike Lab in Oklahoma City, says e-bikes can help some riders overcome Oklahoma's infrastructure, which "is good for recreational cycling, but not for transportation. Laps around lakes, we call it."
According to PeopleForBikes, a national organization based in Colorado, Oklahoma law (like that of many states) designates three categories of electric bicycles. Class I includes bikes with electric pedal assistance up to 20 mph. Class II bikes have the same top pedal-assisted speed and a throttle. Class III e-bikes have pedal assistance up to 28 mph.
In Oklahoma, Class I and II e-bikes may be ridden in most places, including multi-use and traditional bicycle paths. Class III e-bikes, with their higher speeds, are limited to roadways and cannot be operated by riders under 16.
E-bikes come in a variety of activity-specific styles, similar to traditional cruiser, mountain, road or hybrid bicycles. Prices start around $2,000.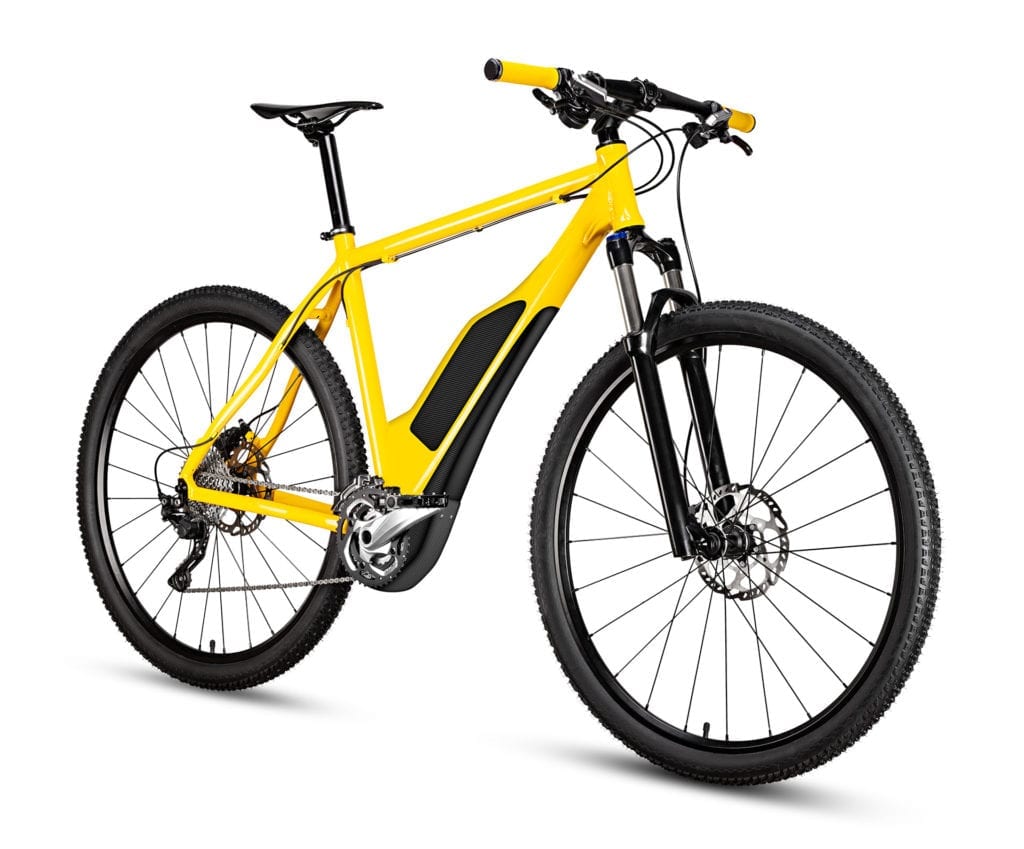 Brown and Steward suggest buying from reputable retailers and local bike shops. They also recommend considering the length of the e-bike's battery charge and other options.
"E-bike growth has been up 50 percent year over year," Steward says. "It's the 'Wild, Wild West' in the industry right now. There are a lot of products being put out, but a lot of them are unsupported. You're looking for the service as well as the bike. Local bike shops and major bike brands are going to be a better value long term."
Two laws that took effect in November should make Oklahoma roads safer for cyclists and motorists. Ken Graham, president of the advocacy group Bike Oklahoma, says one amends a law allowing motorcycles to go through a red light after stopping if sensors don't detect the motorcycle and the rider deems it safe to go. That law now applies to bicyclists.
The other law "helps motorists know when they can legally and safely pass a bicycle rider," Graham says. "When a motorist is traveling on a two-lane road and they come up behind cyclists and they have a yellow double line … if they deem it safe for them to pass, it's legal to do that."