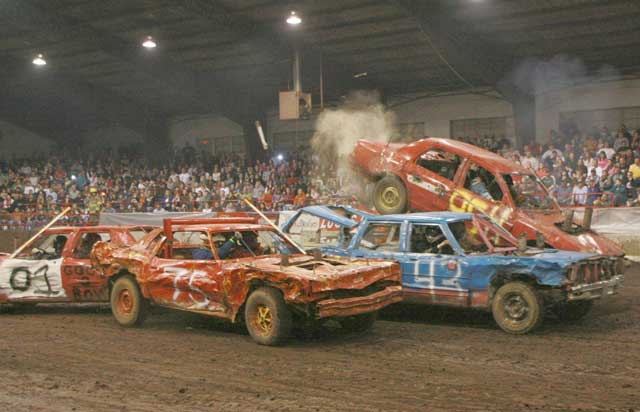 [dropcap]The[/dropcap] Mad Dog Demolition Derby Tour stops into the Claremore Expo Center in January, and it's a can't-miss for those who love destruction.
"This event has been going on for six years now," says Jay Reynolds, the event coordinator. "And anyone can enter. We encourage anyone who wants to try it to come enter."
But what, exactly, occurs at a demolition derby? It's quite simple but wickedly entertaining: Cars crash into each other repeatedly until only one is left running. It's an experience that is just as much fun to watch as it is to participate in.
According to Reynolds, there will be four classes of demolition available to watch or join, ranging in car size from compact to heavy-weld and modified vehicles. Typically, 50 cars participate annually, and there's even an option for youngsters.
"Kids aged 4-9 can participate in our Power Wheels Derby," Reynolds says. "It's like a miniature demo derby for kids; it's pretty entertaining to watch."
Kids who plan to participate get in free, but need their own power wheels and helmets to join in the derby.
The Mad Dog Demolition Derby takes place Jan. 21. Visit motorheadevents.com/demo_derby for tickets, rules and information.