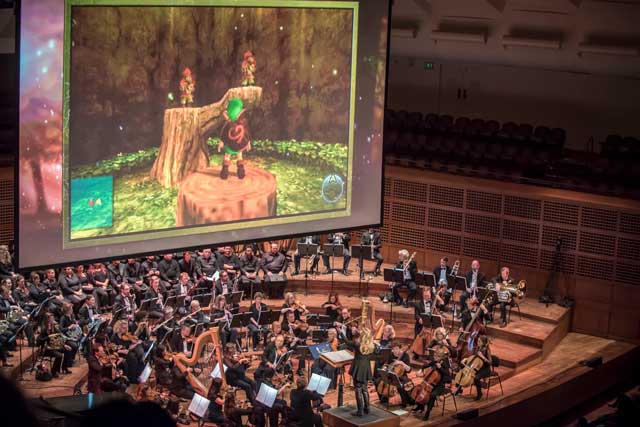 [dropcap]Nintendo[/dropcap] fanatics will mix with the philharmonic crowd for the Civic Center Music Hall's unique musical event, Legend of Zelda: Symphony of the Goddesses.
The show will offer video entertainment in the form of Zelda clips and will also explore four movements of music, each recounting a specific storyline from the Zelda series. These movements are "A Link to the Past," "Ocarina of Time," "Twilight Princess" and "The Wind Walker."
"The Legend of Zelda will take guests on an interactive, musical journey through over 30 years of music from the Zelda franchise," says Jennifer McClintock, public information manager at the Civic Center. "It's a unique blend of classical philharmonic music with a multimedia presentation that should appeal to both traditional symphony goers and gaming fans alike."
In the same vein, McClintock expects a diverse group to attend this particular show due to its duality and broad appeal.
"Many people come to this kind of show who haven't visited the Civic Center before," she says, "and this gives us the chance to welcome them and show them the kind of quality performing arts and programs they can attend locally."
The show will run at 7:30 p.m. Jan. 21. For tickets, visit okcciviccenter.com.