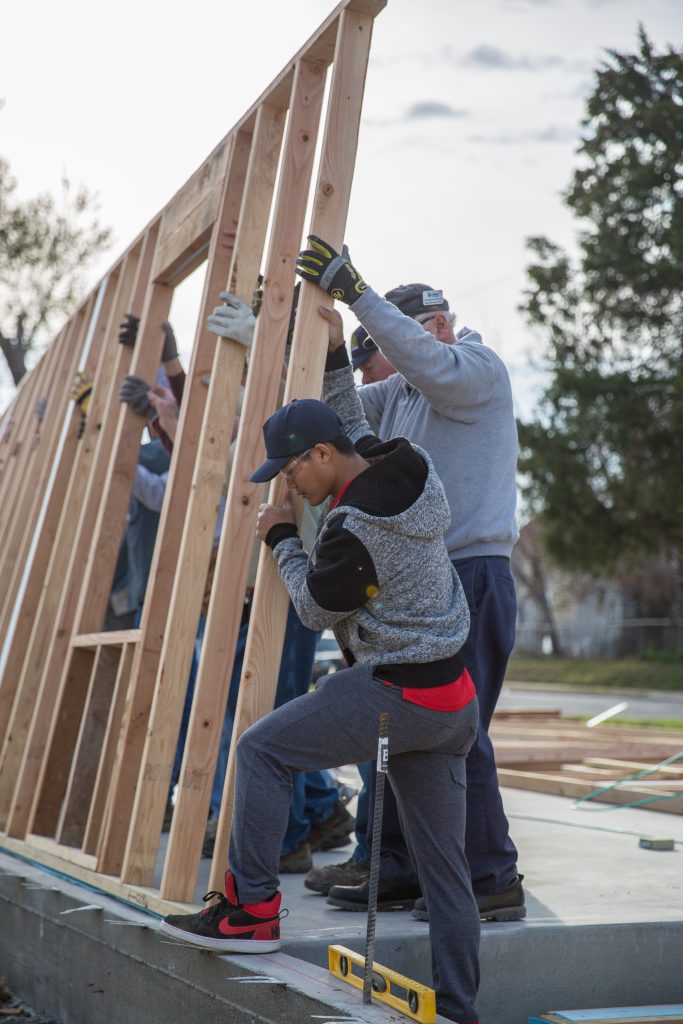 While they hauled boxes and furniture up the steps into a two-bedroom apartment in Tahlequah, Todd and Renee Wilson dreamed of owning a home of their own.
"We wanted something permanent," Todd says, "some place that we could be sure we wouldn't have to leave suddenly. No landlords, no eviction notices."
Todd worked full time at a construction store, while Renee, who was pregnant, worked at a restaurant; even before their daughter, Faye, arrived in late 2015, they lived paycheck to paycheck.
"It seemed like one of those things you want that you're just never going to get," Renee says. "Down payments on a place of our own felt impossible. Having that kind of money all at once seemed like a pipe dream."
That's when Tahlequah Area Habitat for Humanity stepped in to help the Wilsons after accepting their application; by the next year, they held the keys to their own home.
"We couldn't believe it," Todd says. "We walked in for the first time and I stood in the living room and said, 'Wow, this place is ours.' It felt like home."
The problems that the Wilsons once faced are exactly the ones that Habitat wants to solve, says Thomas Golden, director of marketing and community relations for the organization's Tulsa branch.
"Each of Tulsa Habitat's partner families is unique, but they all are classified as low- or moderate-income as determined by" the Department of Housing and Urban Development, Golden says. "These 'working poor' typically do not qualify for a traditional mortgage. And since they are living below the poverty line, things such as saving for down payments and closings, which are daunting to those with higher incomes, are nearly impossible."
Golden says he knew that affordable housing had become a national crisis, but coming to work for Tulsa Habitat proved "an eye-opening experience" on the intensity of local need – and how harshly it affected other issues facing Tulsans.
"There is no place in America, Tulsa included, where an individual earning minimum wage can afford their rent," Golden says. "That means 62 percent of Tulsa families are spending more than half their income on housing, which leaves painfully little for other basic needs. In Tulsa, this situation is complicated by the fact that more than half of all renters are living in overcrowded or substandard housing. This is disastrous for communities. It's a situation that breeds crime, poor public health and, ultimately, more poverty."
Golden says Habitat's efforts go toward more than just putting people in safer, affordable homes; it creates stability for the community. In some instances, Habitat even creates communities.
This year, Tulsa Habitat "adopted a radical new plan, which will see us ramp up production from 20 homes per year to 150 per year within five years," Golden says. "This effort got a huge boost in the form of a $6.7 million grant from the Anne and Henry Zarrow Foundation for land purchases and staffing. This plan will see the introduction of some new floor plans, including our first foray in multi-family housing. The first development of this kind is with the Village at Whittier Heights, a 30-unit town home development, breaking ground this fall on the site of the old Whittier Elementary School."
Oklahoma City's Habitat branch has three neighborhoods to its name, each with a park or greenbelt area – Hope Crossing, Faith Landing and, the latest, Legacy Estates, which has 146 houses.
That's just a fraction of all the houses built by Central Oklahoma Habitat for Humanity, branch CEO says Ann Felton Gilliland.
"We just celebrated our 900th house in September and we're up to about 920 houses now," she says. "We build about 45-50 houses a year."
Gilliland says houses are built from about 13 floor plans, depending on the area where they're constructed. Each house is built to save the homeowner as much money as possible.
"We're one of the most energy-efficient builders in the state; our homeowners usually end up paying about half the average utilities," she says.
Central Oklahoma Habitat partners with Malarkey Roofing to provide Class 4 hail-resistant roofing materials, which shave about 30 percent off home insurance, Gilliland says.
Measures like these help drive down costs, often the biggest hurdles to homeownership.
"They're perfectly capable of maintaining their payments and property, but they just couldn't get that money together for the down payment," Gilliland says.
After people are in their new home, one opportunity frequently leads to others, she says.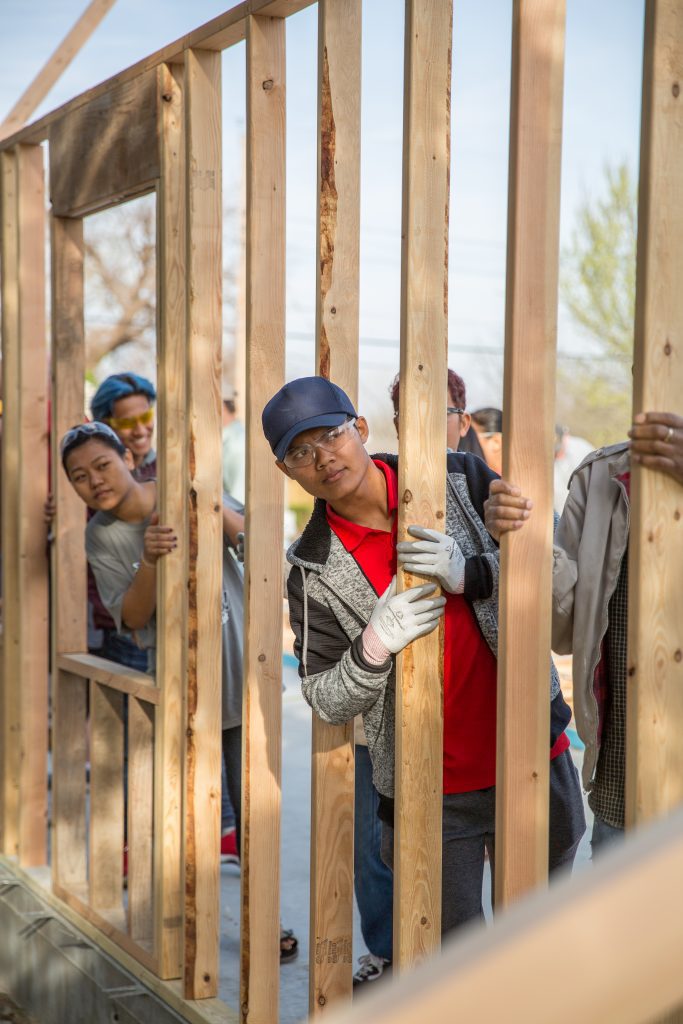 "Their house payments turn out to be less than what rent was, so it frees up money to do other things, like going back to school and getting their degree," Gilliland says. "Many of our single moms have gone back to do just that. We had a partnership with Fox 25 and we built for a young woman who came from Brazil. She has two children. She's gone all the way through and gotten her citizenship and has a very good job – and turned out to be an excellent homeowner."
A common misconception is that Habitat builds free homes for people; the reality is the group pairs people with payments that they can manage.
"We look at their ability to pay and match them with a mortgage that is affordable," Golden says.
Gilliland cautions that the program isn't for everybody; there is a minimum standard that applicants need to meet to be considered.
"We do background checks, credit checks. It's based on need," she says.
She notes that people's credit doesn't have to be perfect to get into the program. If applicants are denied, they are sent to consumer credit counseling to get their finances in order before trying again.
"It's not easy to get into our program, but once families get in, we do everything we can to ensure their success," Gilliland says.
Golden adds that new homeowners are counseled on how to handle the pressures of having their own place.
"Each of our partners must graduate from what we call Homeowner's College, in which each homeowner will invest a minimum of 300 hours," he says. "This program includes courses in money management, managing credit, the mortgage process and basic home management and maintenance."
Any remaining hours are taken up by what the organization calls sweat equity, Golden says.
"The future homeowners volunteer in [Tulsa Habitat] retail operations, our woodshop, and they take part in building their own home," he says.
Central Oklahoma Habitat partnered with more than 7,000 volunteers last year, Gilliland says.
"It's a great experience for people to come out and work with us," she says. "Our volunteers also get to meet the people they're building the house for."
Todd Wilson recalls meeting another family while he and Renee worked on their home as part of their sweat equity.
"I've never seen anyone so excited," he says. "But we were excited, too. There's really nothing like coming home and calling it yours."
Renee agrees with the sentiment.
"There's no place like home, right?" she says.