Everyone who meets her agrees that Lindsey Scotney is the kindest person around. 
But, she says, "I became a chef out of spite. My cooking was so bad it was the family joke."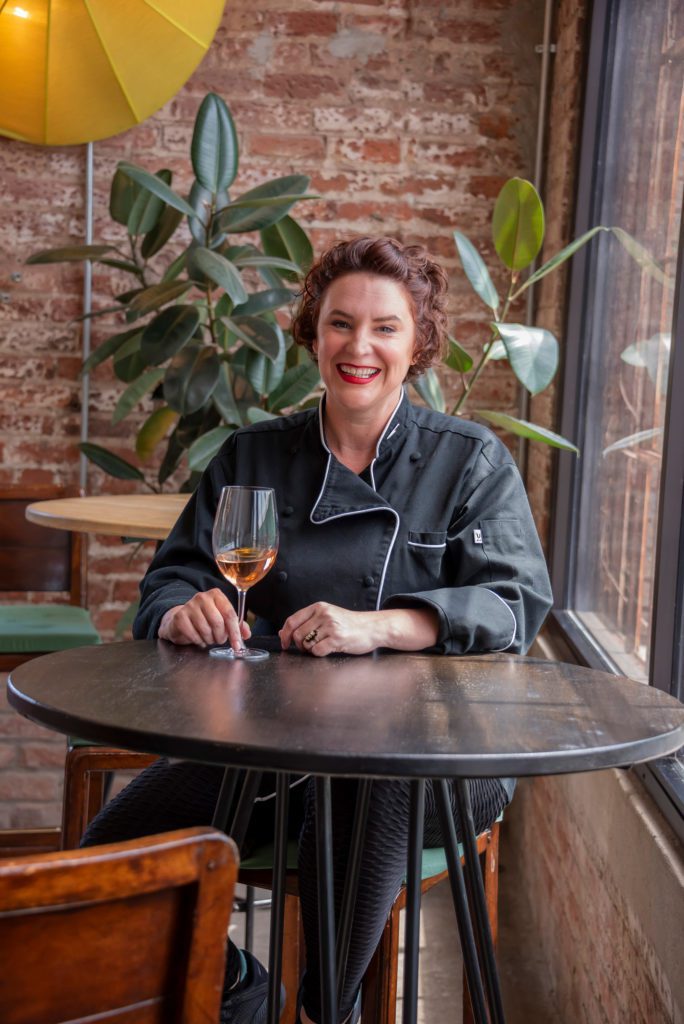 As a gag, a relative gave her a cookbook, and she decided to cook every recipe in it. It didn't take her long to fall in love, and she headed to culinary school at Platt. While there, she set up a program to give any leftover food to the homeless. These are the traits she's exemplified all her life: she works very, very hard and she helps others.
She became a sommelier at Platt. After graduating, she assumed the beverage director position at Polo Grill, also doing anything else that needed to be done.
"I'd have four uniforms in my car, so I'd be prepared to cook food, serve food or advise on wine. After that, [Tulsa restaurateur] Justin Thompson stole me away."
She became general manager at Juniper, a popular downtown Tulsa dining destination. At some point there, she ran into caterer and food truck impresario Joel Bein.
"I'd been his fangirl ever since I learned he donated much of his food to the homeless," Scotney recalls. "We met and clicked immediately. The first day I worked was St. Patrick's Day. We worked from 6 a.m. straight through till 2 a.m. the next day. It was just a lot of fun."
Was that her toughest gig?
"No, that would be the day at Tulsa Tough when the power went out and we had to keep on serving. The thermometer in our truck read 160°. Joel works constantly, and if you're his right hand, as I was, it's nothing to work seventeen hour days for seventeen days in a row. We were a great pair: he, the wild genius chef, and me, the classically trained one."
They worked together for three years. Then came COVID-19. Scotney, working on her own now, was told that no one could find workers for private events. They called it "the great resignation." People don't want to work anymore, they said.
Scotney set up a staffing agency anyway, called Ellis Hospitality. From the beginning, she was mobbed with applicants. Why? Scotney had a revolutionary idea. She pays everyone $25 an hour – everyone.
"People really want to work," she explains. "They work so hard when they're paid fairly. It's wonderful to see what that extra pay does. Women leave abusive relationships; now they have the money to be independent. Servers free themselves from decades-long debt. We've had weddings. Couples finally have the money to get married."
Scotney designed an app; it's like Uber for chefs. Let's say someone needs 40 servers and 15 cooks tomorrow evening. That goes on the app, and if you're qualified, your cell phone will ring. Within five minutes, all those jobs are gone. For Mayfest, it took 36 hours to fill 800 jobs, and it took that long only because they were catering LIV Golf the same week. Ellis does Drillers games, events at the University of Tulsa and a hefty heaping of elegant country clubs and restaurants. They might even be cooking your food tonight.
Most people who have a great business going say they want to help their workers. Scotney really does. She founded an organization that gets health insurance, retirement benefits and life insurance for workers in an industry that has often gone without. She's planning an open commissary, a fully equipped kitchen for chefs who have catering jobs but no place to cook.
"My goal is to help the workers," she says. Sean, her totally devoted admirer and husband, sums it up well: "She has such a heart for people."