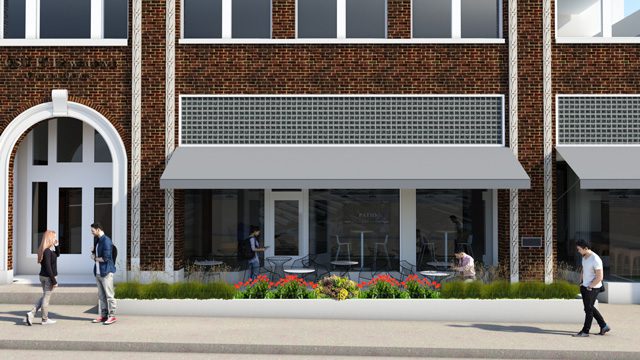 [dropcap]You[/dropcap] might not think that student housing is a significant concern for college students. As long as they make it into their college of choice, they'll live anywhere, right? Not so. Student housing is a serious recruitment tool, says Dr. Bill Path, president of OSU Institute of Technology (OSUIT). "One of the things students look at when choosing a college today," he explains, "is housing opportunities."
With student populations growing at Oklahoma universities, the time for adding new student housing projects is clearly here. And there are many approaches being used to modernize and innovate this essential part of college life.
At the University of Oklahoma, changes have been brewing in the form of new facilities on-campus. The newly built Headington Hall, named after former OU tennis player Tim Headington, opened in the fall of 2013 to provide housing to 384 freshmen, with an even mix of athletes and non-athletes living in apartment-style suites with common areas, study rooms, entertainment lounges and a dining hall.
Opening in 2017, OU's Dunham and Headington residential colleges will provide on-campus living and learning communities similar to what students see at Harvard, Yale, Oxford and Cambridge. Exclusively available to upperclass students, OU's residential colleges will have their own dining rooms, study areas, seminar rooms, intramural teams, crests and mottos. In addition, as faculty fellows will have offices in the colleges.
Over at OSU Institute of Technology in Okmulgee, the newest building project is happening off campus and downtown, a unique approach to a local challenge.
"The community of Okmulgee is starting to awaken to the fact that this is a college town," Path says. To encourage a stronger university-community connection, Path spearheaded a campaign to purchase the historic post office complex built in 1918 in downtown Okmulgee and turn it into loft apartments for students.
Construction crews will utilize as much of the original brick, glass and other building materials as possible in the renovation. It's a unique project, says Path. "I'm not familiar with another project like this anywhere," he says. Steven "Bo" Hudson, director of residential life at OSUIT, agrees.
"As far as I can tell, we're the first college doing a true renovation of an old building," he says.
Path expects to have the first phase of the new housing facility completed by August 2017. It will house 74 students aged 21 and older in two-bedroom apartments, along with a live-in building manager. Shared areas will include study nooks, laundry and entertainment as well as a communal kitchen. Yet the apartments will also be stand-alone, with single kitchens and study areas for the occasions when students desire privacy.
Why build downtown instead of on campus? It has to do with OSUIT's student demographics. "We typically have a non-traditional student population," Path says, "with an average age of mid- to upper-20s. They want a less traditional housing environment."
OSUIT's downtown housing also aligns with a growing trend in the housing market in general. People are flocking to urban areas with a desire to live independently within an active cityscape. Okmulgee is no exception.
"Our downtown project gives us a really interesting opportunity to do something different from a traditional campus space," Hudson says. "It gives us a unique opportunity for the town and the university to help keep these older buildings. And it helps bring this school and community closer together."