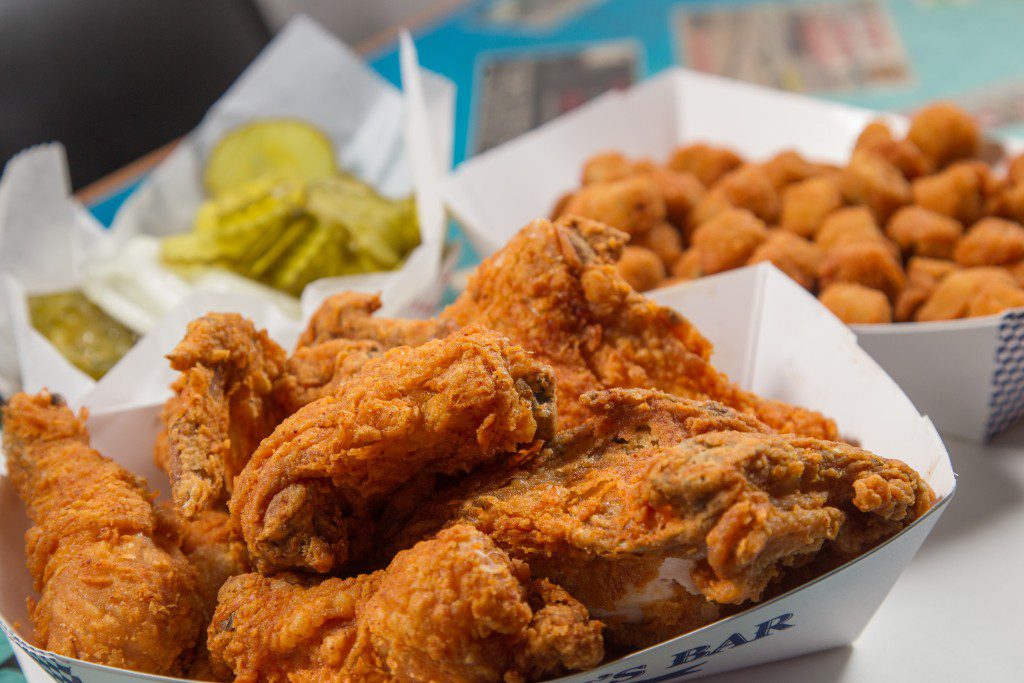 It's a chicken shack as well as the oldest bar in Oklahoma, but that only adds to the appeal of Eischen's, a big operation running out of a small storefront in tiny Okarche, Oklahoma, about 40 miles northwest of Oklahoma City.
The restaurant was opened as a saloon in 1896 – a full 10 years before Oklahoma even became a state – by Peter Eischen. Eischen's Bar, as it's known today, opened shortly after the end of Prohibition in 1933, with Peter's son and grandson, Nick and Jack Eischen, as owners.
It was as Eischen's Bar that the joint became known as the best place in the state for fried chicken. A tragic fire closed the restaurant for about six months in 1993, but it was rebuilt and reopened to great celebration.
Eight electric fryers line the kitchen of Ed "Chief" Eischen, chef and co-owner of the restaurant. These fryers cook about 24,000 pieces of chicken a week.
The scant menu – eight items total – offers sandwiches, chili, nachos and fried okra, but it's the chicken that keeps hordes of Oklahomans pouring into the doors of Eischen's.
The chicken, light and crispy from the fryer but not at all greasy, is served piping hot. The breading and skin of the chicken are crunchy, but the meat inside is moist and tender. The chicken, which can only be ordered whole, costs $14 and is served with bread, pickles and raw onions.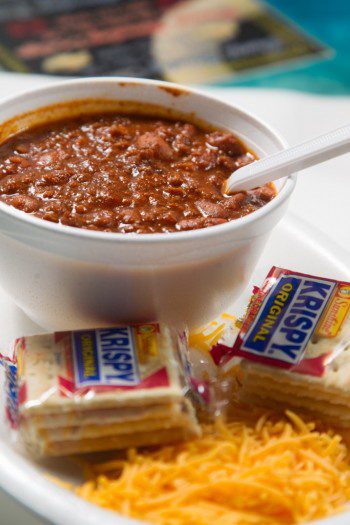 The chicken shack's landmark status is evident in the large list of musicians, chefs, politicians and athletes that have visited Eischen's. Visitors have included country superstars and Oklahoma natives Vince Gill, Garth Brooks and Toby Keith; Food Network and Diners, Drive-ins and Dives host Guy Fieri; internationally renowned chef Danny Bowien; governors, mayors and Oklahoma football royalty, including former OU coach Barry Switzer.
Open from 10 a.m. to 10 p.m. six days a week, Eischen's is closed on Sundays. Eischen's is cash-only, so remember to stop by an ATM before visiting. 102 S. Second St., Okarche. www.eischensbar.com