As if the breathtaking glow of Chickasha's annual holiday Festival of Light wasn't enough to attract visitors to the city of just over 16,000, another holiday-related enticement is causing a stir.
A 50-foot-tall fiberglass recreation of the iconic leg lamp made famous in the 1983 movie A Christmas Story – complete with a black high heel and fringed lampshade – now adorns Chickasha's historic downtown.
Installed just over a year ago in the Train Depot Park, the lamp sits atop a 10-foot crate marked "FRAGILE."
Together, the festival and this new tourist attraction have spurred a boom in overall interest in the Grady County city.
"It's been crazy," says Logan Lassley, the Festival of Light director and Chickasha's tourism director.
Cassie Poole, Chamber of Commerce marketing director, echoes the sentiment: "Reaction to the leg lamp has been fantastic," she says.
One family, she says, even drove in from North Dakota to see the lamp last year and to have their family's Christmas portrait made in front of it.
"They were all wearing bunny suits," she says, referring to the scene in A Christmas Story in which the main character's kid brother is coerced into donning something similiar. "It was so interesting."
The leg lamp's connection to Chickasha started with the late University of Oklahoma visual arts professor Noland James, who hailed from the city and owned a farm nearby. Pat Cunningham, curator of the Grady County Museum, explains that James designed a lamp featuring two women's legs for his office at OU. Published reports held that James always thought his lamp was the prototype for the movie version because a visitor to his office, who later became involved in movie production in Hollywood, had seen James's lamp and dreamed up the movie iteration. James's original two-legged lamp is on display inside the Grady County Museum.
Meanwhile, preparations have been going on for several months for this year's Festival of Light, the 31st annual extravaganza. The walk-and drive-through display opens Nov. 18th and runs nightly through Dec. 31st in Shannon Springs Park.
Lassley says lights started going up in October, while planning began early in the year with a focus on creating "the next great thing." Lights added to this year's display will bring the total number to more than 4 million. Lassley says the overall Festival of Light mission is to allow people to see Christmas "through the eyes of a child."
The festival also includes carriage rides, a Santa Shuttle, ice skating, a Ferris wheel and carousel, photos with Santa and a food truck park.
Volunteers who string lights, operate the gift shop and perform other tasks number in the hundreds.
"My job may be director, but really, it's the community that puts on the Festival of Light," says Lassley. "I just organize it."
Did You Know?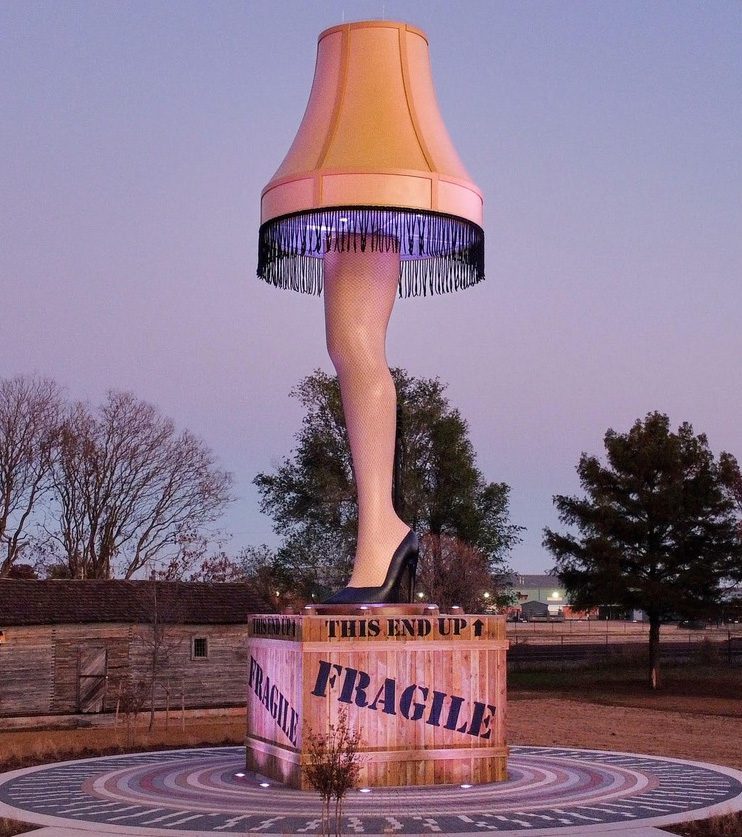 Chickasha is home to the University of Science and Arts of Oklahoma, the state's only public liberal arts college, with an array of cultural and athletic events for the public. USAO is nationally ranked for both its quality and value and is an inovator in interdisciplinary studies. It was founded in 1908, was once a women's college, but became coeducational in 1965.