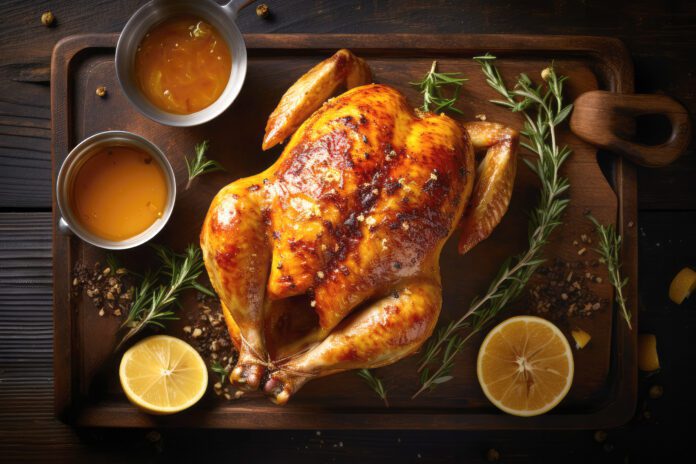 Volunteering for a worthy cause is a great way to gain a sense of purpose and belonging, all while giving back to those in need. Many nonprofit and charitable organizations rely on an active volunteer base to support their missions, especially during the holiday season. With Veterans Day and Thanksgiving right around the corner – on Nov. 11 and 23, respectively – there are plenty of ways to make an impact in your community.
Honoring Veterans Today and Every Day 
There are approximately 290,000 veterans living in Oklahoma, according to the Oklahoma Department of Veteran Affairs (ODVA). Veterans Day is dedicated to recognizing the personal sacrifices that they have made while serving in the U.S. military. Upon returning to civilian life, veterans are at risk for mental health issues, social isolation, homelessness and suicide.
ODVA is at the forefront of providing much-needed assistance and resources to Oklahoma's veterans all year round.
"We believe it's so important for our veterans … to be honored and respected," says Jeannene Wade, State Veterans Homes Outreach Coordinator at ODVA.
In addition to improving GI Bill accessibility and providing employment and crisis resources, ODVA has established seven long-term care facilities known as 'veterans homes', which house up to 300 people per location. ODVA offers a wide range of activities and field trips to its residents, helping enhance their quality of living. To make these programs possible, ODVA relies on the time and attention of volunteers.
"Being able to communicate with the outside world and the public gives veterans a sense of pride," says Wade. Along with fostering connections, ODVA and its volunteer base work diligently to preserve the veteran home residents' life stories and accomplishments through veteran military panels and Veterans Readers Theater.
"We tell their stories, that way their peers can respect them and get to know more about them," says Wade.
From helping organize game day parties, garden groups and fundraisers, there are dozens of ways to get involved at ODVA and make a difference for veterans during the holidays. Wade encourages people to get in touch with the organization to learn more.
Providing Nutritional Meals on Thanksgiving
Thanksgiving is often associated with an abundant home cooked meal. However, more people are finding it difficult to make ends meet with rising inflation. This reality is especially true in Oklahoma. According to the Food Bank of Eastern Oklahoma, the state has a food insecurity rate of 16.1%.
On a mission to solve hunger, the Food Bank of Eastern Oklahoma serves 24 state counties, distributing up to 26 million pounds of food to more than 700 partner agencies annually.
"Volunteers are really crucial," says Calvin Moore, the organization's CEO. "We have volunteers who come in, handle food and repackage it in a way that our partners can easily handle and distribute."

For Thanksgiving, volunteers can help cook and deliver Thanksgiving meals and turkeys to those in need.
"We distributed more than 6,000 turkeys and other proteins during our Thanksgiving celebration last year," says Moore. "It was a phenomenal success."
The nonprofit also has several programs geared toward feeding veterans.
"One in five veterans suffers from food insecurity in the state of Oklahoma. That's one of the highest rates for veterans in the nation," says Moore. Every year, the organization and its volunteers travel to the Veterans Center in Claremore to bag lunches and participate in the Veterans Day parade.
"We're one community," says Moore. "We believe everyone has the right to access low-cost, high-quality food that will give them the opportunity to thrive and live their best lives."
Those interested in volunteering with the food bank can get started by visiting okfoodbank.org/volunteer.
Reducing Hunger During the Holidays 
The Oklahoma Regional Food Bank is on a mission to reduce food insecurity and hunger across 53 counties.
"We see an uptick in need, especially around the holidays," says Stacy Dykstra, Ph.D., CEO of the nonprofit.
Volunteers can organize and package food at the Volunteer Center, assist shoppers at its Food and Resource Center in Moore, or get involved in its production kitchen – Hope's Kitchen.
"It's so fun to share this collective work with other people and make a difference," says Dykstra. "We want our community and state to come together… to take care of each other. It's incredibly powerful to be a part of that [vision]."
Groups can also support the food bank by organizing a food drive to collect non-perishable food items. Starting Nov. 15, the Regional Food Bank rings in the season with its Holiday Match in partnership with KOCO 5 News. In 2023, the organization raised $3.7 million during its Holiday Match, which provided 14 million meals to Oklahomans in need.
Regardless of the time of year, Dykstra encourages others to volunteer. The Oklahoma Regional Food Bank's volunteer base helps the organization save over $1.7 million in labor costs and distribute food to 1,300 partner agencies and schools. To get involved, go to regionalfoodbank.org/volunteer.
"Volunteers are the heartbeat of our mission," says Dykstra. "There is no way we could distribute the amount of food that we do without them. They help us get [food] into the community, where it can be in the hands of folks who need it most."
Thanksgiving & Veterans Day Events
Jay Veterans Day Parade
Nov. 10
Main Street, Jay
jaychamber.com/community-events/ 
Midwest City Veterans Day Parade 
Nov. 10
Joe B. Barnes Regional Park, Midwest City
midwestcityok.org
Tulsa Veterans Day Parade
Nov. 10
1109 E. Sixth St.
tulsaveteransdayparade.com
Veterans Day 5K 
Nov. 11
Mitch Park, Edmond
thefinalsalute.enmotive.com/events/veterans-day-5k
Dickens on the Boulevard
Nov. 17-18
Will Rogers Blvd., Claremore
visitclaremore.com
Edmond Turkey Trot
Nov. 23
Downtown Community Center
visitedmondok.com
Oklahoma City Turkey Tracks 5K & 1-Mile Run
Nov. 23
Fifth & Harvey Ave.
okcturkeytracks.com
Tulsa Turkey Trot
Nov. 23
BOK Center 
runsignup.com/race/ok/tulsa/fleetfeetturkeytrot