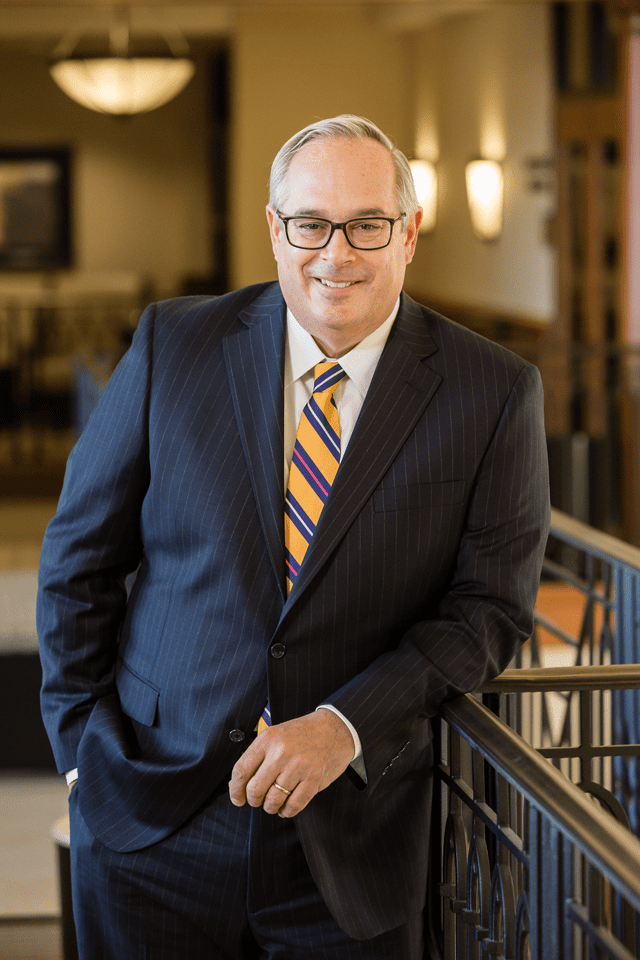 [dropcap]In[/dropcap] 2005, Gerard Clancy, M.D., learned a sobering fact. The life expectancy of a north Tulsan was 14 years fewer than it was for someone in south Tulsa.
To reduce the disparity, Clancy led the Lewin Report to improve the health of Tulsans. He raised $20 million and helped to establish the OU Physicians Wayman Tisdale Specialty Health Clinic, four additional clinics, educational and preventative programs, and mobile psychiatric teams in north Tulsa. Within 10 years, the life-expectancy gap was reduced to 11 years.
An agent of change, the new University of Tulsa president (as of November) has spent the past three decades as a leader.
"If you can improve the system, you can improve the situation for many, many people," Clancy says.
Before moving to Tulsa 16 years ago, Clancy developed programs at the University of Iowa for homeless people with severe mental illness. Highly effective in improving health and reducing costs, the programs have been replicated across America.
Clancy also served as president of the University of Oklahoma-Tulsa, where he added more than $327 million in facilities, programs and scholarships. He led the establishment of the OU-TU School of Community Medicine, and he served as TU's vice president of health affairs and dean of its Oxley College of Health Sciences.
He envisions graduates working in and transforming the real world.
"They'll know what China is like," he says. "They'll know what it's like with the homeless, what it's like at Iron Gate [soup kitchen]. TU will thrive at having students in the community doing things, so, by the time they leave, they feel comfortable jumping into the world and doing, using the knowledge they gained.
"Universities have taken the approach, 'We'll prepare your brain, and then you go do.' I'd like to move that line to, 'Yes, we'll prepare your brain, but also your heart and your skills to do in the real world.'"
Clancy wants to retain talent in the city, a priority for this former Chamber of Commerce board chair.
"We need smart, young, creative people to stay in Tulsa, and the universities have a major responsibility in making that happen," he says.
He also plans to increase talent retention by furthering the arts and local activities, via the university, to ensure an engaging, enjoyable city where graduates will settle down.
Clancy's goals are lofty, especially considering TU's severe budget cuts. But by protecting the academic core and diversifying offerings through health, computer and information sciences, Clancy is confident the university will thrive. The university will not raise tuition for a year as Clancy focuses on funding scholarships.
"I understand the importance of perseverance. It takes a long time sometimes to do big, complicated things," says Clancy, acknowledging "the grind of execution. Plans are fun and easy to do. It's the execution that's the hard part, and I'm used to that."
Clancy will also continue to improve Tulsans' health. As a psychiatrist, he is chair of the steering committee for the 10-year Tulsa Regional Mental Health Plan on mental illness and substance abuse.
"My wife, Paula, and I aren't going anywhere. We've put down roots," Clancy says.