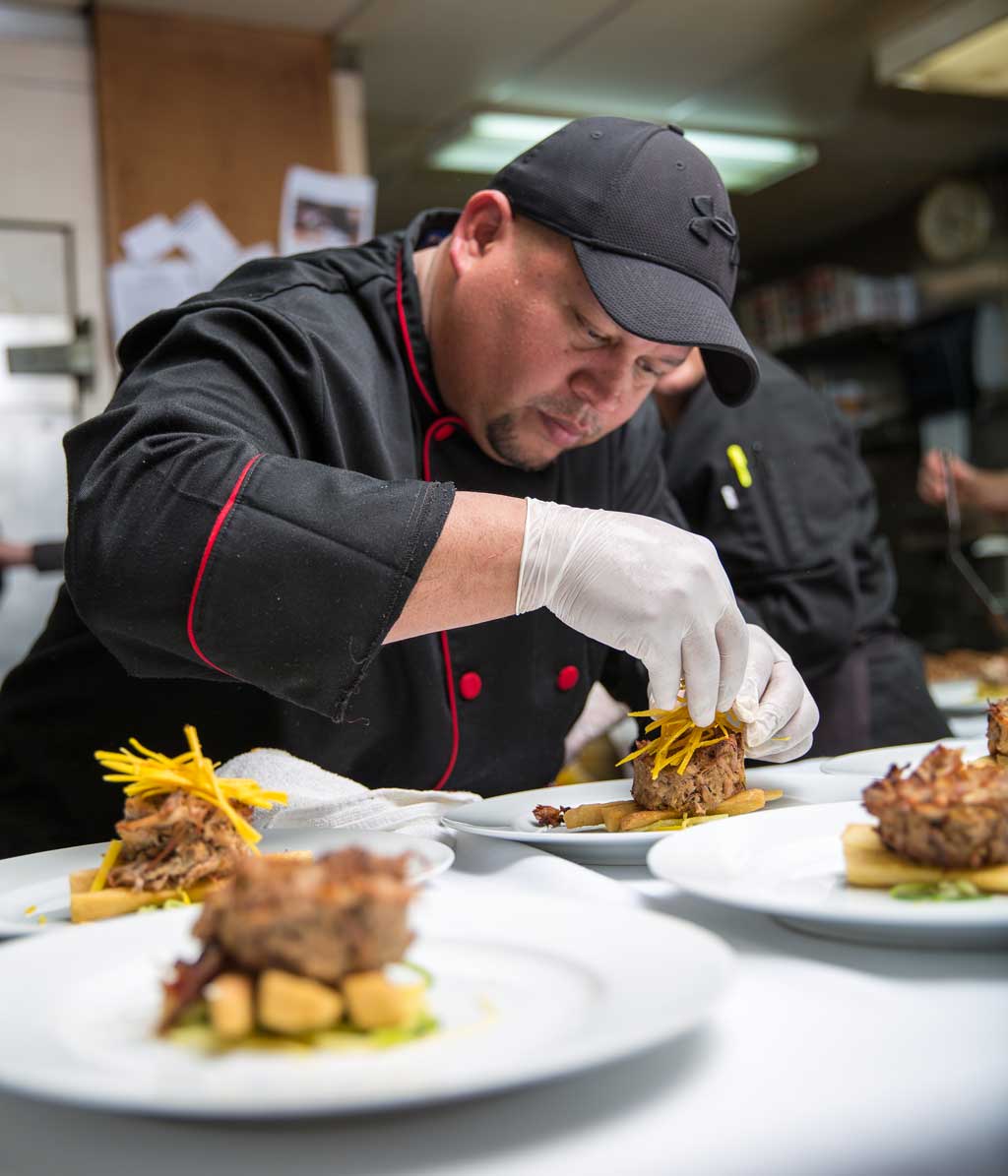 The dinner is set for tomorrow evening, but preparations are well underway. The Cuban mojo pork is slowly simmering. By tomorrow, it should be fork-tender and bursting with flavor.
Dinner for 50 … and chef Juan Cuadra takes it in stride. He's catered meals for thousands, cooked dinner for Michael Jordan and arranged parties for Jack Nicholson. Before that, he was a Marine. Little fazes him. But he's excited about this (and every) Polo Grill wine dinner.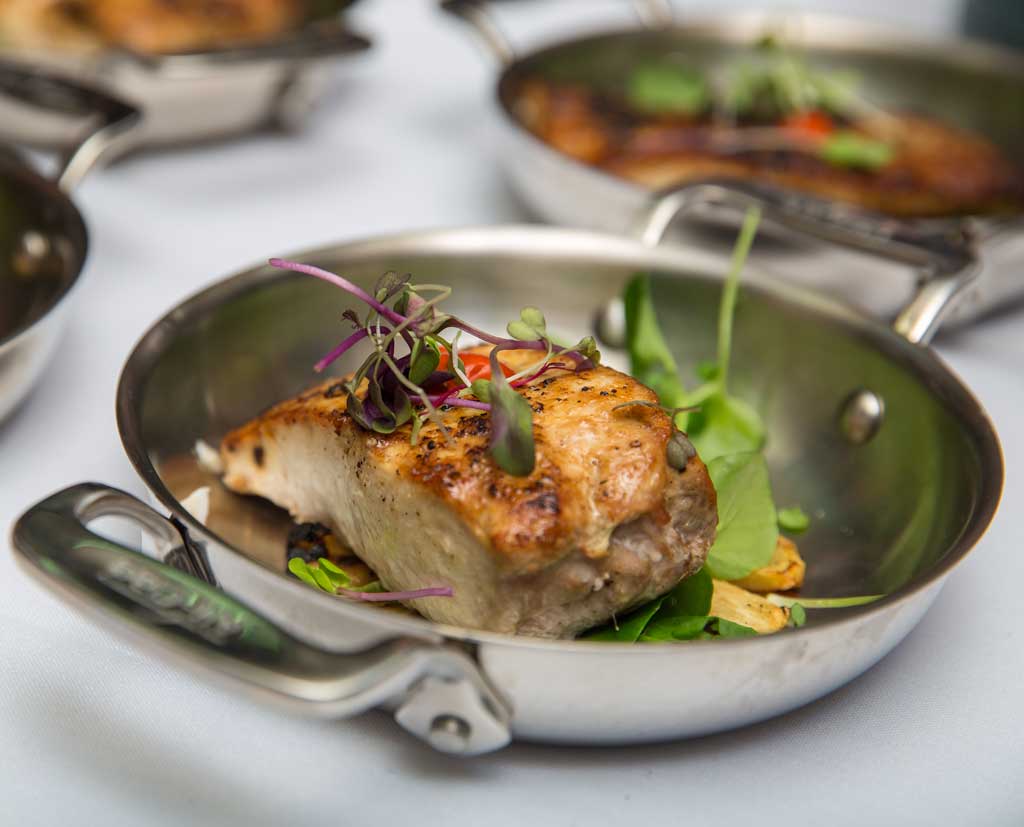 "It showcases my food, my experiences," he says.
The theme of this dinner is Latin American cuisine, and it would be satisfying to report that Cuadra learned it from devoted parents somewhere south of the border. But he grew up in Miami, where his father was an engineer and his mother a dentist. They were devoted parents and taught him a lot (dedication, education, pride), but not about life in the kitchen.
In Miami, friends from Colombia, Venezuela and Brazil taught him their cooking styles. At the fabled Cordon Bleu cooking school (where he was first in his class), he studied haute cuisine. As a Marine, he took quick cooking jobs on his time off in Egypt, South Korea, Japan or wherever he was deployed … except for his two tours in Iraq (no time for cooking there).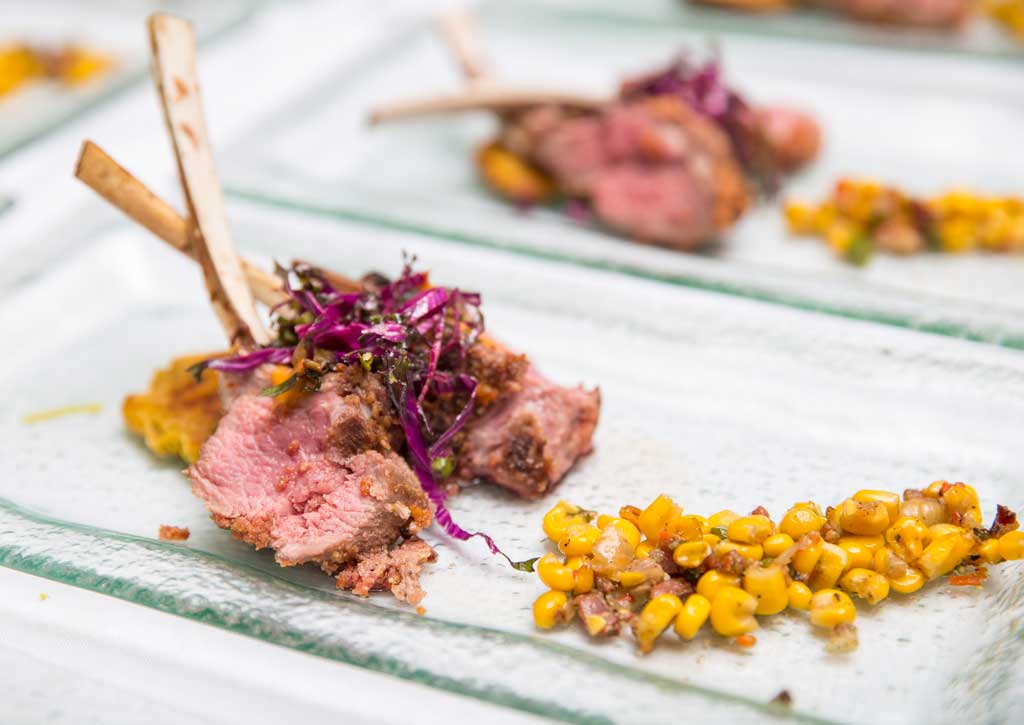 In the Marines, he also learned to seek challenges. He's catered food for 10,000 people on the PGA tour and worked for Miami's top catering company.
"Can I do this? Can I control chaos? Can I cater a wedding on a beach with no electricity, stoves, or water?" Cuandra asks.
Yes, he can. Celebrities are less of a challenge.
"They can be demanding, but many like simple food, and they stick to what they like," Cuandra says. "Michael Jordan always requested my Cuban sandwich. Jennifer Lopez liked my calamari fries (we serve them now at Polo) and the freshest vegetables. When Tiger Woods was on tour, he liked a 5 a.m. breakfast laden with carbs to get him through the day. And as for Jack Nicholson, he's a steak and bourbon man."
Cuadra was chef at-large at tony resorts (such as Fairmont Turnberry Isle) and aboard several private yachts in the Caribbean. He also found time to cook for homeless people.
"I want my daughter to learn to give back to the less fortunate," he says.
But here at Polo, a smaller fine-dining restaurant, he feels at home. The dinner arrives, and tables of well-heeled, experienced diners are dazzled by an array of flamboyant, perfectly executed courses. He loves to mingle with his clients, regale them with stories about each dish, with quips such as, "The dish you have in front of you has three of my favorite things in the world: chocolate, bacon and wine."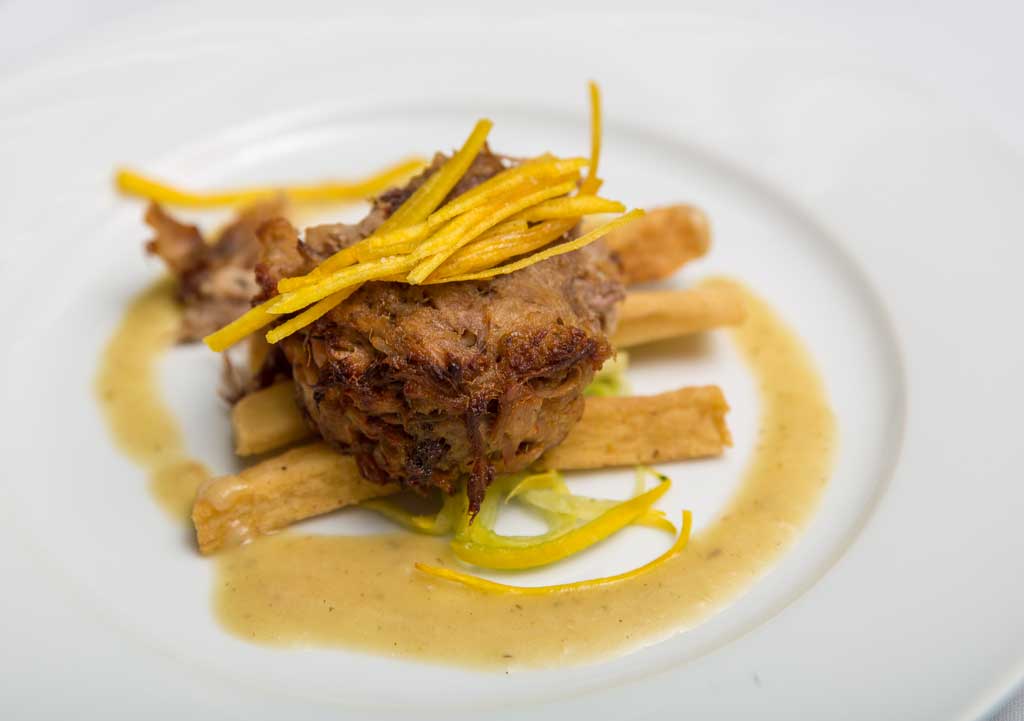 "Both of my parents sacrificed so much," he has said the day before. "I just couldn't disappoint them."
Tonight, they would be pleased.
Shrimp and Scallop Peruvian-style Ceviche
1 pound small shrimp, peeled and deveined
1 pound scallops (for sea scallops, cut each into three or four even pieces)
1 hot red chili pepper
Pinch fresh cracked black pepper to taste
Pinch Kosher salt to taste
8 slices watermelon radish
8 limes
1 avocado
1 ripe tomato
1/2 English cucumber, peeled and seeded
2 shallots
1 small bunch cilantro
1 sweet potato
Juice the limes in a non-reactive bowl.
Add the shrimp and scallops.
Grind the black pepper in a spice mill.
Dice the red pepper finely, and add to bowl.
Mix well and refrigerate for 2 hours.
Dice cucumbers, tomatoes and shallots.
Remove scallops and shrimp from refrigerator and add the cucumbers, tomatoes, chopped cilantro and shallots. Stir well and let sit for 15 minutes.
Dice avocado, add to the bowl and gently mix.
Season with salt and pepper to taste.
Pour off and reserve the marinade.
Blanch and shock sweet potato, and add to mix.
Place ceviche in martini glass; garnish with cilantro and watermelon radish.
You may pour the reserved marinade (leche de tigre – milk of the tiger) into individual shot glasses for drinking.